Use of Social Media for Online Gambling Affiliates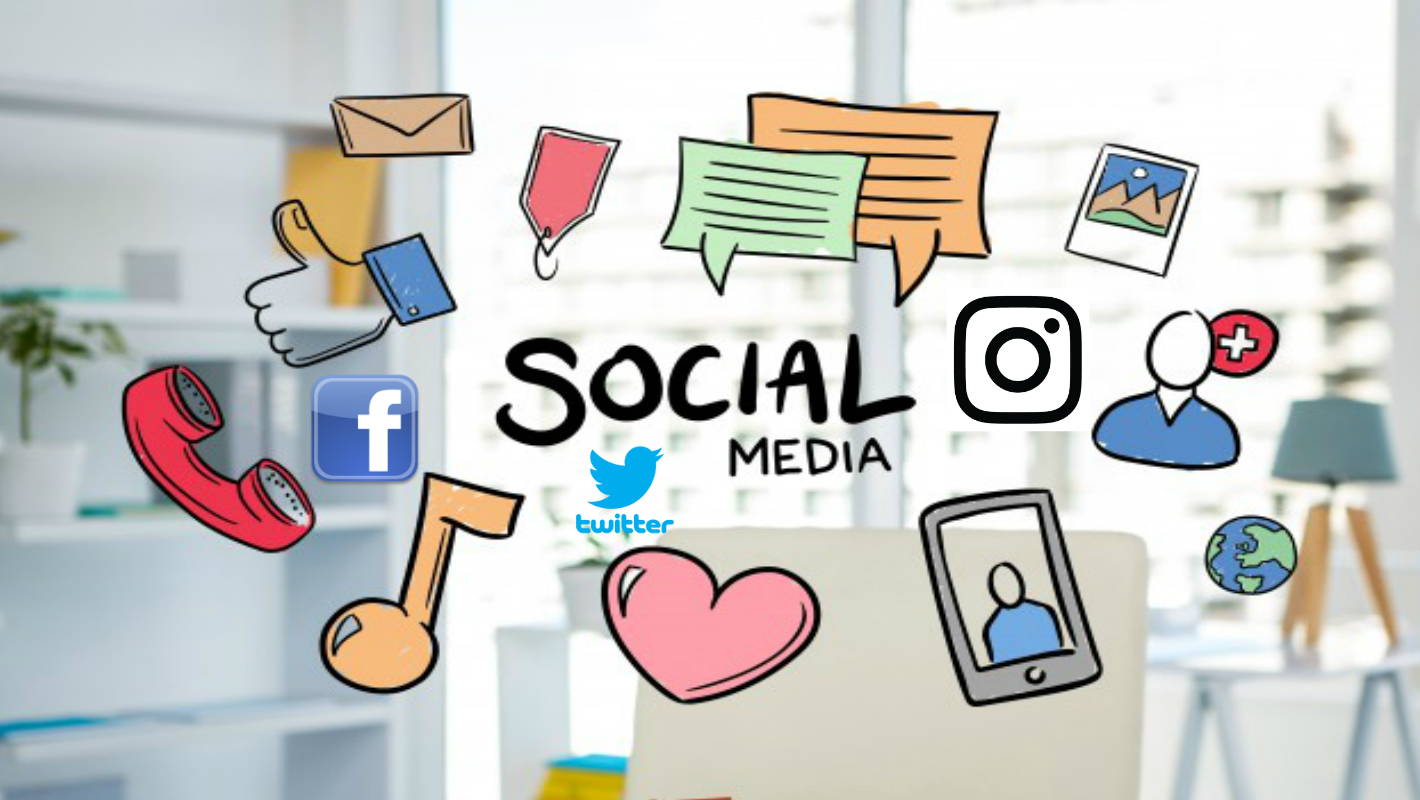 Hi guys, my name is George Miller from the GAV Team – The Gambling Affiliate Voice. My tasks include the implementation of the daily content, conducting affiliate/affiliate manager interviews, and of course over viewing the latest SEO and Social Media techniques. Gamblingaffiliatevoice.com  has become a leading website which covers the affiliate industry with all of it's aspects.
In this article I will describe the most important aspects of Social Media use to bring more traffic to your affiliate website and increase your online presence.
Online gaming/iGaming companies have been very slow in embracing the world of social media than one might have think. Having had a dominant presence in the online since Internet use became widespread in the late '90s, and being real pioneers themselves, one might have expected that online casinos would have recognized and understood the importance of social media before many other industries. Online gaming/iGaming companies are only now catching up and using social media as an effective way to reach and to engage a new customer base.
Casinos (both the online and offline) as well all affiliates, need to evolve to survive. Social media became full-fledged media in 2016. It is no longer a low cost David marketing option against the pricier established media Goliath's.
2017 will be all about how you as a marketer/affiliate need to approach social media in order to succeed and drive profitable sales. You can't think about social media as a place to engage with prospects or distribute your content. People continue to spend time on social media, on average just under 3 hours per day.
With social media playing such an important role in our daily lives, we have compiled an article that is going to take a look at how you could use social media to obtain all manner of little extras from online gambling affiliate sites.
For any affiliate these days, social media is (or should be) an integral part of its success. These platforms allow affiliates to connect with their customers, building interest and also a community in an very organic way. For online casinos, engaging with gamers and creating relationships through social media is the best marketing approach they could ever have.
As you have by now become aware of the most forward looking casino sites are always looking at new and innovative ways to attract new players to their sites and also keep their current players loyal to their brands, and many of them have embraced social media as they way they can do just that.
With this in mind below you have an overview of some of the different ways affiliates are looking to build up their brand awareness using social media and also as a way for them to offer new and existing players all manner of little extras.
1, Twitter

The majority of online gambling affiliate sites are using Twitter as a way of informing not just their players but also
any potential new customers of the offers, promotions and any new games they have launched. You can also use your Twitter account as a way of always being kept fully up to date in regards to what is happening at one of more casino sites. Another thing you will notice as soon as you do start to use Twitter is that there are going to be a huge number of fellow affiliates you can then follow, and if you are a keen and avid online gambling affiliate all online casinos will have some form of presence on Twitter, and as such it can often pay dividends for you to follow as many casino sites that you have an account at. By doing so you are going to be kept fully up to date with all of the current promotional offers being given away by those casinos and will often find several Twitter user exclusive promotional offers being made available to you. In fact Twitter is a great way for all online gambling sites to also let you know about any new casino games that have just been or are shortly going to be launched, thus you really should include as many casino sites as you can to your list of Twitter users you follow.
Twitter about their own gambling content policy
"Twitter prohibits the promotion of gambling content, except for campaigns targeting specified countries where it is allowed with restrictions as explained below.
Please Note: In certain cases listed below, advertisers are only permitted if they have prior authorization from Twitter. Authorization starts with being in touch with a Twitter account team. Instructions for contacting Twitter are included in each case."
Products or services that are subject to this policy:
This policy applies, but is not limited, to:
– Online casinos and gambling, sports betting, and bingo
– Physical, brick-and-mortar casino establishments
– Online fantasy sports sites
– Bonus codes, vouchers and coupons redeemable for gambling content
-E-books/sites facilitating or leading to online gambling-related content, including affiliates and other sites driving traffic to gambling
– Gambling-related software such as gambling software and poker odds calculators
– Sites or services providing tips, odds, handicapping, sports picks, forecasts or poker odds calculators
-Scratch games
-Lotteries
-Games/apps played for money
What products or services are not subject to this policy?
This policy generally does not prohibit:
– Hotels with a casino where the focus is on the hotel
– Gambling accessories (such as poker chips or pachinko machines)
News and information about fantasy sports
For more information on this subject please visit: https://support.twitter.com/articles/20170426#
2, Facebook

With so many people now signed up to Facebook it's no surprise that most if not all online casino/gambling sites will
also have their own Facebook page, and as such if you do enjoy reading messages and find out what any online casino/gambling site you play at has on offer then you will be making a wise decision adding those casinos to your list of friends on Facebook. By doing so you can follow their marketing/sale efforts!
If you're looking to boost or perhaps create a new Facebook page for your affiliate site you will need a few things ready in advance, and keep in mind that the more you work on these points, the better your Facebook page's first impressions will be.
Make sure that you follow the following steps in order to have a top notch gambling affiliate Facebook page:
– First of all write a detailed description of your website
– Write a headline or a short description of your website
– Get your profile image ready. This should be about 180-200px wide.
Get your cover image ready. This should be about 828 x 315 desktop/828x 65 mobile.
Get your first post ready: Tell the world all about your affiliate site, and why it is the best around. This will be linked to your first post and be the anchor post (the last thing a search spider will see on your Facebook page until the end of time) so it is very important to make this of the best quality. In order to be able to do the above, you will need a personal Facebook page first. If you already have a personal Facebook account make sure that you use it and skip down to where you will select the type of page you want to create.
If you're finished with the creation of your Facebook page for your gambling affiliate site, you're ready to get that first post up and consider hitting the advertise/boost button to start an audience. It is not cheap, but it still converts. You may share other webmasters/gambling affiliate's posts on your Facebook page in order to network and also diversify your posts.
You should also join Facebook groups that focus on online gambling, affiliation, etc. or are in your niche. Make sure that you don't just spam their wall with your offerings, though – read the rules and play by them. Often there will be a specific day when you can share your work/site, or specific threads in which you can do so. Be a team player and visit some of the other affiliate sites too – don't just drop your link and run!
Try posting at different times and different content and monitor the reaction you get. Do more of what your audience likes! Enjoy gaining that much needed notoriety and visibility leading to a very successful online gambling affiliate project and more gambling affiliate money in your pocket.
Facebook about their own policies regarding gambling sites
"Adverts that promote or facilitate online real money gambling, real money games of skill or real money lotteries, including online real money casinos, sport books, bingo or poker, are only allowed with prior written permission. Authorised gambling, games of skill or lottery adverts must target people over the age of 18 who are in jurisdictions for which permission has been granted."
For more information please visit: https://www.facebook.com/page_guidelines.php
3, Instagram

Instagram is of course a way of posting pictures and images online and letting other users see what those pictures are all about, and ever eager to ensure they are always up to date with every type of social media site available you will find a number of online casinos/gambling sites have started to use Instagram.
Instagram is one of the fastest growing social media platform's ever. It's not only used for personal "meal sharing,"-LOL, but also to build brands and audiences centered around a specific idea or lifestyle. Online gaming brands are always on the lookout for new ways to bring new users to the table and somehow expand their brand above the standard circle of audiences that they can usually attract.
Instagram is a viable marketing tool that's centered around lifestyle, as opposed to focusing on specific problems or solutions. As an gambling affiliate, you can use Instagram to present the lifestyle that your prospective audience is interested in, and through this you can attract them to the products that you're promoting.
It's not a direct marketing method, but it's a brand new take on online promotion that can become even more powerful. For example, in the traditional model you'd say, "Hey, you want to do some online gambling? Here are the ways to do it." In the new model you'd say, "Hey, are you interested in this lifestyle? Here's how to get there through online gambling."
You could start posting pictures and images of your latest games, bonuses, promotions, and you should also try to stay up to date with as many casino/online gambling sites as you can, for by doing so you will always be the first to know just what new games are on offer at those sites. Another good trick is to upload winning screenshots, players always enjoy viewing lots of winnings screenshots for if nothing else it does prove to those players that you will always have the chance of winning big when playing your casino games online, and you can often get a true feel for just how generous a range of online casino games are when you view several different winnings screenshots on Instagram.
Successfully converting players via social media channels has proven to be more challenging for online gambling affiliates than anyone would have expected; and it's not for lack of trying. Some affiliates have thrown incredible amounts of marketing resources at building a solid social presence, only to find sales leads coming in at a snail's pace!
If you'd like to succeed in the Social and make sure you boost your social presence here are a few general tips that could help you :
Sell your benefits, and not your products: your players want to know how your products or partners can improve their lives. For gambling affiliates, this means pitching deals that offer rebates on losses, or poker schools, or anything that makes players feel like they're getting the upper hand.
Social media users are real people: do you know the terms used to describe the people who subscribe to your social media channels. They're called, friends and followers because they are actual people.
Don't stretch yourself too much: target one or two channels where you know your customers are more present and active, that's a great place to get your feet wet 🙂 .
It's not about how many followers you have: the measure of success on social media is not how many followers you can accumulate, as most people would think. It's all about how many conversions you're making and how many shares your content is racking up.
This article appeared first on EEGReport Magazine.
Global brand 24kCasino removes admin fees for affiliates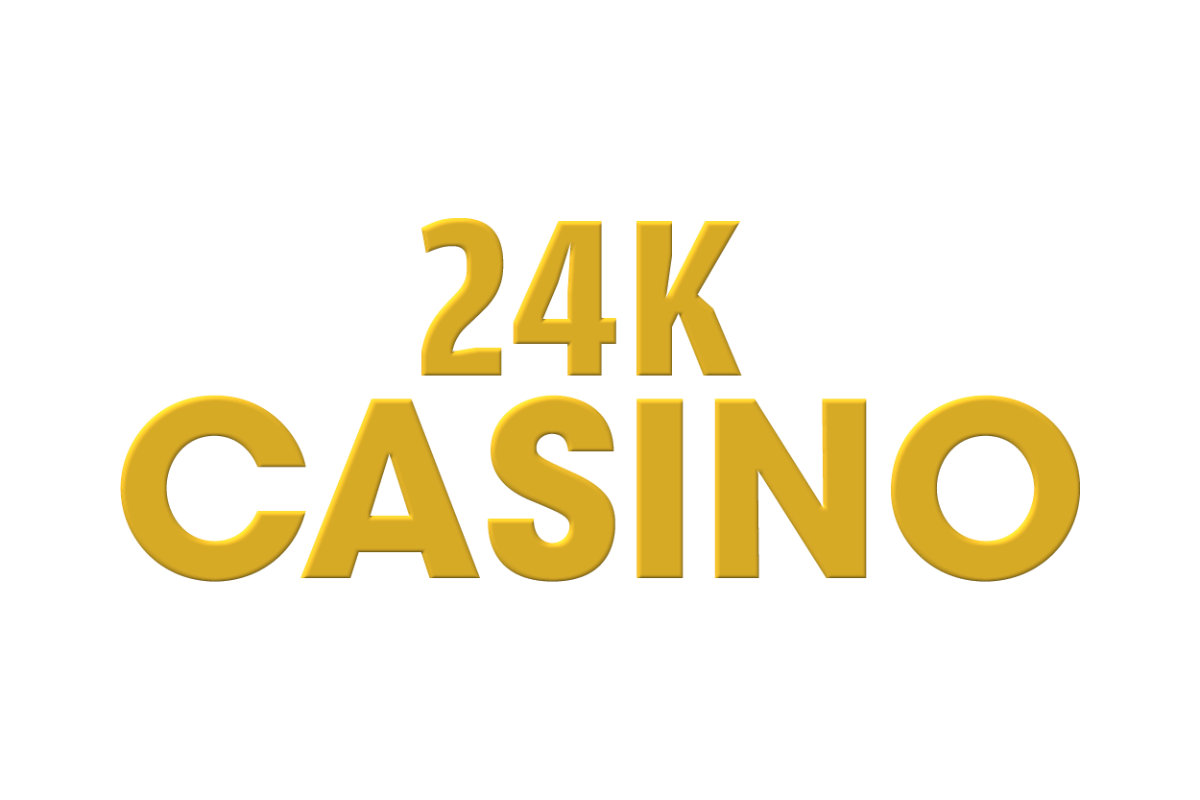 24KCasino is proud to be an independently run casino
24K Casino has recently stepped away from the white label offering of SG International and are proud to be an independently run casino.
Not only this, but 24kCasino has made many more upgrades to their product offering.
Firstly, they changed their payment processing provider, by integrating with a new provider they have been able to secure over 200 different deposit options for your players for all geos.
Secondly, they onboarded many new game providers, totalling around 6000 games from almost all top tier providers.
24kCasino CEO Mark Taylor said: "This gives us many more freedoms and the ability to be super reactive to both our Player and Affiliates needs. We believe these changes massively set us aside from any of our competitors and look to transform our partnership to be win win for both parties."
Most importantly, being independent, 24kCasino Affiliates are able to significantly reduce the costs they had previously, passing on the savings directly to their loyal Affiliates by removing our admin fee completely. As of today, they have abolished all admin fee's from the affiliate platform, 0% admin fee, you make your RS% from 100% of losses.
24kCasino has been in the industry since 2019, offering their Curacao licenced brand to a global market.  Covering 7 languages with 12 currencies, the casino offers the traditional payment methods as well as the expected Crypto options as well.
With so many casinos in the market, 24kCasino strives to continue to build on the customer journey and experience. Their welcome offer incorporates a deposit offer as well as free spins and has a high withdrawal limit per month.
Frapapa Launch New Affiliate Program with Income Access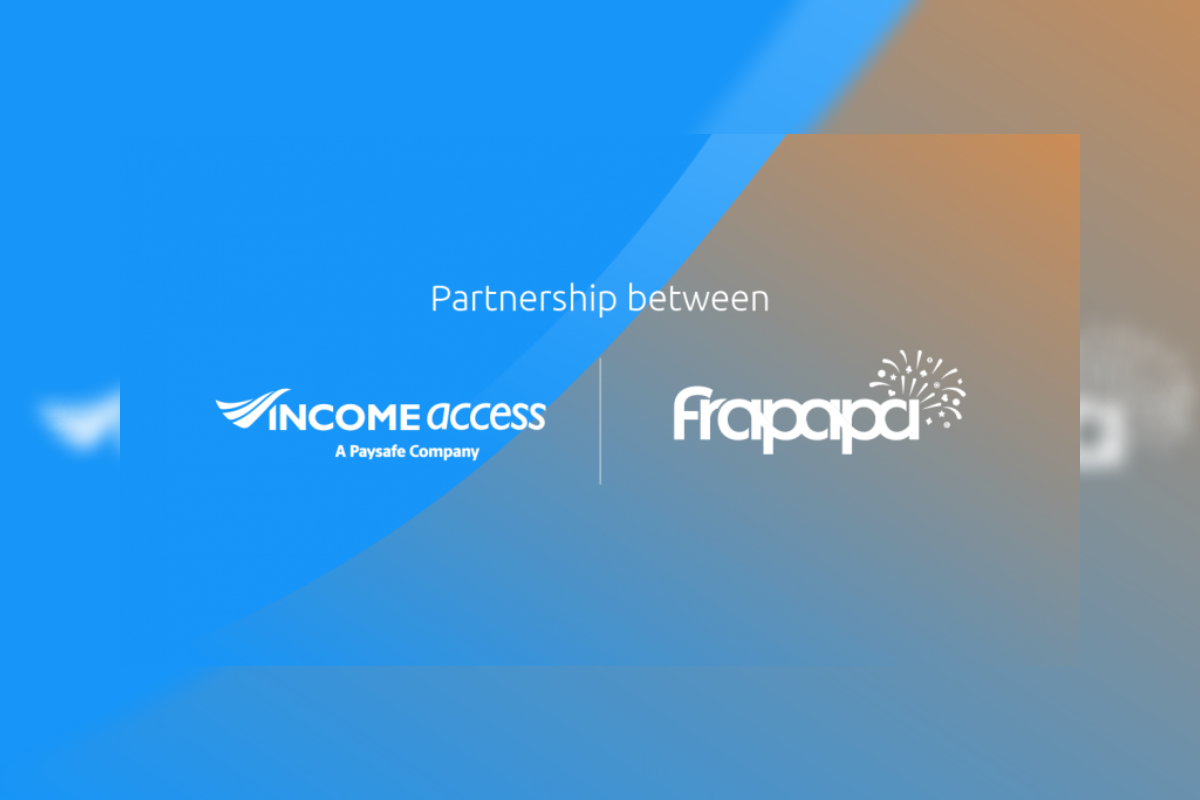 Income Access is thrilled to announce their partnership with Frapapa, in addition to the launch of their new affiliate programme! Frapapa is an exciting new sportsbook and casino platform focused on the expanding Nigerian market.
We will be providing our industry-leading affiliate marketing tracking platform solution to Frapapa, as well as launching and managing its new affiliate channel. The launch will supply affiliates with a wide range of marketing and analytics tools, flexible commissions, detailed performance tracking and support from a knowledgeable team with 19 years of experience in the industry.
About Frapapa
Frapapa is a new sports betting and casino platform that is targeting the growing Nigerian market. They offer access to betting on all your favourite sports, including football, basketball, and rugby. In addition, they have a variety of casino games for their players, along with live and virtual games to play and bet on.
Their platform is easy to navigate and has several exciting features for sports lovers, to make their experience even more enjoyable! These features include Frapapa's compact view of all daily events, filters for the market options, and an intelligent arrangement of the various sports to bet on. Despite the brand just barely being a year old, it is already well known to many sports betting fans, due to their exceptional service and amazing offers available.
About Player Opportunities
Frapapa has an array of exciting bonuses for their clients to benefit from, as new players get to take advantage of their 300% welcome bonus up to N300,000. They can even enjoy this offer up to three times! If players miss out on this welcome bonus, they can still claim 75% on the next two deposits made. Frapapa's players can enjoy the convenience of their mobile app and live support seven days a week. They also offer instant pay-outs and in-play cash out to their users.
Frapapa's Commission Promotion
With the launch of their affiliate programme, Frapapa is offering a premium-tiered commission deal, where new affiliates who sign up to the programme get a premium revenue share of up to 35%.
OUTLAST DFS Launch New Affiliate Program with Income Access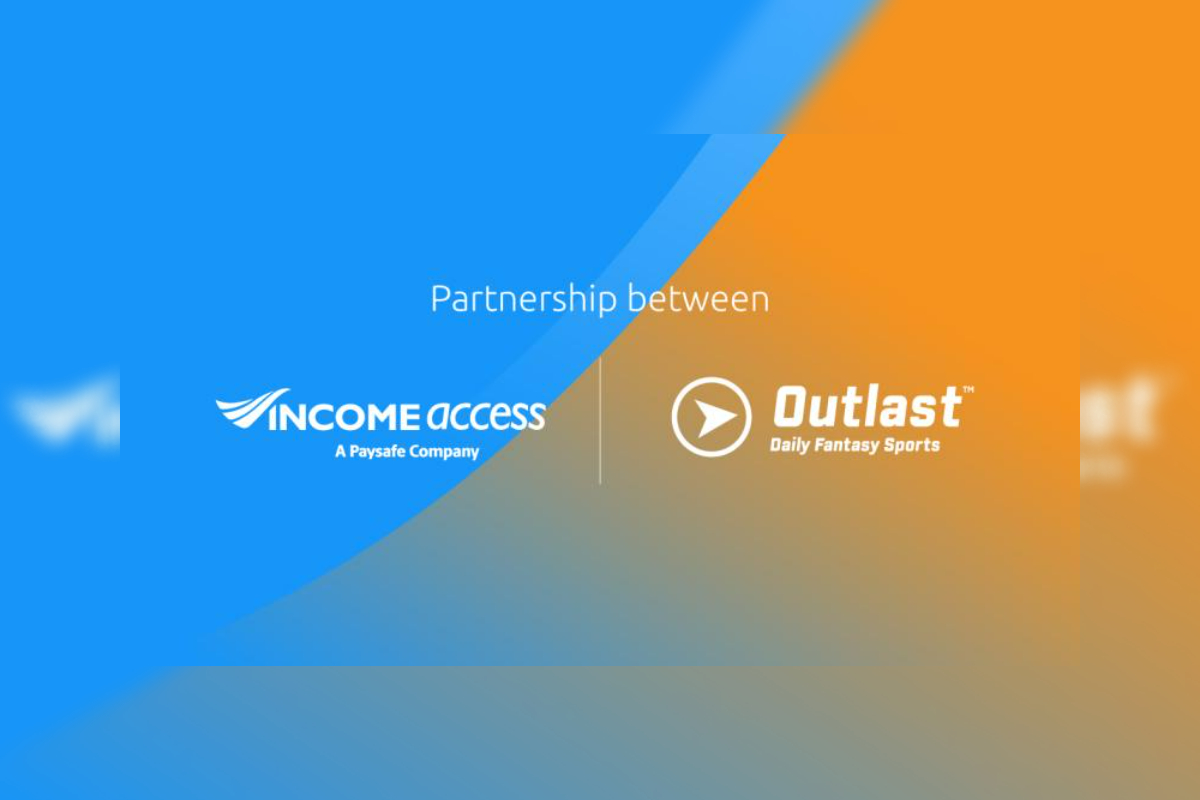 Income Access is thrilled to announce their partnership with OUTLAST DFS, an exciting Daily Fantasy Sports App that has already launched in multiple states, in addition to the launch of their new affiliate program.
Income Access will be providing their industry-leading affiliate marketing tracking platform solution to OUTLAST, in addition to launching and managing its new affiliate channel. The launch will supply affiliates with a wide range of marketing and analytics tools, flexible commissions, detailed performance tracking and support from a knowledgeable team with nearly 20 years of experience in the industry.
OUTLAST DFS is an innovative Daily Fantasy Sports App that's launched in 19 states, including: California, Florida, Georgia, Illinois, Kentucky, Minnesota, Nebraska, New Mexico, North Carolina, North Dakota, Oklahoma, Oregon, Rhode Island, South Dakota, Texas, Utah, West Virginia, Wisconsin and Wyoming.
They have three unique games – OUTLAST Over/Under, OUTLAST Survival Pool and Purse, with both an EZ and Pro user interface for all levels of DFS users.
The platform is easy to navigate and has several exciting features for daily fantasy sports lovers to make their experience even more enjoyable! In addition, OUTLAST has the most offerings of player options and props across several sports.
About the Player Promotion
OUTLAST DFS has an array of exciting bonuses for their clients to benefit from, as new players can take advantage of their 100% welcome bonus, matching up to $200 on their first deposit. They also offer a referral program where players and their referral get a $10 credit upon registering. OUTLAST DFS' players enjoy the convenience of their 24/7 live support, so they can get back to enjoying the game!
OUTLAST Daily Fantasy Sports' Commission Promotion
With the launch of their affiliate program, OUTLAST is offering a tiered CPA deal, as well as a 3-4% gross entry fee share.