Use of Social Media for Online Gambling Affiliates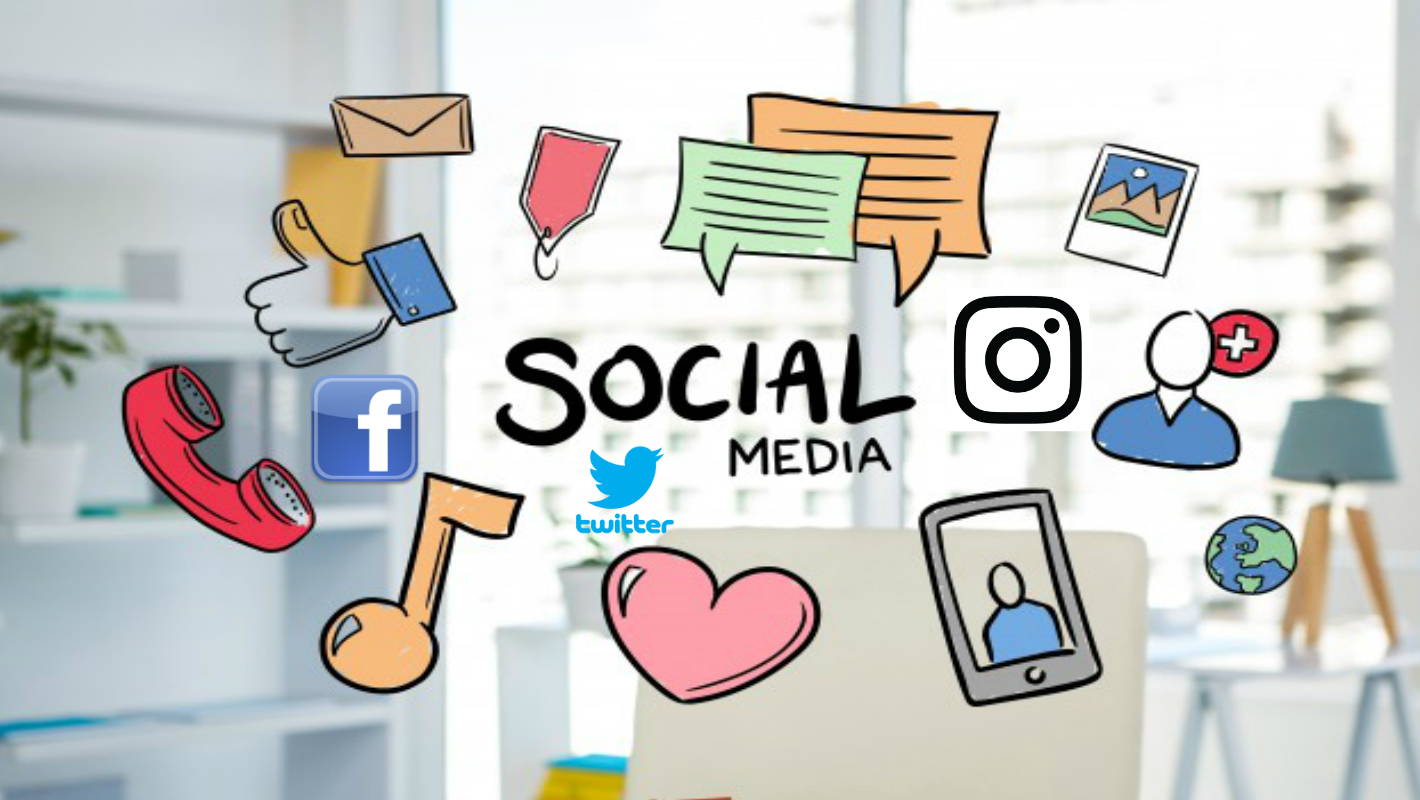 Hi guys, my name is George Miller from the GAV Team – The Gambling Affiliate Voice. My tasks include the implementation of the daily content, conducting affiliate/affiliate manager interviews, and of course over viewing the latest SEO and Social Media techniques. Gamblingaffiliatevoice.com  has become a leading website which covers the affiliate industry with all of it's aspects.
In this article I will describe the most important aspects of Social Media use to bring more traffic to your affiliate website and increase your online presence.
Online gaming/iGaming companies have been very slow in embracing the world of social media than one might have think. Having had a dominant presence in the online since Internet use became widespread in the late '90s, and being real pioneers themselves, one might have expected that online casinos would have recognized and understood the importance of social media before many other industries. Online gaming/iGaming companies are only now catching up and using social media as an effective way to reach and to engage a new customer base.
Casinos (both the online and offline) as well all affiliates, need to evolve to survive. Social media became full-fledged media in 2016. It is no longer a low cost David marketing option against the pricier established media Goliath's.
2017 will be all about how you as a marketer/affiliate need to approach social media in order to succeed and drive profitable sales. You can't think about social media as a place to engage with prospects or distribute your content. People continue to spend time on social media, on average just under 3 hours per day.
With social media playing such an important role in our daily lives, we have compiled an article that is going to take a look at how you could use social media to obtain all manner of little extras from online gambling affiliate sites.
For any affiliate these days, social media is (or should be) an integral part of its success. These platforms allow affiliates to connect with their customers, building interest and also a community in an very organic way. For online casinos, engaging with gamers and creating relationships through social media is the best marketing approach they could ever have.
As you have by now become aware of the most forward looking casino sites are always looking at new and innovative ways to attract new players to their sites and also keep their current players loyal to their brands, and many of them have embraced social media as they way they can do just that.
With this in mind below you have an overview of some of the different ways affiliates are looking to build up their brand awareness using social media and also as a way for them to offer new and existing players all manner of little extras.
1, Twitter

The majority of online gambling affiliate sites are using Twitter as a way of informing not just their players but also
any potential new customers of the offers, promotions and any new games they have launched. You can also use your Twitter account as a way of always being kept fully up to date in regards to what is happening at one of more casino sites. Another thing you will notice as soon as you do start to use Twitter is that there are going to be a huge number of fellow affiliates you can then follow, and if you are a keen and avid online gambling affiliate all online casinos will have some form of presence on Twitter, and as such it can often pay dividends for you to follow as many casino sites that you have an account at. By doing so you are going to be kept fully up to date with all of the current promotional offers being given away by those casinos and will often find several Twitter user exclusive promotional offers being made available to you. In fact Twitter is a great way for all online gambling sites to also let you know about any new casino games that have just been or are shortly going to be launched, thus you really should include as many casino sites as you can to your list of Twitter users you follow.
Twitter about their own gambling content policy
"Twitter prohibits the promotion of gambling content, except for campaigns targeting specified countries where it is allowed with restrictions as explained below.
Please Note: In certain cases listed below, advertisers are only permitted if they have prior authorization from Twitter. Authorization starts with being in touch with a Twitter account team. Instructions for contacting Twitter are included in each case."
Products or services that are subject to this policy:
This policy applies, but is not limited, to:
– Online casinos and gambling, sports betting, and bingo
– Physical, brick-and-mortar casino establishments
– Online fantasy sports sites
– Bonus codes, vouchers and coupons redeemable for gambling content
-E-books/sites facilitating or leading to online gambling-related content, including affiliates and other sites driving traffic to gambling
– Gambling-related software such as gambling software and poker odds calculators
– Sites or services providing tips, odds, handicapping, sports picks, forecasts or poker odds calculators
-Scratch games
-Lotteries
-Games/apps played for money
What products or services are not subject to this policy?
This policy generally does not prohibit:
– Hotels with a casino where the focus is on the hotel
– Gambling accessories (such as poker chips or pachinko machines)
News and information about fantasy sports
For more information on this subject please visit: https://support.twitter.com/articles/20170426#
2, Facebook

With so many people now signed up to Facebook it's no surprise that most if not all online casino/gambling sites will
also have their own Facebook page, and as such if you do enjoy reading messages and find out what any online casino/gambling site you play at has on offer then you will be making a wise decision adding those casinos to your list of friends on Facebook. By doing so you can follow their marketing/sale efforts!
If you're looking to boost or perhaps create a new Facebook page for your affiliate site you will need a few things ready in advance, and keep in mind that the more you work on these points, the better your Facebook page's first impressions will be.
Make sure that you follow the following steps in order to have a top notch gambling affiliate Facebook page:
– First of all write a detailed description of your website
– Write a headline or a short description of your website
– Get your profile image ready. This should be about 180-200px wide.
Get your cover image ready. This should be about 828 x 315 desktop/828x 65 mobile.
Get your first post ready: Tell the world all about your affiliate site, and why it is the best around. This will be linked to your first post and be the anchor post (the last thing a search spider will see on your Facebook page until the end of time) so it is very important to make this of the best quality. In order to be able to do the above, you will need a personal Facebook page first. If you already have a personal Facebook account make sure that you use it and skip down to where you will select the type of page you want to create.
If you're finished with the creation of your Facebook page for your gambling affiliate site, you're ready to get that first post up and consider hitting the advertise/boost button to start an audience. It is not cheap, but it still converts. You may share other webmasters/gambling affiliate's posts on your Facebook page in order to network and also diversify your posts.
You should also join Facebook groups that focus on online gambling, affiliation, etc. or are in your niche. Make sure that you don't just spam their wall with your offerings, though – read the rules and play by them. Often there will be a specific day when you can share your work/site, or specific threads in which you can do so. Be a team player and visit some of the other affiliate sites too – don't just drop your link and run!
Try posting at different times and different content and monitor the reaction you get. Do more of what your audience likes! Enjoy gaining that much needed notoriety and visibility leading to a very successful online gambling affiliate project and more gambling affiliate money in your pocket.
Facebook about their own policies regarding gambling sites
"Adverts that promote or facilitate online real money gambling, real money games of skill or real money lotteries, including online real money casinos, sport books, bingo or poker, are only allowed with prior written permission. Authorised gambling, games of skill or lottery adverts must target people over the age of 18 who are in jurisdictions for which permission has been granted."
For more information please visit: https://www.facebook.com/page_guidelines.php
3, Instagram

Instagram is of course a way of posting pictures and images online and letting other users see what those pictures are all about, and ever eager to ensure they are always up to date with every type of social media site available you will find a number of online casinos/gambling sites have started to use Instagram.
Instagram is one of the fastest growing social media platform's ever. It's not only used for personal "meal sharing,"-LOL, but also to build brands and audiences centered around a specific idea or lifestyle. Online gaming brands are always on the lookout for new ways to bring new users to the table and somehow expand their brand above the standard circle of audiences that they can usually attract.
Instagram is a viable marketing tool that's centered around lifestyle, as opposed to focusing on specific problems or solutions. As an gambling affiliate, you can use Instagram to present the lifestyle that your prospective audience is interested in, and through this you can attract them to the products that you're promoting.
It's not a direct marketing method, but it's a brand new take on online promotion that can become even more powerful. For example, in the traditional model you'd say, "Hey, you want to do some online gambling? Here are the ways to do it." In the new model you'd say, "Hey, are you interested in this lifestyle? Here's how to get there through online gambling."
You could start posting pictures and images of your latest games, bonuses, promotions, and you should also try to stay up to date with as many casino/online gambling sites as you can, for by doing so you will always be the first to know just what new games are on offer at those sites. Another good trick is to upload winning screenshots, players always enjoy viewing lots of winnings screenshots for if nothing else it does prove to those players that you will always have the chance of winning big when playing your casino games online, and you can often get a true feel for just how generous a range of online casino games are when you view several different winnings screenshots on Instagram.
Successfully converting players via social media channels has proven to be more challenging for online gambling affiliates than anyone would have expected; and it's not for lack of trying. Some affiliates have thrown incredible amounts of marketing resources at building a solid social presence, only to find sales leads coming in at a snail's pace!
If you'd like to succeed in the Social and make sure you boost your social presence here are a few general tips that could help you :
Sell your benefits, and not your products: your players want to know how your products or partners can improve their lives. For gambling affiliates, this means pitching deals that offer rebates on losses, or poker schools, or anything that makes players feel like they're getting the upper hand.
Social media users are real people: do you know the terms used to describe the people who subscribe to your social media channels. They're called, friends and followers because they are actual people.
Don't stretch yourself too much: target one or two channels where you know your customers are more present and active, that's a great place to get your feet wet 🙂 .
It's not about how many followers you have: the measure of success on social media is not how many followers you can accumulate, as most people would think. It's all about how many conversions you're making and how many shares your content is racking up.
This article appeared first on EEGReport Magazine.
Advertising gambling in Italy: how the dignity decree has affected online casinos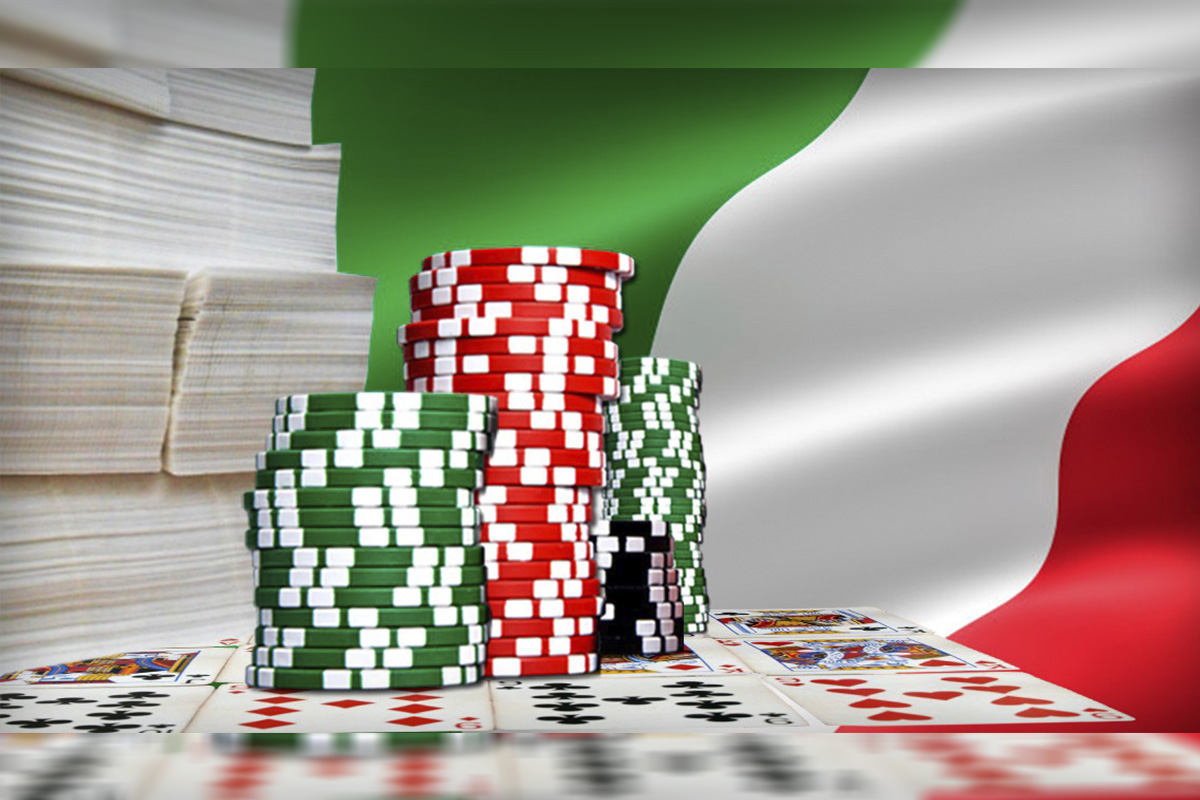 One of the oldest pastimes, the fine sport of gambling, is at risk with strict new laws taking effect in countries like Italy, with the government's 2018 implementation of the Dignity Decree that directly affects advertising gambling in Italy.
The creation of the Dignity Decree placed a strict ban on gambling-related companies from advertising, providing sponsorship, the marketing of gaming services & products, and all promos related to gambling including on billboards as well as online.
Talk about a challenge for gaming companies operating in Italy, this decree hits advertisers and sponsors hard but also sponsees, such as with soccer clubs are losing huge amounts in potential sponsorships from online gambling companies.
What is the Italian gambling dignity decree?
The Italian Gambling Dignity Decree would be approved and implemented in 2018 drastically changing the way in which gambling-related companies would be able to advertise within Italy. The general gist of the decree prevents direct and indirect gambling related advertising such as  commercial ads, billboards, and sponsorships either in print form or online including social media platforms. A financial nuisance and major obstacle for the surge of online gambling companies that have recently hit the online space in Italy.
The purpose of the Italian Gambling Dignity Decree, which was ushered in by Italy's Autorità per le Garanzie nelle Comunicazioni (AGCOM), was to establish a layer of control and protection for Italian citizens reducing exposure to gambling opportunities and therefore preventing a potential rise in gambling addiction.
Another key component of the Decree was the new layer of player protection being provided. In just the last year alone due to COVID-19 and mandatory stay-at-home orders imposed throughout Italy there has been a steep rise in the number of online gamblers with a diverse background counting young professionals and elderly amongst the spectrum of players.
The caveat of the dignity decree is the ability for companies to advertise if promoting and pushing messages surrounding responsible gambling and legal gambling products and services, however even during these promotional campaigns gambling companies are still not permitted to use their logo or branding.
The country's gambling advertising ban on sports
The Italian gambling Dignity Decree has had an immediate and direct effect on sports in Italy from the Olympics all the way to A series sports clubs. As most of Italy's sports clubs work with betting companies through sponsorship support the loss in ability to advertise alongside them is leaving clubs at a financial disadvantage.
Post COVID and a year-long shutdown the sporting industry including football clubs have had to aggressively rally to find new business solutions pressing them to demand from the Italian government a suspension of the Decree.
Getting new clients with the Italian gambling advertising ban
The question you're probably asking yourself is the same question every gambling company operating in Italy once asked: So then how do we acquire new clients if we aren't permitted to advertise?
Let's see the possibilities a company has with the advertising ban:
What's banned by the Italian gambling Dignity Decree
As we mentioned above, the Italian gambling Dignity Decree limits the possibilities of advertising gambling in Italy.
To protect Italian players it prevents both, direct and indirect gambling related print and online advertising including commercials, sponsorships and billboards.
Advertising gambling in Italy: what's still possible?
Despite Italy's Anti-gambling 5Star movement and the current administration's support of the Decree there have been countless pleas from the business, sports and gambling-related sector to suspend the Decree.
The holy grail of workarounds for gambling companies is the popular online practice of affiliate marketing. Affiliate marketing occurs when online companies pay websites to mention and link their company.
The advertisement in this marketing tactic involves text and links (SEO) as opposed to flashy advertisements oftentimes found on the side of articles we read, or our Facebook feeds, or even the advertisements when we Google search.
Casino comparison sites in Italy
Affiliate marketing in Italy is essential for online gambling companies to be able to reach potential new players while respecting the italian gambling advertising ban.
The necessity of affiliate marketing for advertising gambling in Italy has then created the need for casino comparison sites such as ProCasino, where players can find all the casinos related information in one place and can pick the one that best fit their needs.
These casino comparison sites are flooding the online space, with new sites operating and catering to gambling-related companies in need of affiliate marketing. These sites tend to create a spreadsheet of comparisons including the gambling company's welcome deposit bonuses, fee amounts, payout times and a number of other key information a player may be interested in learning.
A popular new section being added to comparison sites includes the deposit and payout options as gambling-related companies are finding Millennial and Gen Z users in particular looking more and more to use cryptocurrencies when playing.
Conclusion
In conclusion, we can say that the Italian gambling Dignity Decree, as much as it is making advertising gambling in Italy through common practices almost impossible, it has also proved its effectiveness in protecting players.
Furthermore, the Italian gambling advertising ban is permitting the growth of casino comparison sites that provide updated information on various providers. Each user can then compare all the platforms, evaluate which one best fits his knowledge, possibilities and needs.
The Ins and Outs of Online Gambling in India: Laws and Legislation Explained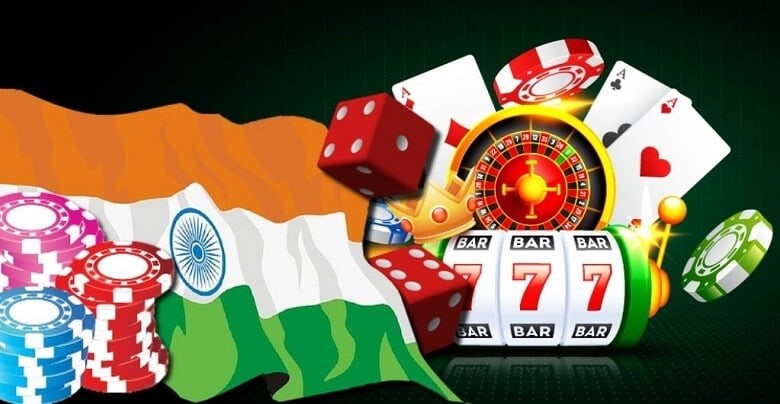 Needless to say, the online gambling industry has dominated the world by storm. In a nutshell, gaming industries from across the globe are thriving. In particular, the Indian market has experienced significant growth throughout the last couple of years. More and more players are trying their hand out at casino games and just in general experience what the gambling world has to offer.
Whether they're raising their stakes at floating casinos in India, abroad or online, Indian players have expressed a keen interest in gambling. This is illustrated in some stats and figures; by the end of 2020, the Indian market generated over 90 billion in Indian Rupees.
Whilst all this sounds great, there is one issue that India has been dealing with for years. Even though we are living in 2021, Indian lawmakers still abide by ancient gambling laws, some of which are over 154 years old! So, what does this mean for players and casino operators?
An Insight into India's Gambling Laws
With reference to the Indian Constitution, it is stated that all forms of gambling are regulated at state level. In other words, this mean that each Indian state has its own laws and legislations when it comes to gambling, particularly when it comes to online casino games. Needless to say, players and operators aren't happy about this since it's severely impacting the industry.
This all boils down to one thing. As mentioned in earlier sections of this post, India remains stuck in the past as far as gambling rules are concerned. A prime example of this is the Public Gaming Act of 1867. This 134 legislative document was published during the British role. Evidently, such documents don't make sense now that most of us have witnessed the advent of the internet and the continuous developments made in the technological field.
But alas, Indian lawmakers beg to differ. Let's take a look at some statements in the Public Gaming Act of 1867. For starters, the operation of Indian casinos is strictly prohibited. So, is the assisting and visiting of these venues. On top of that, financial gambling, devices and anything remotely related to gambling is also forbidden. In fact, you can face a ₹200 fine or even face up to 3 months in prison.
The Act also defines gambling into two separate categories – Games of Chance and Games of Skill. The problem with this lies here – one cannot completely class a casino game as a Game of Skill or Chance. This is because certain games have hints of both skill and chance.
At the time of writing, India has identified only 13 card games as games of skill, including rummy and poker. As far as online betting goes, horse racing and cricket betting also fall under this category. Without a doubt, lots of reforms are in order if lawmakers want to see the industry really thrive in the years to come.
The Problem with Online Gambling
All this brings us to the main topic of this discussion – online gambling in India. Evidently, there is a dire need for more sensible laws to be imposed. Since lawmakers are still adamant to stick to incredibly archaic laws, this is causing a lot of problems for casino operators who want to set up shop in India.
What's even more surprising is that all these acts and laws don't even given an appropriate definition to what online gambling is. As of now, only states like Nagaland, Telangana and Andhra Pradesh have chosen to update their anti-gambling policies. On top of that, they have also stated where they stand with online gambling. So far, it's not good news.
Very recently, the state of Andhra Pradesh published its Gaming Ordinance. Initially, casino operators thought this would benefit them, but once again they couldn't be more wrong. In other words, if you're an operator, you can rule out the possibility of having online casinos set up in this state for the time being. On top of that, the ordinance has also issued a ban on all online games including games of skill. Of course, casino operators aren't very happy about this and rightly so. In fact, they plan on appealing this at the Supreme Court.
That said, there is some good news to report here. As of now, the Supreme Court of Andhra Pradesh has stated that games of skill aren't really linked to gambling and operators who offer these services are allowed to do us under the Indian Constitution.
Still, it's not all sunshine and rainbows for casino operators who want to offer casino games and services in the country. In fact, operators have had to deal with more acts such as the Information Technology Act of 2000. Given that it's all about gambling one would think that the government is actually thinking about adequate solutions that would make both parties happy.
But alas, we're back in square one. This act caused more harm than good as the blocking servers restricted operators from offering their services to Indian players. What's more, we also have yet another example where no appropriate definition is given to online gambling. Let's face it, the world is living and breathing gambling at this point. After all the industry is worth billions nowadays – so how can one not explain what online gambling is? The mind boggles.
We understand that lawmakers want to curb the rise of unregulated gambling from dodgy casinos, however, sticking to ancient laws will cause more problems in the long run.
Players Can Still Enjoy the Online Casino World
That said, there is a silver lining. Whilst operators still have to long road ahead of them, players can still enjoy their time online. In fact, you'll find lots of reputable providers listed on Casinos-india.in. Given that this is an affiliate partner, the games and bonuses are obviously not offered by them. Instead, you are offered trusted offshore casino partners that are legally allowed to offer their services to Indian players.
As you can see, things aren't so bad for players. That said, there are still some regulations you should keep in mind. Whilst you are required by law to choose an offshore licensed platform, it's still your safest bet. In this way, you can avoid getting scammed by dodgy providers that still manage to slip through the cracks even though the situation is heavily regulated. Trust us when we say that rogue casinos offer rigged games and you'll probably never get your winnings. In other words, avoid at all costs.
You can sign up to platforms that clearly state that they are licensed by reputable gaming bodies such as the Malta Gaming Authority.
One also has to keep in mind the legal gambling age. In this case, it's generally 18 and over. However, some online casinos will require to be over 21 years of age. So, make sure you read all the Terms and Conditions carefully when you track down your desired provider. Finally, you can also join an offshore casino if it is Rupee-friendly. You can also avail from alternatives that allow conversions.
The Benefits of Legalizing Online Casinos
At this point, it's fair to say that Indian gambling laws are all over the place. We can only hope that the situation changes over time. At the end of the day, the market and India in general can benefit from the legalizing and regulation of online casinos.
Whilst we acknowledge that there is a problem with unregulated gambling, the right regulations can mark a significant change in the way things are carried out in the country. Strict laws that don't make sense will not solve anything; on the contrary, these will cause of more uproars by casino operators and in general more confusion. Simply put, the country needs to stick to one legislation that is able to fully regulate and license games of skill. The laws in place can then be supported by further regulations created by gaming bodies.
Given that Indian players are allowed to sign up to offshore platforms, lawmakers should consider making it official in India. In this way, India will get more recognition, whilst players can get a taste of the best online casino games, bonuses and more. Above everything else, they'll still be signing up to safe and secure platforms that do things by the book.
Of course, a complete reform is needed when it comes to online gambling. That said, some progress has been made. For example, in states like Maharashtra, casino operators and lawmakers are constantly in talks with regard to how they can legalize and regulate online gambling. At this point, nothing is confirmed, but it's a start.
In the long run, we really think that India can benefit form a regulated market. In fact, some statistics suggest that the country is losing over $140 million per year due to unregulated gambling. This can be solved if both casino operators and lawmakers can come to an agreement on how to offer a licensed and regulated market.
At the time of writing, the growth behind India's online gambling market is driven by the middle class and the continuous development of the internet and advanced technologies. With a 50% penetration rate, there are 560 million internet users in the country. Needless to say, this is great considering India is in second place after China.
All we'll say is don't understatement the Indian market even though it's one of the smaller ones. Clearly, it's making it's mark on the world and it's very obvious that casino operators and players are keen. Keep in mind that this is something that wasn't available in the past. Of course, lifestyles became more comfortable over the years. This also meant that people started expressing an interest in different things – online casino is one of them.
Legalizing online casinos will also offer more jobs. Without a doubt, this would be extremely beneficial to India since the country can compete within this competitive market. This can open more doors to more start-up businesses within the e-Commerce and iGaming sectors. On top of that, the Indian economy will also benefit from all this. Other job opportunities can also crop up if this is done properly. Some of these include employment within software development companies and online payments.
At the end of the day, a regulated market will not only put lawmakers' minds at rest, but it also creates a safe space for players and operators who just want to do things by the book. This can be achieved if one carries out regular audits of casino operators that have been approved and regulated by the government.
This is the only way that the situation can be monitored and one is able to distinguish a good casino from a bad one.
Without a doubt, the interest in the online gambling world won't be dying away any time soon. So let's hope Indian lawmakers can get on board with more adequate regulations that make sense in this day and age.
Can EURO 2020 Spark a Betting Boom for Britain's Bookies?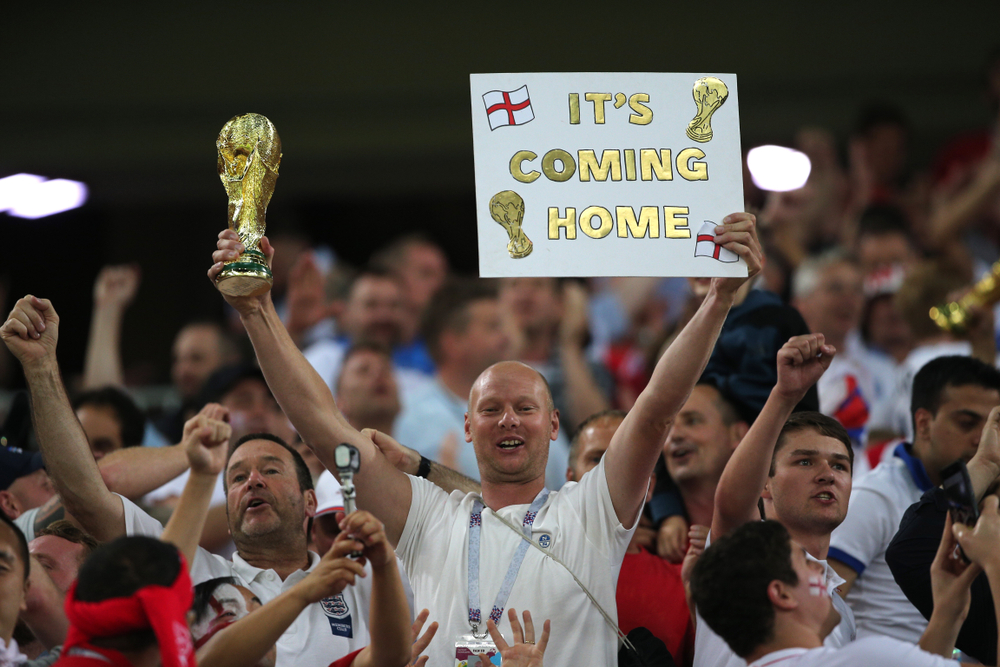 With UEFA and football fans breathing a sigh of relief that EURO 2020 is finally to be held this summer, will UK bookmakers be celebrating too come July?
Clawing Back the Lost Pounds
The coronavirus pandemic has proved a disruption to every walk of life in the UK. Successive lockdowns, closed schools, homeworking, and furlough schemes have changed the entire country over the past 12 months.
And for sports fans and online bookmakers, the past year has been equally disruptive. 2020 should have been a bumper year for Britain's bookies. Instead, many of the bookmakers' most active markets were either curtailed or wiped completely from the calendar.
The English Premier League was suspended – although it eventually came to a spluttering end just before the summer – while Wimbledon was cancelled and the Grand National went virtual. By the time of the first national lockdown, gamblers were resorting to betting on the only football around – Asian Handicaps featuring actual Asian teams, and the far reaches of the Belarus Premier League.
In fact, total tax receipts for the period April 2020 to March 2021 came to "just" £2.83bn. That marked a staggering drop of £182m – or 6% – compared to the previous year.
But it was the cancellation of EURO 2020 that really hit bookies hard. Major football events are normally huge cash cows for online bookmakers. And 2020 was due to be an even bigger betting bonanza for the betting sites: Scotland had qualified for their first major tournament in over 20 years, while for England EURO 2020 would have been as close to a home tournament as they had seen since EURO 1996.
Betting Bonanza Expected This Summer
Betting companies recovered as 2020 came to a close. Most players migrated online as the continuing closure of retail betting shops and casinos continued. Indeed, poker activity and online casino gameplay helped to soften the blow.
But nothing compares to a major football tournament to turn around betting sites' fortunes. At the last big footballing festival – the 2018 World Cup – over €136bn in bets were taken by the bookies.
And with EURO 2020 being held across multiple countries, including England, UK bookies will be looking forward to a release of cash from gamblers itching to put their bankrolls and footie knowledge to good use.
England will play all of their group games at Wembley, as well as a potential semi-final and final – if they make it that far. The better Gareth Southgate's team does, the more money will be flowing through the UK bookies' coffers. Simply put, England have a very real chance of winning their first major trophy since the 1966 World Cup. And that could translate into a big payday for the bookmakers.
Bonuses & Promotions for EURO 2020
To take advantage of an expected bumper EURO 2020, major brands will have exclusive offers and promos for the event. The tournament starts on June 11 but we already know the 24 teams taking part. And if the 2018 World Cup is anything to go by, bookies will be going all out with a raft of special deals.
England specials will almost certainly be on the table. Money back on losing England bets may be offered, as well as enhanced odds on the team's home games. New players will also be able to claim free bets when they open their accounts.
Moving Forward: What's in Store for UK Gamblers?
Despite a year of betting shop closures and delayed or cancelled sporting events, the UK sports betting industry rode the storm well. Revenues at the big betting companies like William Hill and Sky held firm.
In the case of the Sky Betting and Gaming Group (SBG), online sports betting revenue actually increased by 26%. New player acquisitions and more customers betting online seems to have helped companies weather the COVID-19 storm.
But assuming a good EURO 2020, what lies in store for the UK bookmakers? There is a review of the 2005 Gambling Act which may see some of the bookies' powers scaled back.
Affordability checks are a definite possibility, and an ombudsman may come in to force betting forms to reduce stakes where needed. In addition, visible gambling advertising on football shirts may become a thing of the past. Indeed, more and more football clubs are terminating deals with shirt sponsors from the gambling industry.
For now, the betting companies will be concerned with the success of EURO 2020. And with football punters promised a first bonanza of football since the 2018 World Cup, expect a similar bonanza on the bookmakers' sites.