Use of Social Media for Online Gambling Affiliates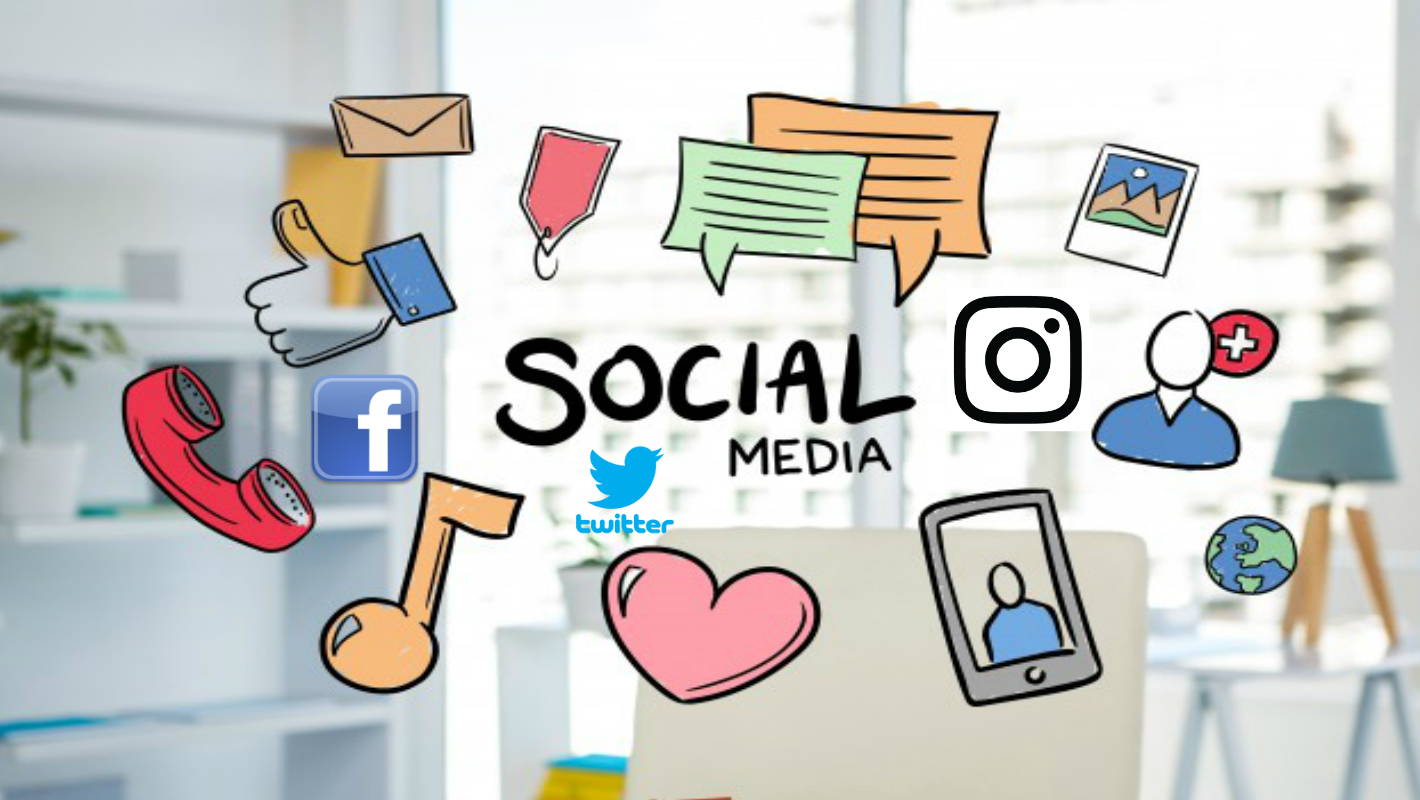 Hi guys, my name is George Miller from the GAV Team – The Gambling Affiliate Voice. My tasks include the implementation of the daily content, conducting affiliate/affiliate manager interviews, and of course over viewing the latest SEO and Social Media techniques. Gamblingaffiliatevoice.com  has become a leading website which covers the affiliate industry with all of it's aspects.
In this article I will describe the most important aspects of Social Media use to bring more traffic to your affiliate website and increase your online presence.
Online gaming/iGaming companies have been very slow in embracing the world of social media than one might have think. Having had a dominant presence in the online since Internet use became widespread in the late '90s, and being real pioneers themselves, one might have expected that online casinos would have recognized and understood the importance of social media before many other industries. Online gaming/iGaming companies are only now catching up and using social media as an effective way to reach and to engage a new customer base.
Casinos (both the online and offline) as well all affiliates, need to evolve to survive. Social media became full-fledged media in 2016. It is no longer a low cost David marketing option against the pricier established media Goliath's.
2017 will be all about how you as a marketer/affiliate need to approach social media in order to succeed and drive profitable sales. You can't think about social media as a place to engage with prospects or distribute your content. People continue to spend time on social media, on average just under 3 hours per day.
With social media playing such an important role in our daily lives, we have compiled an article that is going to take a look at how you could use social media to obtain all manner of little extras from online gambling affiliate sites.
For any affiliate these days, social media is (or should be) an integral part of its success. These platforms allow affiliates to connect with their customers, building interest and also a community in an very organic way. For online casinos, engaging with gamers and creating relationships through social media is the best marketing approach they could ever have.
As you have by now become aware of the most forward looking casino sites are always looking at new and innovative ways to attract new players to their sites and also keep their current players loyal to their brands, and many of them have embraced social media as they way they can do just that.
With this in mind below you have an overview of some of the different ways affiliates are looking to build up their brand awareness using social media and also as a way for them to offer new and existing players all manner of little extras.
1, Twitter

The majority of online gambling affiliate sites are using Twitter as a way of informing not just their players but also
any potential new customers of the offers, promotions and any new games they have launched. You can also use your Twitter account as a way of always being kept fully up to date in regards to what is happening at one of more casino sites. Another thing you will notice as soon as you do start to use Twitter is that there are going to be a huge number of fellow affiliates you can then follow, and if you are a keen and avid online gambling affiliate all online casinos will have some form of presence on Twitter, and as such it can often pay dividends for you to follow as many casino sites that you have an account at. By doing so you are going to be kept fully up to date with all of the current promotional offers being given away by those casinos and will often find several Twitter user exclusive promotional offers being made available to you. In fact Twitter is a great way for all online gambling sites to also let you know about any new casino games that have just been or are shortly going to be launched, thus you really should include as many casino sites as you can to your list of Twitter users you follow.
Twitter about their own gambling content policy
"Twitter prohibits the promotion of gambling content, except for campaigns targeting specified countries where it is allowed with restrictions as explained below.
Please Note: In certain cases listed below, advertisers are only permitted if they have prior authorization from Twitter. Authorization starts with being in touch with a Twitter account team. Instructions for contacting Twitter are included in each case."
Products or services that are subject to this policy:
This policy applies, but is not limited, to:
– Online casinos and gambling, sports betting, and bingo
– Physical, brick-and-mortar casino establishments
– Online fantasy sports sites
– Bonus codes, vouchers and coupons redeemable for gambling content
-E-books/sites facilitating or leading to online gambling-related content, including affiliates and other sites driving traffic to gambling
– Gambling-related software such as gambling software and poker odds calculators
– Sites or services providing tips, odds, handicapping, sports picks, forecasts or poker odds calculators
-Scratch games
-Lotteries
-Games/apps played for money
What products or services are not subject to this policy?
This policy generally does not prohibit:
– Hotels with a casino where the focus is on the hotel
– Gambling accessories (such as poker chips or pachinko machines)
News and information about fantasy sports
For more information on this subject please visit: https://support.twitter.com/articles/20170426#
2, Facebook

With so many people now signed up to Facebook it's no surprise that most if not all online casino/gambling sites will
also have their own Facebook page, and as such if you do enjoy reading messages and find out what any online casino/gambling site you play at has on offer then you will be making a wise decision adding those casinos to your list of friends on Facebook. By doing so you can follow their marketing/sale efforts!
If you're looking to boost or perhaps create a new Facebook page for your affiliate site you will need a few things ready in advance, and keep in mind that the more you work on these points, the better your Facebook page's first impressions will be.
Make sure that you follow the following steps in order to have a top notch gambling affiliate Facebook page:
– First of all write a detailed description of your website
– Write a headline or a short description of your website
– Get your profile image ready. This should be about 180-200px wide.
Get your cover image ready. This should be about 828 x 315 desktop/828x 65 mobile.
Get your first post ready: Tell the world all about your affiliate site, and why it is the best around. This will be linked to your first post and be the anchor post (the last thing a search spider will see on your Facebook page until the end of time) so it is very important to make this of the best quality. In order to be able to do the above, you will need a personal Facebook page first. If you already have a personal Facebook account make sure that you use it and skip down to where you will select the type of page you want to create.
If you're finished with the creation of your Facebook page for your gambling affiliate site, you're ready to get that first post up and consider hitting the advertise/boost button to start an audience. It is not cheap, but it still converts. You may share other webmasters/gambling affiliate's posts on your Facebook page in order to network and also diversify your posts.
You should also join Facebook groups that focus on online gambling, affiliation, etc. or are in your niche. Make sure that you don't just spam their wall with your offerings, though – read the rules and play by them. Often there will be a specific day when you can share your work/site, or specific threads in which you can do so. Be a team player and visit some of the other affiliate sites too – don't just drop your link and run!
Try posting at different times and different content and monitor the reaction you get. Do more of what your audience likes! Enjoy gaining that much needed notoriety and visibility leading to a very successful online gambling affiliate project and more gambling affiliate money in your pocket.
Facebook about their own policies regarding gambling sites
"Adverts that promote or facilitate online real money gambling, real money games of skill or real money lotteries, including online real money casinos, sport books, bingo or poker, are only allowed with prior written permission. Authorised gambling, games of skill or lottery adverts must target people over the age of 18 who are in jurisdictions for which permission has been granted."
For more information please visit: https://www.facebook.com/page_guidelines.php
3, Instagram

Instagram is of course a way of posting pictures and images online and letting other users see what those pictures are all about, and ever eager to ensure they are always up to date with every type of social media site available you will find a number of online casinos/gambling sites have started to use Instagram.
Instagram is one of the fastest growing social media platform's ever. It's not only used for personal "meal sharing,"-LOL, but also to build brands and audiences centered around a specific idea or lifestyle. Online gaming brands are always on the lookout for new ways to bring new users to the table and somehow expand their brand above the standard circle of audiences that they can usually attract.
Instagram is a viable marketing tool that's centered around lifestyle, as opposed to focusing on specific problems or solutions. As an gambling affiliate, you can use Instagram to present the lifestyle that your prospective audience is interested in, and through this you can attract them to the products that you're promoting.
It's not a direct marketing method, but it's a brand new take on online promotion that can become even more powerful. For example, in the traditional model you'd say, "Hey, you want to do some online gambling? Here are the ways to do it." In the new model you'd say, "Hey, are you interested in this lifestyle? Here's how to get there through online gambling."
You could start posting pictures and images of your latest games, bonuses, promotions, and you should also try to stay up to date with as many casino/online gambling sites as you can, for by doing so you will always be the first to know just what new games are on offer at those sites. Another good trick is to upload winning screenshots, players always enjoy viewing lots of winnings screenshots for if nothing else it does prove to those players that you will always have the chance of winning big when playing your casino games online, and you can often get a true feel for just how generous a range of online casino games are when you view several different winnings screenshots on Instagram.
Successfully converting players via social media channels has proven to be more challenging for online gambling affiliates than anyone would have expected; and it's not for lack of trying. Some affiliates have thrown incredible amounts of marketing resources at building a solid social presence, only to find sales leads coming in at a snail's pace!
If you'd like to succeed in the Social and make sure you boost your social presence here are a few general tips that could help you :
Sell your benefits, and not your products: your players want to know how your products or partners can improve their lives. For gambling affiliates, this means pitching deals that offer rebates on losses, or poker schools, or anything that makes players feel like they're getting the upper hand.
Social media users are real people: do you know the terms used to describe the people who subscribe to your social media channels. They're called, friends and followers because they are actual people.
Don't stretch yourself too much: target one or two channels where you know your customers are more present and active, that's a great place to get your feet wet 🙂 .
It's not about how many followers you have: the measure of success on social media is not how many followers you can accumulate, as most people would think. It's all about how many conversions you're making and how many shares your content is racking up.
This article appeared first on EEGReport Magazine.
Three-peat for the King Billy Affiliate Program at the SBC Awards!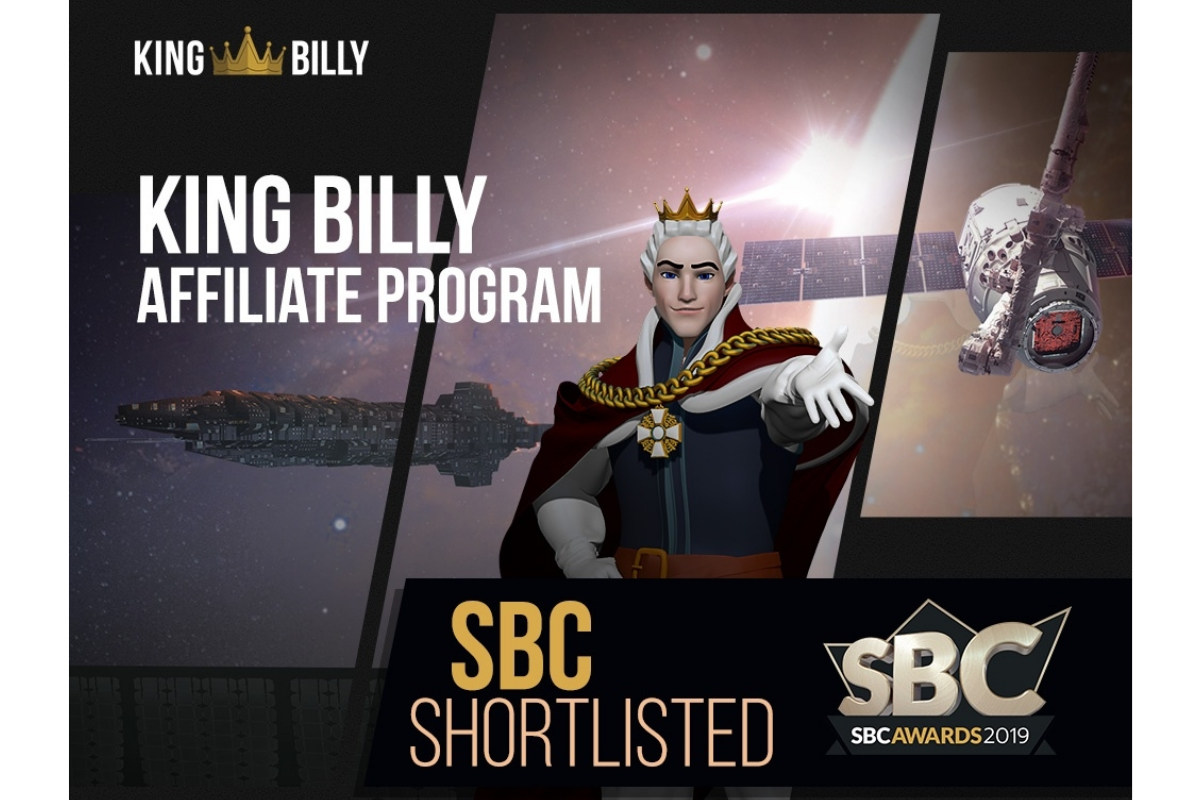 We should know by now that King Billy Casino was bound to be in the limelight for one more time. True to the words of the great Brazilian writer Paulo Coelho "Everything that happens once can never happen again. But everything that happens twice will surely happen a third time.", King Billy does it for the third time in a row.
So, after being shortlisted at the prestigious iGB Awards (and from there, winning it all), being shortlisted again at the prestigious EGR Awards, the King Billy Affiliate Program has now also been shortlisted at the prestigious SBC Awards (event to be held on December 3). Moreover, the operator is also on the SBC Awards short list for Casino Rising Star.
We asked the mastermind behind this tremendous streak, Ruslan Legenzov, King Billy Head of Affiliates to share his feelings with us and a few words about this new distinction. He was, understandably, in a state of euphoria:
"This is beyond our wildest dreams! To complete the "Big 3" of the industry's annual biggest awards shows, by being short-listed in each and every one of them fills us all with immense pride. At King Billy Casino, we set out with a single goal in mind: to move beyond the commission and offer to our affiliates a program never seen before. We are happy that our effort is recognized by both judges and Affiliates!"
The SBC Awards, now in its 6th year, recognize the achievements of operators, affiliates and suppliers from across all major disciplines including payments, marketing, platform providers and data. The Awards will be held at Battersea Evolution, in the heart of London, bringing together 700 gaming industry delegates.
King Billy Casino is a new generation online casino, available in 5 languages (English, German, Russian, Finnish and Norwegian and soon Japanese) with an impressive record in awards and an amazing variety of games providers and features. King Billy has built on creating a superb user experience focusing on the myth of King Billy and his Kingdom and treats all players with the specialness they deserve.
First Georgia iGaming Affiliate Conference: What Was Discussed at the Event?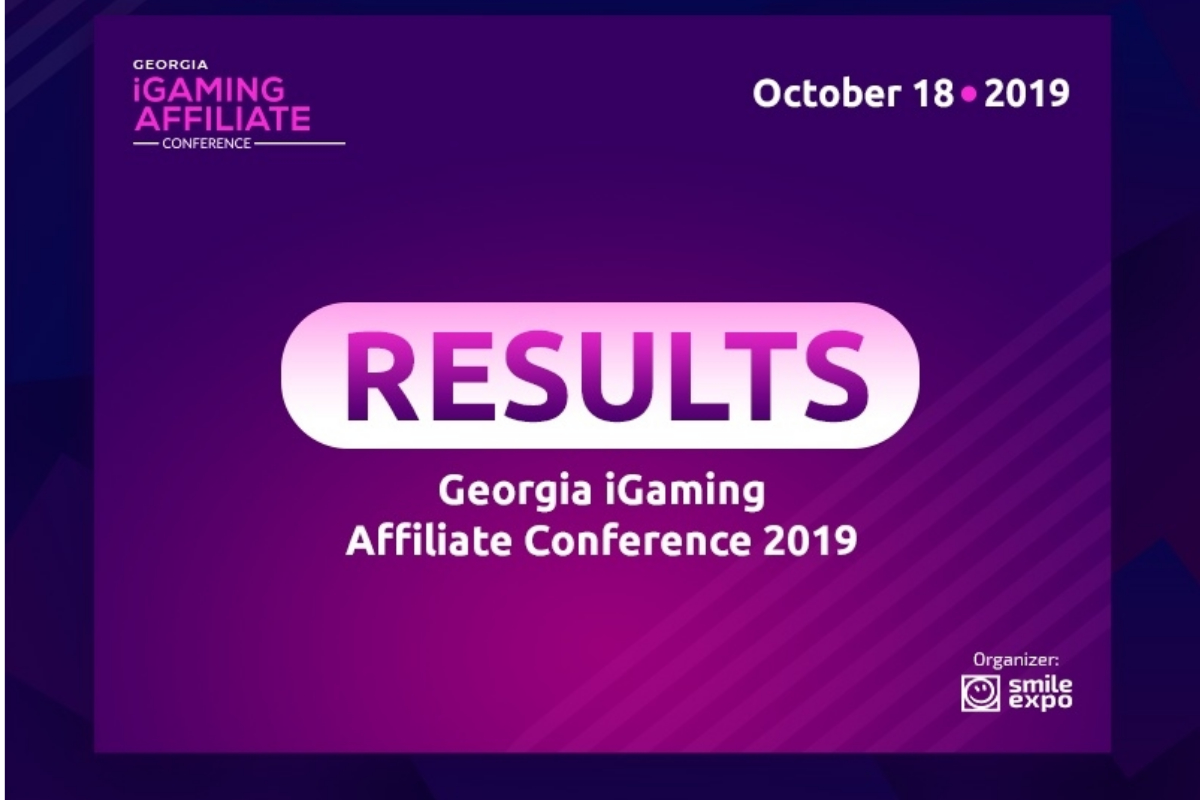 On October 18, Smile-Expo held the first Georgia iGaming Affiliate Conference in Tbilisi. The event was dedicated to the specific nature of online and offline gambling business operations, Georgian gambling market prospects, and casino promotion using affiliate marketing.
The conference brought together casino managers, affiliate network representatives, government officials, webmasters, arbitrage experts, SEO specialists, as well as gambling regulation and taxation professionals.
Speakers' presentations
Sviatoslav Slaboshpitskiy, Head of SEO at Digital Choo (DC), spoke on the topic: The Art of War in SEO: How to Win the iGaming Niche. The speaker stressed that one should develop niche websites to achieve efficient results. At the same time, it is significant to analyze the response and to evolve resources showing the best performance. Sviatoslav also talked about the rules of SEO team building. The expert recommended entrusting the content creation to single-discipline specialists as well as developing checklists and tutorials for newcomers.
Dmitriy Makarov, CEO at Zlodei Advertising Agency, and Gleb Sanzharevsky, CMO at Zlodei, made a collaborative presentation dedicated to ad placement on YouTube and Twitch. They explained that promotion via influencers could increase conversion better than direct advertising. The experts stressed that user stories and popular memes made ads more fruitful.
Nikola Minkov, CEO at Serpact, examined the application of the so-called Featured Snippets, zero blocks in the search results. According to the speaker, Google provides users with such snippets in 40% of the queries. They allow online resources to generate organic traffic and enhance the click-through rate.
The audience was intrigued by Ketevan Bitskinashvili, Chief Financial Officer at the Ministry of Finance of Georgia. The speaker told them about the special features of the Georgian gambling market regulation. She mentioned that the cost of gambling permissions depended on a venue type, a target region, and a number of installed gambling machines. The same parameters affect tax rates.
Ms. Ketevan stated that Georgia had already issued 214 gambling licenses. 20 casinos are operating in the country now. 10 of them are located in Batumi and its suburbs, 6 in Tbilisi, and one each in Gudauri, Tskhaltubo, Kazbegi, and Sighnaghi.
Giorgi Gvenetadze from Adjarabet raised an issue of online casino customer acquisition. The speaker believes that the core feature of advertising banners used by Georgian casinos is the availability of luxury car images. Besides, promotion messages mostly appeal to senses of beauty, control, and simplicity.
Panel discussion
The conference featured a panel discussion titled 'Offline and online casinos. Review of tools for the competition for user attention'. It involved:
Shota Amiranashvili, President of the Association of casinos in Adjara;
Levan Kavtaradze, Director of Gaming department at Pokermatch;
Giorgi Gvenetadze, Head of Product Marketing Department at Adjarabet;
Lavrentiy Gubin from Shangri La Casino, an invited guest.
Experts said that primary advantages of land-based casinos included reach experience of the gaming process, expensive surroundings, and staff attentiveness. Virtual gambling platforms are lack of these aspects. Therefore, discussion participants think that offline gambling venues will never shift to the online space.
Speaking about the most in-demand gambling entertainments, specialists highlighted simple and user-friendly games like roulettes. Moreover, they noted that poker was becoming less popular because of the high buy-in. Currently, we can see a crypto casino trend, as such platforms ensure anonymity.
Participants also focused on the state regulation of the gambling market. According to them, countries failing to regulate the gambling business lose money that could go to the government budget as taxes. One more fact specified: gambling advertising bans give an impetus to look for new audience engagement channels.
Afterparty
The conference ended with a party. Guests, speakers, exhibitors, and sponsors were able to enjoy live music, Georgian sweets, beverages, and snacks. The afterparty allowed participants to communicate in a relaxed atmosphere and establish useful business contacts.
We express our gratitude to the Afterparty Sponsor, NOFLEAD gambling resource, helping to carry out the afterparty in an extremely comfortable environment.
Sponsors, exhibitors, and participants
Companies offering various iGaming goods and services introduced their solutions and services in the exhibition area. Event sponsors were exhibitors as well.
Badge and Bag Sponsor: Digital Choo, an international marketing agency with deep expertise in gaming.
Exhibition Area Sponsor: SoftGamings, a provider of advanced В2В solutions for online casinos.
Afterparty Sponsor: NOFLEAD, an online gambling resource aimed at both beginners and experienced gamblers.
Lanyard Sponsor: ZLODEI, an advertising agency with deep expertise in native advertising.
By the way, attendees were able to examine a stand by IBCCS TAX, an international company providing a wide range of fiduciary services.
Another event participant was Partners.io, an affiliate network for cryptocurrency gambling programs.
The Smile-Expo team expresses its gratitude to sponsors, speakers, and exhibitors for participation in the conference. We look forward to seeing you at the next events dedicated to gambling and affiliate marketing.
The AskGamblers Awards Finalists' Names Are In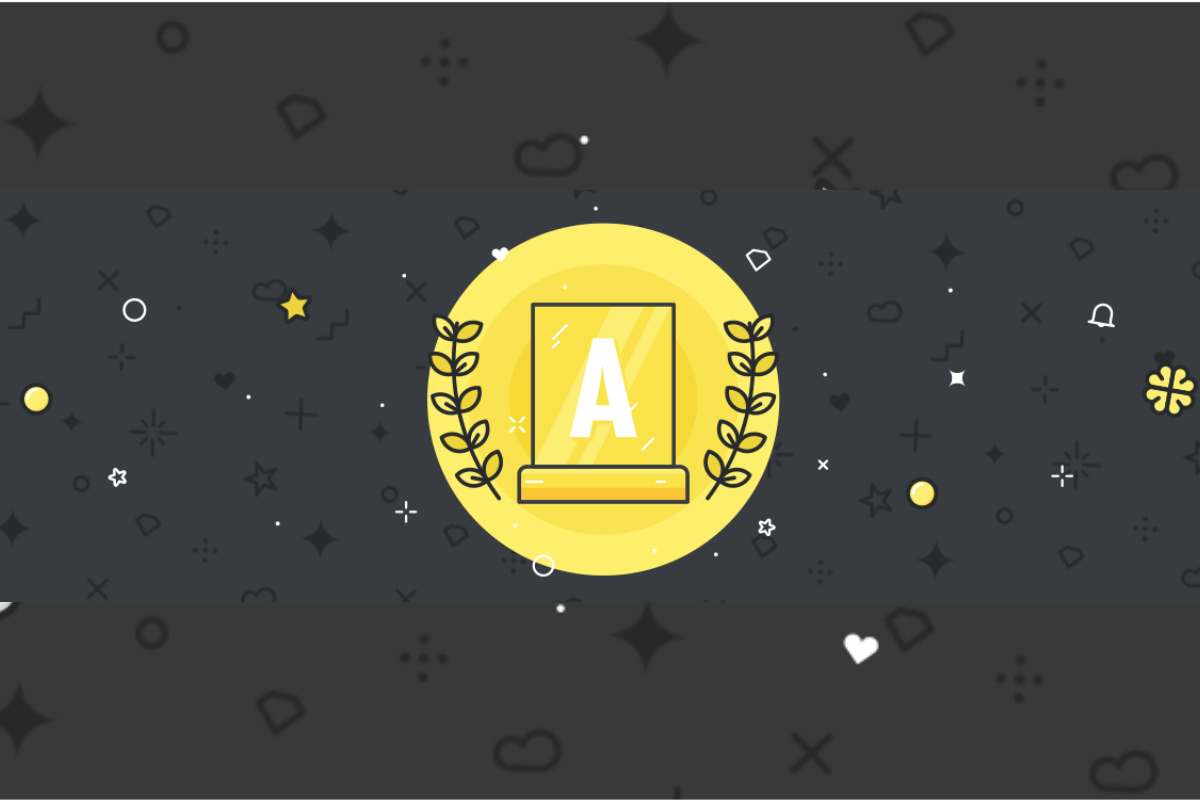 The AskGamblers team is happy to announce the AskGamblers Awards finalists' names are in and ready to share.
For the past two months, the AskGamblers players' have been nominating their Best Online Casino, Best New Casino and Best New Slot to enter the finals to win the AskGamblers Awards. Two additional categories in the race are the Best Software Provider and the Best Affiliate Partner.
The nomination period has been as exciting and intense as any race of this magnitude, with the accent placed on choosing the best among the best. Now, with the nomination period of two months over and the voting phase in its full speed, the finalists' names are finally available for the world to hear.
Here are the top 10 finalists who have made the cut:
Best New Casino: 21.com, BaoCasino, MonteCryptos Casino, Maneki, Sportsbet.io, Spinia Casino, SlotWolf, Syndicate, Wishmaker, and Wazamba Casino.
In the category for Best Casino, the following 10 made the cut: Betsson Casino, Bitstarz Casino, CampeonBet, Everum Casino, EnergyCasino, Gunsbet Casino, King Billy Casino, Konung Casino, Mr.Play, and Platincasino.
The Best Slot category lists the following names in the finals: Book of Oz Slot by Microgaming; Cleopatra's Diary Slot by Fugaso; Dead or Alive 2 Slot by NetEnt; Gold Canyon Slot by Betsoft; Mechanical Orange Slot by BGAMING; Pirates' Plenty Slot by Red Tiger Gaming; Razor Shark Slot by Push Gaming; Solar Queen Slot by Playson; The Dog House Slot by Pragmatic Play; The Sword and The Grail Slot by Play'n GO.
In terms of the Best Software Provider, we have listed: Betsoft, BGAMING, Fugaso, Microgaming, NetEnt, Play'n GO, Playson, Pragmatic Play , Push Gaming, and Red Tiger Gaming.
The Best Affiliate Partner list goes as follows: LeoVegas Affiliate, Uffiliates, Betzest Partners, Stars Affiliate Club, RP Affiliates, JPJ Partners, Max Affiliates, PlayAttack Affiliates, IVY Affiliates, and Oshi Affiliates.
With the idea of giving the winners the acclaim they deserve, AskGamblers team is organizing the AskGamblers Awards gala night, third year in a row. The night of the final ceremony will be held on 17th January 2020 in Belgrade, allowing everyone absent to follow the event on live stream. The ceremony is expected to be the perfect blend of excitement, enthusiasm, and sweet anticipation – just as every other year before.
Being the most prestigious event in the iGaming industry, the AskGamblers Awards night is when the winners are chosen out of the following categories: Best Online Casino, Best New Casino and the Best New Slot with addition of Best Software Provider and the Best Affiliate Partner. Also, there will be a separate award called Players' Choice.
As a crew of professionals whose primary mission is to keep its players happy and animated, AskGamblers has turned AskGamblers Awards night into a pure spectacle. By giving the players' authority to choose the winners through nominations, AskGamblers is trusting and honouring their active dedication, trust, and commitment to the collective iGaming purpose.
AskGamblers' Product Owner Denis Ristic reflected on the upcoming AskGamblers Awards event by saying: I am forever thrilled with the way AskGamblers team approaches improvement and innovation as well as with the way we manage to make our players feel in the process. Apart from our immense knowledge of the industry's pitfalls and assets, I believe it is the unity of action, commitment, and creativity that keeps us pushing forward. The AskGamblers Awards night will be amazing, we can't wait for the winners' names to be announced!
By successfully keeping the players' interest in the AskGamblers Awards nominations for a few years in a row, the AskGamblers team has once again proven itself worthy of everyone's attention and trust. Pushing the envelope on more fronts than we can count has already become a fixed segment of the AskGamblers's DNA.