Rock God Ozzy Osbourne Joins MetalCasino.com as Brand Ambassador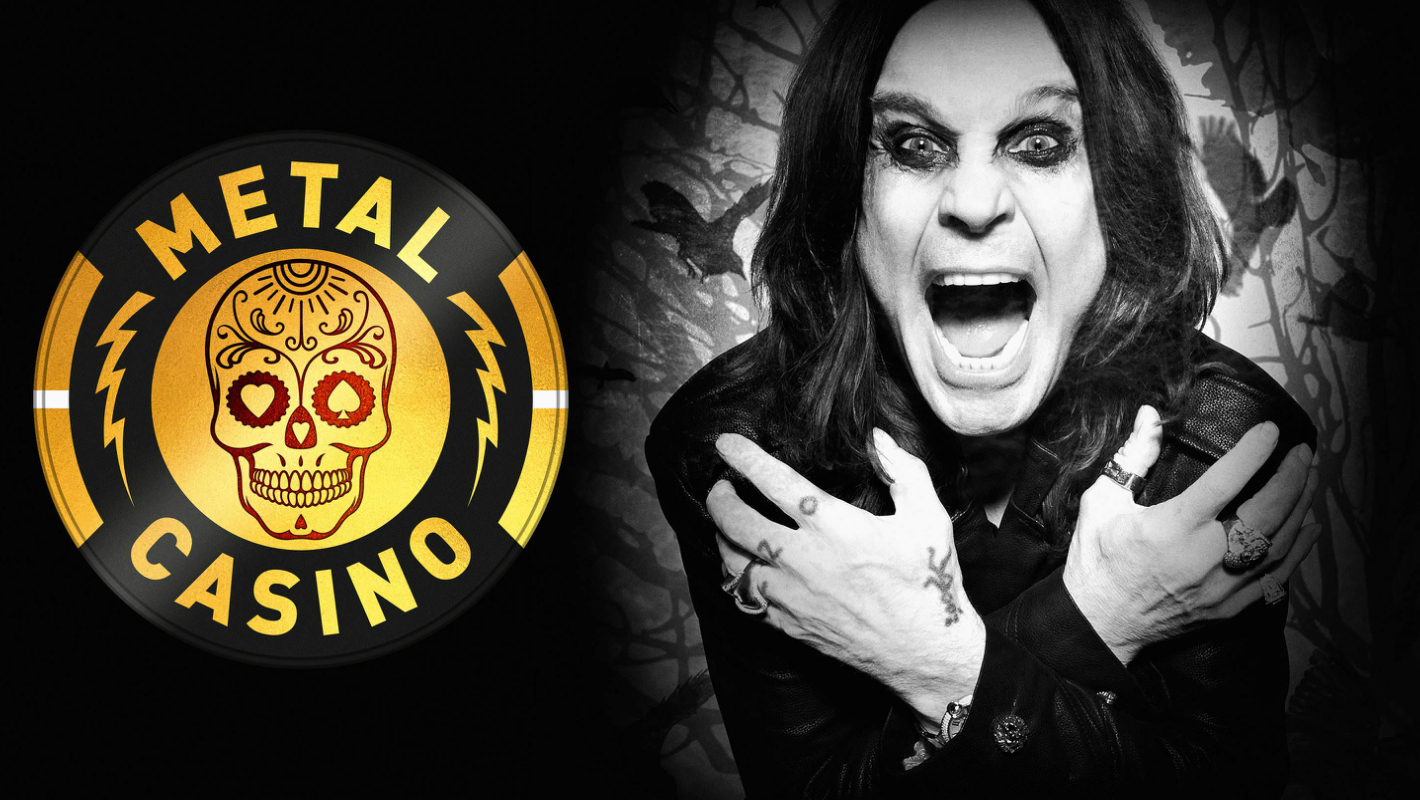 Ozzy Osbourne, The Prince of Darkness, teams up with the only online casino created by metal fans, for metal fans
Metal Casino has sealed a deal with the 'Prince of Darkness', Ozzy Osbourne. The 'Godfather of Metal' has signed up with the biggest, boldest and most hardcore online casino on the planet. In fact, Ozzy loves Metal Casino so much, he has become a part owner of the company.
Metal Casino launched in August this year with a promise to offer its players a harder rush. That means not only the coolest, edgiest games on the net, but also real value for true metal fans, bringing them closer to the bands and music they love.
They do this by partnering with some of hard rock's biggest names to bring their players exclusive concert tickets, backstage access and loads of band merchandise, along with big cash prizes – and they wasted little time in bagging the biggest name of them all.
Ozzy pioneered the metal sound in the early 1970s with his seminal band Black Sabbath, who defined the genre with their early releases, such as 'Black Sabbath', 'Paranoid' and 'Master of Reality'. The original Black Sabbath was even ranked by MTV as 'The Greatest Metal Band of All Time'.
After leaving Black Sabbath, Ozzy went on to have a hugely successful solo career, selling more than 100 million records and winning three Grammy Awards. In 2006, Ozzy, along with Black Sabbath, was also inducted into the Rock and Roll Hall of Fame.
Ozzy went on to reunite with Sabbath in 2013 for the release of the its first worldwide No.1 album, '13', and embarked on sold-out world tours ending with a final performance in the band's hometown of Birmingham, England, back in February.
Speaking about his latest rock collaboration with Metal Casino, Ozzy said he liked the team immediately because, simply put, he saw they were passionate, bona fide metal heads.
"The guys at Metal Casino told me that their brand was all about being true, relevant and dedicated to the customer and that really resonated with me," he said. "To me, that translated as keeping it real, keeping it original, and doing it all for your fans, and that's all I've been trying to doing my whole f*ckin' life."
Clas Dahlén, Chief Marketing Officer at Metal Casino, added: "Ozzy Osbourne is a legend and now he's a partner with Metal Casino. As far as we're concerned, this is the biggest sponsorship deal in the world and we're still in awe that our all-time hero is on board with the project.
"But the most important thing is, when we started Metal Casino, we knew it had to be more than just a casino, but a platform for a global community of metal heads and casino lovers to share their passion. With Ozzy's help, we're going to make this happen."
About Metal Casino:
Metal Casino is the world's first casino that embraces Metal music fans and casino lovers. Players will be able to win Metal merchandise, concert tickets, meet bands backstage and more. Launched in 2017, its founders have spent over 30 years working in the most successful music, gaming and tech companies in the world, including Mr Green, Universal Music, EMI, Spotify, Microsoft, and Apple iTunes.
Metal Casino, created by Metal music fans for Metal music fans, is licensed by the Malta Gaming Authority and the UK Gambling Commission.
Income Access signs as latest sponsor supporting AIBootcamp2019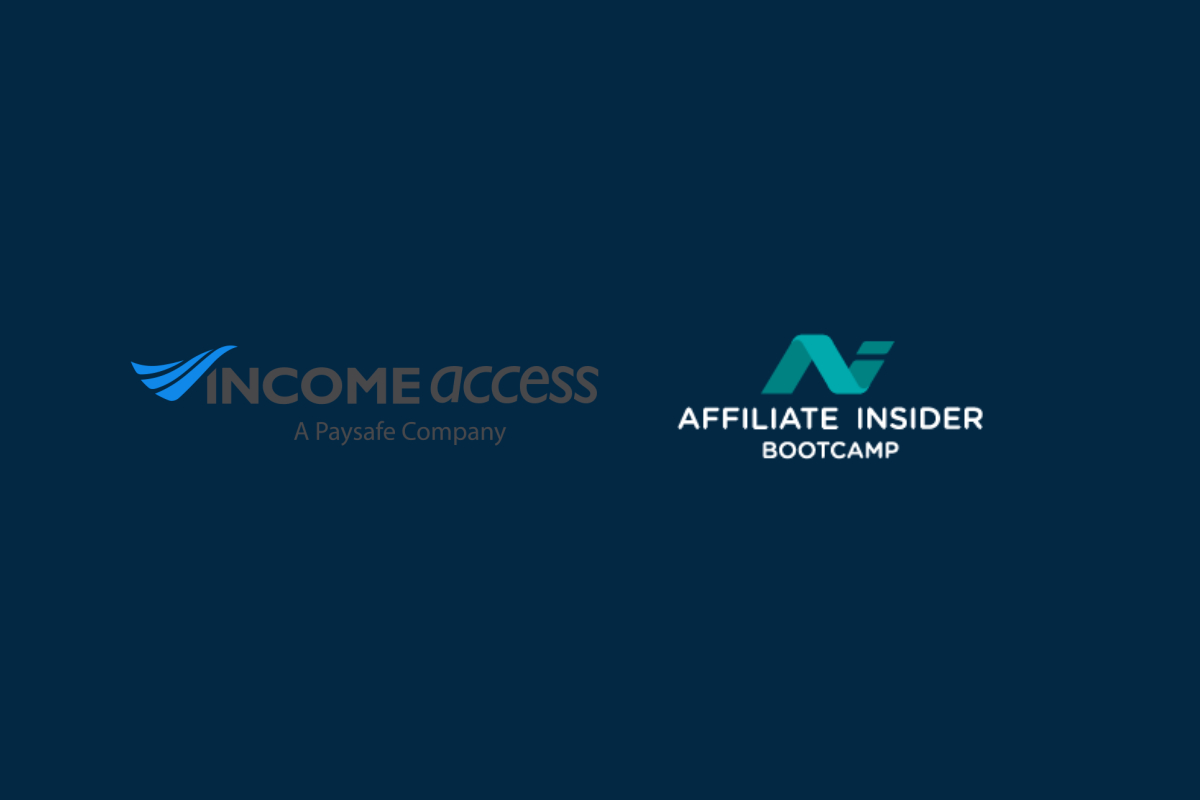 Income Access, Paysafe Group's marketing technology and services provider, will sponsor the annual AffiliateINSIDER Bootcamp, which takes place on 21-22 March at London's premier venue, Under the Bridge, Stamford Bridge. Income Access specialises in affiliate software, digital marketing and affiliate network solutions for the global iGaming industry.
Last year's event was a sell-out at Chelsea, and AIBootcamp 2019 is expected to be no different. This year's event will be attended by a host of iGaming affiliates who will gather to discuss digital disruption, learn new marketing techniques that serve to drive more traffic from affiliates to operator sites.
Erica Anderson, Director of Marketing at Income Access, which runs its own independent affiliate network, commented: "AIBootcamp brings together a powerful combination of knowledge and expertise from guest speakers to create an invaluable resource for the affiliate industry. The event has gone from strength to strength each year and as specialists in affiliate marketing strategy we value our collaboration with AIBootcamp, by way of both sponsorship and content participation."
The event offers delegates a plethora of interactive presentations, conference workshops designed to help delegates grow their network throughout the industry.
"These bootcamps are created with affiliate entrepreneurs in mind. The content is curated to support iGaming affiliates get ahead of digital disruption with an injection of expert theory around everything from lead generation to the technical aspects of SEO and content marketing. The objective is to help affiliates grow their site traffic, get connected and learn the latest digital trends," says CEO and founder of AffiliateINSIDER, Lee-Ann Johnstone.
We're delighted to have Income Access join us again in supporting affiliate development and welcome affiliates from the iGaming Industry to this year's digital learning and affiliate business coaching workshop, getting entrepreneurs ready for the competitive year ahead!
Details of our exclusive affiliate Elevate & Thrive business coaching workshop will be released in the coming weeks to excite you further – but you can be assured that attending this event will teach you the best tricks of the trade to grow your affiliate website both quickly and successfully.
For more information about this event, or to book your seat at this exclusive two-day digital accelerator for iGaming affiliates, visit: https://affiliateinsider.com/affiliateinsider-bootcamp/
For information on how to participate as a vetted agency, supplier or operator sponsor, contact the sales team via sales@affiliateinsider.com
The First Prague iGaming Affiliate Conference: Smile-Expo Will Gather Gambling Industry Experts in Czech Republic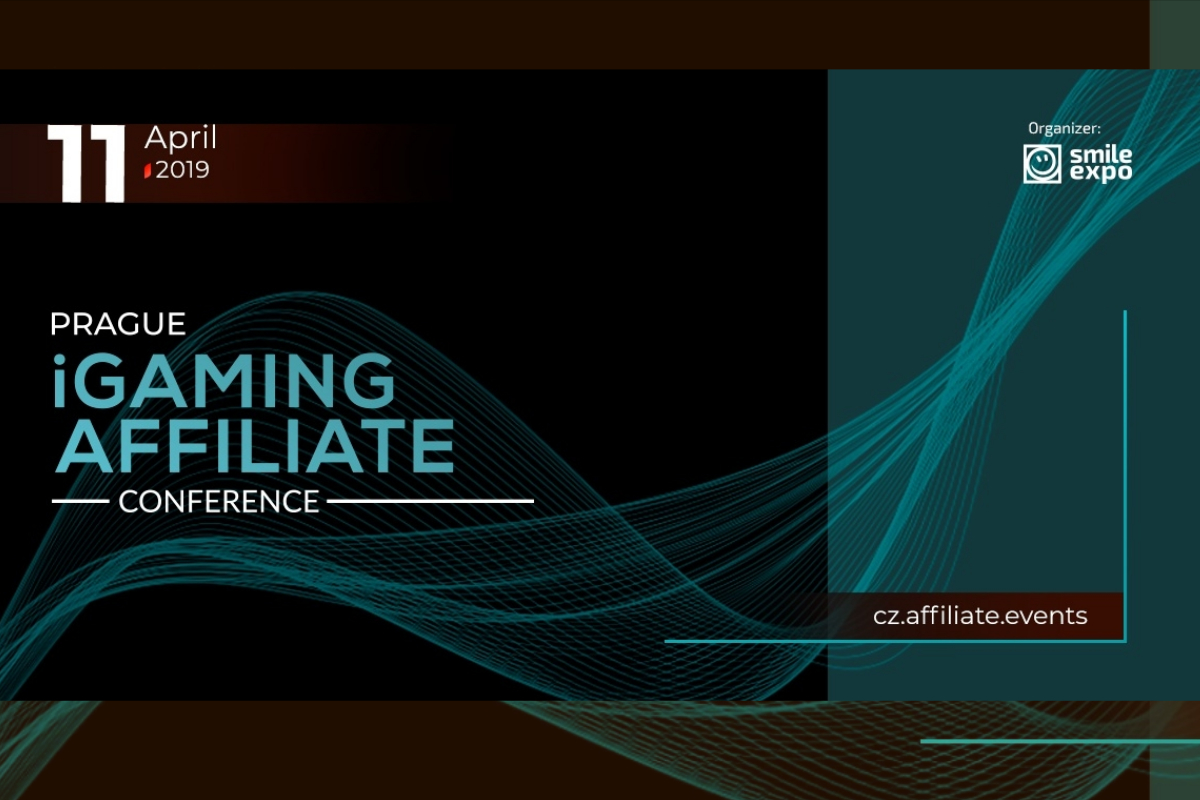 On April 11, the international company Smile-Expo will visit the Czech capital where it will conduct the first Prague iGaming Affiliate Conference – event about the affiliate advertising in the iGaming industry.
The Program of the Event
The event will be organized in the conference+demozone format and will unite the online gaming specialists from various countries.
The program of the event will be divided into two parts. In the beginning of the conference, the experienced marketing specialists will introduce presentations about the affiliate marketing in the gaming industry, while after the lunch, experts will change the focus to gambling.
Speakers will explain how to generate traffic and will share the strategies how to make marketing automated and lead the business to success.
Also, the professionals will dedicate their presentations to eSports regulations and casinos development in the Czech Republic. The visitors will learn how to keep the relevance on the gaming market and which hidden problems may emerge during the work with iGaming affiliate programs.
Apart from that, in the framework of the event, there will be two panel discussions. The first will be devoted to the innovative business with affiliate marketing, and during the second one, the experts will discuss how gambling is regulated in the Czech Republic.
Who Will Be Interested in the Event?
The conference will gather:
traffic arbitrage experts;
marketers;
game developers;
casino operators;
affiliate networks representatives;
PR managers.
Guests of the event will participate in the networking: visitors will have a chance to find new business partners and discuss strategies for further business development.
Organizer
The conference will be conducted by the international company Smile-Expo, which has been organizing large high tech B2B events for already 12 years.
Details and the program of the event are on the website.
Esports Entertainment Group Signs Affiliate Marketing Agreements With 14 Esports Teams, Bringing Total To 190, Launches Pool Betting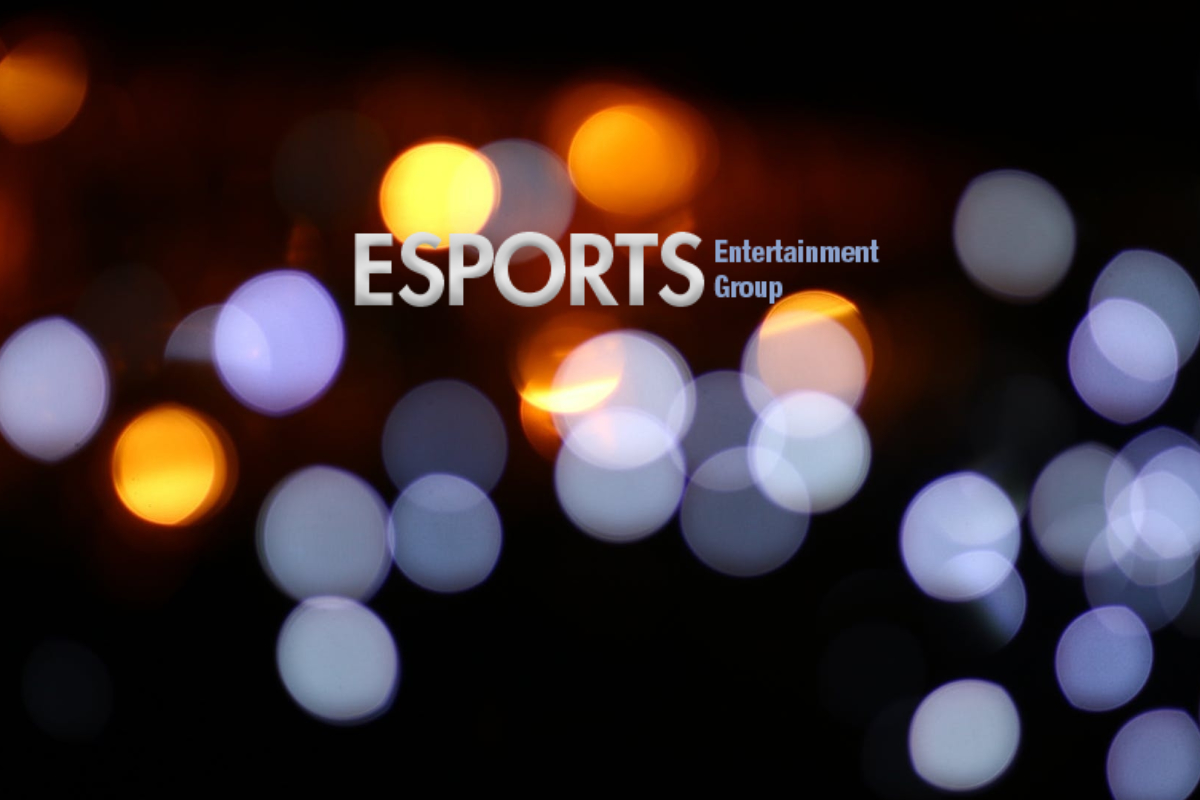 Esports Entertainment Group, Inc., a licensed online gambling company with a specific focus on esports wagering and 18+ gaming, is pleased to announce Affiliate Marketing Agreements with 14 additional esports teams as the Company continues to ramp up affiliate marketing activities in support of its launch of vie.gg, the world's first and most transparent esports betting exchange.
The addition of these 14 esports teams brings the total number of esports team affiliates to 190 since the Company's first announcement on April 5th, signifying widespread adoption of VIE's favourable P2P wagering in which an esports fan always wins, as opposed to pitting fans against the "house" where the odds are heavily stacked against esports fans.
To this end, the Company is pleased to announce the addition of pool betting to VIE.gg.  Pool betting is a further extension of our well received P2P model, which allows groups of opposing fans to wager against each other when their teams go head to head. This is especially attractive to the fan bases of smaller esports teams and is anticipated to be very successful in 2019.
NEWEST ESPORT TEAM AFFILIATES BRINGS PENETRATION INTO SOUTH EAST ASIAN MARKET
After significant expansion in Europe, South America and Central America, the addition of today's esports teams represents a significant geographical expansion as they represent our first 11 Asian esports team partners as follows:
| | | |
| --- | --- | --- |
| • Nepal: | | 8 |
| • Vietnam: | | 2 |
| • Bangladesh: | | 1 |
Asia represents a significant portion of the global esports market and the Company anticipates further penetration into Asian markets in 2019.
Grant Johnson, CEO of Esports Entertainment Group, stated, "I want to welcome all of our new esports team partners and especially those from Asia. The region has a huge esports fan base and we look forward to working closely with these teams as they engage with their fans at home and around the globe."
ABOUT VIE.GG:
vie.gg offers bet exchange style wagering on esports events in a licensed, regulated and secured platform to the global esports audience, excluding jurisdictions that prohibit online gambling. vie.gg features wagering on the following esports games:
Counter-Strike: Global Offensive (CSGO)
League of Legends
Dota 2
Call of Duty
Overwatch
PUBG
Hearthstone
StarCraft II
About Esports Entertainment Group:
Esports Entertainment Group, Inc. is a licensed online gambling company with a specific focus on esports wagering and 18+ gaming. Esports Entertainment offers bet exchange style wagering on esports events in a licensed, regulated and secure platform to the global esports audience at vie.gg.  In addition, Esports Entertainment intends to offer users from around the world the ability to participate in multi-player mobile and PC video game tournaments for cash prizes. Esports Entertainment is led by a team of industry professionals and technical experts from the online gambling and the video game industries, and esports. The Company holds licenses to conduct online gambling and 18+ gaming on a global basis in Curacao, Kingdom of the Netherlands and the Kahnawake Gaming Commission in Canada. The Company maintains offices in Antigua, Curacao and Warsaw, Poland. Esports Entertainment common stock is listed on the OTCQB under the symbol GMBL.