Metal Casino Ready to Rock Online Gaming Sector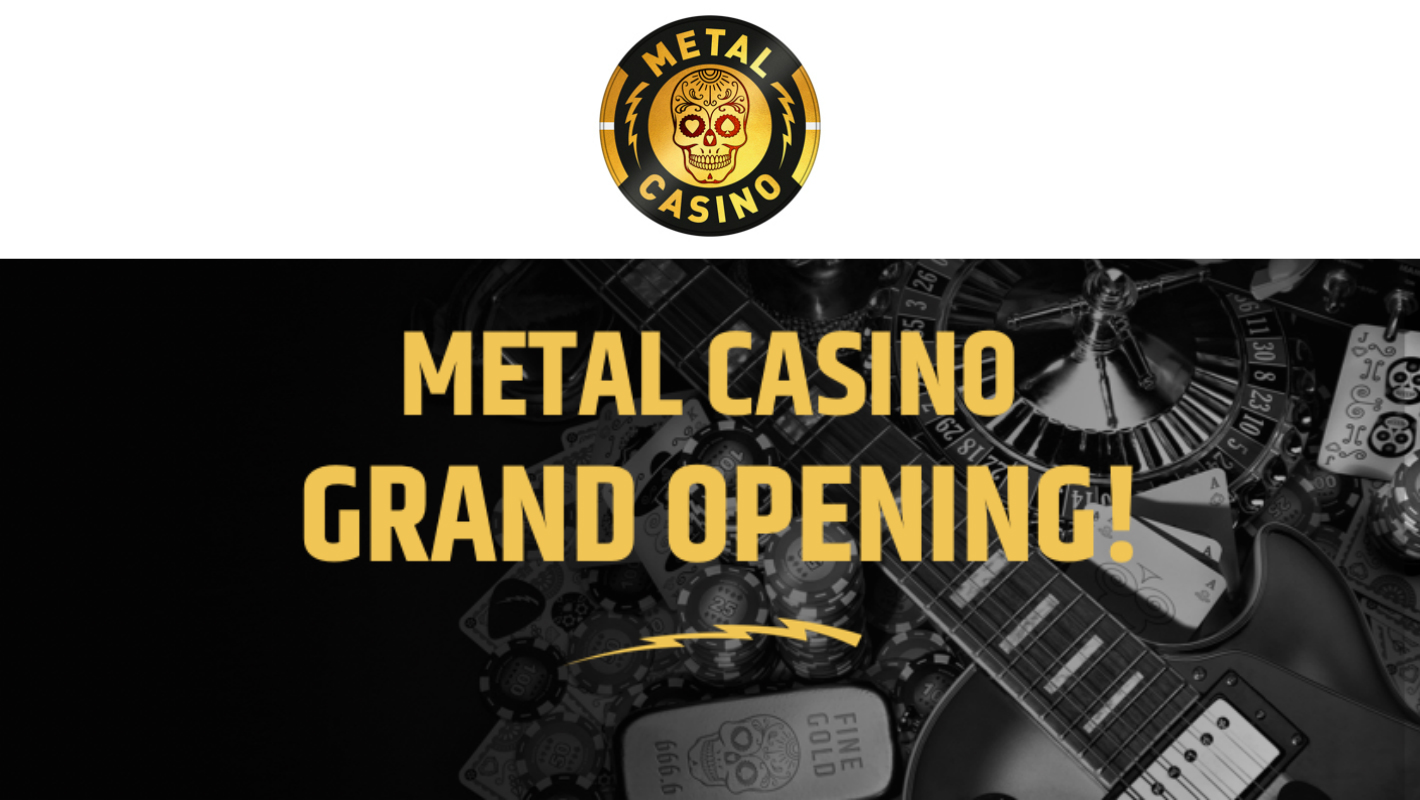 New online casino bets on millions of "loyal" Metalheads worldwide
Fans of Metal music and casino gaming now have the perfect platform for their interests. Metal Casino is launching the world's first gaming site for hard rock enthusiasts.
Targeting hundreds of millions of Metal fans worldwide, and having already partnered with some of the genre's major stars, Malta based Metal Casino has been created by a tight team of gaming, music and marketing experts, including former executives at Apple, Microsoft, Universal Music, Spotify and Mr Green, who are also heavy guitar music lovers.
As a pioneer among a new generation of online casino 3.0 operators powered by GIG's holistic platform service provider iGaming Cloud, Metal Casino will rock the sector with its great portfolio of games and appeal to a niche community – including 400 million Metal fans on Facebook – via a vertical marketing strategy.
The platform will offer games from leading providers such as NetEnt and Microgaming and will launch through front-end partner FAST TRACK Solutions.
Metal Casino has already contracted some major artists from the Metal scene as affiliate partners. Only a small selection of traditional casino affiliates will be partnered, as Metal Casino avoids the revenue share squeeze most major operators suffers from.
Chief Marketing Officer Clas Dahlén, formerly Mr Green's Country Manager, Sweden says: "Creating a vertical marketing strategy, based on social media, collaborating with Metal artists as influencers and vertical Metal media is a game changing way to penetrate the marketing landscape out there.
"With a loyal fan base, Metal Casino therefore becomes highly marketing efficient. Being relevant creates loyalty and maximizes the retention and ROI," Dahlén continues.
Dahlén says the teams' experience as well as statistics from the music industry proves that the Metal community is the most active on streaming services, and they are the most dependable and loyal people in the world.
Metal Casino is set for an international launch in the UK, Germany, Sweden, Norway and Finland. Communication will be only in the "universal language of Metal", English.
Members can join the Metal Casino's World Tour, which is one of the site's games and loyalty programmes. Its own soft currency, MetCoins, will enable members to acquire exclusive tickets and customised merchandise in the Merch Room and get a chance to meet the world's biggest Metal bands and artists backstage.
"We have decided to take our joint head-banging sessions to a new level and create some real magic. Collaborating with FAST TRACK Solutions as Front End developers and casino room management we have a strong partner for years to come," Dahlén continues
Clas Dahlén describes their different approach: "Metal Casino speaks out loud, we are the underdogs and we don't give a sh*t about our competitors' conventional marketing or offers. Keeping it real and staying true to our beliefs is something most people strive for. Few live up to it. Our members can count on us. As our brand platform describes, we are true, relevant and dedicated to our members and our beliefs.
"We are Metal Casino, we go all in for the fans!"
About Metal Casino
Metal Casino is the world's first casino that embraces Metal music fans and casino lovers. Players will be able to win Metal merchandise, concert tickets, meet bands backstage and more. Launched in 2017, its founders have spent over 30 years working in the most successful music, gaming and tech companies in the world, including Mr Green, Universal Music, EMI, Spotify, Microsoft, and Apple iTunes.
Metal Casino, created by Metal music fans for Metal music fans, is licensed by the Malta Gaming Authority and the UK Gambling Commission.
#allinforthefans
Facebook: @MetalCasino
Twitter: @MetalCasino
About Gaming Innovation Group:
Gaming Innovation Group Inc. is a fast emerging gambling solutions and interactive entertainment provider. The Company offers cutting-edge cloud-based services via subsidiary iGaming Cloud and B2B performance marketing via daughter Innovation Labs. GIG will be launching its seventh B2C gambling operator brand this fall offering games from the best-of-breed suppliers across the online sports betting and casino industry. The Group operate out of Malta and offices in Marbella, Gibraltar, Oslo and Kristiansand. GIG is listed on the Oslo Stock Exchange under the ticker symbol "GIG".
GamblingPapa Launches Its Best Slot Guide And Strategies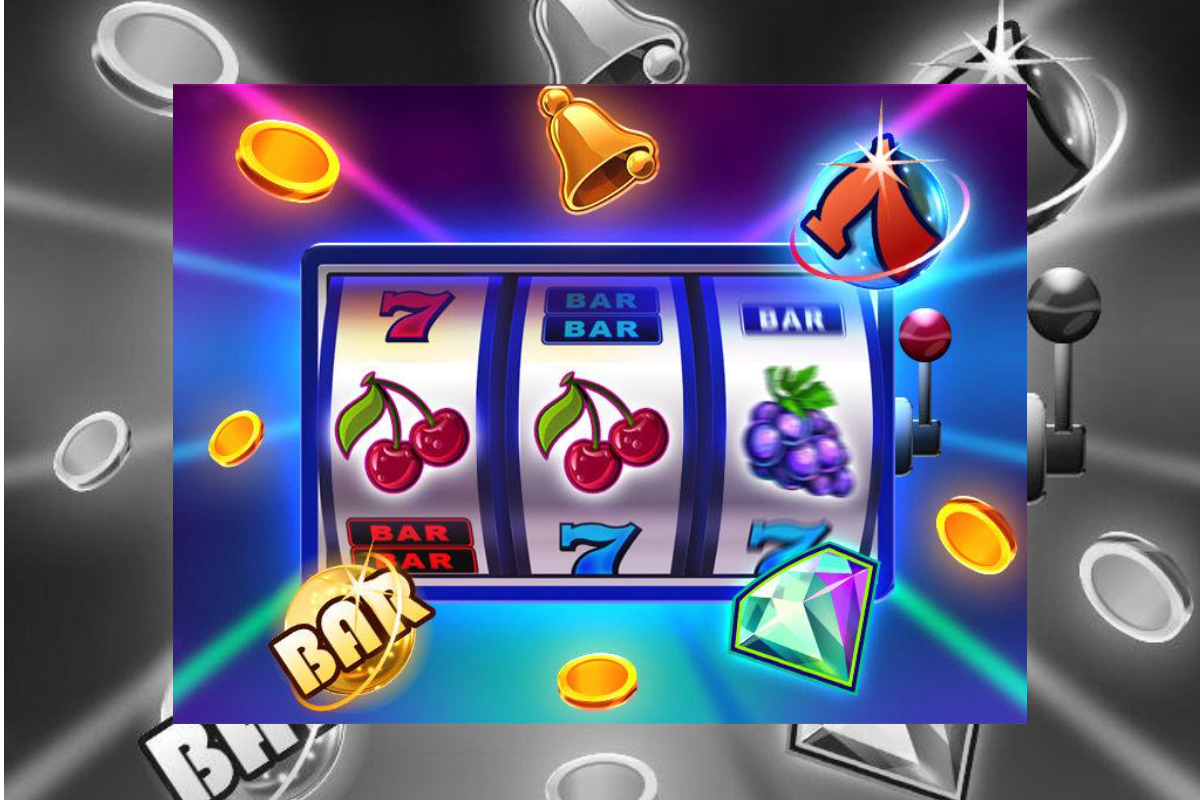 You can play all kinds of casino games, but if you're looking for big money, you want to play slots or in a poker tournament. If you're like most people, you're not going to have the experience to win a big poker tournament, which leaves slots, and anyone can play slots. That said, there are certain strategies you want to implement in order to increase your chances of winning.
While you can find information about playing slots online, if you just want the basics to help increase your chances of winning, then this is likely to be the best slot guide and strategies you're going to find. It's simple, to the point, and effective.
Payout Percentage
The higher the cost to play a slot, the higher the payout percentage will be. In other words, if you play dollar slots, you're going to have a higher payout percentage. This is obviously going to be better odds. The only reason most people don't play these is because they want reduced risk. Most people will play the quarter, nickel, or penny slots. This does lead to more hours of entertainment, which can be fun, but it's not going to be the best long-term approach if you're looking to win. You must decide if you want a better chance of winning or more hours of entertainment.
Progressive Jackpots
Some slot players don't follow the best slots strategies. And those who don't follow the best slots strategies don't know that you must bet enough to qualify for a progressive jackpot if you're playing a reel slot. A lot of the time, you must bet the maximum to qualify. This is very important information because it would be disheartening to think you hit the progressive jackpot for hundreds of thousands of dollars and then realize you don't qualify because you didn't bet enough.
For video slots, you will usually find tiered progressive jackpots. In most cases, there will be 2-12 progressive levels. These tiers will often be: Mini, Minor, Major, and Grand. If not, they might be Bronze, Silver, Gold, and Platinum. With video slots, all players are usually eligible to win a progressive jackpot, but you might not win as much because of the tiered system.
Bankroll Management
You usually want to go in with somewhere between 200-300 bets. If you're on the conservative side, make it 200 bets. If you're more of a risk-taker, you can stretch it to 300 bets. You should be able to play for at least a few hours if you're within this range.
Myths
If you happen to be with a friend who is playing slots at an online casino and the machine just misses a progressive jackpot, this doesn't mean the machine is about to hit the progressive jackpot. Also, if a slot machine is running cold, that doesn't mean it will stay cold. And, finally, starting out slow to prime the machine does absolutely nothing. In all three cases, the slot machines are completely random. There are no patterns. Therefore, just sit down at your favorite one and fire away.
Oddspedia's Super Domain Casino.Online Launched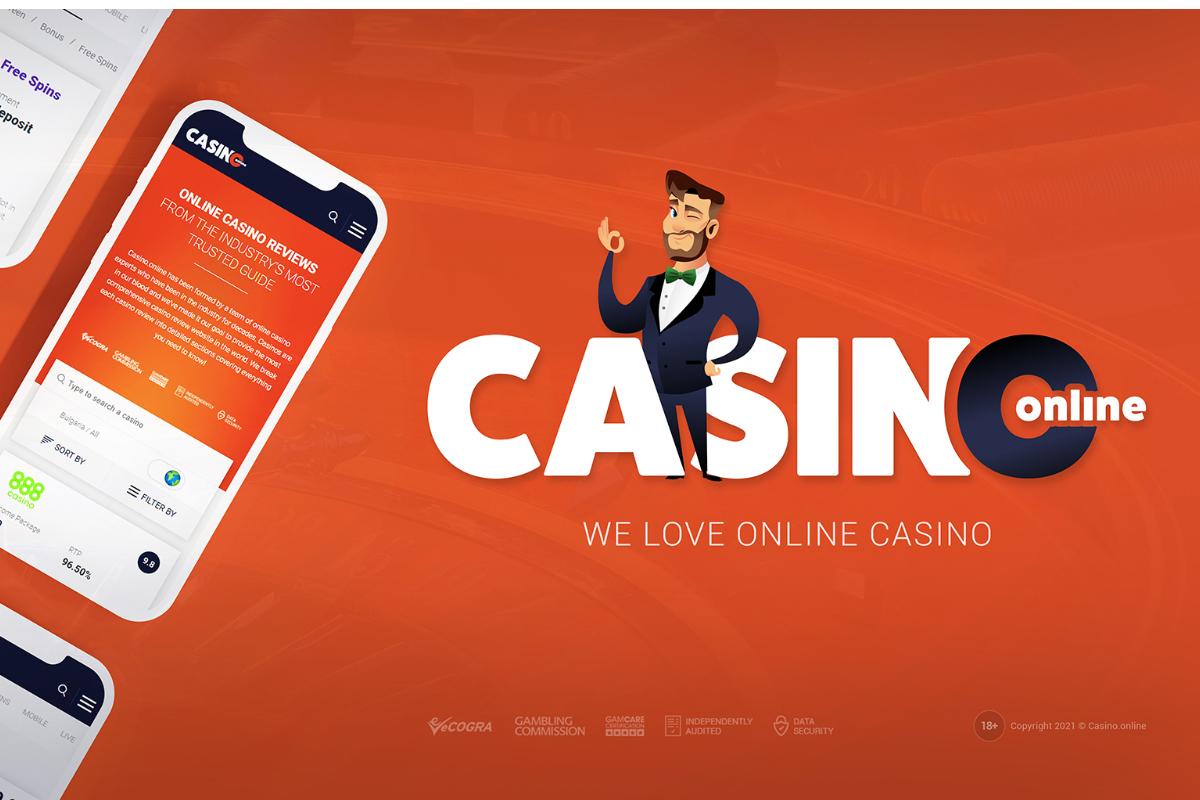 While most gamblers may not have ever heard of it before, Casino.online is one of the most coveted – and thus most expensive – casino domains out there, fetching a six digit asking price which ensures that only the most dedicated affiliate will be able to acquire it. Last year, Oddspedia managed to achieve exactly that, making history by purchasing the domain for an astounding $201,250 – a sum almost unheard of in the online affiliate business for a single domain purchase.
Ever since the acquisition, Oddspedia have been working hard to develop the domain into the ultimate casino site, giving players throughout Europe – and beyond – the chance to safely familiarize themselves with the online casino market. Casino.online currently features hundreds of pages dedicated to the top casinos in the UK and beyond, alongside more general guides based on games, payment methods, services and anything else the average gambler needs to know before entering the gambling world. The site is currently accessible in English, German and Russian (with the displayed casinos changing depending on language and region to only show each player the most relevant ones to them), and more languages are planned for the near future, alongside features such as a Casino Academy to gradually introduce new players into the subject matter.
Oddspedia's co-founder Jan Möller believes that the investment was more than worth it, claiming "While new and emerging technology is very important for reaching new players, what truly matters is keeping them invested – and that's where the sense of community comes in. A big all-in-one online casino domain, such as Casino.online, is the perfect way to keep gamblers engaged and returning for up-to-date information and advice, which is ultimately beneficial to them, us and our affiliate partners. Everybody wins from the existence of a high-quality casino site like Casino.online."
Jan added that Oddspedia already proudly hosts millions of active monthly users across their projects, and the idea behind purchasing an expensive domain like Casino.online was to double the monthly casino-related traffic within one year. A hefty goal to be sure, but the quality of the site, as well as the impressive roadmap ahead, are more than reason enough to believe it's well within reach.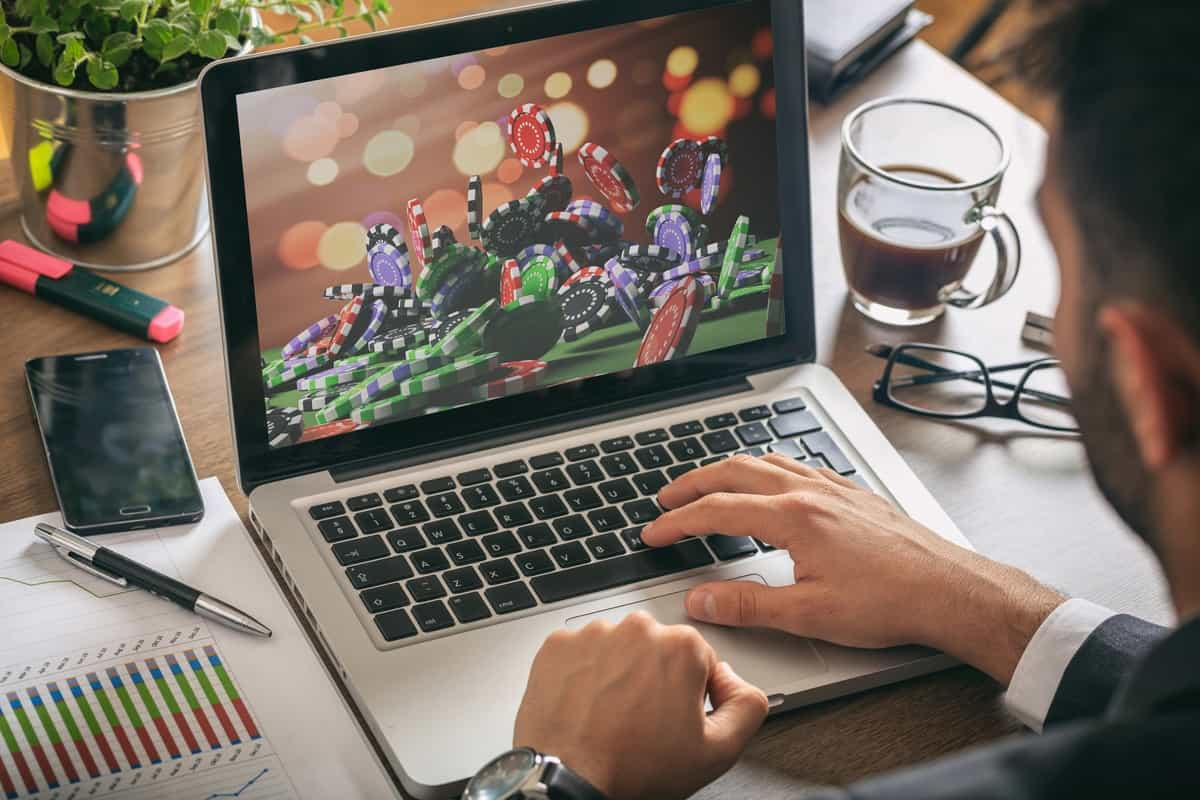 The online gaming industry is now the biggest entertainment industry in the world. It has even eclipsed movie and music sales during the pandemic. The gaming industry keeps growing year after year. It has a huge presence in the United States, but the gaming phenomenon is even bigger abroad. A quarter of all internet users are gamers, and they are not just kids anymore.
Online Gaming Convenience
Online gaming gives you an opportunity to enjoy your favorite game from anywhere, at any time. All you need is internet access, and you can enjoy the experience in the comfort of your own home.
You don't have to spend money to buy games and play the same one again and again. You have the freedom to pick from thousands of free games available on the internet. Also, the games are easy to understand so even beginners at gaming can manage to play them.
Even while sitting alone for hours, gamers aren't necessarily isolated. With the rise of social media, gamers have perfected the art of building communities in and around video games.
Growth of Gaming During Pandemic
Gaming has skyrocketed during the pandemic, reaching people who'd play every now and then, or even those who had previously snubbed it entirely. And at a time in which many industries are in dire straits, sales in gaming are booming.
The explosive growth of gaming during the pandemic has shown that many have found a new outlet for much-need connection in isolation. Gamers don't just compete with strangers on the internet, but forge genuine, enduring friendships.
The Future of Gaming
Although still a relatively new segment of the industry, mobile gaming has developed at an astonishing rate. Part of mobile's breakneck growth can be attributed to an innovative and seamless user experience which relies on engaging features such as in-app purchases and loyalty rewards. With the 5G era quickly descending upon us, these pocket-sized game consoles could transform online gaming, and make the industry even more exciting.
Conclusion
In conclusion, online gaming has changed the face of gaming entirely. Players can now find communities and friends that share their gaming tastes. Online gaming has also been able to introduce a highly competitive gaming scene for top players from all around the world to compete. All in all, online gaming has created an expansive world for not only games but also for players.