iGB Live! networking schedule revealed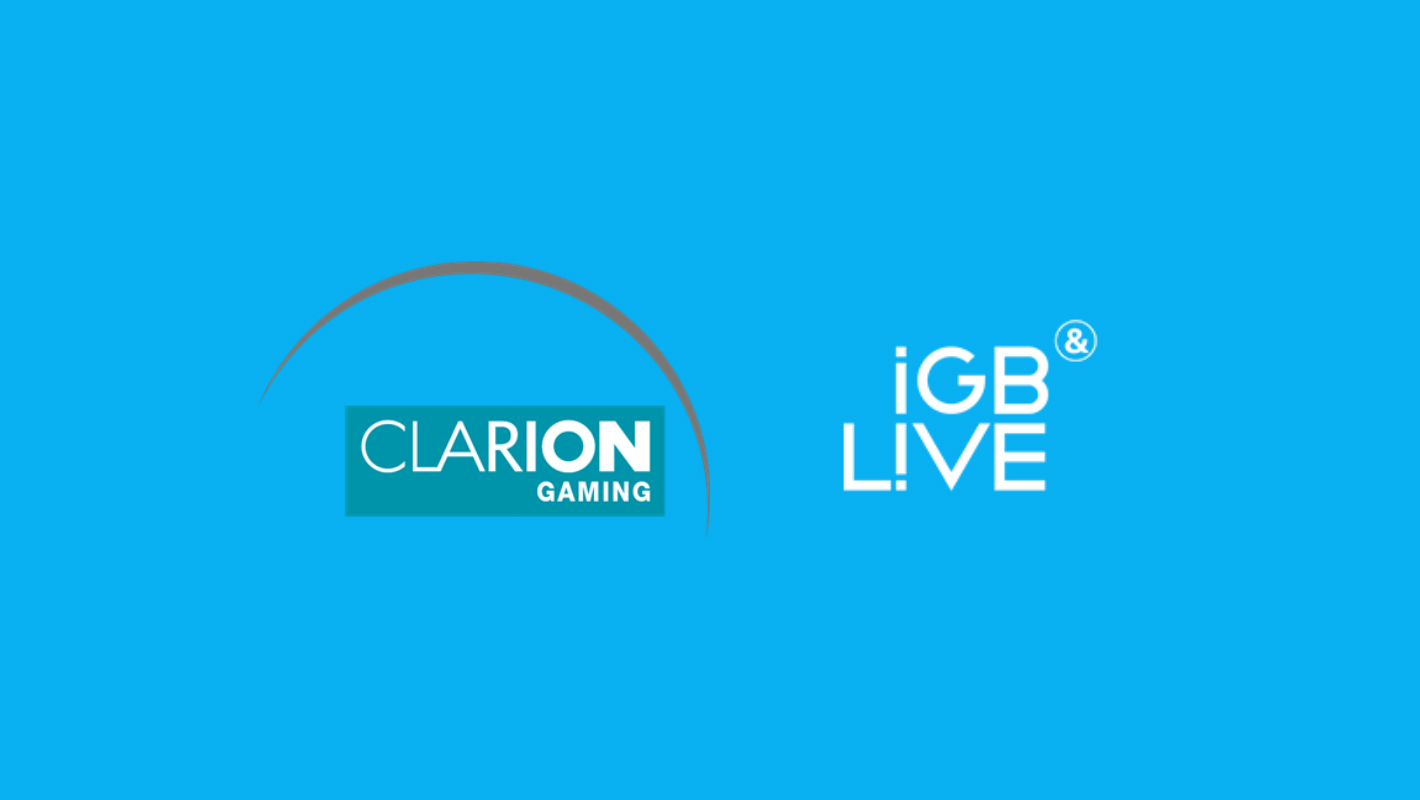 2nd May, 2018 (London) – The networking schedule for the inaugural iGB Live!, held between 17th – 20th July at the Amsterdam RAI, has been announced.
Delegates are set to take part in a wide range of events hosted across the city as they catch up with old friends and meet new ones.
Among the highlights are a return to the newly-refurbished Majestic and Euro Pub for the closing night party, as well as a bingo-specific drinks event sponsored by WhichBingo.
Portfolio Director at Clarion Gaming Shona ODonnell said: "There are few better places to be than Amsterdam in the summer, and we've laid on a host of networking events that will give delegates an opportunity to enjoy the city, as well as relax alongside the industry's sharpest minds. We look forward to welcoming everyone in July."
The official programme is as follows:
Welcome drinks, sponsored by WPN Affiliates (Tuesday, 17th July 2018, 16:00 – 18:00): To kick things off, there will be welcome drinks at the famous Strandzuid.
Opening night networking party, 21:00 – late, venue TBC  
Bingo networking drinks sponsored by WhichBingo (Wednesday, 18th July 2018, 17:30 – 20:00):  Join us at The Jetty at the Strandzuid for this year's bingo networking drinks, a dedicated networking event specific to the bingo sector. The venue is located on the canal and even has its very own sandy beach.
Official networking party (Wednesday, 18th July 2018, 21:00 – late): venue TBC
Closing night networking party (Thursday 19th July 2018, 21:00 – 02:00):  This year we will be returning to Majestic and Euro Pub, offering both indoor and outdoor spaces at the famous Dam Square.
Friday unwind session sponsored by Intertops (Friday 20th July 2018, 13:00 – 16:00): Finally, the traditional unwind session, sponsored by Intertops, to catch up with industry friends and partners.
About Clarion Gaming:
Clarion occupies a unique position in gaming, providing the full range of services to the global industry, including exhibitions, conferences, and technical training as well digital and print information. Clarion's gaming brands are delivered globally and attract more than 50,000 customers annually in locations spanning every continent. ICE Totally Gaming is the world's largest gaming technology exhibition.
In 2017 the audited attendance of 30,213 – a record for the event – was drawn from 151 jurisdictions and sovereign states. Clarion also organise the world-renowned iGaming events GiGse (San Francisco) and iGB Live! (Amsterdam), as well as the established World Regulatory Briefings and Gaming Congresses in Brazil and Japan.
Delivering multi-level training for gaming professionals since 2007, the Totally Gaming Academy has firmly positioned itself as the leader in gaming training across online and land based platforms and now offers training in casino management, online gaming, sports betting and anti-money laundering. TotallyGaming.com is the online community for the industry and iGaming Business is the dominant print publication in the sector.
Esports Entertainment Group Signs Super Affiliate SickOdds.com, One of the World's Fastest Growing Esports Betting Comparison Sites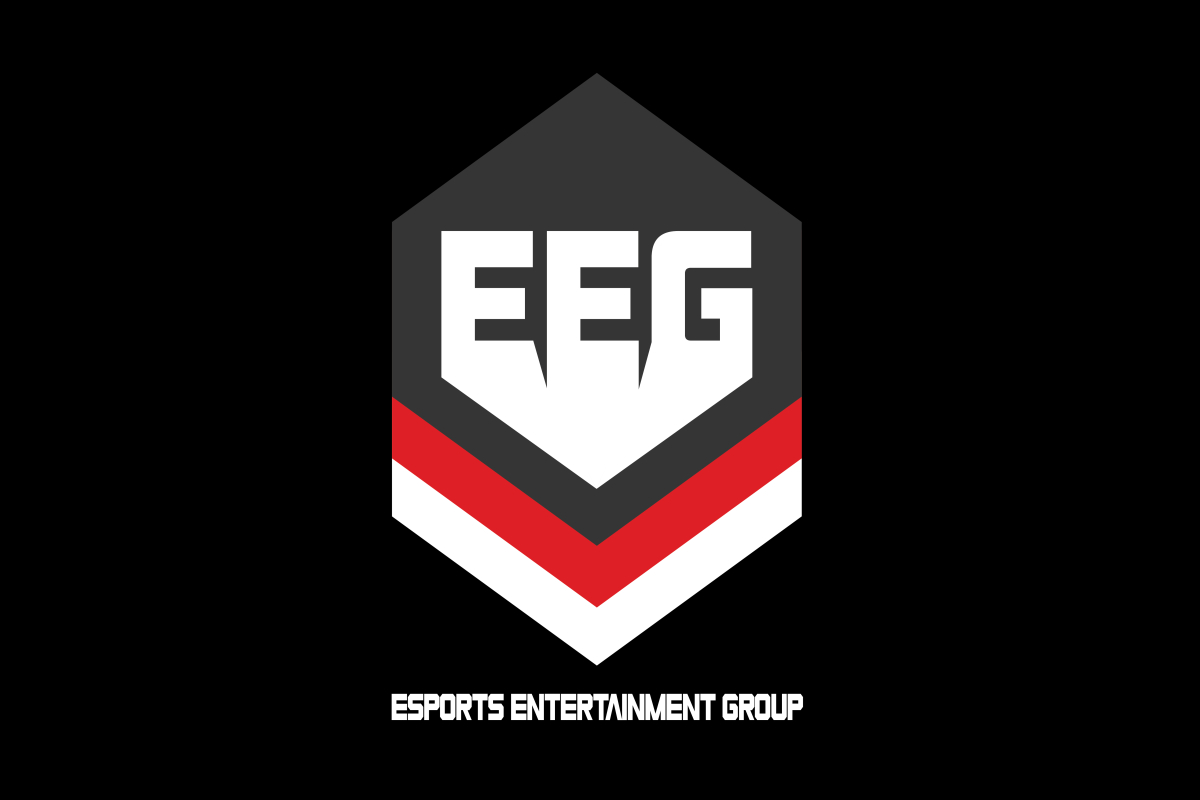 Esports Entertainment Group, Inc. (GMBL:OTCQB) (or the "Company"), a licensed online gambling company with a specific focus on esports wagering and 18+ gaming, is pleased to announce the signing of an Affiliate Marketing Agreement with SickOdds.com, one of the world's fastest growing esports betting comparison sites.  VIE.gg, the world's first and most transparent esports betting exchange, will serve as the only bet exchange on www.SickOdds.com.
SICKODDS GENERATES THOUSANDS OF ESPORTS FAN REFERRALS PER MONTH FOR PARTNERS
SickOdds.com, founded in 2017 by esports and digital marketing experts Tom Wade and Nick Pateman, has quickly become one of the fastest growing esports betting comparison sites globally. The site covers dozens of esports titles in-depth, as well as, offering reviews of all the top esports betting providers. Thousands of esports fans are referred to betting partners listed on the site every month.
In May 2018 SickOdds.com signed a strategic partnership with London-based iGaming firm Seven Star Digital to accelerate growth in the burgeoning esports market. Seven Star Digital was the introducing party that connected Esports Entertainment Group and SickOdds.com.
Tom Wade, Co-Founder of SickOdds.com stated, "We're excited to collaborate with Esports Entertainment Group's innovative betting exchange VIE.gg. Their range of esports titles and Tier 1 & 2 match coverage, along with unique coverage of Pool betting, makes Vie.gg a very exciting prospect in the esports betting scene."
Grant Johnson, CEO of Esports Entertainment Group stated, "This partnership with Sick Odds is another significant milestone for Esports Entertainment Group in terms of both business development and third party validation of our place within the esports industry. We look forward to a long and prosperous relationship with them for many years to come."
VIE.GG
vie.gg offers bet exchange style wagering on esports events in a licensed, regulated and secured platform to the global esports audience, excluding jurisdictions that prohibit online gambling. vie.gg features wagering on the following esports games:
Counter-Strike: Global Offensive (CSGO)
League of Legends
Dota 2
Call of Duty
Overwatch
PUBG
Hearthstone
StarCraft II
About Esports Entertainment Group:
Esports Entertainment Group, Inc. is a licensed online gambling company with a specific focus on esports wagering and 18+ gaming. Esports Entertainment offers bet exchange style wagering on esports events in a licensed, regulated and secure platform to the global esports audience at vie.gg.  In addition, Esports Entertainment intends to offer users from around the world the ability to participate in multi-player mobile and PC video game tournaments for cash prizes. Esports Entertainment is led by a team of industry professionals and technical experts from the online gambling and the video game industries, and esports. The Company holds licenses to conduct online gambling and 18+ gaming on a global basis in Curacao, Kingdom of the Netherlands and the Kahnawake Gaming Commission in Canada. The Company maintains offices in Antigua, Curacao and Warsaw, Poland. Esports Entertainment common stock is listed on the OTCQB under the symbol GMBL.  For more information visit www.esportsentertainmentgroup.com
How the Rise of In-App Purchases is Influencing the Mobile Gaming Industry?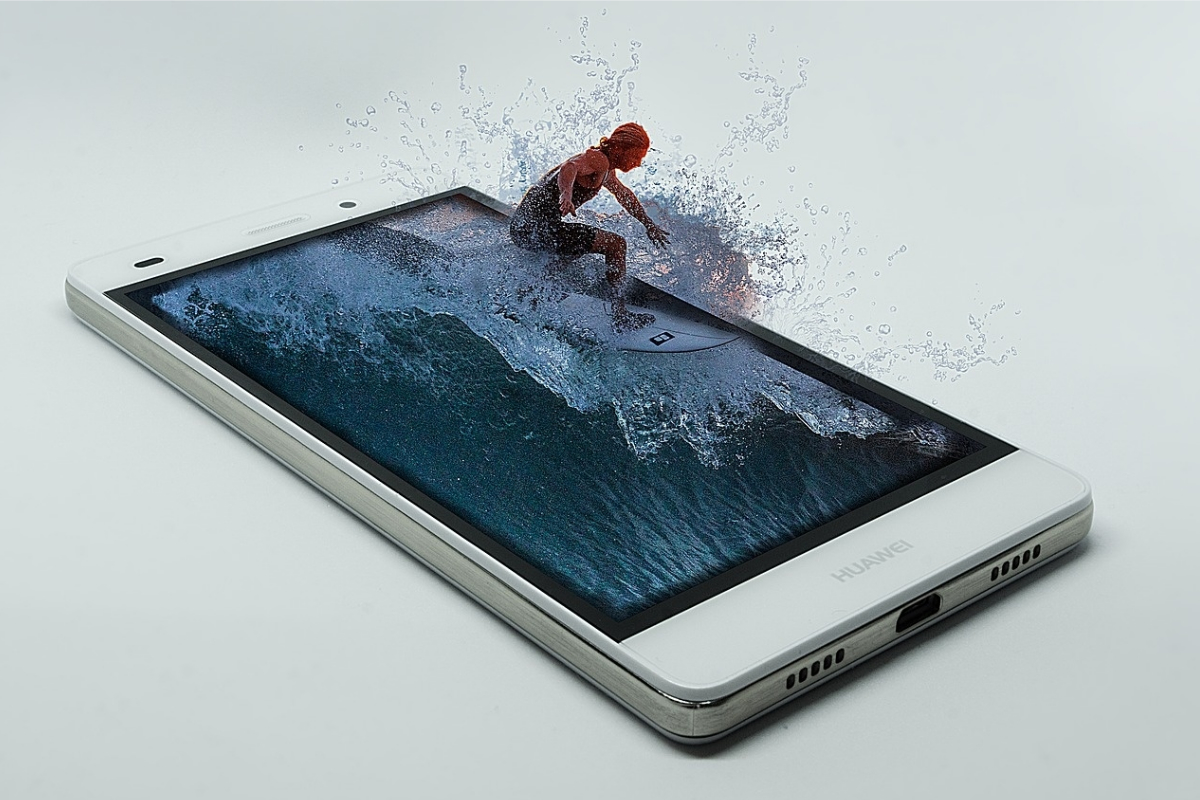 The gaming industry captured the minds of users during 2000s, and now it generates large profits – almost $138 billion in 2018. Developers and operators must be happy about the industry showing growth in revenue of 13.3% compared to 2017.
Following the trend, the mobile gaming market is performing even better. The 25.5% growth means that this sector generates more than a half of a total income (51%). Console and PC segments are nearly equal, having 25% and 24% respectively. There are a number of reasons for mobile games blooming, including in-app purchases.
The freemium spirit
In general, in-app purchases stand for the ability of mobile applications to sell products or services, either virtual or real. Developers invented different approaches to integrating them using various types of apps, features, and interfaces. For instance, there are branded catalogs which sell goods through applications. But in-app purchases are way more typical for free-to-play games.
There is a freemium model of games. Combining features of both free and premium projects, these are completely free downloadable applications with integrated purchases. Owing to this approach, developers earn money with smaller deals inside the app instead of one-time payments. Some of the freemium apps offer simple ads disablement, while others provide unique in-game content. Gambling apps also follow this trend – they offer additional features for money, as well as provide different bonuses for such purchases listed on CasinoBonusCheck.com.
Evolution of mobile games
Now, let's focus on the influence of freemium games growing in popularity. Experts from Scientific Revenue claim that developers move towards commercial sophistication. This trend is typical for projects that rely on micropayments.
To understand how freemium models affect mobile gaming, remember that they change the focus, moving sales from websites or online retailers like Amazon to games themselves. This way, developers can control the process, providing various offers with flexible prices, sales, and promotions.
Here are some of the current trends of the gaming industry:
Multiple points of sale. While premium games are sold on app markets, freemium products can use coins stores, popups with offers, and ubiquitous ads.
Various in-game offers. There may be unique daily or weekly sales, additional content, in-game currency, and so on.
Annuities. These are unique offers, valid during a certain period.
Live Operations. Thanks to in-app purchases, developers can focus on adding new stuff even after the game was launched. They include downloadable content and special promotions dedicated to specific events or major updates.
As small payments are really flexible, developers can easily modify them, trying to reach the maximum engagement. Analysts evaluate the efficiency of in-game content sales and decide whether it's better to add advertisements or focus on unique offers.
Consequences of the freemium rise
So far as it's clearer how in-app purchases set trends, we can think about positive and negative consequences. Note that there is no agreement among experts regarding this.
The good side
Ideal freemium games sell cosmetic changes only. Another approach features different types of content but includes an option to unlock them without paying real money. For example, Temple Run offers various enhancements which are available without extra expenses.
Decent freemium projects should focus on improving players' experience by introducing new content. This is more typical for PC and console games where users can buy new visual styles for characters, unlock extra items and locations.
Free-to-download projects attract way more users who realize that they can easily dive into the game. Also, game providers can focus on improving the single product by implementing Live Operations rather than designing numerous sequels.
The bad side
The modern world is strongly focused on money. That's why the majority of freemium games turn into pay-to-win or pay-to-play projects:
Pay-to-win. Players can buy in-game stuff to become more powerful and beat opponents.
Pay-to-play. Players can evade time limits and prolong the game process with in-app purchases.
In pursuit of revenue, developers focus less on improving the game itself. Many freemium projects create nothing new, simply offering benefits for premium players. This leads to users realizing they can simply pay and win instead of improving skills or building strategies, which kills the thrill of gaming.
The majority of mobile projects push pay-to-play or pay-to-win styles because it's profitable now: Clash of Clans or Fruit Pop, just to name a few. It's much worse for the industry when well-thought series like Dungeon Hunter follow such trends.
Future of in-app purchases
Freemium model works well for game developers as it allows expanding the audience thanks to free downloads and earning more money thanks to engagement strategies. Gamers are free to try different products and decide whether they deserve further investments.
It seems clear that mobile games will expand, generating more revenues compared to PC and console sectors. In-app purchases will definitely grow in popularity as well. Probably, companies will find new ways of implementing this feature, somehow different from pay-to-win and pay-to-play options. Eventually, it all depends on end users as they create the demand.
Raketech strengthens its position within consumer finance through new acquisition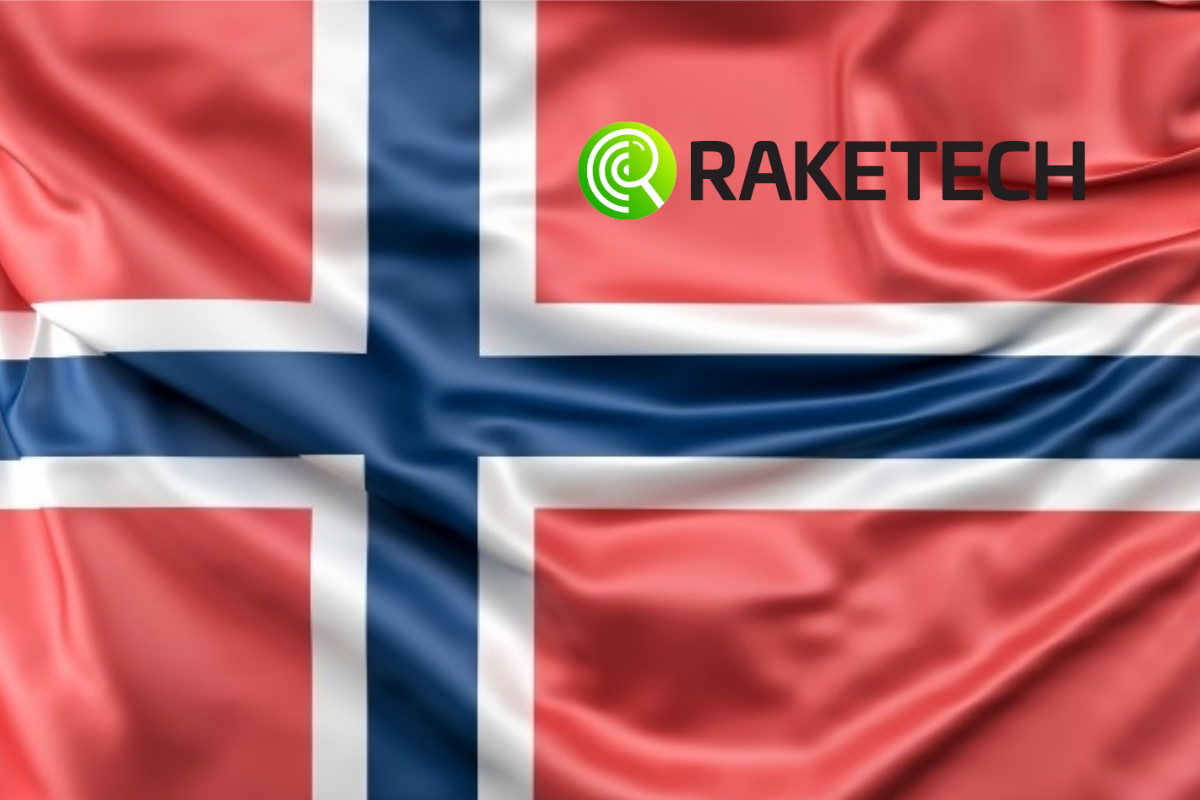 Raketech, a leading online affiliate and content marketing company, acquires a number of Norwegian affiliate assets within consumer finance, including the flagship product Norskkreditt.no. Through the acquisition, Raketech strengthens its position within the finance vertical.
Michael Holmberg, CEO of Raketech, comments: "The acquired assets are in line with our acquisition strategy, where we buy high-quality products that we can continue to optimise. This is a strategic acquisition that strengthens our position within financial services, which is a very interesting vertical for us to continue growing in. We see clear synergies between our current finance products for the Swedish market and these new Norwegian assets, both in terms of traffic quality and partner relationships."
The purchase price amounts to EUR 0.5 million. In 2017, the revenue for the acquired assets amounted to approx. EUR 0.2 million.
For more information, please contact: press@raketech.com.
About Raketech Group:
Raketech is a leading online affiliate and content marketing company, with expertise in delivering SEO, online guides, communities and social media products in primarily the Nordic region and the UK. Through some 20 flagship brands, Raketech guides sports and gaming enthusiasts to the best possible services, while also delivering high-quality traffic and leads to its partners. Raketech grows both organically and via acquisitions and operates its business in accordance with a clear framework for responsible affiliate marketing services. The company's shares are listed in Nasdaq First North Premier with ticker RAKE. Erik Penser is the company's Certified Adviser. For more information, visit www.raketech.com.