Exclusive Interview with Shona ODonnell of iGaming Business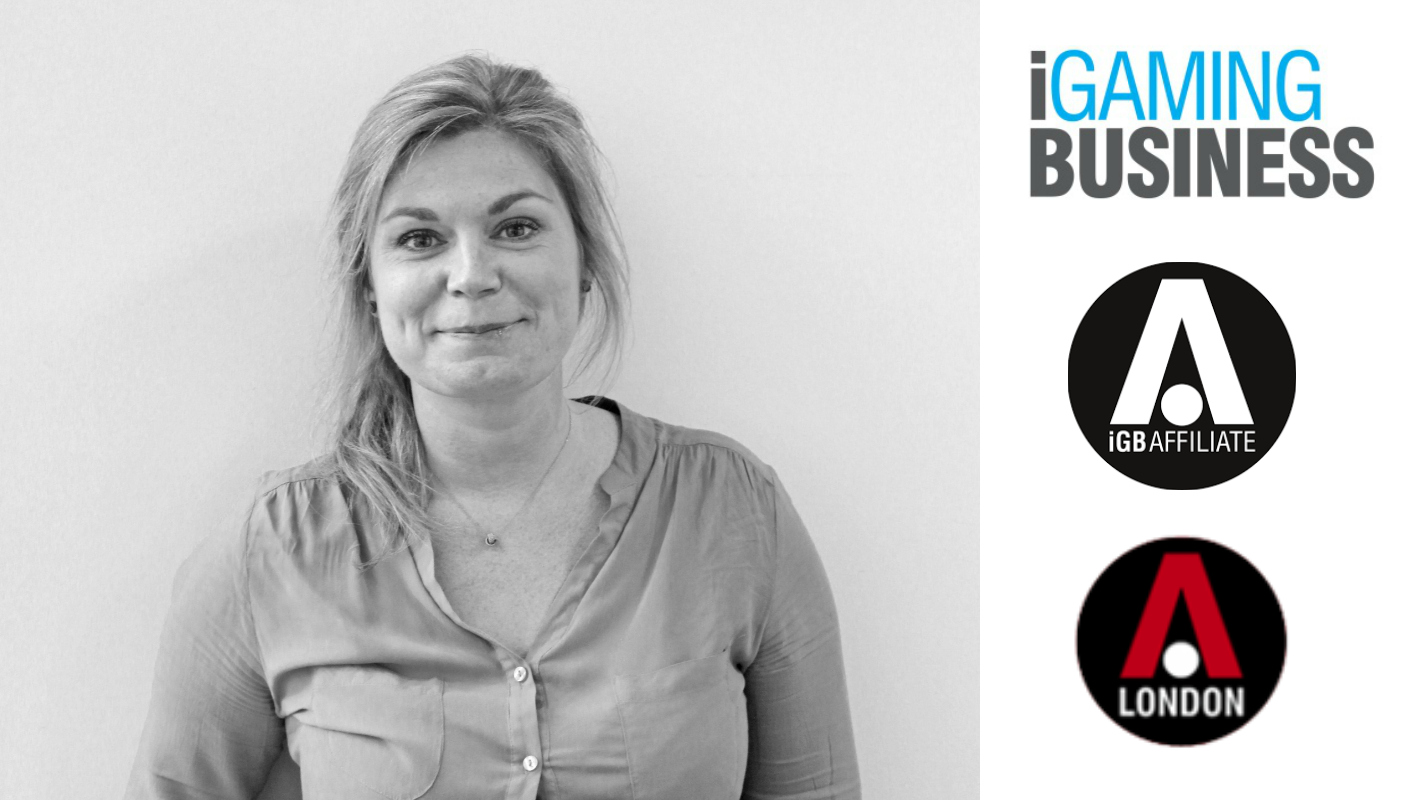 With under just two weeks until the London Affiliate Conference 2017 starts in the new venue at ExCel London, we had the pleasure of interviewing Shona ODonnell (iGaming Business) and talk about the most anticipated event in the affiliate calendar!
GAV: First of all thanks for taking the time for the interview Shona, we know how busy you are! Please be so kind and introduce yourself! It's quite possible that there is 1% of our readers who don't know your background 😉
Shona: My role is Head of Operations for iGaming Business, within this my responsibilities include marketing of all products, all of our events including LAC, developing new ideas and products and lots of other things. I've been here for almost 9 years and consider myself extremely lucky to work with such an amazing team in such a dynamic industry.
GAV: Give us a recap on last year, how did iGaming Business close 2016?
Shona: 2016 was an exciting year for us. Our acquisition by Clarion was completed at the start of the year and in May we moved into Clarion HQ. We saw all of our events grow year on year and we worked hard on improving the quality of the conference content and speakers at events. We also launched a new event just as we closed for the year with the Nordic Affiliate Conference. This is a smaller event that will focus purely on this key region.
GAV: LAC has come along way since 2007, how do you see it in let's say another ten years?
Shona: If current growth is any indication I would expect it to be bigger by another 50%. I would like to see us providing a world class delegate experience backed by really good data technology helping to make the customer journey seamless. Networking will be even more valuable as we look at creating events that help people connect faster and with more ease to the right people.
I would hope that whatever it looks like it we still deliver it with passion and continue to work with the industry to meet their needs.
GAV: Fill us in on the latest news/developments regarding LAC 2017!
Shona: We have outgrown Olympia and this year we make the journey to ExCEL and East London, our new home. Personally I am really excited about this. It's a world class venue and allows us the opportunity to grow, it means we are located in the same space as ICE and allows delegates and exhibitors to stay in one hotel for the gaming week.
GAV: Could you give us an estimate on how many people do you expect at LAC 2017?
Shona: Our expectation is to look after around 5,000 delegates. At the moment we are up over 25% on affiliate registrations from this time last year.
GAV: What will be different than last year's conference?
Shona: The venue is a big change and we hope that it will be a permanent home for LAC for many, many years to come. While we are split over two floors it will feel very different to last year and much more inclusive.
We have had a full time conference producer working on the content and reaching out to speak to the affiliate community to find out what they really want to hear about. The tracks are more cohesive than before and we hope you will find real value in attending the sessions.
We have taken on board feedback about the networking events and this year they are all in walking distance to the official hotel, only 5 or 9 minutes. And they are in bars that allow us to control the volume so people can network effectively in selected quiet zones. Both are exclusively open for LAC delegates so please do come and join us.
GAV: Do you have anything special planned for LAC 2017?
Shona: We know lots of our clients are bringing celebrities, so there will be lots of opportunities for selfies with them. We have created a special LAC Snapchat filter, so make sure you use that on your selfies!
I am really, really looking forward to the awards. These are taking place on the final night of the event allowing everyone to relax and enjoy the night without the thought of having to get up and man their stand or attend lots of meetings the following day. Our theme is 1001 Nights, so expect an exotic night filled with surprises. There is lots of entertainment, including an amazing band and very cool DJ's. We still have some VIP tables left and this year they the package has drinks and food included.
Keep an eye out on our Facebook page as we will be doing a few interviews via Facebook live!
GAV: What can affiliates expect from attending LAC 2017?
Shona: Not only the biggest, but also the best event in the affiliate industry! They will be able to meet with existing business partners, met new ones and create value partnerships. There are opportunities to attend the conference sessions and gain new, practical skills and insight that will have a real impact on their business. On top of this they will get to meet with friends, make news one and of course find time for some fun.
GAV: Do you expect the London Conference to be the largest to date?
Shona: Absolutely!
GAV: Shona, we wish you a Happy New Year, and all the best for LAC 2017 and the Nordic Affiliate Conference!!!
Still not registered for the London Affiliate Conference 2017, no worries you can do it here?!
Last Chance to Join Zurich iGaming Affiliate Conference: Event About Online Gambling Operations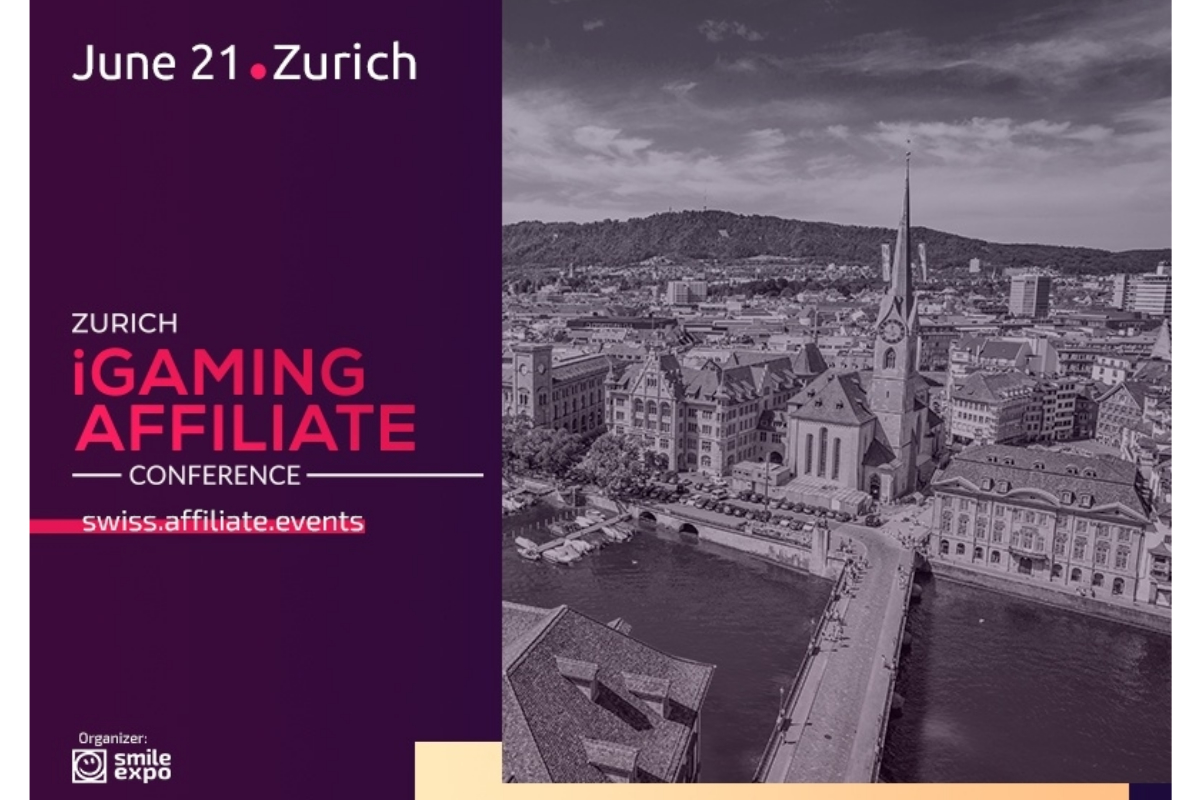 On June 21, an international event company – Smile-Expo – will hold Zurich iGaming Affiliate Conference. It is Switzerland's only event dedicated to online gambling operations and online project promotion using affiliate marketing.
The event will be a platform for sharing experience and establishing cooperation between online casinos and land-based gambling venues.
Conference speakers and participants
The specialized event will bring together representatives of the offline and online gambling industry. It will be attended by casino managers, betting providers, SEO specialists, lawyers, affiliates, and digital agencies from the USA, France, Germany, Greece, Liechtenstein, Luxemburg, and other European countries. They will introduce their companies holding leading iGaming market positions. They include: ORYX Gaming, PartnerMatrix, Endorphina, Red Tiger, Lucky Labz, Rombet, Federbet, Global Bet, Buffalo Partners, Astrea, Expozive, PLANZER LAW, etc.
Top industry experts will make relevant presentations on legal aspects of business operations, company performance optimization, and brand promotion.
Francesco Baranca: general secretary at Federbet. This Belgian non-commercial association combats fixed matches and supports betting companies and their customers.
Dan Iliovici: a specialist in business planning, management, and PR. He is former President of ONJN, the Romanian gambling authority, and Vice President at Rombet.
Robert Toth: has more than 10 years of experience in the iGaming sector. Currently, he is Key Account Manager at Global Bet, the largest independent provider of virtual sports.
Reuben Portanier: a professional with executive management experience in gambling, consultancy, technology, and finances. Director of Business Development at GTG Advocates and Founding Partner at Afilexion Alliance. These companies provide legal and consulting services. The speaker is also Co-Founder and Director at Caledo.
Joe Ewens: journalist and author of many materials dedicated to gambling. Now, he is a managing editor at GamblingCompliance, a provider of an independent legal, regulatory and business analytics in the global iGaming sector.
The conference will be followed by the Talks&Drinks party. Participants will be able to discuss critical issues as well as find new business partners and investors to implement future projects.
Location and organizer
The conference will take place at Sheraton Zurich Hotel. The registration of participants will start at 9:30 a.m.
The event is organized by Smile-Expo, a company that has been conducting international specialized В2В and В2С events for 13 years.
Hurry up to buy a ticket at the 20% discount! You should just use a promo code: PR20. Register to the conference right away.
Event details are available on the official website of Zurich iGaming Affiliate Conference.
Celebrating the International Workers' Day: 30% Discount on Zurich iGaming Affiliate Conference Tickets!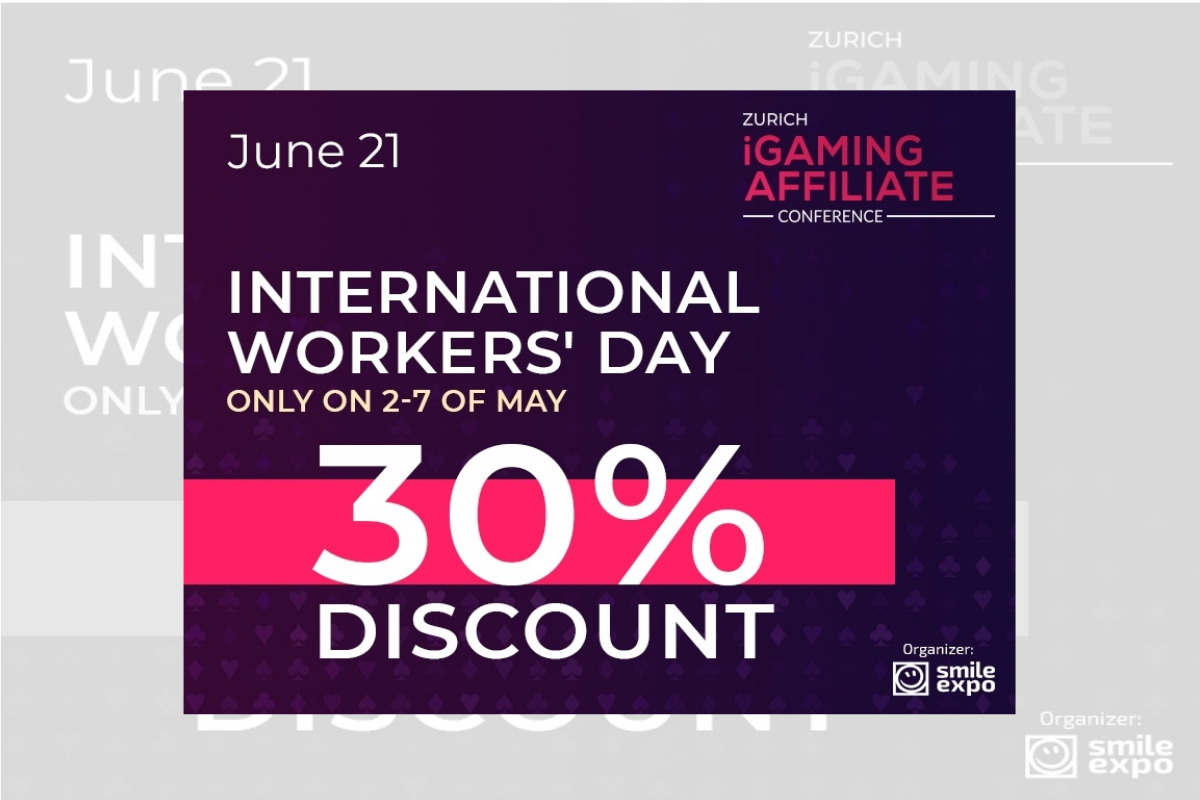 The organizer of the Zurich iGaming Affiliate Conference offers 30% discount on the tickets to the event about affiliate marketing in the online casinos industry.
Only on May 2-7:
Price with the discount: 210 EUR.
Common price: 300 EUR.
Zurich iGaming Affiliate Conference is the event about the affiliate programs in the gambling and betting industry which will take place on June 21 in Switzerland.
The conference will gather online casinos operators, marketers and affiliate experts, as well as legal specialists and industry regulators. Invited speakers will discuss gambling laws, strategies to attract online players, and casinos' experiences in different markets.
Don't miss the lucrative offer and learn more about the marketing in the gambling business at the event!
Get a discount >>>
Endorphina's CEO will be a speaker at Prague iGaming Affiliate Conference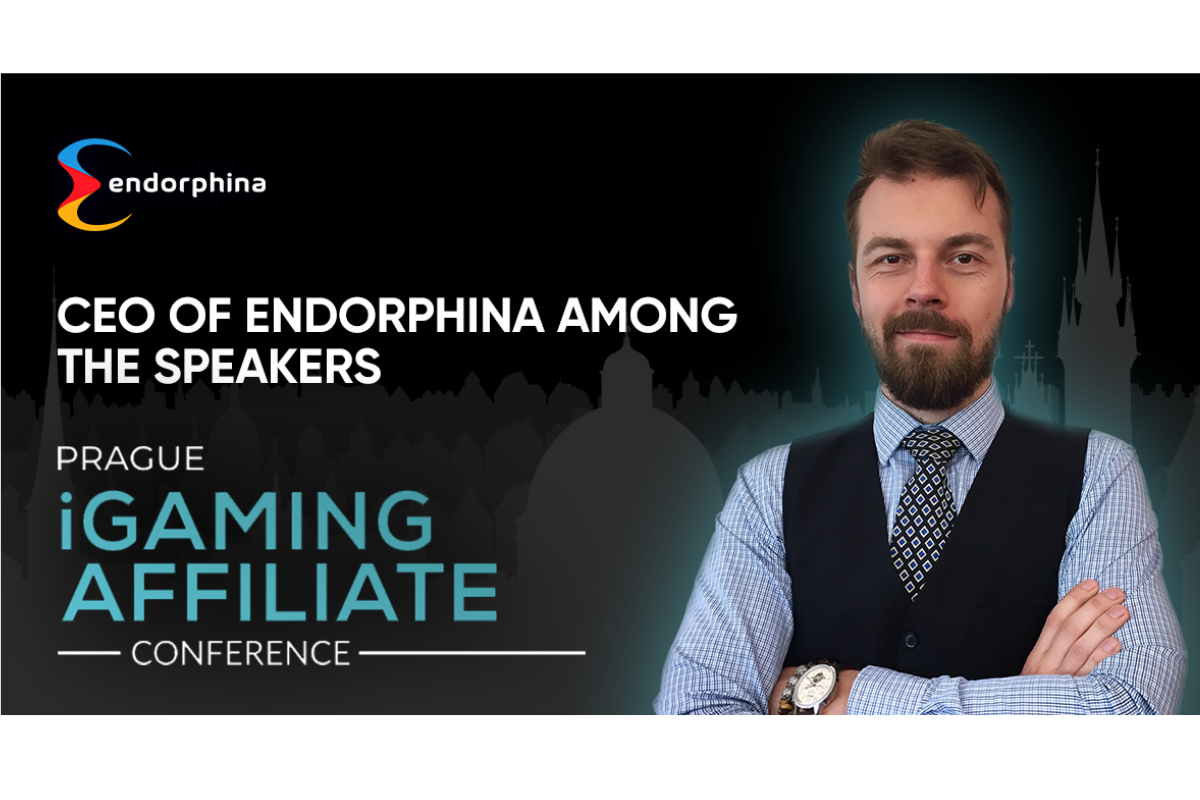 This week, the central European city of Prague will be hosting the iGaming Affiliate conference for the first time ever. Many interesting speakers from the gaming industry were invited to take part in this promising event and we're excited to hear how it unfolds.
The Prague iGaming Affiliate Conference has the potential to be a mad success in the igaming industry due to its sheer perfect location – right in the center of Europe. Many interesting topics will be discussed as participants and organizers take a deeper insight into the world of affiliates. In addition, there will be one particular speaker that should grab your attention.
The recently established CEO of Endorphina, Jan Urbanec, will be speaking about the hidden symbiosis between Affiliates and Providers, along with the possibilities of the cooperation.
Besides just the slot games, Endorphina is also known for their extraordinary and creative promotions that are tremendously appealing for visitors within igaming exhibitions. We believe that their CEO will have a lot to say about the general cooperation with affiliates and we would like to invite you all to participate in this lively first-ever event taking place in the city of Prague.
Learn more about the event: https://cz.affiliate.events/en
Learn more about Endorphina: https://endorphina.com