Exclusive Interview with Shona ODonnell of iGaming Business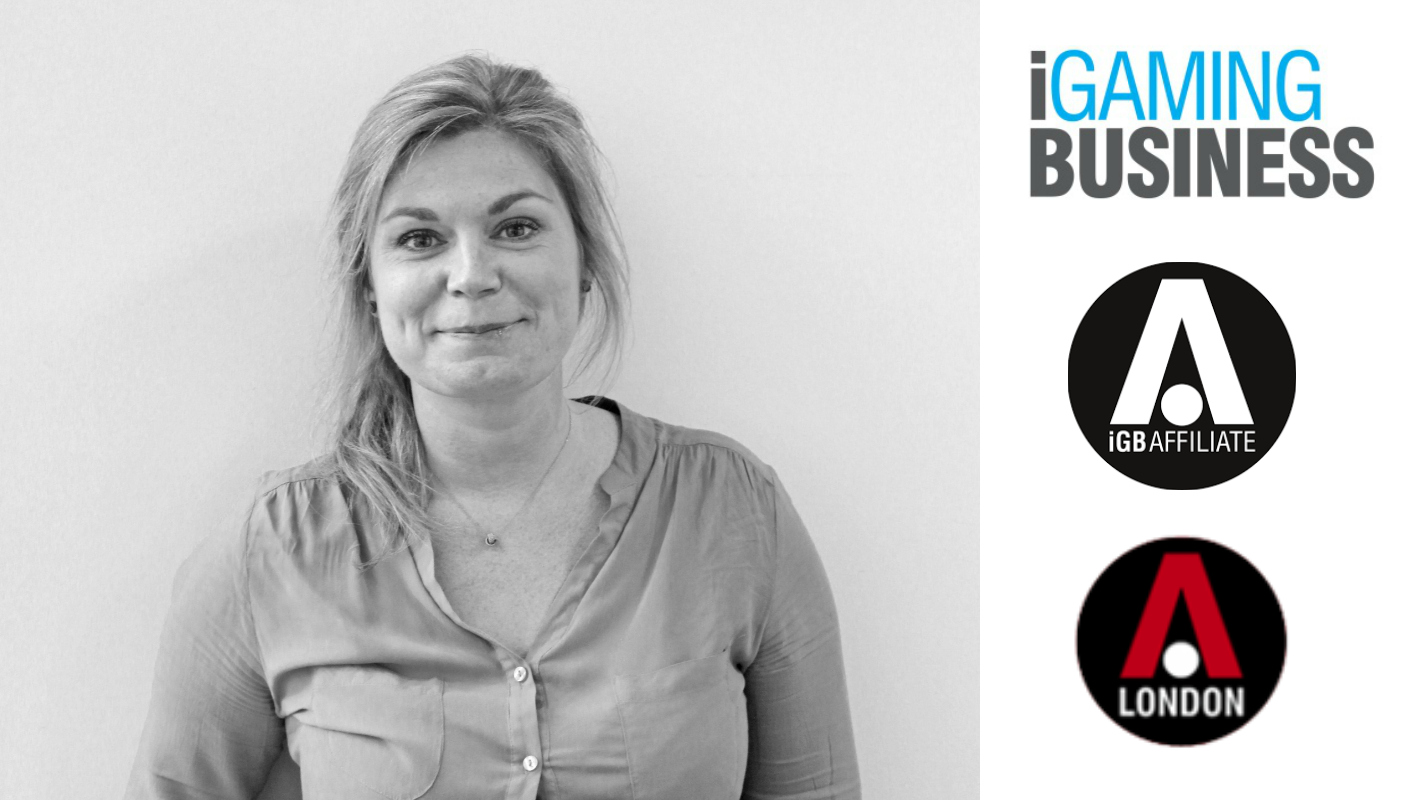 With under just two weeks until the London Affiliate Conference 2017 starts in the new venue at ExCel London, we had the pleasure of interviewing Shona ODonnell (iGaming Business) and talk about the most anticipated event in the affiliate calendar!
GAV: First of all thanks for taking the time for the interview Shona, we know how busy you are! Please be so kind and introduce yourself! It's quite possible that there is 1% of our readers who don't know your background 😉
Shona: My role is Head of Operations for iGaming Business, within this my responsibilities include marketing of all products, all of our events including LAC, developing new ideas and products and lots of other things. I've been here for almost 9 years and consider myself extremely lucky to work with such an amazing team in such a dynamic industry.
GAV: Give us a recap on last year, how did iGaming Business close 2016?
Shona: 2016 was an exciting year for us. Our acquisition by Clarion was completed at the start of the year and in May we moved into Clarion HQ. We saw all of our events grow year on year and we worked hard on improving the quality of the conference content and speakers at events. We also launched a new event just as we closed for the year with the Nordic Affiliate Conference. This is a smaller event that will focus purely on this key region.
GAV: LAC has come along way since 2007, how do you see it in let's say another ten years?
Shona: If current growth is any indication I would expect it to be bigger by another 50%. I would like to see us providing a world class delegate experience backed by really good data technology helping to make the customer journey seamless. Networking will be even more valuable as we look at creating events that help people connect faster and with more ease to the right people.
I would hope that whatever it looks like it we still deliver it with passion and continue to work with the industry to meet their needs.
GAV: Fill us in on the latest news/developments regarding LAC 2017!
Shona: We have outgrown Olympia and this year we make the journey to ExCEL and East London, our new home. Personally I am really excited about this. It's a world class venue and allows us the opportunity to grow, it means we are located in the same space as ICE and allows delegates and exhibitors to stay in one hotel for the gaming week.
GAV: Could you give us an estimate on how many people do you expect at LAC 2017?
Shona: Our expectation is to look after around 5,000 delegates. At the moment we are up over 25% on affiliate registrations from this time last year.
GAV: What will be different than last year's conference?
Shona: The venue is a big change and we hope that it will be a permanent home for LAC for many, many years to come. While we are split over two floors it will feel very different to last year and much more inclusive.
We have had a full time conference producer working on the content and reaching out to speak to the affiliate community to find out what they really want to hear about. The tracks are more cohesive than before and we hope you will find real value in attending the sessions.
We have taken on board feedback about the networking events and this year they are all in walking distance to the official hotel, only 5 or 9 minutes. And they are in bars that allow us to control the volume so people can network effectively in selected quiet zones. Both are exclusively open for LAC delegates so please do come and join us.
GAV: Do you have anything special planned for LAC 2017?
Shona: We know lots of our clients are bringing celebrities, so there will be lots of opportunities for selfies with them. We have created a special LAC Snapchat filter, so make sure you use that on your selfies!
I am really, really looking forward to the awards. These are taking place on the final night of the event allowing everyone to relax and enjoy the night without the thought of having to get up and man their stand or attend lots of meetings the following day. Our theme is 1001 Nights, so expect an exotic night filled with surprises. There is lots of entertainment, including an amazing band and very cool DJ's. We still have some VIP tables left and this year they the package has drinks and food included.
Keep an eye out on our Facebook page as we will be doing a few interviews via Facebook live!
GAV: What can affiliates expect from attending LAC 2017?
Shona: Not only the biggest, but also the best event in the affiliate industry! They will be able to meet with existing business partners, met new ones and create value partnerships. There are opportunities to attend the conference sessions and gain new, practical skills and insight that will have a real impact on their business. On top of this they will get to meet with friends, make news one and of course find time for some fun.
GAV: Do you expect the London Conference to be the largest to date?
Shona: Absolutely!
GAV: Shona, we wish you a Happy New Year, and all the best for LAC 2017 and the Nordic Affiliate Conference!!!
Still not registered for the London Affiliate Conference 2017, no worries you can do it here?!
The First Prague iGaming Affiliate Conference: Smile-Expo Will Gather Gambling Industry Experts in Czech Republic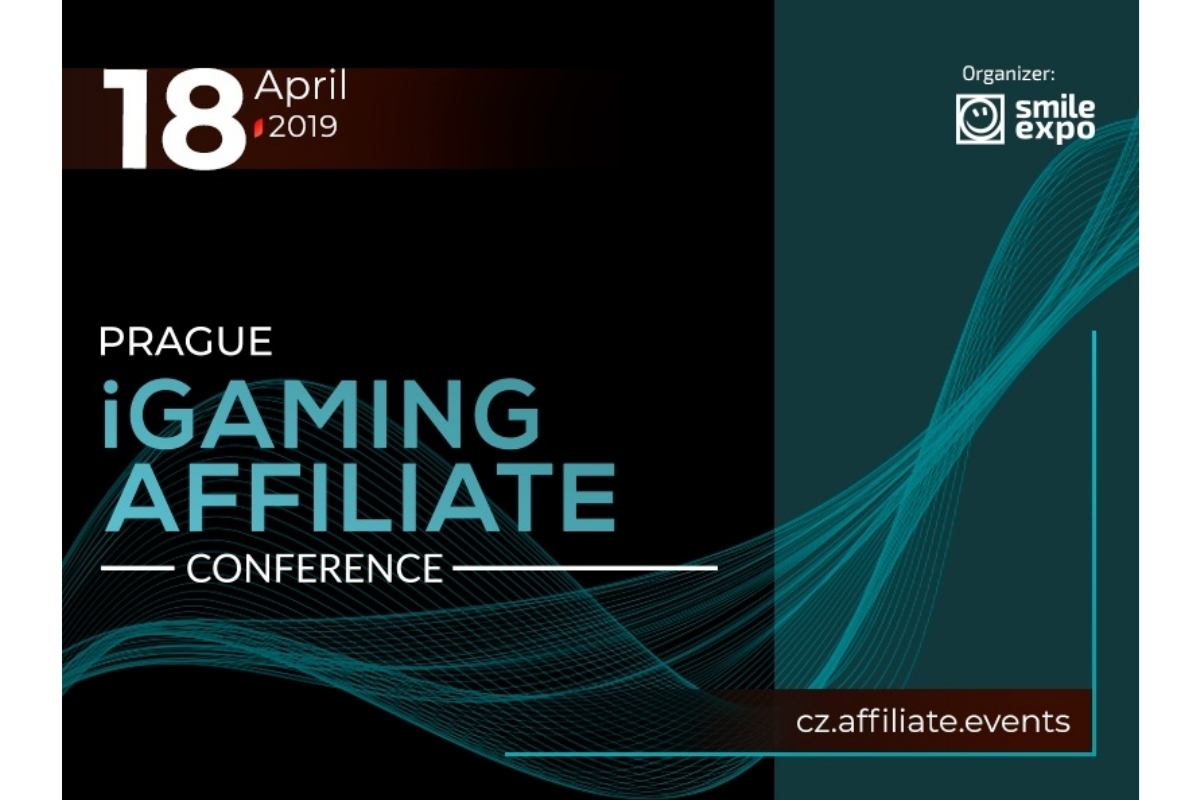 On April 18, the international company Smile-Expo will visit the Czech capital where it will conduct the first Prague iGaming Affiliate Conference – event about the affiliate advertising in the iGaming industry.
The Program of the Event
The event will be organized in the conference+demozone format and will unite the online gaming specialists from various countries.
The program of the event will be divided into two parts. In the beginning of the conference, the experienced marketing specialists will introduce presentations about the affiliate marketing in the gaming industry, while after the lunch, experts will change the focus to gambling.
Speakers will explain how to generate traffic and will share the strategies how to make marketing automated and lead the business to success.
Also, the professionals will dedicate their presentations to eSports regulations and casinos development in the Czech Republic. The visitors will learn how to keep the relevance on the gaming market and which hidden problems may emerge during the work with iGaming affiliate programs.
Apart from that, in the framework of the event, there will be two panel discussions. The first will be devoted to the innovative business with affiliate marketing, and during the second one, the experts will discuss how gambling is regulated in the Czech Republic.
Who Will Be Interested in the Event?
The conference will gather:
traffic arbitrage experts;
marketers;
game developers;
casino operators;
affiliate networks representatives;
PR managers.
Guests of the event will participate in the networking: visitors will have a chance to find new business partners and discuss strategies for further business development.
Organizer
The conference will be conducted by the international company Smile-Expo, which has been organizing large high tech B2B events for already 12 years.
Details and the program of the event are on the website.
Get ready for the: Minsk iGaming Affiliate Conference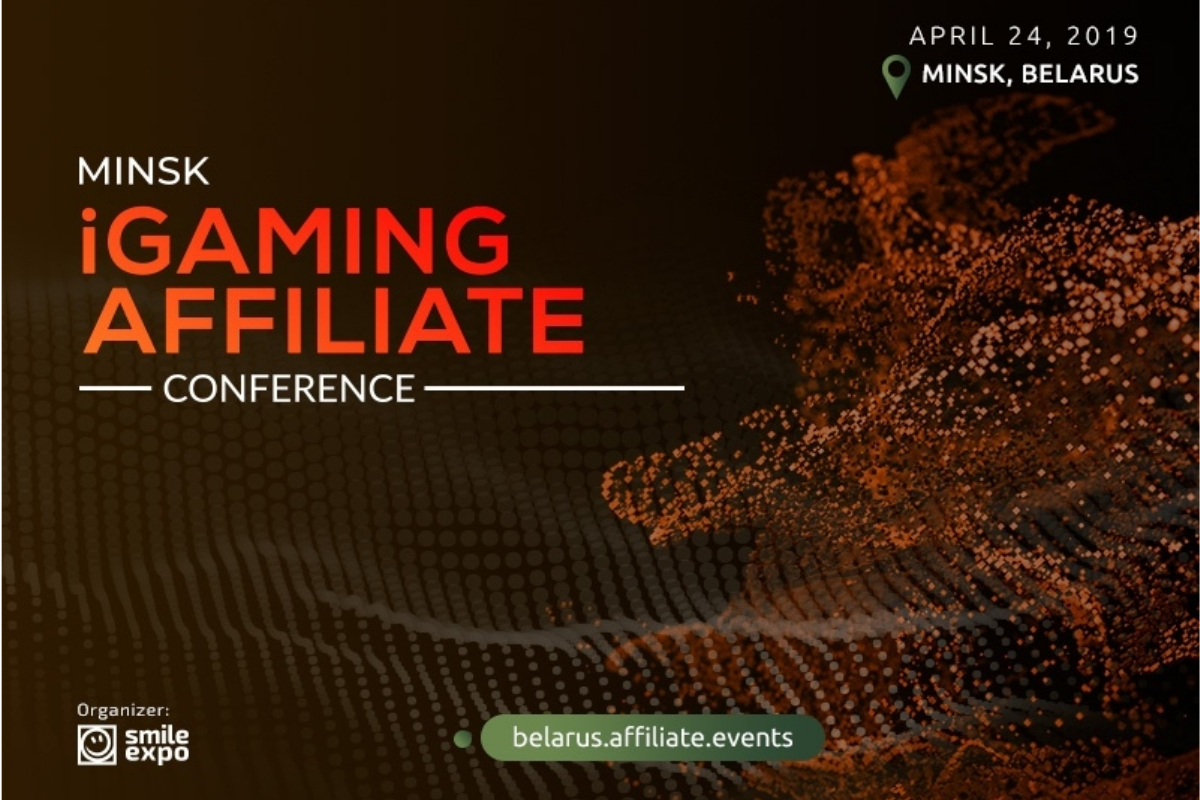 For the first time ever in Belarus – Minsk iGaming Affiliate Conference – event for affiliates, gaming operators, and SEO specialists
On April 24, for the first time ever Belarus will host Minsk iGaming Affiliate Conference – the event dedicated to iGaming, affiliate marketing, and affiliate programs. The event is organized by Smile-Expo.
Conference venue is: Doubletree By Hilton Minsk,  9 Pobediteley Avenue, Minsk, 220004, Belarus
Discussion topics at Minsk iGaming Affiliate Conference
On April 1, 2019, the Act "On the improvement of the gambling business regulation" will come into effect in Belarus, allowing organizing and conduct of gambling online. Which changes are waiting for the market and how to make most use of them? This is the main discussion topic of the conference.
Other topics of reports include:
traffic arbitrage in iGaming:

how to launch advertising of the offer, subtleties of analyzing traffic and difficulties of choosing an offer;

online casino promotion using content marketing:

how to form a correct audience, personalize content, and choose a platform for placing content;

SEO promotion of online gambling websites:

how to achieve top search results using SEO;

gamification in online gambling:

how to use this method to promote online casinos;

blockchain technology in online gambling:

cryptocurrency as a payments means at online casino;

legal aspects of gambling business regulation:

how the online gambling market will change in Belarus following the new law.
Who may find the conference interesting?
The main task of Minsk iGaming Affiliate Conference is to provide participants with practical value. Affiliates will have a chance to find beneficial partnership offers from affiliate networks and learn about new market trends. Operators will consider new ways of promoting platforms. Webmasters will learn to monetize websites even more efficient, and SEO specialists will find out about novelties in the SEO field.
The conference will also feature:
software developers;

gaming operators and suppliers;

online gambling companies (betting, casino, lottery);

betting houses;

advertisers;

Internet marketers;

PR, account, buying managers;

gaming consultants.
About the conference organizer
Smile-Expo is an international event organizer for B2B segment. Since 2006, the company has been successfully hosting large-scale industry-specific exhibitions, congresses, conferences, forums, and workshops, building platforms to look for innovative ideas in 25 countries.
Find the details about the program and registration on the website of Minsk iGaming Affiliate Conference.
Affiliate Grand Slam heads to Manila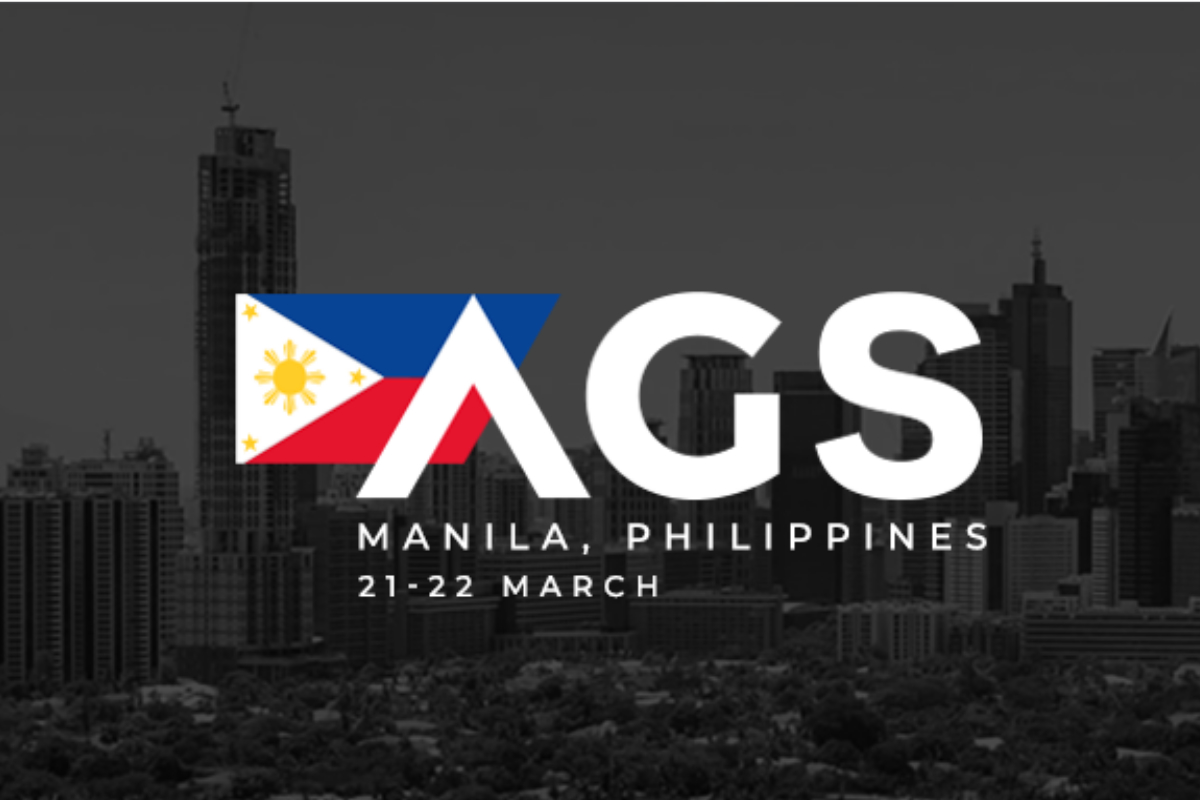 AGS returns to Asia
Affiliates enjoy an evening of fine dining in Hong Kong.
On the 21st to 22nd March, 2019, SiGMA will embark on the next stage of its iGaming roadshow. This year, our established affiliate event, Affiliate Grand Slam, will be held in Manila, the Philippines.
The all-inclusive event will provide ample opportunity for those in the business to forge the kind of deal-making handshakes that will shape the future of the iGaming industry in the years to come. Affiliates will be treated to several no-expense-spared evenings of fine dining and networking with like-minded denizens of the iGaming sphere, as well as an occasion for meaningful debate.
The increasingly competitive Asian region presents an impressive opportunity for those interested in making the most out of the fast-growing, regulated and soon-to-be-regulated markets in the continent. As such, the AGS is ideally positioned on the global iGaming calendar, with the event occurring back-to-back with the ASEAN Gaming Show. The summit will focus on technological innovation and disruption in the Asian market – in line with this focus, the AGS will feature a conference dedicated to a conversation on AI for Affiliates.
The AGS is sponsored by 6 operators and 6 suppliers.
Booking and sponsorship opportunities for this exclusive event are currently available, interested individuals can contact Laima and Claudia.
Are you an affiliate with Asian traffic? Register here.