Soft2bet – celebrating 5-years of success at iGB Live!/iGB Affiliate Amsterdam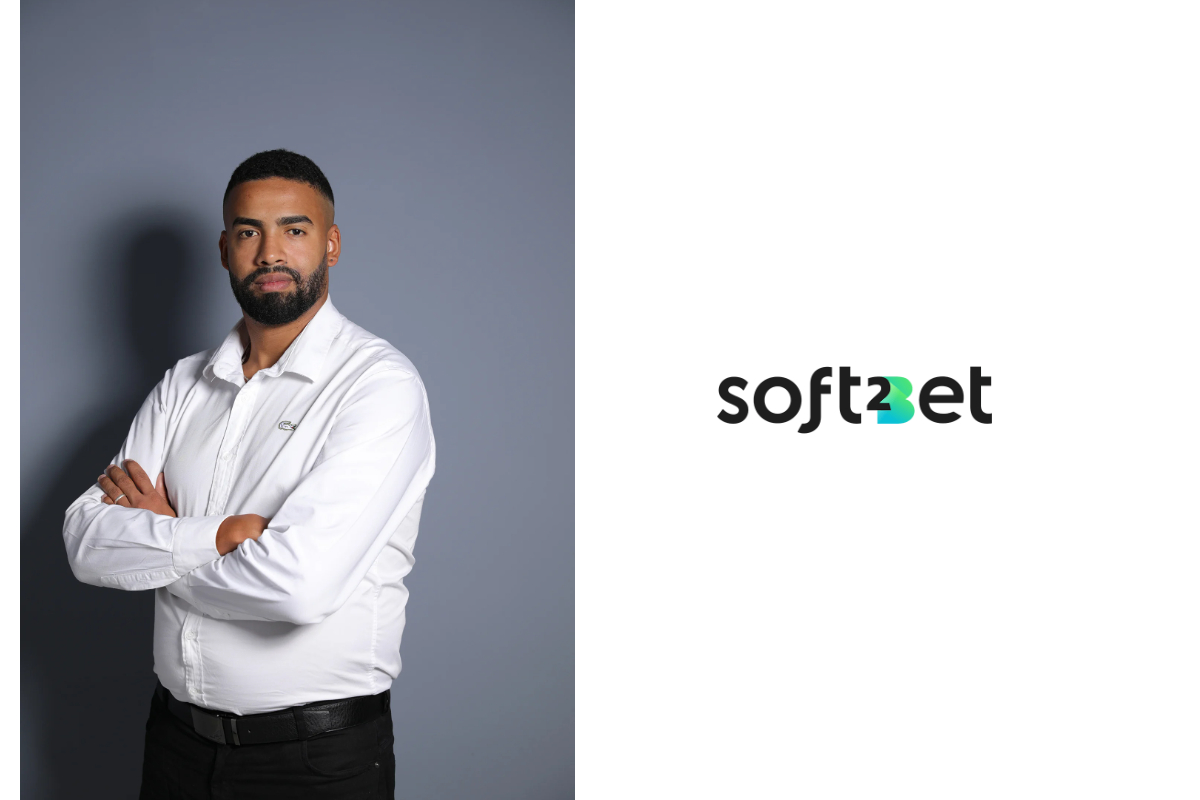 Soft2bet, the casino and sportsbook platform, will be in celebratory mood when the industry gathers at the forthcoming iGB Live!/iGB Affiliate Amsterdam (28 September – 1 October). Not only is the brand the show's biggest exhibitor and sponsor, but it will also be marking its' 5th anniversary – a landmark that's seen it grow exponentially, expanding from just a couple of employees to its' current headcount of 700 industry professionals. The company's PR Director, Hazma Afifi, provides his thoughts on what to look out for in Amsterdam.
What are you looking to achieve from your presence at iGB Live!/iGB Affiliate Amsterdam – what are your key objectives?
HA: "Attending iGB Live!/iGB Affiliate Amsterdam will allow us to network, build professional contacts, and strengthen the connections we already have. Moreover, we are very excited about the event as we know it holds its niche in finding interesting subjects and attracting key industry thought leaders. In addition, we are looking to share the knowledge and the company's achievements with other professionals to positively affect the iGaming industry. We have chosen to take the stage at iGB Live!/iGB Affiliate Amsterdam to connect with more qualified industry decision-makers and have an immediate interaction with the customers. Of course, that would enable us to establish and deepen those relationships, as well as allow us to interact with other peers and establish exciting new partnerships."
What do you think the major industry talking points/trends will be at show?
HA: "Over time, the iGaming industry has revealed many revolutions and these reforms go on and have evolved to introduce some technological advances as well. I believe the key topics will revolve around cryptocurrencies in the iGaming world, regulatory regimes, changing consumer habits, virtual reality casino games, and I'm confident there will be many more talking points – which is an important part of why people attend live events."
It's the company's 5th birthday this month: how will you be celebrating the landmark and what have been the highlights of the last five years?
HA: "In celebration of Soft2Bet's 5th anniversary, we threw a marvellous party for all of our employees that included international and local artists. In addition, we have prepared team-building activities to help bond with each other and also have a great time. The past five years were beneficial for establishing a number of unique brands and delivering a more enjoyable experience for customers. Over the last five years Soft2Bet has expanded and developed from having just a couple of employees to over 700 industry professionals, which I regard as being our biggest single accomplishment."
What's unique about the services that you offer?
HA: "Soft2Bet's multi-brand line-up comprises ten unique casinos and sportsbook projects, with new brands, games, and functionality integrated monthly. We offer thousands of casino games from both industry-leading casino providers as well as smaller developers. Soft2Bet builds its casino platforms utilizing the most advanced and most reliable technologies. Moreover, we invest all the necessary resources to produce everything in-house and deliver ready-to-use completely licensed brands that target customers across a range of regulated markets. When it comes to our brands, the design and layout are crucial because they affect how our audience perceives the project. We pay a lot of attention to functionality, loading speed, and sharp graphics. In addition, Soft2Bet makes sure to add gamification elements to the brands to further engage users by allowing them to play games within games."
What impact has Covid-19 and the restrictions imposed on populations throughout the world had on your business? Has Covid led to more people playing online?
HA: "Lockdown has impacted the iGaming world in many jurisdictions and we have seen a climb in the growth of visitors to our casino and sportsbook websites. The pandemic has caused a fundamental change in the way the conventional gambling industry used to work. Of course, this has influenced the gambling behaviour of players, so Soft2Bet takes special care when onboarding brand-new clients and makes sure to take steps to permanently strengthen and promote a safe gambling environment."
To run a successful online casino business how important is it to find the right partner?
HA: "Choosing the right partner is extremely important. It strengthens our record of knowledge, proficiency, and resources available to create more solid products and reach a vaster audience. When we put all of these together, accompanying the 360-degree evaluation, the business can skyrocket. The right business partnership means reinforcing the overall ideology of the entire company."
Rightlander Limited Appoints Sarafina Wolde Gabriel As Chief Strategy Officer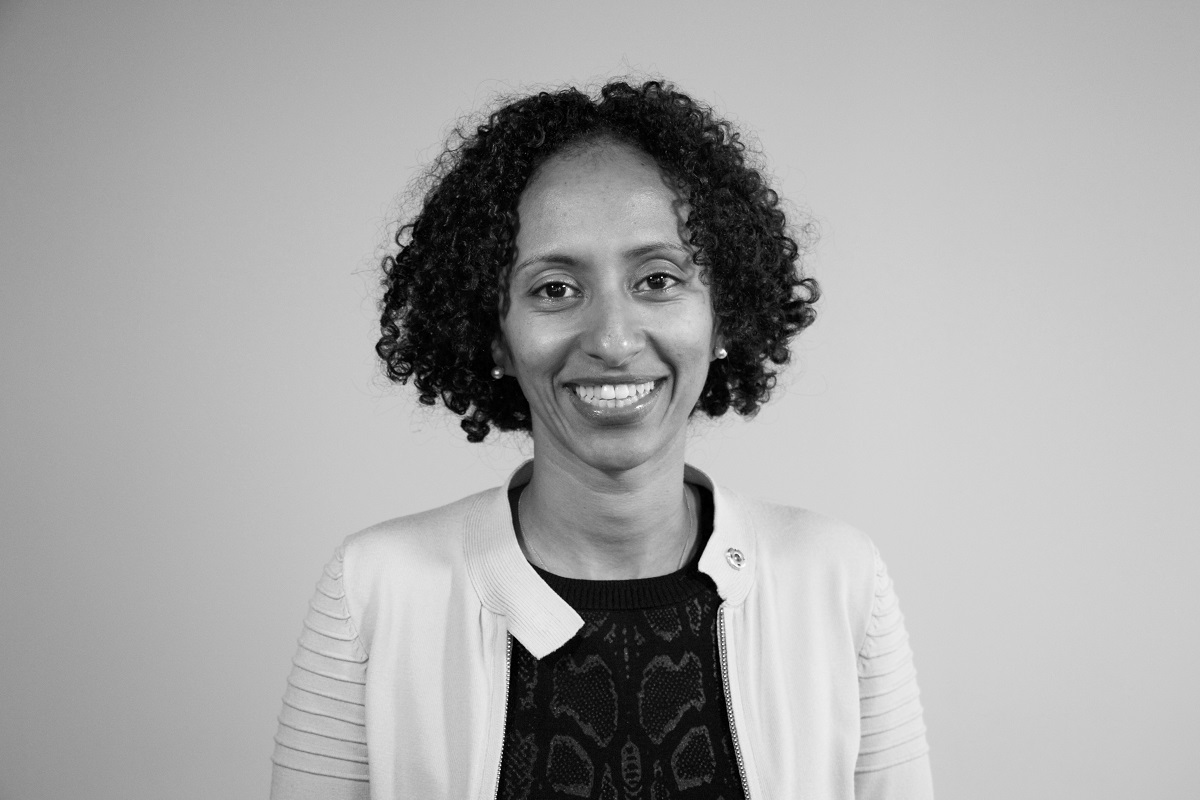 Rightlander, the advertising and affiliate compliance monitoring specialist, is pleased to announce the appointment of Sarafina Wolde Gabriel as Chief Strategy Officer (CSO).
In her new role, Wolde Gabriel will work closely with the company's founder, Ian Sims, and the broader management team to craft and implement business strategies intended to accelerate the company's growth on a global scale.
"Sarafina brings a wealth of experience and a proven track record of success in strategic planning and business development," said Ian Sims. "We are confident that her innovative thinking and strategic approach will be instrumental as we continue to grow our business and enter new markets."
Wolde Gabriel's remit will include expanding Rightlander's reach into new markets and verticals, evaluating potential new product opportunities, and building strategic partnerships to boost business growth. This strategic vision aligns with the company's objective to strengthen its market position and meet the increasingly complex needs of clients around the world.
Speaking on her appointment, she said, "I am thrilled to join Rightlander Limited and am committed to contributing to the company's forward-looking approach. I look forward to working with Ian and the entire team to explore new opportunities and create innovative strategies that will drive global growth."
A seasoned professional in digital marketing with over 19 years of experience, Wolde Gabriel brings to Rightlander a wealth of knowledge in leadership within the iGaming and marketing sectors.
Beginning her impressive career journey with Paysafe's Income Access in 2004, she made significant strides, eventually serving as the company's CMO until 2016. Her tenure with Paysafe was decorated with numerous industry awards, underscoring her expertise in driving growth and success in the digital marketing space.
In her most recent role as the VP of Strategy at Income Access, she directed innovative marketing strategies and established key business partnerships, contributing to the company's global expansion. In 2022, Wolde Gabriel made a strategic shift, joining GeoComply, a geolocation and fraud prevention company, as a senior director, where she continued to excel in new business development and global expansion.
Wolde Gabriel holds a Master's Degree in Marketing from the University of Surrey, UK, and a Bachelor's degree in International Business and Marketing from Concordia University, Montreal. An active contributor to her community, she served as the President of the African Students Association during her time at Concordia University.
The addition of Wolde Gabriel to Rightlander Limited's leadership team reflects the company's ongoing commitment to strengthening its strategic direction and accelerating its growth trajectory.
WeAreGame Nominated for Two AffPapa iGaming Awards 2023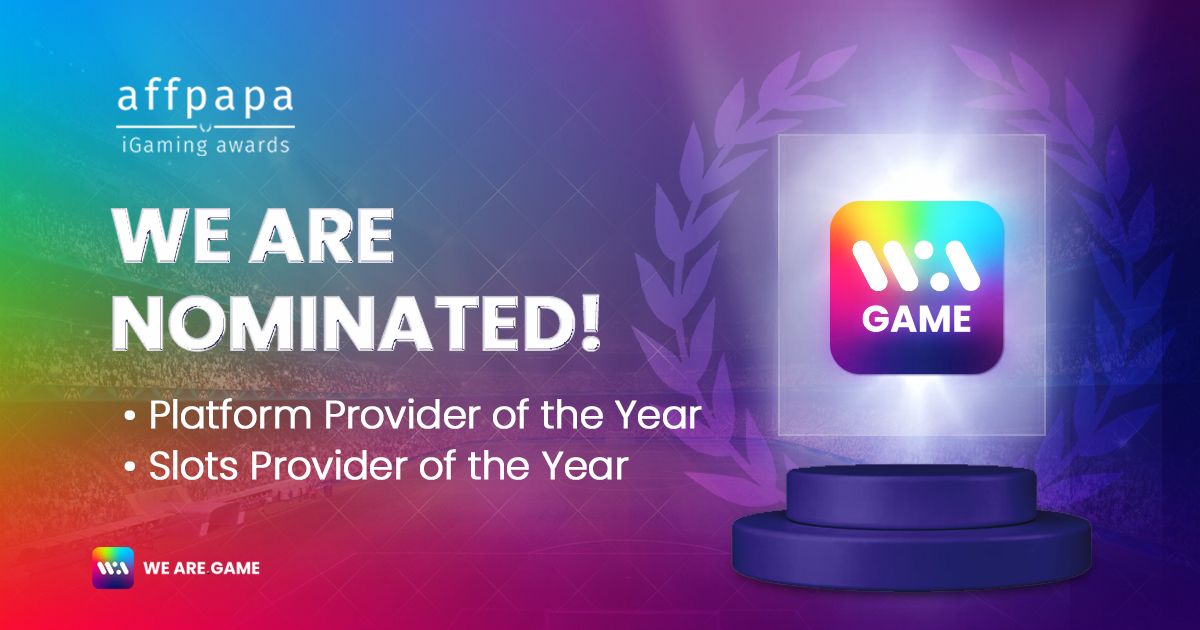 WeAreGame is delighted to announce that we've been shortlisted in two categories at the upcoming AffPapa iGaming Awards 2023.
The illustrious second annual award ceremony will take place at the Mediterranean Conference Center, in Valletta, Malta, on June 20th. It is the leading award ceremony to celebrate and recognise the most influential affiliates, operators and B2B providers in the iGaming industry.
Nominated Categories
We are happy to share that we have been nominated in the following categories:
Platform Provider of the Year
Slots Provider of the Year
At the event, representatives from across the sector will come together to recognise the stand-out names over the past year. The majority of judges will be members of AffPapa's extensive directory, who have been hand-picked for their years of knowledge and experience, making them the ideal choice for selecting the recipients.
We would like to congratulate our fellow nominees and thank AffPapa and the esteemed judges for the recognition of our achievements. We would also like to thank the entire team at WeAreGame and WeAreTechnology Group for their combined efforts over the past year to get us to where we are now.
Tim Scoffham, CEO of WeAreTechnology Group, said "We are thrilled to be nominated in two categories for the prestigious AffPapa iGaming Awards 2023. We've dedicated ourselves to growing our brand and establishing strong relationships with many big names in the sector. Good luck to everybody at the upcoming ceremony."
The lavish gala award night will be a great success and an evening full of celebration, reflecting the enormous achievements and successes of all attendees. We wish the best of luck to all nominees.
BC.GAME Casino Review: The Top-Notch Online Crypto Casino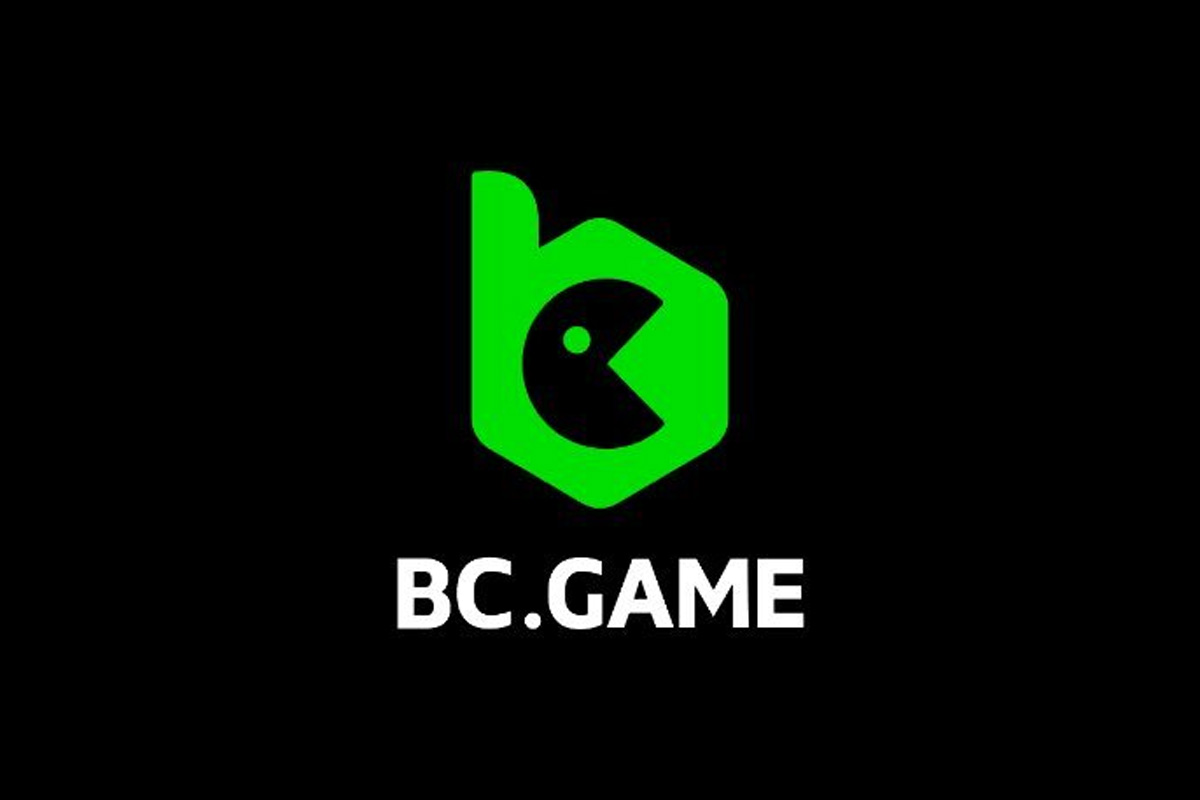 BC.GAME casino is a highly-rated online crypto-gambling platform that has taken the industry by storm. Established with a commitment to providing a thrilling and secure gambling experience, BC.GAME has quickly become a favorite among online gamblers. Founded in 2017, BC.GAME holds a reputable license from the Government of Curacao, ensuring that players can enjoy their favorite games with confidence and peace of mind. With a diverse range of games, including casino classics, sports betting, and more, BC.GAME offers endless entertainment options for all players. Get ready to embark on a thrilling journey of excitement and fortune with BC.GAME.
Discover Your Winning Potential with BC.GAME's Lucrative Bonuses and Rewarding Loyalty Program
BC.GAME takes your gaming experience to new heights with its enticing welcome bonus, generous deposit bonus, and rewarding loyalty program. As a new player, you'll be greeted with a warm welcome through BC.GAME's welcome bonus, giving you an excellent boost to kickstart your gaming journey. BC.GAME values your continued loyalty and offers a fantastic deposit bonus on subsequent deposits. This ensures that every time you top up your account, you receive extra funds to extend your gameplay and increase your winning opportunities.
Moreover, BC.GAME's loyalty program is designed to appreciate and reward its dedicated players. As you keep enjoying the exciting games and thrilling sports betting options, you'll earn loyalty points that can be redeemed for exclusive benefits. These perks may include personalized promotions, higher betting limits, faster withdrawals, and even dedicated account managers to enhance your overall gaming experience.
BC.GAME's Casino and Sportsbook Offer Endless Excitement
BC.GAME is a dynamic online platform that offers both a captivating casino experience and an exhilarating sportsbook. Whether players are drawn to the thrill of slots, the strategic gameplay of card games, or the excitement of live casino action, BC.GAME's casino has it all. With its provably fair system, players can enjoy a transparent and trustworthy gaming environment.
In addition to its exceptional casino offerings, BC.GAME also features a comprehensive sportsbook that caters to sports enthusiasts worldwide. The sportsbook covers a vast selection of sports and events, providing ample opportunities for betting and engaging in the thrill of sports wagering.
Effortless Transactions: BC.GAME's Convenient Deposit and Withdrawal Methods
BC.GAME offers a seamless and hassle-free experience when it comes to depositing and withdrawing funds. With a variety of convenient methods available, players can effortlessly manage their finances on the platform. Whether you prefer to transact with popular cryptocurrencies like Bitcoin, Ethereum, or Litecoin, or opt for traditional payment methods such as credit cards or e-wallets, BC.GAME has you covered.
The platform ensures speedy deposits, allowing you to quickly start enjoying your favorite games or sports betting. When it's time to cash out your winnings, BC.GAME maintains the same level of efficiency. Withdrawals are processed promptly, ensuring that you receive your funds in a timely manner.
Unleash Your Gaming Adventure with BC.GAME: Games, Promotions, and Secure Payments Await!
BC.GAME is a gaming destination that encompasses the perfect trifecta of captivating games, rewarding promotions, and secure payment methods. Unleash your gaming adventure with BC.GAME and discover a world where excitement knows no bounds. Get ready to immerse yourself in unforgettable entertainment and start winning today!