Esports Entertainment Group Signs Affiliate Marketing Agreement with Global Speedrun Association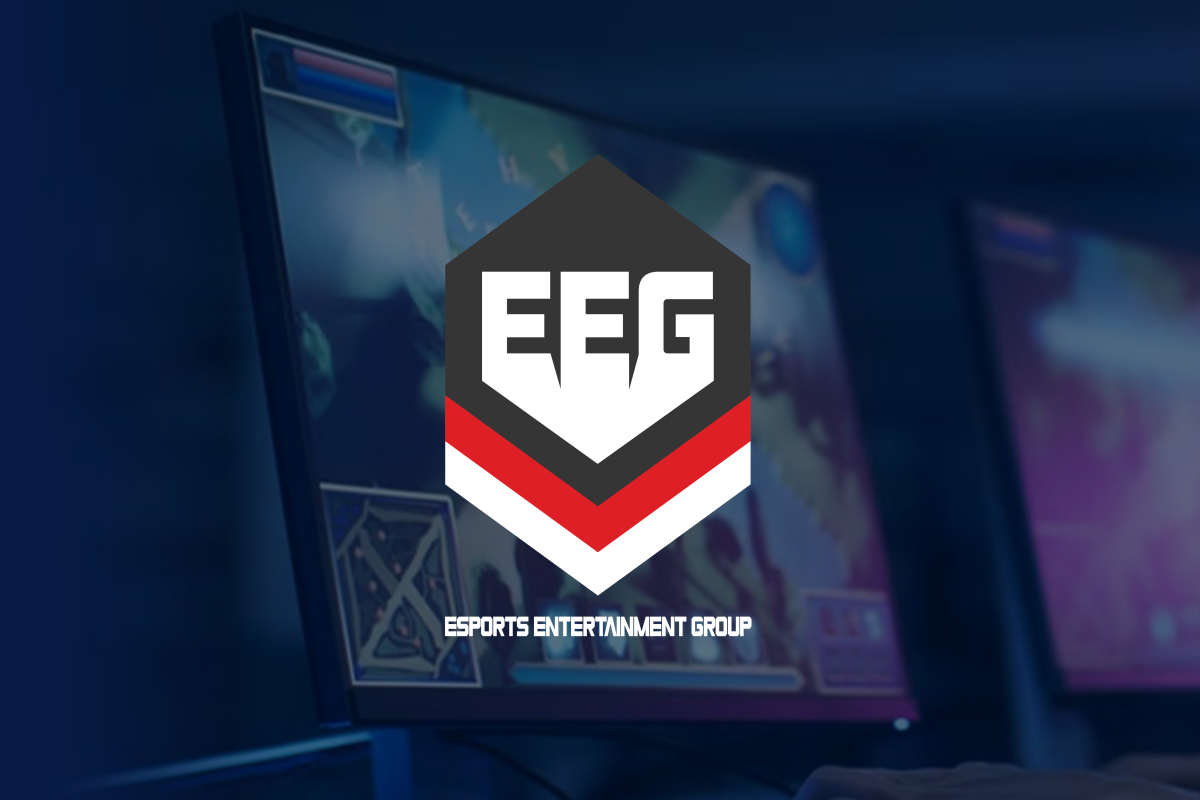 Esports Entertainment Group, Inc., a licensed online gambling company with a specific focus on esports wagering and 18+ gaming, is pleased to announce the signing of an Affiliate Marketing Agreement with Global Speedrun Association ("GSA"), which hosts and administrates races on a broad variety of speedrun games, most notably Super Mario 64 and Super Mario Odyssey, across their three Twitch channels.  As the first platform to offer wagering for speedrunning, this agreement is another milestone for vie.gg, the world's first and most transparent esports betting exchange.
GLOBAL SPEEDRUNNING COMMUNITY GROWING RAPIDLY
GSA is a relatively new company dedicated to pushing speedrunning into the mainstream and helping speedrunners achieve the same success that esports athletes now enjoy.  Despite its relatively recent entrance into the speedrunning space, GSA has generated impressive traffic with 860,000 views from 3 Twitch.tv channels over the last 30 days.  More importantly, GSA is growing rapidly and this partnership with VIE.gg will only serve to help accelerate that growth.
The global speedrunning community is growing at a very fast pace, with single events raising over $2,000,000 for charity in 2018, and is expected to continue growing at a very rapid pace for years to come. As the premier P2P betting platform for speedrunning, VIE now gives fans the ability to be on their favourite players, which will serve to broaden the fan base and their attention times, as well as, help attract the top players in the world, including top esports players with an affinity for speedrunning.
Brian Cordry, Head of Esports at Esports Entertainment Group, stated, "Groups like GSA help raise the standard of production quality and push speedrunning forward. We love speedrunners and we love what GSA is doing. I expect speedrunning to grow exponentially and that is why it is so important for Esports Entertainment Group to partner with the likes of GSA for the long term. Together, we will help push speedrunning to the heights that esports is currently achieving."
Steven Adams, Chief Executive Officer at Global Speedrun Association stated, "GSA is the premier organized speedrunning league and our goal is to increase the consistent quality of our broadcasts and competitions by working with VIE in 2018 and beyond.  The key differences this relationship will make are being able to fund larger prize pools for our leagues and tournaments to catalyze higher levels of competition, as well as, attracting and compensating key people that make our broadcasts so entertaining, such as great commentators, video editors and other GSA staff who will be able to increase the output and quality of their productions. Working together will help push speedrunning to new heights and help grow this budding sector of the video game industry, which will lead to betting growth on VIE. Looking forward to the future!"
VIE.GG:
vie.gg offers bet exchange style wagering on esports events in a licensed, regulated and secured platform to the global esports audience, excluding jurisdictions that prohibit online gambling. vie.gg features wagering on the following esports games:
Counter-Strike: Global Offensive (CSGO)
League of Legends
Dota 2
Call of Duty
Overwatch
PUBG
Hearthstone
StarCraft II
About Esports Entertainment Group:
Esports Entertainment Group, Inc. is a licensed online gambling company with a specific focus on esports wagering and 18+ gaming. Esports Entertainment offers bet exchange style wagering on esports events in a licensed, regulated and secure platform to the global esports audience at vie.gg.  In addition, Esports Entertainment intends to offer users from around the world the ability to participate in multi-player mobile and PC video game tournaments for cash prizes. Esports Entertainment is led by a team of industry professionals and technical experts from the online gambling and the video game industries, and esports. The Company holds licenses to conduct online gambling and 18+ gaming on a global basis in Curacao, Kingdom of the Netherlands and the Kahnawake Gaming Commission in Canada. The Company maintains offices in Antigua, Curacao and Warsaw, Poland. Esports Entertainment common stock is listed on the OTCQB under the symbol GMBL.  For more information visit www.esportsentertainmentgroup.com
A Representative of Storm International will Speak at the Kyiv iGaming Affiliate Conference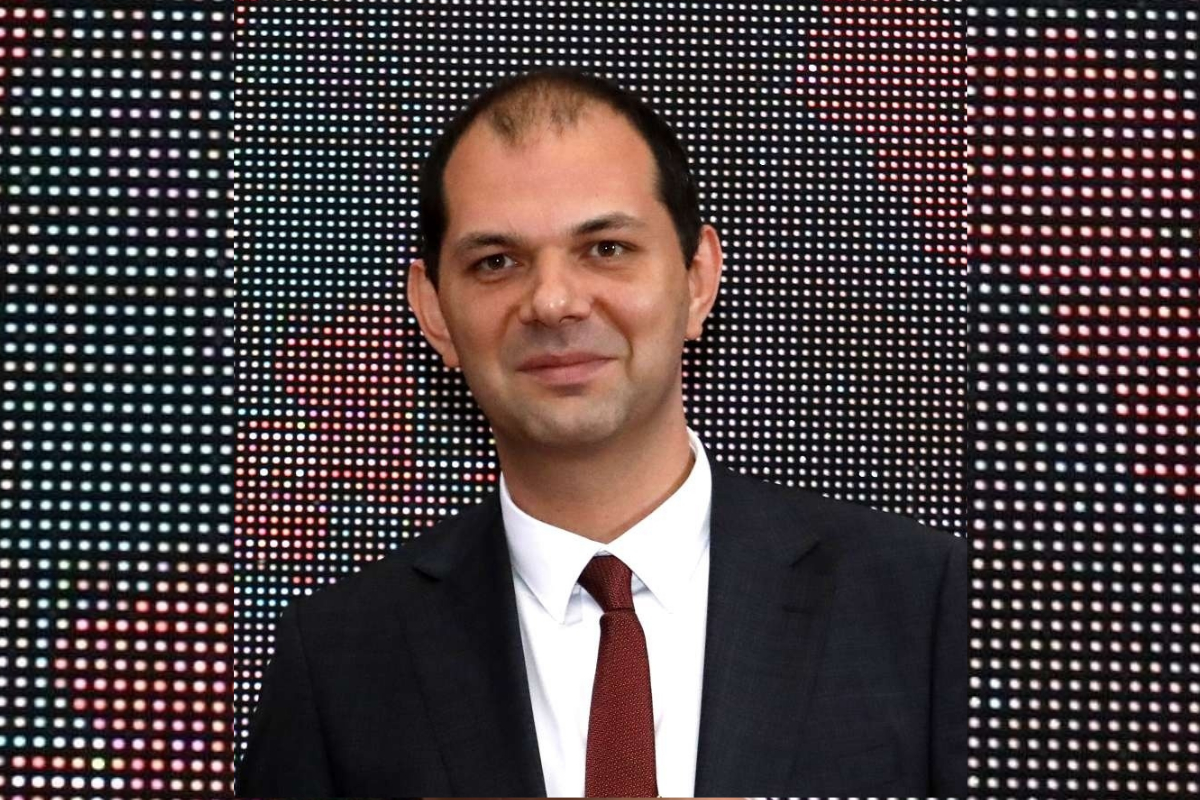 Lavrenty Gubin will present a report on the key elements of a successful casino
There is a series of conferences and exhibitions to take place in Kiev in the coming months due to the upcoming gaming business legalization.
The Kyiv iGaming Affiliate Conference will take place in the capital of Ukraine on December 18, 2019.
The core topic of the conference is gaming business legalization in Ukraine and adoption of international experience in the field of regulation.
Lavrenty Gubin, Marketing and PR Director of Storm International, was invited to the conference as a speaker to cover the land-based casinos sector. Lavrenty will make a presentation on the international experience required to open a brand new casino like Shangri La Tbilisi or SL Casino Riga.
The conference will gather government officials, operators, software developers, marketers and other industry professionals to discuss the future of the Ukrainian gaming business. The conference is run by Smile Expo, a well known industry events organizer in Western Europe and CIS.
Conference website: affiliateconf.com.ua
GambleRock.com Opens Doors for Online Gambling Affiliates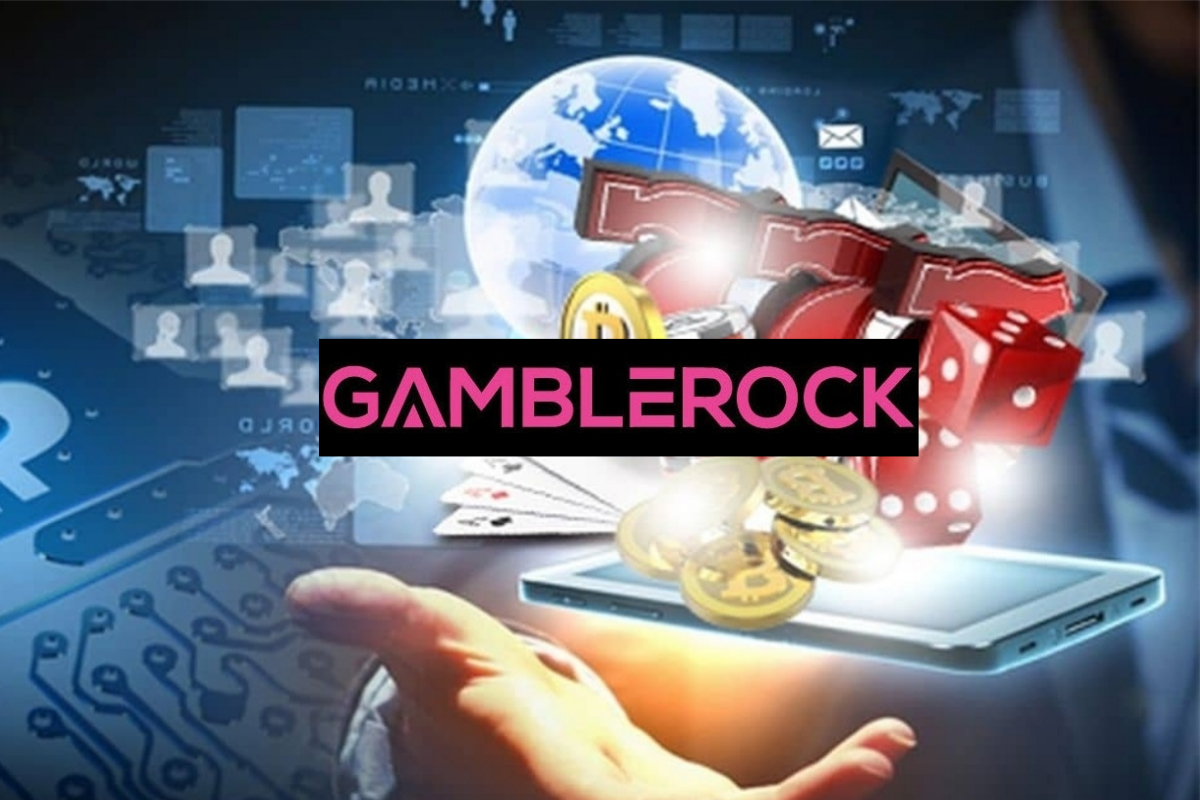 There has been a lot happening on GambleRock's social gambling engine in recent months. The rapidly expanding iGaming market is ripe for innovation in the online gambling arena and GambleRock is paving the web's way for a new era of virtual gambling.
The most recent & surprising development with the betting community came when they announced that iGaming affiliates are once again allowed to publish new content on the gamblerock.com social networking platform. Originally, the community launched open to allow new & original affiliate content. However, after getting overloaded by online gambling affiliates posting copied and low quality content GambleRock closed its doors to affiliates within its first couple of months in operation.
Affiliates working in the iGaming industries like online sports betting & sportsbooks, online casinos, social gaming, poker, lottery and bingo are now able to publish and share quality, original high quality content on the GambleRock network.
The social network has a few different areas for publishing new gambling related content. There are gRock's blogs powered by WordPress software. Blog posts get distributed across the website's recent posts and news sections. GambleRock also has an active betting forum which provides affiliates additional ways of reaching their customer base. The forums have sub sections for niche segments of the online gambling market such as sports betting and no deposit casino bonus codes.
Social Gambling Engine (SGE)
For anyone that hasn't been reading between the headlines they might not yet be aware of GambleRock's exciting new technology open to affiliates and gamblers alike. The GambleRock social gambling engine is the first of its kind offering gamblers with an immersive online gaming experience through the site's social algorithms.
It connects players with newly released free casino games and helps them find exclusive bonus codes from sportsbooks online with bonuses from poker rooms and casinos as well. Online gamblers will discover all kinds of exclusive free spins bonus offers on the all-new GambleRock SGE.
With new free online casino games added every week and classic game titles like Free Slots 777 and 6 Deck Blackjack players have plenty of games to play at gRock.
SiGMA'19 makes history with record attendance numbers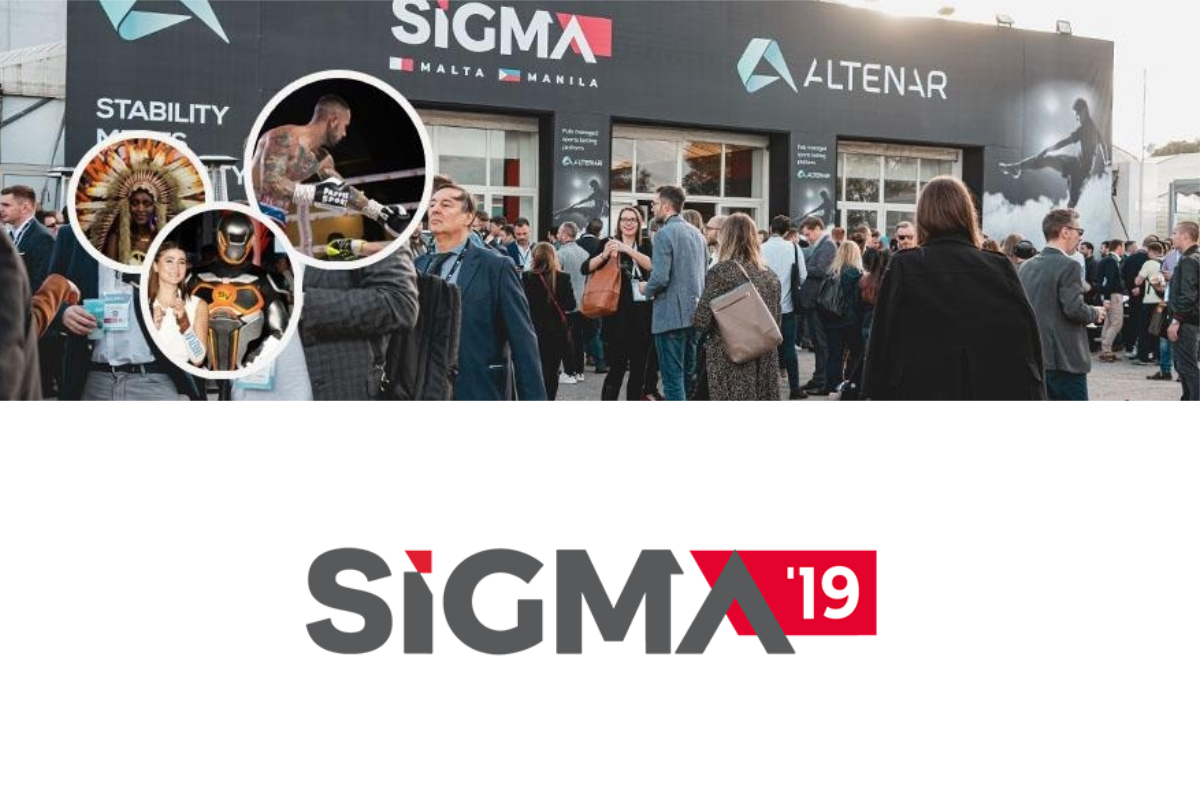 15,000 delegates make it SiGMA Group's biggest show yet 
SiGMA Group's biggest show to date closed its doors last week after three days brimming with conferences, workshops, a high energy expo floor, and premier networking events.  Official numbers put the number of attendees for the show at just over 15,000, making SiGMA'19 the group's biggest ever event.
Live gaming and eye-catching stand designs made this year's expo a feast for the senses. Exhibitors brought a global flavour to the summit, showcasing cutting-edge games and software, offering innovative industry solutions, and bringing crucial networking opportunities to delegates looking to make next-level connections and deals. With energy high throughout the three-day-event, the expo floor was definitely the place to be for delegates looking to mix business with pleasure.
Bridging the knowledge gap for the growing sector, a series of six thought-provoking conferences and workshops offered a mixture of knowledge-sharing and fierce debate from some of the best minds in the industry. From finance and blockchain solutions, to tackling the brain drain in the HR and Careers conference, to regulation and compliance across jurisdictions both new and old, to eSports and sportsbook, delegates were presented with a 360 degree look at the iGaming sector.
The annual SiGMA Start-Up Pitch also brought investment opportunities and sound business advice to start-ups looking to gain a foothold in the industry as they battled it out for the top prize. A fiercely-fought battle saw Bethereum crowned its winner for it's social betting solution built on blockchain technology.
And while the days were jam-packed with activity, the evenings included networking opportunities at iGathering dinners, SiGMA's (and Malta's) first WBC World Title fight, and a closing night party hosted by Fashion TV Gaming, Pragmatic Play and Videoslots which ended the summit in style.
As the week came to a close, Eman Pulis, founder and CEO of SiGMA Group, commented, "What an amazing show for all those involved!  Now we're looking ahead to 2020 and the launch of our super-expo in Asia in June 2020. With this new event in Manila, we've truly become a global brand in the iGaming industry and I can't wait to introduce all our friends and partners from both East and West."
In conjunction with ICE Asia and PAGCOR, the gambling and emerging tech show will cater for the land-based gambling and iGaming sector, as well as blockchain, AI and emerging tech.  More than 10,000 delegates are expected to attend from across Europe, the US, and Asia, making this one of the biggest shows to unite East and West in the region.
Space at the Manila show is already filling up fast, so interested parties looking to expand their business operations in Asia are advised to contact Eman Pulis (eman@sigma.com.mt) for opportunities.