Esports Entertainment Group Accelerating Affiliate Marketing Agreements With Additional 42 Esports Teams, Bringing Total To 176 Esports Teams Esports Entertainment Group, Inc. (OTCQB:GMBL) (or the "Company"), a licensed online gambling company with a specific focus on esports wagering and 18+ gaming, is pleased to announce Affiliate Marketing Agreements with 42 additional esports teams as the Company continues to ramp up affiliate marketing activities in support of its recent launch of vie.gg, the world's first and most transparent esports betting exchange.
SIGNIFICANT ACCELERATION IN ESPORTS TEAM ADOPTION OF P2P WAGERING MODEL
This announcement, along with the announcement of 36 additional esports teams earlier this week, signifies a significant acceleration in adoption of the company's P2P esports wagering platform by global esports teams. Teams are overwhelmingly pointing to the P2P model as highly desirable for their fans due to the fact "at VIE.gg a fan always wins", as opposed to pitting fans against the "bookie" in the traditional model where the odds are heavily stacked against fans.
The addition of these 42 esports teams brings the total number of esports team affiliates to 176 since the Company's first announcement on April 5th, representing a major milestone for Esports Entertainment Group.  The Company anticipates many more Affiliate Marketing Agreements with esports teams throughout 2018.
NEWEST ESPORT TEAM AFFILIATES FURTHER EXPAND GLOBAL REACH INTO SOUTH AMERICA
The addition of the 42 esports teams below represents further significant geographical penetration into the South American market.  The geographical distribution of our most recent esports team affiliate partners is as follows:
Brazil: 26
Peru: 6
Chile: 2
Venezuela: 2
Colombia: 1
Bolivia: 1
Mexico: 1
Guatemala: 1
Paraguay: 1
Dominican Republic: 1
Grant Johnson, CEO of Esports Entertainment Group, stated, "The acceleration of our esports team affiliates is quantifiable and unequivocal validation that our VIE.gg P2P model is best suited for esports teams and their fans.  I want to thank these new esports teams for their support and I look forward to working with them as VIE.gg affiliate partners."
ABOUT VIE.GG
vie.gg offers bet exchange style wagering on esports events in a licensed, regulated and secured platform to the global esports audience, excluding jurisdictions that prohibit online gambling. vie.gg features wagering on the following esports games:
Counter-Strike: Global Offensive (CSGO)
League of Legends
Dota 2
Call of Duty
Overwatch
PUBG
Hearthstone
StarCraft II
About Esports Entertainment Group
Esports Entertainment Group, Inc. is a licensed online gambling company with a specific focus on esports wagering and 18+ gaming. Esports Entertainment offers bet exchange style wagering on esports events in a licensed, regulated and secure platform to the global esports audience at vie.gg.  In addition, Esports Entertainment intends to offer users from around the world the ability to participate in multi-player mobile and PC video game tournaments for cash prizes. Esports Entertainment is led by a team of industry professionals and technical experts from the online gambling and the video game industries, and esports. The Company holds licenses to conduct online gambling and 18+ gaming on a global basis in Curacao, Kingdom of the Netherlands and the Kahnawake Gaming Commission in Canada. The Company maintains offices in Antigua, Curacao and Warsaw, Poland. Esports Entertainment common stock is listed on the OTCQB under the symbol GMBL.  For more information visit www.esportsentertainmentgroup.com
.
FORWARD-LOOKING STATEMENTS
The information contained herein includes forward-looking statements. These statements relate to future events or to our future financial performance, and involve known and unknown risks, uncertainties and other factors that may cause our actual results, levels of activity, performance, or achievements to be materially different from any future results, levels of activity, performance or achievements expressed or implied by these forward-looking statements. You should not place undue reliance on forward-looking statements since they involve known and unknown risks, uncertainties and other factors which are, in some cases, beyond our control and which could, and likely will, materially affect actual results, levels of activity, performance or achievements. Any forward-looking statement reflects our current views with respect to future events and is subject to these and other risks, uncertainties and assumptions relating to our operations, results of operations, growth strategy and liquidity. We assume no obligation to publicly update or revise these forward-looking statements for any reason, or to update the reasons actual results could differ materially from those anticipated in these forward-looking statements, even if new information becomes available in the future. The safe harbor for forward-looking statements contained in the Securities Litigation Reform Act of 1995 protects companies from liability for their forward-looking statements if they comply with the requirements of the Act.
LeoVegas really is making dreams come true this Christmas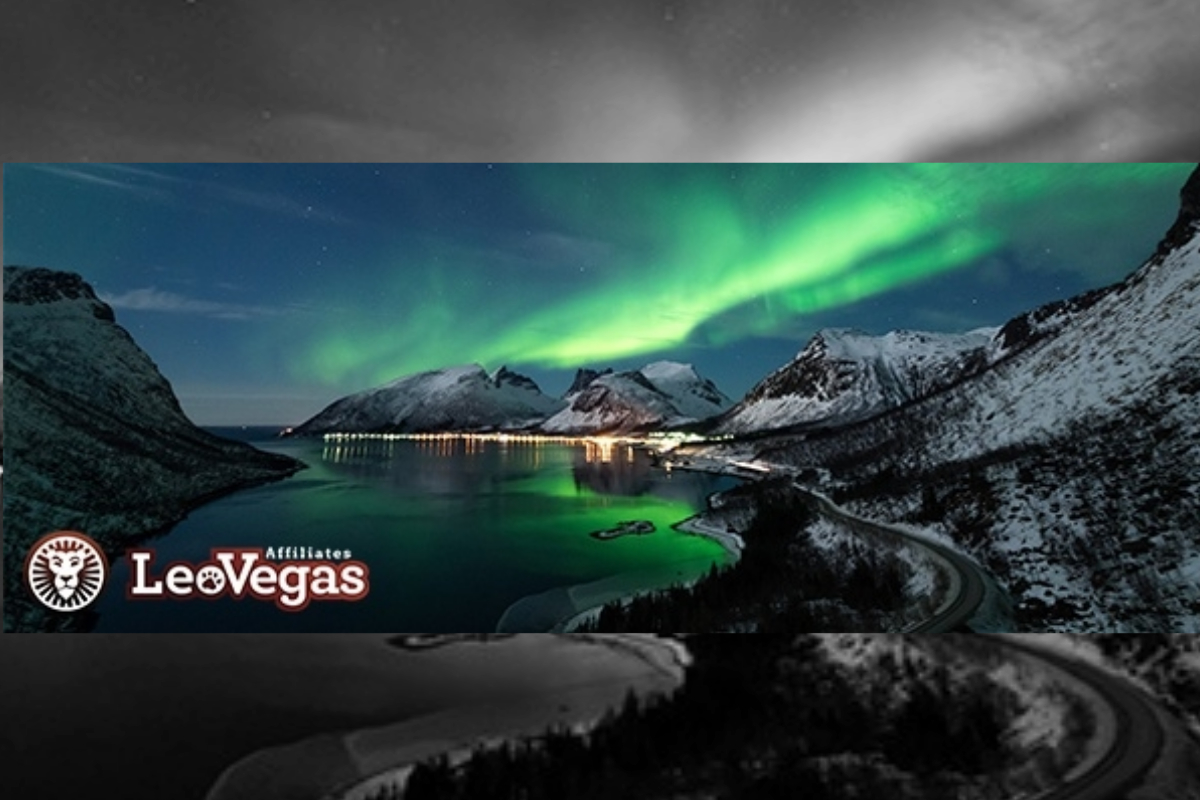 LeoVegas is giving away 5 nights under the Northern Lights!
It's that festive time of year when our customers begin to dream of log fires, Christmas trees and dashing through the snow on a reindeer-drawn sleigh with mince pie crumbs in their laps. Well, good tidings are here as LeoVegas would like to spread the festive cheer by making two of these lucky customers' dreams come true this New Year!
We will send two players and their plus ones to the Kakslauttanen Arctic Resort in Lapland on a once in a lifetime trip where they'll sleep under the stars in glass roofed igloos – and may even see the Northern Lights flickering above while tucked up cosy and warm in a comfy bed as the snow falls around them.
This incredible trip also includes six activities which winners can choose themselves. These include a 4-hour husky safari, Aurora hunting on a horse drawn sleigh, visiting reindeer on a snowmobile or learning how to master Nordic skiing.
To be in with a chance of winning, new customers just need to deposit and wager 50 in the Live Casino or Casino (from 10/12/18 to 01/01/19) on any game to get one ticket into the raffle. The winners will then be drawn randomly on 2nd January.
A geo-targeted landing page promoting the campaign will be available by end of this week. Please contact your account manager or AffiliateTeam@leovegas.com for the media ID or if you have any queries. This campaign will be live in all markets except Italy from 10th December.
Leo really is making dreams come true this Christmas at LeoVegas!
Best regards,
The LeoVegas Affiliate Team
Affiliate Interviews: Steven Hubbard, of SweGaming and BettingLounge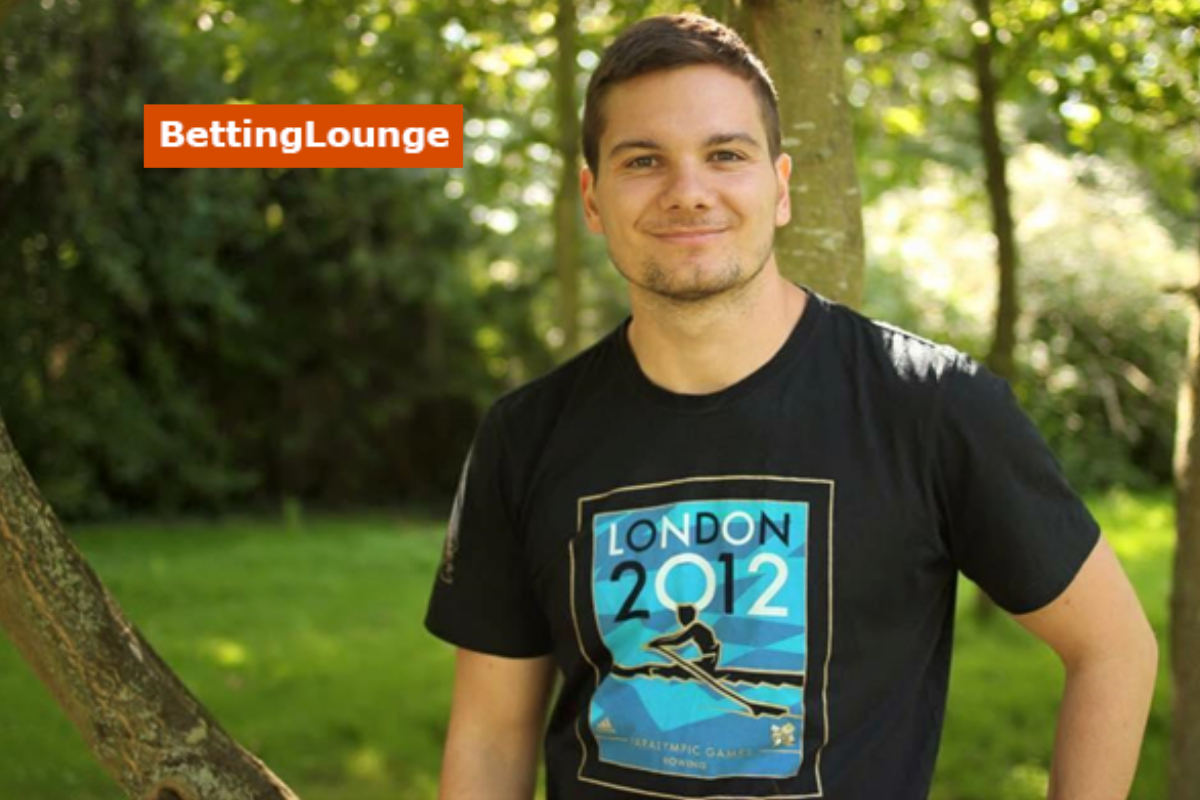 This is our second interview with Swegaming. We are checking how they are doing right now.
GAV: Hi Steven, first off we've been talking with you before, around 2 years ago to be exact, and first wanted an update on what Swegaming and BettingLounge have been up to since then.
The last two years have been hectic for Swegaming as a company, and since I joined this year we've been ramping up our efforts towards the UK market with our site BettingLounge.

We've launched a completely new look and feel to the site while adding new sections including our popular betting tips. We have also added new functionality and content to help our visitors make the right decision when choosing which betting sites to use.
GAV: Could you tell us some quick facts about you?
Name: Steven Hubbard
Age: 24
Hometown: Wymondham
Living in: Gothenburg
Favourite Food: Pizza
Must read book: Running: The Autobiography
Best dart player: Phil Taylor
GAV: Tell us more about yourself, we want to know exactly who Steven is, the product owner of Bettinglounge. How was it to move to a new country? How is it to work at a big affiliate company as Swegaming?
Well, I grew up in a small town in Norfolk, England. I spent most of my working life as a Lifeguard and Swimming teacher but decided to go travelling for a change.
There I met my Swedish girlfriend and moved to Gothenburg, where I met Andreas and David (founders of SweGaming AB). Moving to Sweden was a lot harder than the travelling I had done, but I had great support from my girlfriend and her family.
Working at SweGaming has been a wonderful opportunity to learn and develop new skills. They have a lot of valuable experience in the Swedish market and exciting ideas for the UK.
GAV: What would you say is the biggest competitive advantages for Bettinglounge? What makes Bettinglounge stand out from the crowd?
We are looking to change the affiliate industry by offering an honest, transparent and personal product. All while promoting safe and responsible gambling.
We have some really exciting long-term projects that I think will add a lot of value to BettingLounge, while continuing with our personal touch instead of hiding behind a brand name.
GAV: What is the biggest challenge for you as a product owner?
The need for constant innovation is the biggest challenge facing us. There are a massive number of affiliates in the UK, and we have to offer something special to stand out.
GAV: We have done some reading at your site and found out some really interesting betting tips, how can you know so much!?
Well, I am in no way a betting tipster or expert. But, I have been following sports, mainly football and darts for most of my life. Of course, you learn a lot from that over the years.
But, the most valuable information is gained by a bit of research. All of our tips are well researched with key stats and facts for the match. It is not a foolproof way of betting, but it will help in your decision making.
See our betting tips as a guide, or if you agree, of course, you are welcome to back them. But, remember to do so in a fun and responsible way.
GAV: Steven, who is your favourite model? Is it Zlatan or David Beckham?
Ah, that's a tough one. Of course, David Beckham is my favourite model. I mean his boxers are not great, but what a man he is!
GAV: What betting tip has been your best in ROI?
The best betting tip so far has been a 12/1 win treble with Betway. Three away wins, Lincoln City, Leicester and Doncaster.
Although, Doncaster finished 3-2 and we had a nervy 7+ minutes of extra time that was not appreciated.
GAV: What is the best with TheGamblingAffiliateVoice?
The best thing is definitely to find new gaming conferences and read comprehensive articles . You are doing a great job writing about the conference Sigma on Malta. More affiliates and operators should definitely go to Sigma which is the best conference in my opinion.
AEToken Affiliate Platform Wins Blockchain Pitch Competition for Best ICO 2018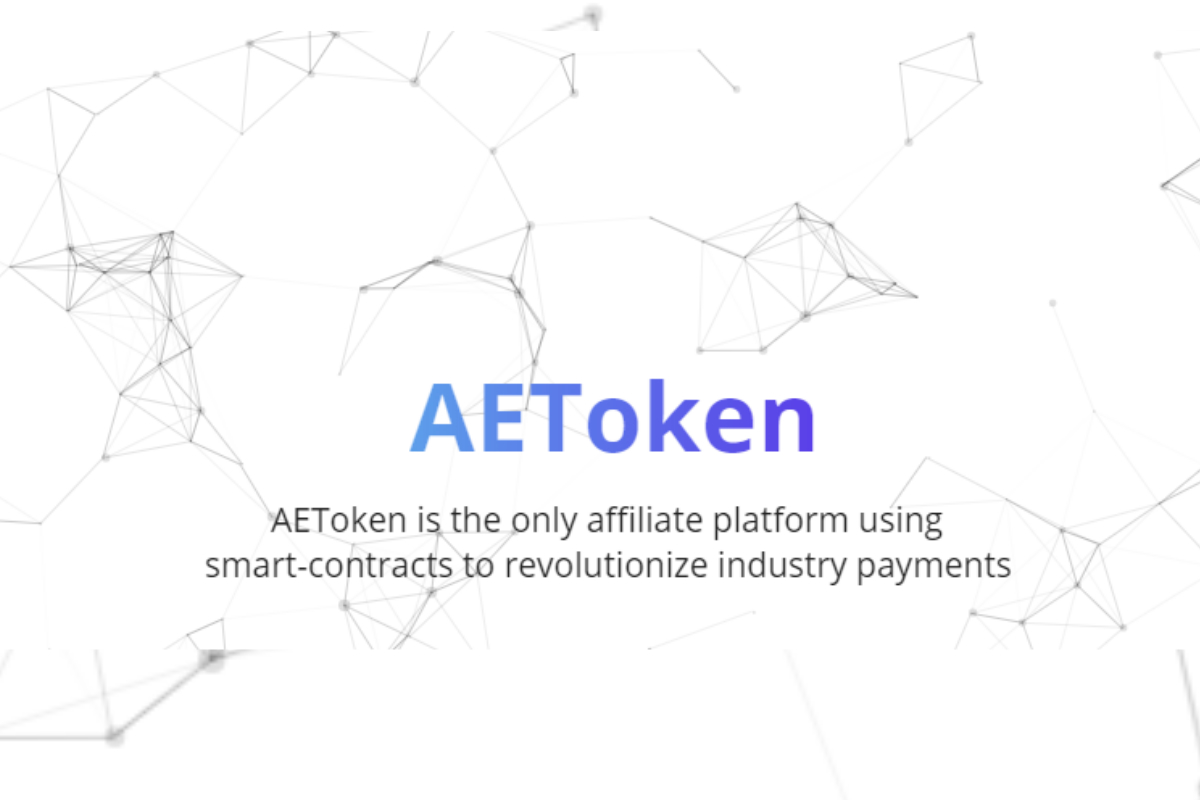 Blockchain based affiliate platform AEToken has won the best ICO pitch competition at the Malta Blockchain Summit. Held at the InterContinental Hotel Malta on November 1 and 2, 2018, the summit is a marquee event in the ICO/Blockchain sector, playing host to over 8,000 delegates and a speaker list that includes the Who's Who of the Crypto industry including the Winklevoss twins and John McAfee. The highlight of the summit, the ICO pitch contest saw 19 blockchain startups in a head to head battle for two cheques, each worth 25,000€.
Eventually a panel of judges, led by Investor Mark Hamade, judged AEToken (represented by CEO Vadim Fedotov) the best ICO pitch for its unique platform, which is designed to address shortcomings limiting the affiliate marketing industry.
The industry has long struggled with systemic problems including lack of enforceable contracts, fraud (traffic size verification/traffic value skimming), slow payments for services performed, and high minimum payouts. Now, for the first time, using blockchain and smart contract technology, AEToken ensures affiliate deals are secured through smart contract, payments are instant, fees are lower, and scalability is a non-issue.
Founded by Vadim Fedotov, Gene Hoffman and Jason Fernandes, AEToken has a particularly stellar team of advisors including 2017 Ycombinator partner Marcus Segal, Eman Pulis (Founder, SIGMA Conference), iGaming expert Michael Caselli, Walter Komarek (Forbesfone) and Dr. Evan Luthra of Almora Crypto Investment Group.