Catena Media acquires all affiliate related assets in Baybets Ltd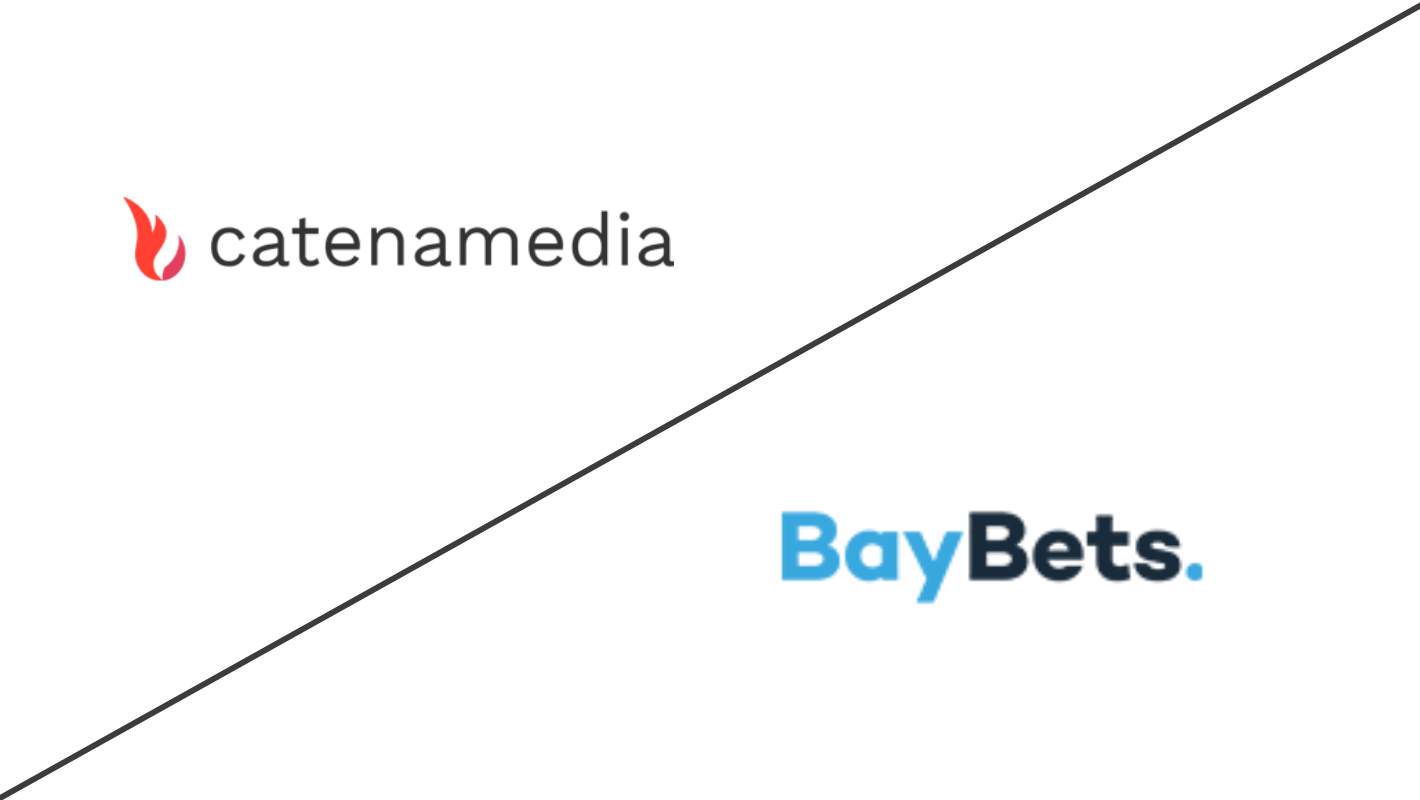 Catena Media acquires all affiliate related assets in Baybets Ltd ("Baybets"), one of Europe's leading affiliate marketing players in the sports betting segment, with a total of 50 websites, primarily focused on the German market.
The purchase price amounts to an upfront payment of EUR 26.5 million together with earn-out payments in the maximum amount of EUR 63.5 million, based on the performance of the acquired assets over a period of 24 months from the 1st of December 2017. The acquisition is expected to generate quarterly sales of approximately EUR 2.25 million with an operating margin of approximately 70 percent.
Through the acquisition of all affiliate related assets in Baybets, Catena Media will strengthen its offering within the sports betting segment and the very important German market. The integration of Baybets into Catena Media will commence immediately following completion of the transaction, which is expected to occur in mid-December 2017 (subject to certain customary conditions being fulfilled, such as the acquired assets being duly transferred to Catena Media). In addition to 50 websites and other affiliate related assets, the acquisition also includes a current team of 23 employees who will form part of Catena Media's Sports division, based at its offices in Malta.
"We are proud to announce the largest acquisition made by Catena Media since company inception, making us one of the strongest sports betting affiliate players on the market. We have set ambitious financial targets for the company, and the acquisition is fully in line with those targets. We are excited about being able to complete this deal, given the upcoming sports year of 2018, which will have both the Winter Olympics and the World Cup", says Henrik Persson Ekdahl, Acting CEO, Catena Media.
"I would like to thank all the people that have been involved in the company's journey so far, bringing us to where we are today. We now look forward reaching new heights together with Catena Media on a long-term basis, both from an operational perspective and as shareholders. We are excited for all the upcoming opportunities that await", says Jan Steffen, CEO, Baybets.
The initial purchase price, payable at closing of the transaction, amounts to an upfront payment of EUR 26.5 million of which EUR 13.25 million will be paid with newly issued shares in Catena Media and the remainder in cash. The shares will be issued at market value, calculated as the volume-weighted average price for Catena Media's shares on Nasdaq Stockholm during a period of 30 trading days measured in connection with the signing date. The shares will be subject to a lock-up period of 24 months.
In addition to the initial purchase price, the seller may receive two earn-out payments based on the performance of the acquired assets over a period of 24 months from the 1stof December 2017. Catena Media may choose to pay any earn-outs in cash or in newly issued shares in the company. Any new shares issued will be issued at market value, calculated as the volume-weighted average price for Catena Media's shares on Nasdaq Stockholm during a period of 30 trading days measured in connection with the relevant payment date.
The maximum amount of the first earn-out payment is EUR 20.0 million and is payable 45 business days after the 30th of November 2018. If paid in shares, a lock-up period of 12 months apply.
The maximum amount of the second earn-out payment is EUR 43.50 million and is payable 45 business days after the 30thof November 2019. If paid in shares, a lock-up period of 6 months apply.
In a reasonably expected scenario, the total cost of the acquisition would be approximately EUR 57.0 million, i.e. the upfront payment of EUR 26.5 million and earn-out payments in the total amount of EUR 30.5 million. In this scenario the acquired assets of Baybets needs to generate revenue growth of above 40 percent per year during the earn-out period of 24 months.
About Baybets:
Being one of the leading actors in lead generation, Baybets' core business is developing and maintaining comparison sites for the iGaming industry by driving traffic through high quality content and offers. Baybets' portfolio includes sites such as sportwetten.org and sportwette.net, and the business is concentrated on the German-speaking (DACH) markets. The team consists of 23 employees based in Malta.
About Catena Media:
Catena Media plc is an online performance marketing company that has established a leading position through strong organic growth and acquisitions.  The business was started in 2012 and the group has approximately 245 employees in the US, Australia, Japan, Serbia, UK, and Malta, where the Head Office is situated. In 2016, revenues reached approximately EUR 40 million. The company is listed on Nasdaq Stockholm Mid Cap.
Betsson Group Affiliates and AffPapa extend partnership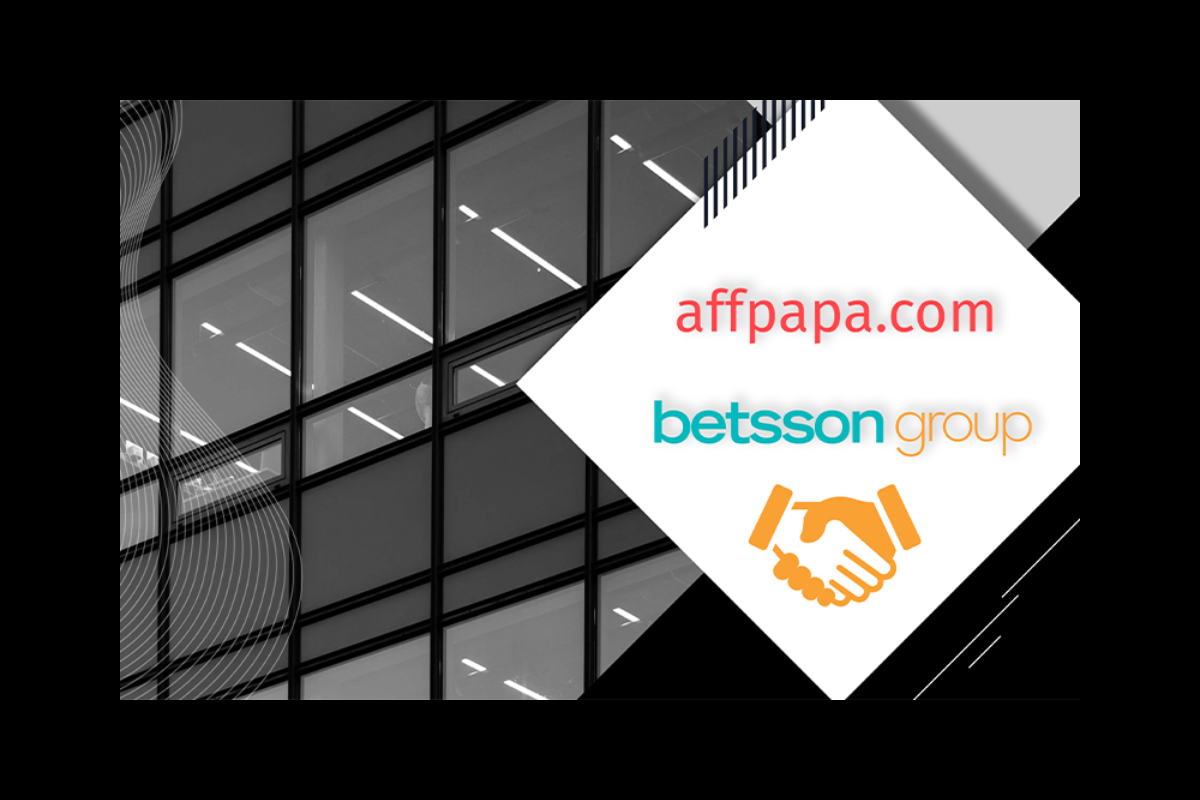 AffPapa – the ultimate iGaming directory, is excited to announce that it has renewed its partnership with Betsson Group Affiliates.
After learning about AffPapa's services in 2020, Betsson Group Affiliates decided it was in their greatest advantage to join forces with the ultimate iGaming directory. The two companies' year-long collaboration has now been extended.
Commenting on the announcement, Shakyra Jonsson, BGA's Senior Affiliate Operations Manager, said: "We have decided to renew our partnership with AffPapa, as the service provided has been exceptional. It's a tool we have utilized daily and we look forward to our extended collaboration!"
Betsson Group Affiliates is the exclusive online affiliate program that incorporates the core of the traditional business with the best practices of the dynamic and profitable online gaming industry.
You will enjoy these advantages by working with Betsson Group Affiliates:
High commission rates of up to 40%
Excellent marketing tools for effectively optimizing campaigns for maximum revenue
The BGA Wallet – the ultimate financial tool for affiliates in the market
30+ languages offered – making it simple for affiliates to reach international markets and make players more comfortable
Unique approach and exclusive service
Apart from that, Betsson Group Affiliates provides more than 20 brands and pays a great deal to responsible gambling.
Yeva Avagyan, Head of Commercials at AffPapa, went on to say: "I'm thrilled to announce that, as a result of a smooth and successful collaboration, Betsson Group and AffPapa have come to extend our mutual partnership. It's been a productive year with Betsson's incredible team, and we are looking forward to 2022's great unfoldings!"
AffPapa is thrilled to be continuing working with the leading Malta-based iGaming company. Betsson Group Affiliates' decision to prolong the collaboration is an honest reflection of AffPapa's ongoing efforts and high-quality service – an excellent compliment for the team's efforts.
Global brand 24kCasino removes admin fees for affiliates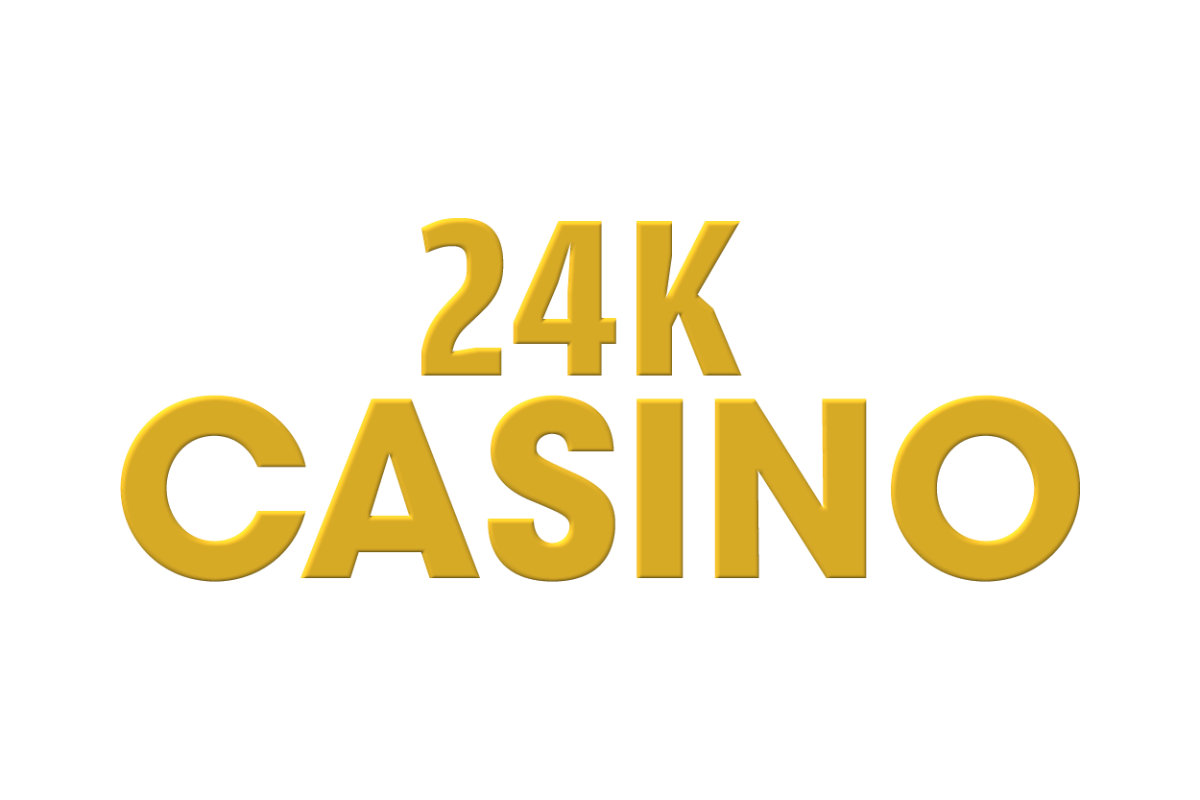 24KCasino is proud to be an independently run casino
24K Casino has recently stepped away from the white label offering of SG International and are proud to be an independently run casino.
Not only this, but 24kCasino has made many more upgrades to their product offering.
Firstly, they changed their payment processing provider, by integrating with a new provider they have been able to secure over 200 different deposit options for your players for all geos.
Secondly, they onboarded many new game providers, totalling around 6000 games from almost all top tier providers.
24kCasino CEO Mark Taylor said: "This gives us many more freedoms and the ability to be super reactive to both our Player and Affiliates needs. We believe these changes massively set us aside from any of our competitors and look to transform our partnership to be win win for both parties."
Most importantly, being independent, 24kCasino Affiliates are able to significantly reduce the costs they had previously, passing on the savings directly to their loyal Affiliates by removing our admin fee completely. As of today, they have abolished all admin fee's from the affiliate platform, 0% admin fee, you make your RS% from 100% of losses.
24kCasino has been in the industry since 2019, offering their Curacao licenced brand to a global market.  Covering 7 languages with 12 currencies, the casino offers the traditional payment methods as well as the expected Crypto options as well.
With so many casinos in the market, 24kCasino strives to continue to build on the customer journey and experience. Their welcome offer incorporates a deposit offer as well as free spins and has a high withdrawal limit per month.
Frapapa Launch New Affiliate Program with Income Access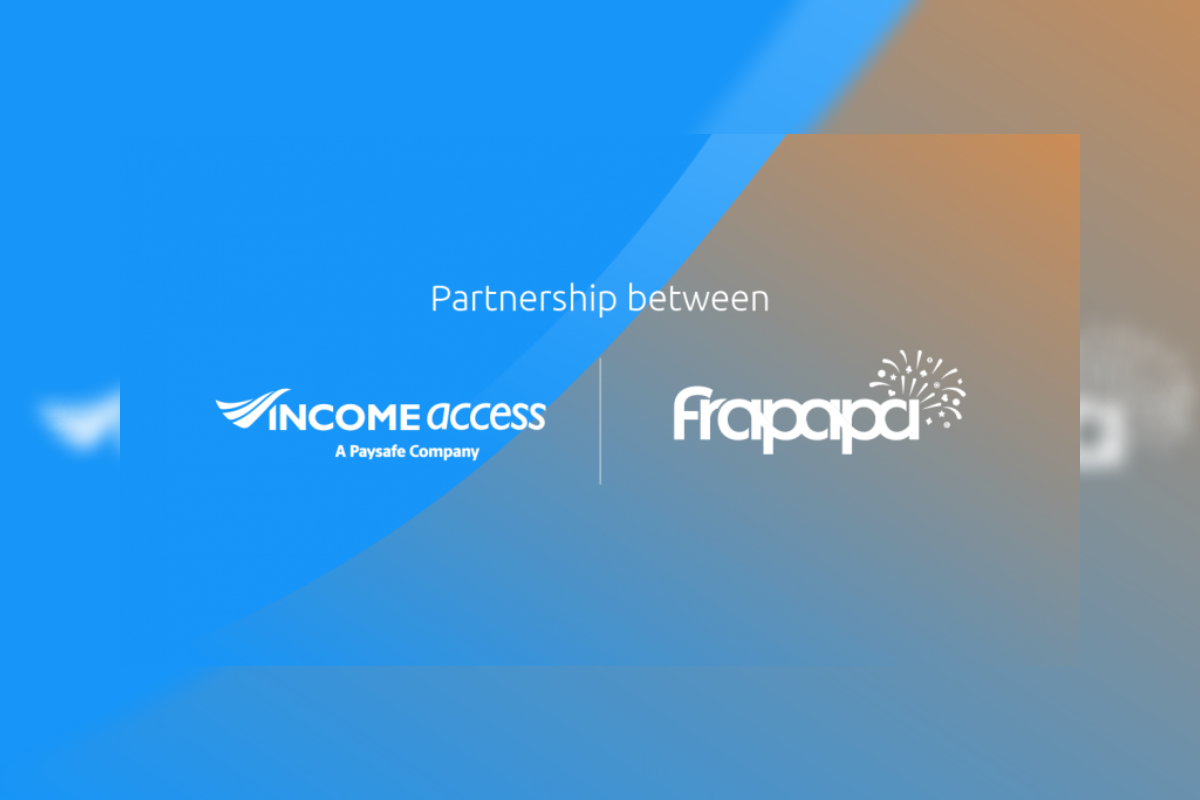 Income Access is thrilled to announce their partnership with Frapapa, in addition to the launch of their new affiliate programme! Frapapa is an exciting new sportsbook and casino platform focused on the expanding Nigerian market.
We will be providing our industry-leading affiliate marketing tracking platform solution to Frapapa, as well as launching and managing its new affiliate channel. The launch will supply affiliates with a wide range of marketing and analytics tools, flexible commissions, detailed performance tracking and support from a knowledgeable team with 19 years of experience in the industry.
About Frapapa
Frapapa is a new sports betting and casino platform that is targeting the growing Nigerian market. They offer access to betting on all your favourite sports, including football, basketball, and rugby. In addition, they have a variety of casino games for their players, along with live and virtual games to play and bet on.
Their platform is easy to navigate and has several exciting features for sports lovers, to make their experience even more enjoyable! These features include Frapapa's compact view of all daily events, filters for the market options, and an intelligent arrangement of the various sports to bet on. Despite the brand just barely being a year old, it is already well known to many sports betting fans, due to their exceptional service and amazing offers available.
About Player Opportunities
Frapapa has an array of exciting bonuses for their clients to benefit from, as new players get to take advantage of their 300% welcome bonus up to N300,000. They can even enjoy this offer up to three times! If players miss out on this welcome bonus, they can still claim 75% on the next two deposits made. Frapapa's players can enjoy the convenience of their mobile app and live support seven days a week. They also offer instant pay-outs and in-play cash out to their users.
Frapapa's Commission Promotion
With the launch of their affiliate programme, Frapapa is offering a premium-tiered commission deal, where new affiliates who sign up to the programme get a premium revenue share of up to 35%.