Catena Media acquires all affiliate related assets in Baybets Ltd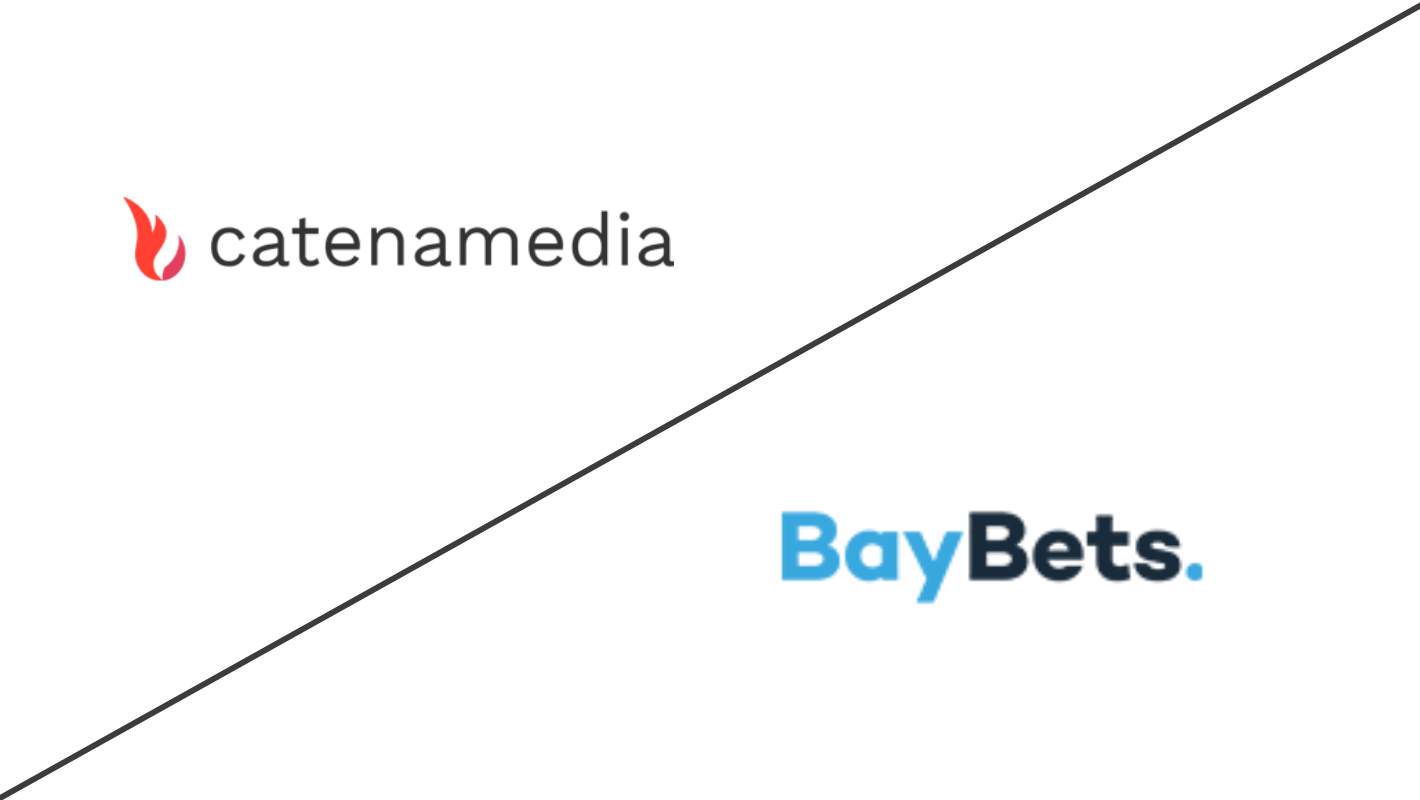 Catena Media acquires all affiliate related assets in Baybets Ltd ("Baybets"), one of Europe's leading affiliate marketing players in the sports betting segment, with a total of 50 websites, primarily focused on the German market.
The purchase price amounts to an upfront payment of EUR 26.5 million together with earn-out payments in the maximum amount of EUR 63.5 million, based on the performance of the acquired assets over a period of 24 months from the 1st of December 2017. The acquisition is expected to generate quarterly sales of approximately EUR 2.25 million with an operating margin of approximately 70 percent.
Through the acquisition of all affiliate related assets in Baybets, Catena Media will strengthen its offering within the sports betting segment and the very important German market. The integration of Baybets into Catena Media will commence immediately following completion of the transaction, which is expected to occur in mid-December 2017 (subject to certain customary conditions being fulfilled, such as the acquired assets being duly transferred to Catena Media). In addition to 50 websites and other affiliate related assets, the acquisition also includes a current team of 23 employees who will form part of Catena Media's Sports division, based at its offices in Malta.
"We are proud to announce the largest acquisition made by Catena Media since company inception, making us one of the strongest sports betting affiliate players on the market. We have set ambitious financial targets for the company, and the acquisition is fully in line with those targets. We are excited about being able to complete this deal, given the upcoming sports year of 2018, which will have both the Winter Olympics and the World Cup", says Henrik Persson Ekdahl, Acting CEO, Catena Media.
"I would like to thank all the people that have been involved in the company's journey so far, bringing us to where we are today. We now look forward reaching new heights together with Catena Media on a long-term basis, both from an operational perspective and as shareholders. We are excited for all the upcoming opportunities that await", says Jan Steffen, CEO, Baybets.
The initial purchase price, payable at closing of the transaction, amounts to an upfront payment of EUR 26.5 million of which EUR 13.25 million will be paid with newly issued shares in Catena Media and the remainder in cash. The shares will be issued at market value, calculated as the volume-weighted average price for Catena Media's shares on Nasdaq Stockholm during a period of 30 trading days measured in connection with the signing date. The shares will be subject to a lock-up period of 24 months.
In addition to the initial purchase price, the seller may receive two earn-out payments based on the performance of the acquired assets over a period of 24 months from the 1stof December 2017. Catena Media may choose to pay any earn-outs in cash or in newly issued shares in the company. Any new shares issued will be issued at market value, calculated as the volume-weighted average price for Catena Media's shares on Nasdaq Stockholm during a period of 30 trading days measured in connection with the relevant payment date.
The maximum amount of the first earn-out payment is EUR 20.0 million and is payable 45 business days after the 30th of November 2018. If paid in shares, a lock-up period of 12 months apply.
The maximum amount of the second earn-out payment is EUR 43.50 million and is payable 45 business days after the 30thof November 2019. If paid in shares, a lock-up period of 6 months apply.
In a reasonably expected scenario, the total cost of the acquisition would be approximately EUR 57.0 million, i.e. the upfront payment of EUR 26.5 million and earn-out payments in the total amount of EUR 30.5 million. In this scenario the acquired assets of Baybets needs to generate revenue growth of above 40 percent per year during the earn-out period of 24 months.
About Baybets:
Being one of the leading actors in lead generation, Baybets' core business is developing and maintaining comparison sites for the iGaming industry by driving traffic through high quality content and offers. Baybets' portfolio includes sites such as sportwetten.org and sportwette.net, and the business is concentrated on the German-speaking (DACH) markets. The team consists of 23 employees based in Malta.
About Catena Media:
Catena Media plc is an online performance marketing company that has established a leading position through strong organic growth and acquisitions.  The business was started in 2012 and the group has approximately 245 employees in the US, Australia, Japan, Serbia, UK, and Malta, where the Head Office is situated. In 2016, revenues reached approximately EUR 40 million. The company is listed on Nasdaq Stockholm Mid Cap.
Latam Affiliates Confirmed for June 30, 2022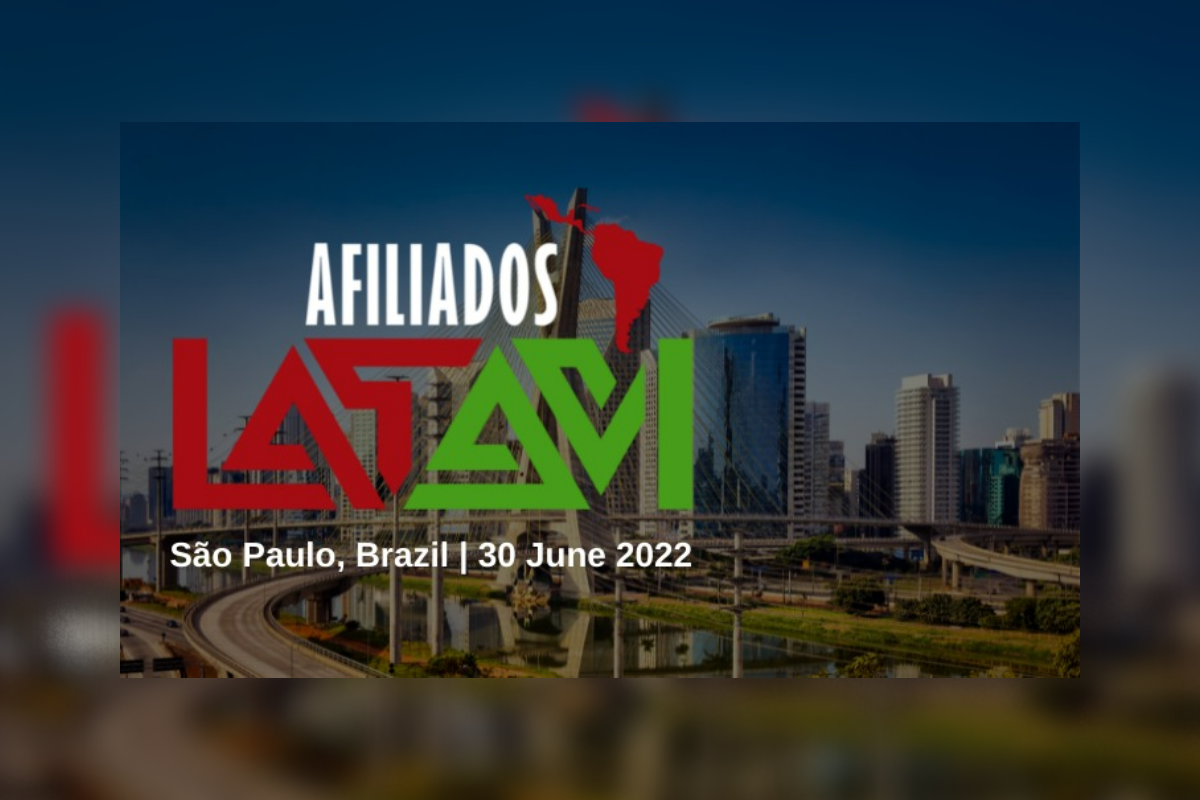 The first edition of the Afiliados Latam – São Paulo event is confirmed for June 30th and will take place in São Paulo. The event will be the day after the BiS (Brazilian iGaming Summit), which will take place between the 28th and 29th of June, at the same location.
This year, both events will be held at Espaço JK, which is located on one of the most prestigious corners of São Paulo, at the intersection of Av. Juscelino Kubitscheck and Av. I would do Lima. In addition to a select venue, the event will also feature high quality content and renowned speakers in the iGaming industry.
Among some of the names that will be present, are confirmed, Pedro Lucas Trindade, Pedro Feitosa, Juliano Fontes, Fernando Verchai, Abelardo Dantas, Rodrigo Loco and other famous figures who will soon have their names released.
The event that covers the iGaming market, which in turn includes sports betting, casino games, bingo, poker and other modalities, should also cover topics about digital marketing in general, in addition to affiliate marketing. In addition to this publicity content, we will have issues regarding crypto, tokens and NFTs being covered on stage.
The complete agenda will be published on the official website of Afiliados Latam until the beginning of June. Until then, stay tuned to the event's digital channels to follow the names of confirmed participants and the companies that will be there.
For the time being, the expectation is that there will be panels dedicated to the hottest issues of the moment, such as the possible situation of affiliates after a regulation of the sports betting market and the possible opening of the market in general after the bill that was passed in Congress earlier this year.
""The initiative will give voice to affiliates who bring years of experience in their luggage, to share during the event, so that the audience can take advantage of important tips to start or improve their operations" – commented Alessandro Valente, co-founder of Super Afiliados and creator of the event.
Since December, plans were being drawn up so that the event would take the form it needed to reach both the more experienced public and those who are not yet used to working in this sector.
Blexr Acquires Prime NZ Casino Review Site for Seven Figures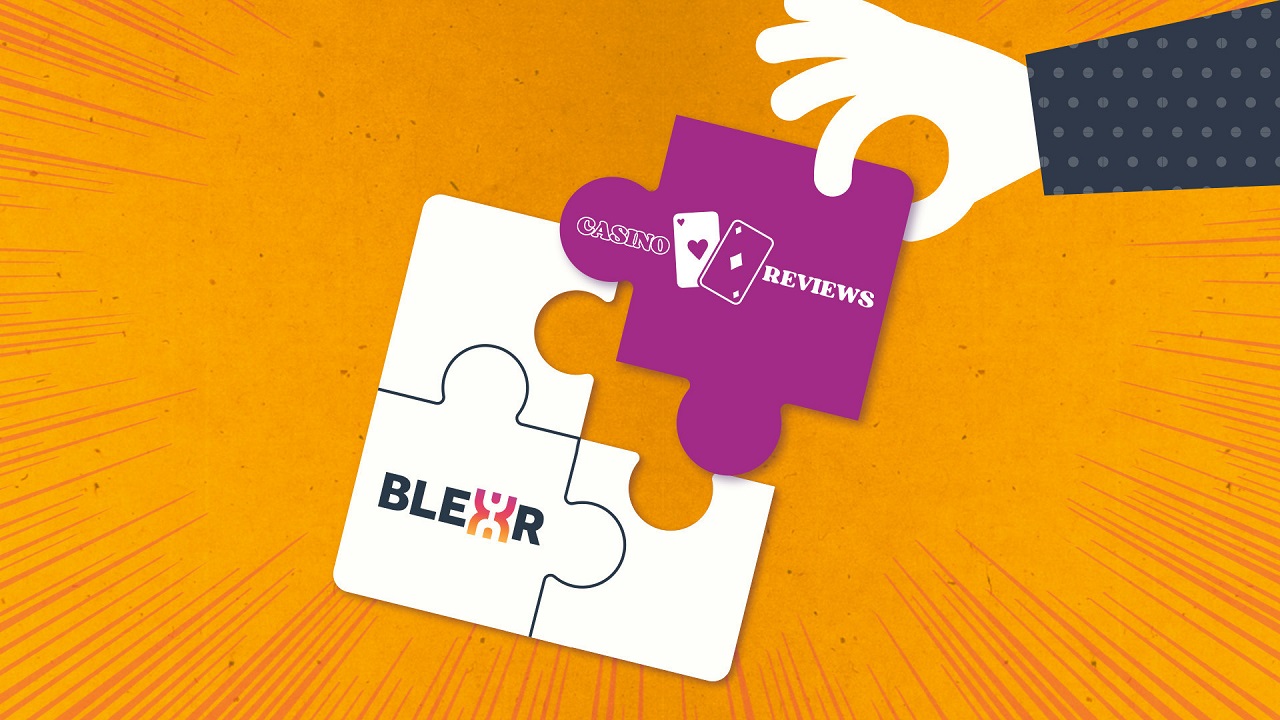 Lead generation company Blexr has bought the New Zealand-based website CasinoReviews.net.nz as part of its ongoing drive to expand its portfolio.
The site provides honest and thorough reviews of reputable online casinos which accept players from New Zealand, helping people make better online decisions.
Blexr, which has its headquarters in Malta, plans to make the website the most comprehensive casino resource for Kiwi players.
Blexr acquired https://www.casinoreviews.net.nz/ for a seven-figure sum, demonstrating its commitment to owning properties that will further enhance its offerings to its customer base.
Koen Bongers, Blexr's Head of Marketing, said: "We believe this acquisition will blend very well into our existing product portfolio while increasing our presence in our target markets.
"New Zealand has a high interest in slot machines – called 'pokies' locally – and our bespoke free casino games technology allows us to create a highly localised offering in the market that will stand out from the competition.
"We have big plans for this website and are excited to see how it will grow in the coming months."
AffPapa and Bspin.io join forces in a new partnership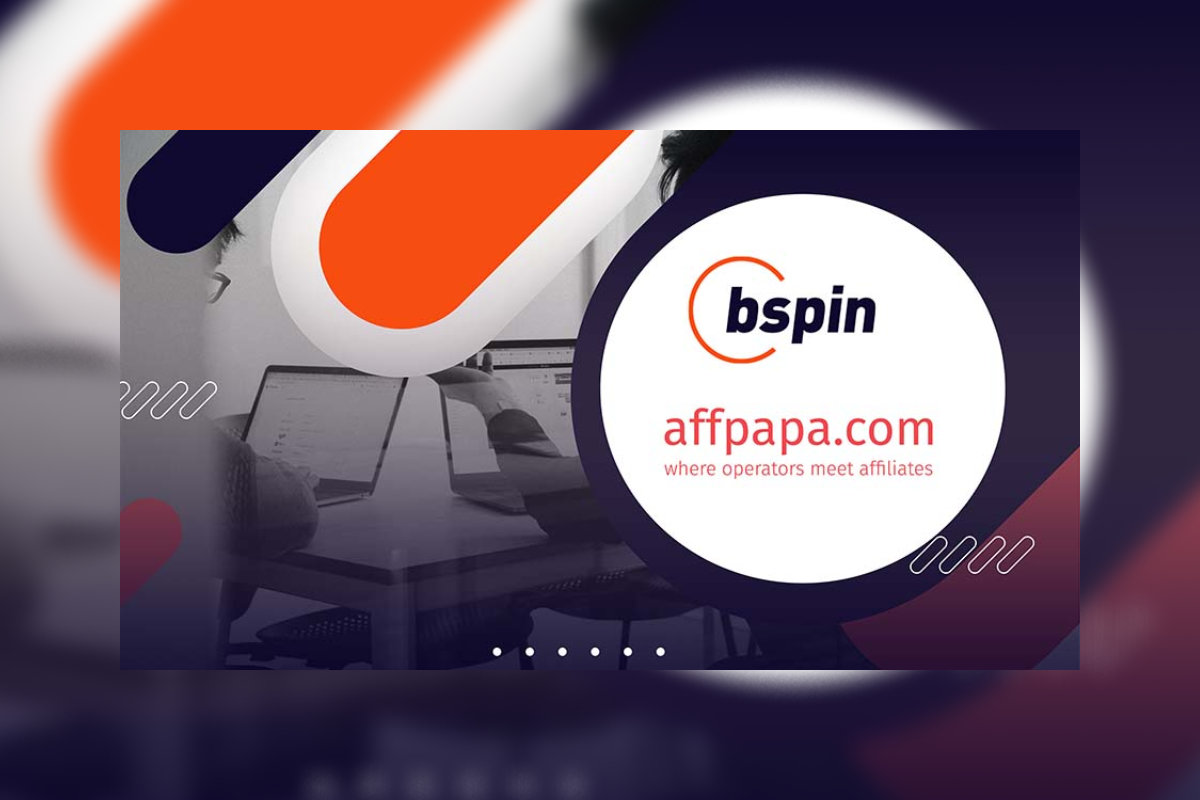 AffPapa is excited to reveal its new partnership with Bspin.io, officially welcoming the iGaming operator to its ultimate directory.
Bspin.io, which launched in 2018, has since set up a dedicated community of returning players who enjoy a variety of benefits that we'll go over in a bit.
The iGaming operator, which employs Bitcoin as its exclusive currency, allows its users to deposit, play, and withdraw Bitcoin with no extra conversion in their accounts – same with opening and exiting the games.
Bspin.io commented on the partnership:
"Bspin.io is very pleased to have started cooperation with AffPapa to continue delivering one of the purest forms of entertainment made transparent, safe, and with the players in mind. The joint effort will help to continue operating globally developing the proprietary casino platform on top of crypto adoption."
Bspin.io is constantly upgrading its appearance and introducing new games. Over 600 titles are available on the website, ranging from jackpots to slots and table games. Daily rewards and one-time bonuses keep gamers intrigued and returning for more.
The operator covers popular GEOs, including Australia, Germany, Japan, Mexico, the United States, and Venezuela.
Yeva Avagyan, CCO at AffPapa, stated:
"I am very delighted to see Bspin.io go live with us – AffPapa. With their generous bonuses, one time offers, and 600+ thrilling games, Bspin has secured a loyal fanbase. I'm sure our crypto affiliates will be pleasantly surprised by our new operator being listed in the directory as well."
When it comes to feedback and customer support, the operator states that every opinion and suggestion is evaluated. Their team of experts feel that this is the ideal strategy for having satisfied consumers.
With reliability, lightning-fast performance, and huge offers, Bspin.io is now open for direct messaging and exciting collaborations!