Catena Media acquires all affiliate related assets in Baybets Ltd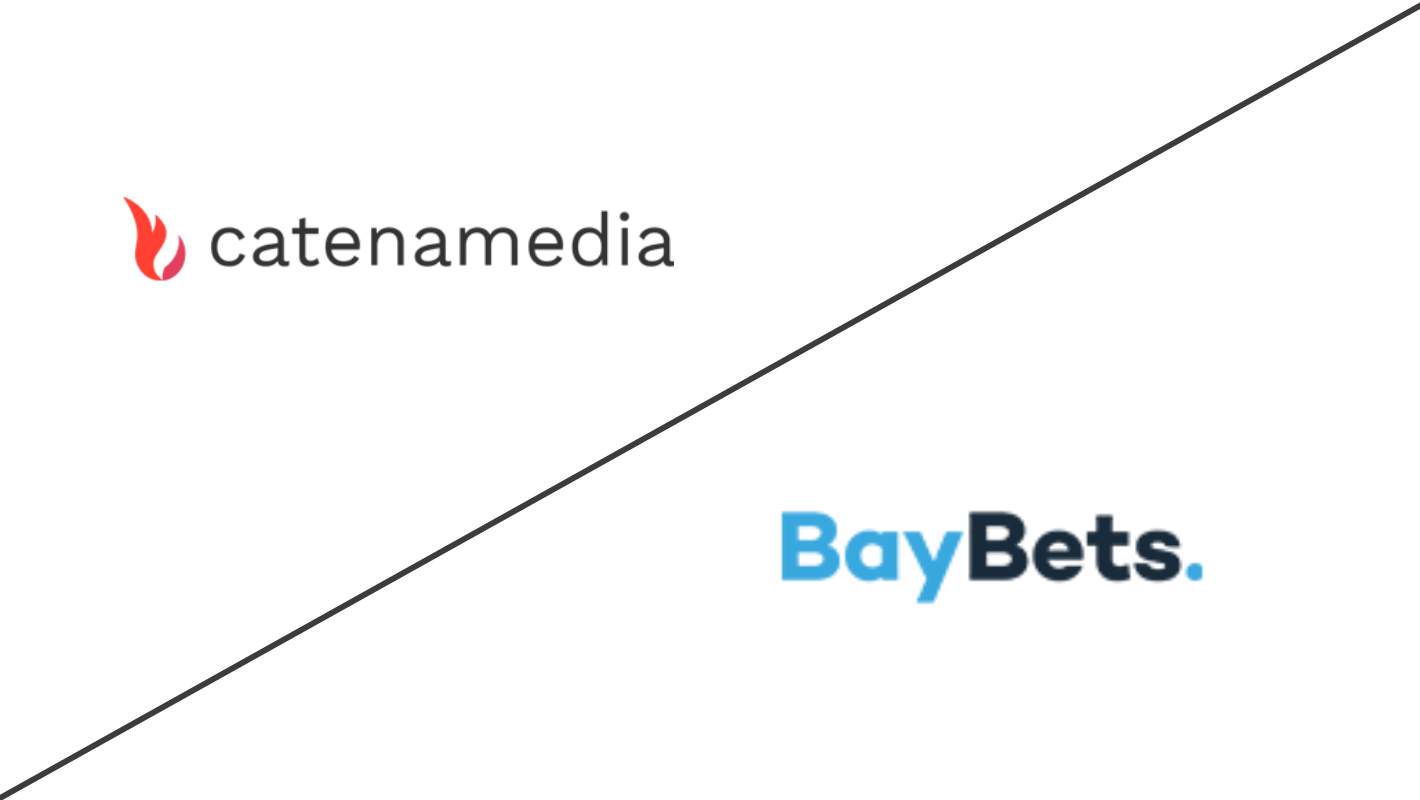 Catena Media acquires all affiliate related assets in Baybets Ltd ("Baybets"), one of Europe's leading affiliate marketing players in the sports betting segment, with a total of 50 websites, primarily focused on the German market.
The purchase price amounts to an upfront payment of EUR 26.5 million together with earn-out payments in the maximum amount of EUR 63.5 million, based on the performance of the acquired assets over a period of 24 months from the 1st of December 2017. The acquisition is expected to generate quarterly sales of approximately EUR 2.25 million with an operating margin of approximately 70 percent.
Through the acquisition of all affiliate related assets in Baybets, Catena Media will strengthen its offering within the sports betting segment and the very important German market. The integration of Baybets into Catena Media will commence immediately following completion of the transaction, which is expected to occur in mid-December 2017 (subject to certain customary conditions being fulfilled, such as the acquired assets being duly transferred to Catena Media). In addition to 50 websites and other affiliate related assets, the acquisition also includes a current team of 23 employees who will form part of Catena Media's Sports division, based at its offices in Malta.
"We are proud to announce the largest acquisition made by Catena Media since company inception, making us one of the strongest sports betting affiliate players on the market. We have set ambitious financial targets for the company, and the acquisition is fully in line with those targets. We are excited about being able to complete this deal, given the upcoming sports year of 2018, which will have both the Winter Olympics and the World Cup", says Henrik Persson Ekdahl, Acting CEO, Catena Media.
"I would like to thank all the people that have been involved in the company's journey so far, bringing us to where we are today. We now look forward reaching new heights together with Catena Media on a long-term basis, both from an operational perspective and as shareholders. We are excited for all the upcoming opportunities that await", says Jan Steffen, CEO, Baybets.
The initial purchase price, payable at closing of the transaction, amounts to an upfront payment of EUR 26.5 million of which EUR 13.25 million will be paid with newly issued shares in Catena Media and the remainder in cash. The shares will be issued at market value, calculated as the volume-weighted average price for Catena Media's shares on Nasdaq Stockholm during a period of 30 trading days measured in connection with the signing date. The shares will be subject to a lock-up period of 24 months.
In addition to the initial purchase price, the seller may receive two earn-out payments based on the performance of the acquired assets over a period of 24 months from the 1stof December 2017. Catena Media may choose to pay any earn-outs in cash or in newly issued shares in the company. Any new shares issued will be issued at market value, calculated as the volume-weighted average price for Catena Media's shares on Nasdaq Stockholm during a period of 30 trading days measured in connection with the relevant payment date.
The maximum amount of the first earn-out payment is EUR 20.0 million and is payable 45 business days after the 30th of November 2018. If paid in shares, a lock-up period of 12 months apply.
The maximum amount of the second earn-out payment is EUR 43.50 million and is payable 45 business days after the 30thof November 2019. If paid in shares, a lock-up period of 6 months apply.
In a reasonably expected scenario, the total cost of the acquisition would be approximately EUR 57.0 million, i.e. the upfront payment of EUR 26.5 million and earn-out payments in the total amount of EUR 30.5 million. In this scenario the acquired assets of Baybets needs to generate revenue growth of above 40 percent per year during the earn-out period of 24 months.
About Baybets:
Being one of the leading actors in lead generation, Baybets' core business is developing and maintaining comparison sites for the iGaming industry by driving traffic through high quality content and offers. Baybets' portfolio includes sites such as sportwetten.org and sportwette.net, and the business is concentrated on the German-speaking (DACH) markets. The team consists of 23 employees based in Malta.
About Catena Media:
Catena Media plc is an online performance marketing company that has established a leading position through strong organic growth and acquisitions.  The business was started in 2012 and the group has approximately 245 employees in the US, Australia, Japan, Serbia, UK, and Malta, where the Head Office is situated. In 2016, revenues reached approximately EUR 40 million. The company is listed on Nasdaq Stockholm Mid Cap.
'Pitch & Fix' to make Affiliate Bootcamp debut in 2019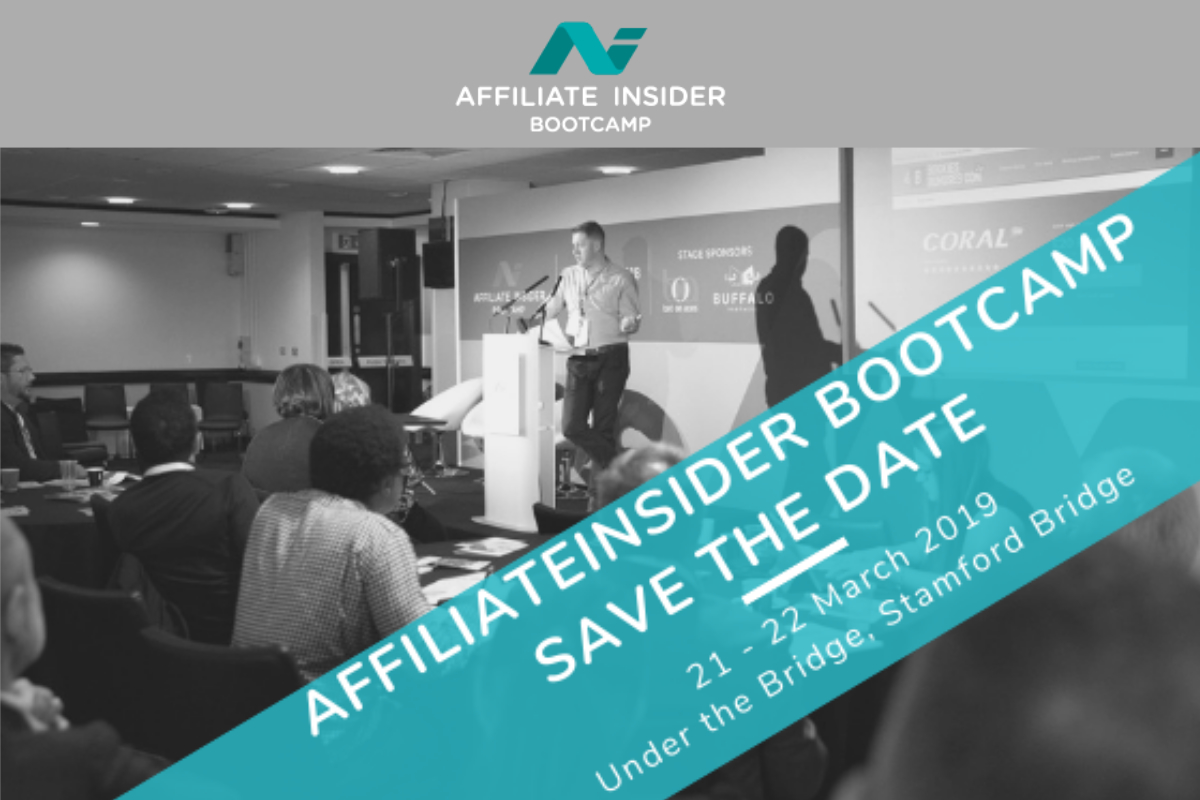 AffiliateINSIDER will launch Pitch & Fix speed networking sessions and a Business Coaching Workshop at next year's Affiliate Bootcamp, held at Roman Abramovich's extravagant personal nightclub, Under the Bridge, from 21-22 March.
The second instalment of the popular affiliate conference, held over two days for the first time, has been designed to help affiliates in the sports betting industry growth hack and gain expert digital knowledge around driving traffic growth to their sites.
The event, which has previously attracted sponsorship from key industry brands such as Paysafe's Income Access, Buffalo Partners, Intertops, MyBet and BetonAces, has this year seen its headline sponsorship slot taken up by leading sports betting brand Vbet Affiliates.
Arsen Aharonyan, VP Operations at Vbet, said: "We're delighted to be partnering with AffiliateINSIDER to promote affiliate business growth. Affiliate marketing is vitally important for our business and this conference puts us in touch with over 100 active affiliates in a number of regions that we can do business with and that's a perfect opportunity to expand our brand reach."
"This year we are going bigger and bolder, with more than 150 delegates expected for a spectacular two-day bootcamp, specifically designed to support affiliate marketing and skills development," explained AffiliateINSIDER founder and CEO Lee-Ann Johnstone.
"As digital is constantly disrupting, we are striving to keep affiliates updated with new trends, and allow operators to get better connected to new and mid tier affiliates who are serious about doing good business but maybe aren't directly account managed in a programme yet.
"Content is a key focus for our bootcamps, as is facilitating commercial negotiations for better business, which is why we've collated some of the brightest digital minds to share expert insights and cutting edge digital trends for delegates to implement in their businesses."
Within the conference agenda, AffiliateINSIDER has introduced 'Pitch & Fix' speed networking sessions to help delegates make new connections, secure commercial deals and find skills they need to grow their business through approved and vetted agency suppliers.
Meanwhile, the second day will feature an 'Elevate + Thrive entrepreneurial affiliate business coaching session' – hosted by a leading UK entrepreneur and business coach, which will encourage delegates to focus on the competition and get in the right business mindset to drive revenue growth.
"The objective of this session is to help delegates adjust their mind set for entrepreneurial success," added Johnstone. "Running an affiliate business is hard work; adjusting your mindset when challenges are faced is key to driving commercial growth in your business.
"This is unique opportunity for delegates in the iGaming affiliate community to take advantage of customised coaching which is generally readily available in our industry."
This year's speaker lineup includes a range of digital experts such as Square in the Air Director Robin Hutchison, Alex Burgess and Frankie Hobbs of GOAT agency, Ayima Chief Strategy Officer Rob Kerry and Duncan Thomas, Head of Innovation for Pomegranate – a leading UK agency specialising in the psychology of emotion within UX and Design.
For information on how to participate as a vetted agency or operator sponsor, contact the sales team at AffiliateINSIDER via sales@affiliateinsider.com
LeoVegas Affiliates News November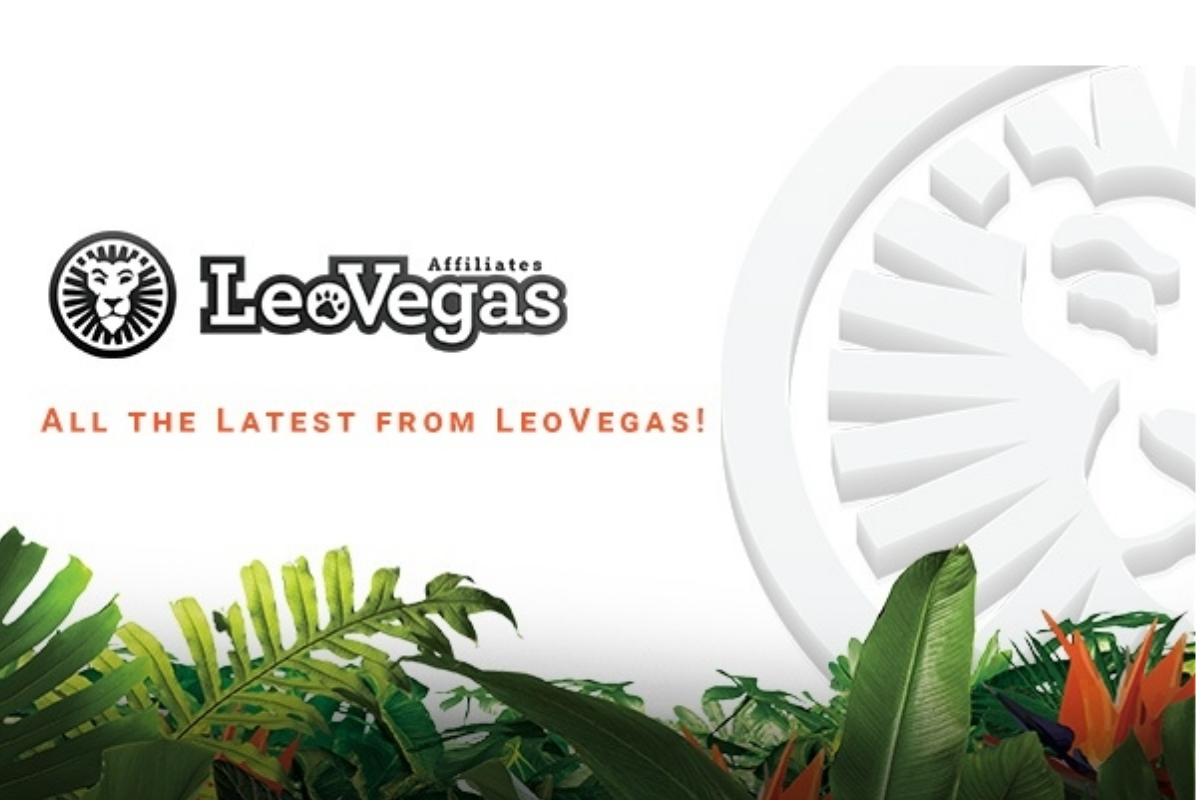 New Norwegian Casino Welcome Offer
LeoVegas Affiliates will be introducing a new Norwegian Casino Bonus as of today, 19th November at 12pm CET.
The welcome bonus amount will be changing from 40.000 kr to 35.000 kr but the number of free spins will remain the same (220 inclusive of 20 registration spins)
The new marketing message is; ' Opptil 35.000 kr i velkomstbonus + 220 gratis spinn'
Please find the changes to the bonuses tiers below;
New 2 Tier- 1st Deposit
Deposit up to 999 NOK – 100% Bonus + 20 FS
Deposit 1000+ NOK – 150% up to 5000 NOK + 50 FS
New 2 Tier- 2nd Deposit
Deposit up to 999 NOK – 100% Bonus + 20 FS
Deposit 1000+ NOK – 200% up to 10000 NOK + 50 FS
New 2 Tier- 3rd Deposit
Deposit up to 999 NOK – 50% Bonus + 20 FS
Deposit 1000+ NOK – 100% up to 10000 NOK + 50 FS
New 2 Tier- 4th Deposit
Deposit up to 1000 NOK – 50% Bonus + 20 FS
Deposit 1000+ NOK – 100% up to 10000 NOK + 50 FS
Their Norwegian casino superlink will be updated to reflect these changes on Monday 19th and new banners will also be available, please contact your account manager or email AffiliateTeam@leovegas.com for the updated banners on Monday.
LeoVegas Player sets Joker Millions Jackpot Record!
One lucky LeoVegas player from Sweden has spun their way to a record-breaking jackpot win on Joker Millions, a slot from Yggdrasil.
We are extremely pleased to confirm that on the evening of Friday, 9th November 2018, one very happy individual found their fortune on one of our main progressive jackpot games. The lucky player from Sweden mastered the jokers for a monumental win of €7,832,262.02 playing Joker Millions and there's more to this astonishing win than that!
This incredible sum of money is made all the more impressive as it is the highest ever recorded jackpot on this Yggdrasil slot game. The previous record of over €5 million was won back in July 2017. Even more amazing is the fact that this sum was won from a bet of 5 Swedish Krone – roughly 0.50c!
To celebrate the good news, LeoVegas is going to be giving away Free Spins to both new and existing customers, on certain Yggdrasil games from 16th – 23rd November .The player/s with the highest win with those spins, will win 500 in cash!
This campaign will run in all countries except IT ,UK,IE & DK.
For players looking for a jackpot…
Yggdrasil, who recently developed the exclusive Pirates: Smugglers Paradisefor LeoVegas, has a number of great casino slots available such as Royal Family and Vikings Go Berzerk. And while the jackpot in Joker Millions begins to rise once more, there are plenty of other jackpot games to choose from.
At this exact moment in time, the Mega Moolah jackpot is above €7.5 million, so if you're looking to try and win a massive jackpot for yourself, this is the game to enjoy a few spins on. Hall of Gods and Mega Fortune both have sizable jackpots up for grabs too, so make sure to check them out!
Watch this space for more exciting news from LeoVegas!
Lindar Media Launches New MrQ Affiliate Programme with Income Access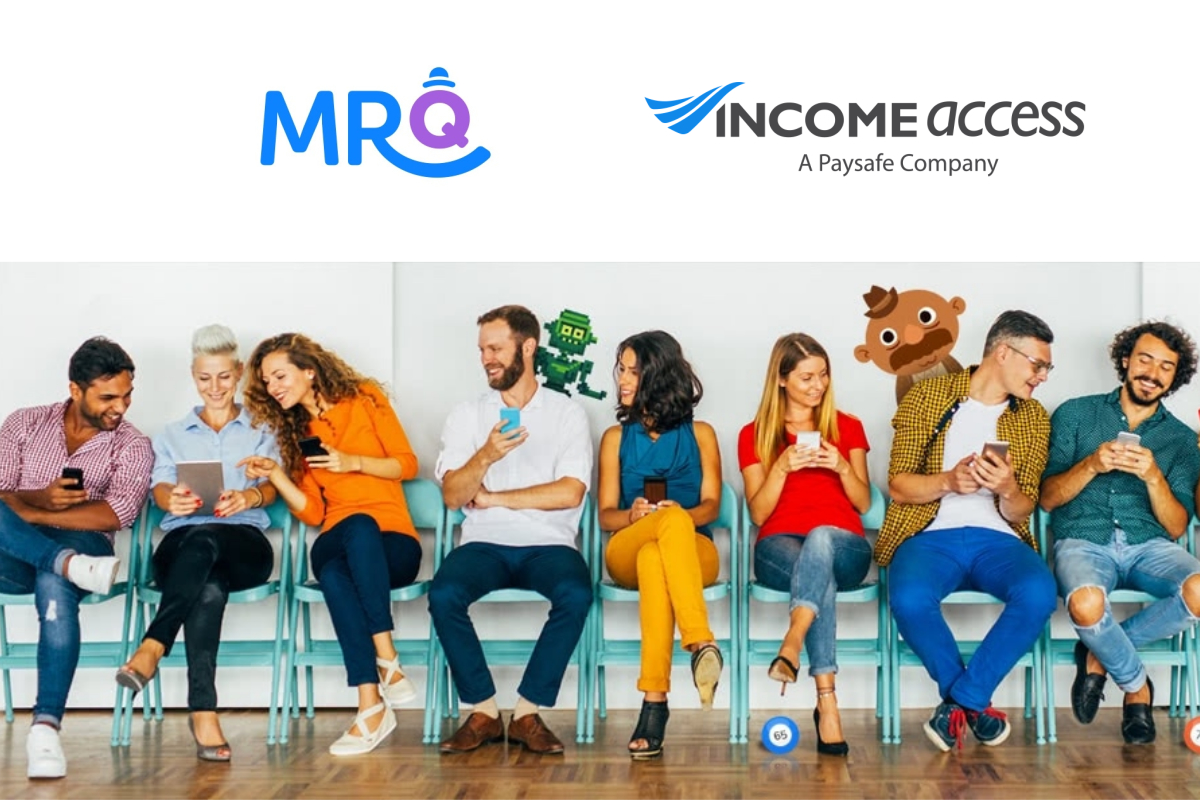 Newly-launched bingo brand will use Income Access' affiliate platform to grow UK acquisitions
Lindar Media, the UK-based operator of white-label online bingo and casino brands, has announced the launch of the MrQ affiliate programme with Income Access, Paysafe Group's marketing technology and services provider. The programme will support the MrQ bingo brand, which launched in August and runs on proprietary software developed by the team at Lindar.
MrQ currently operates nine online bingo rooms, offering a variety of 75-ball, 90-ball and jackpot bingo.
Affiliates of the MrQ programme will be equipped with a range of marketing tools, including ads in multiple formats and dimensions, with bespoke landing pages available upon request. Through the Income Access platform, affiliates can evaluate the performance of marketing campaigns and use data-based insights to guide future efforts. MrQ marks the second affiliate programme that Lindar has launched with Income Access – the first integration took place in April.
The programme will supply key resources, including affiliate management support, an in-house CRM team to maximise player value and a content specialist to craft site reviews in a suitable tone and style. MrQ affiliates will also earn 70% revenue share commission for their first three months of membership.
Complementing MrQ's bingo product is a catalogue of 28 slot games supplied by Thunderkick and 50 additional titles from Eyecon set to be integrated by the end of the year. Players have access to a variety of bonus offers, the details of which can be found on the MrQ Promotions page.
MrQ runs two 24-hour bingo rooms – Popcorn and Winner Takes All – and is the first and only bingo site to offer uncapped real money winnings to its players, with no wagering required. The platform that runs the site incorporates dynamic bingo scheduling and an automated marketing platform. Furthermore, it includes a unique business intelligence tool that facilitates responsible gambling and the correct prioritisation of compliance integrations, which is supported by a specialised team that ensures adherence to UK regulations and the proactive protection of player interests.
James Booth, Acquisition Operations Manager at Lindar Media, said: "Income Access has an excellent reputation as the go-to affiliate tracking platform in the iGaming space. We've used them in our own capacity as an affiliate and as a white-label operator, so it made sense to use them as a partner for our custom-built platform."
Booth added: "The affiliate channel naturally makes up a huge portion of our marketing activity, but Income Access is used across all of our channels and to evaluate all of our marketing partners, including our agency-led marketing campaigns."
Tara Wilson, General Manager at Income Access, Paysafe Group, said: "We're excited about the opportunity to build on our existing relationship with the team at Lindar through this new launch. They are committed to providing unique player experiences and we're proud that our affiliate platform will play a role in their continued success."
To learn more about the MrQ affiliate programme, contact Lindar Media.
About MrQ:
Launched in August 2018, MrQ was created by Lindar Media to bring new life into the world of online bingo. Why choose MrQ? Well, it may be the new kid on the block, but it's like nothing you've seen before. With one-of-a-kind software, and real cash wins – you won't want to play anywhere else.
The gaming services on this website are operated by Lindar Media Limited, a company registered in England & Wales and which is licensed and regulated by the UK Gambling Commission (License No: R 000-051250-R-328289-001). All games on this website are extensively tested and certified by an independent third-party test house to ensure a random, fair and honest experience for all.
We are committed to ensuring the privacy and safety of our players at all times. Our responsible gambling policy provides guidance, support and advice on managing the time and money you spend at MrQ.
About Income Access:
Founded in 2002, Income Access is a digital marketing and technology company with an independent affiliate network. It specialises in providing affiliate marketing and digital marketing solutions to regulated iGaming, lottery, land-based casino and financial trading companies. Through its award-winning marketing software and a partnership-centric approach, Income Access delivers comprehensive data and strategic insight on marketing campaigns across all digital and offline channels.
In September 2016, Income Access was acquired by Paysafe Group, the company behind the digital wallet brands NETELLER and Skrill. Income Access is partnered with over 300 brands worldwide. These include: Betfred, Bet Victor, BGO Group, Caesars Interactive, Danske Spil (Danish national lottery), ETX Capital, GAIN Capital, IGT's Lottomatica, Ladbrokes Coral, Jackpotjoy, Michigan Lottery, Pennsylvania Lottery, Pinnacle, Sportingbet, Tote Ireland, and TwinSpires.