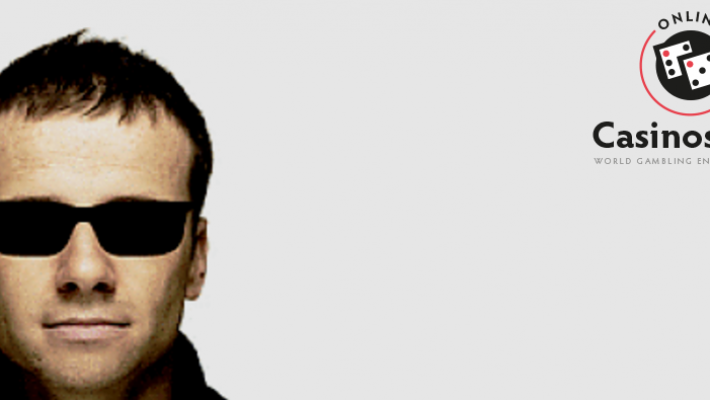 GAV Echos – Affiliate Interviews: Meet Jeff Grant, founder of OnlineCasinosElite.com
The online gambling industry has witnessed a huge growth in the past years and all the recent facts point to a much bigger growth in 2016. This growth is thanks to the affiliates that drive players towards online gambling brands. Such is the case of Jeff Grant, founder of www.OnlineCasinosElite.com, an online gambling affiliate website which has lots of potential to become a true super-affiliate within this year.
EEG/GAV: Tell us a bit about yourself, we want to know who Jeff of really is, the main person behind OnlineCasinosElite.com. Where were you born? What was the key idea of developing this great review website for top online casino games and reviews?
Jeff: I was born in Italy but my parents have Italian-American origins. I 33 years old, and I studied in Italy (Pisa) and received a degree in electronic engineering. I live in UK, but I often travel in the States and to Italy whether for business or family relationships. In the beginning, OCE has been developed for pure fun. Over the time I realized that I could pull off something great from it and I slowly started to improve it. I invested the commissions that I've received as an affiliate, only to improve the site (development/contents/marketing). Lately I created a team to work exclusively with it. It has been a slow and arduous progress that required years of efforts, but today I can see a solid website, which I will continue to increase for the years to come.
EEG/GAV: As we understand your website has been live for quite a while now and it gains popularity day by day. Congrats for this! Where do you think OnlineCasinosElite.com stands now?
Jeff: In this market the competition is very high, so it's important stay up to date and never stop publish interesting and useful contents. This is the main job we strive to do and, in time, we got respect and authority for the quality of our work. We just want to stand there, and move forward in small steps.
EEG/GAV: What are the strong points of your website and what makes it stand out from the niche websites?
Jeff: A strict policy at OCE is to provide original/useful contents, and that's the primary goal we try to accomplish. Contents ranging from useful landing pages like casino/slots directories, unbiased casino reviews, software's information, and free casino games – to industry news, tips and curiosity. Everything is gambling-related and aimed to please visitors and give them useful info.
EEG/GAV: What were the bumps on your road when you got started and how did you overcome them?
Jeff: When I started as a webmaster in 2007, as many of you should know, search engines (especially Google) had different reactions to SEO. With the evolution and changes of the algorithm, many aspects of SEO have changed. Now, everything needs to be monitored and to be perfect to work. Unfortunately, in the past we have not been as careful as today and we paid our superficiality with much extra hard work; we had to change totally the style and many content of the site to please search engines updates and most of all to please the visitors.
EEG/GAV: You have an interesting approach towards the rating of online casino. Was this the main idea behind the website when you started or was it something you acquired on the go?
Jeff: The idea behind the site has become clearer with the passing of time. By analyzing the behavior and needs of the users that interact with the site we could understand what they was looking for and consequently how to please them.
EEG/GAV: We have browsed your website and found some high quality content. Are you writing it by yourself or you have a team of people writing the reviews? How many reviews are there on your website?
Jeff: At the moment we have about 600 reviews between online casinos and slot games (excluding affiliate programs and software reviews). A team is working on contents; we select skilled writers only, and we instruct them on what kind of material is required. We usually are looking for friendly and long-term collaborations.
EEG/GAV: How do you keep the content fresh and devoid of clutter when a lot of fluff and nonsense appear on the Internet on a daily basis?
Jeff: We know that many low quality contents and spammy pages appear regularly on search results. Google is working to fight this and serve better contents. We can't do anything at regards; we just keep publishing high standard contents and useful info for users.
EEG/GAV: We are sure that you receive daily messages from Affiliate Managers showcasing their products. You of course select them by the brands they work with; but what are your thoughts on how Affiliate Manager-Affiliate relationships should be built?
Jeff: Keep good relationships are important in this work; we have many contacts with affiliate managers, and they give us to assistance when we need. Usually we ignore those who work for rogue/not recommended affiliate programs.
EEG/GAV: How do you see the future of the gaming industry? For instance, will it become a truly global phenomenon in the near future?
Jeff: I'm a bit concerned about affiliates as individuals, since the trend indicates that more countries are banning online gambling or want to take control over it. So many restrictions are a clear problem for us.
EEG/GAV: Can you name one change that you want to see in the casino affiliate ecosystem?
Jeff: More transparency and controls over affiliate programs and related platforms. I would like that all the affiliates' efforts were not wasted, since some programs are unfair and think to self-profit only.
EEG/GAV: What advise you would like to offer to the new affiliates who are looking to venture into this great industry?
Jeff: Well, the market is saturated enough, so if you are looking for real success, I think you need to present something new and useful, and at least, to know some new SEO basics.
EEG/GAV: Who is your favorite celebrity?
Jeff: As motor enthusiast, I have a weakness for Lewis Hamilton (F1)
EEG/GAV: If you would just open your YouTube search bar, what would you search for?
Jeff: I usually look for music, in particular electronic and metal bands.
EEG/GAV: Alright, here comes the fun part…. where would you like to travel in Eastern Europe, some part of the region maybe that you haven't visited yet and favorite destination around the world.
Jeff: I would love to visit Lithuania, and in particular the "Curonian Spit", those landscapes seem to be amazing. By the way, out of Europe, my favorite destination is Jamaica.
EEG/GAV: Where you wouldn't want to travel in Eastern Europe?
Jeff: There is no one European place I wouldn't want to travel
EEG/GAV: What is your opinion about EEG (Eastern European Gaming – eegaming.org/Gambling Affiliate Voice – gamblingaffiliatevoice.com)?
Jeff: You asked me "what advice you would like to offer to the new affiliates who are looking to venture into this great industry". Well, this site is a perfect model about what should work and would be useful today in gaming industry; by my point of view, EEG/GAV is a clear example of what is needed to emerge in this hard niche today.
EEG/GAV: Thank you for this opportunity and have a great one!
Jeff: Thanks to you guys and compliments for your excellent work.
Related
content_copyCategorized under
About author