Exclusive Q&A with Jeton Kodia Co-Founder at Oddspedia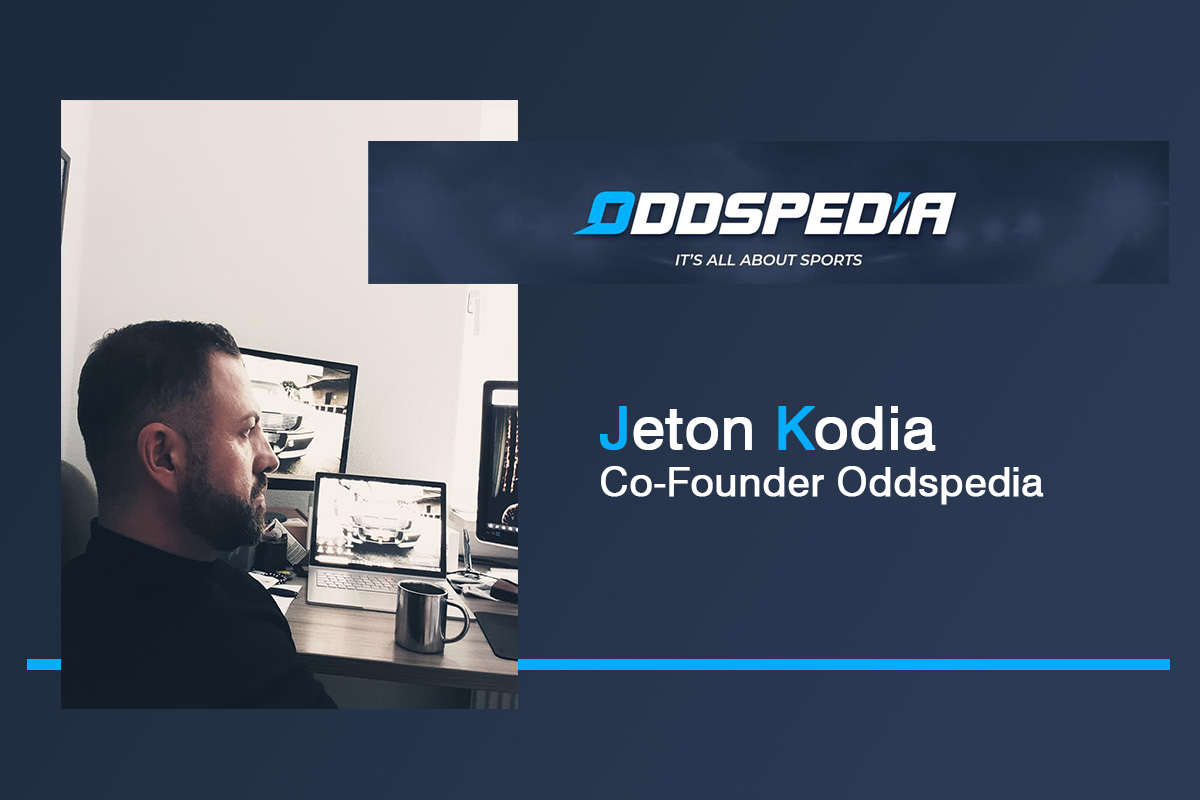 Let's start with a few words about yourself. Our readers love top executives talking about themselves.
My name is Jeton Kodia and I have been in the gambling business since 2009. I became an iGaming affiliate when I turned my hobby into my profession. Gambling is part of my life – I love betting, casino games, and poker. Additionally, with my first name Jeton, it was somehow destiny that I had to step into this industry. I am addicted to football, and I had to lose quite some bets on my favorite team until I learned that when you want to take betting seriously, you need to refrain from your emotional attachment to a particular team and turn your attention more to comparing the odds. Besides football and pro sports in general, I bet on pretty much anything with my friends. This ranges from prop bets about winning at Playstation games to whether my first child will be a boy or girl. There is always something going on in my life which we can bet on.
Now on to Oddspedia. What led to the founding of Oddspedia?
As I already hinted at before, I wanted to focus more on the odds at sports betting. Therefore, I teamed up with Jan, whom I know since we were 18 years old, and who is equally passionate for sports in general and football in particular. Together, we co-founded our company and website Oddspedia. The main goal of our company is to provide valuable, competitive and user-friendly services for sports betting fans, players and publishers. Since its inception and over the course of several years, Oddspedia established itself as one of the biggest international affiliates in the sports betting world.
Could you elaborate on the cutting edge that Oddspedia possesses? There are other companies that offer similar services. What makes Oddspedia "the number one sports companion" of punters?
The website aims to provide as much value to the user as possible, and the information is conveyed in a manner to ensure a great user experience. It starts with guaranteeing a reliable odds comparison – odds on Oddspedia are being scanned in real-time across more than eighty bookmakers to ensure that only the most up-to-date data is displayed. This is complemented by features not commonly found in competing websites, such as geolocation to show only relevant betting sites for the user, direct links to bookmakers' betslips, full odds movement history and various betting tools. This is part of what makes Oddspedia one of the best sites for odds comparison. But as a matter of fact Oddspedia offers much more than that. The website has amazing sports coverage as well, providing livescore information on more than 30 different sports. Users can also explore sports statistics, bonuses and promotions, or read the latest news on their favourite leagues, teams and matches. All of this wrapped in an app-like web experience, with quick performance and a state-of-art modern design makes it easy for Oddspedia to stand out from its competitors.
You recently overhauled the Oddspedia website. What are the new features that have become user favorites?
In August Oddspedia had the biggest makeover yet with its relaunch. The new version was in development for more than a year, and enabled the development team to apply new tools and technical innovations that were simply not possible on the old site. Major front-end and back-end changes were done to improve the user experience, and the new UI provides much more natural and polished user flow. To ensure seamless operation, updates regarding back-end software, systems,  processing odds nodes, and new integrations are introduced almost on a day-to-day basis.
You have also launched widgets for webmasters and digital publishers which help them monetize their website through affiliate marketing? Tell us more about the widgets and process of monetizing.
One of the main issues from editors, publishers and affiliates is providing real time data to their customers. Is extremely hard to find a proper way to do it. The Oddspedia Widgets fill the gap between the sports data feeds and the operators.
For editors, the Oddspedia Widgets have been developed as a real "all-in one" solution. These tools can be implemented into any site by simply pasting their code, providing that site's users with real time odds data. Publishers can benefit from the live information by not only providing their users an odds comparison widget for free, but they can include their affiliate link to the respective bookmaker. Clicks are simply shared on a 50/50 basis. The way the split works is that the widgets rotate with two links, one for the publisher and the other for Oddspedia which will be applied with equal chance.
 Publishers will get real time sports data without any cost for them, at same time they offer that to their customers and readers.
The Covid-19 pandemic has affected the betting and gambling companies, especially the traditional forms of betting and gambling. It is not yet done yet. How have the lock-down and social distancing measures affected your business?
In every crisis there's an opportunity. The coronavirus outbreak has had a devastating impact all over the world and on our daily lives, with many businesses in almost every industry feeling the pinch. That's no different with the gambling industry, as most major sports were suspended in the first lockdown during spring time.
At Oddspedia we expected that the interest in sports will even grow bigger in times of social distancing and isolation. But with the vast majority of sports canceled we had to find a way to react to the situation. We focused on increasing our sports portfolio and cover almost any event going on worldwide. As crazy as it sounds, the matches from a Table Tennis tournament in Russia were checked over a million times on Oddspedia.
There are still positives that can emerge from the pandemic, with virtual sports and esports being one of them. Virtual Sports truly boomed in interest. Esports betting is a vertical in the industry that was already rising in popularity before the outbreak. But now, it's well on its way to establish itself as a major offering for operators and affiliates, which is set to continue even after we come out the other side of virus lockdowns.
It has been seven years since Oddspedia was launched. Most of these times, you focused mainly on Europe, especially the German-speaking countries. You are now venturing in to South America. How has the user response so far from the Latin American countries, who certainly love their football? Any plans to start operations in Asia?
Our entry into the South American market has been very successful. The audience there is extremely passionate about sports and betting, and they show a great demand for our product. Of course, we provide local users with well-targeted information from local bookies in their native language. We began with the integration of Spanish and Portuguese languages for our product, then we structured our content to be as engaging as possible for local users. It's no secret, that for users from Brazil, as well as for other Latin American countries, football is the most popular sport. So when entering our website, we meet users with the most interesting football matches from their local leagues. These are shown first and then followed by popular worldwide championships.
This personalized approach is very successful and we have good and stable traffic coming from these countries
Several Asian countries, like Japan for example, are very interesting for oddspedia, as well. However, we deem it highly important to find the right partner when entering a country like that. It is crucial to have the right partner who is fond of the language, can translate and adapt to the correct betting terminology, and possesses local SEO knowledge. We envision to grant sublicenses for oddspedia if the right company to partner with comes knocking on our door.
The technology is moving at an unimaginably high speed. How do you think artificial intelligence and machine learning would impact the betting industry, and specifically the odds comparison
Automation based on machine learning has been key within ecommerce for years and the igaming industry should apply insights gained in other sectors. Offering a personal user experience in a responsible environment comes from understanding and catering to each individual player's needs from an entertainment point of view. AI is a type of software or hardware that learns – and it could be programmed to learn mostly about users and their behavior and utilize those insights to drive the developments of new, hyper-personalised gaming and internet betting experiences. The technology is being applied to learn our habits, our likes, and our relationship patterns. Online gaming is an industry that runs on data, such as results, stakes, percentages, odds, stats, and so on. All of these numbers are constantly crunched, calculated and analysed behind every major gaming platform. For this reason, ML is actually playing a growing influential role in the sector, changing the game for both online gaming businesses and their players
Finally, what would be your key advises to any new entrepreneurs starting something new in the gambling industry or affiliate marketing sector?
Don't start something just on your own if you are a newbie. First, dip your foot in the water and gain some experience in the industry. I would recommend starting with a job at a bigger affiliate company or in affiliate marketing at an operator. If you are smart, you can learn a lot quickly and avoid a bunch of costly mistakes you might have made otherwise. In the next step, you can try out your own ideas. By then, you already have a sound understanding of the industry, which allows you to make even better products right from the beginning and the timeframe until you are able to realize a return on your investment is likely to be much shorter, as well.
Paysafe's Income Access wins 'Best Tech for Affiliates' 2022 iGB Affiliate Award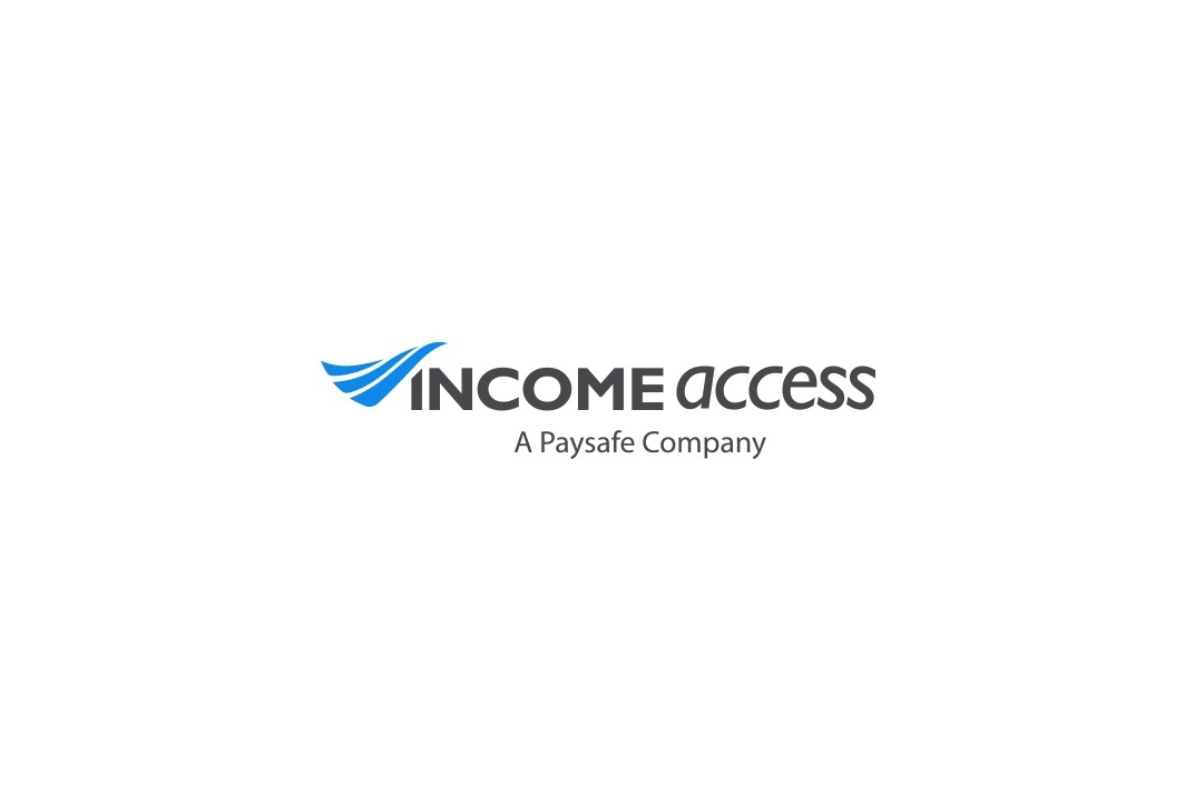 Income Access platform recognized as the leading software solution for global iGaming affiliate marketers at industry awards in London 
 Paysafe, a leading specialized payments platform, today announced that Income Access, its marketing technology and services provider, won in the 'Best Tech for Affiliates' category at the 2022 iGB Affiliate Awards, held last night at the Troxy, in London, U.K.
Taking place during this week's ICE London and iGB Affiliate London conferences, the iGB Affiliate Awards recognized the affiliate marketers, affiliate managers, operators and software providers like Income Access that have excelled in the global affiliate space over the last 12 months. Income Access' 'Best Tech for Affiliates' iGB Affiliate award follows a series of major affiliate-focused upgrades to the company's turnkey multi-channel tracking and reporting platform.
Among 30+ unique reports, the platform's key reports were enhanced in 2021 through 2022 to optimize the user experience (UX) for affiliates while increasing transparency on data and performance metrics. Other tech enhancements included a move to the cloud to improve response times for affiliates and facilitate scalability for the future.
Affiliate payments were also streamlined through a platform integration with Paysafe's Skrill digital wallet, with the addition of multiple new currencies.
Income Access continued to strengthen the Income Access Network, the iGaming industry's longest-serving independent affiliate network. Over the last 12 months, multiple new brands serving a diverse range of iGaming verticals and markets integrated with the Network, and its affiliate membership expanded by 1,000+.
Geoff Smorong, Vice President of Operations at Paysafe's Income Access, said: "Whether it's our affiliate platform, the Income Access Network, or our affiliate management services, affiliates are at the heart of everything we do at Income Access. We're therefore delighted to see our software development and technology honoured at the iGB Affiliate Awards."
Zak Cutler, CEO of North America iGaming at Paysafe, commented: "Affiliates play an instrumental role in player acquisition for iGaming brands and have helped drive the growth of our wider industry. Given the affiliate channel's importance, this award is a huge achievement for Income Access, reflecting the innovation, hard work and dedication of their entire team."
Crash course for becoming a master in Casino Affiliate Marketing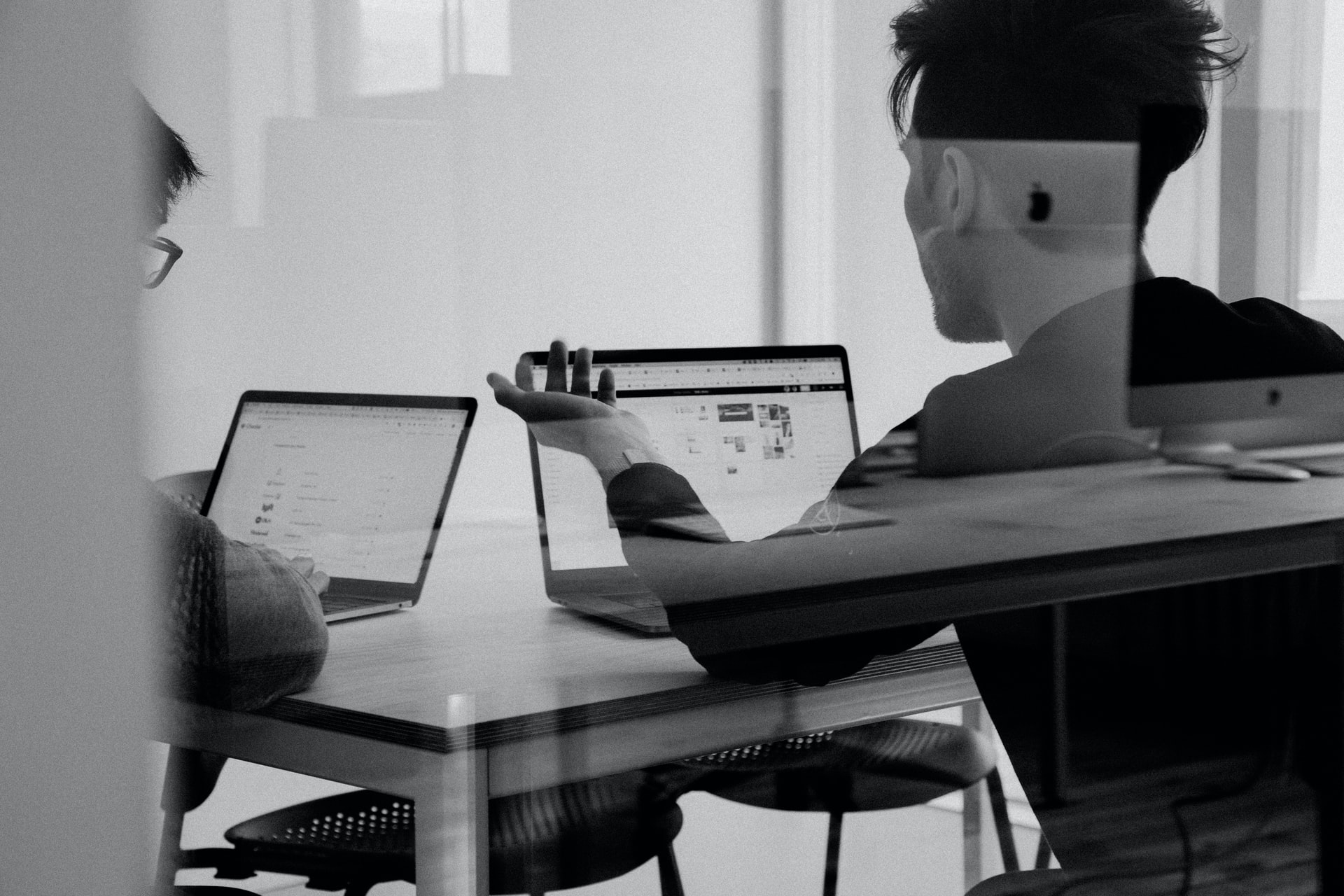 Intro
Online casino culture is immensely popular. With the increasing popularity of online casinos, another profitable device is also getting popular, known as online casino affiliate websites. A casino affiliate works alongside an online casino in promoting their business in return for a commission. In some cases, they may have experience operating an online casino. They provide all the details regarding gambling activities and other relevant information about a gambling site. So, the players can be well aware before taking any action. In this article, we will be discussing the basics, tips, and tricks of becoming an affiliate (casino affiliate).
Affiliate programs
Casino affiliates act as a mediator between the casinos and players. The casino affiliates get a tracking link for tracking the players who play or register in the casino. The affiliate program ensures to pay a business partner for bringing the players to the casino. Joining an affiliate program is simple as it does not require any sign-up charges. You are only required to have a website, to promote the various brand of online casinos by setting up banners and other related advertisements. Once the visitors click on the ad, affiliates start earning money. There are some essential factors to consider before joining an affiliate program.
You must be sure that you are entering into a partnership with a reliable and reputed casino.
Ensure that the number of commissions is processed timely in a safe environment.
Features of a casino affiliate
Sometimes it becomes difficult to spot casino affiliates and casino websites. Here are a few features that are applicable for casino affiliates only:
Generally, casino affiliates have the same type of imagery and similar language to attract players.
Affiliate websites do not have game catalogs like casino websites rather they provide reviews of online casino games and certain free demo games.
Casino affiliates usually promote multiple casino brands with various logos, advertisements, and offers.
The main goal of casino affiliates is to get players and sign them up for one of their casino partners.
Payment arrangements for Casino Affiliates
In terms of payments, there are two models that are very popular for paying affiliates.
The first one is the revenue sharing model that ensures payment to a casino affiliate as a percentage of profit earned from the traffic generated by the affiliate in a month. In this case, the higher traffic is equal to the higher payment.
The other model is CPA or cost per acquisition model. Here, payment is based on the users' The online casinos pay the affiliates based on — whether a player signs up for a casino account or signs up and makes the first deposit. But in both the models, the income is based on performance.
Some casino operators provide only one payment option, while others can offer more than two. Before joining an affiliate program, an affiliate should understand certain restrictions, terms, and conditions to keep away adverse effects.
How to Become a Casino Affiliate
Casino brands always want customers from all over the world, and that is why they use casino affiliates to improve their prospective reach. It can be advantageous for the casinos to start in a country where a particular casino brand is not well-known. Various live casino sites are attractive to brands that seek information on their operations. After signing up for the affiliate program and getting an affiliate link, you need to get down to work. The affiliate creates content in different forms, such as text links, banners, and more.
Conclusion
Casino affiliates employ a wide range of interactive online platforms. They provide offers for attracting and retaining customers. But it is very important to do a thorough background or profile check before joining an affiliate program to understand whether the casino is reliable or a fly-by-night operation. If everything checks out, it is a potentially lucrative business to be involved in.
OMG Affiliates won the Rising Star at iGB Affiliate 2022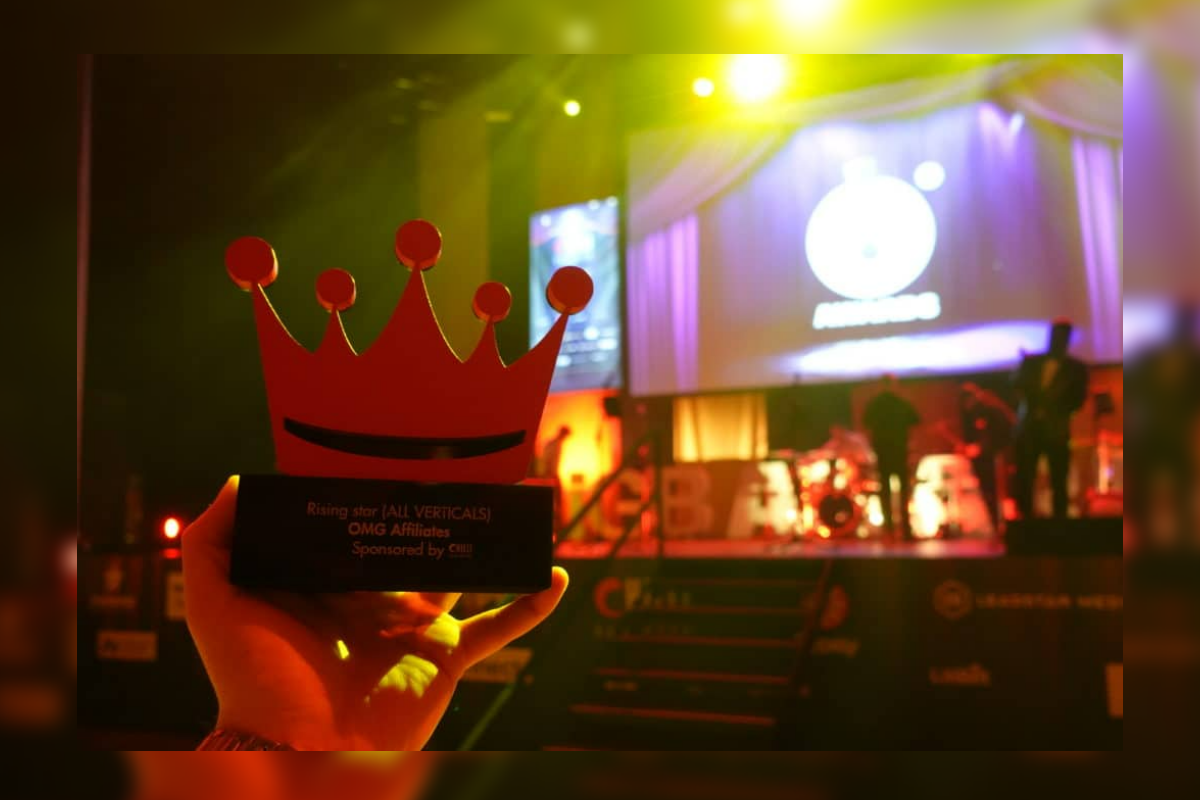 OMG Affiliates, a program developed by Vita Media Group, has won the Rising Star Award at the iGB Affiliate 2022!
The award night took place last night (April 13th, 2022) at the Troxy theater in London.
This is the first award for OMG Affiliates where one of the industry's finest award organizations, iGB Affiliate, has crowned the team for its performance and achievements. The OMG Affiliates was shortlisted in one more category, Best Affiliate Program.
This is also the first award for Vita Media Group as a company and is a solidifying proof of the quality of the different products and business verticals developed under Vita Media Group. As a total summary of the award night, iGB shortlisted Vita Media Group in the Best Casino Affiliate category as well.
After a year where Vita Media Group grew the OMG Affiliates vertical through strategic acquisitions of the rewarded Trada Casino and Greenplay, a casino formerly owned by Codere, the plan for the future holds optimistic plans.
Through this achievement, Vita Media Group continues to expand as a one-stop solution to growth in iGaming.