Exclusive Q&A with Jeton Kodia Co-Founder at Oddspedia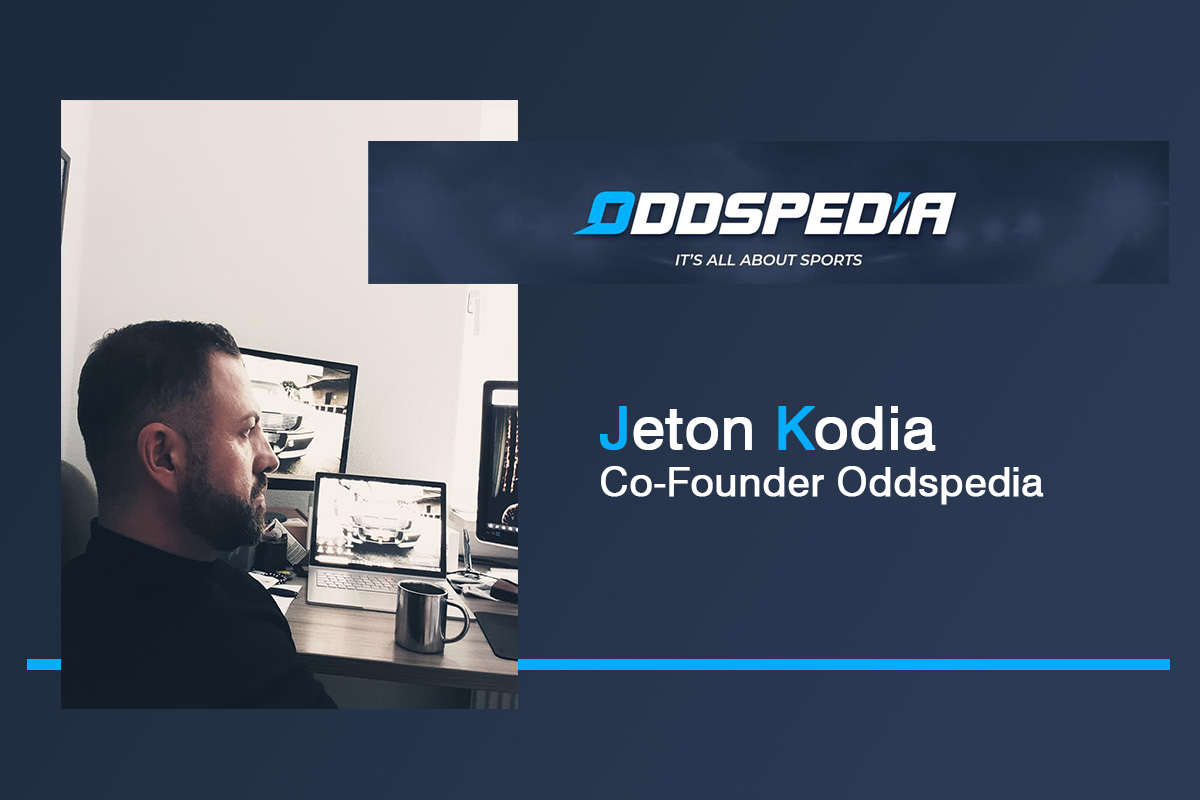 Let's start with a few words about yourself. Our readers love top executives talking about themselves.
My name is Jeton Kodia and I have been in the gambling business since 2009. I became an iGaming affiliate when I turned my hobby into my profession. Gambling is part of my life – I love betting, casino games, and poker. Additionally, with my first name Jeton, it was somehow destiny that I had to step into this industry. I am addicted to football, and I had to lose quite some bets on my favorite team until I learned that when you want to take betting seriously, you need to refrain from your emotional attachment to a particular team and turn your attention more to comparing the odds. Besides football and pro sports in general, I bet on pretty much anything with my friends. This ranges from prop bets about winning at Playstation games to whether my first child will be a boy or girl. There is always something going on in my life which we can bet on.
Now on to Oddspedia. What led to the founding of Oddspedia?
As I already hinted at before, I wanted to focus more on the odds at sports betting. Therefore, I teamed up with Jan, whom I know since we were 18 years old, and who is equally passionate for sports in general and football in particular. Together, we co-founded our company and website Oddspedia. The main goal of our company is to provide valuable, competitive and user-friendly services for sports betting fans, players and publishers. Since its inception and over the course of several years, Oddspedia established itself as one of the biggest international affiliates in the sports betting world.
Could you elaborate on the cutting edge that Oddspedia possesses? There are other companies that offer similar services. What makes Oddspedia "the number one sports companion" of punters?
The website aims to provide as much value to the user as possible, and the information is conveyed in a manner to ensure a great user experience. It starts with guaranteeing a reliable odds comparison – odds on Oddspedia are being scanned in real-time across more than eighty bookmakers to ensure that only the most up-to-date data is displayed. This is complemented by features not commonly found in competing websites, such as geolocation to show only relevant betting sites for the user, direct links to bookmakers' betslips, full odds movement history and various betting tools. This is part of what makes Oddspedia one of the best sites for odds comparison. But as a matter of fact Oddspedia offers much more than that. The website has amazing sports coverage as well, providing livescore information on more than 30 different sports. Users can also explore sports statistics, bonuses and promotions, or read the latest news on their favourite leagues, teams and matches. All of this wrapped in an app-like web experience, with quick performance and a state-of-art modern design makes it easy for Oddspedia to stand out from its competitors.
You recently overhauled the Oddspedia website. What are the new features that have become user favorites?
In August Oddspedia had the biggest makeover yet with its relaunch. The new version was in development for more than a year, and enabled the development team to apply new tools and technical innovations that were simply not possible on the old site. Major front-end and back-end changes were done to improve the user experience, and the new UI provides much more natural and polished user flow. To ensure seamless operation, updates regarding back-end software, systems,  processing odds nodes, and new integrations are introduced almost on a day-to-day basis.
You have also launched widgets for webmasters and digital publishers which help them monetize their website through affiliate marketing? Tell us more about the widgets and process of monetizing.
One of the main issues from editors, publishers and affiliates is providing real time data to their customers. Is extremely hard to find a proper way to do it. The Oddspedia Widgets fill the gap between the sports data feeds and the operators.
For editors, the Oddspedia Widgets have been developed as a real "all-in one" solution. These tools can be implemented into any site by simply pasting their code, providing that site's users with real time odds data. Publishers can benefit from the live information by not only providing their users an odds comparison widget for free, but they can include their affiliate link to the respective bookmaker. Clicks are simply shared on a 50/50 basis. The way the split works is that the widgets rotate with two links, one for the publisher and the other for Oddspedia which will be applied with equal chance.
 Publishers will get real time sports data without any cost for them, at same time they offer that to their customers and readers.
The Covid-19 pandemic has affected the betting and gambling companies, especially the traditional forms of betting and gambling. It is not yet done yet. How have the lock-down and social distancing measures affected your business?
In every crisis there's an opportunity. The coronavirus outbreak has had a devastating impact all over the world and on our daily lives, with many businesses in almost every industry feeling the pinch. That's no different with the gambling industry, as most major sports were suspended in the first lockdown during spring time.
At Oddspedia we expected that the interest in sports will even grow bigger in times of social distancing and isolation. But with the vast majority of sports canceled we had to find a way to react to the situation. We focused on increasing our sports portfolio and cover almost any event going on worldwide. As crazy as it sounds, the matches from a Table Tennis tournament in Russia were checked over a million times on Oddspedia.
There are still positives that can emerge from the pandemic, with virtual sports and esports being one of them. Virtual Sports truly boomed in interest. Esports betting is a vertical in the industry that was already rising in popularity before the outbreak. But now, it's well on its way to establish itself as a major offering for operators and affiliates, which is set to continue even after we come out the other side of virus lockdowns.
It has been seven years since Oddspedia was launched. Most of these times, you focused mainly on Europe, especially the German-speaking countries. You are now venturing in to South America. How has the user response so far from the Latin American countries, who certainly love their football? Any plans to start operations in Asia?
Our entry into the South American market has been very successful. The audience there is extremely passionate about sports and betting, and they show a great demand for our product. Of course, we provide local users with well-targeted information from local bookies in their native language. We began with the integration of Spanish and Portuguese languages for our product, then we structured our content to be as engaging as possible for local users. It's no secret, that for users from Brazil, as well as for other Latin American countries, football is the most popular sport. So when entering our website, we meet users with the most interesting football matches from their local leagues. These are shown first and then followed by popular worldwide championships.
This personalized approach is very successful and we have good and stable traffic coming from these countries
Several Asian countries, like Japan for example, are very interesting for oddspedia, as well. However, we deem it highly important to find the right partner when entering a country like that. It is crucial to have the right partner who is fond of the language, can translate and adapt to the correct betting terminology, and possesses local SEO knowledge. We envision to grant sublicenses for oddspedia if the right company to partner with comes knocking on our door.
The technology is moving at an unimaginably high speed. How do you think artificial intelligence and machine learning would impact the betting industry, and specifically the odds comparison
Automation based on machine learning has been key within ecommerce for years and the igaming industry should apply insights gained in other sectors. Offering a personal user experience in a responsible environment comes from understanding and catering to each individual player's needs from an entertainment point of view. AI is a type of software or hardware that learns – and it could be programmed to learn mostly about users and their behavior and utilize those insights to drive the developments of new, hyper-personalised gaming and internet betting experiences. The technology is being applied to learn our habits, our likes, and our relationship patterns. Online gaming is an industry that runs on data, such as results, stakes, percentages, odds, stats, and so on. All of these numbers are constantly crunched, calculated and analysed behind every major gaming platform. For this reason, ML is actually playing a growing influential role in the sector, changing the game for both online gaming businesses and their players
Finally, what would be your key advises to any new entrepreneurs starting something new in the gambling industry or affiliate marketing sector?
Don't start something just on your own if you are a newbie. First, dip your foot in the water and gain some experience in the industry. I would recommend starting with a job at a bigger affiliate company or in affiliate marketing at an operator. If you are smart, you can learn a lot quickly and avoid a bunch of costly mistakes you might have made otherwise. In the next step, you can try out your own ideas. By then, you already have a sound understanding of the industry, which allows you to make even better products right from the beginning and the timeframe until you are able to realize a return on your investment is likely to be much shorter, as well.
Fiat & Crypto: King Billy players get the best of both worlds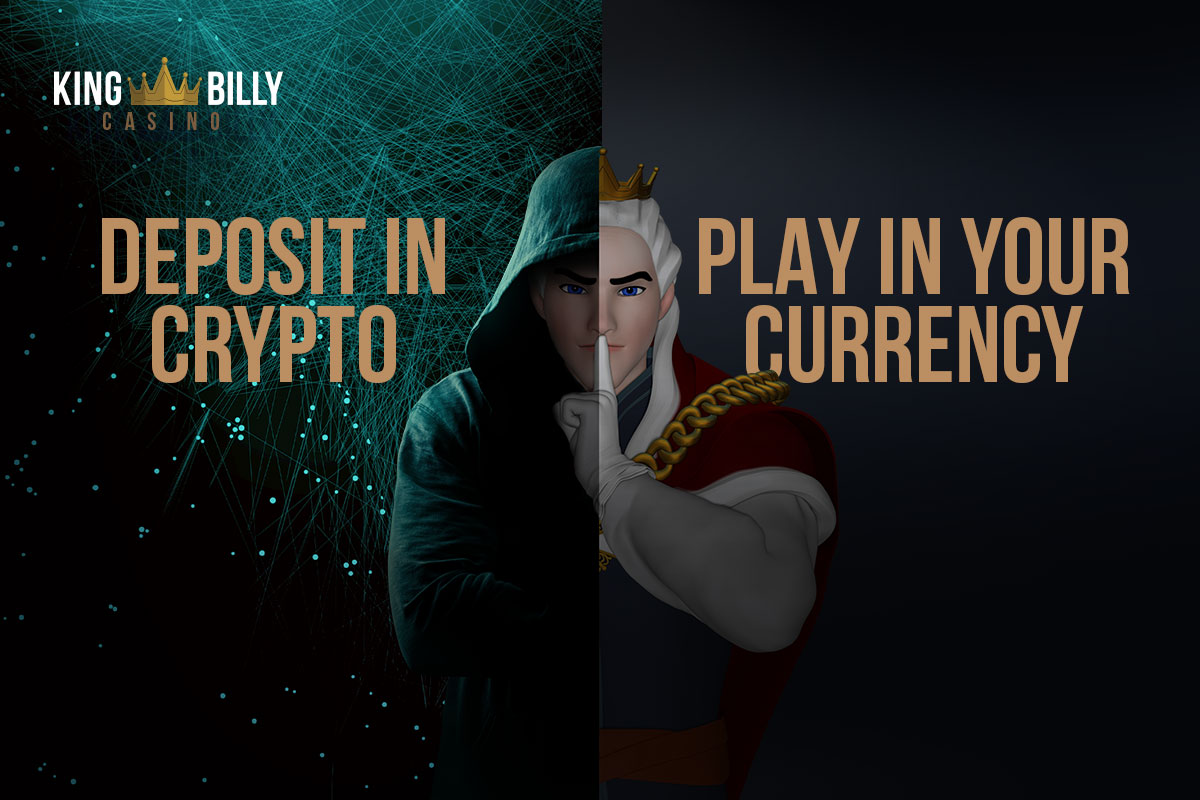 See how the casino players can deposit in crypto and play in fiat. 
Since the dawn of e-gaming robust payment systems have been crucial for the success of any online casino, as they are a key factor in creating a positive and satisfying gaming experience. Moreover, the availability of different payment options allows players to choose the method that works best for them, whether it be classical fiat money or cryptocurrency.
But is it possible for an operator to give its players the best of both worlds, fiat and crypto at once? Yes, it is, with the King Billy feature "deposit in crypto, play in fiat". The concept is simple. A casino player deposits in crypto (choosing among 4 cryptocurrencies King Billy supports). Then, the system automatically shows them their balance in the currency of their choice (among the 14 currencies King Billy supports, used by more than 3 billion people worldwide). When the players withdraw, their transaction takes place back in crypto. 
What are the advantages of this system? Ruslan Legenzov, King Billy Casino Head of Affiliates (or "Lord of Affiliates" as the internal etiquette demands) has the answers: "Good things come in threes, and there are certainly 3 very good things about our "deposit in crypto, play in fiat" feature.
First of all, depositing in crypto means less hassle and paperwork for the player and elimination of the dreaded "transaction not coming through" issue. This has been a problem and actually a torment for many of our players in remote areas of the world. As a global casino, we are happy to act in ways that give peace of mind to our players.
Secondly, this system offers a greater player experience to the King Billy Citizens and Nobles, as they can now take advantage of our numerous promotions and offers in fiat. For example, players who deposit in crypto can now participate in our extremely popular fiat-only "Slot of the Month" offer, that's been a staple of our casino since our launch. 
Finally, with "deposit in crypto, play in fiat" our players, especially the not so cryptocurrency-savvy have a much clearer understanding of their wins or losses. I am sure that a player, let's say from Vietnam, prefers to see, in real time, how much his slot win is worth in the Vietnamese Dong than running in parallel a crypto converter tool to do the math!"
Well said and well done your Majesty. 
For those interested in the "deposit in crypto, play in fiat" feature, King Billy Casino accepts the following currencies: Euro (€), US Dollar ($), Canadian Dollar (C$), Australian Dollar (A$), New Zealand Dollar (NZ$), Norwegian Krone (kr), Indian Rupee (₹), South African Rand (R), Vietnamese dong (₫), Indonesian rupiah (Rp), Malaysian ringgit (RM), Thai baht (฿) and the Philippine peso (₱). King Billy also accepts the following cryptocurrencies: Bitcoin (BTC), Ethereum (ETH), Litecoin (LTC) and Tether (USDT).
King Billy Casino is a new-generation online casino, launched on St. Patrick's Day in 2017. It is available in 4 languages (English, German, French and Finnish) and it has an impressive record in awards with 25 wins, shortlists and other distinctions, and an amazing variety of features and games. King Billy has prioritized the creation of a superb user experience, focusing on the myth of King Billy and his Kingdom and treats all players with the specialness they deserve. 
Rightlander wins "Best Tech for Affiliate Programmes" at IGB Affiliate Awards 2023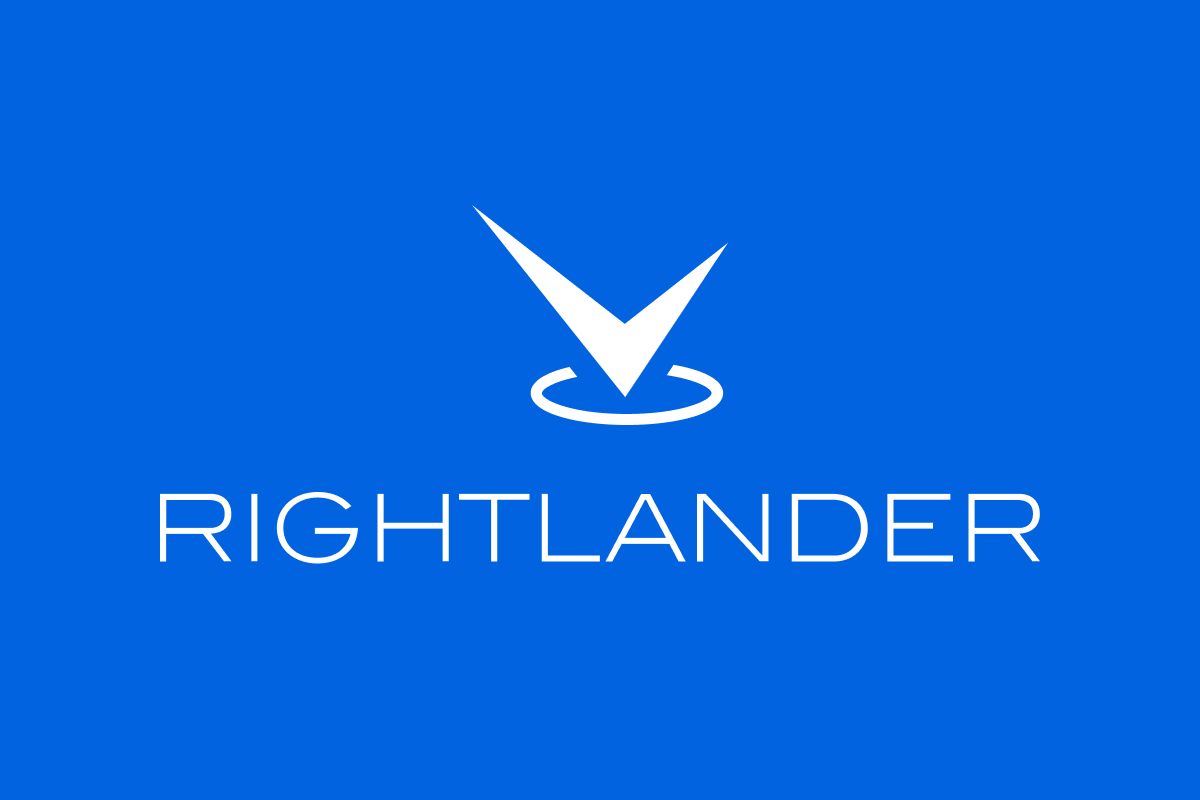 Following the launch of their innovative Smart Workbench, Rightlander, the advertising and affiliate compliance monitoring specialist, have won the award for 'Best Technology for Affiliate Programmes' at this year's IGB awards ceremony in London.  The annual award, dubbed the Oscars of the iGaming affiliate market, recognises the most successful businesses in the gambling industry.
Rightlander is a state-of-the-art advertising and affiliate compliance platform that allows advertisers and networks to identify potentially non-compliant content across different territories. It does this by scanning affiliate content from within the target market, looking for events or conditions defined by clients and regulators, and sending alerts when it finds content that meets those conditions.
According to the judges, who praised the submission's clear evidence and figures showing customer adoption and cost savings, Rightlander's offering is "a very strong piece of technology which leads the industry in protecting affiliates, operators and ultimately players and ultimately makes the industry better for being in it."
Ian Sims, Founder of Rightlander said "We are extremely happy to have won the Best Tech for Affiliate Programmes and this is a milestone moment for Rightlander.  We developer/marketing folks love to throw around words like "game changing" and "AI-driven" but when you win an award for "Best Tech for Affiliate Programmes" and it's one of the judges calling it a "game changer", that is quite an endorsement."
Over the past 5 years, Rightlander has scanned tens of millions of webpages to help advertisers identify non-compliant advertising by their marketing partners to protect their brand and regulatory licenses.
Casino Guru wins IGB Affiliates Safer Gambling Initiative of the Year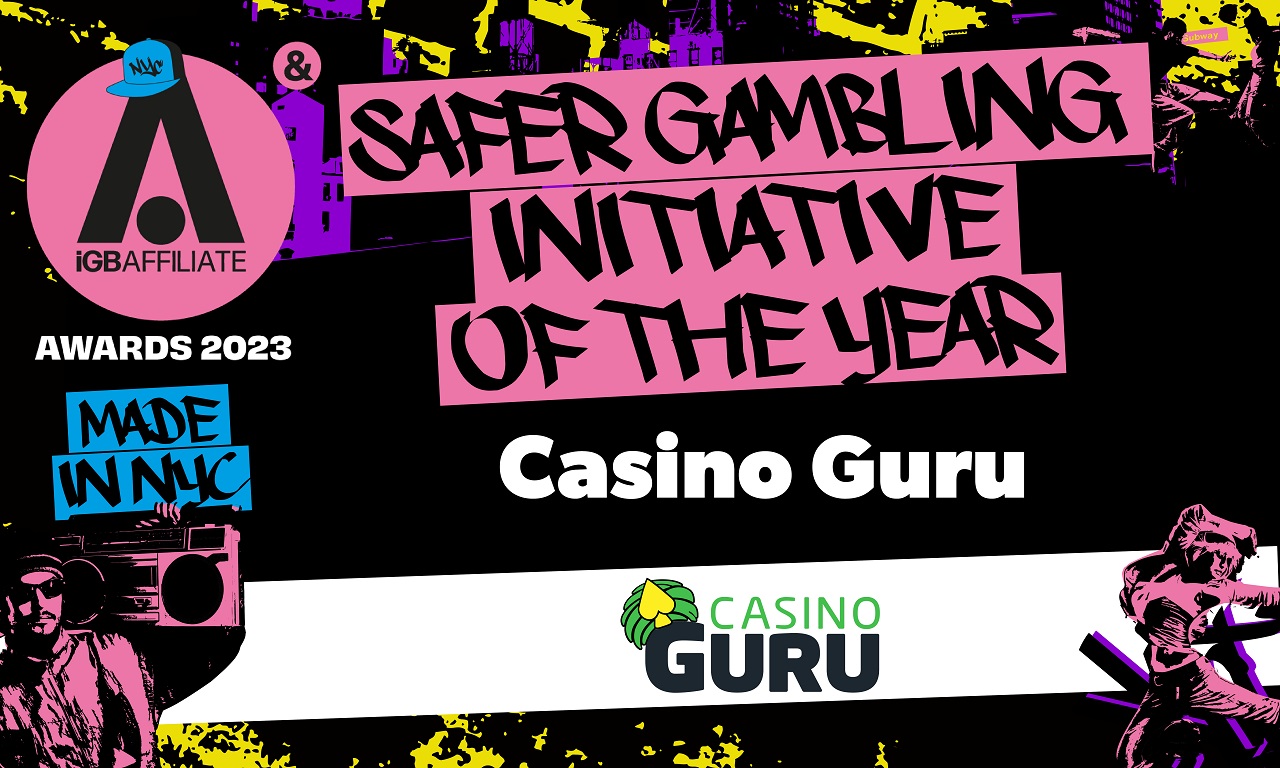 Casino Guru has won the IGB Affiliates recognition in the Safer Gambling Initiative of the Year category.
Casino Guru has won the IGB Affiliates Awards distinction in the Safer Gambling Initiative of the Year category, an award granted to affiliate services with an unfaltering track record in their commitment to raising player protection standards and contributing to the industry's ability to better understand gambling-related harm.
Casino Guru underwent a thorough review, which included a look into how the company sought to educate and protect players beyond statutory requirements and the active steps taken to introduce players to a safer gambling journey in every market they engage with.
The assessment distinguished Casino Guru for its comprehensive efforts in responsible gambling and gambling harm prevention as captured by the Gamtegrity, the unifying home of all responsible gambling and consumer protection projects and initiatives launched under the Casino Guru banner and name.
Spearheaded by Šimon Vincze, Casino Guru's Sustainable & Safer Gambling Lead, Gamtegrity reunites some of the company's most impactful projects and initiatives geared towards raising standards for the entire industry insofar as problem gambling, player behavior, and harm protection are concerned.
Vincze hailed the IGB Affiliates distinction as a deserved and important milestone in the company's ongoing efforts to provide the industry with guidance on how to better protect consumers and provide players with assistance on their journey to picking the best and most responsible industry operators.
"QUOTE by Šimon"
I am thrilled from this recognition as it includes most of the projects that I work on. However, this achievement is a reflection of work throughout the departments of Casino Guru and I feel honored to translate it to the rest of the industry. Safer Gambling is undersized in affiliate space, and it is great that iGB motivates companies to compete in it.
Casino Guru's Gamtegrity project reunites the company's Global Self-Exclusion System (GSES), an ambitious cross-border initiative designed to create a comprehensive global mechanism that enables players to exclude themselves from regulated gambling markets and focus on recovery.
Casino Guru has similarly focused on creating tools that assist and help vulnerable players to address their problem as well as find help, extensive global information and easy access to treatment options.
The company has also leveraged its industry expertise to create the Casino Guru Academy, an ambitious undertaking which understands how important it is to educate industry professionals about best practices in customer support, casino bonuses, safer gambling, and other important areas.
Not least, Casino Guru's ample effort and experience in maintaining responsible gambling standards that go beyond national legislation have led the company to set up the Casino Guru Awards which seeks to distinguish prominent operators that share the company's core values in providing consumers with the safest gambling possible.
The Safer Gambling Initiative of the Year distinction is evidence of the strong and meaningful impact Casino Guru has had in bettering responsible gambling standards and seeking to actively assist players who may struggle with gambling-related problems or suffer gambling-related harm.