What do Affiliates Need to Consider in NZ from a Regulatory Perspective?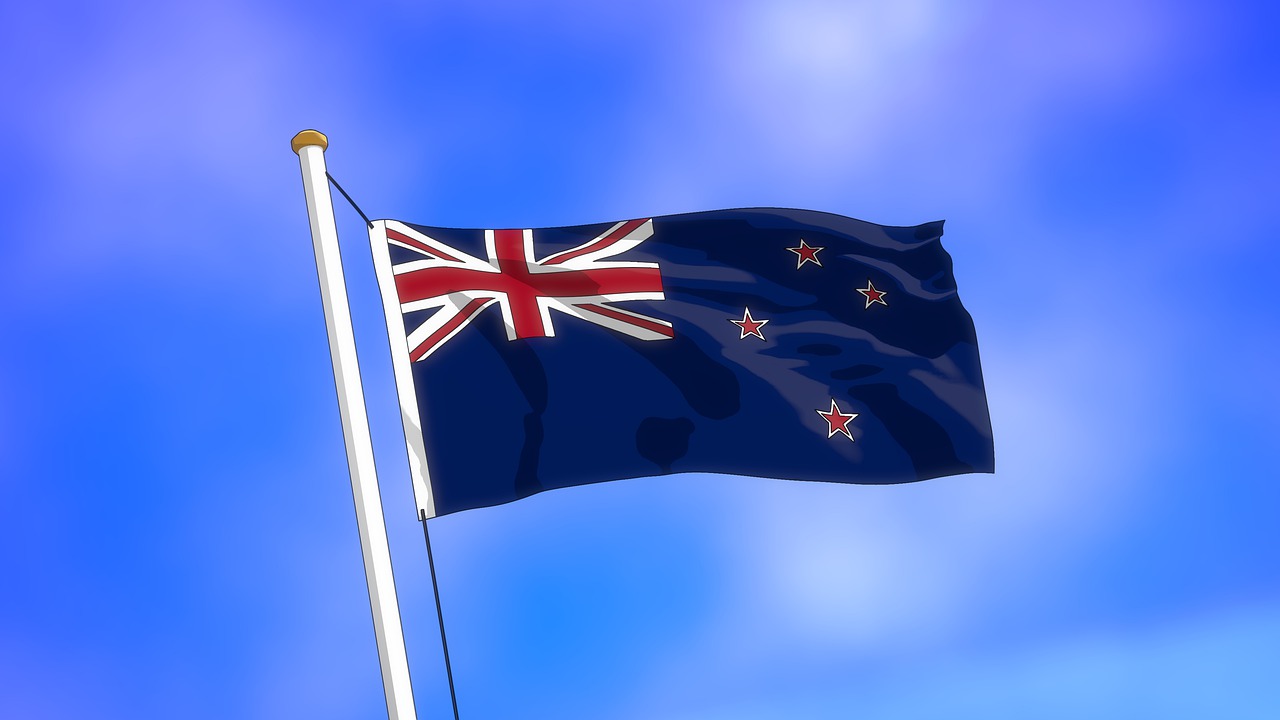 Online gambling remains an increasingly popular pastime in New Zealand, thanks to a peculiar and surprisingly commonplace set of regulations in the market.
More specifically, while the country's gambling laws currently prohibit natives from wagering within a private online casino based in New Zealand, there's nothing in the Gambling Act of 2003 to prevent players from registering with an accessible international brand such as Betway.
This also creates an opportunity for affiliate marketers in the NZ iGaming space, although things may be about to change in the wake of a comprehensive legislative review by the Department of Internal Affairs (DIA). We'll explore this in a little more detail below:
Can You Become a Gambling Affiliate in New Zealand?
Currently, there appear to be no restrictions on operating as an iGaming affiliate in New Zealand, while this is becoming an increasingly lucrative career option in the digital age.
After all, the figures demonstrate that New Zealanders have poured huge amounts of money into overseas casino websites and sportsbooks over the course of the last 18 months, wagering approximately $381 million during this period alone.
There are also numerous types of affiliates available in NZ, including platforms such as Onlinecasinonewzealand.nz. This operates broadly as a standalone and independent review site that compares reputable and accessible gambling brands online, while it is also categorised as an affiliate website.
This means that the platform receives commission from the virtual casinos that it lists, through the various links, products and verticals provided.
When visitors click on these links and subsequently open an account with the online casino in question, the commission is paid out at the agreed percentage and within a predetermined timeframe.
You will also find a large number of prominent casino affiliate programs in New Zealand, some of which promote a number of competing overseas operators and payout at various rates of commission.
Typically, however, these programs will offer a revenue share between 25% and 50% to affiliates, while some will provide two-tier commission plans and customised bonus plans depending on the players making deposits.
The availability of affiliate programs in NZ should not come as a surprise, with this innovative marketing channel widely accessible even in nations that have taken a more stringent approach to advertising in the iGaming space.
Take Italy, for example, as while the so-called "Dignity Decree" has placed a stringent ban on iGaming advertising of late, affiliate marketing continues to create a handy workaround for operators.
Will Affiliate Marketing Continue in New Zealand?
As we've already touched on, the review by the Department of Internal Affairs (DIA) is well underway in NZ, while a number of potential reforms have been proposed to help expand the marketplace in line with its increasingly digital nature.
The good news is that none of these are likely to affect affiliate marketers in New Zealand adversely, and in fact, they are far more likely to boost affiliates and create more opportunities within the sector.
The most likely reform would actually create additional licenses for both domestic and operators in NZ, for example, while broadening the market considerably and removing control away from centralised agencies like Lotto and TAB (who regulate lottery games and sports betting respectively).
This would create an increased demand for affiliate marketers and reputable programs in New Zealand, allowing established affiliates to scale their market shares and newcomers to carve themselves a lucrative niche within the industry.
Even if the legislation was adjusted to simply grant additional licenses to international casino and betting brands, this would also boost demand for affiliates while enabling existing programs to snap up new operators with the minimum of fuss.
Perhaps the only potential reform that would not directly benefit affiliates would see the government agencies Lotton and TAB extend their centralised offering to provide more gambling products to customers.
This would probably only see a single, centrally controlled online casino enter the NZ marketplace, creating little in the way of additional money-making opportunities for affiliates in the region.
Ultimately, however, it is clear that iGaming affiliates in NZ have little to fear from the current DIA review of the 2003 Gambling Act.
In fact, they're most likely to benefit from any reforms, irrespective of any additional controls or regulatory measures that may be conceived much further down the line.
Current Situation on US Gambling Law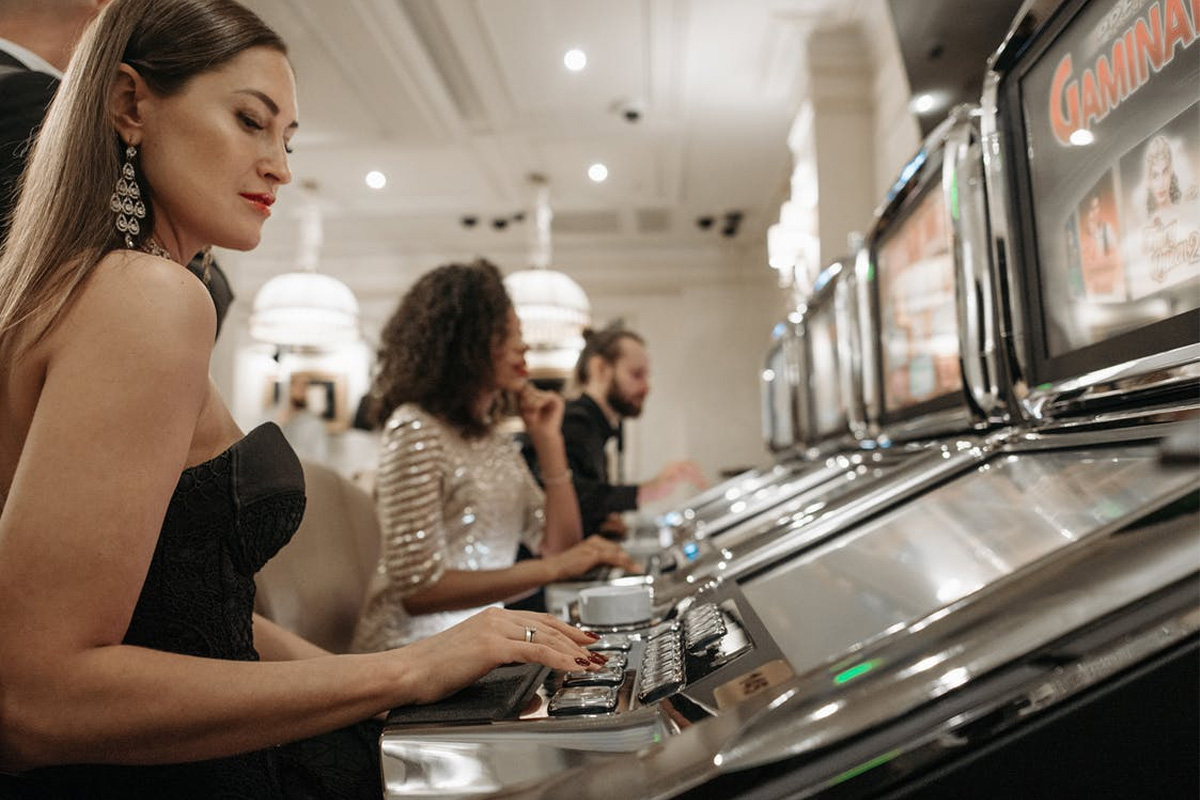 According to the American Gaming Association, the United States gambling industry is worth some $240 billion. That's more than double the value of the entire US film industry.
However, despite its size and popularity, it's still illegal to bet on sports in almost all 50 states. Only three states — Nevada, Delaware, and Montana — are legalizing sports betting. New Jersey is allowing bets on single games through a court ruling.
In this article, we will look at what you can expect if you want to wager on your favorite sport in different states.
Ohio
In terms of legal gambling in Ohio, the state has an extensive history with horse racing and casinos. There are currently five racetracks in the state which offer various betting options. The most popular form of wager is pari-mutuel betting, where you can bet on certain horses or the race. You can also place wagers on greyhound races at one of the tracks in Ohio.
The most popular form of casino gambling in Ohio is slot machines available at riverboat casinos across the state and at three racetracks that offer slot machines. Several Native American casinos operate within the state's borders.
Maryland
The state of Maryland is one of the most regulated states in the U.S. Therefore, it is no surprise that there are stringent laws regarding gambling. Maryland has some of the most restrictive laws regarding gambling in the country.
The state has a long history of gambling, and it is still considered one of the top gambling destinations in the entire country. Moreover, the state continues working hard to develop its casino industry. This is by creating new legislation on how casinos can operate and what types of games they can offer their customers.
Maryland has many types of laws that deal with all aspects of gambling. This includes licensing requirements, taxation rules, and other regulations. These affect every aspect of online gambling.
Arizona
The state of Arizona is one of the few states that does not have any laws against gambling. However, there are some exceptions to this rule. The state does have laws against certain types of games, including bingo and raffles. Bingo is like any game in which cards are sold by chance. This is at a price greater than the cost of the card.
In other words, if you buy a $1 card and win $50, you can be arrested for running an illegal bingo game. Raffles are also illegal in Arizona if they are conducted by someone not registered with the state to do so.
The exception to this law is that if you are running a non-profit organization like a church or community group, you can conduct raffles without being registered with the state first.
Final Takeaway
The state of online gambling in the US continues to ramble on. However, different states are making significant strides to legalize it for US gambling sites. The current situation is that the gambling laws vary from state to state.
Royal Partners as Platinum Sponsor of AffPapa iGaming Awards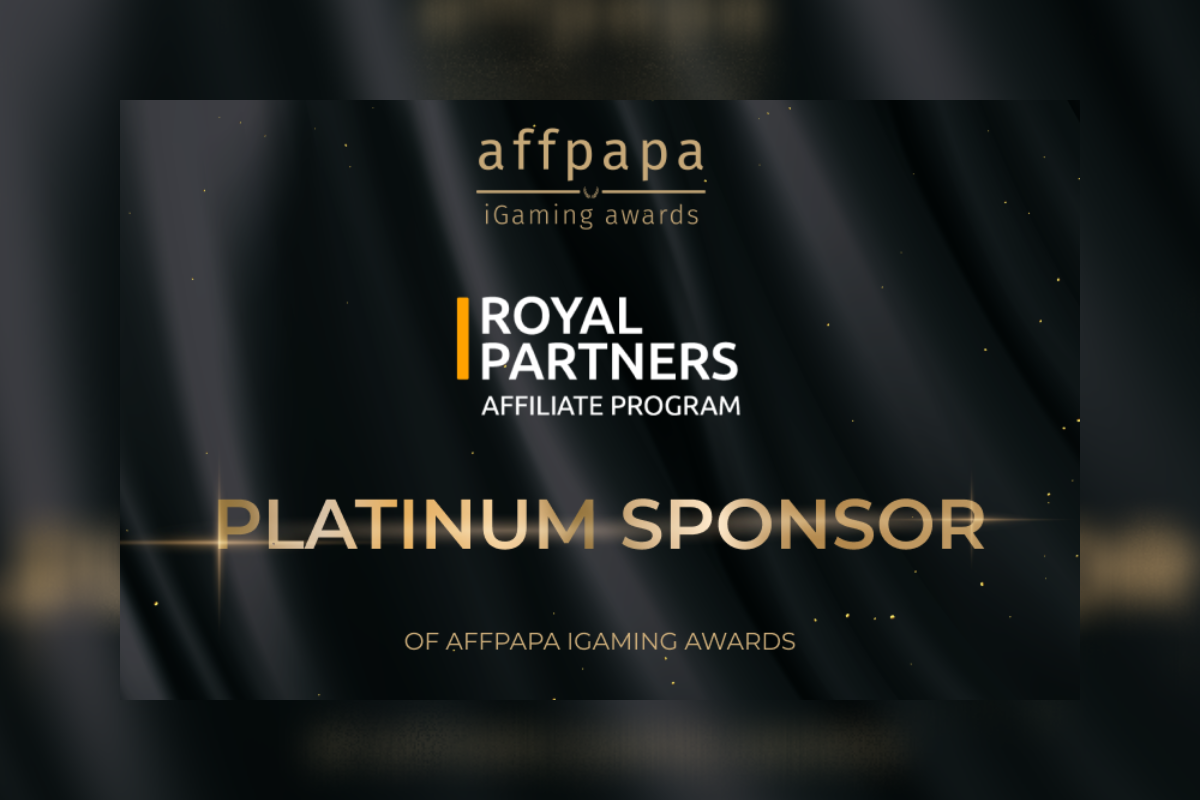 Royal Partners will join AffPapa iGaming Awards 2022 as the Platinum Sponsor of the event, honoring affiliates and operators.
The event will convert into a genuine melting pot, mirroring the incredible dynamic of the iGaming industry – promoting and bringing along affiliates and operators for a unique chance to participate among the industry's biggest names.
The virtual Awards will be accompanied by an offline event for industry members on July 5th of this year, in the heart of Netherlands – Amsterdam.
All attendees will not only get the chance to network and have fun, but the winners will also be handed with physical awards right there in front of their whole team and the rest of the iGaming industry, who will be cheering them on!
Denis Nikishin, Head of Affiliates at Royal Partners, commented:
"Royal Partners is delighted to be this year's Platinum Sponsor of the AffPapa iGaming Awards. This is an amazing opportunity to not only reconnect affiliates and operators, but to also have some fun. We're pleased to see several of our affiliate partners join the list as well."
Royal Partners joined AffPapa's directory at the end of 2021, and the operator's collaborations with our AffPapa-registered affiliates have been quite fruitful to say the least. This is yet another milestone in strengthening the cooperation between the two companies.
Yeva Avagyan, CCO at AffPapa, stated:
"We're honored to welcome Royal Partners as our Platinum Sponsor for our first-ever AffPapa iGaming Awards. Working with the operator has been a pleasure so far, with communication and honesty being at the heart of just about everything. Having a major sponsor for AIA that also shares our AffPapa values is a big win!"
Largest Dutch poker affiliate complies with regulatory changes post introduction of new Dutch gambling law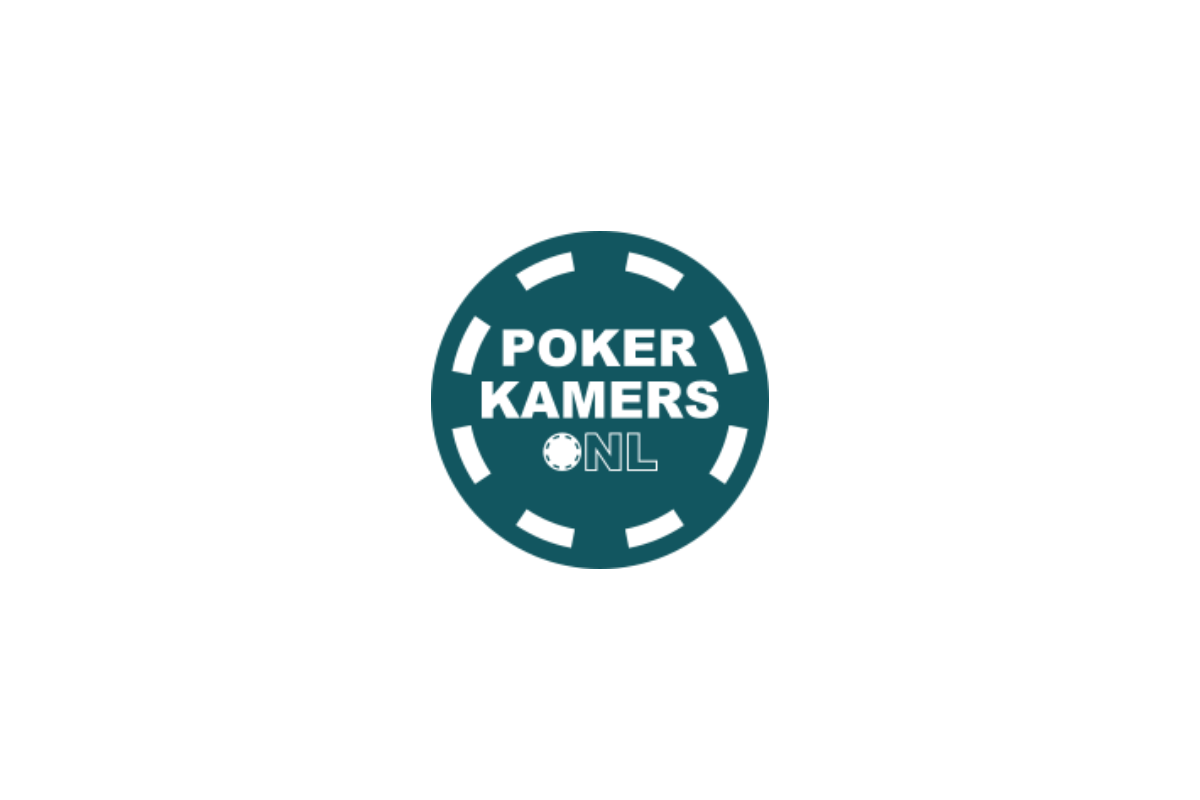 PokerKamers.nl, one of the Netherlands' first and largest poker affiliate sites, introduced a new policy that fully complies with the regulatory changes that came in effect after the Dutch Gambling Authority (Kansspelautoriteit/ KSA) introduced its set of rules for operators to offer legal poker in the Netherlands.
As of October 2021, PokerKamers.nl, a Dutch spoken website existing since 2006, launched its new website. The founders introduced a policy to comply with new regulations, after the new Dutch gambling law took effect on October 1st of 2021.
"Being fully compliant meant saying farewell to online poker sites that did not receive a license to legally operate in the Netherlands; this includes renowned sites like partypoker and bwin, as parent company Entain's initial application got rejected," said PokerKamers.nl founder Joris Koningsberg.
Entain plc, one of the world's largest gambling/ gaming, poker, and betting operators, did not receive a license to offer their brands in the Netherlands, including their online poker sites, because they continued to accept Dutch customers after the market closed due to the Dutch Remote Gambling Act (Kansspel op Afstand/ KOA) on April 1st of 2021.
"It was an easy decision, because the only other option was working with illegal poker sites. And besides, one of our favorite partners (ed: Hillside plc's bet365) did receive their license," said Joris Koningsberg.
Meanwhile, all Entain brands now comply to the Dutch Gambling Authority's cooling off period and the company is expected to obtain a license in the first half of 2022.
With the decision to be fully compliant to Dutch law and regulations, PokerKamers.nl also improved the overall quality of its website. A new look and feel, a comprehensive audit of all existing pages and many new, were completed before the launch of their new website.
"And there is more," said PokerKamers.nl co-owner Oscar Oosterling, "We have added a poker course, several tools including a tournament filter and the M-Calculator, and poker cheat sheets. And our to-do list is only getting bigger."
PokerKamers.nl is a website to keep on your radar the next few months. New gambling licenses will be issued, and this website will only list the very best of them. You can expect continuous updates and new features that improve the overall quality and user experience. And with PokerKamers.nl being a compliant poker affiliate, you can rest assured that you're not going to be misled into signing up with shady – or illegal poker sites.