Advertising gambling in Italy: how the dignity decree has affected online casinos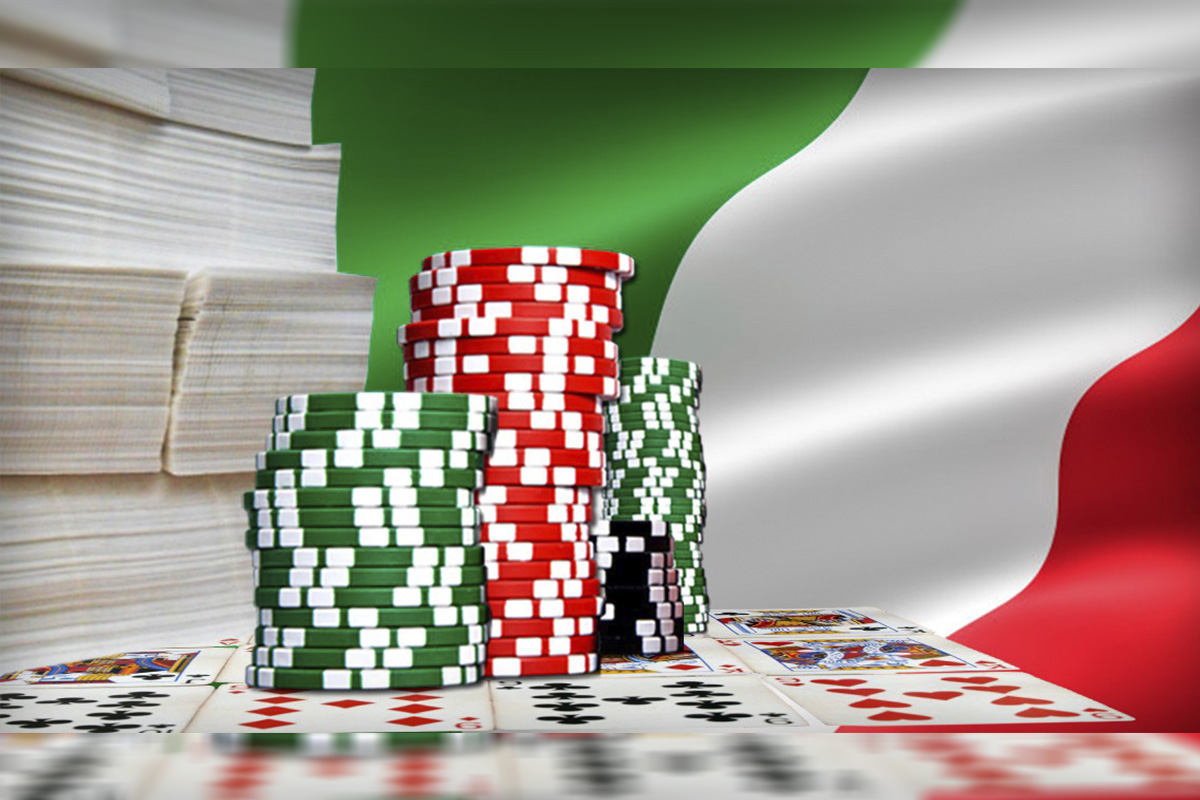 One of the oldest pastimes, the fine sport of gambling, is at risk with strict new laws taking effect in countries like Italy, with the government's 2018 implementation of the Dignity Decree that directly affects advertising gambling in Italy.
The creation of the Dignity Decree placed a strict ban on gambling-related companies from advertising, providing sponsorship, the marketing of gaming services & products, and all promos related to gambling including on billboards as well as online.
Talk about a challenge for gaming companies operating in Italy, this decree hits advertisers and sponsors hard but also sponsees, such as with soccer clubs are losing huge amounts in potential sponsorships from online gambling companies.
What is the Italian gambling dignity decree?
The Italian Gambling Dignity Decree would be approved and implemented in 2018 drastically changing the way in which gambling-related companies would be able to advertise within Italy. The general gist of the decree prevents direct and indirect gambling related advertising such as  commercial ads, billboards, and sponsorships either in print form or online including social media platforms. A financial nuisance and major obstacle for the surge of online gambling companies that have recently hit the online space in Italy.
The purpose of the Italian Gambling Dignity Decree, which was ushered in by Italy's Autorità per le Garanzie nelle Comunicazioni (AGCOM), was to establish a layer of control and protection for Italian citizens reducing exposure to gambling opportunities and therefore preventing a potential rise in gambling addiction.
Another key component of the Decree was the new layer of player protection being provided. In just the last year alone due to COVID-19 and mandatory stay-at-home orders imposed throughout Italy there has been a steep rise in the number of online gamblers with a diverse background counting young professionals and elderly amongst the spectrum of players.
The caveat of the dignity decree is the ability for companies to advertise if promoting and pushing messages surrounding responsible gambling and legal gambling products and services, however even during these promotional campaigns gambling companies are still not permitted to use their logo or branding.
The country's gambling advertising ban on sports
The Italian gambling Dignity Decree has had an immediate and direct effect on sports in Italy from the Olympics all the way to A series sports clubs. As most of Italy's sports clubs work with betting companies through sponsorship support the loss in ability to advertise alongside them is leaving clubs at a financial disadvantage.
Post COVID and a year-long shutdown the sporting industry including football clubs have had to aggressively rally to find new business solutions pressing them to demand from the Italian government a suspension of the Decree.
Getting new clients with the Italian gambling advertising ban
The question you're probably asking yourself is the same question every gambling company operating in Italy once asked: So then how do we acquire new clients if we aren't permitted to advertise?
Let's see the possibilities a company has with the advertising ban:
What's banned by the Italian gambling Dignity Decree
As we mentioned above, the Italian gambling Dignity Decree limits the possibilities of advertising gambling in Italy.
To protect Italian players it prevents both, direct and indirect gambling related print and online advertising including commercials, sponsorships and billboards.
Advertising gambling in Italy: what's still possible?
Despite Italy's Anti-gambling 5Star movement and the current administration's support of the Decree there have been countless pleas from the business, sports and gambling-related sector to suspend the Decree.
The holy grail of workarounds for gambling companies is the popular online practice of affiliate marketing. Affiliate marketing occurs when online companies pay websites to mention and link their company.
The advertisement in this marketing tactic involves text and links (SEO) as opposed to flashy advertisements oftentimes found on the side of articles we read, or our Facebook feeds, or even the advertisements when we Google search.
Casino comparison sites in Italy
Affiliate marketing in Italy is essential for online gambling companies to be able to reach potential new players while respecting the italian gambling advertising ban.
The necessity of affiliate marketing for advertising gambling in Italy has then created the need for casino comparison sites such as ProCasino, where players can find all the casinos related information in one place and can pick the one that best fit their needs.
These casino comparison sites are flooding the online space, with new sites operating and catering to gambling-related companies in need of affiliate marketing. These sites tend to create a spreadsheet of comparisons including the gambling company's welcome deposit bonuses, fee amounts, payout times and a number of other key information a player may be interested in learning.
A popular new section being added to comparison sites includes the deposit and payout options as gambling-related companies are finding Millennial and Gen Z users in particular looking more and more to use cryptocurrencies when playing.
Conclusion
In conclusion, we can say that the Italian gambling Dignity Decree, as much as it is making advertising gambling in Italy through common practices almost impossible, it has also proved its effectiveness in protecting players.
Furthermore, the Italian gambling advertising ban is permitting the growth of casino comparison sites that provide updated information on various providers. Each user can then compare all the platforms, evaluate which one best fits his knowledge, possibilities and needs.
Rightlander partners with Awin to accelerate growth into new markets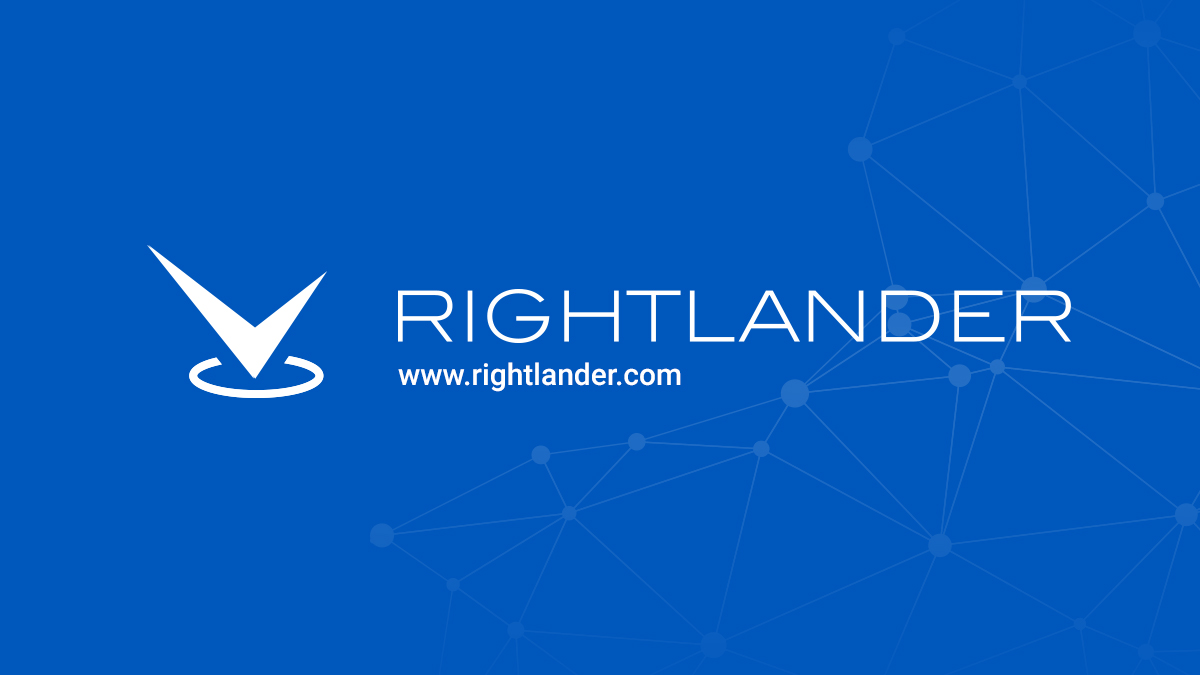 Affiliate and advertising compliance experts, Rightlander.com have announced an overall product enhancement to support their growth into new markets including affiliate Networks and Platforms, Digital Agencies, Forex, Telecommunications and Utilities.
The move follows Rightlander's experience and success in the iGaming vertical, where a number of parallels can be drawn between customer challenges, marketing regulations and partner guidelines.  These include the need for honest marketing as well as customer acquisition channels that marketing partners derive traffic from, such as websites, social media, search engines and email.
The new portal has been developed with input from leading brands in their sector such as Awin to help clients effectively review and rectify marketing infractions detected by Rightlander.
Alex Parmar-Yee, UK Strategy Lead at Awin, said " We chose to work with Rightlander to enhance our ability to carry out publisher audits based on the requirements of individual advertisers. It was important to have a partner who was able to accommodate the wide variety of needs from our clients relating to areas such as content accuracy, offer intelligence and exposure monitoring. The tools provided have allowed our client teams to carry out important housekeeping more efficiently, so that even more focus can be dedicated to strategy and account management."
New solutions have also been introduced to help save clients time, reduce risk and grow their partnership programs with confidence. These include Screen, which allows clients to evaluate the online content of new affiliate applicants as part of their suitability checks, and Verify that helps clients to ensure that their promotions are live on authorised sites and linking to the correct landing pages.
This is in addition to Rightlander's core solutions that help clients to Discover undisclosed content and continuously Monitor partners for accurate and compliant marketing worldwide.
Rightlander's new modular portal allows clients to segment and prioritise results by business objective and marketing channel (websites, social media, PPC ads, video streaming, Telegram and email) and offers a comprehensive list of API integrations to deliver data to a client's systems.
The solution offers targeted scanning by frequency (daily, weekly, monthly) and compliance issue (e.g. required T&Cs or prohibited text) per URL along with cutting edge technology to reduce false positives, minimise time spent checking infractions and streamline the remediation process.
Ian Sims, founder of Rightlander.com, said "Having the opportunity to fine-tune our product with such a high profile partner has been fantastic. The evolving nature of affiliate marketing and the emergence of influencers, coupled with an ever-increasing array of regulations and advertising marketing guidelines in different consumer verticals has heaped a huge compliance workload on marketing teams.
"Awin put Rightlander through a 6 month trial period before selecting us as their marketing compliance partner and we're delighted that our monitoring software has saved them so much time and helped them to resolve so many more compliance issues."
SCOTT THOMAS TEAMS UP WITH CASINO GURU TO RAISE AWARENESS OF PROBLEM GAMBLING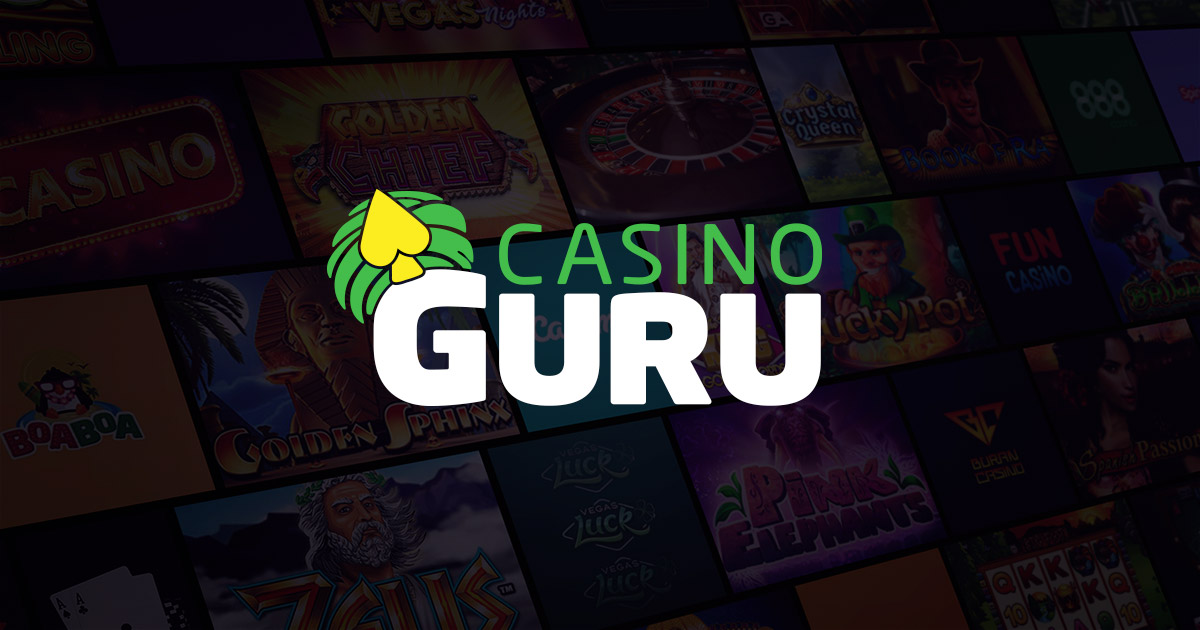 Scott Thomas TV personality, podcaster, the managing director of The Social PR, and co-founder of Food4Thoughts, has recently joined forces with Casino Guru to promote responsible gambling and raise awareness around safer gambling initiatives.
The successful British entrepreneur, social media influencer, and TV personality, Thomas opened up on his podcast, Mancs on the Mic, with brothers Adam and Ryan Thomas, about his personal struggles with gambling addiction at the age of 21, a period which he described as a really dark time. "I was gambling away student loans. I was borrowing money off friends, I would even wait outside the casino in the morning for it to reopen … I was constantly trying to chase whatever I lost," confessed Thomas during a series of videos created for the campaign.
Overwhelmed with the amount of feedback he's received after discussing the issue for the first time, Thomas and Casino Guru, the world's largest online casino database and an established gambling authority, have collaborated on a problem gambling awareness campaign.
Casino Guru has been working towards better and safer gambling for years. Pushing online operators to become fairer and more responsible, solving thousands of complaints of players who feel deceived by an online casino, and providing honest reviews of over 4,400 online casinos are just some of the examples of that.
This mission is also reflected in many responsible gambling projects and initiatives they launched to date, including the Global Self-Exclusion Initiative and the Casino Guru Academy. However, Casino Guru has recognized that it's getting increasingly harder to spread awareness of problem and responsible gambling and reach the desired target group: despite providing a plethora of high-quality content related to responsible gambling, the younger population simply doesn't read it.
According to Statista, 39% of Britons aged 25 to 34 gambled in 2020. What's more, around 25% of Britons in the same age category have reported to engage in some form of online gambling within the four weeks prior to being surveyed. In other words, one in four Britons in this age bracket are playing in online casinos. And since this is the generation that can most effectively be targeted through social media, Casino Guru's collaboration with Scott Thomas was a natural next step.
The campaign ran on Instagram, which gave it a big potential to reach large audiences, since Thomas's Instagram account currently has close to 1 million followers. Both parties ultimately hope to help not only current and future people at risk of problem gambling, but also friends and family members of someone exhibiting problem gambling behaviour.
"I was in a mess at the time, and it massively affected me and my family," Thomas confessed in one of the videos. "I've teamed up with Casino Guru to try and raise some awareness around this subject because clearly there's a lot of people out there who are still struggling," he added. "Even if it helped just one person, this Casino Guru awareness campaign has done its job. Because I wish I had a video like this when I was going through my struggles."
Apart from Thomas's personal story of gambling addiction, the series of videos tackles topics such as how to know if someone has a gambling problem, how to gamble responsibly, or how to approach someone who has a gambling problem.
As Daniela Kianicová, Public & External Relations Lead at Casino Guru, explains, "This awareness campaign is the first of its kind – it marks the first time that a company operating in the gambling industry uses the power of a mainstream influencer to communicate the risks of problem gambling to young adults – and we're very proud to have the honours."
With gambling becoming more and more accessible and widespread, it is vital that the risks of problem gambling as well as responsible gambling principles are communicated to as many players as possible. And because different generations consume content in different ways, finding new and creative alternatives to reach audiences of all ages is paramount to success of such campaigns.
The 5th AskGamblers Awards Winners Are Here!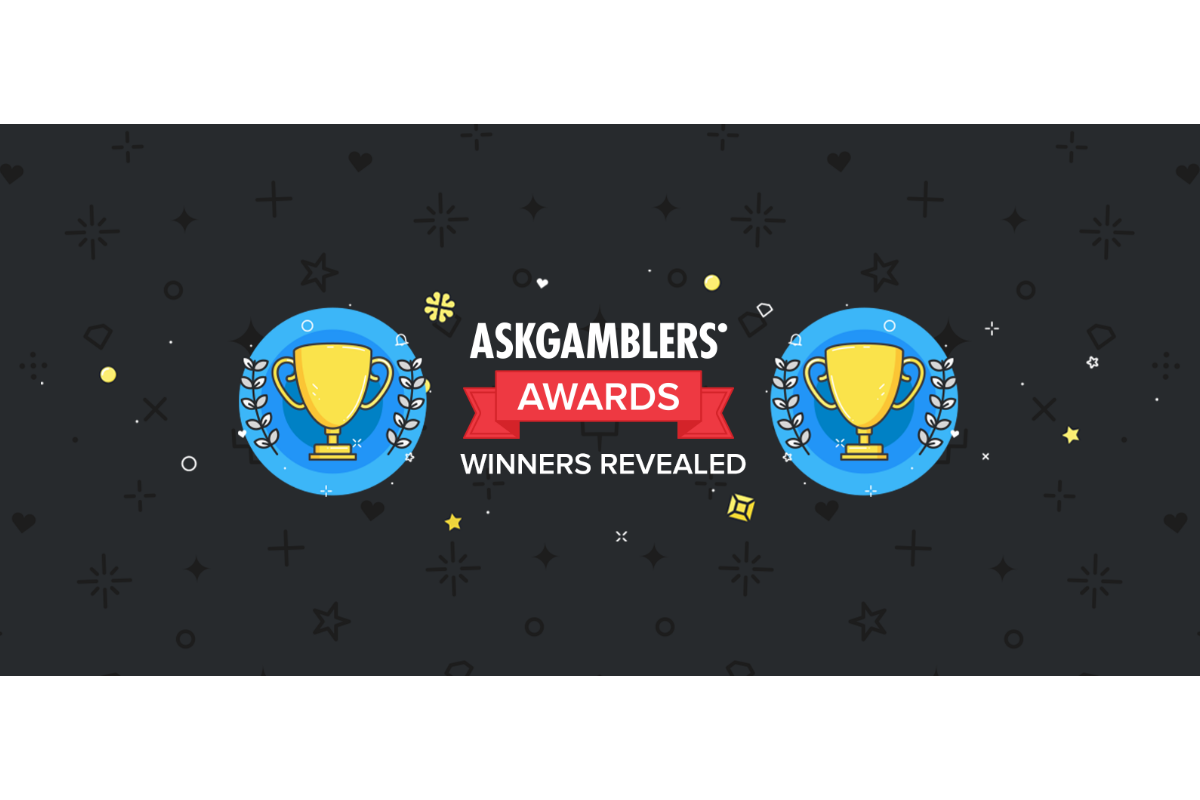 After several months of anticipation, on a magical night on 16 June we finally revealed the names of winners in the 5th AskGamblers Awards.
Drum Roll, Please!
After more than three months of anticipation and wholehearted support from our players, we finally know the names of the winners of the 5th AskGamblers Awards! The race was tight throughout the process, but the names you helped us choose genuinely deserve to be the next laureates of one of iGaming's most prestigious accolades.
Without further ado, here are the winners in the fifth edition of AskGamblers Awards:
Best Casino – SlotWolf Casino
Best New Casino – iWild Casino
Best New Slot – Bigger Bass Bonanza Slot
Best Software Provider – Relax Gaming
Players' Choice Casino – Tsars Casino
Best Affiliate Partner – 888 Affiliates
Best Affiliate Manager – Elena Shokarovska – OMG Affiliates
We congratulate all our awarded partners and thank everyone who participated in this year's AskGamblers Awards, including our players and partners.
The full list of winners in their respective categories can be found on the dedicated winners' page.