To BTC or not to BTC? Here is what King Billy Casino says!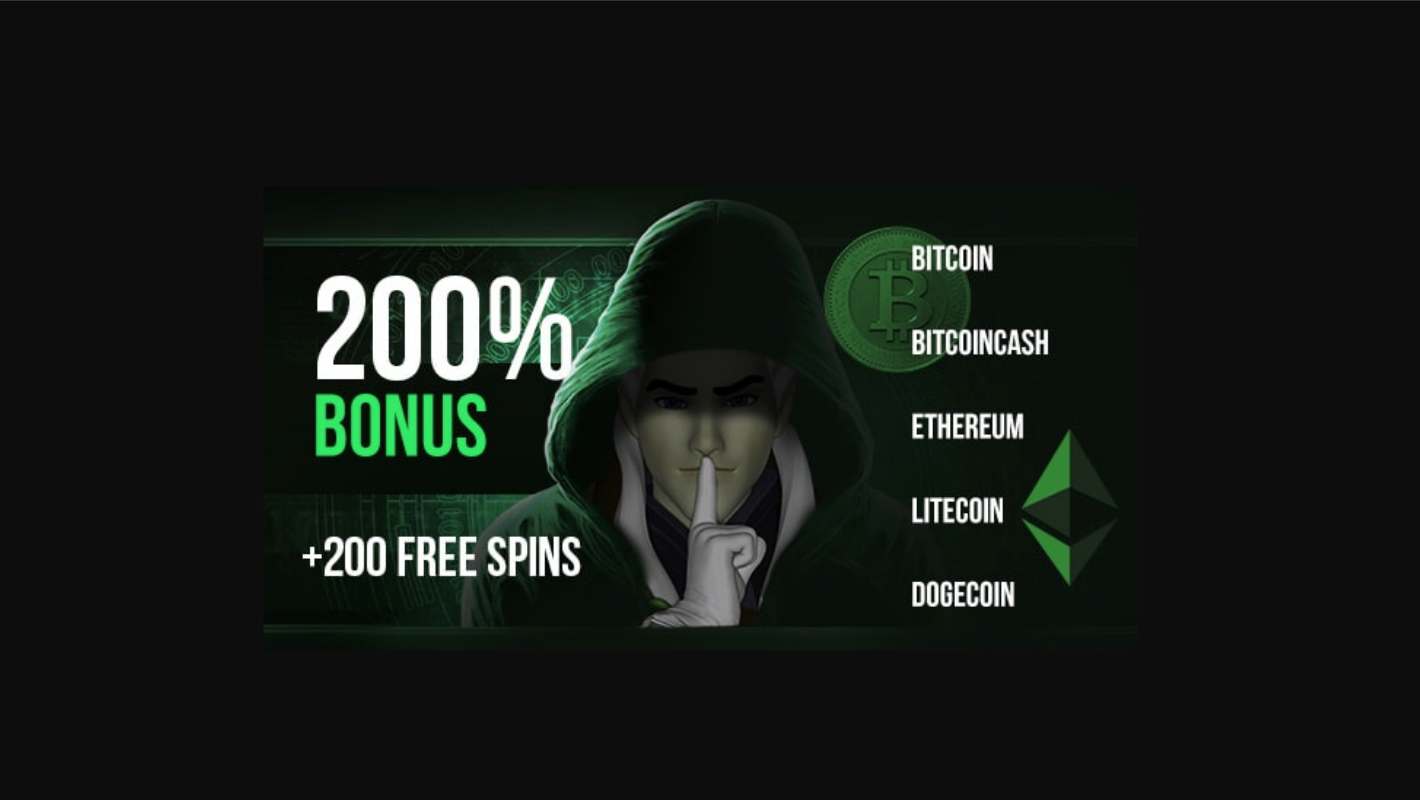 How well do you know the Bard? We bet well enough to know the most famous line of all times, penned back in the Year of our Lord 1599. "To be or not to be – that is the question" Hamlet was pondering in what became the most well known monologue of all times (excluding of course the monologues of your "significant other" in the car).
Fast forward 4 centuries and a score. The question now, on everyone's lips is "to BTC or not to BTC?" Crypto mania has swept the planet from Milan to Yucatán, but… is it worth it? Yes, yes and yes says King Billy Casino through its crypto experts. And they are ready to back it with numbers!
"According to research", King Billy Casino Head of Affiliate Department Ruslan Legenzov informs us, "although only 5% of the millennials (that is people born after 1982) have an interest in cryptocurrencies, more than 60% of online gamers have already used cryptocurrencies in the past."
We did wonder why, but King Billy Casino had the answer ready: Ease of use, the sense of heightened security and lower transaction fees are the reasons behind the cryptocurrencies success. Crypto and online casinos are good to each other!
Furthermore, the King Billy people provided us with some crypto fun facts and trivia, which can also be found on the casino's blog (yes, they have one and it is hilarious). Let's go through them!
CRYPTO FACTS
Around 1970 cryptocurrencies exist, almost ten times the amount of government-issued currencies.
Most popular cryptocurrencies, ranked from 10 to 1: NEM, NEO, EOS, Litecoin, Stellar, Cardano, Bitcoin Cash, Ripple, Ethereum, Bitcoin.
Bitcoin market capitalization: $114 billion (higher than all the other 1970 cryptocurrencies put together).
First person to ever receive Bitcoin: American cryptographer Hal Finney (RIP, now cryopreserved).
First product ever traded for Bitcoin: pizza (May 22, 2010 for 10.000 Bitcoins, now worth 66 million US dollars).
CRYPTO TRIVIA
Surfer's cryptocurrency: Californium.
Cryptocurrencies to crave for: PizzaCoin and BBQCoin.
SF lovers' cryptocurrency: Mothership.
Immortal cryptocurrency: Lazaruscoin.
Troll's cryptocurrency: Trollcoin (and we are not trolling you).
Most frightening cryptocurrency: Cthulhuofferings (brrr).
King Billy Casino, a crypto casino, from Day 1 is now offering no less than 5 cryptocurrencies to its players: Bitcoin, Bitcoincash, Ethereum, Litecoin and (this is a surprise!) Dogecoin. With a Crypto Welcome Pack of 200% Welcome Bonus up to 5 BTC (or equivalent) + 200 Free Spins, crypto aficionados all over the world must rather feel obliged to pay a visit to His Majesty, King Billy.
And for those of you, who have never touched crypto and still ponder, like the Prince of Denmark, it is high time you left that skull aside and jumped on the crypto bandwagon. Because the answer is definitely "to BTC"!
Raketech Interim report Q1 2019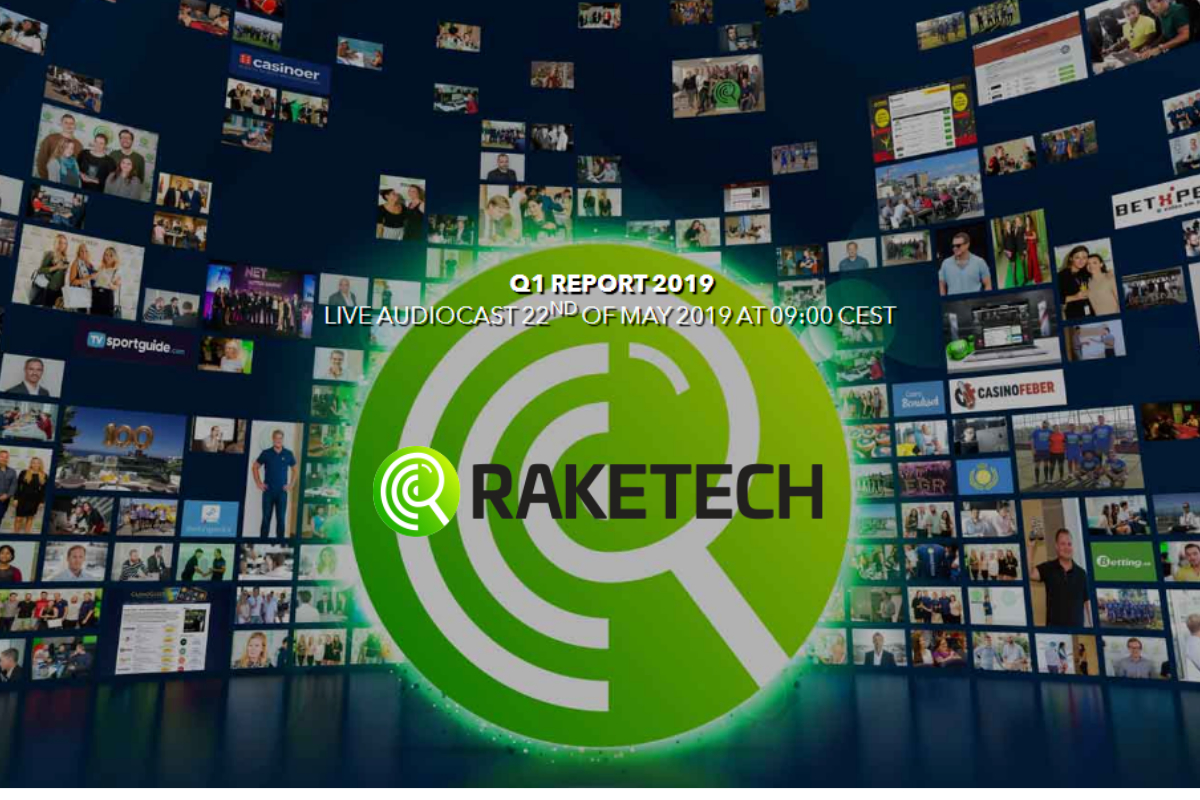 FIRST QUARTER 2019
Total revenues amounted to EUR 8.7 million (EUR 4.9 million) representing an increase of 78.2%. Total revenues include other non-operating income of EUR 2.3 million (nil) related to a waived liability regarding one related party during the quarter which is recognised as other income.
Revenues excluding other income increased by 31.6% to EUR 6.5 million (EUR 4.9 million).
Organic growth amounted to 21.5% (10.2%).
Adjusted EBITDA increased by 38.3% to EUR 3.5 million (EUR 2.5 million), corresponding to a margin of 54.1% (51.5%).
Adjusted operating profit amounted to EUR 2.8 million (EUR 2.3 million), corresponding to a margin of 43.4% (47.5%).
Profit for the period amounted to EUR 4.7 million (EUR 0.9 million).
Earnings per share amounted to EUR 0.12 (EUR 0.04).
NDCs (New Depositing Customers) increased by 76.1% to 28,607 (16,243).
EVENTS DURING Q1 2019
On 4 March, the outstanding debt of EUR 7.7 million from the previous loan facility was repaid as a final step in optimising the Group's capital structure post-IPO.
On 31 March, an agreement with one related party was reached to waive the amount of EUR 2,281,714. This amount is recognised as other income within the consolidated statement of comprehensive income.
SUBSEQUENT EVENTS AFTER THE END OF THE PERIOD
On 24 April, Oskar Mühlbach was appointed as Chief Operating Officer.
On 26 April, Raketech acquired the assets of the leading Finnish sport listing website TVmatsit.com for an initial purchase price of EUR 1.6 million plus an additional EUR 0.3 million payment over the next 24 months based on agreed performance targets.
CEO MICHAEL HOLMBERG COMMENTS THE QUARTER
"The beginning of the year has been characterised by the ongoing stabilisation phase in the Swedish gaming market, following the introduction of the new gambling legislation in January 2019. I am therefore happy to announce that we are delivering a good quarter and that we maintain our focus on organic growth and geographical expansion.
Revenues increased by 32 per cent compared to the first quarter of 2018, amounting to EUR 6.5 million. Adjusted EBITDA increased by 38 per cent to EUR 3.5 million, corresponding to a margin of 54 per cent. Organic growth amounted to 22 per cent of the revenues, and the key driver for this growth is higher traffic volumes, especially for our casino products and our TV sports guides.
While maintaining our position as a market leader in Sweden, we are simultaneously increasing our focus on geographical expansion. We have global ambitions and prioritise markets that are important to our partners, the gaming operators. As such, we are further strengthening our organisation for future expansion, both in terms of employees and technical platforms.
We are committed to creating sustainable growth across all of our markets – current as well as future markets. I am confident in our ability to continue strengthening Raketech's position as a leading affiliate with innovative and responsible services high on the agenda."
PRESENTATION FOR INVESTORS, ANALYSTS AND THE MEDIA
CEO Michael Holmberg and CFO Andreas Kovacs will present the report and answer questions in an audiocast at 9.00 a.m. CET on 22 May. The presentation will be held in English and can be followed online via https://tv.streamfabriken.com/raketech-q1-2019. To participate by phone, please dial +46 8 505 583 51 (SE) or +44 333 300 92 67 (UK).
About Raketech Group:
Raketech is a leading online affiliate and content marketing company, with expertise in delivering comparison services for sports and gaming, online guides, communities and social media products in primarily the Nordic region and the UK. Through some 20 flagship brands, Raketech guides sports and gaming enthusiasts to the best possible services, while also delivering high-quality traffic and leads to its partners. Raketech grows both organically and via acquisitions and operates its business in accordance with a clear framework for responsible affiliate marketing services. The company's shares are listed in Nasdaq First North Premier with ticker RAKE. Erik Penser Bank AB is the company's Certified Adviser (certifiedadviser@penser.se / +46 8 463 83 00). For more information, visit www.raketech.com.
Highest Paying Affiliate Program Niches for Aussie Bloggers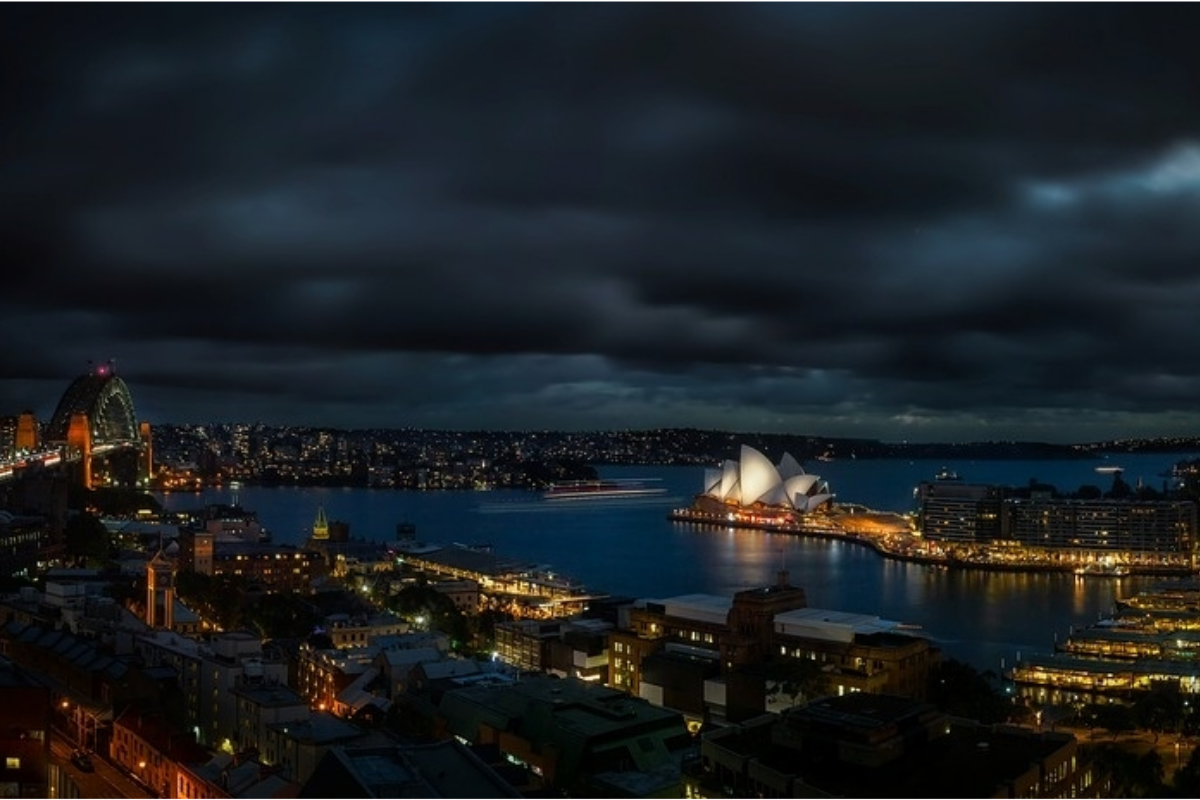 Let's face it, online blogging is slowly losing momentum. Modern users prefer running vlogs on YouTube, writing Instagram posts and short tweets because of the fast pace of life and the overwhelming presence of clip culture. Nevertheless, engaging blog posts and long reads remain pretty popular as people seek a comprehensive vision on various topics.
In Australia, blogging is still 'alive'. Especially, this is true for companies that promote their products or services via corporate blogs. However, solo bloggers can also get their piece of the pie, too. In this case, affiliate marketing looks like one of the best sources of passive income for bloggers regardless of their experience.
But how can one make money using this strategy? What are the best niches and programs for Australian affiliate bloggers? Let's try to find the answers.
Affiliate Marketing Basics
The first thing you should understand before joining any affiliate network is how the process of partnership is organized. Investopedia defines affiliate marketing as an advertising model in which companies pay middlemen for extra traffic and/or leads. Put simply, you, as a blogger, can integrate an affiliate link in your website and get compensation for this. There are three main types of payment:
1, Pay per sale. Partner companies will reward you with a certain percentage of the final price for a product/service purchased by the customer. In this case, you can expect a lavish compensation, but also should convince your website visitors to actually buy something from the partner company.
2, Pay per lead. Here, affiliate marketers get compensation based on conversion rates. As a blogger, you generate leads for merchants, so users don't have to buy products or services but must perform specific actions, e.g. sign up or subscribe to the newsletter.
3, Pay per click. The simplest model that provides for generating traffic only. Bloggers put affiliate links for readers to click them and enter the site. Companies then pay their partners based on the traffic they drive to the website.
Affiliate marketing can really bring stable passive income 24/7, but only persistent users can benefit from it. Here, everything depends on your performance. Moreover, you don't have to deal with angry customers (but we still recommend promoting only quality products that will be useful to end users). When it comes to entering into affiliate partnership, the first thing you should consider is niches or topics you will focus on.
Profitable Niches for Affiliate Marketers
Choosing a product or service to promote isn't a simple task. Some niches such as fashion, clothing, makeup, and jewelry look promising, but they offer minuscule affiliate payouts. This means, you will have to force your readers to buy tons of shoes or rings from the partner website if you want to earn some decent money. Other niches such as gambling are simply illegal. According to Australian laws about casino pokies, both individual providers and advertisers can be penalized for $220,000 per day of prohibited activity. For companies, fines go up to $1.1 million per day.
Hence, you should choose the niche carefully. It's better to be as precise as possible and select more untapped niches. Further, we will list five of the most profitable and popular niches for Australian affiliate bloggers.
1. Finance
Money leads the game in all industries and in our everyday life, too. Within this niche, you can choose different branches such as personal loans, insurance or investment. For example, cryptocurrency trading is highly popular now, so affiliate partnership with a leading crypto exchange should be pretty profitable for bloggers.
Examples: Naritas Finance (AU$100 per lead), Now Finance (AU$50 per lead).
2. Health
This evergreen niche forces people to care about their own health and physical development. Australians are eager to invest in healthy organic products, diet plans or gyms, so consider working with companies that deliver these services and goods. Pregnancy is another highly demanded topic though.
Examples: Bodecare (15% per sale), Pharma Botanica (20% per sale).
3. Home and Garden
Being a relatively rich nation based on Western culture, Australians care about their homes. That's why various cozy stuff for rooms and yards is popular among people here. One of the fresh promising niches is linens. For instance, you can partner with the 'mattress in a box' providers that are relatively new to Australia.
Examples: Hugo Sleep (6% per sale), Sommuto (5% per sale).
4. Love and Relationship
Apart from health, everybody cares about personal relationship. We all want to love and be loved so these ideas will also be demanded. You can choose among different subsections, including dating services for specific categories of people, counseling services, and marriage agencies. The related niches such as gifts or beauty service work fine here, too.
Examples: CitySwoon (10% per sale).
5. Online Education
When it's all going well with health and family, it's time to think about personal development and self-education. Although open online courses were booming a few years ago, these platforms are highly popular now as well. Additionally, various local facilities like schools and universities hold online courses on different topics from geospatial planning to cooking.
Examples: Code Camp (7.5% per sale).
Leading Affiliate Networks for Australians
Finally, we've gathered the most famous and profitable affiliate programs in Australia. Usually, you should only sign up for free, explore available offers from merchants, choose the most suitable one, and integrate links in your website or blog. Don't deal with platforms that feature paid membership as they often have relatively low ROI compared to the sites with free subscription. Still, you can consider upgrading your free plan to a premium one to get more valuable offers from companies.
Now, let's check Australian websites listing affiliate programs:
As well, you can cooperate with global networks like Amazon, eBay, iTunes, and so on.
By choosing a profitable and active niche combined with a reliable affiliate program, you can boost the blog's revenue greatly. Don't expect insane profits in the short term though. Affiliate marketing is about passive and stable income, but it can hardly be a primary earner. But it's still a good option, isn't it?
Better Collective becomes co-founders of new trade association, Responsible Affiliates in Gambling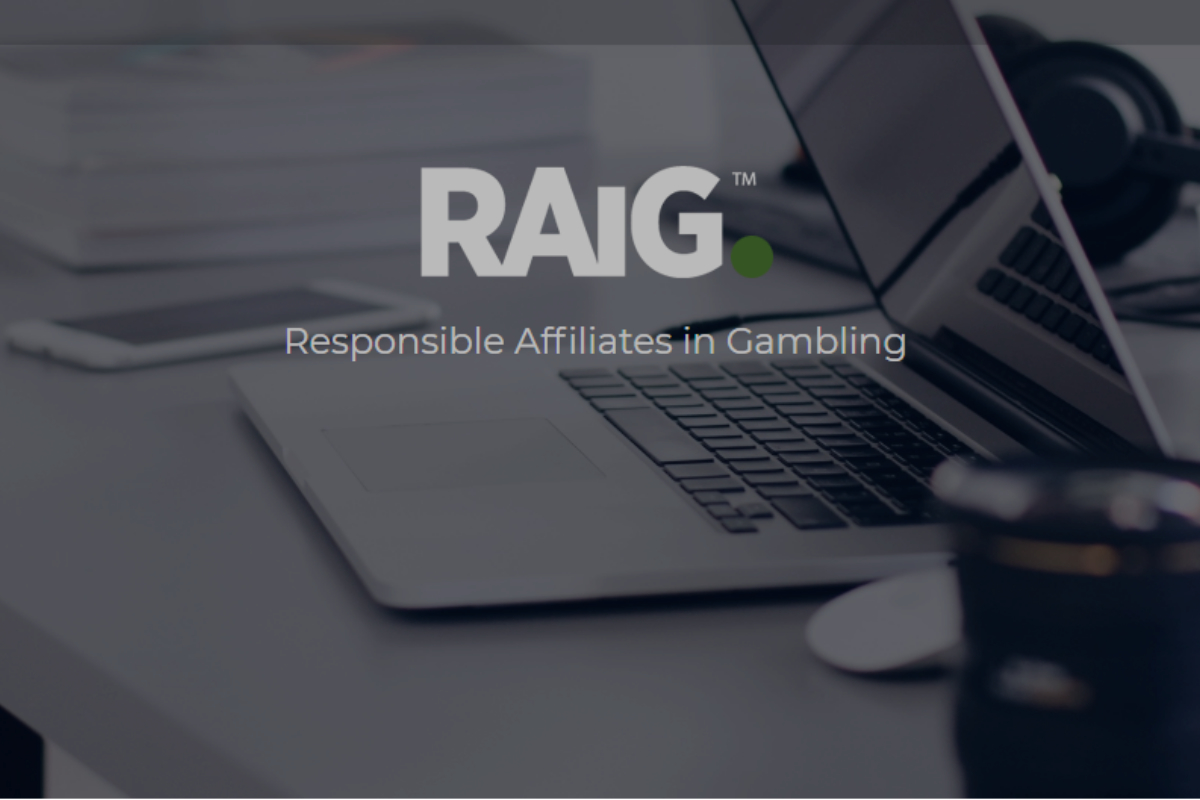 World leading iGaming affiliate, Better Collective, co-founds new trade association, Responsible Affiliates in Gambling, that is established to promote the socially responsible marketing of gambling products and a safer gambling environment for consumers.
The three iGaming actors Better Collective, Oddschecker and Racing Post have launched the trade association, Responsible Affiliates in Gambling (RAIG), as they recognise the role affiliate marketing providers must play as part of wider industry initiatives in the UK to promote social responsibility and a safer gambling environment for consumers.
As a condition of membership of RAIG, each member will be subject to an annual social responsibility audit which will be conducted by Gambling Integrity. This audit is designed to ensure compliance with a range of existing statutory and non-statutory regulation as well as any additional measures which might be adopted over time. These will include:
The UK Code of non-broadcast Advertising and Direct and Promotional Marketing (the 'CAP' code)
The UK Code of Broadcast Advertising ('BCAP' code)
The Gambling Industry Code for Socially Responsible Advertising
Any relevant guidance issued by regulators such as the Advertising Standards Authority; Gambling Commission; and Information Commissioners' Office on affiliate marketing requirements.
Jesper Søgaard, CEO of Better Collective, said: "For Better Collective, compliance and responsible gambling have always been core focus areas due to our commitment and vision to empower iGamers. I am therefore extremely proud that we become co-founders of RAIG which I believe can be a game-changer for compliance standards for affiliates and which will ensure a lift of the entire industry in terms of responsible behaviour for the benefit of the users".
Clive Hawkswood has been appointed inaugural chairman of RAIG.
Read more about Responsible Affiliates in Gambling here: https://www.raig.org/
RAIG directors
Clive Hawkswood (Chairman): was most recently Chief Executive of the Remote Gambling Association (RGA) from August 2004 to January 2019. He was formerly head of the Betting & Racing Branch at the Department for Culture, Media & Sport (DCMS). Prior to that, he was at the Home Office, spending time in both the Gambling Section and the Horseracing Policy Team. He has been on the boards of GambleAware; GAMSTOP (The National Online Self Exclusion system); The Industry Group for Responsible Gambling; and the Gambling Anti-Money Laundering Group. He was also the author of the Industry Code for Socially Responsible Advertising and various industry good practice guidance publications ranging from complaints handling to GDPR implementation.
Karl Pugh: Head of Business Development at Better Collective
Guy Harding: Head of Commercial at Oddschecker
Cian Nugent: Digital Director at the Racing Post
About Better Collective
Better Collective's vision is to empower iGamers through transparency and technology – this is what has made them the world's leading developer of digital platforms for betting tips, bookmaker information and iGaming communities. Better Collective's portfolio includes more than 2,000+ websites and products, among other bettingexpert.com, the trusted home of tips from expert tipsters and in depth betting theory.
About Responsible Affiliates in Gambling
Responsible Affiliates in Gambling (RAIG) is a trade association founded in 2019 by the three gambling affiliate players The Racing Post, Oddschecker and Better Collective. The purpose of the association is to foster wider initiatives in the UK affiliate marketing sector to promote social responsibility and create a safer gambling environment for consumers. As a condition of membership, each member will be subject to an annual social responsibility audit which will be conducted by an independent third party.