The Outlook for UK iGaming Affiliate Marketing in 2021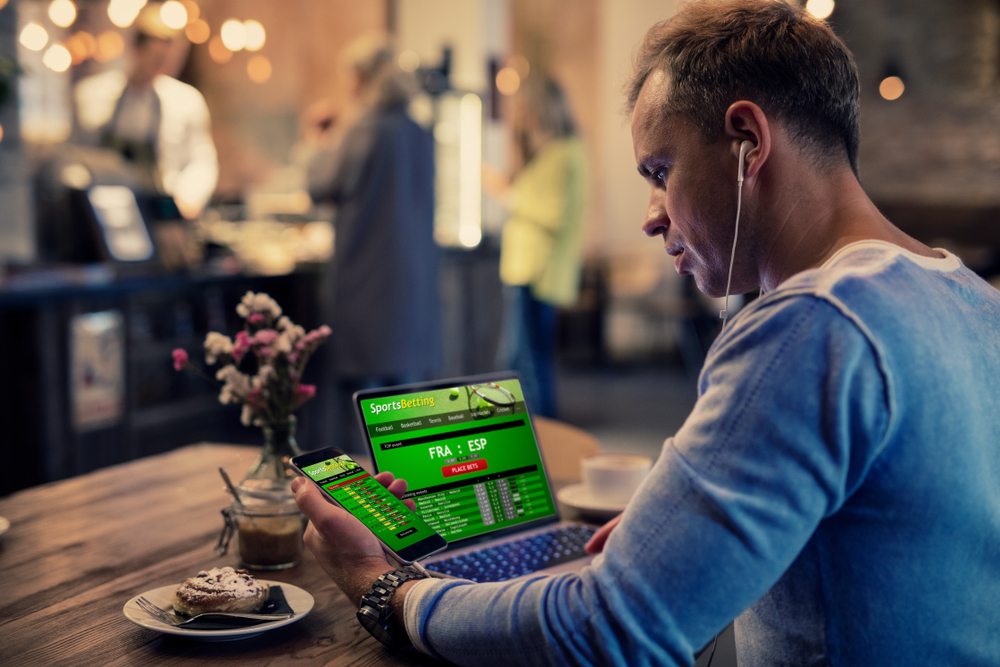 The iGaming industry can be quite lucrative for affiliates who know how to make the most out of available affiliate programs. UK online gambling brands from sportsbooks to casinos and everything in between rely on all types of online and offline advertising strategies to acquire and retain customers. Affiliate marketing is one such strategy that has evolved in importance over the years. This evolution is likely to continue in 2021.
Even though 2020 has been a rather rocky year due to COVID-19, iGaming affiliate marketing share in 2021 has the potential to grow with new online UK bookmakers establishing (and big-name online UK bookmakers re-establishing) a foothold in the profitable football betting market. Already, brand new bookies are starting to appear with the 2020/21 sports season set to begin. These new bookies mean the potential for more affiliate marketing opportunities because affiliate programs tend to be one of the most cost-effective methods for acquiring new customers.
Affiliate marketing spend has increased over the years
For sportsbooks and casinos, over the last decade, affiliate marketing has become an increasingly important marketing strategy for expanding their online reach to attract new punters via desktop and mobile channels.
According to a Regulus Partners report, in the past few years there has been massive growth in UK gambling online marketing spend, which increased form £376 million in 2014 to £725 million in 2017. As such, it comes as no surprise that this same report found that there was also notable growth in Affiliate marketing spend, with an increase from £274 million in 2014 to £295 million in 2017. This is quite the jump considering that affiliate marketing typically tends to be one of the least expensive forms of advertising.
It is highly probably that these figures will continue to climb higher into next year as more of Britain's gamblers choose to bet online out of convenience, ease of mobile access and the pandemic crisis.
Current iGaming Affiliate restrictions
Presently, gambling online in the UK is at an all time high. According to the UK Gambling Commission's gambling industry statistics covering the period between October 2018 and September 2019, gross gambling yield has grown. More specifically, some of the biggest increases have been seen in the remote (online) betting, bingo and casino markets. Focusing on betting specifically, the total gross gambling yield for remote betting during this time period was £2.1 billion, a 4.3% increase from April 2018 – May 2019.
However, while this may be good news for gambling operators and their affiliates, a growing concern about increased problem gambling and gambling addiction in the country, has lead to a call for tighter regulations to be placed on operators, specifically restrictions regarding advertising.
This isn't the first time that restrictions have been placed on UK gambling-related advertising, including iGaming affiliate marketing. Three years ago, tighter regulations were placed on operators, making them liable for the actions of their affiliate partners to help try and curb advertising misleading information. This has resulted in betting firms being hit with fines rather than their affiliates when their affiliates advertised misleading information about the firm's promotions.
These stricter guidelines were designed to motivate gambling operators to encourage their affiliates to stick to advertising regulations, otherwise the operator would be held responsible if the advertising was found to be in breach of Gambling Commission rules.  As a direct result of these rules, some firms closed their affiliate programs altogether, including Sky Bet, who didn't want to take a chance with untrustworthy affiliates.
What the future could hold for iGaming affiliates
However, in spite of the current affiliate marketing regulation responsibilities placed on operators, some feel that this is not enough. It is possible that, in the future, the UK government may take the next step and regulate iGaming affiliates directly. If this should occur, it could mean that affiliates would be required to register or license their operations before deals can be made to promote legal sportsbooks.
These changes could impact affiliates by introducing new:
Regulation costs – A fee may need to be paid by affiliates to be regulated.
Legal requirements – Affiliates would be required to ensure regulatory compliance, meaning that if they breach rules they would also be subject to a fine along with the operator.
Increased acquisitions – Smaller affiliates are not likely to survive with the new regulatory changes, making it easier for larger affiliates to purchase them, reducing competition.
There is no question that if the Gambling Commission chooses to crack down further on affiliate marketing, this would have an effect on iGaming affiliate market share in the future. However, as it stands now, with new online bookmakers popping up onto the scene and the new football season ready to start, the outlook seems bright for iGaming affiliates in 2021.
Betsson Group Affiliates to sponsor AffPapa iGaming Awards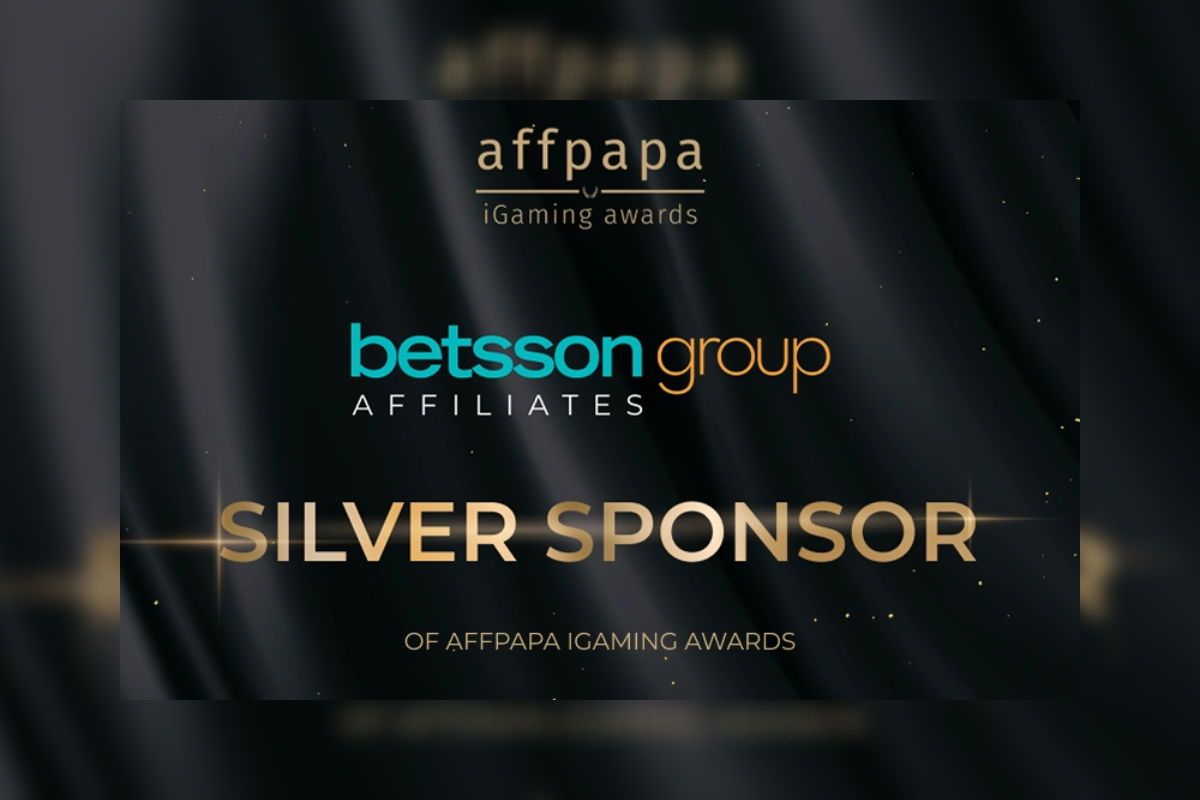 Betsson Group Affiliates has made it to the list of the AffPapa iGaming Awards as a Silver Sponsor.
The partnership continues a close collaboration between AffPapa and the iGaming operator, after they renewed their year-long contract at the beginning of this year. The operator has closed several deals through AffPapa, and the workflow has been really seamless.
Shakyra Johnsson, Senior Affiliate Operations Manager at BGA, commented:
"Betsson Group Affiliates has been working closely with Affpapa since 2020 and we are very satisfied with the results of this partnership. As an operator and affiliate programme that is constantly striving for excellence, we are extremely proud to be sponsoring this year's AffPapa iGaming Awards and wish all nominees the best of luck!"
The first-ever AffPapa iGaming Awards will soon mark its debut with the voting process starting on May 23rd. Numerous prominent brands have joined AffPapa in honoring the industry's top performers and showcasing their brand to as many potential clients and partners as possible.
Yeva Avagyan, Head of Commercials at AffPapa, stated:
"We're looking forward to continuing our close working relationship with the BGA team and building on what we've already established. Betsson Group Affiliates' decision to work with us again reflects AffPapa's continued efforts and the value it delivers to its partners. We're pleased that our first Awards received such an excellent reaction, and that so many amazing brands, such as BGA, have joined us."
The Awards will be followed by an exclusive event – iGaming Club – on July 5th in Amsterdam, with plenty of networking opportunities.
How important are partnerships in iGaming?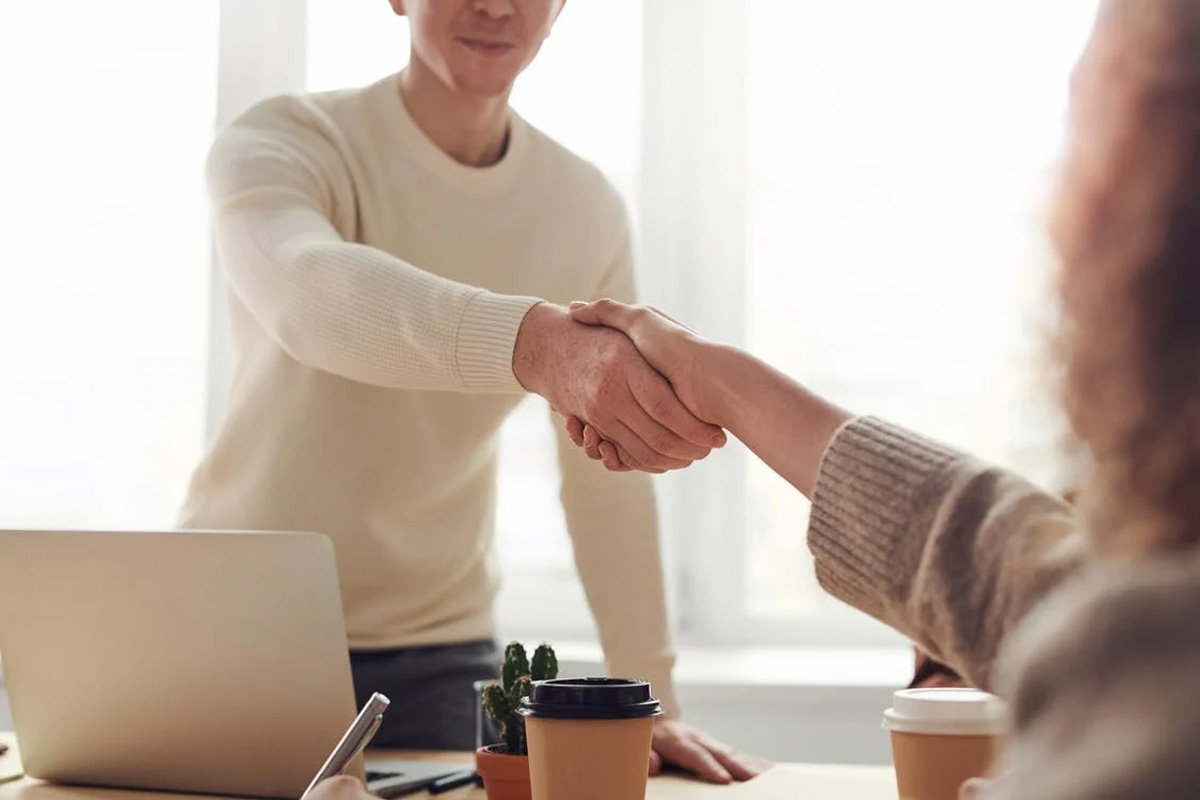 Many industries have been driven by rivalries as every company is striving for the best – but it's not always the best long term solution. Partnerships are incredibly important and provide businesses with a way to evolve and expand their customer base.
It's becoming increasingly common for companies within the iGaming industry to partner up for mutually beneficial agreements. Only recently, Push Gaming and Scientific Games signed a major deal to form a partnership. While on the one hand, these two companies are competitors fighting for the players' attention but they saw the potential long-term success of the collaboration.
A good partnership can completely elevate a business to the next level which is why it's so important within the iGaming industry. Despite being an industry that's fiercely competitive, partnerships can be advantageous for all parties involved – if it's done well.
Partnerships can improve the player's experience
Within the past few years, there has been a multitude of partnerships among slot developers. Many independent game studios have gained much-needed exposure from partnerships with big names such as Yggdrasil, Relax Gaming and Microgaming due to their specialist platforms.
On the surface, these platforms seem to mainly boost the smaller studios, when in reality it's a mutually beneficial relationship. Giving independent developers access to better tools and authoritative expertise improves the reputation of the bigger studio that is providing them with the support.
The established developers host smaller ones on their platforms often under the bigger name. Therefore, casinos that host the larger developers potentially get the smaller studio as well which vastly improves the player's experience and overall opinion of the developer.
A key example would be Yggdrasil's YGS Masters programme which is an invite-only platform that features studios such as Peter & Sons, Reflex Gaming and True Lab Games. The casinos that have previously partnered with Yggdrasil have the potential to host the games created through the YGS Masters programme, which improves the selection of games at the player's disposal.
Ultimately, the most important factor is the player's experience and enjoyment which is easily improved by partnerships like these.
Affiliates partnering with developers is mutually beneficial
Partnerships come in all shapes and sizes but they can be extremely valuable to all parties involved. It's not just developers within the iGaming world collaborating together but also affiliates working alongside the developers as well.
One of the leading sources of independent online slot reviews, Slot Gods, have partnered with over ten different developers within the last six months. These partnerships have included the previously mentioned Push Gaming and Scientific Games along with other big names such as Relax Gaming and Playtech.
Fundamentally, partnerships like these allow developers to build excitement for upcoming slot releases or to give an insight into the ethos of their studio through interviews. Affiliate sites like Slot Gods are given exclusives through content, whilst the studios gain exposure for their products. It's essentially a form of free marketing that is beneficial to everyone involved with no real cost.
Takeovers can be advantageous to the iGaming industry
Whilst good partnerships are useful and instrumental to success, takeovers can also be worthwhile within the iGaming industry. One of the biggest takeovers includes Evolution Gaming's acquisition of NetEnt for 2 billion dollars in 2020.
This collaboration led to the creation of the popular Gonzo's Treasure Hunt. Essentially, this combined the fan-favourite Gonzo's Quest with the popular live casino game format from Evolution to make a product that's unique and fresh for players.
Acquisitions like this have the potential to improve the general industry with innovations like Gonzo's Treasure Hunt that combine online slots with the interactive live casino experience. Future innovations like this lead to positive repercussions for the rest of the iGaming industry.
Networking is always key 
Both partnerships and takeovers can boost the industry but exchanging information through networking is important as well. At its core, networking is the process of sharing knowledge with people or organisations that are in the same field.
Of course, exclusive secrets or non-disclosure agreements (NDA) should not be shared but insights into important changes (such as laws) or software are worthwhile in improving the general industry. For example, distributing private information under an NDA is disrespectful and potentially damaging to all involved, but enlightening another affiliate with an upcoming law change is helpful for all in the long run.
Networking events like IGB Affiliate can even lead to partnerships or at least guide people within the iGaming industry in the right direction. Naturally, some may want to keep all the information to themselves, but it works out better in the industry long-term if people network to constantly share and improve upon ideas.
Closing thoughts
It's clear to see that partnerships are a valuable asset in iGaming that should not be taken lightly. They are incredibly important in promoting products, exchanging knowledge and improving the player's overall experience.
Even traditional media sites such as The Telegraph see the value in partnering within the iGaming world as they gain all their in-depth reviews, guides and tips about iGaming from affiliate BettingExpert.
The biggest question that remains is this: Will affiliates within iGaming ever work together to see the merit in partnerships? Experts within bingo could work with specialists in the live casino game sector to exchange valuable knowledge. No single person can become an expert on everything, so it's helpful to get an adept person within this field to fill in the gaps.
Whether affiliates will work together in the future remains to be seen, but it could revolutionise the entirety of the iGaming industry.
Current Situation on US Gambling Law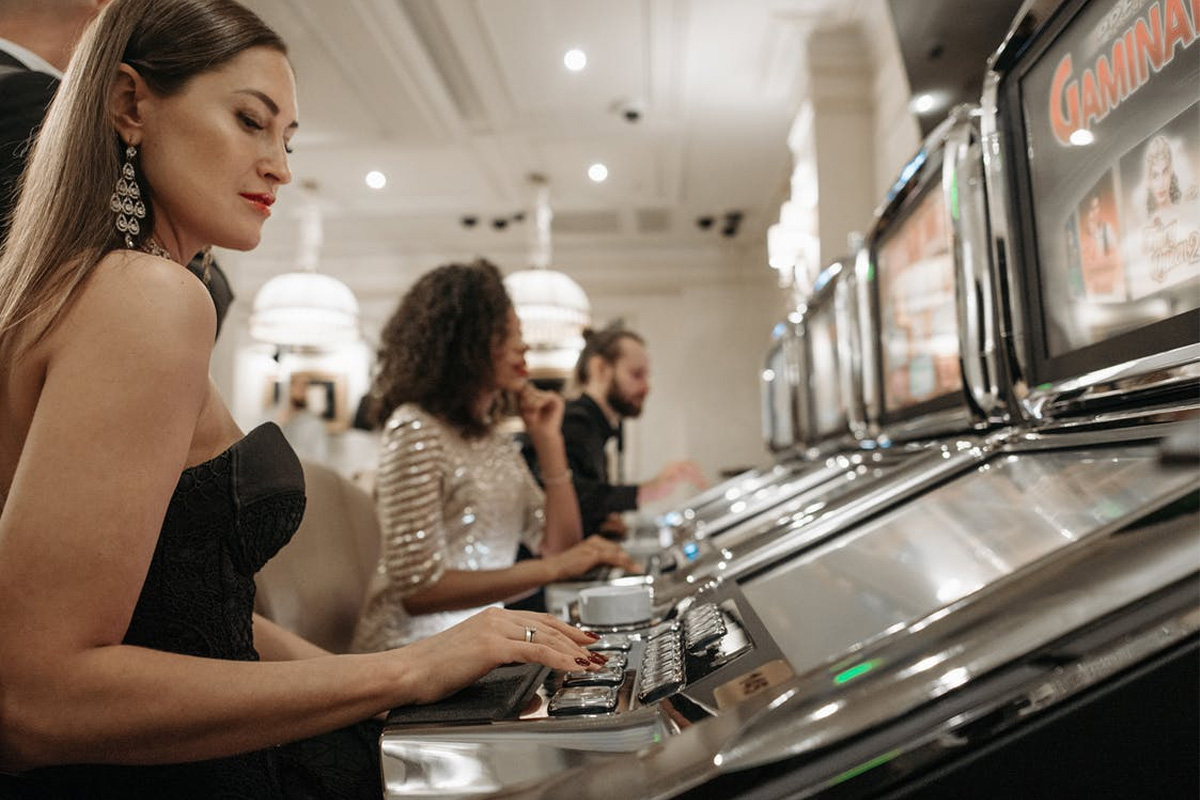 According to the American Gaming Association, the United States gambling industry is worth some $240 billion. That's more than double the value of the entire US film industry.
However, despite its size and popularity, it's still illegal to bet on sports in almost all 50 states. Only three states — Nevada, Delaware, and Montana — are legalizing sports betting. New Jersey is allowing bets on single games through a court ruling.
In this article, we will look at what you can expect if you want to wager on your favorite sport in different states.
Ohio
In terms of legal gambling in Ohio, the state has an extensive history with horse racing and casinos. There are currently five racetracks in the state which offer various betting options. The most popular form of wager is pari-mutuel betting, where you can bet on certain horses or the race. You can also place wagers on greyhound races at one of the tracks in Ohio.
The most popular form of casino gambling in Ohio is slot machines available at riverboat casinos across the state and at three racetracks that offer slot machines. Several Native American casinos operate within the state's borders.
Maryland
The state of Maryland is one of the most regulated states in the U.S. Therefore, it is no surprise that there are stringent laws regarding gambling. Maryland has some of the most restrictive laws regarding gambling in the country.
The state has a long history of gambling, and it is still considered one of the top gambling destinations in the entire country. Moreover, the state continues working hard to develop its casino industry. This is by creating new legislation on how casinos can operate and what types of games they can offer their customers.
Maryland has many types of laws that deal with all aspects of gambling. This includes licensing requirements, taxation rules, and other regulations. These affect every aspect of online gambling.
Arizona
The state of Arizona is one of the few states that does not have any laws against gambling. However, there are some exceptions to this rule. The state does have laws against certain types of games, including bingo and raffles. Bingo is like any game in which cards are sold by chance. This is at a price greater than the cost of the card.
In other words, if you buy a $1 card and win $50, you can be arrested for running an illegal bingo game. Raffles are also illegal in Arizona if they are conducted by someone not registered with the state to do so.
The exception to this law is that if you are running a non-profit organization like a church or community group, you can conduct raffles without being registered with the state first.
Final Takeaway
The state of online gambling in the US continues to ramble on. However, different states are making significant strides to legalize it for US gambling sites. The current situation is that the gambling laws vary from state to state.