An Open Response to Mattha Busby & The Guardian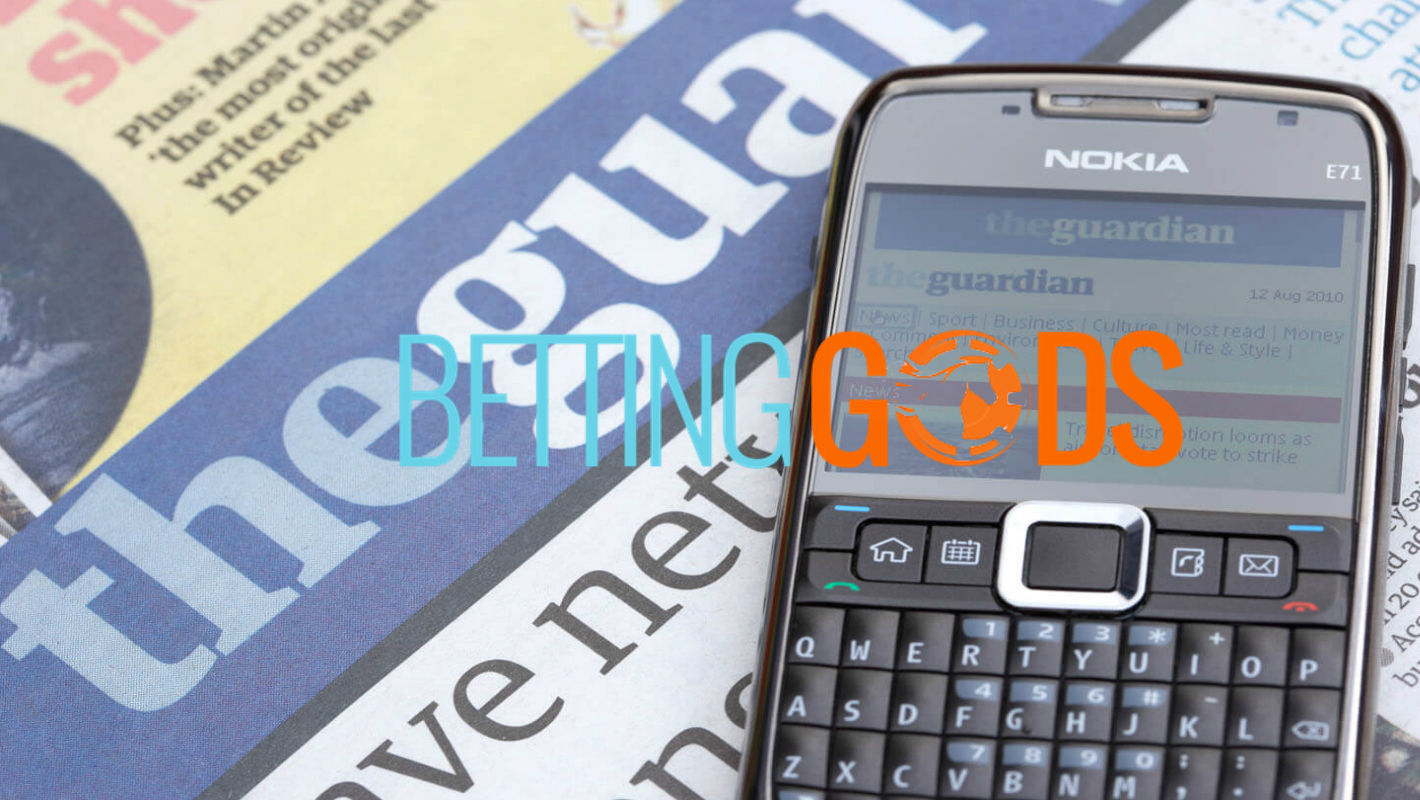 The following response is written by Darren Moore @ Betting Gods in response to this piece posted in The Guardian on 1st September.
Let's begin with the obvious; this is a terrible piece of journalism. It doesn't represent what a good tipster site does, and it doesn't understand even the basics of how tipsters operate.
Our message to you, Mattha Busby, is that we don't hold it against you. We understand it can be difficult to understand a service that genuinely wants to make people money. We understand why you would assume there's an underhand plot to rip people off.
What you need to understand is that you're wrong. Please, come to Malta, we'll introduce you to some people that actually understand the industry. Or at the very least, take up our offer of a complimentary membership of BettingGods.com so you can see the potential of a truly professional tipster site.
While you're considering our offer, we have a few comments to make about your article.
1. "Operators have a vested interest in seeing their tips lose because they take up to a 30% cut of the losses their followers make to bookmakers."
We feel like this is an over-generalised argument that doesn't get the way the industry works. On the surface, it does sound like it might work for tipster sites to deliberately post losing tips to earn 30% of the losing bet. But how is that a sustainable business model? It would very, very quickly ruin their whole premise of the tipster's business.
Successful tipster sites actually make money by collecting subscription fees from satisfied customers. If the tips they give are regularly losers, then why would anyone continue to subscribe? The argument that tipsters are in cahoots with bookmakers suggests they'll spend time and energy on building up a following before quickly doing them a disservice. It makes no sense and shows the little to no research behind the article.
2. "Such tipsters, who work from home, frequently recommend accumulator bets that experts say represent bad value."
First, we would argue about the suggestion that accumulators are aggressively pushed on the customer. Betting Gods, as one good example of how tipsters usually operate, regularly promotes a number of different wager options. The important thing is that we suggest contenders with a good chance of taking the glory and we'll always look for the best option to make you a profit.
That said, we may sometimes suggest an accumulator as they can be a great option for a big win. Especially as you only need a low stake to set you up. Working out the odds and relationships between the different bets requires a keen nose – the knowledge of an excellent tipster can be invaluable.
3. There are "grave concerns about terms which appear to bamboozle rather than help customers make informed choices".
One of the worst parts of this barely researched article is that it reduces the average person following a tipster page to an idiot that blindly follows the tipster's opinion. At the end of the day, the page's followers are gambling their own money and are usually educated about the odds and risk they're taking on.
In practice, tipster sites are run on either community-driven tips (given by users to other users) or suggested tips that no one forces anyone to follow. The suggestions made are great for research, or a starting point for further research, but they are neither presented, nor expected to be, guaranteed, sure-fire winners. Sports are a dynamic and unpredictable arena, and while a great tipster calls on every reserve of information, skill and ideas at their disposal – no one can read the future.
A good tipster is a guide, a source of information, a friend in the know. But just like every other aspect of modern life, personal decisions and judgement are vital in your own success. It's a shame that Guardian journalist Mattha Busby didn't have the personal judgement to look into the industry he chose to so poorly take down.
Mattha, if you're reading, the invitation stands. Take the time to see what we do (we'll even pay for your flights!). We can't wait to show you how following a professional tipster can change your outlook. After all, as long as you're not in touch with us and our stream of knowledgeable information, it's only you that's losing out.
AstroPay expands services with the launch of Global Affiliates Programme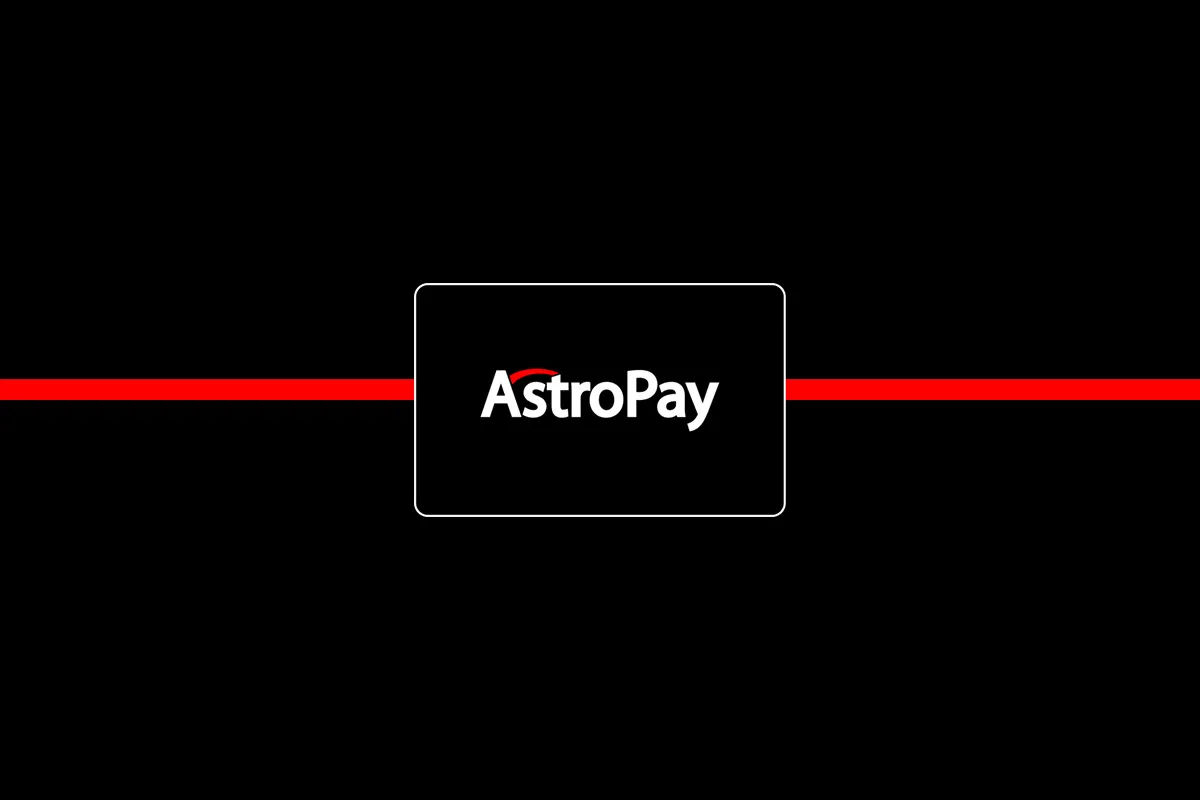 AstroPay, the online payment solution of choice for millions of users worldwide, has launched a flagship global Affiliate Programme to provide revenue generating opportunities to individuals and businesses that want to generate online income and grow their business. The new programme is aimed at increasing AstroPay's consumer base worldwide, while ensuring that those who are professionally dedicated to affiliate marketing can rely on a solid partner to thrive.
AstroPay launched the programme to enable affiliate partners access to special deals where they can generate income on an ongoing basis for every new user that joins the payment platform. The programme offers up to 20% revenue share commission, as well as dedicated teams and expertise on sales conversion. Affiliate partners will be able to rely on multilingual support and local experts for any of their needs and will also benefit from the AstroPay payment platform/solutions that have been tested and optimised for cross-border payments.
AstroPay will welcome a diverse range of partners including platforms, comparison sites and content creators in the payment industry as well iGaming, forex trading, and many others.
The programme will be available across countries in Asia, Africa, Latin America and Europe where AstroPay is available, and through hundreds of merchants that offer AstroPay as a payment option.
Leonardo Alonso, Head of Affiliates at AstroPay, said: "I am excited to see our new programme go live today. The Affiliate Programme is a new way of doing business with AstroPay. All those who are professionally dedicated to affiliate marketing will be very welcome and we look forward to working together and rewarding partners with a robust partnership that provides added value through an alternative way to continue growing their business."
Casino Guru Releases New Tool to Help Players Find Best Casinos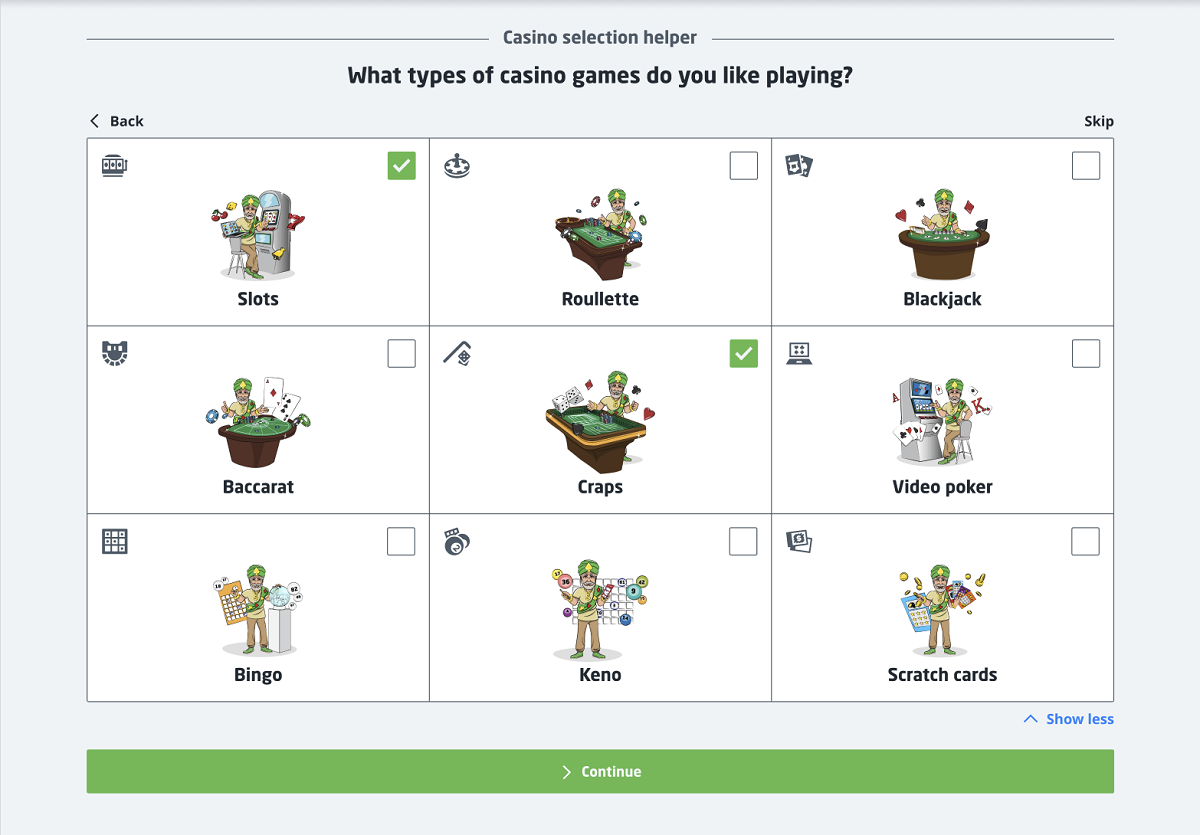 Casino Guru, a global source of information about online casinos and the biggest database of casino websites, is always looking to bring more value to its visitors. The brand-new Casino Selection Helper is a tool that aims to do just that by bringing a new way for players to pinpoint the best online casino based on their specific preferences.
The new tool works by asking players to answer three simple questions about their preferences related to casino bonuses, casino games, and age of the casino they would like to play at – choosing between new sites with modern features and established brands that have been around for quite some time. After answering these questions, they are presented with the best option for them, as well as two runners-up.
Maros Gasparik, Casino Guru's Head of Content, commented on the new functionality: "Our database contains pretty much all available online casinos, which is a great feat, but it also presents a potential obstacle for some players because of choice overload. With hundreds or even thousands of casinos available to players from certain countries, it can be a haunting task for players to select the best one for them. We are always looking to make this process easier and guide players to the best option quickly and easily, and the new Casino Selection Helper is one of the things we hope can help them choose well and stay away from unscrupulous sites."
Gasparik also added about the future of the new tool: "In the first stage of the project, we decided to include only three relatively simple questions based on visitor insights, which should be sufficient for most players. There are plans for further improvements of the selection process and additional questions to help players with more specific preferences; however, first we want to see how our visitors like the initial version."
Apart from fine-tuning the new tool, Casino Guru plans to continue implementing further improvements aimed at optimizing their website, providing more value to its visitors, and helping create a safer and fairer gambling environment. This includes improving their global database of problem gambling help organizations, pioneering the world of responsible gambling tools via their Global Self-Exclusion Initiative, improving the processes in their Complaint Resolution Center so that they can help more mistreated players, and more.
SLOTS TEMPLE GETS LICENSED IN UK, FREE SLOTS SITE NOW OFFERING CASH PRIZES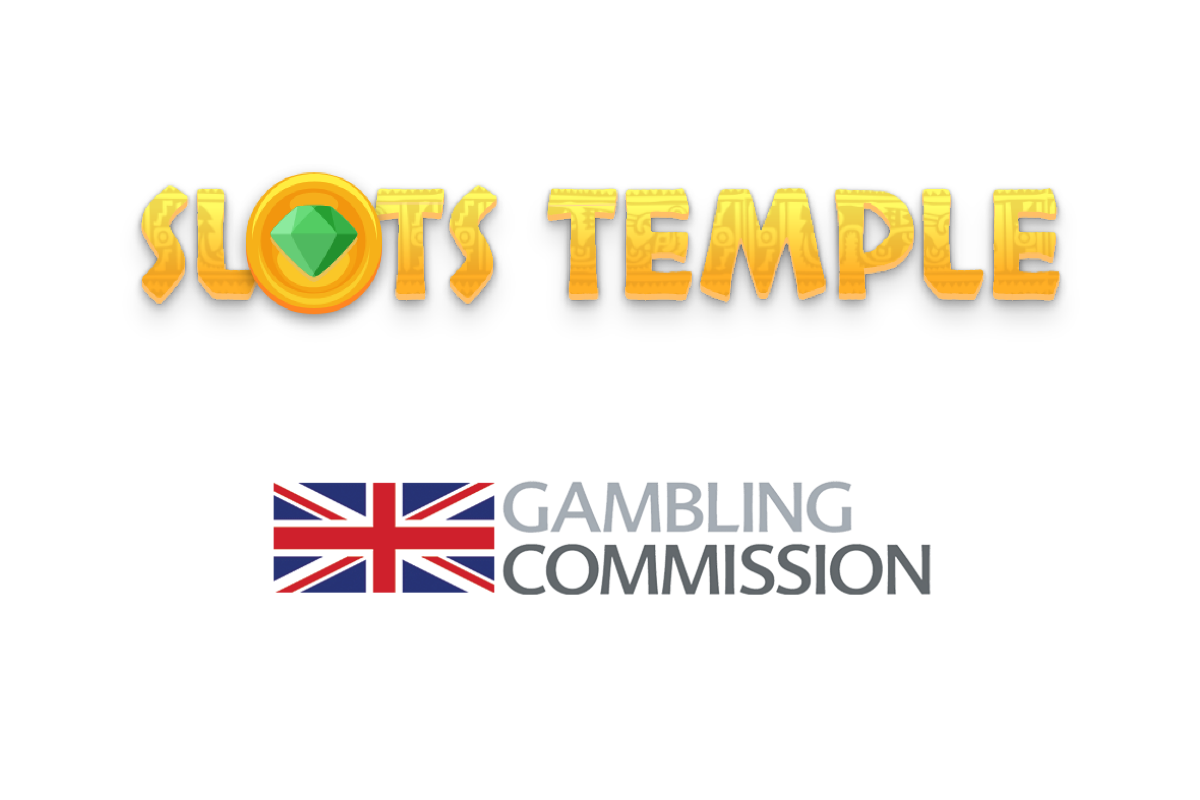 Slots Temple is first affiliate to win UKGC licensing, allowing it to offer real-money prizes for slots tournaments
Free online slots platform Slots Temple has become the first affiliate site to be awarded a UK Gambling Commission licence. That's good news for slots fans. It means the company can now legally give out cash prizes for winners of its free-to-play tournaments.
Slots Temple offers free casino games and tournaments to players over the age of 18, where they can compete against others to get to the top of the leaderboard and win prizes.
The platform hosts more than 10,000 slots from some of the world's best casino games studios, including Push Gaming, Relax Gaming ReelPlay and 4ThePlayer. The difference is, Slots Temple does not take any stake money. All its slots are completely free to play, no catch.
Instead, the company generates affiliate revenues when players sign up to real-money online casinos by clicking through banner advertising, although there is no obligation to do so.
Until now, Slots Temple has been unable to offer real-money prizes, just merchandise. But now, players can play their favourite slots while competing to win cash prizes of up to £5,000.
As well as cash prizes, Slots Temple will be launching a range of new tournament formats. These include Turbo Tournaments, which run for a short time only, and Risk Tournaments, where players are given a fixed balance and can adjust their bet size on each spin.
Currently, tournaments run daily, as well as weekly and monthly, so there's plenty of opportunity to win those points and work your way up the leaderboard.

Fraser Linkleter, Director at Slots Temple said: "It's always great to achieve an industry first, and we're proud to be the first affiliate site to receive UKGC licensing. Licensees are held to high regulatory standards, and we believe this demonstrates our long-held commitment to social responsibility. But above all, the licence adds excitement and value for our users, who get to compete for cash while paying nothing up front. And what's not to like about that?"