200 Affiliates for AGS Bucharest and SiGMAtv launched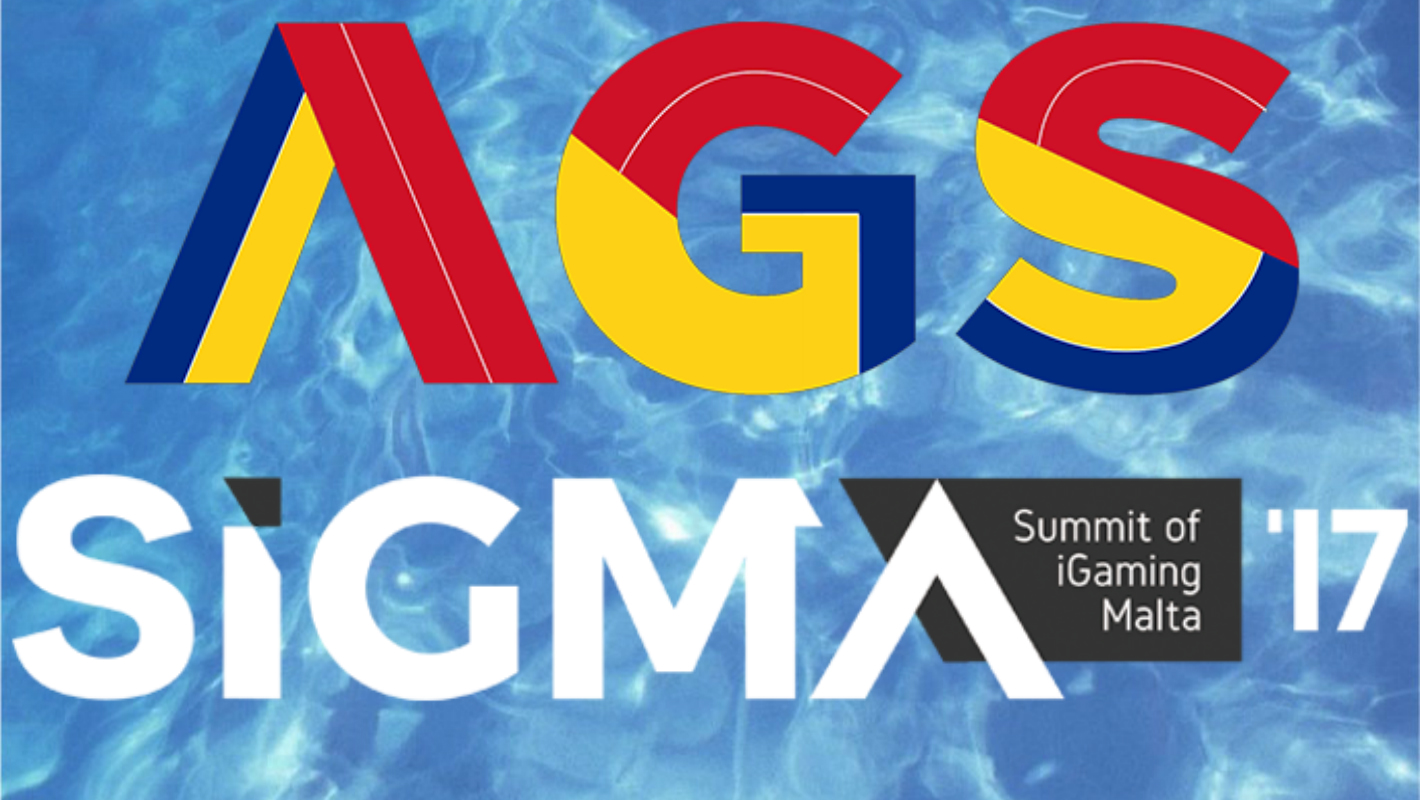 500 Operators, 500 Affiliates are gonna fly on SIGMA!
Exhibiting vendors are happy. Exhibiting operators are happy.
Fresh blood line and new deals guaranteed: the organizers of SIGMA are flying 500 new operators (CEOs & CPOs only) and 500 brand new affiliates to the Summit of iGaming Malta – enough to keep all our exhibitors, be it operators chasing affiliates or vendors chasing operators, busy signing deals at the greatest show.
Affiliate Grand Slam Bucharest – September 2017
Buckle up! We're flying to Bucharest for Affiliate Grand Slam #2
The organizers of SIGMA have identified the six operators that will host the second AGS and they couldn't be happier with the mix of quality brands.
200 top affiliates will also join the organizers on an all-inclusive treat for two high quality nights with these six operators in Bucharest. Enough time for wining, dining and some serious business.
"This one day we ditched the smart-casual"
They said iGaming parties are boring
The summer heat is already kicking in Malta, so SIGMA thought it made sense to go really casual for one day, stock up on the sun cream and throw another iGathering party by the pool.
You can view the full album here!
60+ start-ups expected for Malta Gaming Week-Dragon's Den? Shark Tank? We got igaming covered
With all the buzz around start-ups, SIGMA is dedicating a part of the expo floor to all start-ups, giving each a free booth. They're also hosting the most experienced VCs and investors worldwide for the SiGMA Start-up Pitch.
Never miss the action with SiGMAtv
The organizers of SIGMA are really delighted to announce the launch of a brand-new innovation to their show – SiGMAtv. This year's show will see the deployment of 10 large screen installations that will be strategically positioned in areas of maximum dwell and footfall across the show site. SIGMAtv will serve as primary broadcast and communication conduit.
In addition, SIGMA TV will see all the content captured available on our web site and of course YouTube and across social channels making this a truly multi-platform, multi-channel digital offering. Sponsorship opportunities here.
Affiliate Grand Slam matchmakers merge in Manila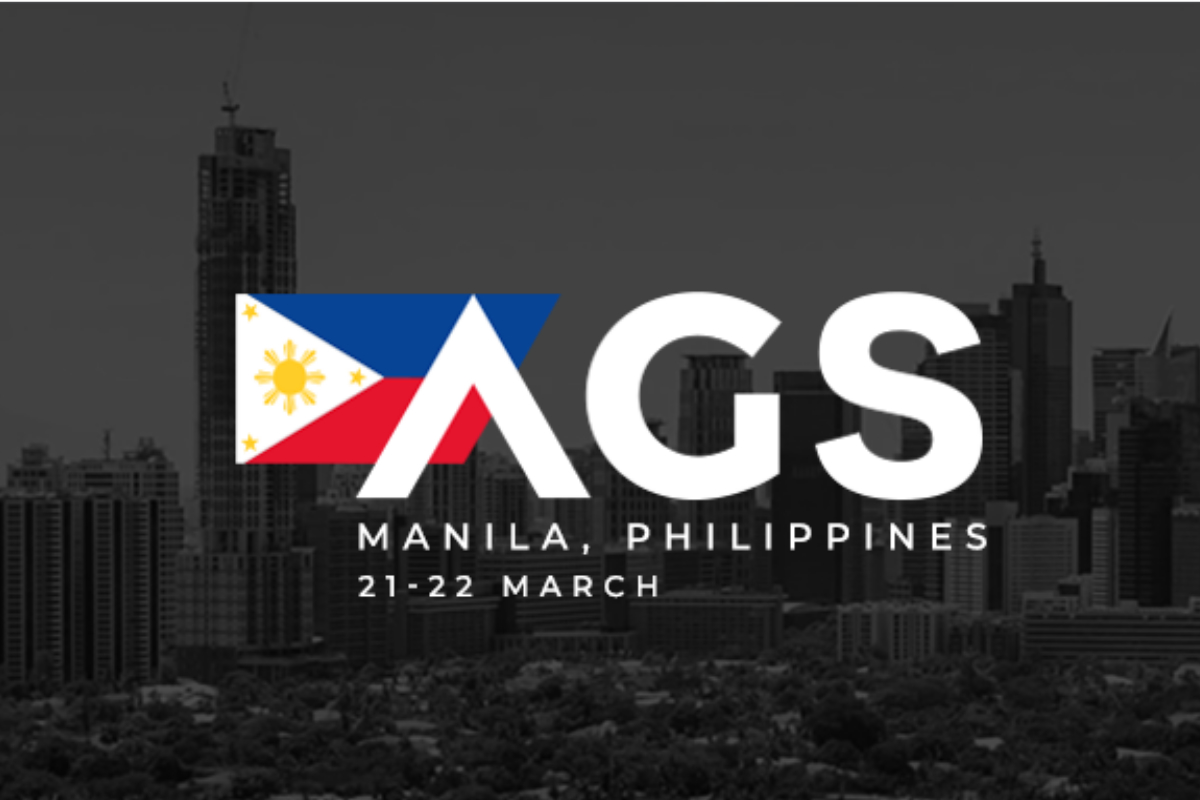 Affiliates and operators to reap rewards at the AGS Manila – March 21st to 22nd
AGS is the premier affiliate networking event in iGaming and BC Tech, and March 21st-22nd we'll be heading to Manila in the Philippines to bring together 200 quality affiliates with six operators making giant strides into the future of the Asian market.
We're flying in affiliates with premium Asian traffic from all over the world for this special event. It will be an all-inclusive weekend of networking nirvana, held at the luxurious Shangri-La at the Fort hotel in Manila's Bonifacio Global City area.
Those wishing to benefit from this premier networking opportunity should register here to avoid missing out.
Hosted by operators including FavBet, Hero Gaming, Posh Friends, Royal Panda, and Wunderino, the event comprises two days of exclusive networking and discussions, opening doors to new opportunities for grabbing market share in the fast-growing Asian market.
A dedicated networking area will offer the perfect space for operators to meet and make deals with affiliates.  Alongside the hosts, ShellPay and HasTraffic will be sponsoring the activity.
With conference discussions across topics such as The Asian Landscape: Opportunities and Challenges, AI Applications for Affiliates, and Affiliation and the BC Tech, attendees can expect to leave the two day event with a significant advantage over the competition.
Our top flight speakers will be Rickard Vikström (Chairman – Polar Bear Group), Johan Styren (CEO – Dilanti Media), Oron Barber (General Manager – CoinPoint Services), Veronica Andrino (Global Ambassador – Huobi Global), and Diana Rotaru (CMO – BlockChip). The moderator for panel discussions will be Oliver DeBono (COO – SiGMA).
All our guests will stay at the 5 star Hotel Shangri-La at the Fort, and be treated to lavish dinners at Crystal Jade restaurant and Buddha Bar, where the closing party with 200 fellow affiliates rounds off the weekend.
Any sponsors interested to take part in the event should contact [email protected] or [email protected]
We've included the full agenda below:
MARCH 21, SHANGRI-LA AT THE FORT
9:0019:00

Affiliates fly in 

19:0022:00

Dinner hosted by operators at Crystal Jade

Take in the sights and sounds of a city come alive after dark and sit down for an evening of fine dining.

The dinner is sponsored by the gracious hosts.

22:000:00

Welcome Drinks 

After dinner, we'll all meet for welcome drinks.
MARCH 22, SHANGRI-LA AT THE FORT
12:30-14:00

Lunch Break/Meet Market

14:00-14:30

Meet and Greet: Operators Share a Nuanced Approach

Aleksey Tserkovnyi, Head of Casino, Favbet

Kateryna Nordstrand, Affiliate Manager, PoshFriends

Melvin Ritsema, CMO, Royal Panda

Sam Kyller, Head of Acquisition, Wunderino

14:30-14:50

The Asian Landscape: Opportunities and Challenges

From Singapore's blanket ban on gambling to Vietnam's state-controlled approach and Japan's dynamic and established market, the Asian market is fertile ground for entrepreneurs looking to make a name for themselves in the industry. Time to dig in.

Rickard Vikström, Chairman, Polar Bear Group

Oliver de Bono, COO, SiGMA

15:05-15:25

Online Traffic, Consumer Demands in an Evolving Asian Market

User growth and retention are prime areas rife with challenges and opportunities. How do operators cater to newer generations in this changing market?

Johan Styren, CEO, Dilanti Media

Oron Barber, General Manager, CoinPoint Services

Oliver de Bono, COO, SiGMA (moderator)

15:25 – 15:35

Online Gaming: a Comparative Analysis

Let's take a deep dive into four major Asian countries, and compare data based on online gaming, application-specific downloads, hours spent and client interest towards affiliate rewards.

Veronica Andrino, Global Ambassador, Huobi Global

15:35-15:55

Affiliates and Operators in the Asian markets

What is the state of relationships between affiliates and operators in Asian markets? How do they differ from European and emerging markets?

Oliver de Bono, COO, SiGMA

Mike Asselta, Director of Sales, HasTraffic (moderator)

15:55-16:10

AI Applications for Affiliates

Can affiliates benefit from automated data management, tracking, and AI-driven suggestive strategies? Where is AI development and where can it go in this regard?

Oliver de Bono, COO, SiGMA (moderator)

16:10-16:30

Crypto Affiliation and the Blockchain Technology

Cryptocurrencies are changing the affiliates game. Not only can affiliates find various methods of reimbursement outside traditional fiat systems, but now they may also use Blockchain technology in order to verify data within a closed system. Blockchain technology could potentially deal with affiliate fraud while circumventing archaic money-transfer practices in emerging economies. Let's discuss.

Diana Rotaru, CMO, BlockChip

Mike Asselta, Director of Sales, HasTraffic

Oron Barber, General Manager, CoinPoint Services

Oliver de Bono, COO, SiGMA (moderator)

16:30-17:00

Cocktails and Speed Dating

Freshen up and kick start your networking skills into high gear in a well-deserved, cocktail-fuelled mingle session!

19:30-22:30

Sumptuous dinner

Join a lavish dinner in Buddhabar Manila followed by a closing night party organized by the best in the business.

23:00-03:00

Closing Night Party
Affiliate Grand Slam heads to Manila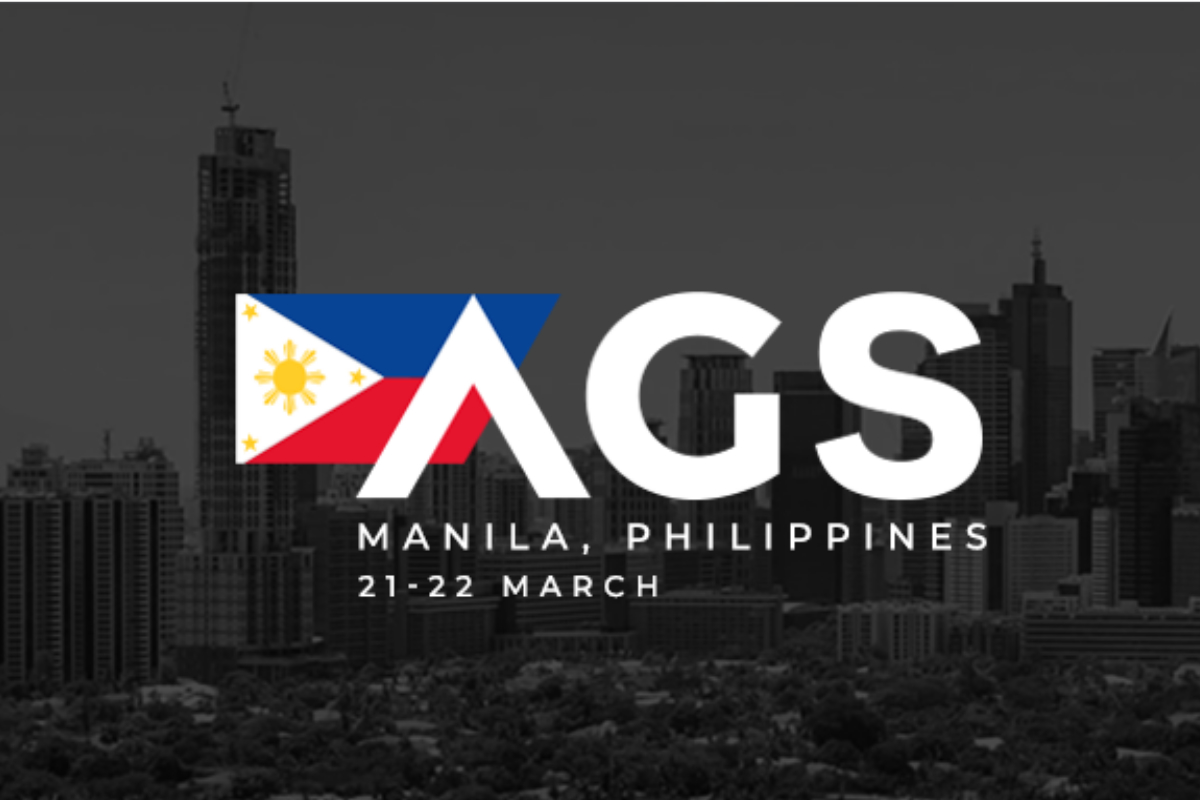 AGS returns to Asia
Affiliates enjoy an evening of fine dining in Hong Kong.
On the 21st to 22nd March, 2019, SiGMA will embark on the next stage of its iGaming roadshow. This year, our established affiliate event, Affiliate Grand Slam, will be held in Manila, the Philippines.
The all-inclusive event will provide ample opportunity for those in the business to forge the kind of deal-making handshakes that will shape the future of the iGaming industry in the years to come. Affiliates will be treated to several no-expense-spared evenings of fine dining and networking with like-minded denizens of the iGaming sphere, as well as an occasion for meaningful debate.
The increasingly competitive Asian region presents an impressive opportunity for those interested in making the most out of the fast-growing, regulated and soon-to-be-regulated markets in the continent. As such, the AGS is ideally positioned on the global iGaming calendar, with the event occurring back-to-back with the ASEAN Gaming Show. The summit will focus on technological innovation and disruption in the Asian market – in line with this focus, the AGS will feature a conference dedicated to a conversation on AI for Affiliates.
The AGS is sponsored by 6 operators and 6 suppliers.
Booking and sponsorship opportunities for this exclusive event are currently available, interested individuals can contact Laima and Claudia.
Are you an affiliate with Asian traffic? Register here.
Affiliate Grand Slam Kiev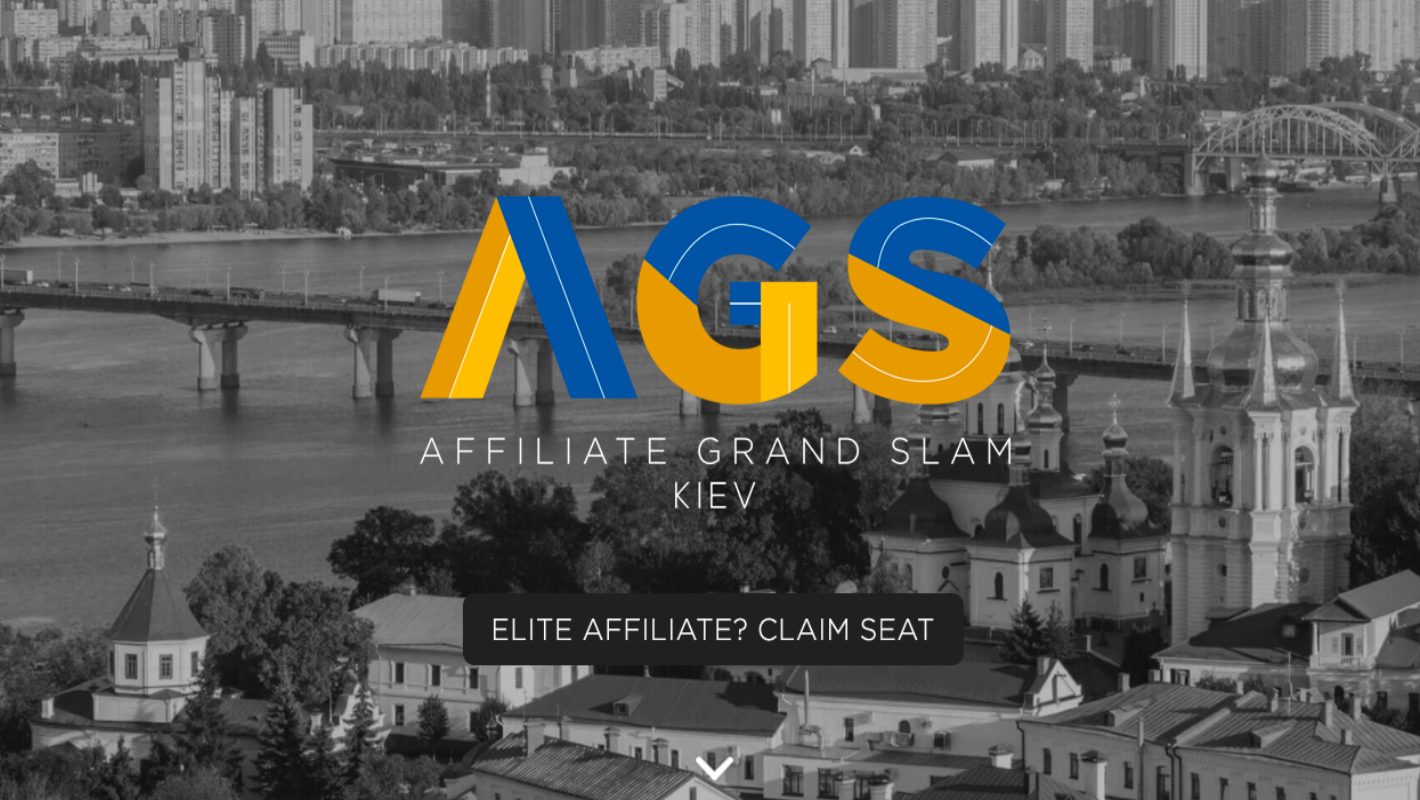 The Affiliate Grand Slam series is all about relationship-building in the best possible environment for deal-making handshakes. Great relationships are at the very centre of the affiliate sphere in iGaming. It is nigh on impossible to be successful in affiliation without maintaining healthy bonds with key collaborators, and forging new ones. This is especially true in iGaming, a very interdependent scene in most respects.
With its first foray into Asia done, dusted and an unqualified success, the Affiliate Grand Slam is returning to Europe for its next instalment, which is now scheduled for August 9th – 10th. This time, the marquee event is heading to the cultural and tech hotbed of Kiev.
The Ukrainian capital sits at an intersection that makes it an ideal location for the next leg of Affiliate Grand Slam, which will focus on the European and CIS markets. Kiev is the ideal host city for such a convergence, and its place on the European map will attract exponents from both regional markets and bring them together.
The fundamental formula that defined previous editions of the Affiliate Grand Slam remains: 200 elite affiliates will join a select grouping of operators, capped at six. The event has mastered the art of introducing outstanding content, but also maxes out on the more leisurely front. There is no better setting for the creation and upkeep of crucial relationships in this sphere.
TonyBet, L&L Europe Ltd., Yobetit and Buffalo Partners have been confirmed as hosts of this marquee event, which is also sponsored by HasTraffic, AEtoken, Matching Visions & KTO.
Affiliate Grand Slam Kiev will include two nights in a 5-star hotel, lavish dinners, outstanding conference-based content and a stylish closing night. Find out more about AGS Kiev https://sigma.com.mt/events/ags/