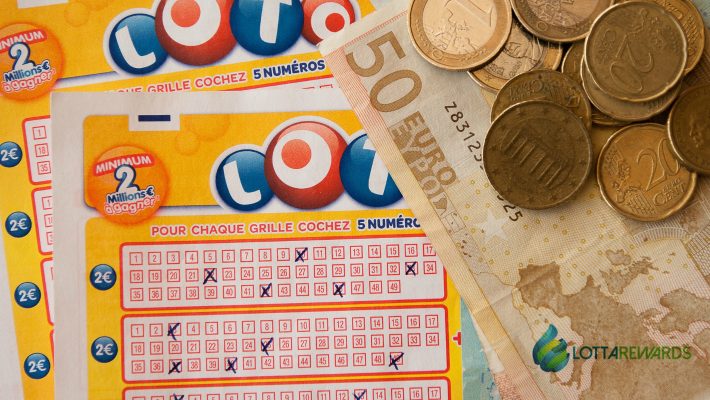 Make sure you don't miss out on the next big thing: Online Lottery
Classic Lottery
The classical lottery is a form of gambling which involves the drawing of lots for a prize/prizes.
Lotteries were very common in the USA and in other other countries as well during the 19th century, but by the beginning of the 20th century, most forms of gambling, including lotteries, were illegal in the USA and most of Europe. This didn't change until well after World War II has ended. In the 1960s casinos and lotteries began to resurface throughout the world as a means for governments to raise revenue without raising taxes. Lotteries are stiffly protected from competition due to their capacity to generate colossal taxable cash flows.
Online Lottery
The first online lotteries were run by private individuals or companies and these were licensed to operate by small countries. Most private online lotteries have stopped their activities as governments have passed new laws giving themselves and their own lotteries much greater protection. Government controlled lotteries now also offer their games or lotteries online.
Playing online lottery is done via internet platforms (lottery websites) that offer this kind of service. It is very important that online lotto players choose the right website that offers them the most important factors they are looking for when playing online lottery.
The past few years have truly proven that online lottery is the next big thing, the growth of online lottery in the last few years has been exponential. So perhaps all existing industry sites should have online lottery in their target, if they wish to stay ahead of the competition!
One of the best and most well established companies that offers you the chance to market and promote online lottery is LottaRewards! They are active since 1998 covering 11 languages from around the world including Spanish,Polish and Russian. LottaRewards has a 6 tier commission structure based on the number of tickets purchased by the affiliate's players. Their top tier is 38% of the margin and is one of the highest percentages offered to affiliates! Due to the lifetime revenue share commission that they offer, there are some affiliates that build up incredible monthly commissions. LottaRewards main focus is to build long term business relationships with all of their affiliates.
The LottaRewards affiliate program enables lottery affiliates and others as well to promote the lotteries that are on offer by PlayHugeLottos.com – the premier online lottery ticket agent since 1998. Here are the current big jackpot, international lotteries available for affiliates to promote:
UK Lottery   
Euromillions
USA Powerball
MegaMillions
SuperEnaLotto
Oz Lotto
Australian Powerball
El Gordo
SuperLotto Plus
France Loto
Mega-Sena
EuroJackpot
La Primitiva
German Lotto
Loteria Nacional Extra
El Gordo de Navidad
El Nino Raffle
Are you a traditional online gaming operator?!? Then how about benefiting from the integration of online lottery as a new or complimentary product on your website! LottaRewards solution will help you to grow your revenues and also to maximize your website's potential. Online lottery can be promoted also as cross-marketing tool for your players/visitors delight and engagement. Many of the large affiliates claimed that adding online lottery to their casino/sports betting affiliate websites has improved their conversion rate with up to 30-35% from the audience that has landed accidentally on their websites.
The LottaRewards affiliate program offers you a huge variety of materials to promote their brands, such as: Banners, Iframe playblocks and results, Html mailers, Custom made promos, Press Releases/ Reviews, Text links, XML feeds etc.
"We are a team of seasoned affiliate managers, with many years of gaming experience between us, both in the lottery and casino/poker industry. As I mentioned earlier, we were proud to have one of our team member take home the iGB Affiliate Manager of the Year award at the 2016 London Affiliate Conference which is testimony to what we bring to the table. We pride ourselves on always going the extra mile for our affiliates and maintaining good, long term working relationships with our affiliate. Some of whom have been with us for over a decade." -said Rob – Affiliate Manager at LottaRewards in one of our Affiliate Manager Under Interrogation interview series!
Are you ready for the next big thing, open an account and find out more.
Related
content_copyCategorized under
About author