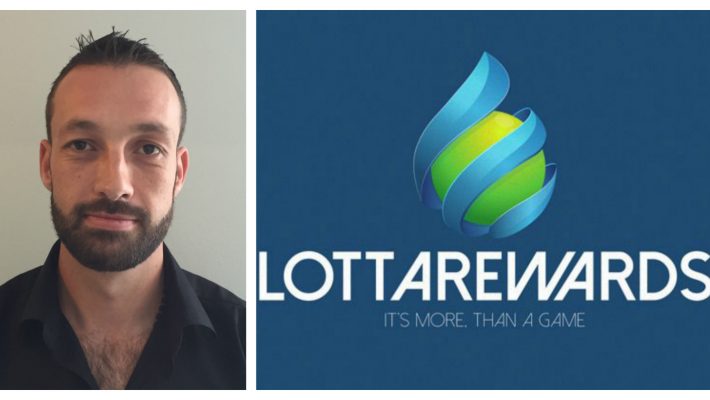 Affiliate Managers under interrogation by GAV: Robert, Affiliate Manager at LottaRewards.com
In our latest interview in the Affiliate Managers under interrogation by GAV series, we've talked to Robert, Affiliate Manager at the LottaRewards.com:
Name: Robert
Age: 35
Hometown: Cape Town
Living in: South Africa
Favorite Food: Sushi
Must Read Book: The Art of War by Sun Tzu
Affiliate Manager at: LottaRewards.com
GAV: Hi Rob, first of all, tell us and our readers a bit about yourself. How did your career start in the industry? What determined you to engage in this activity and start working at LottaRewards?
Rob: I started in the online Casino business in 2005 and recently moved to Lottery; I'm excited about this change, as the growth of Lottery in the last few years has been exponential. I am a gambler by nature, so working in the gaming industry is an exhilarating experience for me.
Lottery is the next big thing, so I am happy and confident that I've made the right move, at the right time. I seen this industry grow over the years and look forward to seeing Lottery develop even further in the online space.
GAV: LottaRewards is the affiliate program for more than +15 worldwide played lotteries. What do you think is the key aspect affiliates appreciate regarding your affiliate program?
Rob: There are a number of things, I think, number one being the high quality products and services the operators we promote bring to the marketplace. Without a high converting, high retaining website, you will not gain the confidence and loyalty that we have earned from our affiliates over the years.
After that, forming deep and committed relationships with our affiliates, along with providing them a comprehensive support service, means that we're always working towards a common goal.

GAV: What is your personal opinion about fair gaming? Do you think there is room to improve the view of the gambling industry? I mean, is there a new generation prepared to do that? Both Affiliate Manager and Affiliates.
Rob: I think fair gaming is mostly associated with Casino-style games. However, I believe that we all have a responsibility to act with integrity irrespective of which vertical we operate in. I will not compromise my values and I don't believe anyone ever should.
GAV: Could you fill us in on your current offer for affiliates and maybe a brief description of your program?
Rob: On LottaRewards we have a 6 tier commission structure based on the number of tickets purchased by the affiliate's players. Our top tier is 38% of the margin and is one of the highest percentages offered to affiliates. Due to the lifetime revenue share commission, we've seen affiliates build up incredible monthly commissions. Our main focus is to build long term business relationships with our Affiliates.

GAV: What markets does LottaRewards target, and what makes it stand out in the growing crowd of lottery affiliate programs?
Rob: We cover 11 languages from around the world including Russian, Spanish and Polish. LottaRewards have been around the longest, and we've been in this business now for 19 years. The key to standing out is to ensure your platform is easy to use, safe and reliable, while also ensuring you maintain an innovative approach to selling tickets. We also pride ourselves that our motto is professionalism and that we support affiliates and help them grow their businesses.
GAV: Since the Berlin Affiliate Conference is almost here, we would like to ask your opinion on these event, are you guys attending these conferences or are you going to be in Berlin? How about SiGMA?
Rob: We have attended and exhibited at a number of these conferences over the years. It is always great to meet new affiliates and cement relationships with existing ones. I enjoy these events and we were proud to have one of our LottaRewards affiliate managers take home the iGB 2016 Affiliate Manager of the Year award at LAC. We will be sending representatives to BAC and hope to see your readers there. SiGMA has been growing in popularity since its inception in 2014 and we will definitely consider going to one in the near future.
GAV: Where do you think the online lottery industry will be in 3 years, and of course, on which scale do you see LottaRewards?
Rob: The growth of the lottery vertical has been phenomenal over the past 2 years and without doubt this is one of the most exciting verticals to be involved with right now. Innovative products and play options are being developed constantly and players from around the world are becoming more comfortable with using an online service to purchase lottery entries.
I know that we will remain one of the top lottery affiliate programs, as we always stay on par with the latest trends and technology within the industry. We have a very strong base with which to capitalize on this growth and we're looking forward to forming relationships with many new affiliates along the way.
GAV: Tell us a bit about your team? As we know it's quite huge and well positioned in the industry with some skilled and experienced affiliate managers in the affiliate marketing sector.
Rob: We are a team of seasoned affiliate managers, with many years of gaming experience between us, both in the lottery and casino/poker industry. As I mentioned earlier, we were proud to have one of our team member take home the iGB Affiliate Manager of the Year award at the 2016 London Affiliate Conference which is testimony to what we bring to the table. We pride ourselves on always going the extra mile for our affiliates and maintaining good, long term working relationships with our affiliate. Some of whom have been with us for over a decade.
GAV: Since Central and Eastern Europe offers a large pool of successful affiliates in the industry, do you think that this region is somehow overlooked by brands that are not applying for licenses in the demographic and are there many super-affiliates that you managed coming from this region?
Rob: Eastern Europe has been good to us and we have many partnerships with top class affiliates from these countries. Operators should never underestimate the value that can be created from a handful of skilled affiliates working to promote your brand.
GAV: Who is your favorite celebrity and if you'd have to a pick a destination in Eastern Europe, where would you travel?
Rob: Angelina Jolie! And I would love to travel to Russia to see it's unique architecture and savour the history and culture of this proud country.
GAV: Where you wouldn't want to travel?
Rob: There is nowhere I wouldn't go! I love meeting people from all different cultures.
GAV: What is your opinion about GAV (GamblingAffiliateVoice.com)?
Rob: I very much believe in platforms like yours where open and transparent communication and education can occur between those involved in all aspects of this industry. I am looking forward to a long lasting association.
GAV: Thank you for your time and kind words, we wish you all the best and hope to see you soon!
Related
folder_openAssigned tags
content_copyCategorized under
About author