THE LATEST NEWS FROM LeoVegas!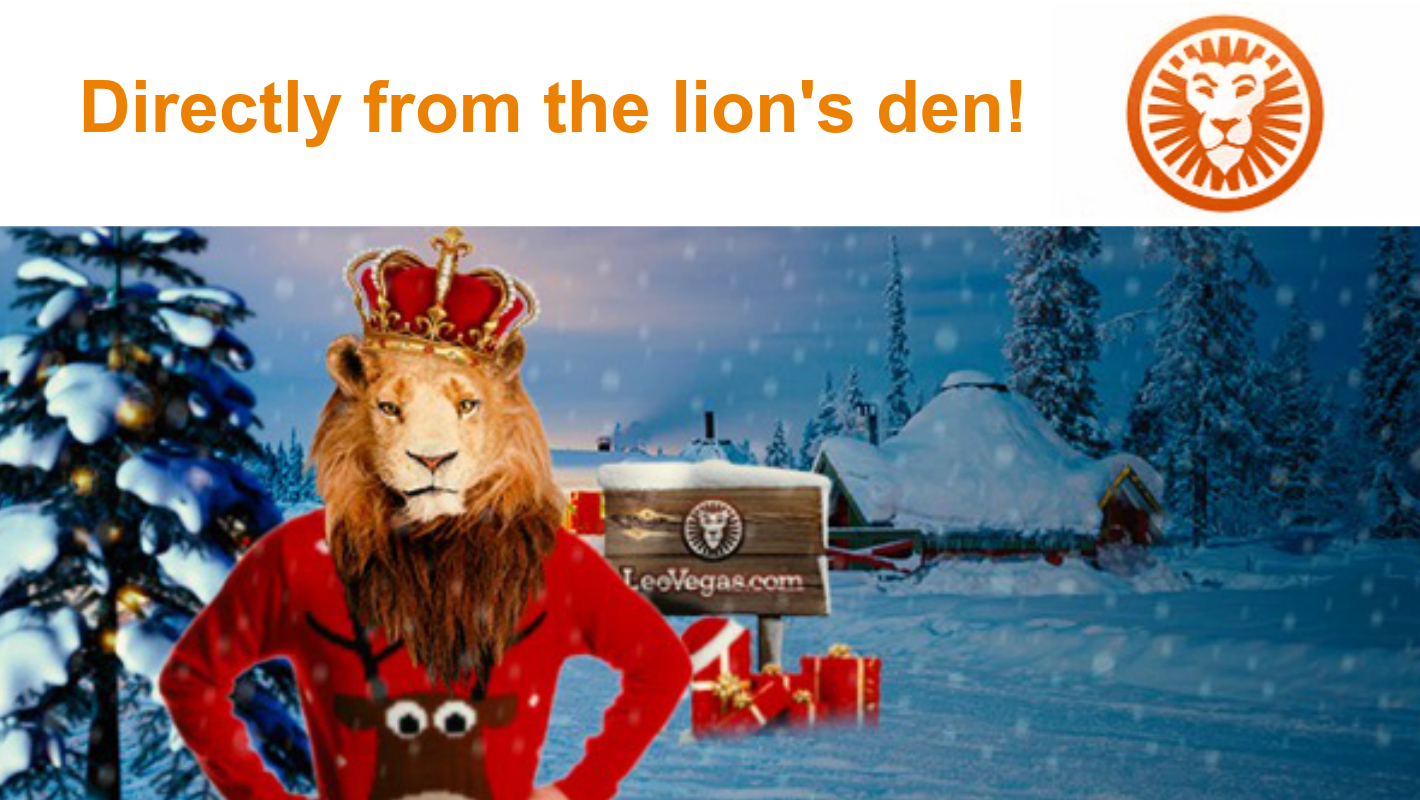 Santa, snowmen and €60,000 to dish out!
Get into the Christmas spirit and join all the fun and games to be found at the NetEnt Live Roulette table from now until 18th December as there's a glittery €60,000 giveaway! To participate all you need to do is take part in 10 spins to earn tickets for the weekly prize draw!
Feast your eyes on the finer details and let the world know they can be rockin' around the Christmas tree with a big wad of cash!
Round and round the ball goes, where it will land,… not even Santa knows!
---
You're invited to join the exclusive fun!
The Chambre Séparée is our very own industry game changer, as now not only can you experience all the thrills of a land-based casino directly on your device on the go, you can also take a seat at our prestigious live tables and be treated like royalty by our highly trained croupiers.
You are spoilt for choice with three exciting tables:
Celebrity Blackjack Party
Join our fun loving party hosts and croupiers and have the time of your life! Enjoy thrilling games of Blackjack as you're kept up to date with all the latest celebrity news and gossip!
Live Blackjack
Blackjack has never been so brilliant! Take a seat at this fantastically fun table and experience 24/7 thrills!
Live Roulette
Take a seat round the clock to experience all the fun only found in the LeoVegas Chambre Séparée!
---
Let's go Denmark!
LeoVegas is roaring with excitement as they have launched their Danish website!
Players from all over Denmark can now join the pride and take advantage of LeoVegas's fantastic welcome offers:
50 DKK on sign up when account is verified by NemID within 30 days
1st Deposit: 125% Bonus up to 1000 DKK and 50 Free Spins on our most popular games.
2nd Deposit: 100% Bonus up to 2000 DKK
3rd Deposit: 75% Bonus up to 3000 DKK
4th Deposit: 50% Bonus up to 4000 DKK
All bonuses need to be wagered 35 times before funds can be converted into cash. You can now promote them, so shout from the rooftops and get in contact with your affiliate manager today if you have any questions!
---
Spoiling new UK players !
As of December 1st 2016, LeoVegas will be making changes to the way they will be welcoming their fine UK friends, new players from the UK will now get the below exciting offers:
20 spins upon sign up on our most popular games
1st Deposit: 200% Bonus up to £100 when depositing £50
100% Bonus up to £100 when depositing less than £50 and 25 Free Spins!
2nd Deposit: 50% Bonus up to £500 and 25 Free Spins
3rd Deposit: 50% Bonus up to £500 and 25 Free Spins
4th Deposit: 50% Bonus up to £400 and 25 Free Spins
All bonuses need to be wagered 35 times before funds can be converted into cash.
---
Bag a merry €15,000 in the Affiliate Leaderboard Race!
Climb your way up to the top of the Christmas tree to take your share of the seasonal €15,000 in cash prizes!
The affiliate with the highest amount of new depositing players throughout December will unwrap the top cash prize of €3,000, but don't worry, tis' the season to be jolly, so we have another 19 presents for our affiliates waiting to be unwrapped!
To sign up to become one of Leo's Little Helpers, all you have to do is send an e-mail to LeoVegas Affiliates with your affiliate ID and a nickname of your choice.
Don't leave it to the last minute though because registration will close on 15th December ? Get your name down and your helper's hat on today!
---
Things are getting extremely merry at LeoVegas…
They're celebrating Christmas in style this year with a Santa's sack bulging full of festive promotions!
At LeoVegas they're giving away over £200,000 in cash and thousands of Free Spins! From leaderboard cash races to live casino cash giveaways, they've got something to get everyone in the Christmas spirit!
Their festive promotions will come to a crescendo on New Year's Eve when we give away £50,000 to random players! All players need to do to be eligible for the cash is to have played at LeoVegas during 2016!
Make sure you have a very Merry Christmas with LeoVegas this year!
---
RECENT GAME RELEASES
PartnerMatrix joins Betting on Sports Week in London to exhibit latest Affiliate Platform developments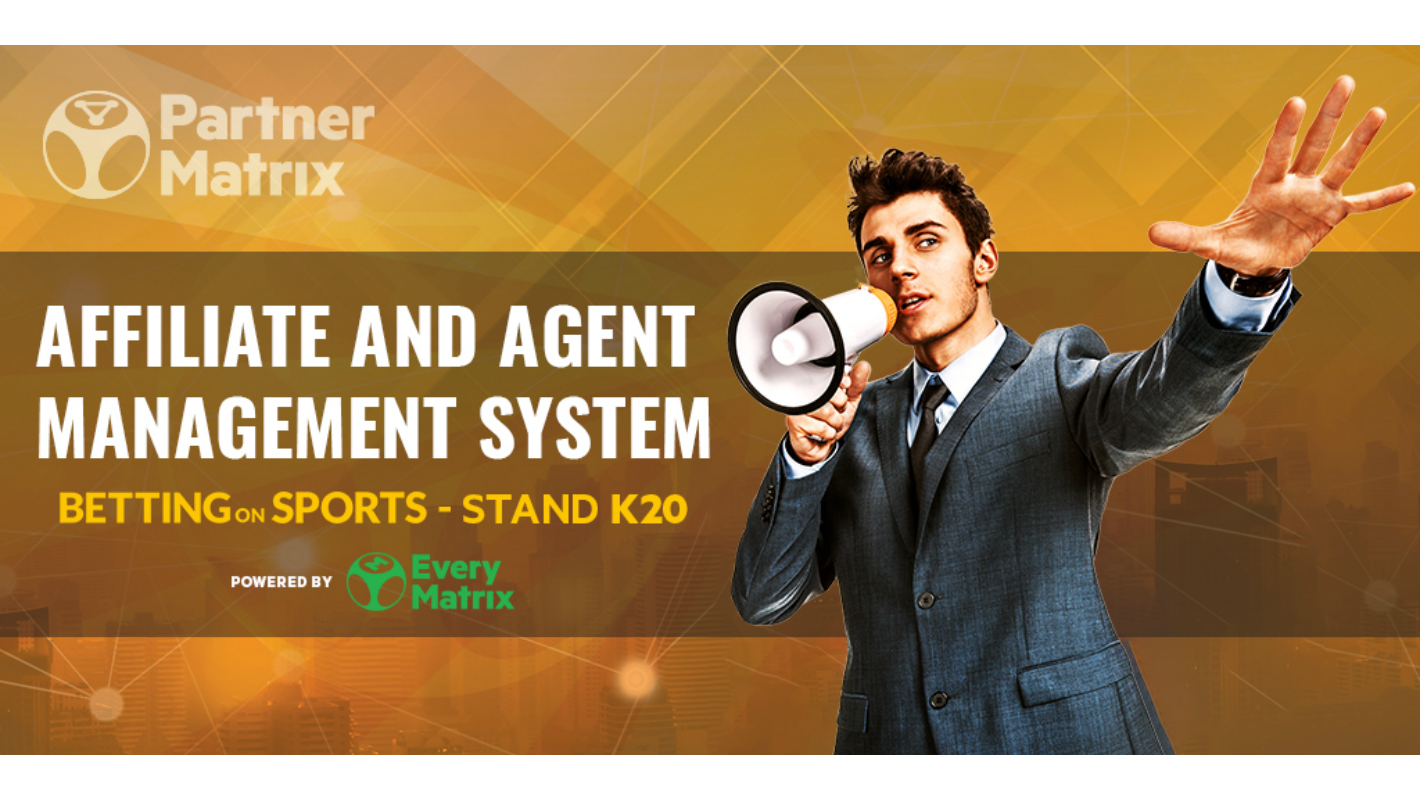 PartnerMartix is the affiliate software that manages your entire affiliate program. It's intuitive, multilingual, multicurrency, customizable, and easy to integrate. PartnerMatrix also helps our partners to create an easily manageable and customizable hierarchy of agent networks of all sizes for easy player acquisition. PartnerMatrix is a product powered by award-winning software provider EveryMatrix.
In a constant seek to help operators improve player acquisition and better manage their Affiliate Programs, PartnerMatrix joins Betting on Sports Week in London to exhibit latest affiliate platform developments, including Player Segmentation new feature.
Levon Nikoghosyan, PartnerMatrix CEO commented: "Our product is one of the fastest growing Affiliate System platforms in the iGaming industry and we are mostly focused on developing high-class innovative features and teaming up with our users. Player segmentation, a feature developed based on the feedback received from our top affiliates, will help Affiliate Managers to offer completely different reward plans for any group of players, defined by the filters our system offers. This is just a part of what we are going to release by Q4 2018."
PartnerMatrix currently allows operators to create segments of players and use them for affiliates to acquire special and multiple offers. Just as different types of customers require different levels of service, different types of affiliates require different resources.
Player segmentation is a well-meaning way of effectively communicating with your affiliates based on their players' behaviour and preferences. Operators can optimize their affiliate program by dividing the players base by geographical allocation, registration period or by target link, and fire the relevant reward for each segment.
"PartnerMatrix team has a strong product, with a very exciting features map ahead, and lots of expertise that supports local and global expansion, engagement and performance. Selecting and building upon the right platform and technology is crucial to the affiliate program success and long-term growth. Operators struggling with their current affiliate program management (or dealing with their present platform limitations) benefit of a precise set-up and solid technical integration and tracking, so that their programs are fully migrated and set for incremental growth and profitability." added Levon Nikoghosyan.
Levon will be present at Betting on Sports at Stand K20, showcasing 2018 product developments such as enhanced marketing tools, reactivation rewards for affiliates who re-activate players, server to server tracking to improve the accuracy of the conversion tracking, and player segmentation for a much better optimization of the affiliate rewards.
About EveryMatrix:
EveryMatrix is a multi-award winning iGaming software provider, delivering a full product suite including a modular iGaming Integration Platform, a fully managed sportsbook, a market leading one-stop casino content aggregator, a cross-product bonusing engine, an in-house payment processing product, and a multi-brand affiliate/agent management system.
Our products work independently and can be easily integrated with existing platforms and wallets or used in conjunction with our iGaming platform. With offices and servers across Europe and Asia, EveryMatrix delivers custom-built solutions and local service.
Global Gaming launches affiliate program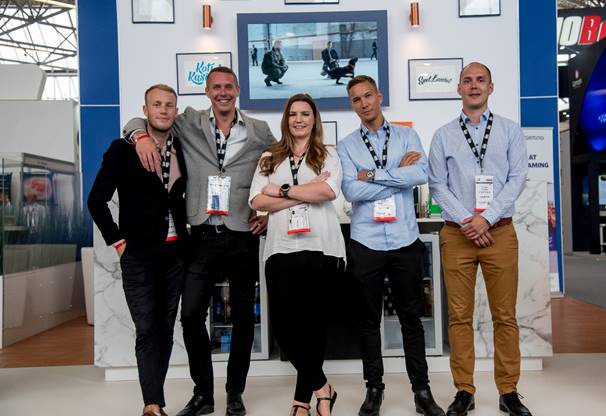 (photo): From left to right: Jesper Fröjd, Tommy Adolfsson Saarela, Elaine Gardiner, Paul Puolakka, Tuomas Pasanen
Monday 6th August 2018: Global Gaming has unveiled its highly-anticipated new affiliate program, Global Gaming Affiliates.
The newly-launched program allows affiliates across Europe to work in conjunction with Global Gaming to promote its products, including flagship brand Ninja Casino, which offers one of the fastest and most hassle-free online casino experiences in the world.
Using the MyAffiliates tracking software, Global Gaming Affiliates aims to provide a high-level service with a tailored approach to each partner, giving them all the tools and support they require to achieve outstanding results.
It currently accepts Swedish and Finnish traffic, with plans to move into new territories and verticals in the future. Its newest brand SpelLandet.com is set to be integrated into the program in the near future.
The program will be spearheaded by Elaine Gardiner, who has more than nine years' experience within the sector, having previously worked for Cherry Group.
"We are absolutely thrilled to have launched Global Gaming Affiliates," said Gardiner.
"It's a project we've been working on tirelessly since I joined the company last year and I'm excited to now deliver the program to the market.
"The new program aims to share the same philosophy of innovation and exceptional service that Global Gaming is known for and we can't wait to start working with affiliates."
To find out more about Global Gaming Affiliates, please visit https://affiliates.globalgaming.com/.
About Global Gaming
Global Gaming is a challenger in the iGaming industry, delivering innovative and safe gaming services and operating a number of successful casino brands. Its flagship, Ninja Casino, builds on a revolutionary technology allowing players to enjoy a safe and seamless online casino experience without the hassle of a lengthy registration process.
BookiePro to launch world's first provably fair affiliate program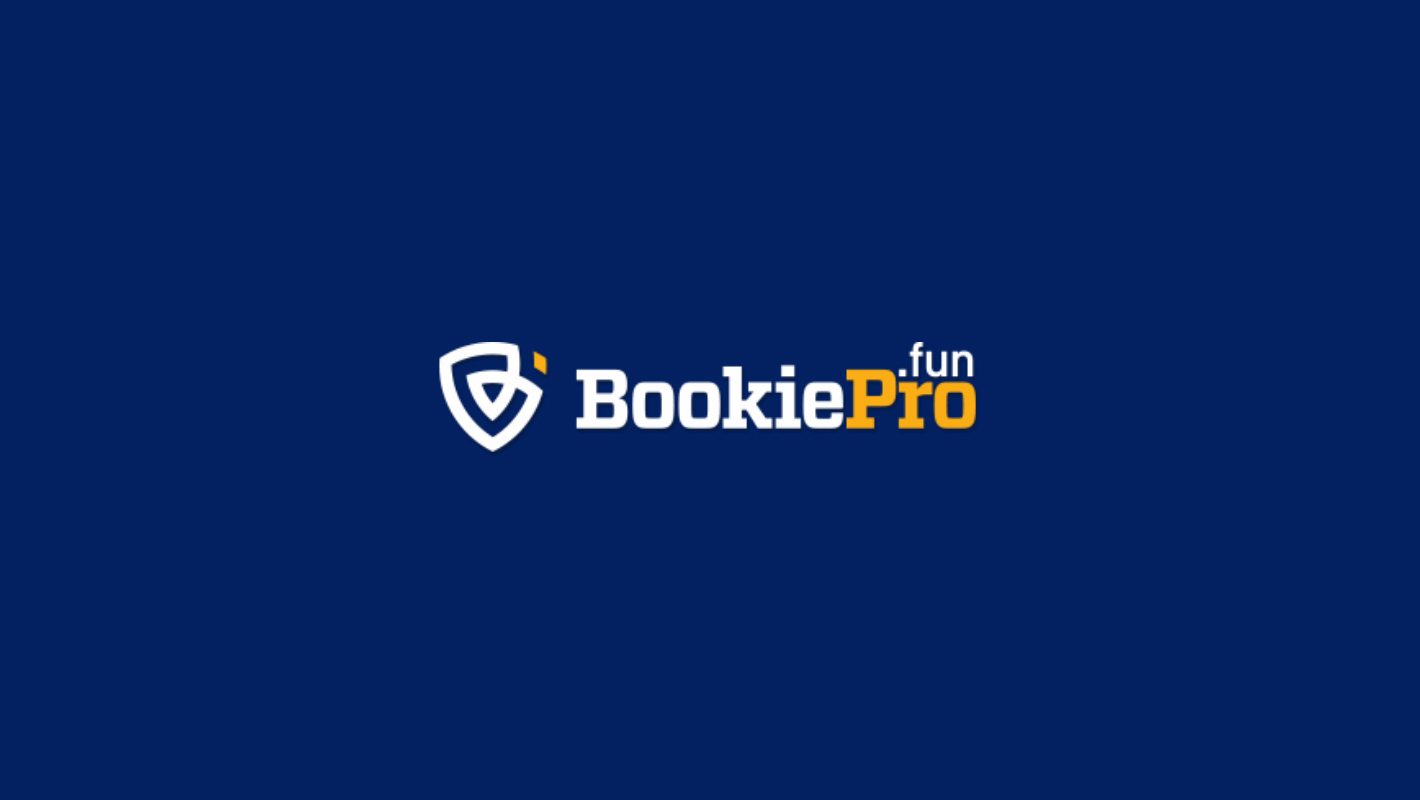 5th July, 2018 (Debert, Nova Scotia, Canada) –BookiePro, the world's first provably fair sports betting exchange, has announced the upcoming launch of a new decentralized affiliate program set to redefine the way operators interact with performance marketers.
BookiePro's provably fair affiliate program will utilize blockchain technology to automate tracking and payments via a fully transparent platform, providing affiliates with peace of mind that they will receive exactly what they are owed without delay.
With blockchain technology already transforming the iGaming sector, the BookiePro affiliate program marks the dawn of provably fair affiliate marketing.
It will offer full transparency of affiliate commission via an immutable public Peerplays blockchain, alongside customized tracking and guaranteed automated payments.
Jonathan Baha'i, President of the Peerplays Blockchain Standards Association (PBSA), said: "We see the future of affiliate marketing leveraging the strategic benefits of blockchain technology. BookiePro is a world-class sports betting product built on the Peerplays Blockchain that offers a productive alternative to affiliates while solving current problems including full transparency, automated guaranteed payments, and customized affiliate tracking."
BookiePro recently authored a whitepaper on this pioneering approach to igaming affiliation, entitled: The Case for Crypto: How iGaming Affiliates Can Cash in on Bitcoin. It can be downloaded by visiting www.bookiepro.fun/affiliate_whitepaper.
The BookiePro team will be attending iGB Live! in Amsterdam later this month. To book a meeting, please email: affiliate@pbsa.info.
BookiePro recently launched its much-anticipated public beta, www.BookiePro.fun, which marks the first official decentralized app operating on the Peerplays blockchain as well as the first public showcase of provably fair sports betting. No single person, company, or central authority owns or operates BookiePro.
For more information about PBSA and the Peerplays blockchain, please visit: www.pbsa.info and www.peerplays.com.
About BookiePro:
BookiePro is a decentralized sports betting exchange, the first of its kind in the world. BookiePro.fun is the public beta version of BookiePro, where bettors use play tokens called BitFun while competing in competitions to win real Bitcoin. Launched in time for World Cup 2018, the app allows betting on soccer matches during the tournament and beyond. Additional sports and tournaments will be added regularly, over time.
No single person, company, or central authority operates BookiePro.fun or the Peerplays blockchain on which it is built. As the Racing Post puts it: "…because of the way blockchains work, Peerplays is largely automated and self-sustaining. No one owns it, no single person or organisation is responsible for it…"