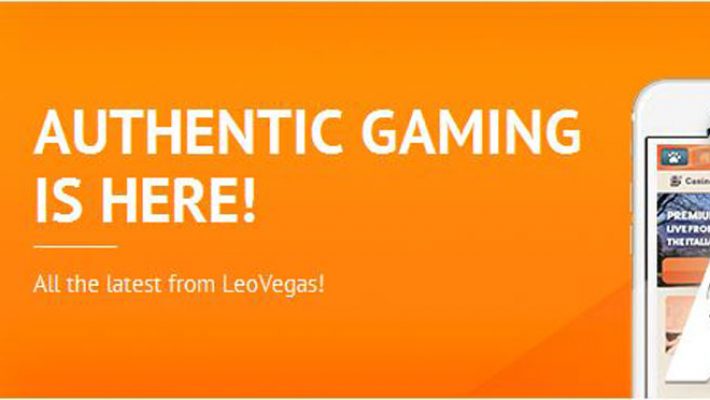 We are going to the Italian Alps!
~Stop what you are doing right now, we are going to the Italian Alps! ~
As you know very well, LeoVegas are the best at being first when it comes to bringing new and innovating things to the table – we have gone and done it again!
Seamlessly streamed live from the Saint Vincent Resort, in the heart of the Italian Alps, LeoVegas brings you Authentic Roulette!
Sean Connery played at this prestigious casino and had an extraordinary stroke of luck when he visited back in 1963. He won a whopping €163,000 with three consecutive wins on the number 17! In this total game changer, customers can take a seat at the table to play alongside physical patrons around real tables. They can even switch the way they play by using the statistic view where they bet on the previous percentages of winning numbers, colours etc.
Feast your eyes on the finer details!
In order to play at the St.Vincent tables, please ensure to update the latest version of the LeoVegas app in the App store today!
Authentic Roulette – Superieur™
Experience Roulette like never before, streamed live from the prestigious St. Vincent resort, one of Europe's finest and most exclusive casinos, in the Italian Alps. Expect nothing less than to be treated like royalty with dealer interaction. A truly unique experience, with four croupiers at the table, exclusive bet on stats, advanced auto bets and stunning wide-angle HD video to make this classic game of Roulette as real as it gets.
Authentic Roulette – Original™
Streamed live from the premier Saint Vincent Resort in the heart of the Italian Alps, this exclusive table offers a remarkable live experience. Special features include complete bets, an advanced auto bet feature, bet on stats and premium HD and sound quality which will leave you utterly impressed
Authentic Roulette – Professional™
Take a seat at this prestigious table, streamed live from Sean Connery's very own favourite resort in the heart of the Italian Alps – the breath taking Saint Vincent Resort and Casino. Play alongside physical patrons at this stunning resort, and who knows, you might get as lucky as Sir.Sean, who had 3 consecutive wins on the number 17 in 1963.
Related
folder_openAssigned tags
content_copyCategorized under
About author