LCB: The best affiliate website unveiling to date!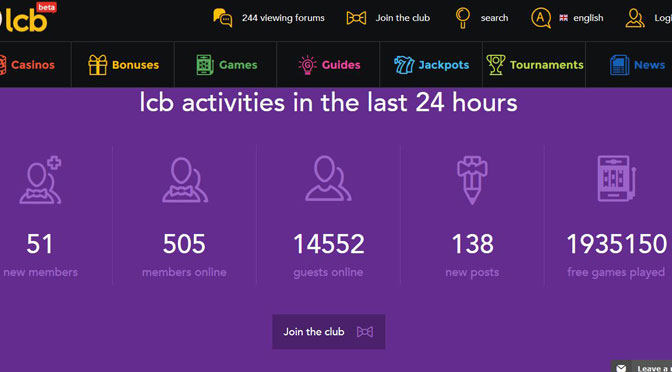 Latest casino bonuses (LCB), as you know it, is no more; well not entirely. Everything you loved about it still remains, but now it is simply new, and improved. Frequent customers can check out the new website and enjoy new features a secure website connection, a new comprehensive gambling restrictions page and custom made gambling forum, which will surely not disappoint. While it will remain dedicated to its large library of quality content, and its unparalleled commitment to customer support, the site has undergone a transformation that will display a more user-friendly, modernized layout.
Those who are already members need not worry about their accounts, as they will be able to continue logging in with the same details, just as they were before. New members can also register with ease, completing the process in just a few, short moments. Completion will warrant full access to the site and all that it has to offer.
Members will notice that changes have been made for the better. For starters, there have been some modifications made to the user profile. With the new launch, individuals will find this feature more easily navigable, and more personally tailored to each customer's needs. Furthermore, all things relating to the user profile can be found in one place. Players' profiles will also be conveniently linked to their dashboard, messages, and the LCB shop.
Additionally, players can also look forward to an improved search option, making it much easier for visitors to find their way around the site. Now, members will be able to easily select the 'Search' tab and enter the term or topic they are looking for, with results generating instantly. Main menu navigation has also been similarly reconfigured. Tabs provided at the top of the site will immediately launch the desired page, providing links to any and all sub-pages.
LCB delivers its members the latest news within the gambling industry, providing for the most up-to-date details on gambling-related news across the globe. This is further enhanced by a live feed, in which information is updated as it happens.
So, members need not fret. LCB is not going anywhere. It has simply been improved to meet the growing needs of its users, while still delivering hundreds of online casino and game reviews, thousands of free games, mobile gaming opportunities, and a world directory of land-based casino reviews. With a number of awards already under its belt, this latest transformation foreshadows a bigger, and brighter future for the site.
Vahe Khalatyan appointed new PartnerMatrix CEO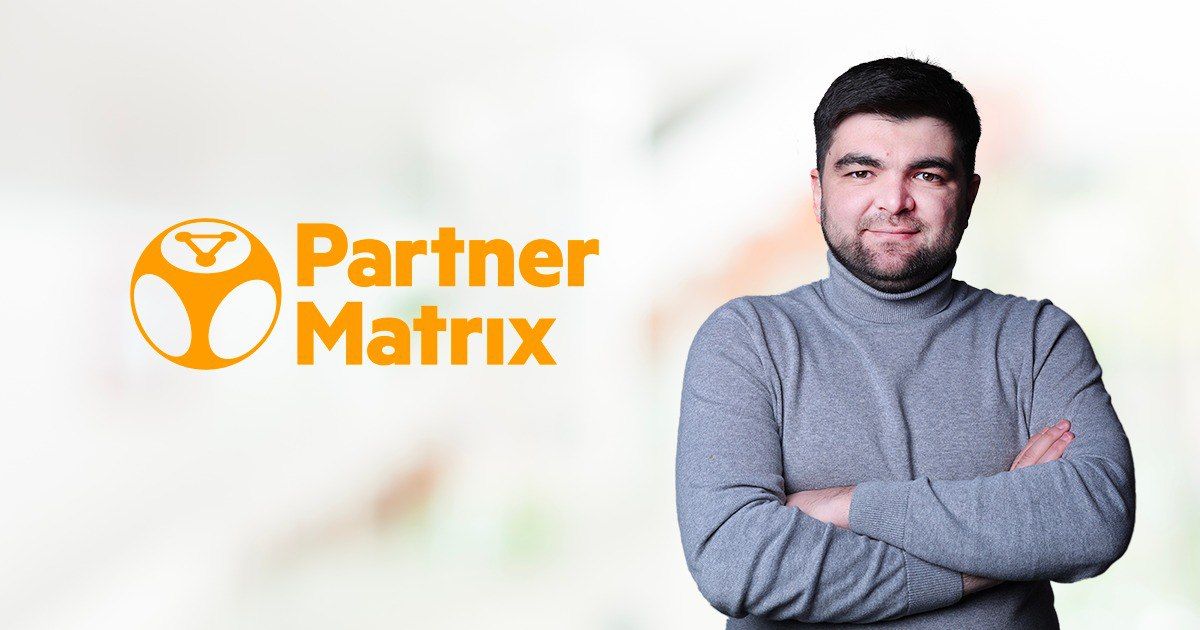 PartnerMatrix, an award-winning affiliate software provider in the iGaming industry, is proud to announce the appointment of Vahe Khalatyan, previously PartnerMatrix Chief Technical Officer, as its new CEO.
Since day one, Vahe has played a crucial role in the development and success of PartnerMatrix in the last eight years, proving to be a key asset and leader within the team.
His appointment follows the recent departure of previous CEO and co-founder Levon Nikoghosyan who left the business to pursue his own personal projects.
Vahe Khalatyan, CEO of PartnerMatrix, said: "I am excited to take on this role and lead PartnerMatrix into the future. I have been with the company since day one and have developed a deep understanding of its operations and the market.
"In 2023 we will continue to lead the way in iGaming affiliate marketing and focus on new tools and updates for affiliate security, providing a bespoke approach to every client."
Ebbe Groes, CEO of EveryMatrix, added: "Vahe takes over the position with a wealth of knowledge about the company and the industry and has some exciting, innovative ideas he will implement in the months to come.
"This is a significant step, both for Vahe and PartnerMatrix, and I'm delighted he has stepped up. This is fully deserved and I'm confident his efforts, ideas, and skills will continue to bring great success to the company and the group."
PartnerMatrix was awarded Best Affiliate Software at the EGR B2B Awards 2022, demonstrating its commitment to providing the best solutions in the industry. Under Vahe's leadership, the company will continue to innovate and provide exceptional services to its clients in the iGaming sector.
iGB Affiliate London opens in style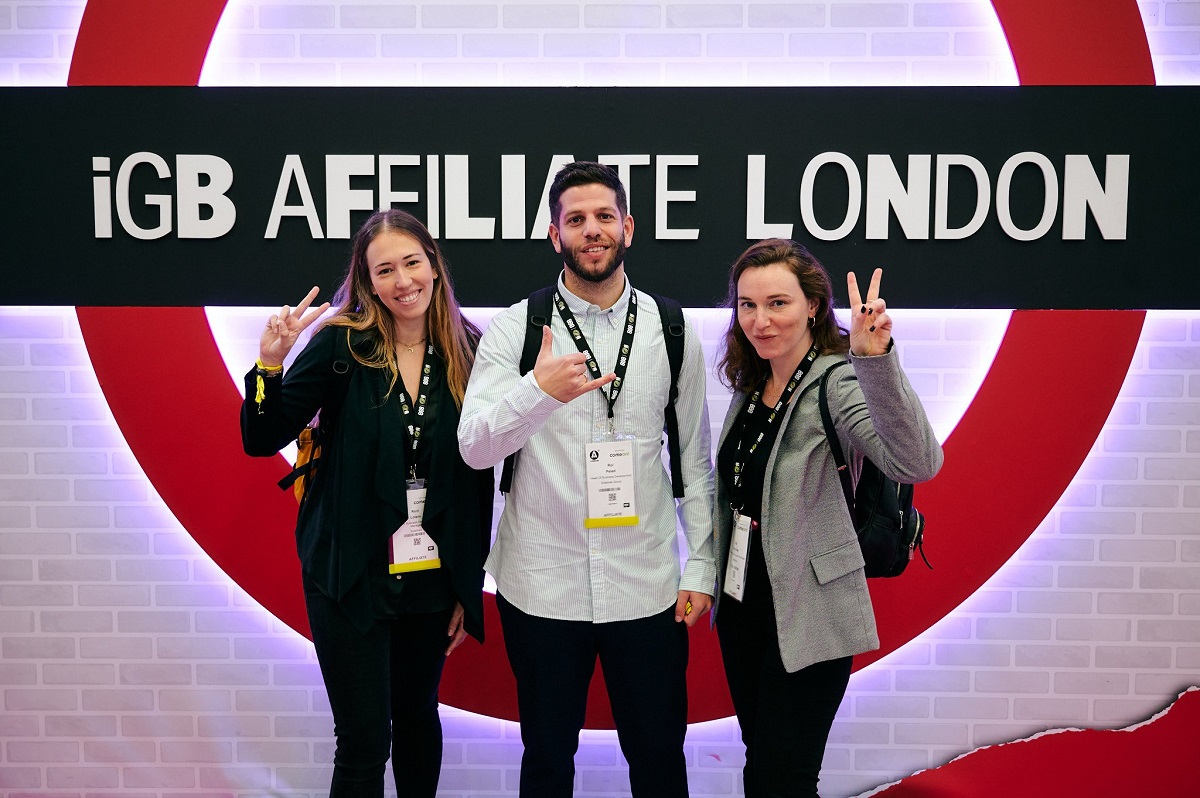 The 2023 edition of iGB Affiliate London opened today (9th February) with visitors participating in the biggest edition of the show on record.
The annual event is this year occupying a record 11,800 square metres (net) with the demand for space from both new and existing exhibitors underlining iGB Affiliate London's status as the flagship event for stakeholders and the 'not to be missed' business appointment of the year.
Jay Todd of exhibitors APCW described the show as being "..easily the most significant affiliate event of the year offering tremendous value from education to networking."
Anthony Telesca, of GPWA said the show was "…an absolute must" and constituted the "..most valuable conference for new business and for strengthening existing relationships."
A total of 31 brands are making their debut appearance on the show floor, with the newcomers drawn from a total of 18-nations comprising Malta (4 first time exhibitors), UK (4), Ukraine (3), Israel (3), Hungary (2), Australia (2), Cyprus (2) and one each from Bulgaria, Denmark, Poland, Japan, Serbia, Switzerland, Singapore, Hong Kong, Greece, Estonia and Portugal.
Naomi Barton, Portfolio Director responsible for iGB Affiliate London, believes the balance between established long-time supporters and businesses which are new to the show represents a compelling proposition for visitors and delegates. She stated: "Alongside the provision of new business strategies, new tactics, new technologies, new thinking and new trends it's really significant that we can also provide visitors with access to a host of new exhibitors who want to be a part of the iGB Affiliate London show experience."
She added: "Attracting a community of new exhibitors who represent nearly one in four (23.8%) of the show floor total, has enabled us to grow iGB Affiliate London to the extent that this year's show occupies three of the halls at ExCeL London for the first time.
"Joining the community at iGB Affiliate London provides an opportunity to engage with over 5,000 affiliates, advertisers, networks and tech suppliers, as well as network with non-gaming affiliates and find out how what works in other sectors can be deployed in gaming."
Soft2Bet launches a new affiliate management system ReferOn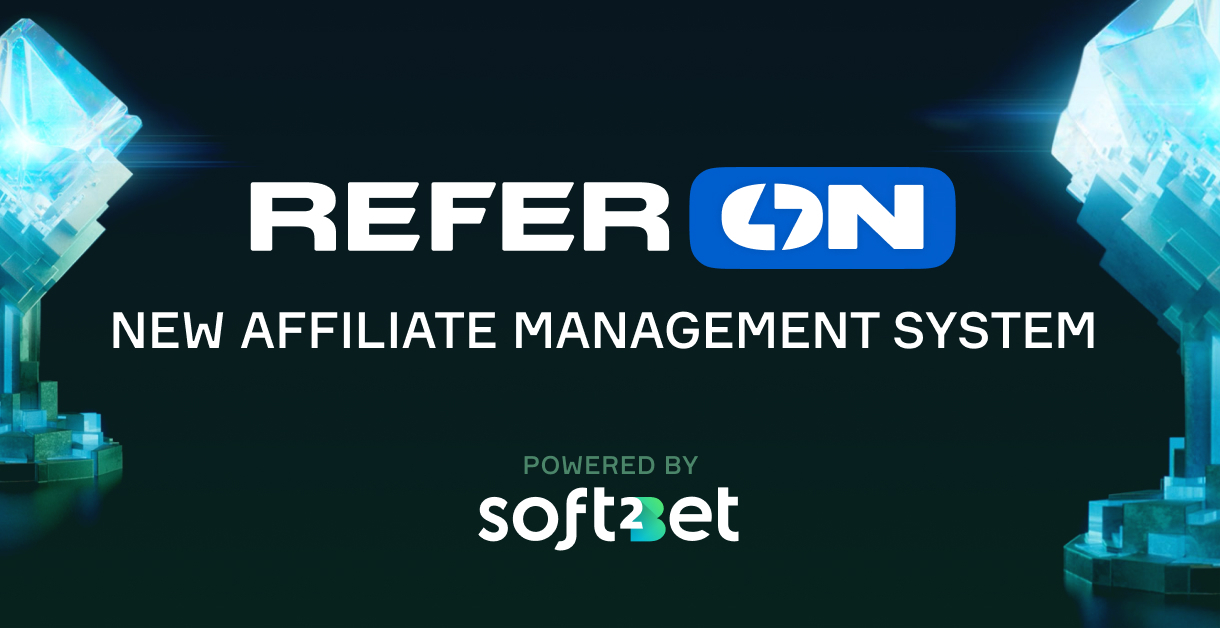 A new, feature-filled affiliate management system powered by the platform provider
 Soft2Bet, a top-notch online platform provider has recently announced that it has gone live with top of the art affiliate management system, ReferOn.
This boasts a broad array of affiliate marketing services that are key to the partners they assist. ReferOn's system has the ability to manage large networks of companies in one comprehensive system. Flexible and adaptable in accordance with the individual needs of each affiliate.
ReferOn offers the most advanced features including an effective rewarding engine which offers rewards at the individual, more customised level, making its management much easier for admin users. It also keeps track of the payments and invoices for all accounts, in a quick and efficient manner. This is also true for the data and statistics that are accumulated.
The affiliate management system offers organised reporting on numerous levels allowing for full control over your data, in addition, you can customize what data you choose to share with your partners. Grouping variations can also be calculated according to brand, company, campaign and even geo levels through ReferOn. Reporting is also made extremely easy and allows for toggled groups and effective date breakdowns. ReferOn also makes use of multiple widgets, filters and statistics at every level which make the data accessible for the admin to explore and make informed decisions.
When using ReferOn, brands can be integrated into the system seamlessly and your support and account management are all under one roof. The system can connect the data points to your data provider. ReferOn dashboards are now clearer and easier to view and access, allowing for much more flexibility for users.
Accounts with multiple affiliate logins within other competitive software enable statistics to be grouped at a 'master' level. This makes payments and data management much simpler.
Vladyslav Bondarenaiko, Product Manager at Referon said: "ReferOn's highly-advanced features change the way we view affiliates and admin needs through. Seeing as this system is not only for internal usage, this creates an additional revenue stream for the business and allows a more streamlined process of integration and access."