Gaming Innovation Group Inc. announces its largest affiliate acquisition to date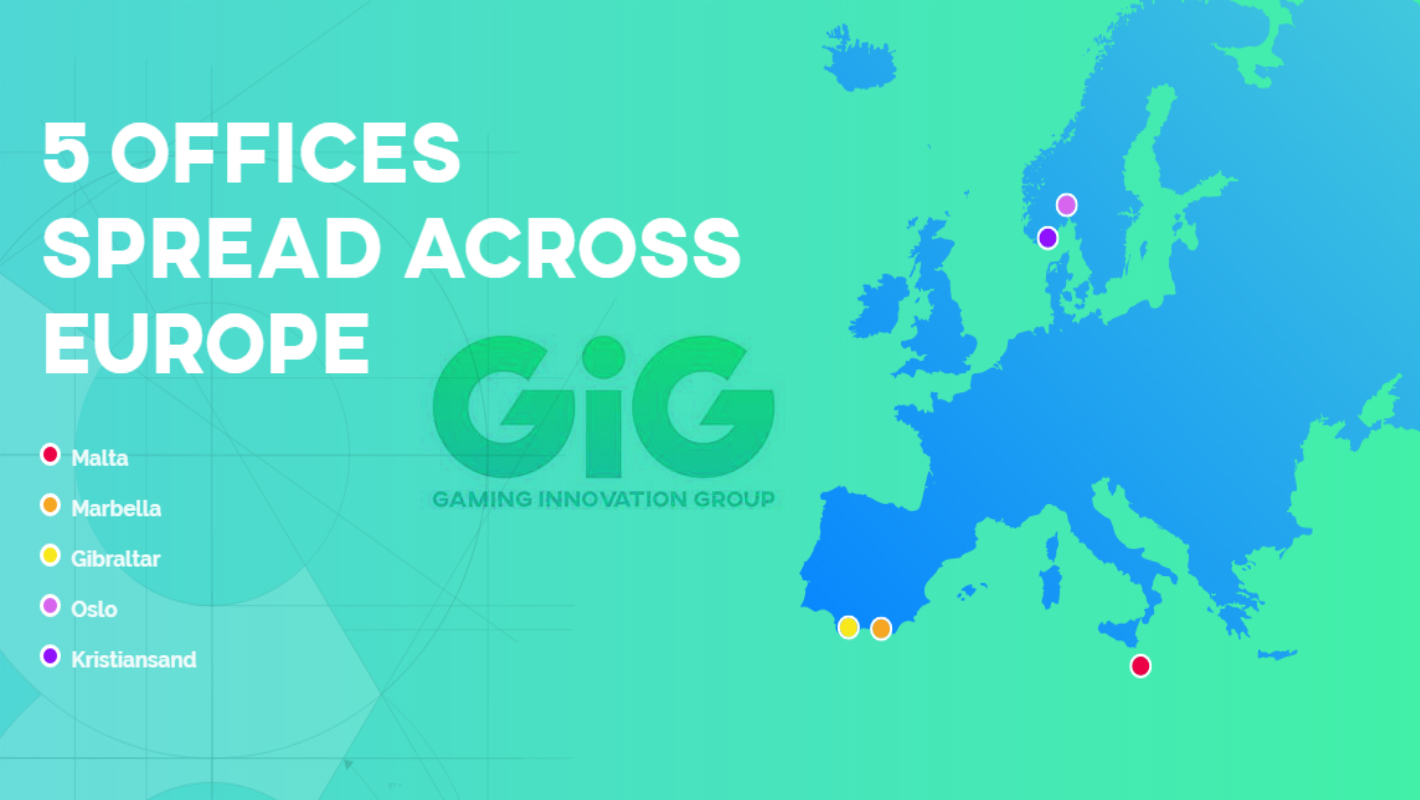 GIG TAKES LEADING POSITION IN THE NORDICS WITH ITS LARGEST AFFILIATE ACQUISITION TO DATE
Gaming Innovation Group Inc. has through its subsidiary Innovation Labs agreed to acquire all assets in one of the biggest affiliate networks in Scandinavia, Stk Marketing Ltd, for a total consideration of NOK 240 million (around EUR 26 million). This is GIG´s fourth affiliate acquisition in 2017 and the Company has now established itself as a Nordic market leader in the affiliate segment.
GIG expects the acquired assets to generate above EUR 7 million in EBITDA during the first 12 months after completion of the transaction. Around 70 percent of this EBITDA is expected to be generated from perpetual revenue share agreements. The network will be integrated into Innovation Labs' BI/Data proprietary systems & marketing platforms, providing both technological and operational synergies which will improve the margins.
Including the Stk Marketing acquisition, the four affiliate transactions made so far in 2017 are in combination expected to contribute with an annual EBITDA close to EUR 13 million over the first 12 months after the respective closings.
Robin Reed, CEO of GIG: "We have set an ambition for Innovation Labs to become the largest lead generation business in iGaming and we are well underway in realizing this. Furthermore, we have now established a leading position in the Nordic affiliate market. In line with previous acquisitions and GIG´s vision, the Stk acquisition will enable Innovation Labs to refer more customers to our B2B partners and thus benefit all parties engaged in the expanding GIG iGaming eco-system".
The acquisition will be settled primarily with proceeds from the bond issue GIG made in February 2017. The first half of the settlement is due at closing and the reminder in December 2017. The transaction is subject to a satisfactory due diligence and final board approval. Closing is expected in August 2017.
GIG's subsidiary Innovation Labs is a fast-growing online marketing company for iGaming. It refers paying users to B2B clients primarily on perpetual revenue share agreements. It sources these paying users by obtaining competitive rankings for high-value keywords in search engines through SEO (search engine optimization), generating traffic to owned websites. These websites have guides and quality content for the gaming industry and serves as paths to operators. Innovation Labs also refer paying users through data driven media buying techniques.
About Gaming Innovation Group:
Gaming Innovation Group Inc. is an emerging gambling solutions and interactive entertainment provider. The Company offers cutting-edge cloud-based services and B2B performance marketing, and owns B2C gambling operators offering games from the best-of-breed suppliers across the online sports betting and casino industry. Gaming Innovation Group operates out of Malta and is listed on the Oslo Stock Exchange under the ticker symbol "GIG".
Better Collective becomes co-founders of new trade association, Responsible Affiliates in Gambling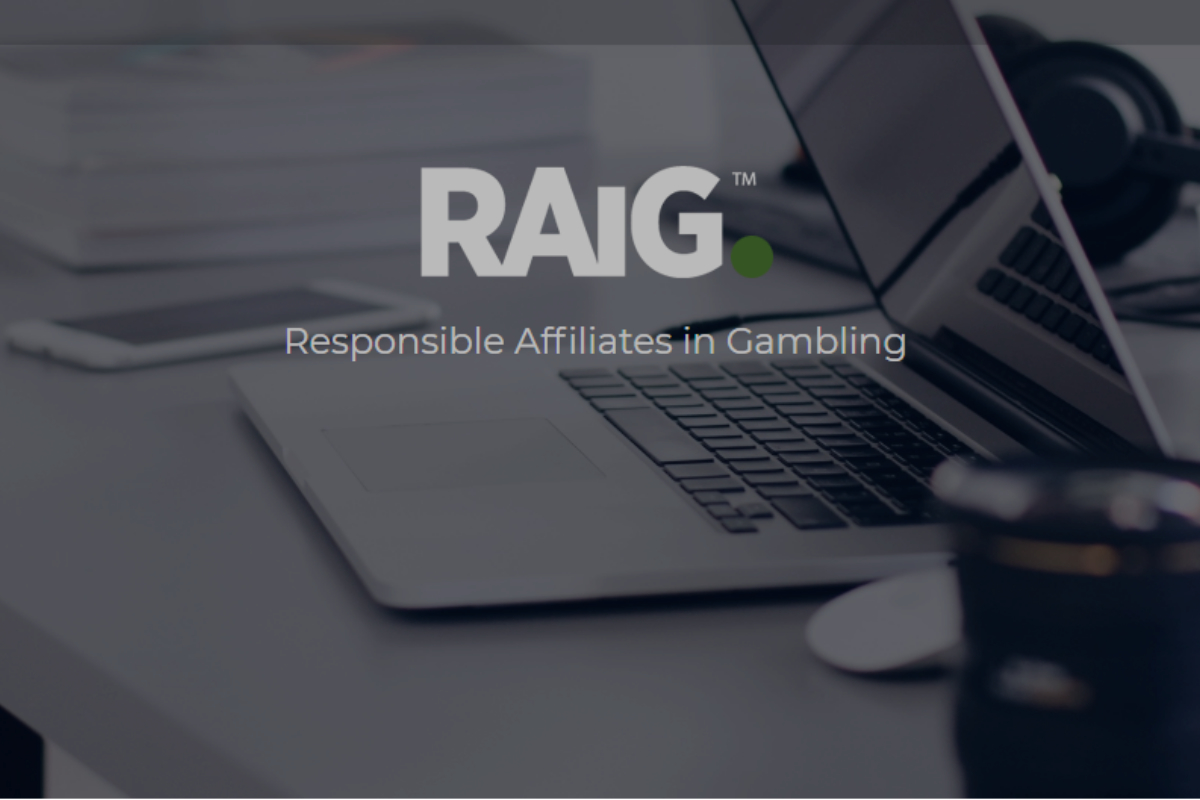 World leading iGaming affiliate, Better Collective, co-founds new trade association, Responsible Affiliates in Gambling, that is established to promote the socially responsible marketing of gambling products and a safer gambling environment for consumers.
The three iGaming actors Better Collective, Oddschecker and Racing Post have launched the trade association, Responsible Affiliates in Gambling (RAIG), as they recognise the role affiliate marketing providers must play as part of wider industry initiatives in the UK to promote social responsibility and a safer gambling environment for consumers.
As a condition of membership of RAIG, each member will be subject to an annual social responsibility audit which will be conducted by Gambling Integrity. This audit is designed to ensure compliance with a range of existing statutory and non-statutory regulation as well as any additional measures which might be adopted over time. These will include:
The UK Code of non-broadcast Advertising and Direct and Promotional Marketing (the 'CAP' code)
The UK Code of Broadcast Advertising ('BCAP' code)
The Gambling Industry Code for Socially Responsible Advertising
Any relevant guidance issued by regulators such as the Advertising Standards Authority; Gambling Commission; and Information Commissioners' Office on affiliate marketing requirements.
Jesper Søgaard, CEO of Better Collective, said: "For Better Collective, compliance and responsible gambling have always been core focus areas due to our commitment and vision to empower iGamers. I am therefore extremely proud that we become co-founders of RAIG which I believe can be a game-changer for compliance standards for affiliates and which will ensure a lift of the entire industry in terms of responsible behaviour for the benefit of the users".
Clive Hawkswood has been appointed inaugural chairman of RAIG.
Read more about Responsible Affiliates in Gambling here: https://www.raig.org/
RAIG directors
Clive Hawkswood (Chairman): was most recently Chief Executive of the Remote Gambling Association (RGA) from August 2004 to January 2019. He was formerly head of the Betting & Racing Branch at the Department for Culture, Media & Sport (DCMS). Prior to that, he was at the Home Office, spending time in both the Gambling Section and the Horseracing Policy Team. He has been on the boards of GambleAware; GAMSTOP (The National Online Self Exclusion system); The Industry Group for Responsible Gambling; and the Gambling Anti-Money Laundering Group. He was also the author of the Industry Code for Socially Responsible Advertising and various industry good practice guidance publications ranging from complaints handling to GDPR implementation.
Karl Pugh: Head of Business Development at Better Collective
Guy Harding: Head of Commercial at Oddschecker
Cian Nugent: Digital Director at the Racing Post
About Better Collective
Better Collective's vision is to empower iGamers through transparency and technology – this is what has made them the world's leading developer of digital platforms for betting tips, bookmaker information and iGaming communities. Better Collective's portfolio includes more than 2,000+ websites and products, among other bettingexpert.com, the trusted home of tips from expert tipsters and in depth betting theory.
About Responsible Affiliates in Gambling
Responsible Affiliates in Gambling (RAIG) is a trade association founded in 2019 by the three gambling affiliate players The Racing Post, Oddschecker and Better Collective. The purpose of the association is to foster wider initiatives in the UK affiliate marketing sector to promote social responsibility and create a safer gambling environment for consumers. As a condition of membership, each member will be subject to an annual social responsibility audit which will be conducted by an independent third party.
Manchester Betting Affiliate Aims To Take The US By Storm With Launch Of GamingUSA.com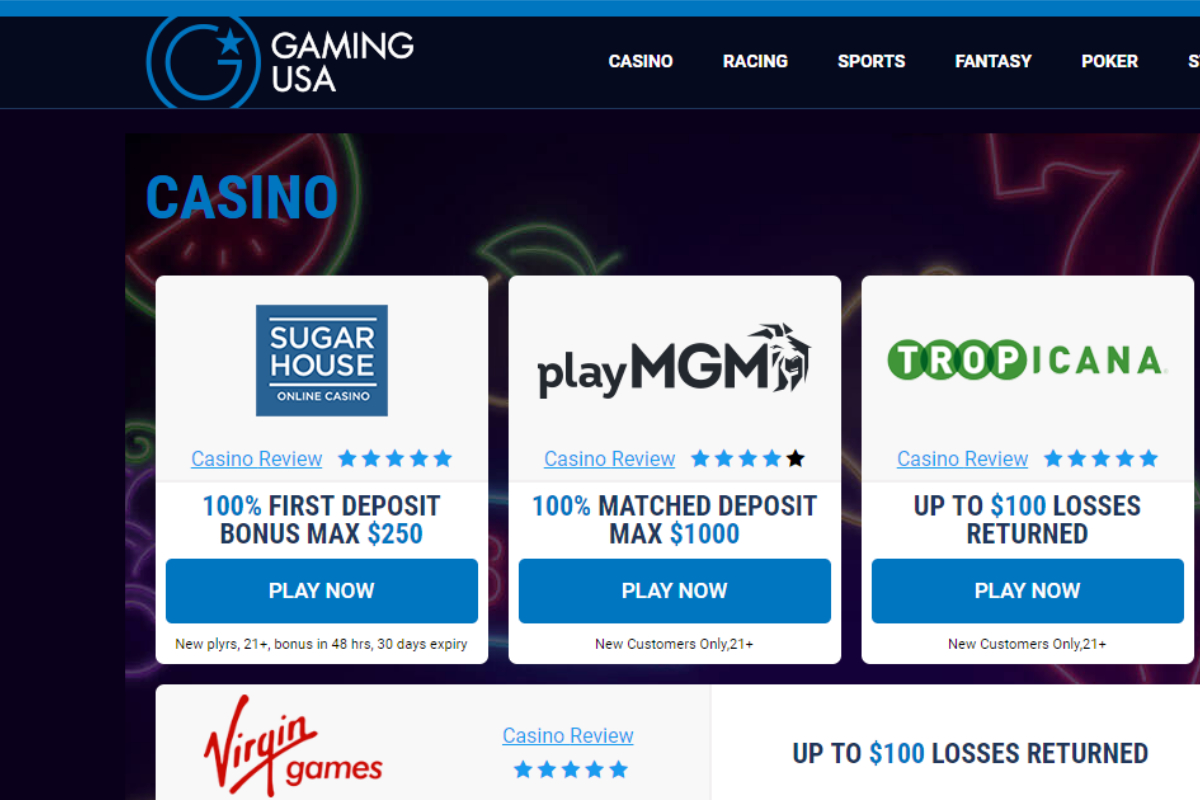 Following their success in the UK betting affiliate market, Manchester based firm Moneta Communications have taken their business stateside with the launch of their first American website, GamingUSA.com.
With casino, slots, horse racing and sports websites in the pipeline, GamingUSA.com is the first of what will be many sites that will be geared towards the American market.
The team embarking on a new project will be using their expertise in website and content creation to spearhead multiple sites that will appeal to the betting fraternity.
The sites users will be provided with all the latest information on online gaming and betting availability by state, allowing them to make well informed decisions.
GamingUSA.com is being backed by Fred Done, the renowned businessman and owner of industry giant Betfred.
Speaking on entering the US market, Fred said: "GamingUSA is one of our most exciting projects. The speed at which many states are looking to legalise betting shows that this is a lively new frontier for our industry. With many sports shows now openly incorporating betting lines, it is becoming evident that people are starting to embrace betting on sports and we intend to be at the heart of that."
The determination to enter the American market was sped up by the Supreme Court's decision to strike down the 1992 Federal Law that prohibited most states from implementing their own betting laws.
This ruling means that more people will be able to bet legally and already more than half the individual states have bills in their respective state legislatures to open up betting opportunities online.
GamingUSA Chief Operations Officer Natalie Merrison said of the launch of the website: "Myself along with Moneta's experienced CEO Daniel Campbell and our talented team here at GamingUSA.com, are excited to enter the US betting affiliate market.
"Our collective experience and knowledge of the industry means that we are confident that this will be a very prosperous project for all involved. We are thrilled to be bringing a unique betting experience to an American audience."
Commission Magazine Launches Issue 1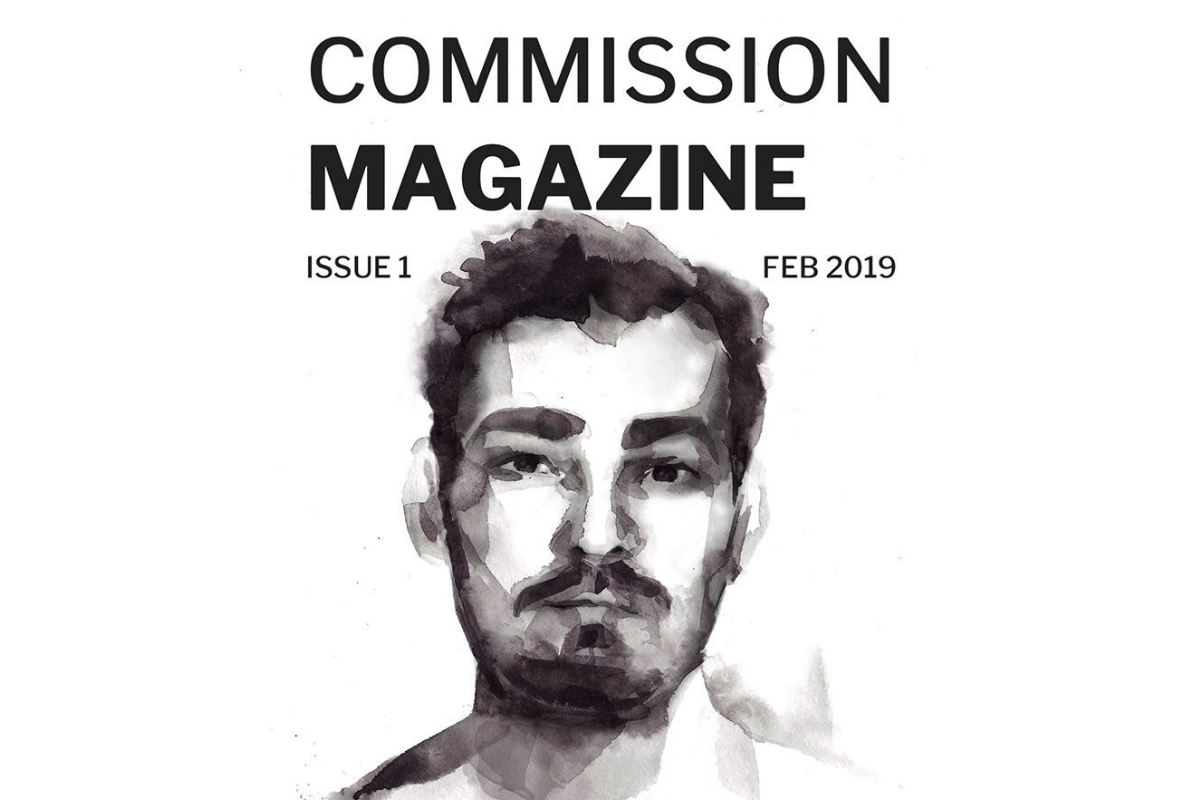 Commission Magazine is a new digital magazine that is focused on affiliate marketing, online marketing, business and entrepreneurship. The magazine has just launched issue 1 for February 2019 and is filled with articles ranging from affiliate marketing and search engine optimization (SEO).
The magazine was created by John Wright and co-founder of StatsDrone where he felt there were not many magazines around in the affiliate marketing space aside from online gaming.
"In my experience, I've been able to learn learn more by getting out of my comfort zone and venturing into other industries within affiliate marketing and online marketing. I felt there are a lot of igaming magazines around but not a lot that cover other aspects of online marketing. My goal of the magazine is to have articles that educate and help you with your business but also to share stories from successful entrepreneurs. " – John Wright, Editor & founder of Commission Magazine
Profit First interview with Mike Michalowicz
Interview with Erik Bergman: Founder of Great.com
White Hat Link Building by Dan Ray
Cryptocurrency: Lessons from the bear market
iGaming vs Blockchain
Profit First Interview with Mike Michalowicz
Mike Michalowicz is the author of best selling books Profit First and recently released book Clockwork. In this interview, Mike dives deep into why his system for running a successful business works and explains why most entrepreneurs fail. His Profit First book is certainly a book that anybody should read that wants to start a business and work for themselves.
Interview with Erik Bergman: Founder of Great.com
Erik Bergman is is the founder of Great.com and in this interview he shares his passion for not just business but his charity work. Erik's story is one where he achieved a high level of success and financial freedom but he was looking to do something bigger and more meaningful. Find out what Erik is up to and what he is creating behind the scenes with Great.com.
Featured Article: White Hat Link Building Systems with Dan Ray
Dan Ray is an SEO that focuses on white hat link building. He shares his story of why he builds his fail safe systems for building links. He takes it a step further by teaching these systems to anybody that wants to learn and buy his courses. He has a Facebook SEO group that has over 3600 members that are screened before they join. His site and courses can be found at danray.me
If you have a story you want to share or to be featured in the magazine, you can email read@commissionmagazine.com .
Commission Magazine is a marketing magazine that was created by the people at StatsDrone.com . The magazine is produced quarterly and is free for users to read or download. You can read the latest issue of the magazine at commissionmagazine.com.