Europe gets new "unicorn" – LeoVegas reaches billion dollar valuation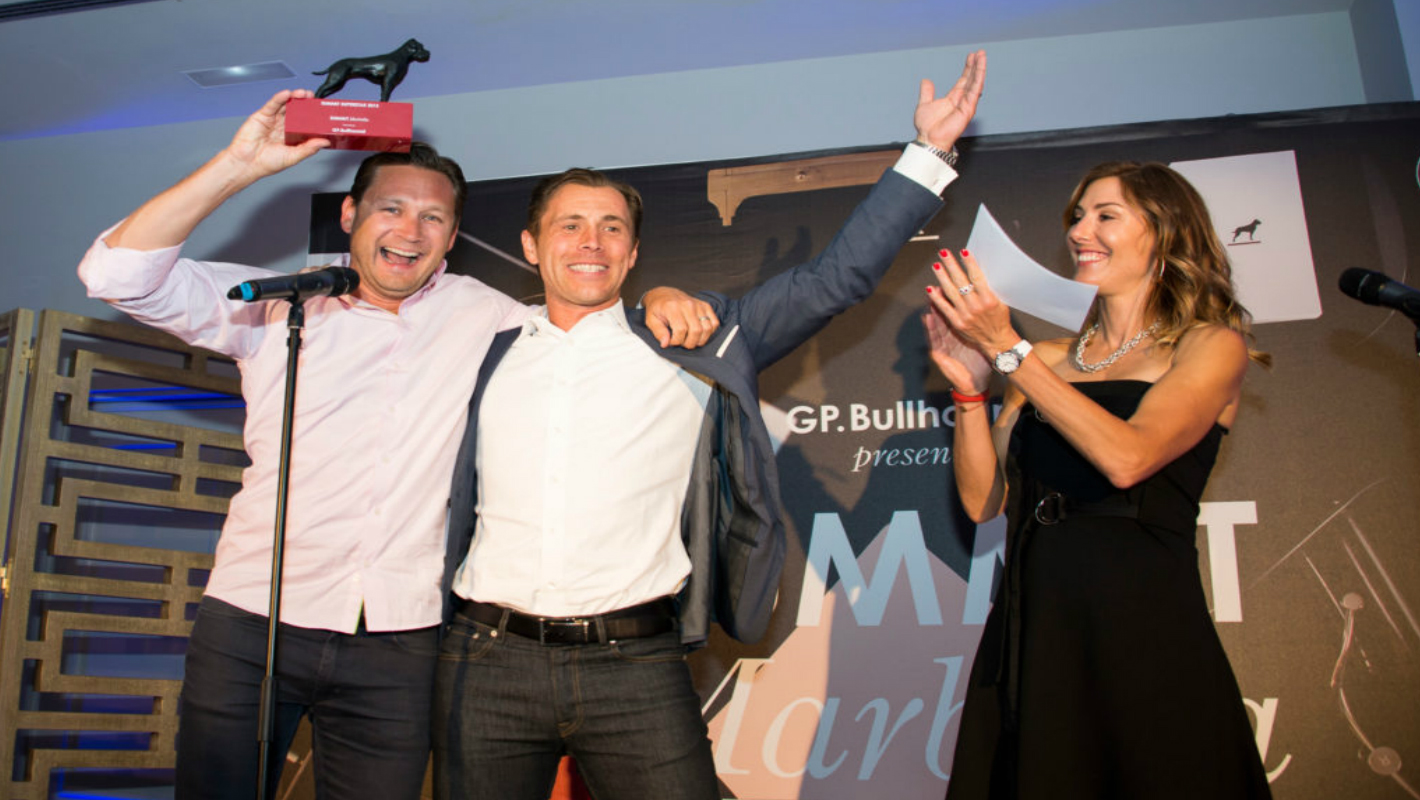 GP Bullhound can now confirm that Sweden has gained a new tech "unicorn", as the mobile gaming group LeoVegas – which GP Bullhound has supported from the onset, both as an investor and adviser – has now achieved unicorn status with a valuation of over USD 1 billion.
Swedish company LeoVegas AB (publ) is listed on Nasdaq First North Premier and was established in 2011 by entrepreneurs Gustaf Hagman and Robin Ramm-Ericson. Since the start, operations have been characterised by award-winning innovation and strong growth.
Of Europe's 57 tech unicorns, Sweden – together with the UK and Germany – is at the top and can boast unicorns such as Spotify, Avito, King, Klarna, and now LeoVegas.
From its beginning, the mobile gaming group LeoVegas has been at the forefront of technical development in gaming. In just over five years LeoVegas has grown from zero customers and an entirely unknown brand to one of the leading e-gaming companies in Europe. LeoVegas was introduced on Nasdaq First North Premier in March 2016 in an IPO that was oversubscribed several times over and has now passed the USD 1 billion valuation mark.
Per Roman, Managing Partner of GP Bullhound, comments: "LeoVegas' billion-dollar valuation can be credited to its two devoted founders and their laser-sharp vision on mobile gaming. It is a success story far beyond the ordinary in which GP Bullhound has participated since the start in 2012. As an early investor in the business and as an advisor we are very proud to have been part of this journey that has made the company the leading player in the European gaming industry."
"With a compelling tech focus, great player experience and a fantastic team, LeoVegas has been on an incredibly exciting journey," say Gustaf Hagman and Robin Ramm-Ericson, the company's two co-founders and the entrepreneurs behind LeoVegas. "And it is a journey that has only just begun! Through our vision – 'leading the way into the mobile future' – we are taking new steps and striving to accelerate our development through the technical solutions that are leading the way in 2017, such as AI and machine learning."
"We started LeoVegas with the conviction that mobile devices would rapidly transform the entertainment world, and our goal was that LeoVegas would lead this change," say the founder pair Gustaf Hagman and Robin Ramm-Ericson. "But creating a unicorn requires more than just good analysis. It is just as much a team effort, and we truly want to give credit to our great employees, partners and investors – such as GP Bullhound – who dared to believe in us at an early stage."
How Scalable Blockchains Can Change the iGaming Affiliate Industry for the Better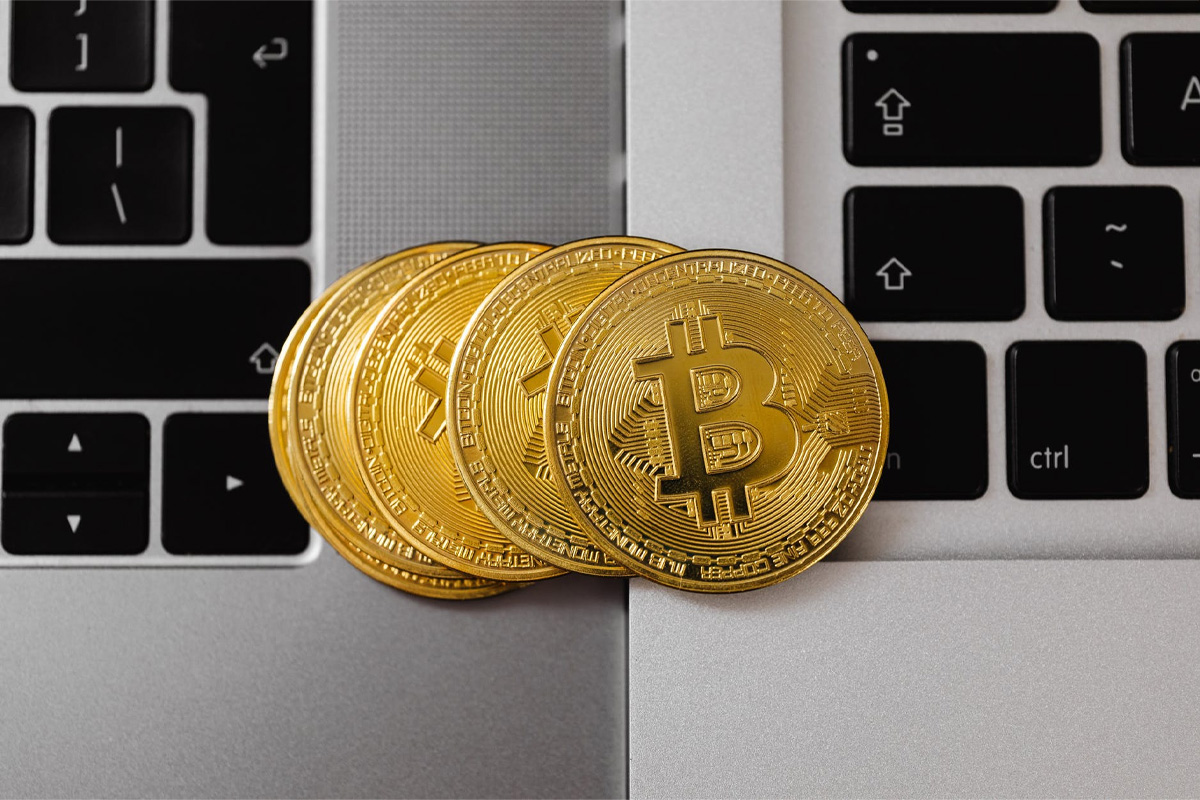 Recently, iGaming pioneer Calvin Ayre called on the online gambling industry to go all-in on BSV blockchain. This blockchain is the original blockchain protocol restored and is associated with Ayre and the man who he believes to be Satoshi Nakamoto, Dr. Craig Steven Wright.
Ayre and others have outlined how BSV, or blockchains in general, can have positive impacts on the iGaming business. In this piece, we'll zoom in on how it could impact the iGaming affiliate sector.
Immutable Audit Trails
As the hype around blockchains dies down, and speculation on token prices reaches what may well be the peak, many are beginning to figure out what this technology is and how it can be applied to industries to make them better, more efficient, and more honest.
"Blockchains are essentially distributed databases," said Leo Twin from GamblersPro.com. "They have the potential to end disputes between affiliate program operators and affiliates themselves over shaving players, failing to report accurately, etc. Everything would be time-stamped and visible on public blockchains, giving affiliates the ability to track and verify player activity for themselves."
Immutable audit trails have wider implications than this. They could help operators flag compliance violations in real-time and make evidence easy to find and present when they're wrongly accused of violations by regulators. This could lead to a lot of savings in terms of both time and money for both parties.
Real-Time Payouts
Wouldn't it be amazing if affiliates could receive commissions on a per-bet basis rather than days or weeks after the end of the month? That's possible on blockchains with micro-fees.
On blockchains like BSV, the average fee is $0.0001 per transaction, and the fees can get a lot lower as miners lower their fee per byte in the face of demand. This makes it possible to distribute the profits of each wager to multiple wallets in real-time, with the affiliate getting their 20% on the spot rather than waiting for the cashier to clear it at the end of the month.
Of course, there are still issues to solve here. How would negative carryover work, and would it even be economically feasible for casinos to pay bets on a per bet basis? "I don't see why not," Leo Twin told us. "When you think about it, deciding that the cutoff points are at the end of a month is arbitrary. Why not every week or quarter? It's up to the program to decide and solve the associated problems."
While real-time payments might not work for everyone, it's easy to imagine how automated payouts combined with faster payouts for affiliates would lead some programs to gain a competitive edge over others.
"When micropayments become possible, it opens up a world of new avenues we can go down," Twin told us. "The only limit is your imagination."
Summary
These are only two of the ways in which scalable blockchains can revolutionize the affiliate industry. There are plenty of others. If even these two changes were implemented, it would change things for the better for all stakeholders; affiliates, program managers, and regulators would all save time, money, and energy. For that reason, it's worth it for forward-thinking affiliate programs to assess their options and plan for the future in the blockchain revolution.
Gambling.com Group is the 2021 EGR Affiliate of the Year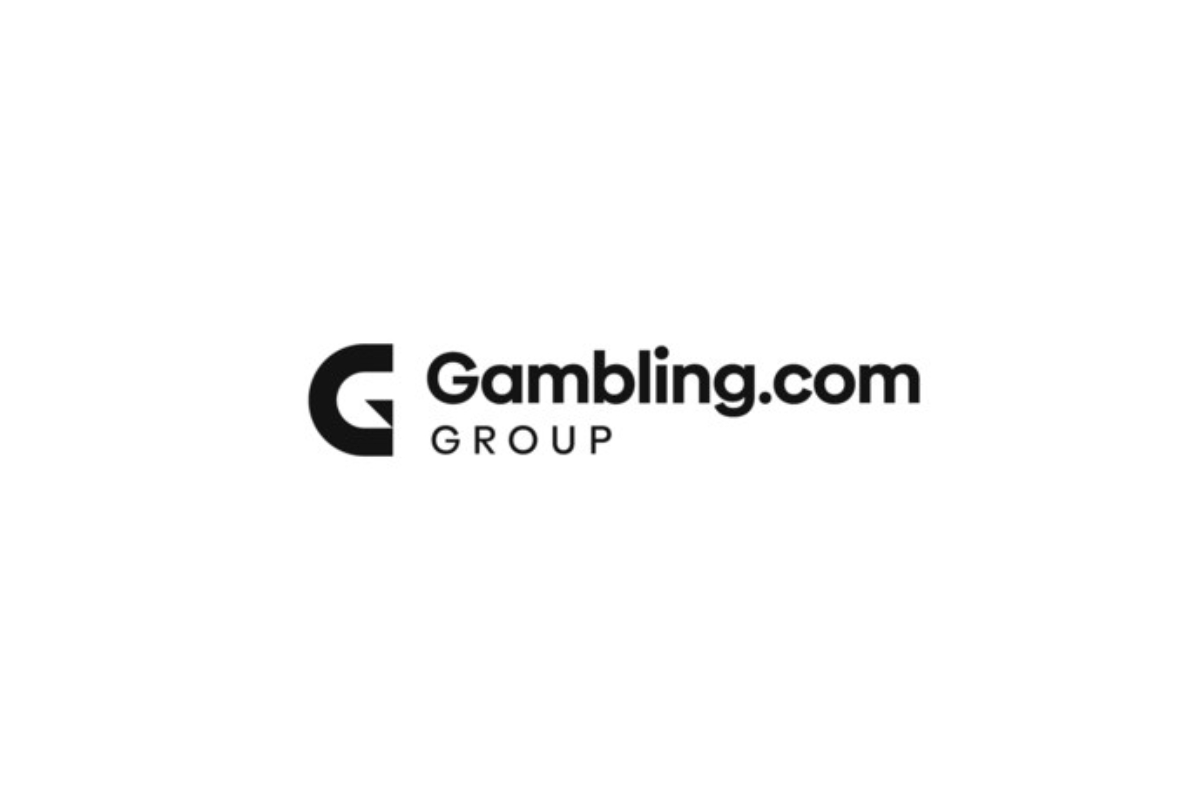 Gambling.com Group Limited, a leading provider of player acquisition services for the regulated global online gambling industry, announced it has won the most prestigious award for affiliates in the online gambling industry: the Affiliate of the Year award presented by eGaming Review ("EGR"). The Group accepted the honor at the 2021 EGR Global Operator Awards in London on November 25th. It is the second time the Group has won the award, following its win in 2018.
Gambling.com Group beat out 15 other affiliates shortlisted in the Affiliate of the Year category by delivering outstanding financial performance during the July 2020 to June 2021 judging period. Not only was the Group a leader in revenue growth, based on public disclosures, but 100 percent of its growth was achieved organically, without any contribution from acquisitions. The Group considers organic revenue to be the hardest thing to achieve in the affiliate industry and the most important financial metric affiliate companies report. This revenue outperformance helped fuel a successful initial public offering (IPO) on the Nasdaq Global Market in New York, making the Group the first online gambling affiliate publicly traded in the United States.
Charles Gillespie, Chief Executive Officer of Gambling.com Group, said of the honor, "Being named the 2021 Affiliate of the Year is the crown jewel on top of a monumental and historic year for the Group. I am grateful to work with our first-class, professional and dedicated team which drove significant growth in the business as well as delivered on our key, strategic projects."
For the Group's Affiliate of the Year nomination, the judges commented, "They have had a stand-out year and quite a lot going for them. Stellar growth and they have done so much over the past year. Differentiation, quality and scale – they cover it all off with a data-driven approach."
The EGR Awards are judged by a team of independent, external judges with a diverse range of in-depth online gambling expertise. The awards were given by EGR Global, a B2B publisher and networking group for the online gambling industry.
PartnerMatrix and SlotsCalendar sign partnership to raise security awareness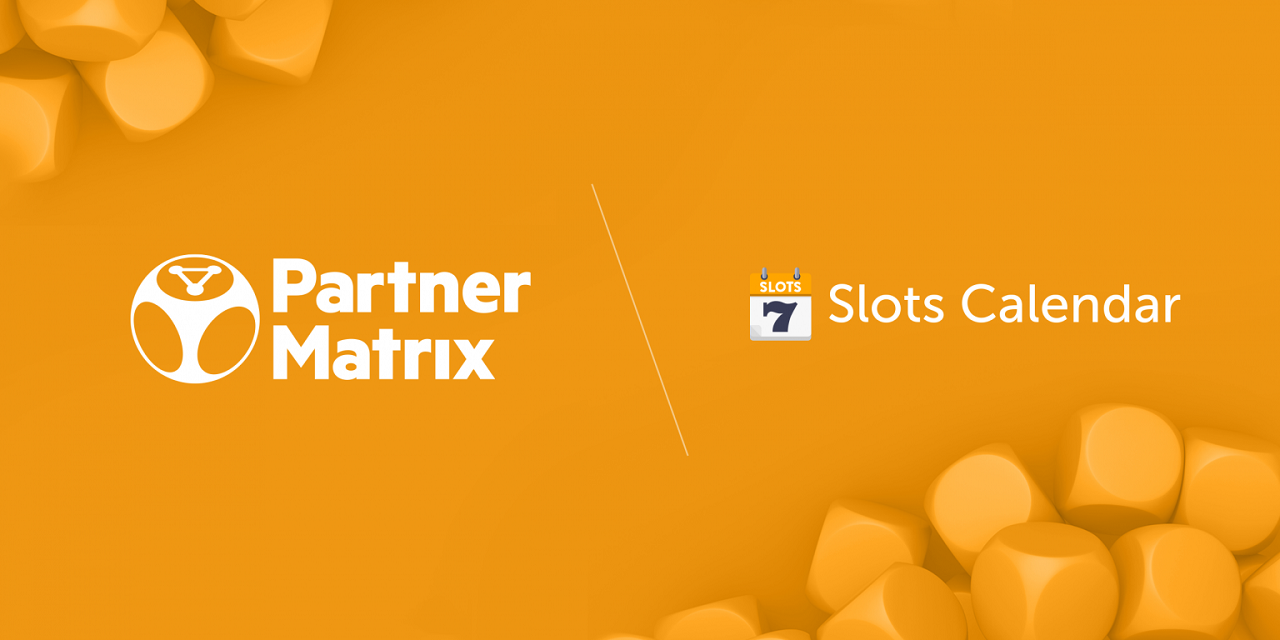 Affiliate marketing software provider, PartnerMatrix, and SlotsCalendar, the IMDb of online slots, have just signed a partnership, raising awareness about the tools operators and affiliates can use to create a more secure environment.
PartnerMatrix and SlotsCalendar will launch various marketing initiatives, covering topics such as security in affiliate marketing, player orientation in affiliate marketing, the latest tools and techniques in enlarging affiliate presence, and more. The partnership will allow both teams to initiate marketing campaigns, reach new audiences and promote affiliate solutions.
Levon Nikoghosyan, CEO of PartnerMatrix, says: "This partnership holds great importance because it allows us to raise awareness of important topics. We remember how SlotsCalendar entered the market a few years ago and seeing the company reaching such high ranks in affiliate marketing is very motivating. The SlotsCalendar team continues putting tremendous efforts into creating a robust network of iGaming enthusiasts and business representatives, and thanks to this, they have a bright future ahead of them.
"However, SlotsCalendar doesn't hold interest only for players- many big casino operators and B2B companies are very interested in appearing in the SlotsCalendar's directories. For PartnerMatrix, this is an excellent chance to create a dialogue within a quality audience and promote our tools and solutions to a bigger audience."
Viorel Stan, CEO of SlotsCalendar, comments: "The lack of active dialogue on specific topics has led to the vulnerability of some niches. We deal with numerous risks daily, and as soon as we figure out how to deal with some challenges and get used to them, other issues appear. Our partnership with PartnerMatrix will create a more dynamic platform for solving problems related to security, payments, transparency in doing business.
"We will continue to raise important topics and share the experiences of both of our companies. I am sure that our cooperation will bear fruit not only for both of our companies but also for many other industry players."