Betting Gods Ltd to sponsor 2017 Betting on Football Conference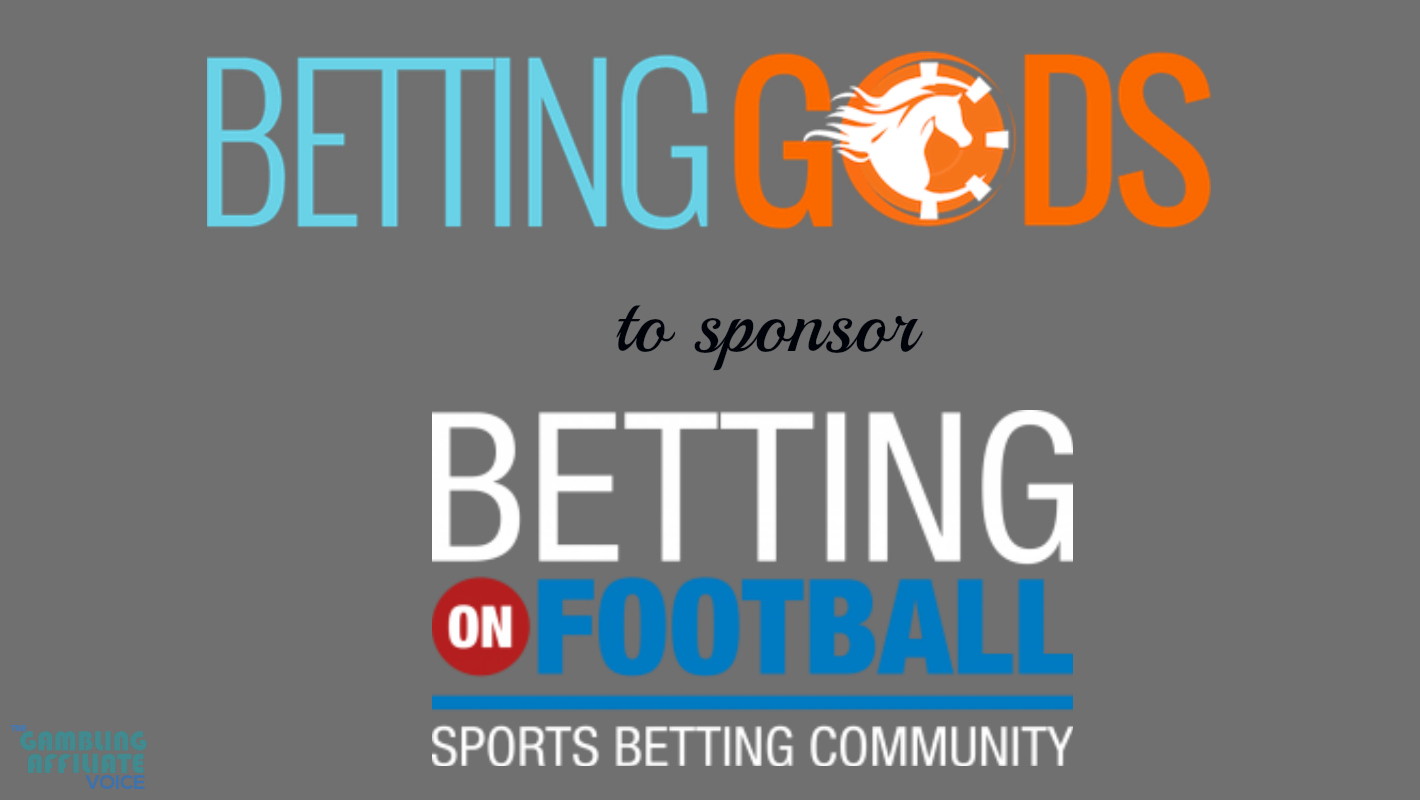 Betting Gods Ltd, one of the UK's leading sports betting content and tips organisations, has announced that it will be a key sponsor at this year's Betting on Football Conference 3-5 May at Stamford Bridge.
The betting organisation, which gives its members access to exclusive betting tips from a range of high profile sporting and gambling experts, secured the partnership with event organiser SBC Events in order to broaden its involvement in the football betting industry and to promote an expanded roster of football tipsters to its prospective customers.
The conference, which takes place from May 3rd to 5th 2017 at Stamford Bridge, is the largest of its kind devoted purely to betting on football. More than 800 senior betting and football executives are expected to attend this year's conference to discuss the latest trends, industry insight and expert opinion on the sports betting industry's largest market.
"We are delighted to be so involved with this event", said Darren Moore, Director of Betting Gods Ltd.
"SBC Events hosts some brilliant conferences and we are honoured to have secured this key partnership with them and look forward to growing a strong business partnership together, while also expanding and enhancing the Betting Gods branding to the wider sports betting and Football industries."
Betting Gods provides tips on bets across various sporting industries, helping its members increase their odds of winning. Tipsters, many of whom are professional gamblers and experts in a range of sports, provide advice on strategies that can enable members to increase their winnings and gamble professional but responsibly. Regularly featured in top sporting plus national and international press, the innovative company has built a solid reputation due to its unrivaled advice.
SBC managing director Andrew McCarron commented: "It's great news that Betting Gods is bringing its tipping expertise into the football arena and we're very happy that Darren and his team has chosen to support Betting on Football to publicize the expansion. The conference is attracting CEOs from all around the world, so it provides a perfect platform for brands to communicate with key decision makers."
The fourth incarnation of the Betting on Football Conference will attract hundreds of professionals in a range of positions, including service providers, operators, suppliers, affiliates, football clubs and marketing agencies. 100 top industry speakers will lead an agenda packed with insightful discussions, and delegates will be presented with an unrivaled opportunity to network with other professionals. This year's event is expected to be SBC Events' biggest yet, with many new functions, technologies, sub-events and sessions being introduced for delegates.
Login Casino raffles one VIP ticket for Kyiv iGaming Affiliate Conference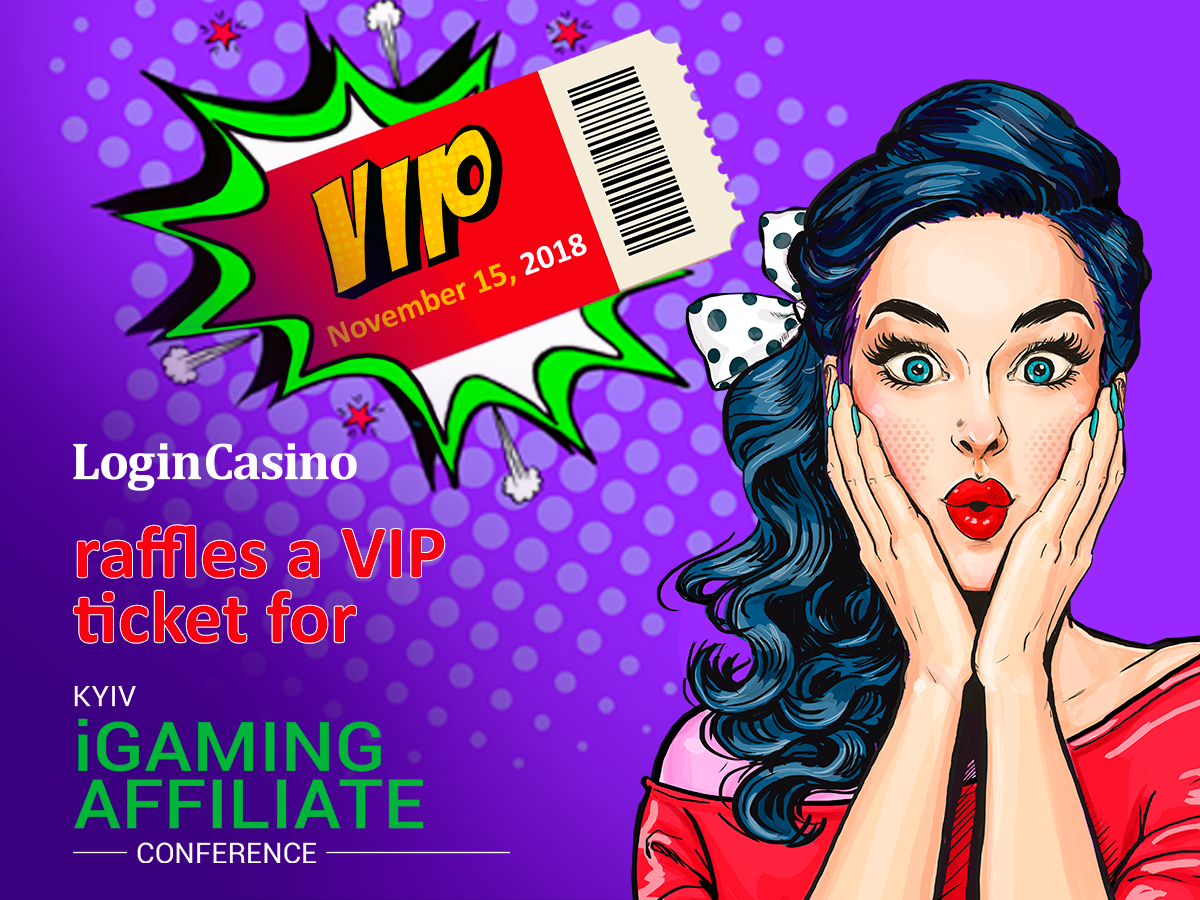 Login Casino, the media gambling-sponsor of Kyiv iGaming Affiliate Conference, is raffling a free VIP ticket for the event.
The conference will be held on November 15 at a popular local platform TAO Event Hall, Kyiv, Ukraine. In order to take part in the raffle one has to fill in the registration form on the Login Casino website, having indicated the name and e-mail address from 9.10.2018 to 04.11.2018. The winner will be determined on November 5 via a random number generator.
The VIP ticket includes:
separate registration at the entrance;

comfortable VIP zone with the best level of service and networking opportunities;

access to both conference and exhibition area;

access to the after-party;

gifts from the event organizers.
What is going to be at the conference:
Both local and foreign experts of the sector will take part in the event. The conference will bring together iGaming business representatives as well as stakeholders of the affiliate marketing industry – one of the most accessible ways of brand promotion. The platform will give the visitors and speakers the opportunity to get new business contacts and listen to a number of useful reports.
During the event, the industry experts will take the floor in section № 1. They will cover the following topics:
revenues from the affiliate programs;

correct paid traffic redirection to gambling website;

which resources outside of the Runet can be useful for operators;

how exactly the work for the World Wide Web is carried out and many more.
The special guest for the event is the head of the advertising traffic audit service ClickFrog.ru Konstantin Novofastovsky. He will dwell on how a successful gambling-related traffic purchase is carried out as well as about the most popular traffic channels to gambling websites. The expert will also explain how to avoid bots, what to choose – CRM-banner or ClickUnder and many more.
One more speaker at the platform for presentations in section № 1: Conference will be Vladimyr Luchaninov, Procurement Director at Firelink Media. He will explain the criteria for choosing an affiliate program, which risks and pitfalls can be connected with it.
The event organizer is an international company Smile-Expo.
Register: https://bit.ly/2QE5peS
Leading UK Young Entrepreneur to headline AffiliateFEST agenda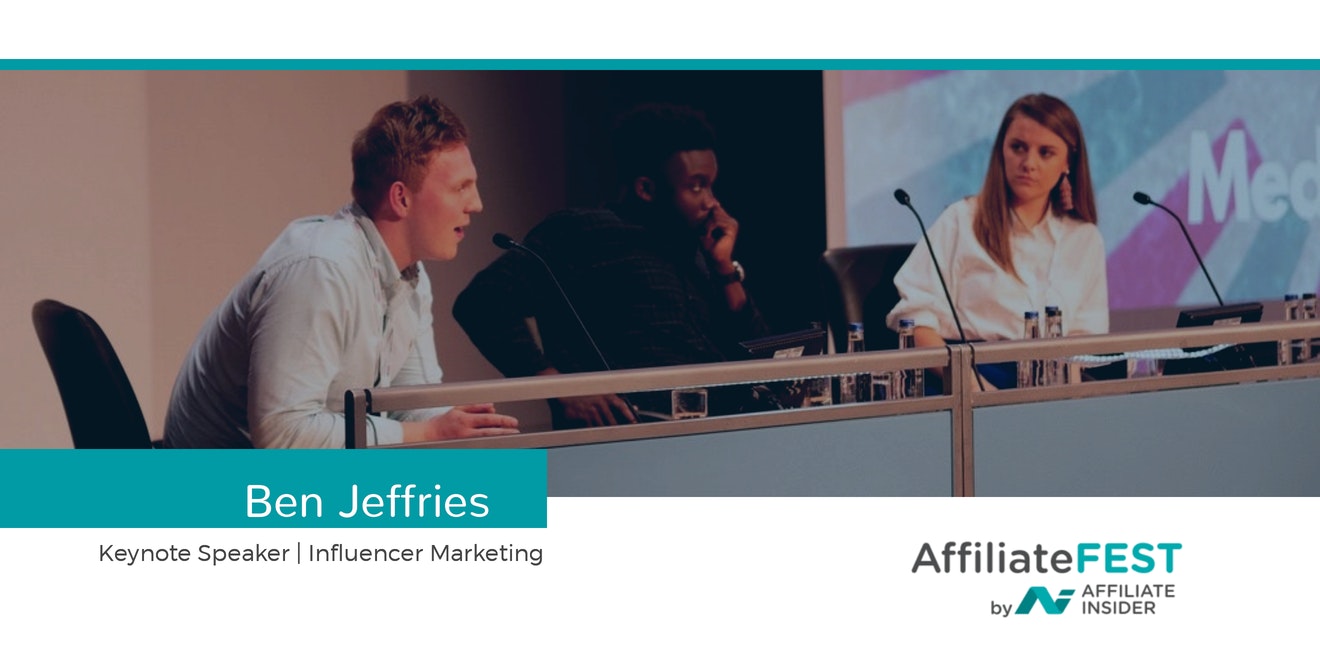 One of the most exciting young entrepreneurs in the UK will be speaking exclusively at this year's AffiliateFEST about influencer marketing and how it is impacting affiliate brands.
Influencer CEO Ben Jeffries is just one of many speakers lined up for the fourth edition of the Affiliate Insider organised event, which is being held at Hilton Olympia on Wednesday 19 September alongside the Betting on Sports Week in London (18-21 September).
Ben Jeffries, recently named by NatWest as one of 15 young entrepreneurs to watch out for in 2018, will invite #AffiliateFest2018 delegates to explore influencer marketing as an acquisition medium and help them to understand its value as a new form of online marketing.
At just 22 years of age, Jeffries has already established himself as the face of influencer marketing. He raised £150,000 to launch Influencer in 2014, before re-launching the brand in 2017 with the support of YouTube sensation Caspar Lee, with the duo combining to provide the simplest and most effective way to connect brands with social media influencers.
His afternoon keynote speech will emphasise the AffiliateFEST focus on providing affiliates with FREE content around digital learning, supplemented by tangible session takeaways, as opposed to the selling and promotion of services.
Jeffries commented: "AffiliateFEST is a great opportunity for me to engage with the brightest affiliates in the iGaming industry. There is a close correlation between influencer and affiliate marketing and I'm excited to have this opportunity to show the benefits of using influencer marketing over and above traditional marketing to explain the value that this relationship will have for affiliate sites."
Affiliate Insider CEO Lee-Ann Johnstone added: "AffiliateFEST offers affiliates the opportunity to get close to successful entrepreneurs, suppliers and operators who have a vested interest in growing their affiliate marketing business. We bring the industry's best experts to the table to discuss real insight, in a private setting.
"The objective of this conference is to promote better collaboration and revenue growth. We're thrilled to have a leading UK entrepreneur like Ben join us this year to help iGaming affiliates get the best insights on how influencer marketing can be used to engage acquisition growth."
As well as Jeffries, the confirmed speaker lineup already includes RefToken CEO Jan Sammut, Miratrix Founder Nick Duddy, Harris Hagan Partner John Hagan, Mishcon Partner Nick Nocton, Scout Gaming Group Commercial Director Joakim Renman, BGO CMO Allan Turner, Blockchip COO Diana Rotaru and former Google SEO expert Fili Wiese from Search Brothers.
Income Access to Exhibit at iFX EXPO International Conference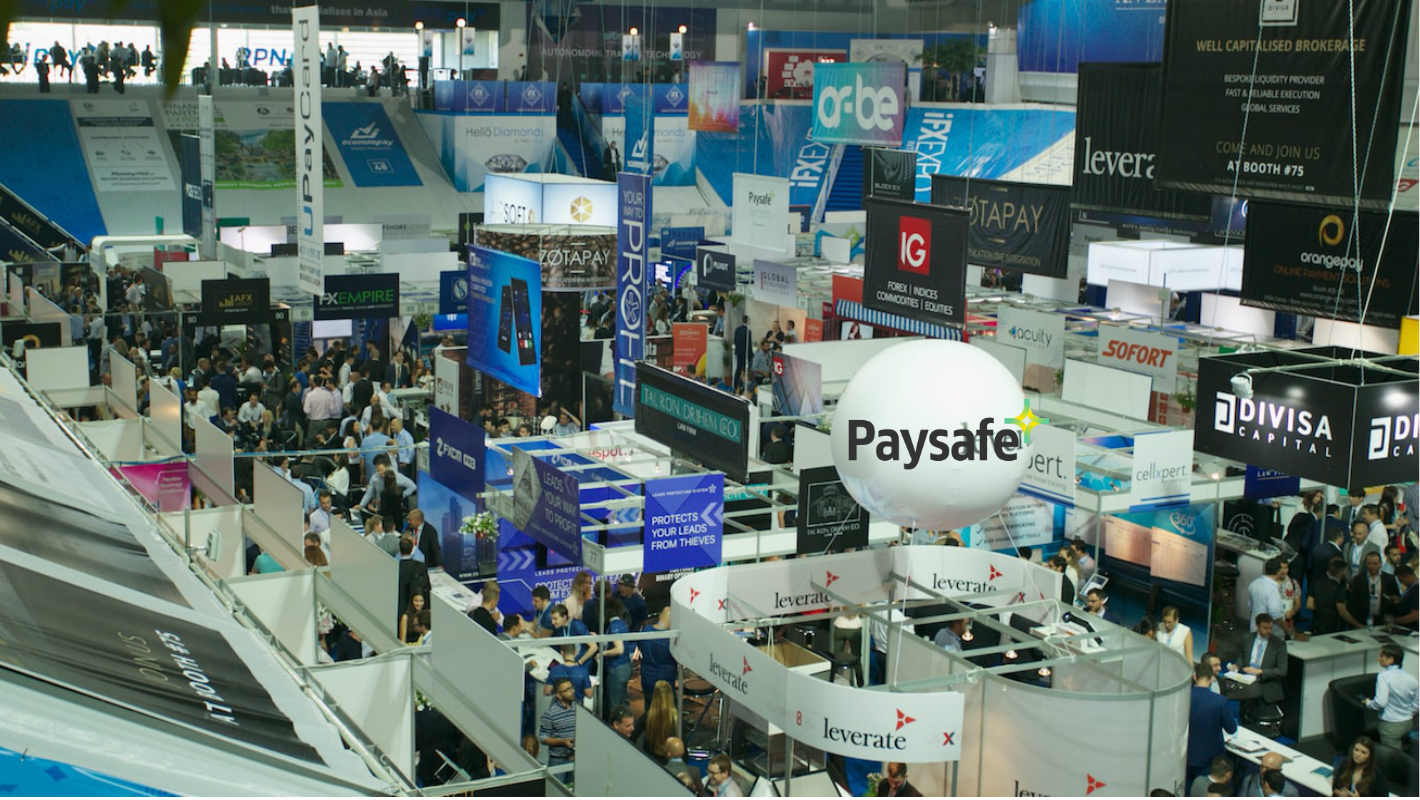 Marketing technology company will showcase product offering and present affiliate marketing workshop at global financial trading B2B event in Cyprus
Montreal, QC. 16th May 2018 – Income Access, Paysafe's marketing technology and services provider, will exhibit at this year's iFX EXPO International conference, held at the Spyros Kyprianou Centre in Limassol, Cyprus, from 22nd to 24th May 2018. On 23rd May, Income Access will also host an affiliate marketing workshop tailored to forex and financial trading brokers attending the event.
Income Access will exhibit at Booth 37 alongside other Paysafe companies, Skrill and NETELLER digital wallets. Income Access attendees will include Vice President of Strategy Sarafina Wolde Gabriel and Global Head of Sales Jonathan Vintner, who will provide demos of Income Access' flagship affiliate platform to track, report and analyse affiliate programmes, including its Ad Serving and mobile-app tracking tools.
The team will also showcase the company's Income Access Network, which supports affiliate programme growth by connecting merchants to an extensive database of segmented affiliates. Forex brokers visiting the Income Access booth will be able to discuss the company's broader digital marketing services, including affiliate programme management, media buying, search engine marketing (SEM), social media marketing and app store optimisation (ASO).
At 10:00 a.m. local time on 23rd May in the Workshop Room of the Sypros Kyprianou Centre, Wolde Gabriel will present an affiliate marketing workshop, 'How to benefit from an affiliate programme to increase your acquisitions and maximise your revenues'. The presentation will discuss the benefits of launching an affiliate programme and how the channel complements brokers' broader digital marketing strategies.
Wolde Gabriel said: "We're excited to exhibit at the iFX Expo International conference, one of the retail forex and financial trading industry's biggest annual European events. The financial trading space is an increasingly important business focus for us as a company. We look forward to discussing our diverse marketing solutions with brokers and sharing our insights on affiliate marketing's growing role in trader acquisition at our workshop."
To schedule a meeting with the Income Access team in Cyprus, contact Income Access.