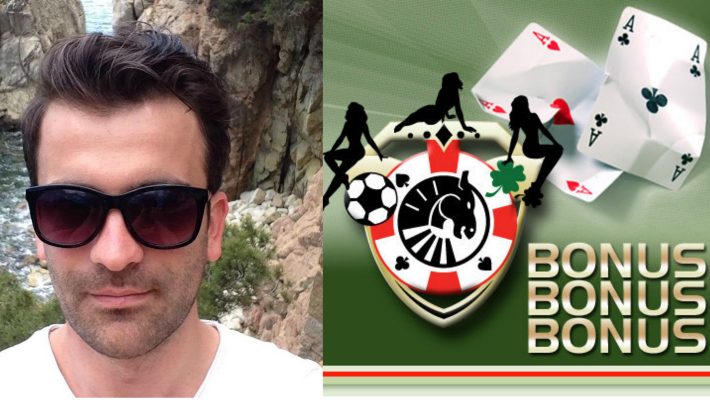 Affiliate Interviews: Roman from BonusBonusBonus
In our newest interview we talked with Roman of Bonusbonusbonus.com, one of the most comprehensive online gaming information portals.
Name: Roman
Age: 38
Hometown: Vienna
Living in: Vienna
Favorite Food: Schnitzel
Must Read Book: The Richest Man in Babylon by George S. Clason
Profession/Job title: Manager
GAV: Hello Roman, first of all tell us and our readers as well, a little bit about yourself. How did
your career start in the industry? What was the main idea of developing this great online
gambling portal?
Roman: Hello! Well, I have been passionate about sports and betting since I remember myself. The concept of Bonusbonusbonus.com appeared gradually on my mind, when I realized that there was no similar portals online, where you could find all the information about anything related to betting and sports. With this idea I had decided to start BonusBonusBonus.com in 2006.
GAV: Since there are thousands of websites and portals in this niche out there, where do you
think bonusbonusbonus.com stands now and what is that plus that the other portals don't have?
Roman: Quantity and quality of information. When BonusBonusBonus.com started, there were not so many portals out there. However, now there are plenty of them, but BBB will always standout, as through the years we gathered information which for others will take years to collect. And about quality, I would say most of the portals will provide information based on the affiliate commission they receive. We however, are presenting the bookmakers and providers the way they are.
GAV: How do you see the online gambling market/industry at this moment?
Roman: With a high potential of development, even if restrictions become more and more.
GAV: In your opinion what are the strong points of Bonusbonusbonus.com and what makes it
stand out from the other niche websites/directories?
Roman: Besides the quantity and quality points mentioned before, I think one of the strongest points is that we are not focused only on betting, or only on casino and poker. We have them all. So basically any gambler will find what they are looking for on BonusBonusBonus.com.
GAV: How did you start the portal and most of all what bumps did you have to overcome at the
beginning?
Roman: Starting was easy. Building up the website as a trustful resource was the difficult part. Basically, when recommending to our visitors a bookmaker or casino provider we are taking a huge responsibility. Preselecting, testing and researching on each provider to be presented, was the hardest part I would say.
GAV: We have surfed your website and found some great quality content. Are you writing it
by yourself or do you have a team of people writing for you? You currently have 10 domains
under the same name, is it hard to maintain all of them?
Roman: Some of the content I write myself, but I also have a team of 3 people which contribute on maintaining the website on all the domains. Nobody said is easy, but we can assure that we totally dedicate ourselves to bring the highest quality content to our visitors.
GAV: How do you manage to keep the portal fresh and relevant, when a lot of fluffy and
nonsense appear on the Internet non-stop?
Roman: Regular checking and qualified people that take care of it, is the key for it.
GAV: We are pretty sure that you receive messages from Affiliate Managers on a daily basis showcasing their best products. You of course select them by the brands they work with. What are your thoughts on how a real Affiliate Manager-Affiliate relationship should be built, and how not?
Roman: In my opinion, a good Affiliate Manager –Affiliate relationship should be built on transparency and communication. Lack of communication is mostly the cause of conflicts and misunderstandings.
Another important thing is flexibility. Affiliate Managers should be more flexible to Affiliates, as there are many types of websites fit for Affiliate. Let's say that the Affiliate Managers should individualize each relationship with any Affiliate – it would work as kind of motivation as well.
GAV: How do you see the future of the online casino/gambling industry? For instance, will it
become a truly global phenomenon?
Roman: Yes. I would say that casino and gambling are the most popular methods of entertainment. And this
will not change any time soon.
GAV: Tell us one change that you want to see in the online gambling affiliate ecosystem?!
Roman: Centralization and simplification of the system. Would be nice if on all affiliate accounts, there would be a chat where Affiliate could contact the Manager within the working hours, for any given questions. Things would run smoother like this.
GAV: Any advice you would like to offer to newbies who are looking to venture into this majestic
industry!?
Roman: Yes. Be careful where you bet, if you are a newbie bettor. If you are a newbie Affiliate – built first content which would make you standout, before posting too many banners.
GAV: How about iGaming/online casino conferences, do you attend any? If so, which one is your
favorite and what is your most fun experience?
Roman: Didn't get the chance to attend one yet.
GAV: What do you think the chances are for Eastern Europe to become a potential gaming
hotspot in the future? Where do you think the region must improve upon?
Roman: I believe Eastern Europe will become a potential gaming hotspot only when their economy will be jump up. Nowadays, most of the Eastern European countries are having a low GDP per capita, which makes it difficult for attracting gaming providers. But if we speak about a possibility of making it, I would focus on Romania or Poland.
GAV: Where would you like to travel in Eastern Europe, any favorite country or region?
Roman: Russia, in St. Petersburg – I heard is a marvelous city. And Romania for their castles.
GAV: Where you wouldn't want to travel in Eastern Europe 🙂 ?
Roman: Ukraine.
GAV: How about a favorite celebrity, do you have one?
Roman: Robert de Niro.
GAV: Tell us your opinion about the Gambling Affiliate Voice?
Roman: It is a great website – the ABC for any Affiliate with the latest news and greatest events. I would highly recommend it to any Affiliate!
Thank you very much for your answers Roman, we really appreciate it! All the best to you and if you have some news or updates that you'd like to share with us feel free to contact us!
Related
folder_openAssigned tags
content_copyCategorized under
About author