LeoVegas limits affiliate numbers in UK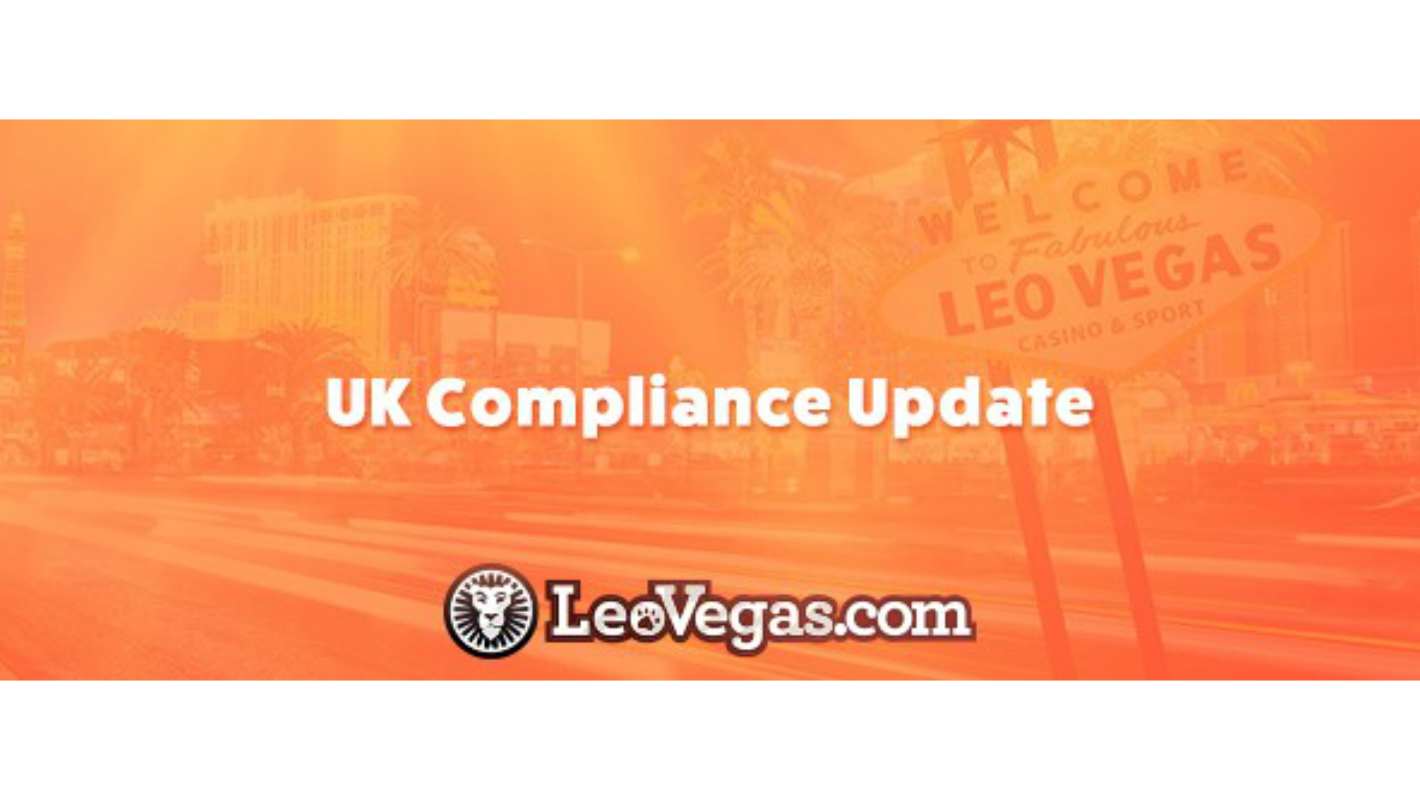 LeoVegas has said it will now only work with a "small number of affiliates" in the UK that satisfy its own compliance standards.
In a statement on the LeoVegas Affiliates website, LeoVegas Gaming said the move had come in response to a number of recent announcements from the UK Gambling Commission (UKGC) regarding regulatory rules in the market.
Last month, the UKGC urged operators to review their terms and conditions to ensure customers are treated fairly, as well as enhance consumer protection efforts to better protect punters. In October, Sky Bet closed its affiliate programme, citing concerns over the compliance of the marketing activities of a number of its affiliates amid mounting regulatory pressure.
LeoVegas has now revealed that it has been working in consultation with the UKGC for several months to ensure the business and its various affiliates were compliant with UK regulations, but found that while many had been comfortable doing so, others have not proved as successful and, as a result, it will only work with a small group of committed affiliates from now on.
"As we appreciate the challenges around implementing these changes, we have provided clear guidance of what we expect from our affiliates and have tried to keep an open line of communication with our affiliates to support them throughout this process," LeoVegas said.
"We are encouraged to see that several affiliates are taking these changes seriously and have taken on compliance managers or external legal counsel to ensure their ongoing compliance; this is something that we welcome.
"However, based on the response we have received to these initial actions, it is clear that these compliance requirements are not easily met for some affiliates."
LeoVegas added: "Additionally, the recent announcements from UKGC and guidance from the CMA delivered at the Raising Standards conference clearly indicate further ongoing changes to compliance requirements going forward and, naturally, we must ensure our affiliates are prepared to address these needs.
"We are not and will not be able to continuously provide review and guidance services to all affiliates and would like to emphasise that the responsibility to achieve compliance ultimately sits with the affiliate.
"For these reasons going forward, although we value all the hard work all our affiliates have been putting in to the partnership, we are only able to continue to work with a small number of affiliates who satisfy our compliance standards, share our commitment to compliance, and further have the operational scale to guarantee ongoing compliance and deliver a worthwhile contribution to our business."
King Billy Casino at iGB Affiliate London 2020. King's Calling to Affiliates.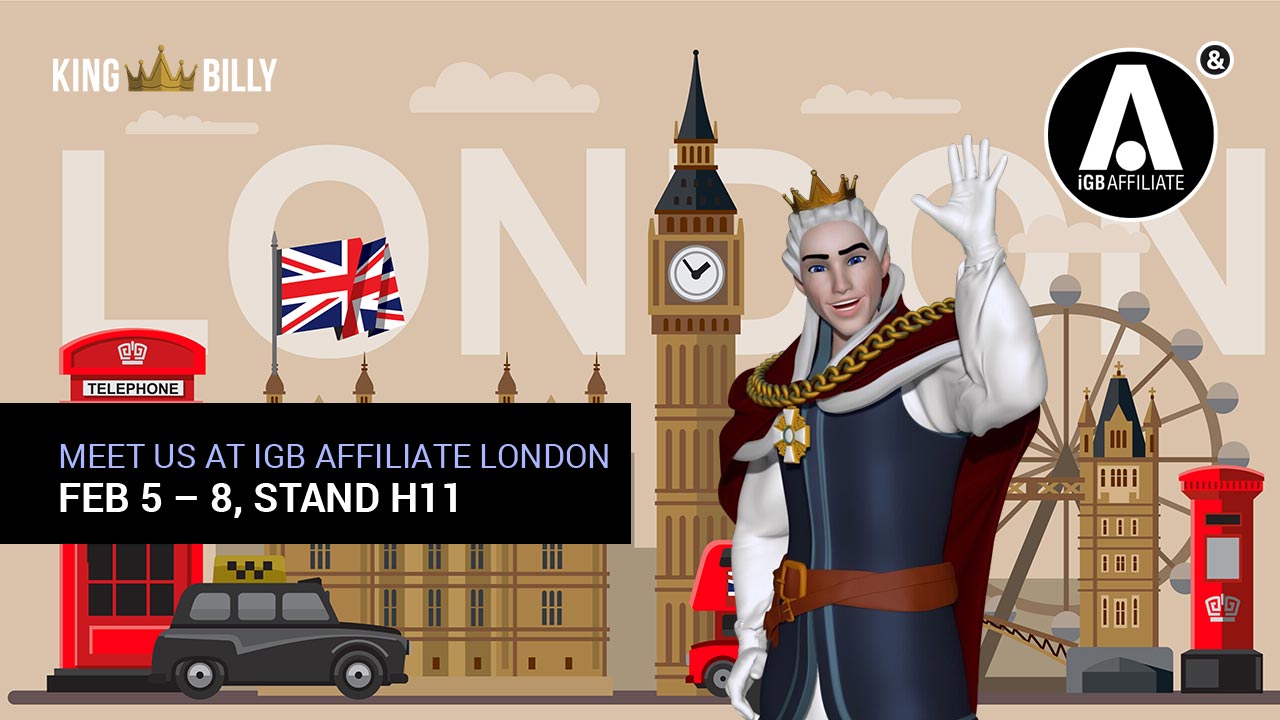 Many times an alphabet letter, followed by a number, means something. G20 means world power. A4 means paper. O2 means either oxygen or a fantastic venue in London. So what does H11 mean? Scratching your head, thinking it means nothing? Think again, says King Billy Casino!
Come the iGB Affiliate London Conference, February 5 – 8, H11 will be the stand where King Billy Casino will be exhibiting and expecting affiliates for coffee, tea and chat. Ruslan Legenzov, King Billy Head of Affiliates, tells us about what to expect in the organization's first ever participation as exhibitors in the largest affiliate event of the industry.
"You know the saying "you never have a second chance to make a first impression"? Well, the whole King Billy Affiliate Department has been working non-stop and passionately to make the best first impression ever. Lots of offers and lots of surprises are waiting both existing and future affiliates of the King in London.
Legenzov smiles when he is prompted to elaborate: "I can tell you one thing. New affiliates who join the King Billy Casino Affiliate Program will enjoy 55% revenue share for 90 days. For three months, more than half of our Kingdom is yours folks! For the rest… the King is calling you to Stand H11!"
We will sure answer the call your Majesty.
iGB Affiliate London is the largest international iGaming Affiliate event where the latest SEO tips, updates on regulation in the industry and new products across all sectors can be found under a single roof. Moreover, the event is a dynamic platform where participants connect with a large pool of sector specific professionals that can help taking business to the next level.
King Billy Casino is a new generation online casino, available in 6 languages (English, German, Russian, Finnish, Norwegian and Japanese) with an impressive record in awards and an amazing variety of features and games. King Billy has prioritized the creation of a superb user experience focusing on the myth of King Billy and his Kingdom and treats all players with the specialness they deserve.
King Billy Casino. King of Malta!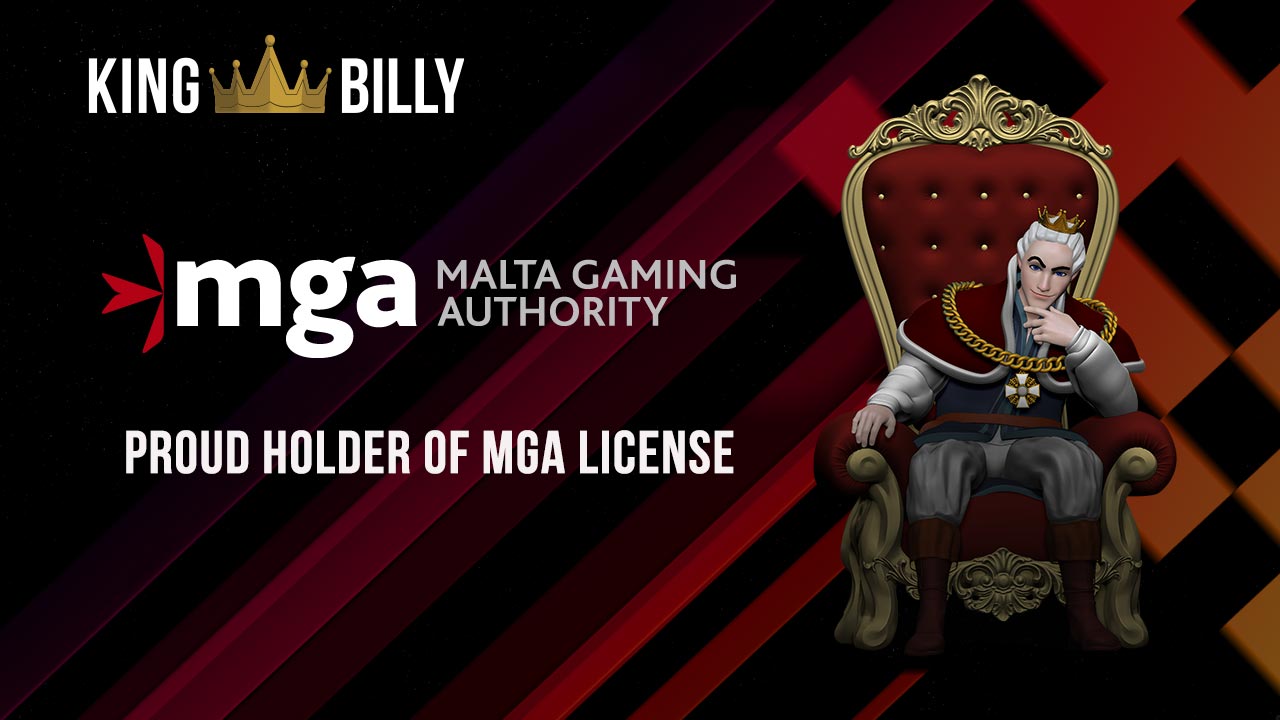 When it comes to competitive advantages in the world of online gaming, few things can compare to the big license from the small country. We are talking of course about the Malta Gaming Authority (MGA) license, which, believe it or not, has even its own slogan "Brings the odds to your favour".
The Malta Gaming Authority has become the world's preferred global remote gaming regulator by offering a stable legal framework for online players, operators and service providers. Companies wishing to obtain a gambling license from MGA must meet a number of strict criteria in terms of credibility, ownership structure, integrity and competence.
Criteria, which, more or less, are innate qualities of a King, aren't they? So, it comes as no surprise that King Billy Casino, owner of so many impressive industry distinctions, awards and trophies in less than 3 years of existence is now also a proud holder of the MGA license.
King Billy Casino Chief Business Development Officer Julia Bereza says: "For all of us who have been with the King since his earliest days, this is stunning news! However, obtaining the license was only the first step. The team working on the project is committed 200% to explore an all the new opportunities the MGA license gives. Being part of King Billy always makes us remember that we are making history here!"
But is the new license going to make history for King Billy Casino's players too? Bereza smiles and points out "You bet it is! The crystal clear Malta regulations and terms combined with the "always transparent" policy of King Billy will make the relationship with our players even more trustworthy, reliable and secure.
In addition, acquiring a wide range of EU accepted payment systems will make every King Billy Casino player especially comfortable with depositing and withdrawing. We can't wait to see where this will take us!"
To another award perhaps for the new King of Malta?
The Malta Gaming Authority (MGA) is a Malta-based Gaming Control Board. Its mission, since its inception in 2001, has revolved around the principle of having a fair and transparent gaming sector in Malta to safeguard against crime and corruption, and to offer protection to minors and vulnerable players.
King Billy Casino is a new generation online casino, available in 6 languages (English, German, Russian, Finnish, Norwegian and Japanese) with an impressive record in awards and an amazing variety of games and features. King Billy has prioritized the creation of a superb user experience focusing on the myth of King Billy and his Kingdom and treats all players with the specialness they deserve.
Special Offer: Combo Ticket to Two Affiliate Marketing Conferences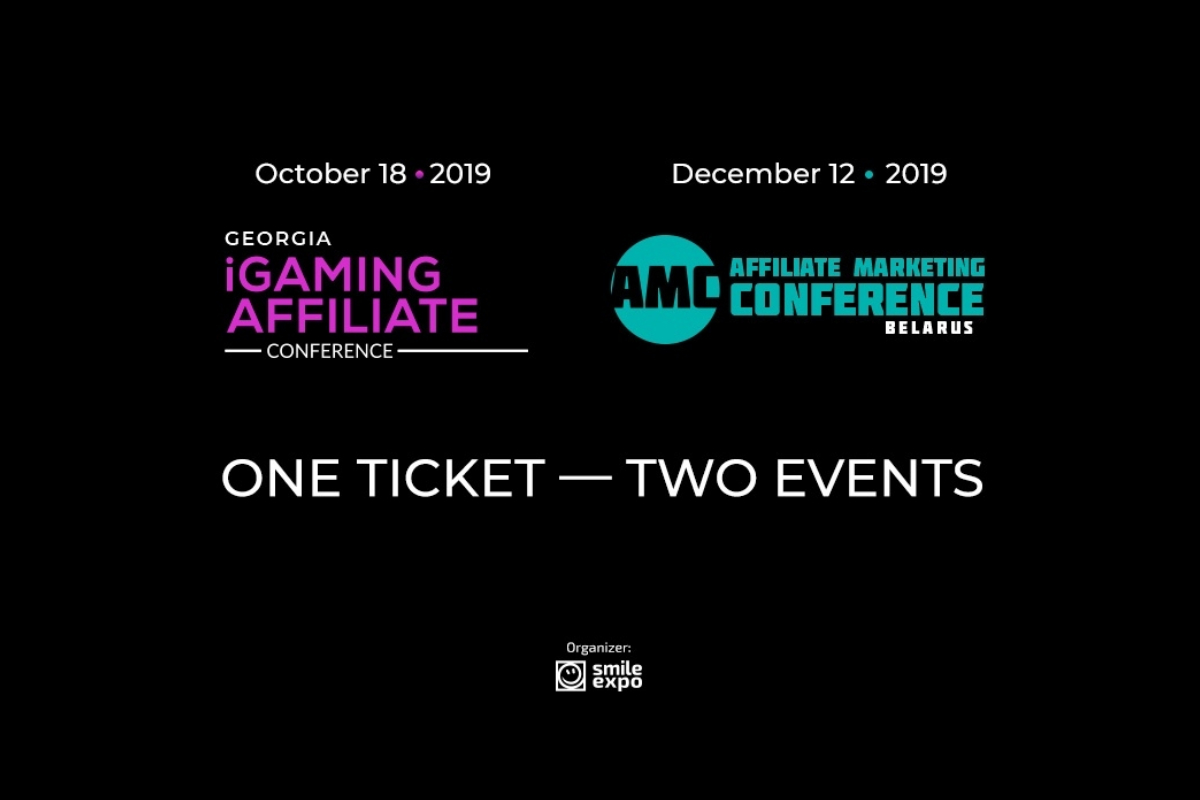 A special offer for those interested in earnings on the gambling business and popular white niches.
Buy a single combo ticket and attend two events – Georgia iGaming Affiliate Conference in Tbilisi and Affiliate Marketing Conference Belarus in Minsk.
Activities in Minsk
Conference topics: arbitrage in such sectors as commodities, finance, pharmaceutics, dating, and mobile apps. Speakers will provide case studies as well as reveal how to create advertising offers and monetize traffic.
The event is aimed at webmasters, affiliates, arbitrage specialists, representatives of СРА networks and affiliate programs, and everyone engaged in online marketing.
Activities in Tbilisi
Experts will talk about taxes and regulation of the Georgian gambling industry, advantages of the local gambling market, relevant tools for customer acquisition in land-based and online casinos.
The conference will be useful to those earning on the gambling business or desiring to set up their own profitable business.
Terms
Both events separately without an afterparty will cost approximately €200. The price of the combo ticket is €150. The first 10 tickets are available at the lowest cost – only €100.
The combo ticket includes:
access to the Business category at both conferences;
access to the exhibition area;
presentations by speakers involved in both events;
a discount on hotel accommodation;
access to the party in Tbilisi.
The offer is valid until October 17.
Use the unique opportunity and hurry up to buy the ticket at the best price.
The program and details of Georgia iGaming Affiliate Conference >>>