Watch out for these "success killers", they are standing between you and your success story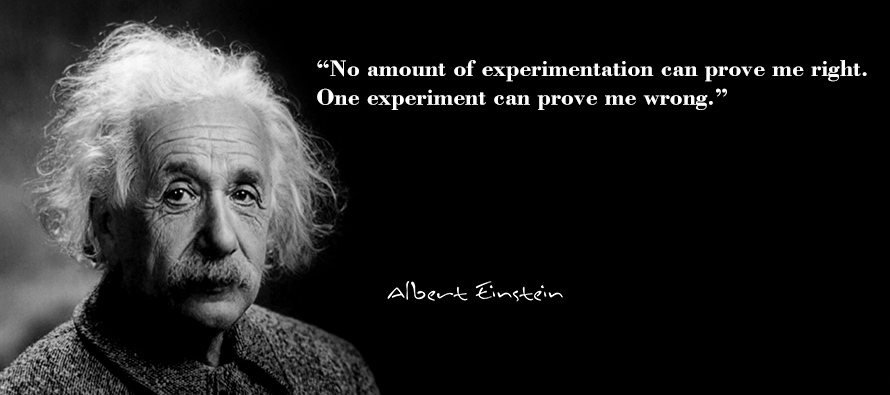 Albert Einstein once said that: "No amount of experimentation can prove me right. One experiment can prove me wrong."
If you take a closer look and pay attention to this statement, you can see his point of view. Never give up, even if your experiences have failed you, broke your spirit or your bank.
There is no recipe to become successful, it is only you out there, who can achieve it. But it takes determination and grind. Lots of it!
However, there are definitely some "success killers" you should avoid. It is best to use the process of inversion to get what you want.
Approach inversion in the following manner: Think of the things that lead to failure, but don't do them. Sounds simple enough, right?
In order to become successful, you can start following successful people and their stories. I'm not always talking about motivational speakers, since 50% of them don't speak from their own experiences. They just read a lot and have the gift of speech that inspires.
Below you will find the 10 most popular things, successful people never do:
While you're busy and over analyzing how things would work out, successful people are out there making moves, making thing happen. They usually fail fast or achieve success quickly, however they learn by doing and use their mistakes to better themselves in the future. You can only become successful if you learn from the mistakes you made in the past. Everybody makes mistakes, that's just how things work.
To answer the question you are thinking about right now, should I approach my venture without planning? No, you don't want to approach your venture without a plan. But you can't stay in the planning phase forever and never get anywhere, due to the most important human weakness, fear. Once you've figured out what you need to do, start doing it straight away!
Remember that your first attempts aren't going to work and you're not going to become an overnight success.
You're going to fail miserably at some point or fail multiple times before you reach the point you're aiming at. The perfect example for this is Henry Ford, who created two car companies that failed before the Ford Motor Company took off. It's funny isn't it?
Want more? Well, there are plenty people out there who made it, but failed first. If you search online you will surely find one of the biggest stories out there. The story of J.K. Rowling. She had just gotten a divorce, was on government aid, and could barely afford to feed her baby in 1994, just three years before the first Harry Potter book, Harry Potter and The Philosopher's Stone, was published. When she was shopping it out, she was so poor she couldn't afford a computer or even the cost of photocopying the 90,000-word novel, so she manually typed out each version to send to publishers. It was rejected dozens of times until finally Bloomsbury, a small London publisher, gave it a second chance after the CEO's eight year-old daughter fell in love with it.
J.K. Rowling's Net Worth of $1 billion came from the royalties she is receiving from her books and from the Harry Potter franchise. Harry Potter brand is said to be worth $15 billion. The film Harry Potter was the highest-grossing film series of all-time that recorded world box office sales of $7.7 billion.
Would she have become one of the most richest woman in the world if she had given up?
Want more? I'll give you more, ever hear of Jim Carrey?
When Jim was 14 years old, his father lost his job, and his family hit rough times. They moved into a VW van on a relative's lawn, and the young aspiring comedian—who was so dedicated to his craft that he mailed his resume to The Carroll Burnett Show just a few years earlier, at age 10—took an eight-hours-per-day factory job after school to help make ends meet.
At age 15, Carrey performed his comedy routine onstage for the first time—in a suit his mom made him—and totally bombed, but he was undeterred. The next year, at 16, he quit school to focus on comedy full time. He moved to LA shortly after, where he would park on Mulholland Drive every night and visualize his success. One of these nights he wrote himself a check for $10,000,000 for "Acting Services Rendered," which he dated for Thanksgiving 1995. Just before that date, he hit his payday with Dumb and Dumber. He put the deteriorated check, which he'd kept in his wallet the whole time, in his father's casket.
His current Net Worth is of $150 million. Impressive, huh?
You can search around and see the stories of Oprah Winfrey, Shania Twain, Emily Blunt, Colonel (Harland) Sanders, Sarah Jessica Parker. You will be amazed to see how these people have made it against all odds!
There's nothing wrong with having an opinion, but it's a fatal flaw to think you have things figured out completely. Stay curious, that's the way all successful people are. At one point you will realize you can't know everything.
Curiousness leads to learning, one thing you should never stop doing. This will always improve you.
Unsuccessful people have stubborn minds. They're the people who give you business advice, despite being totally broke. They always think they can solve foreign policy issues, but they can't even solve their own issues. Keep an open mind, and always try to see both sides of the story.
Successful people don't see things in black and white. They think in shades of gray.
Successful people don't make up stories about why they aren't where they want to be. They're honest with themselves, accept their flaws and correct them to achieve success. They know what they need to do to be successful, and they know they're working hard enough to get there. Rationalizing your situation and neglecting to face the truth will keep you stuck in the same spot you've always been in.
Are you really working as hard as you can or just whining? Is it really your circumstances, or is it you? Facing the harsh reality of your situation can liberate you, this makes progress. Come clean with yourself, so that you can move forward.
When you make a mistake, you have two choices: You can either take nothing away from it and wallow in self-pity, or you can see your mistake for what it truly is. A possibility to learn, you can call it a teaching.
It's a gold mine of information. It's OK to make mistakes. It's not OK to make the same mistakes repeatedly. Mistakes provide feedback for what you need to do better the next time.
When your project fails, or when you encounter setbacks, sit down and write out the reasons why it didn't work. This iterative process will help you become the strongest version of yourself.
Search for Peter Thiel, he is an American entrepreneur, venture capitalist, hedge fund manager, and social critic. Thiel co-founded PayPal with Max Levchin and Elon Musk. In his recent book, called "Zero To One, Notes on Startups, Or How to Build the Future", he calls successful people "definite optimists." Definite optimists know where they're headed, and they're sure about themselves.
The definite optimist has a concrete plan for the future and strongly believes in that future being better than today. The indefinite optimist is bullish on the future but lacks any design and plan for how to make such a future possible. The definite pessimist has a specific vision for the future but believes that future to be bleak. The indefinite pessimist has a bearish view on the future but no idea what to do about it.
Does "luck" come into play when it comes to success? Of course it does. But you put yourself in a position to be lucky by putting in the grind.
You may have luckily met an influential person, but the hard work behind it was getting to know all the players in your field. You may have luckily gotten your work noticed, but the hard work behind it was putting it out there all the time, even when nobody was paying attention. You see?
The honorable Steve Jobs had many memorable quotes, however this is the best way to approach my point:
"My model for business is The Beatles. They were four guys who kept each other's kind of negative tendencies in check. They balanced each other and the total was greater than the sum of the parts. That's how I see business: great things in business are never done by one person, they're done by a team of people." ~ Steve Jobes
You can't succeed on your own. You're not talented in every area.
You need other smart people in your corner. You need to collaborate with others. Thinking you can do it on your own is a sign of arrogance.
You need humility to succeed. That humility comes from knowing you need other people to help you.
Elon Musk has a mission to make our species interplanetary. Some people believe that's impossible. He doesn't. That's ruling out the impossible, right there!
The Wright brothers didn't think creating the airplane was impossible. Successful people believe anything is possible. They're borderline delusional.
You need to have an irrational amount of optimism to be successful because you're hoping to achieve a level of success that most people will never come close to. The reason why most people never come close to success is because they believe it's not possible for them.
But it is possible for you. The limitations you put on yourself have nothing to do with reality, and everything to do with your mindset.
Successful people don't live stagnant lives. They're always looking for ways to grow.
There's always a new skill to learn, a new nugget of knowledge to gain and a new person to meet. This is the reason why people who seem to have it all keep working. One of the most basic human needs is the need for growth.
The minute you stop growing and working on yourself, you're dead. What can you learn today? How can you improve your skills by one percent each day? Stay on the rise until the day you die.
Hopefully this article will inspire some trust in yourself, it's one of the most important parts of becoming successful. No one knows the real you but you. Sometimes it is true that we don't know ourselves. That's because we have lost ourselves, or maybe because we never knew ourselves to begin with.
Don't be so afraid of making mistakes. Fear of the choice being "bad" keeps you stuck. Accept that you are human. As far as I know, all humans make mistakes. The only ones that won't give you grace are the ones that have no grace for themselves. So lighten up a bit.
You know some truths that you need to stop denying and start accepting. That unsettled feeling in your gut is there for a reason.
You have come to the conclusion that you need to trust your best judgment, stick to your decision, follow through, and let the cards fall where they may.
I think the important thing to realize is that life has a way of working out. Even if we make the worst possible choice, we still have the freedom to go back and make adjustments. That's how successful people work.
So let yourself try what feels right for you, and don't worry about making the "wrong" decision
AEToken Affiliate Platform Wins Blockchain Pitch Competition for Best ICO 2018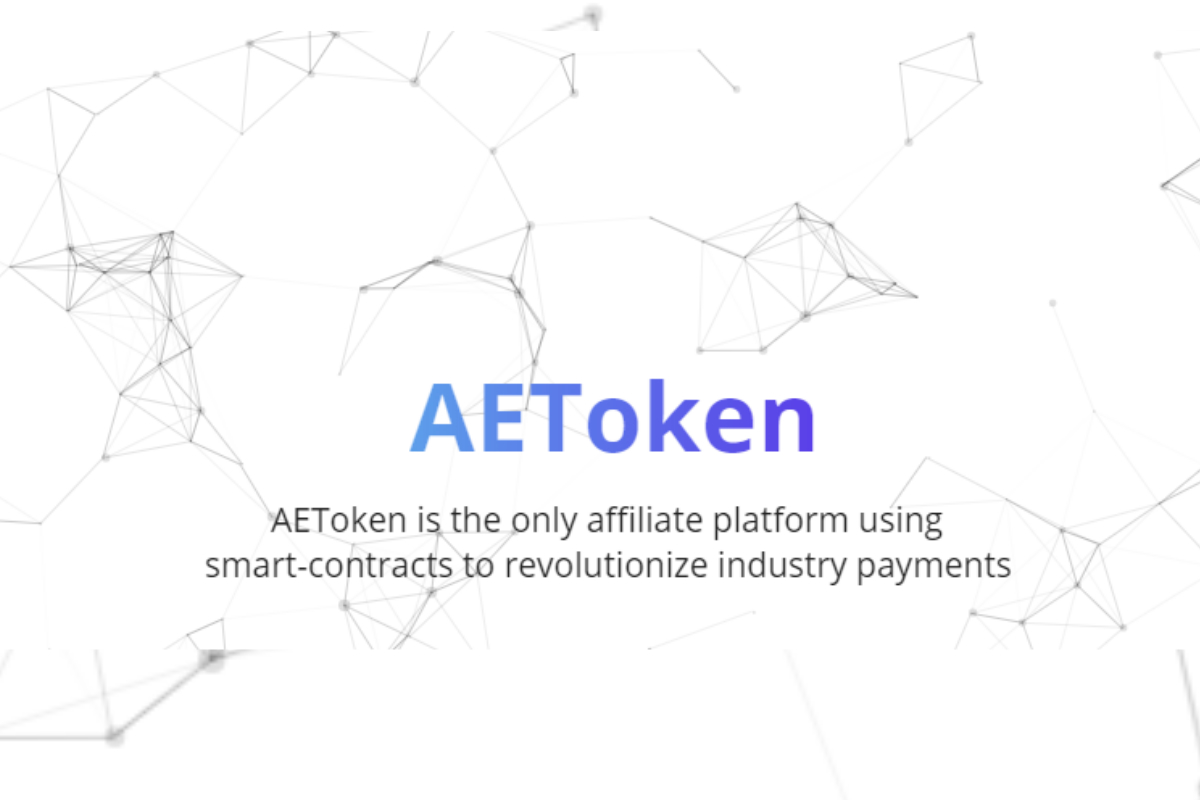 Blockchain based affiliate platform AEToken has won the best ICO pitch competition at the Malta Blockchain Summit. Held at the InterContinental Hotel Malta on November 1 and 2, 2018, the summit is a marquee event in the ICO/Blockchain sector, playing host to over 8,000 delegates and a speaker list that includes the Who's Who of the Crypto industry including the Winklevoss twins and John McAfee. The highlight of the summit, the ICO pitch contest saw 19 blockchain startups in a head to head battle for two cheques, each worth 25,000€.
Eventually a panel of judges, led by Investor Mark Hamade, judged AEToken (represented by CEO Vadim Fedotov) the best ICO pitch for its unique platform, which is designed to address shortcomings limiting the affiliate marketing industry.
The industry has long struggled with systemic problems including lack of enforceable contracts, fraud (traffic size verification/traffic value skimming), slow payments for services performed, and high minimum payouts. Now, for the first time, using blockchain and smart contract technology, AEToken ensures affiliate deals are secured through smart contract, payments are instant, fees are lower, and scalability is a non-issue.
Founded by Vadim Fedotov, Gene Hoffman and Jason Fernandes, AEToken has a particularly stellar team of advisors including 2017 Ycombinator partner Marcus Segal, Eman Pulis (Founder, SIGMA Conference), iGaming expert Michael Caselli, Walter Komarek (Forbesfone) and Dr. Evan Luthra of Almora Crypto Investment Group.
AffiliateINSIDER delivers practical skills to complement 'on the job' training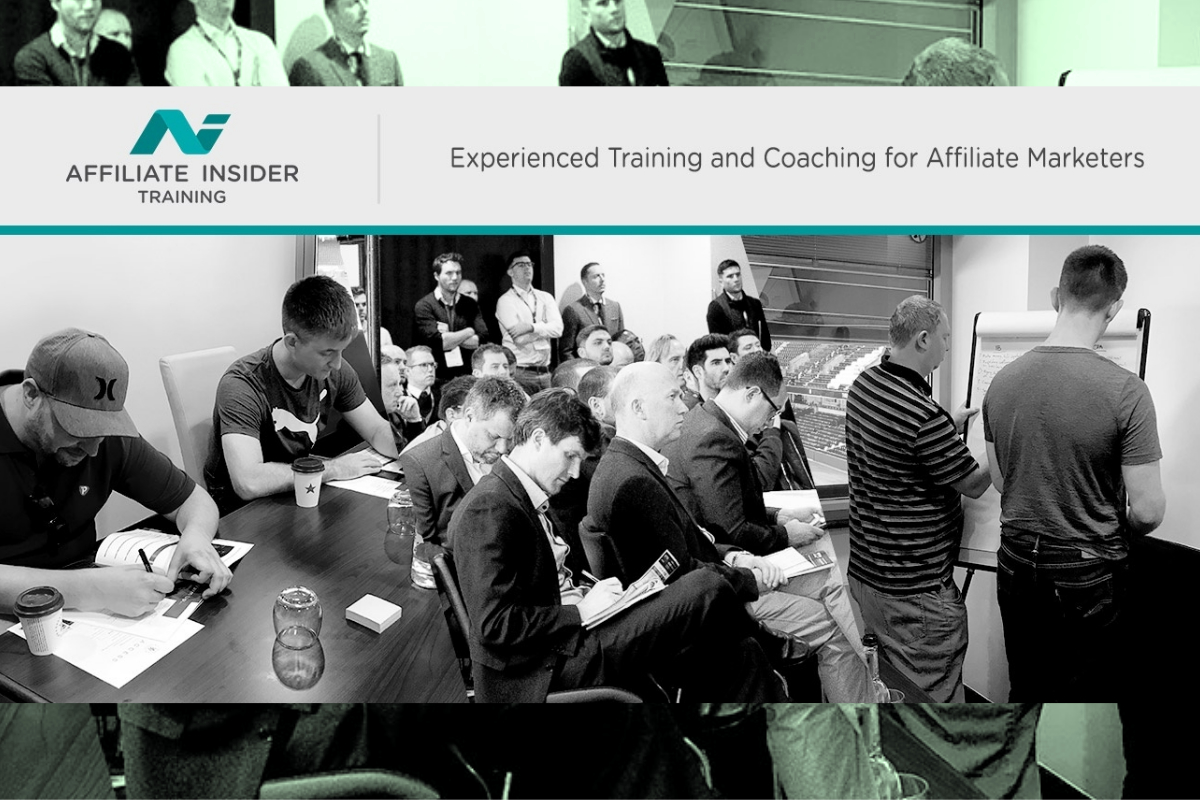 The launch of the bespoke Affiliate Manager Coaching Academy from AffiliateINSIDER means that affiliate managers in the iGaming sector now have an opportunity to access over two decades of affiliate marketing strategies, tactics and expertise.
Founded by Lee-Ann Johnstone, the CEO of news, training and events business AffiliateINSIDER , this new academy aids skills development for affiliate managers and graduates entering the digital marketplace.
Delivered in exclusive training venues to provide bespoke and tailored classes, it is built around proven strategies for helping affiliate programmes grow. Only up to a maximum of 10 delegates are permitted to enable significant 1 on 1 time within an intense learning schedule.
The advanced one-day program is tailored according to a pre-course questionnaire designed to customise content delivery to the delegates in the room. It is then backed up with a 90-day action plan from the tactics learnt on the day and includes a 30-minute personal Skype coaching call, while a detailed workbook and course notes are available to take away.
Johnstone commented: " The affiliate coaching academy is an extension of the strategy and skills I've learnt working in this industry for almost two decades. It's about helping promoting best practice and continued skills development coupled with a practical implementation of affiliate marketing techniques."
She continued: "Our course content gives candidates the skills they need to grow their affiliate programme reach, negotiate the right commercials and build successful affiliate relationships.
"Affiliate marketing is an exciting constantly changing digital medium, but one that has predominantly been led by on the job training, which means skills are passed down and can become dated. It's therefore vital that we create content and course structures that promote skills development and digital learnings for affiliate managers to remain at the top of their game!"
Rasmus Sojmark is the founder and CEO of SBC , a leading news and events company for the sports betting industry that joined forces with Johnstone in November of last year to launch the AffiliateINSIDER.
Sojmark added: "The Affiliate Coaching Academy is a natural extension of the AffiliateINSIDER ethos to promote skills development and knowledge sharing in the affiliate space. For this reason, launching this exclusive academy made sense on so many levels.
"Our clients and partners can now benefit from tailor made learning opportunities and access a level of skills development not offered anywhere else. Lee-Ann has a vast amount of experience working across a wide range of industries, which is what makes this opportunity so unique.
"We are very excited to offer this service to both individuals and companies who wish to grow their affiliate business and improve their affiliate partnerships ."
For more information about the course content and booking dates, please contact AffiliateINSIDER sales team: sales@affiliateinsider.com 
Meet the first four speakers of Kyiv iGaming Affiliate Conference!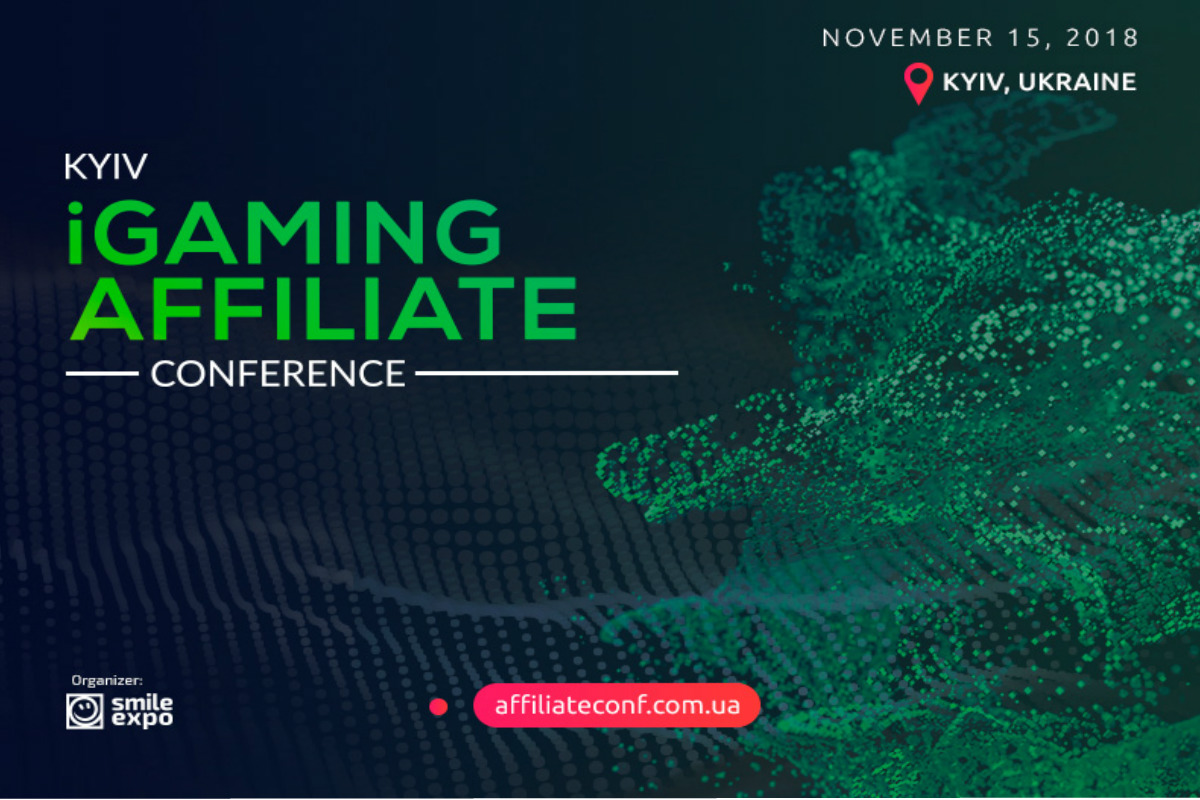 Speakers of Kyiv iGaming Affiliate Conference: discussion of gaming affiliate programs and traffic in Russian and foreign networks
On November 15, Kyiv will host iGaming Affiliate Conference. The industry representatives will discuss the latest gambling and affiliate marketing trends as well as take an opportunity to establish new business partnership within the networking area. Meet the speakers of the event that have already confirmed attendance. They are e-business professionals and world-class experts on affiliate marketing.
The event will gather representatives of iGaming business and affiliate marketing. The platform consists of a conference, an exhibition, and a networking area. It will take place at Vsi. Svoi D12 (12 Desatinna St.), a popular center of cultural and business life in the city's old town section.
Conference: space for expert's presentations addressing affiliate marketing and iGaming.
Exhibition: a venue for iGaming representatives from across the globe. The companies will present software and hardware products.
Networking: business representatives will enjoy the enjoyable atmosphere with a VIP zone available to special guests.
Conference speakers and their presentations
iGaming is a highly competitive niche, which has to be taken into account while developing marketing strategies. Vladimir Luchaninov, Head of Acquisitions at Firelink Media, will tell about the pitfalls of eSports affiliate programs and provide the criteria of affiliate program choosing. He will also touch upon the challenges of risk assessment as well as advise on how to reach the highest profit from an affiliate program.
Kostiantyn Novofastovsky, Head of ClickFrog, will also cover the peculiarities of gaming websites. In his presentation titled 'Buying traffic in gambling. How to avoid bots', the speaker will feature the popular resources and compare CPM banners with ClickUnder.
Dmitry Petrenko, Head of SEO at Edu-cash.com Ukraine, will dwell on promotion in foreign networks. The speaker took part in website promotion to top positions in the U.S., Canada, Germany, Austria, and the CIS. He will reveal the secrets of leadership on foreign competitive websites emphasizing on grey promotion and organic traffic.
Myroslav Liaskovez, Founder at LeadMarketing and an author of the online course 'Facebook Without the Fluff', will shed light on traffic arbitrage techniques in social networks. The attendees will have a chance to find out about the frequent mistakes made by beginning arbitrage managers and effective advertising strategies for Facebook.
New speakers are coming soon! Visit the website Kyiv iGaming Affiliate Conference to follow the announcements.
Register to keep up with the trends of gambling affiliate marketing.