Meet Chris Evans, Business Development Manager of Bitcoin Gambling Guide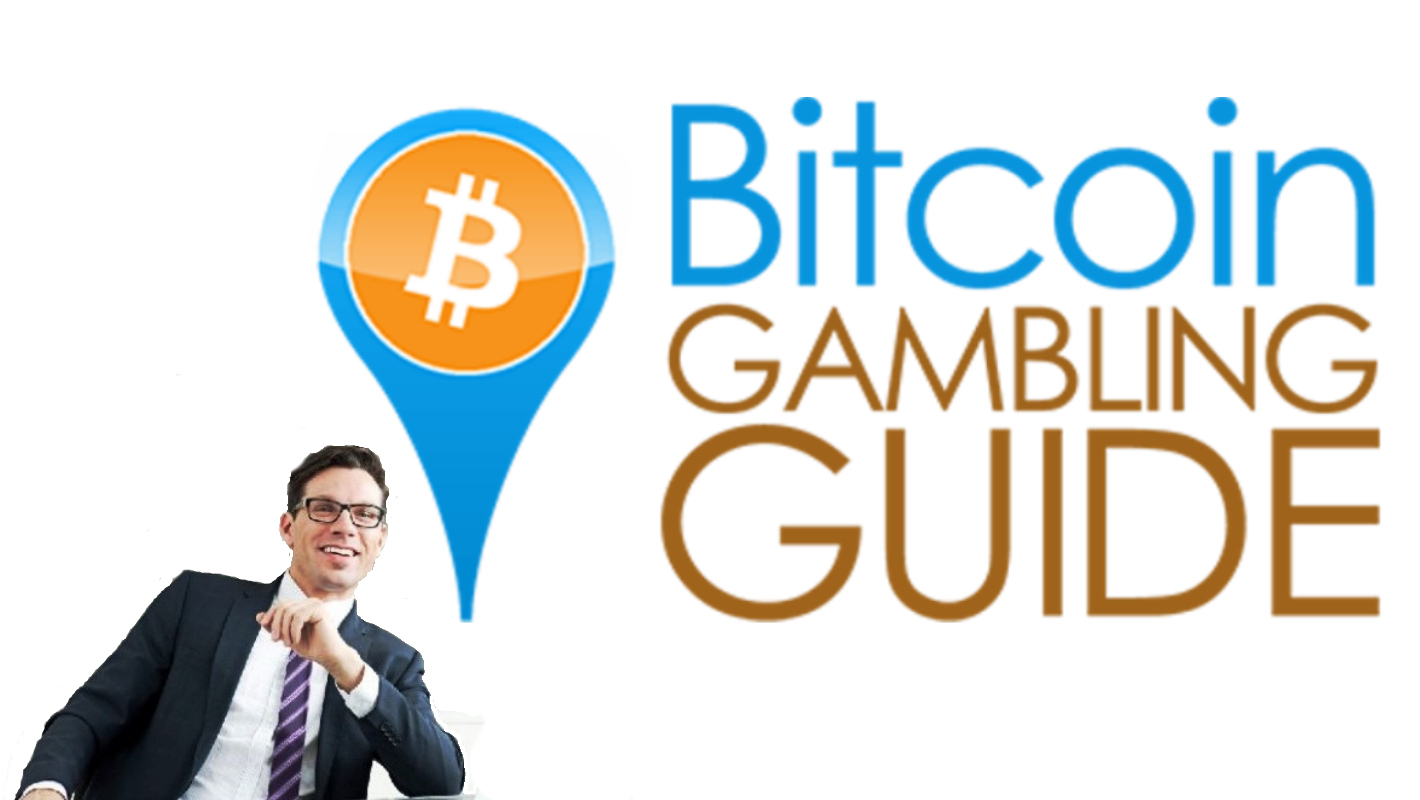 Chris probably needs no introduction to some of our readers, but just in case you still haven't heard about him you must know that his BDM of the Bitcoin Gambling Guide, he's continuously helping the the cryptocurrency community but also the online gambling industry!
GAV: Hi Chris, thank you for answering our questions we really appreciate it knowing that you're pretty busy. For start please share your profile with us so our readers can get a better idea of who you are!
Name: Chris Evans
Age:37
Hometown: Sydney
Living in: Sydney
Favorite Food:Thai (Who doesn't love a good green curry)
Must Read Book:TED Talks
Profession/Job title: Business Development Manager for www.bitcoingg.com
GAV: Tell us and our readers a bit about yourself! How did your career start in the industry? What determined you to engage in this activity and start working at Bitcoin Gambling Guide?
Chris: Well, I'm born and raised in Sydney, but it was on a business trip to London in early 2012 with my team in DHL, that my career in the bitcoin casino industry firmly had a seed planted.  I was amazed to see how developed the online betting bitcoin industry was – although in reality it was at that point still in its infancy – and a friend gave me my first 3 bitcoins to use. I trialed the crypotcurrency, won and lost, all the while looking for an opportunity to get my teeth into.  This is when I approached the idea of Bitcoin Gambling Guide to see if I could make it work and spread the word.  Bitcoingg is still a project that I'm learning from everyday, and I'm in a perfect position to speak with platform providers, bitcoin casino brands, managers and CEO's.  The industry is constantly evolving and I know we have a great product and service to offer – i couldn't be happier that I made the move to this industry.
GAV: Could you tell us a bit about the Bitcoin and after that about Bitcoingg.com?  What are the strong points of the website and what makes it stand out from the other Bitcoin websites?
Chris: Bitcoin for me is not the future, but the present, its the new way to pay and get paid without the need for unnecessary exchange rate, and credit card fees, plus what really interests me is the technology. Bitcoin is a perfect match for gambling which is backed up by the variety of bitcoin casinos and bitcoin sportsbooks now available. The two industries seem to be growing together very well.
Bitcoingg.com is the main source of information today and here are some of the highlights:
We have over 600 reviews of games,platforms, brands, people, technologies and more
A complaint system for players to raise their concern which then goes directly through to the brand.
A review and ranking system which culminates in the brands being awared the BGG Certificate of Trust – Examples can be seen in footers of mbitcasino.com and bitstarz.com
An advertising agreement with an external agency that has all the connection sin all of the right places
Many returning readers that also signup to our mailing list
External writers from around the globe with more languages currently being added
Social media presence across all platforms
My team has lots of knowledge and experience, we are open minded and welcome cooperation's 
Bitcoingg.com is not another review site but a one stop shop for bitcoin gambling.
GAV: How did you start and what bumps did you have to overcome?
Chris: I started with a very small site plan, basic design and no traffic, actually from scratch.  It was my intention to always focus on the player providing good information, updated reviews and a ranking/complaints system.  This small seed has grown into a site that is trusted by players and brands alike, with now thousands of pages of information.
GAV: We have surfed your website and found some really good quality content. Are you writing it by yourself or you have a team writing for you? How many casinos do you have on your website?
Chris: We have over 400 bitcoin casinos, 100 bitcoin poker rooms, around 50 bitcoin sportsbetting sites plus many more besides – on average we add 8 – 10 a week.  More than that we review slot games, software providers, and technologies which are related to the bitcoin industry, this happens by publishing news daily.  I write myself, but of course I also have more writers on staff along with a whole host of external journalists wanting to share their experiences with bitcoin and bitcoin gambling.
GAV: How hard is it for you to keep the content fresh and relevant on your website, when a lot of fluff and nonsense appear on the Internet on a daily basis?
Chris: Myself and my writers are players and bitcoin fans.  We read, we check, we investigate, we learn and after that we write.  We are also lucky to receive lots of information from partners, customers, and industry professionals.

GAV: We are pretty sure that you receive many messages from Affiliate Managers on a daily basis showcasing their best products. What are your thoughts on how Affiliate Manager-Affiliate relationships should be built?
Chris: I do not deal with affiliate managers as my focus is purely on the content and what value can I add for the players, I left all of that side of the business to an external marketing company to take care of.
GAV: How do you see the future of the online casinos and the Bitcoins? For instance, will it become a truly global phenomenon?
Chris: This only requires a short answer – these two sectors are a perfect match which is proven daily by the amount of new bitcoin casino brands constantly coming into the industry.
GAV: Can you name one change that you want to see in the Bitcoin ecosystem?
Chris:Yes, I want it to be easier to use and more accessible. For people already using bitcoin, it's easy for us to buy, sell, and trade, but unfortunately for 8 out of 10 people in the western world they still do not know how to use it. We need to offer better education on the subject.
GAV: What would be your advise to the new affiliates who are looking to venture into Bitcoin?
Chris: New affiliates need to find a niche as the market is already full for the main sports and games. For example there is missing information in golf and F1, so if an affiliate knows these subjects then they should concentrate there as it would be a great niche. It's the same with specific markets like Latin America which is still developing and Australia which has great potential.
GAV: How do you see the Central and Eastern European affiliate market, do you think that this region is somehow overlooked by brands that are not applying for licenses, etc. ?
Chris: I do not see this as an area that is overlooked personally, like my answer above, it's all about finding your niche.
GAV: Since SIGMA is almost here, we would like to ask your opinion on these event, are you guys attending these conferences or are you going to be in Malta? How about the London Affiliate Conference?
Chris: I like going to conferences but unfortunately time is never on my side. Luckily this is where my external journalists come to the fore, but i am hoping to make it to LAC in London next year.
GAV: have you got a favorite celebrity and if you'd have to a pick a destination in Eastern Europe, where would you travel?
Chris: Celebrity wise in the bitcoin space, then I would say Roger Ver due to the way he handles the bitcoin industry. Eastern Europe – probably Romania.
GAV: Where you wouldn't want to travel?
Chris: I'm ready to visit anyplace with good wine 🙂
GAV: What is your opinion about the GamblingAffiliateVoice.com?
Chris: I love the site and I believe in the added value of talking to the marketers is great for the community.
GAV: Thank you very much Chris it was a pleasure talking to you, we wish Bitcoin Gambling Guide all the best!
Affiliate Interviews: Steven Hubbard, of SweGaming and BettingLounge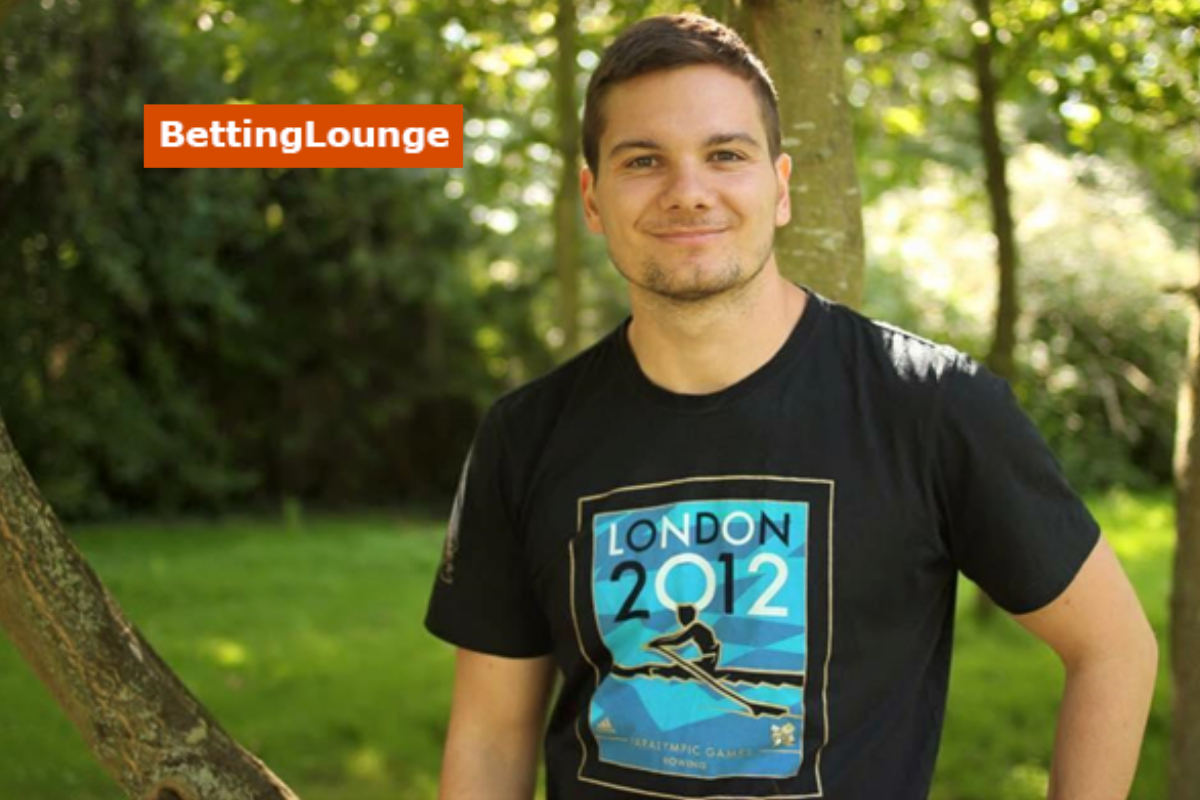 This is our second interview with Swegaming. We are checking how they are doing right now.
GAV: Hi Steven, first off we've been talking with you before, around 2 years ago to be exact, and first wanted an update on what Swegaming and BettingLounge have been up to since then.
The last two years have been hectic for Swegaming as a company, and since I joined this year we've been ramping up our efforts towards the UK market with our site BettingLounge.

We've launched a completely new look and feel to the site while adding new sections including our popular betting tips. We have also added new functionality and content to help our visitors make the right decision when choosing which betting sites to use.
GAV: Could you tell us some quick facts about you?
Name: Steven Hubbard
Age: 24
Hometown: Wymondham
Living in: Gothenburg
Favourite Food: Pizza
Must read book: Running: The Autobiography
Best dart player: Phil Taylor
GAV: Tell us more about yourself, we want to know exactly who Steven is, the product owner of Bettinglounge. How was it to move to a new country? How is it to work at a big affiliate company as Swegaming?
Well, I grew up in a small town in Norfolk, England. I spent most of my working life as a Lifeguard and Swimming teacher but decided to go travelling for a change.
There I met my Swedish girlfriend and moved to Gothenburg, where I met Andreas and David (founders of SweGaming AB). Moving to Sweden was a lot harder than the travelling I had done, but I had great support from my girlfriend and her family.
Working at SweGaming has been a wonderful opportunity to learn and develop new skills. They have a lot of valuable experience in the Swedish market and exciting ideas for the UK.
GAV: What would you say is the biggest competitive advantages for Bettinglounge? What makes Bettinglounge stand out from the crowd?
We are looking to change the affiliate industry by offering an honest, transparent and personal product. All while promoting safe and responsible gambling.
We have some really exciting long-term projects that I think will add a lot of value to BettingLounge, while continuing with our personal touch instead of hiding behind a brand name.
GAV: What is the biggest challenge for you as a product owner?
The need for constant innovation is the biggest challenge facing us. There are a massive number of affiliates in the UK, and we have to offer something special to stand out.
GAV: We have done some reading at your site and found out some really interesting betting tips, how can you know so much!?
Well, I am in no way a betting tipster or expert. But, I have been following sports, mainly football and darts for most of my life. Of course, you learn a lot from that over the years.
But, the most valuable information is gained by a bit of research. All of our tips are well researched with key stats and facts for the match. It is not a foolproof way of betting, but it will help in your decision making.
See our betting tips as a guide, or if you agree, of course, you are welcome to back them. But, remember to do so in a fun and responsible way.
GAV: Steven, who is your favourite model? Is it Zlatan or David Beckham?
Ah, that's a tough one. Of course, David Beckham is my favourite model. I mean his boxers are not great, but what a man he is!
GAV: What betting tip has been your best in ROI?
The best betting tip so far has been a 12/1 win treble with Betway. Three away wins, Lincoln City, Leicester and Doncaster.
Although, Doncaster finished 3-2 and we had a nervy 7+ minutes of extra time that was not appreciated.
GAV: What is the best with TheGamblingAffiliateVoice?
The best thing is definitely to find new gaming conferences and read comprehensive articles . You are doing a great job writing about the conference Sigma on Malta. More affiliates and operators should definitely go to Sigma which is the best conference in my opinion.
AEToken Affiliate Platform Wins Blockchain Pitch Competition for Best ICO 2018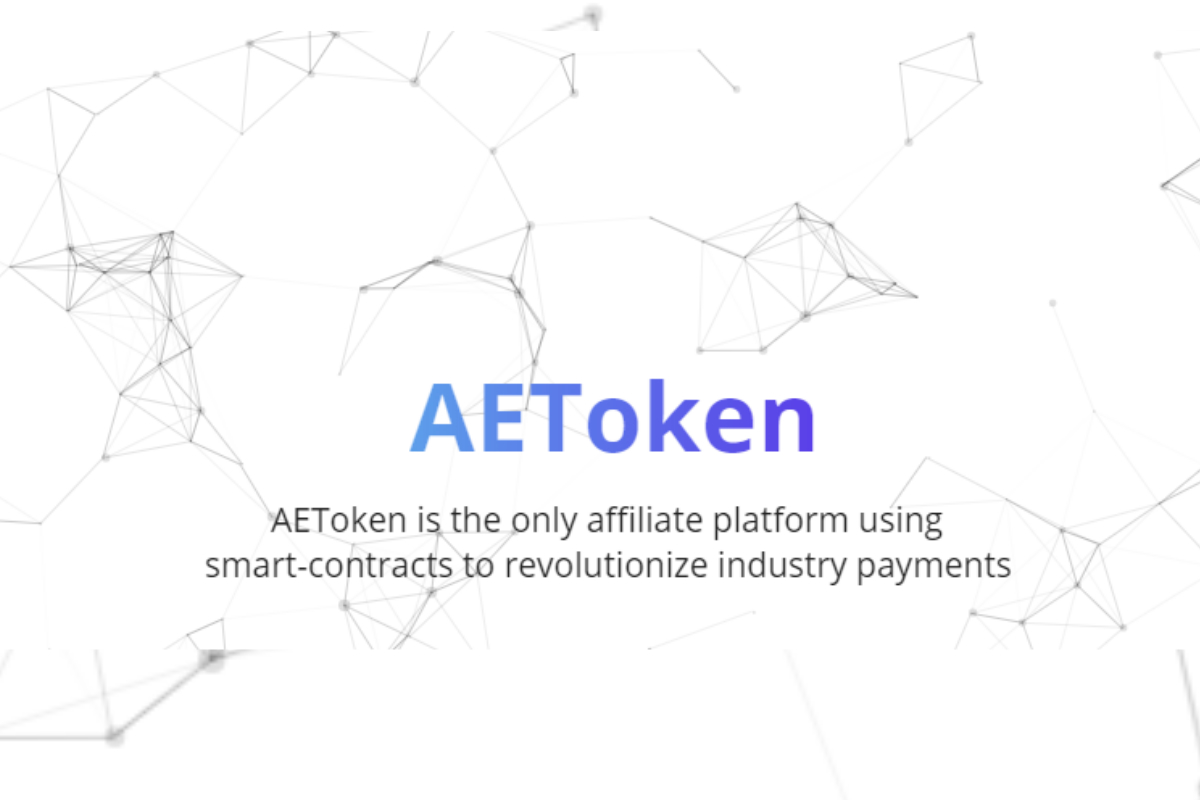 Blockchain based affiliate platform AEToken has won the best ICO pitch competition at the Malta Blockchain Summit. Held at the InterContinental Hotel Malta on November 1 and 2, 2018, the summit is a marquee event in the ICO/Blockchain sector, playing host to over 8,000 delegates and a speaker list that includes the Who's Who of the Crypto industry including the Winklevoss twins and John McAfee. The highlight of the summit, the ICO pitch contest saw 19 blockchain startups in a head to head battle for two cheques, each worth 25,000€.
Eventually a panel of judges, led by Investor Mark Hamade, judged AEToken (represented by CEO Vadim Fedotov) the best ICO pitch for its unique platform, which is designed to address shortcomings limiting the affiliate marketing industry.
The industry has long struggled with systemic problems including lack of enforceable contracts, fraud (traffic size verification/traffic value skimming), slow payments for services performed, and high minimum payouts. Now, for the first time, using blockchain and smart contract technology, AEToken ensures affiliate deals are secured through smart contract, payments are instant, fees are lower, and scalability is a non-issue.
Founded by Vadim Fedotov, Gene Hoffman and Jason Fernandes, AEToken has a particularly stellar team of advisors including 2017 Ycombinator partner Marcus Segal, Eman Pulis (Founder, SIGMA Conference), iGaming expert Michael Caselli, Walter Komarek (Forbesfone) and Dr. Evan Luthra of Almora Crypto Investment Group.
AffiliateINSIDER delivers practical skills to complement 'on the job' training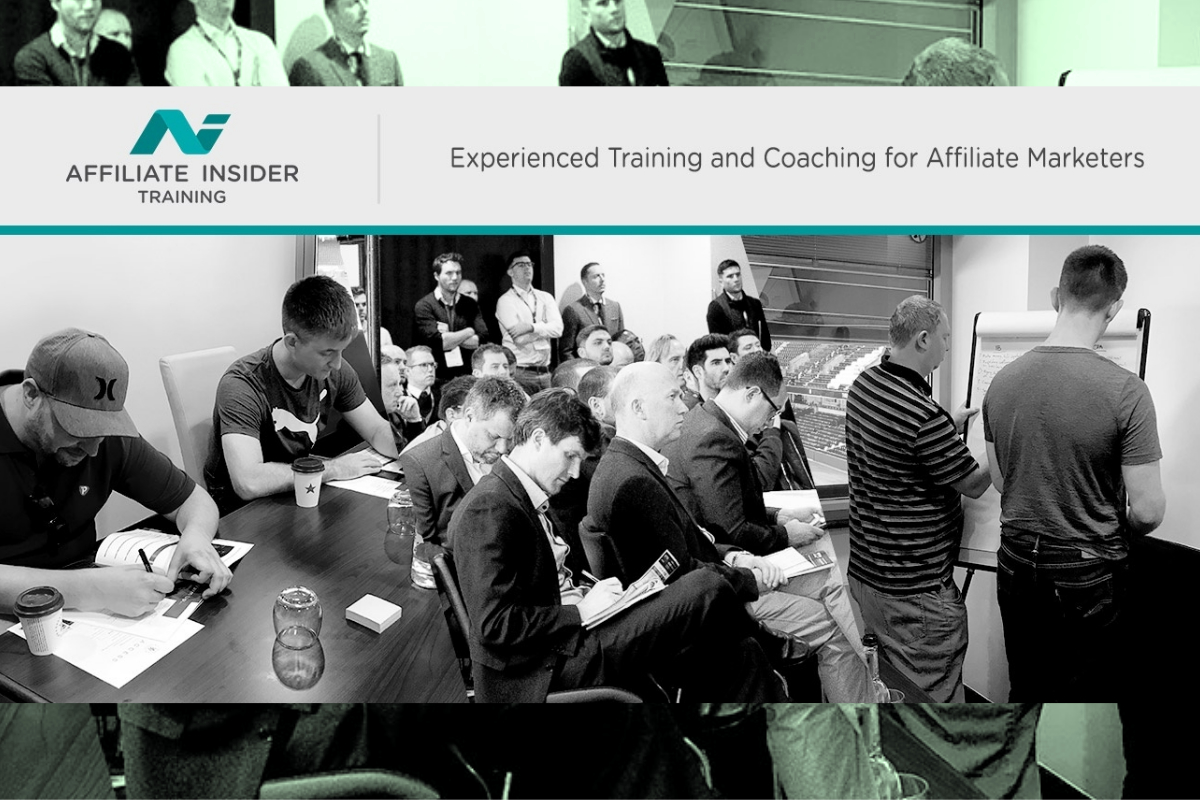 The launch of the bespoke Affiliate Manager Coaching Academy from AffiliateINSIDER means that affiliate managers in the iGaming sector now have an opportunity to access over two decades of affiliate marketing strategies, tactics and expertise.
Founded by Lee-Ann Johnstone, the CEO of news, training and events business AffiliateINSIDER , this new academy aids skills development for affiliate managers and graduates entering the digital marketplace.
Delivered in exclusive training venues to provide bespoke and tailored classes, it is built around proven strategies for helping affiliate programmes grow. Only up to a maximum of 10 delegates are permitted to enable significant 1 on 1 time within an intense learning schedule.
The advanced one-day program is tailored according to a pre-course questionnaire designed to customise content delivery to the delegates in the room. It is then backed up with a 90-day action plan from the tactics learnt on the day and includes a 30-minute personal Skype coaching call, while a detailed workbook and course notes are available to take away.
Johnstone commented: " The affiliate coaching academy is an extension of the strategy and skills I've learnt working in this industry for almost two decades. It's about helping promoting best practice and continued skills development coupled with a practical implementation of affiliate marketing techniques."
She continued: "Our course content gives candidates the skills they need to grow their affiliate programme reach, negotiate the right commercials and build successful affiliate relationships.
"Affiliate marketing is an exciting constantly changing digital medium, but one that has predominantly been led by on the job training, which means skills are passed down and can become dated. It's therefore vital that we create content and course structures that promote skills development and digital learnings for affiliate managers to remain at the top of their game!"
Rasmus Sojmark is the founder and CEO of SBC , a leading news and events company for the sports betting industry that joined forces with Johnstone in November of last year to launch the AffiliateINSIDER.
Sojmark added: "The Affiliate Coaching Academy is a natural extension of the AffiliateINSIDER ethos to promote skills development and knowledge sharing in the affiliate space. For this reason, launching this exclusive academy made sense on so many levels.
"Our clients and partners can now benefit from tailor made learning opportunities and access a level of skills development not offered anywhere else. Lee-Ann has a vast amount of experience working across a wide range of industries, which is what makes this opportunity so unique.
"We are very excited to offer this service to both individuals and companies who wish to grow their affiliate business and improve their affiliate partnerships ."
For more information about the course content and booking dates, please contact AffiliateINSIDER sales team: sales@affiliateinsider.com