Affiliate Interviews: Phil of ExclusiveBonus.co.uk and FootballMatchPreviews.com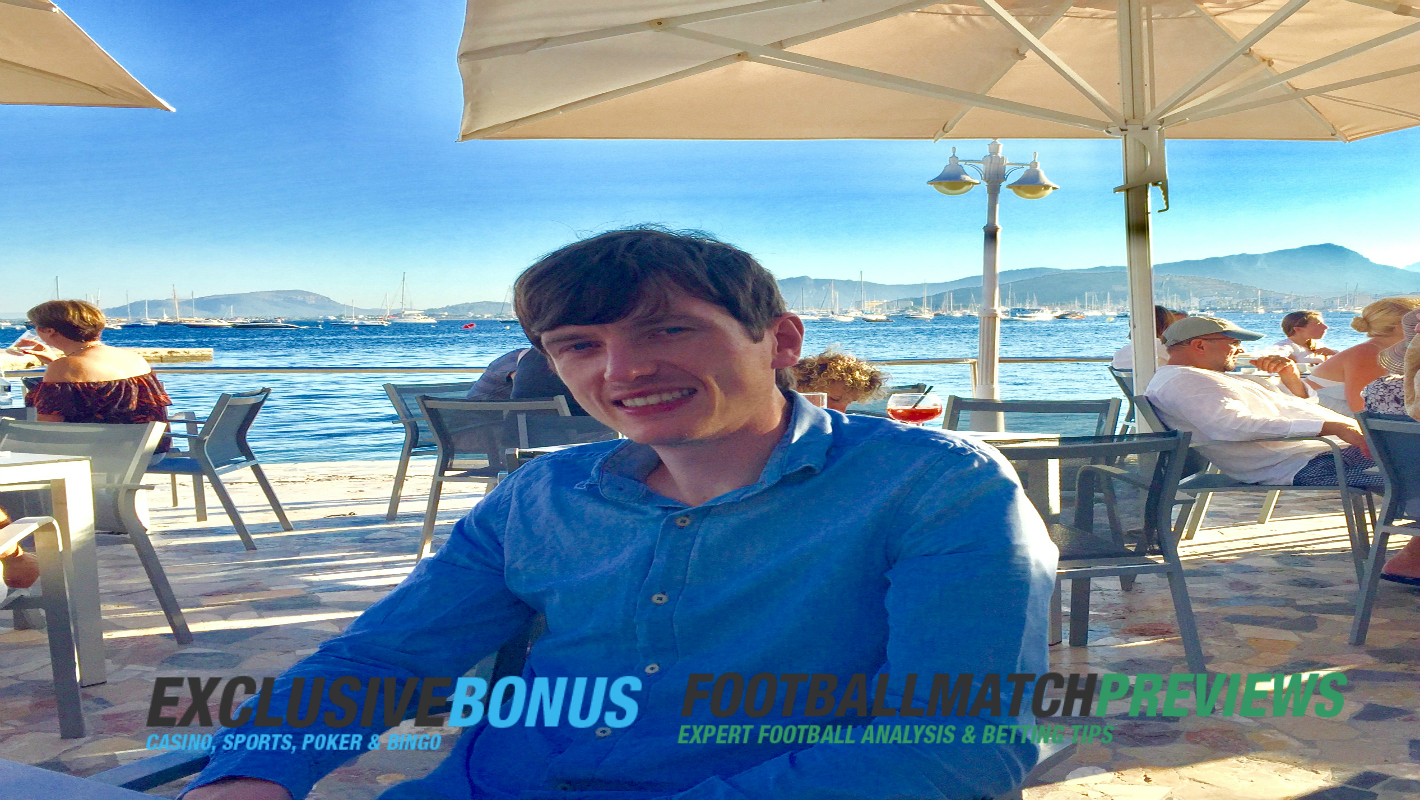 We continue the Affiliate Interviews series, with another gambling affiliate rock star sharing his own story about his journey into this great industry. Today we catch up with Phil, founder of ExclusiveBonus.co.uk and FootballmatchPreviews.com.
GAV: Hi Phil, first of all thanks for your time and interest! Tell us a little bit about yourself. How did your career start in the industry? What was the main idea of developing this two great sites?
PHIL: Hi GAV. I've been in the affiliate gambling industry almost 10 years running a variety of sites. I started in the business doing some admin work for another gambling affiliate and decided to setup my own business with the aim of promoting online casinos and sportsbooks. I decided to develop Exclusive Bonus as a way of listing the best bonus, free bets and other promotions available. With Football Match Previews the aim is to provide good analysis of European football and free betting tips.
GAV: Since there are thousands and thousands of websites out there, and the market is quite ruff at this moment, where do you think exclusivebonus.co.uk and footballmatchpreviews.com stands now?
PHIL: It is difficult as you see sites topping the search engines that aren't really anything more than glorified adverts. I'm really trying to do something a bit more independent and catered for gamblers. For instance with Exclusive Bonus I'm interested in exploring hidden offers and more obscure promotions. I like to list promos that are good for players, rather than just shamelessly promoting a brand who pays the most.
With Football Match Previews the commercial side is quite small and the user gets a lot of free quality football analysis without being over pressured with advertising.
GAV: How do you see the online casino industry at this moment? What about the football betting industry?
PHIL: In the UK sports betting has exploded which is what I'm more interested in. I started out in online casinos and at the time sports players were fairly worthless compared with casino players. For me at the moment my income is heavily geared towards sports. I find sports more interesting to write about. I think some online casino offers can be interesting, but I find welcome bonuses with impossible turn requirements a bit outdated and unfair on players.
GAV: How did you start and most of all what bumps did you have to overcome in the beginning?
PHIL: I was quite lucky when I was younger. I just handed my notice in at my job in a bank. Met a friend in a bar, got some admin work on a gambling site, started my own gambling site and in a year was making about four times what I made in a year.
The first year seems quite easy looking back. I think things have progressively got more difficult and competitive. So while I'm far more experienced, its not easy these days and much tougher to acquire players. The bumps you have to overcome are kind of inevitable. Main issues are really with the hard time gambling sites are given by search engines, PPC and social media. Also affiliate programs changing your deals is difficult. Generally I'm a big believer in perseverance. I have had multiple things go wrong, but enough goes right to balance that out.
GAV: We have closely analyzed Exclusivebonus.co.uk and Footballmatchpreviews.com!
On ExclusiveBonus.co.uk we found some great online casino reviews. Are you writing it by yourself or do you have a team of people writing for you? How many reviews are there on your website? How about the blog section, tell us a bit more about it?
PHIL: Sometimes I write myself, but generally I'll outsource to a team of writers I have. I prefer the way I write as I know the industry well, but practically I don't have the time to write as much as I would like. The blog is really where I list any offers that stand out. I find its difficult to know what each gambling firm is giving as promotions, so its nice to delve in and find the more unusual offers.
GAV: How about Football Match Previews, do you handle the site alone, let us know a bit more?!
PHIL: I have a writer who helps with the previews. I also have someone who helps with the tips. With this site I'm interested in something that is manageable to the user. We generally give two previews a week. Some of the main sites will preview every game and give hundreds of tips. Due to this in my opinion most free tips on these sites are pretty worthless. Its really a vehicle to promote bookmakers, which I'm sure works well, but I'm interested in having a small base of customers who appreciate the content you give for free and the advertising being secondary.
GAV: Do you find it hard to keep the content fresh and relevant on your websites, when a lot of fluffy and nonsense appear on the Internet non-stop?
PHIL: It can be hard as once you've written about a casino bonus it can get repetitive or listing yet another free bet. Fortunately a lot of gambling sites have got much more interesting in recent years with their promotions so this helps keep things fresh as every bookmaker is coming up with new and interesting things that you can write about.
GAV: We're convinced that you receive messages from Affiliate Managers on a daily basis showcasing their best products. What are your thoughts on how a real Affiliate Manager-Affiliate relationship should be built?!?
PHIL: There is issues on both sides. Some affiliate managers can be hard to deal with or a little too pushy, but they are also under a lot of pressure to meet their targets and drive traffic. Generally I favour affiliate managers who have a long term outlook, rather than just what happens this month. A lot of problems with affiliate programs are with the terms, which are decisions usually made by management. I think changes terms and conditions does a lot of damage to a programs reputation.
GAV: How do you see the future of the online casino industry? For instance, will it become a truly global phenomenon? How about the football betting…?
PHIL: I imagine the US market will open up, which will make things more interesting with online casinos. Football is already huge, but you do have issues as a lot of bookmakers have restrictions on a lot of countries. If regulation was worked out better it improves things for affiliates as its presently difficult operating websites with a global reach, but restrictions on which countries that can actually fund your websites.
GAV: Tell us one change that you want to see in the online casino affiliate ecosystem and also in the tipster?!
PHIL: Affiliate programs need to think of the long term, some affiliates could be working for 50 years in this industry. Some protection for affiliates in the form of contracts would be better.
GAV: Do you have any advise you would like to offer for the newbies who are looking to venture into this great industry!?
PHIL: I think its tough, but I've seen new guys do things that explode that I thought would never work. There is always a way of doing things better. I'm not the smartest on social media, but some newer affiliates absolutely kill it. I think the best advise is just to keep going. Don't expect to make money straight away, but with a good idea and a lot of work there is no reason why you can't compete and make a living.
GAV: Do you attend any iGaming, sportsbetting/online casino conferences? If so, which one is your favorite and what is your most fun experience?
PHIL: Sometimes I do, just because its nice to meet affiliate managers face to face. I really enjoyed the Berlin Affiliate Conference, also London Affiliate Conference is always good.
GAV: What do you think the chances are for Eastern Europe to become a potential gaming hotspot in the near future? Where do you think the region must still improve upon?
PHIL: Its not something I have a great deal of knowledge about. I don't see why not, mostly it will be down to the countries involved regulation. If the regulation is fair to the country and the gambling firms everyone should do well.
GAV: Where would you like to travel in Eastern Europe? Where you wouldn't want to travel in Eastern Europe?
PHIL: Prague, as my grandfather was born there. My wife speaks Russian also, so Moscow or St. Petersburg would be cool. I probably wouldn't want to go anywhere too remote, I like my wifi too much.
GAV: Do you have a favourite football player…?
PHIL: Eric Cantona.
GAV: Tell us your opinion about the Gambling Affiliate Voice?
PHIL: I think it's a great site and I really like the ethos of giving affiliates a voice in a industry in which often the little guys aren't really heard or giving a platform.
GAV: Thanks for your time and appreciation Phil. We wish you all the best and let us know if you have some news to share!
If you would like to suggest subjects for future interviews, make sure to send your suggestions to: george@gamblingaffiliatevoice.com .
Bojoko crowned Affiliate of the Year at EGR Nordic Awards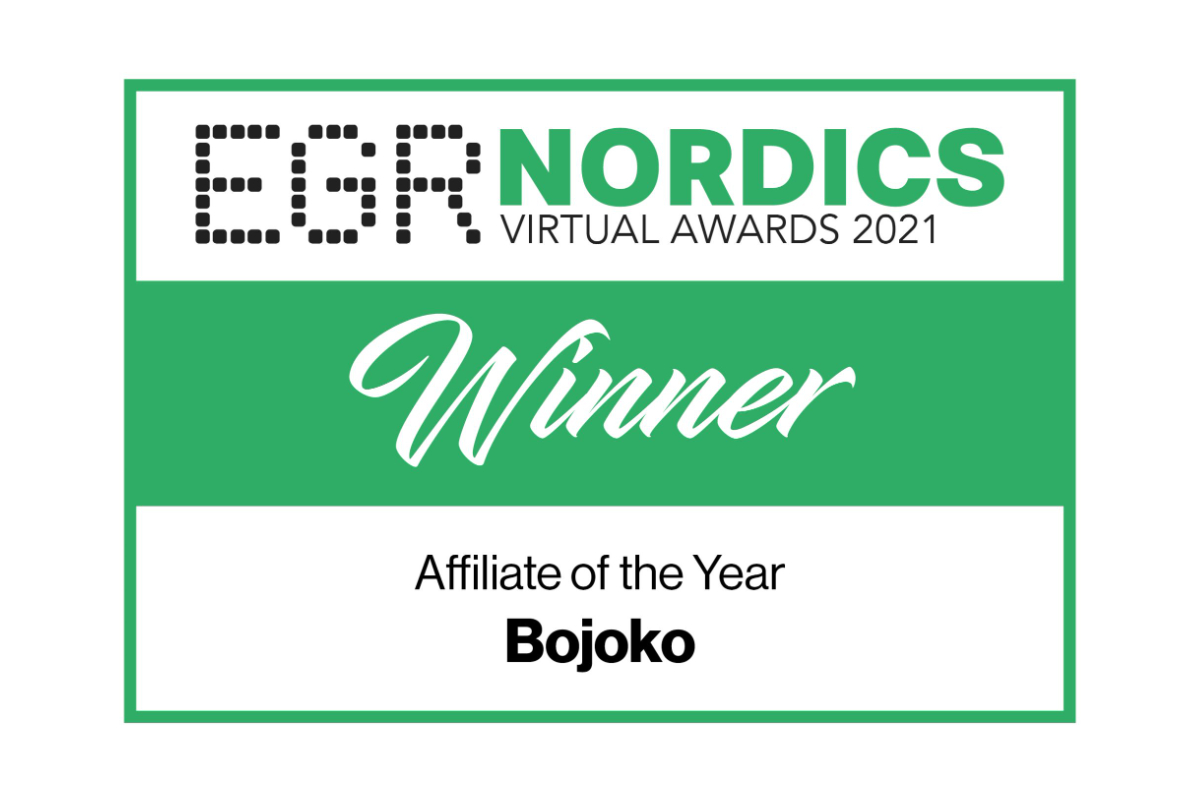 Popular online casino listing site fends off stiff competition to take home the trophy at prestigious awards ceremony
 The Bojoko team is celebrating once again after being named Affiliate of the Year at the prestigious EGR Nordic Awards 2021.
This is the second EGR award that Bojoko has taken home after being crowned Casino Affiliate of the Year at the hotly contested EGR Operator Awards 2020.
Bojoko fought off stiff competition from some of the biggest names in the affiliate industry including AskGamblers, Better Collective, Blexr, Catena Media and the Gambling.com Group.
EGR judges said it had been "another excellent year" for Bojoko and that its SEO performance and overall conversion "really shines".
The EGR judges added: "A more unique idea than most affiliates with great growth and sustainability. A very clever and new type of affiliate that is showing great success. Well done!"
Bojoko allows online casino operators and game developers in the Nordics to create their own dedicated listing page and tell their story through their own words, images and videos.
Bojoko members, of which there are now 30,000+, then rate and review each casino and game and share their honest opinion about the experience they receive.
During the judging period Bojoko built out its team dedicated to the Nordics which led to a 10x increase in unique site visitors and a 25x increase in registered Finnish players.
Joonas Karhu, Chief Business Officer at Bojoko.com, said: "We will need to find more space for our trophies after scooping our second EGR award in as many months but seriously, the entire team is thrilled how have been recognised for our work in the Nordics.
"The Nordics remain a key focus for us and we see plenty of opportunity to drive growth from the region by providing players with our award-winning online casino listing product and service.
"Our mission from day one has been to help players quickly and easily select online casinos through transparency and community feedback and it is a concept that has proved to be hugely popular.
"I would like to thank the EGR judges for recognising our efforts and successes in the Nordics by crowning Bojoko Affiliate of the Year 2021."
GGPoker strengthens its commitment to compliance by partnering with Rightlander.com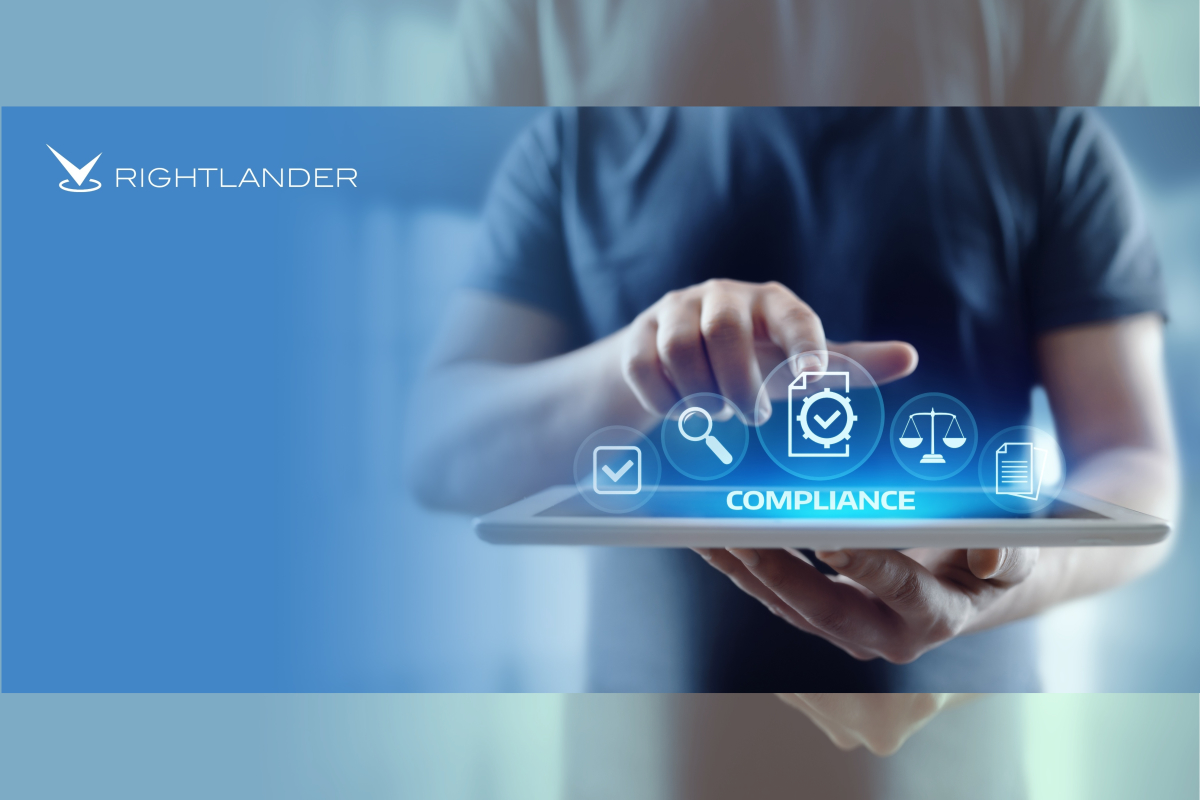 Supplier to help tier-one operator improve affiliate compliance via its innovative compliance solution
GGPoker, one of the world's leading online poker rooms has partnered with compliance specialist, Rightlander.com to help boost their responsible gambling measures.
Rightlander.com provides operators with a comprehensive solution to mitigate compliance risks. Using Rightlander.com allows GGPoker to ensure that affiliates sending traffic to their websites are acting responsibly. Furthermore, it allows them to protect their brand in a constantly changing environment.
Rightlander.com's proprietary technology scans over 15 million web pages and more than 150 million links every month, analysing content and providing customised reports to protect operators from harmful brand violations or regulatory risks. It analyses links, text and images reporting potentially non-compliant content that could pose a risk to GGPoker's brand.
The Compliance Monitor helps detect non-compliant content across territories and flags potential violations such as missing terms and conditions, outdated offers, incorrect marketing assets while the PPC Monitor identifies ads that could be harmful to the brand.
Commenting on the partnership, Nicole Mitton, Head of Customer Success at Rightlander.com, said: "Compliance is a vital yet time and resource-intensive aspect of the business.  As GGPoker continues to grow its network of affiliate and marketing partners, maintaining efficient and effective compliance monitoring practices will become ever more critical. We are delighted to be working with GGPoker to assist in improving affiliate compliance in this regard."
Raghav Ghei, Compliance Manager at GGPoker, said: "As a gambling operator, affiliate monitoring is very crucial. The Rightlander platform has made our lives much easier by providing efficient tools and systems enabling us to effectively conduct affiliate monitoring on an ongoing basis."
PartnerMatrix releases Top Affiliate Networks Report 2021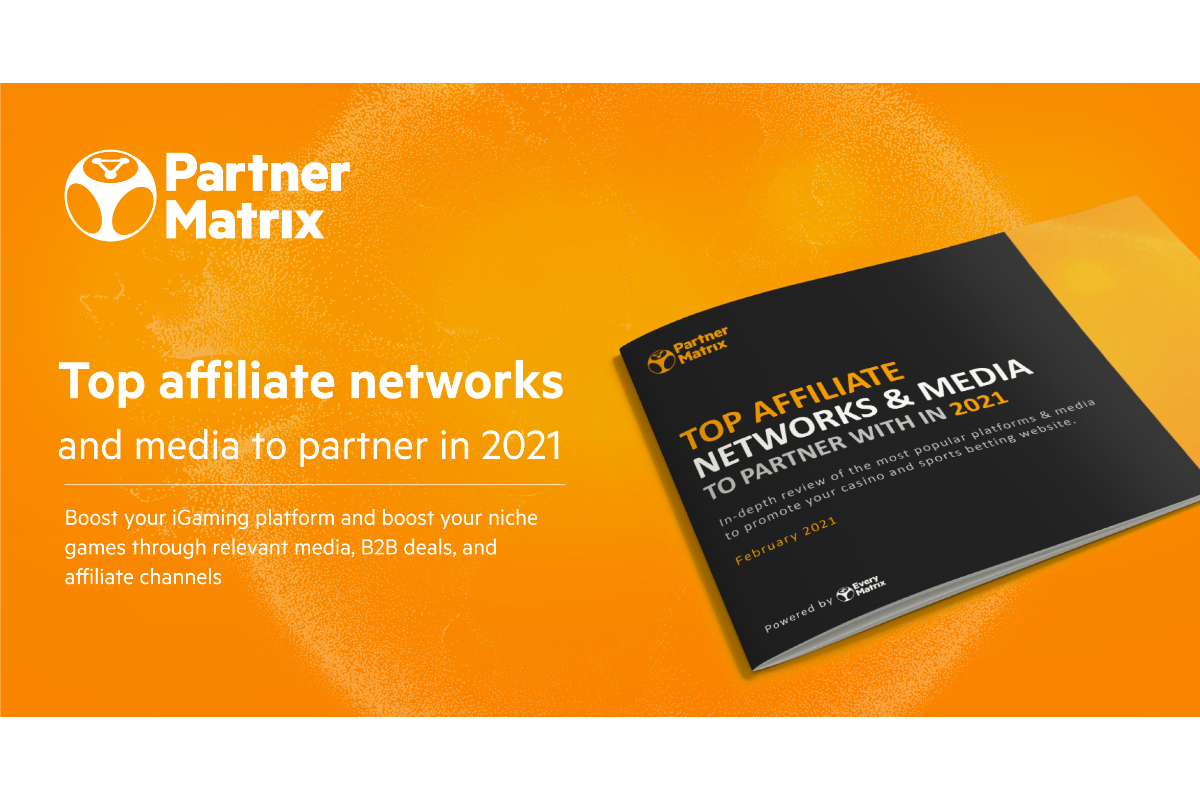 Affiliate software provider PartnerMatrix publishes the Top Affiliates Networks Report 2021, an in-depth analysis of the most popular and trustworthy affiliate networks and media within the iGaming space. The report gives casino and sportsbook operators a full view on affiliate media, allowing them to find and initiate partnerships with relevant affiliates.
The Top Affiliates Network Report helps operators answer essential questions such as:
Which are the most popular iGaming affiliate platforms?
How to find the perfect match for your brand's needs?
How can operators assess the potential of affiliate networks?
What types of traffic and activity can you expect?
The fast development of the iGaming industry has positively impacted affiliate media and networks over the years, helping both established and niche affiliates grow at a stable rate and build substantial gaming communities around their platforms.
With a high return of investment in iGaming, the data gathered from PartnerMatrix's vast network of over 60,000 gambling affiliates shows that the average CPA varies around $50-$100 per acquisition. As a proven marketing channel in many industries, the search interest for affiliate marketing is up over 200% since 2015, which shows that the industry is expanding at a healthy pace.
Levon Nikoghosyan, PartnerMatrix CEO, says: "When operators are looking for business opportunities, they have to focus on networks and media to promote their platforms. The new tech we have at our disposal allows operators to find media and affiliates based on their regions of interest, business model, expectations, and this report aims to show a glimpse of the market and help them find relevant partners who are already vetted by our team."
Download a free copy of the report: https://everymatrix.com/top-affiliate-networks/.