Affiliate Interviews: Phil of ExclusiveBonus.co.uk and FootballMatchPreviews.com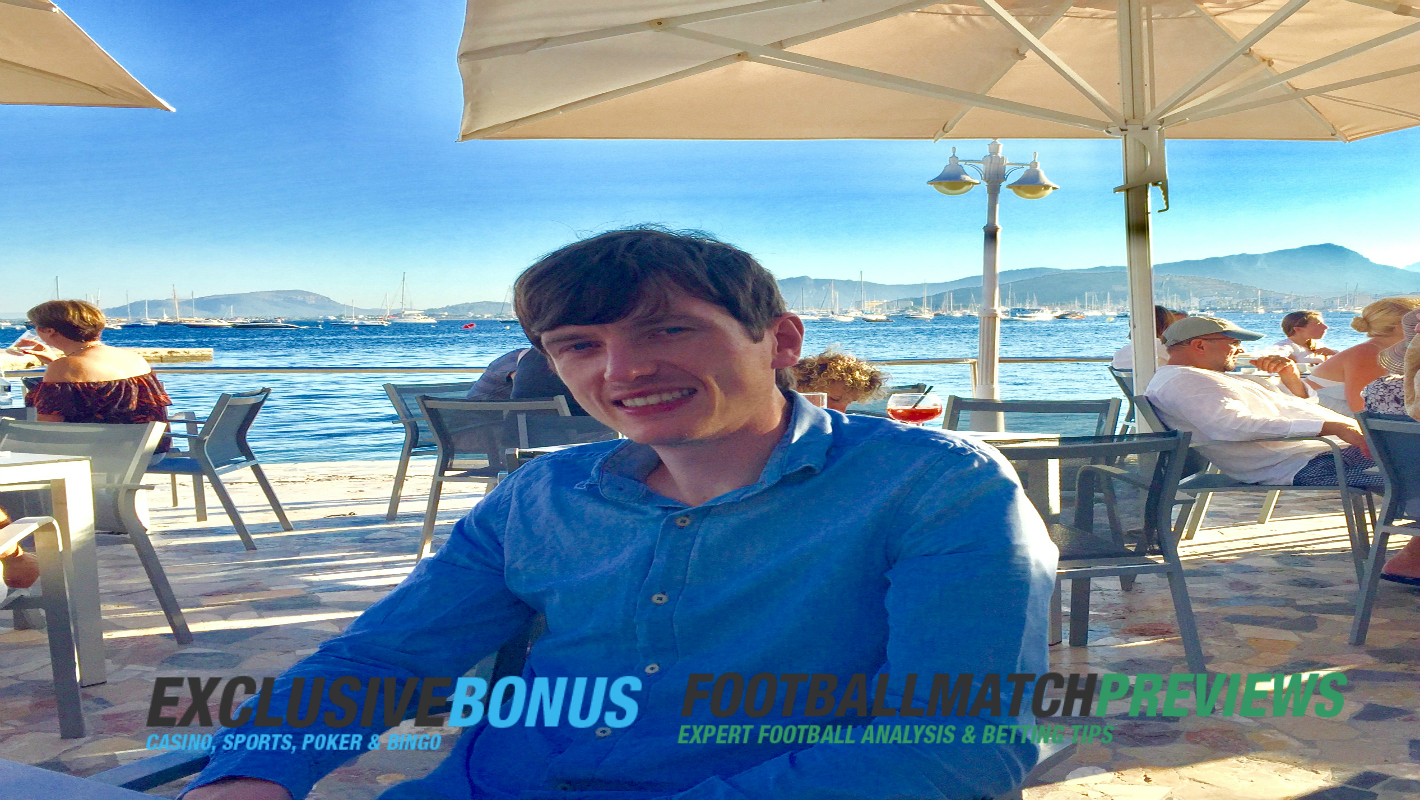 We continue the Affiliate Interviews series, with another gambling affiliate rock star sharing his own story about his journey into this great industry. Today we catch up with Phil, founder of ExclusiveBonus.co.uk and FootballmatchPreviews.com.
GAV: Hi Phil, first of all thanks for your time and interest! Tell us a little bit about yourself. How did your career start in the industry? What was the main idea of developing this two great sites?
PHIL: Hi GAV. I've been in the affiliate gambling industry almost 10 years running a variety of sites. I started in the business doing some admin work for another gambling affiliate and decided to setup my own business with the aim of promoting online casinos and sportsbooks. I decided to develop Exclusive Bonus as a way of listing the best bonus, free bets and other promotions available. With Football Match Previews the aim is to provide good analysis of European football and free betting tips.
GAV: Since there are thousands and thousands of websites out there, and the market is quite ruff at this moment, where do you think exclusivebonus.co.uk and footballmatchpreviews.com stands now?
PHIL: It is difficult as you see sites topping the search engines that aren't really anything more than glorified adverts. I'm really trying to do something a bit more independent and catered for gamblers. For instance with Exclusive Bonus I'm interested in exploring hidden offers and more obscure promotions. I like to list promos that are good for players, rather than just shamelessly promoting a brand who pays the most.
With Football Match Previews the commercial side is quite small and the user gets a lot of free quality football analysis without being over pressured with advertising.
GAV: How do you see the online casino industry at this moment? What about the football betting industry?
PHIL: In the UK sports betting has exploded which is what I'm more interested in. I started out in online casinos and at the time sports players were fairly worthless compared with casino players. For me at the moment my income is heavily geared towards sports. I find sports more interesting to write about. I think some online casino offers can be interesting, but I find welcome bonuses with impossible turn requirements a bit outdated and unfair on players.
GAV: How did you start and most of all what bumps did you have to overcome in the beginning?
PHIL: I was quite lucky when I was younger. I just handed my notice in at my job in a bank. Met a friend in a bar, got some admin work on a gambling site, started my own gambling site and in a year was making about four times what I made in a year.
The first year seems quite easy looking back. I think things have progressively got more difficult and competitive. So while I'm far more experienced, its not easy these days and much tougher to acquire players. The bumps you have to overcome are kind of inevitable. Main issues are really with the hard time gambling sites are given by search engines, PPC and social media. Also affiliate programs changing your deals is difficult. Generally I'm a big believer in perseverance. I have had multiple things go wrong, but enough goes right to balance that out.
GAV: We have closely analyzed Exclusivebonus.co.uk and Footballmatchpreviews.com!
On ExclusiveBonus.co.uk we found some great online casino reviews. Are you writing it by yourself or do you have a team of people writing for you? How many reviews are there on your website? How about the blog section, tell us a bit more about it?
PHIL: Sometimes I write myself, but generally I'll outsource to a team of writers I have. I prefer the way I write as I know the industry well, but practically I don't have the time to write as much as I would like. The blog is really where I list any offers that stand out. I find its difficult to know what each gambling firm is giving as promotions, so its nice to delve in and find the more unusual offers.
GAV: How about Football Match Previews, do you handle the site alone, let us know a bit more?!
PHIL: I have a writer who helps with the previews. I also have someone who helps with the tips. With this site I'm interested in something that is manageable to the user. We generally give two previews a week. Some of the main sites will preview every game and give hundreds of tips. Due to this in my opinion most free tips on these sites are pretty worthless. Its really a vehicle to promote bookmakers, which I'm sure works well, but I'm interested in having a small base of customers who appreciate the content you give for free and the advertising being secondary.
GAV: Do you find it hard to keep the content fresh and relevant on your websites, when a lot of fluffy and nonsense appear on the Internet non-stop?
PHIL: It can be hard as once you've written about a casino bonus it can get repetitive or listing yet another free bet. Fortunately a lot of gambling sites have got much more interesting in recent years with their promotions so this helps keep things fresh as every bookmaker is coming up with new and interesting things that you can write about.
GAV: We're convinced that you receive messages from Affiliate Managers on a daily basis showcasing their best products. What are your thoughts on how a real Affiliate Manager-Affiliate relationship should be built?!?
PHIL: There is issues on both sides. Some affiliate managers can be hard to deal with or a little too pushy, but they are also under a lot of pressure to meet their targets and drive traffic. Generally I favour affiliate managers who have a long term outlook, rather than just what happens this month. A lot of problems with affiliate programs are with the terms, which are decisions usually made by management. I think changes terms and conditions does a lot of damage to a programs reputation.
GAV: How do you see the future of the online casino industry? For instance, will it become a truly global phenomenon? How about the football betting…?
PHIL: I imagine the US market will open up, which will make things more interesting with online casinos. Football is already huge, but you do have issues as a lot of bookmakers have restrictions on a lot of countries. If regulation was worked out better it improves things for affiliates as its presently difficult operating websites with a global reach, but restrictions on which countries that can actually fund your websites.
GAV: Tell us one change that you want to see in the online casino affiliate ecosystem and also in the tipster?!
PHIL: Affiliate programs need to think of the long term, some affiliates could be working for 50 years in this industry. Some protection for affiliates in the form of contracts would be better.
GAV: Do you have any advise you would like to offer for the newbies who are looking to venture into this great industry!?
PHIL: I think its tough, but I've seen new guys do things that explode that I thought would never work. There is always a way of doing things better. I'm not the smartest on social media, but some newer affiliates absolutely kill it. I think the best advise is just to keep going. Don't expect to make money straight away, but with a good idea and a lot of work there is no reason why you can't compete and make a living.
GAV: Do you attend any iGaming, sportsbetting/online casino conferences? If so, which one is your favorite and what is your most fun experience?
PHIL: Sometimes I do, just because its nice to meet affiliate managers face to face. I really enjoyed the Berlin Affiliate Conference, also London Affiliate Conference is always good.
GAV: What do you think the chances are for Eastern Europe to become a potential gaming hotspot in the near future? Where do you think the region must still improve upon?
PHIL: Its not something I have a great deal of knowledge about. I don't see why not, mostly it will be down to the countries involved regulation. If the regulation is fair to the country and the gambling firms everyone should do well.
GAV: Where would you like to travel in Eastern Europe? Where you wouldn't want to travel in Eastern Europe?
PHIL: Prague, as my grandfather was born there. My wife speaks Russian also, so Moscow or St. Petersburg would be cool. I probably wouldn't want to go anywhere too remote, I like my wifi too much.
GAV: Do you have a favourite football player…?
PHIL: Eric Cantona.
GAV: Tell us your opinion about the Gambling Affiliate Voice?
PHIL: I think it's a great site and I really like the ethos of giving affiliates a voice in a industry in which often the little guys aren't really heard or giving a platform.
GAV: Thanks for your time and appreciation Phil. We wish you all the best and let us know if you have some news to share!
If you would like to suggest subjects for future interviews, make sure to send your suggestions to: george@gamblingaffiliatevoice.com .
Last Chance to Join Zurich iGaming Affiliate Conference: Event About Online Gambling Operations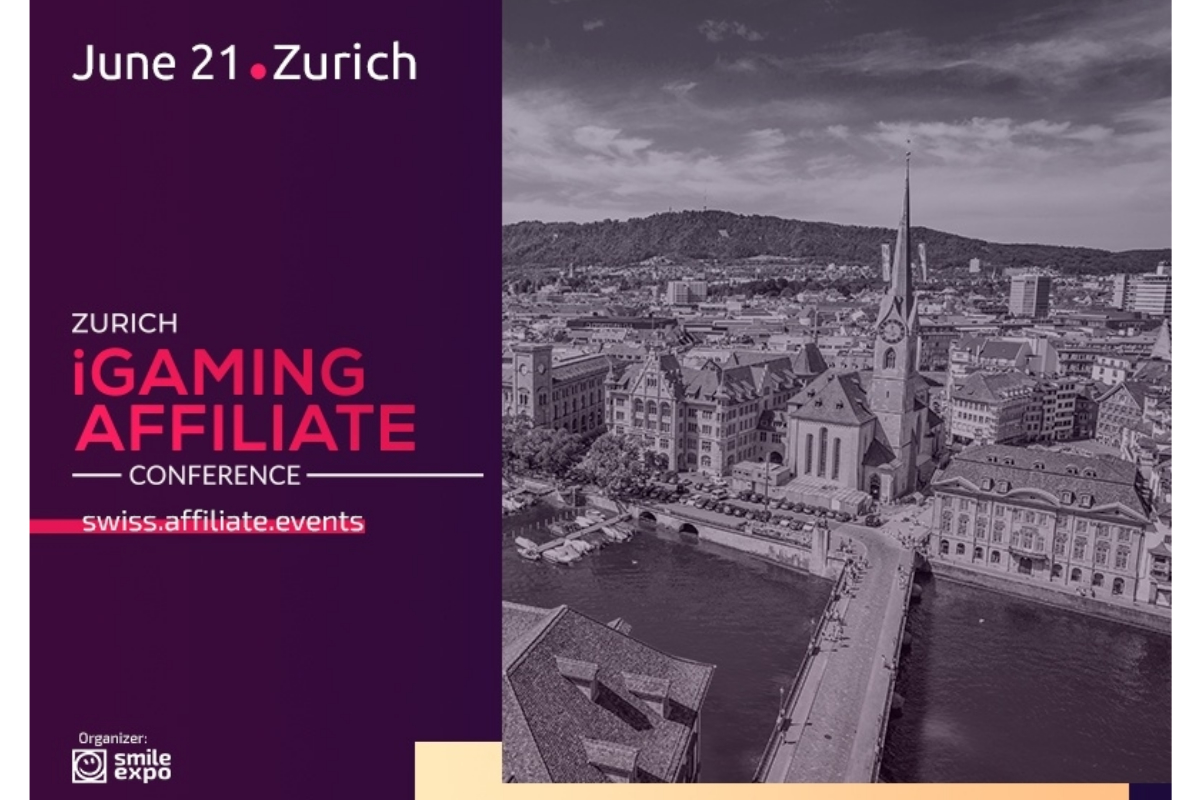 On June 21, an international event company – Smile-Expo – will hold Zurich iGaming Affiliate Conference. It is Switzerland's only event dedicated to online gambling operations and online project promotion using affiliate marketing.
The event will be a platform for sharing experience and establishing cooperation between online casinos and land-based gambling venues.
Conference speakers and participants
The specialized event will bring together representatives of the offline and online gambling industry. It will be attended by casino managers, betting providers, SEO specialists, lawyers, affiliates, and digital agencies from the USA, France, Germany, Greece, Liechtenstein, Luxemburg, and other European countries. They will introduce their companies holding leading iGaming market positions. They include: ORYX Gaming, PartnerMatrix, Endorphina, Red Tiger, Lucky Labz, Rombet, Federbet, Global Bet, Buffalo Partners, Astrea, Expozive, PLANZER LAW, etc.
Top industry experts will make relevant presentations on legal aspects of business operations, company performance optimization, and brand promotion.
Francesco Baranca: general secretary at Federbet. This Belgian non-commercial association combats fixed matches and supports betting companies and their customers.
Dan Iliovici: a specialist in business planning, management, and PR. He is former President of ONJN, the Romanian gambling authority, and Vice President at Rombet.
Robert Toth: has more than 10 years of experience in the iGaming sector. Currently, he is Key Account Manager at Global Bet, the largest independent provider of virtual sports.
Reuben Portanier: a professional with executive management experience in gambling, consultancy, technology, and finances. Director of Business Development at GTG Advocates and Founding Partner at Afilexion Alliance. These companies provide legal and consulting services. The speaker is also Co-Founder and Director at Caledo.
Joe Ewens: journalist and author of many materials dedicated to gambling. Now, he is a managing editor at GamblingCompliance, a provider of an independent legal, regulatory and business analytics in the global iGaming sector.
The conference will be followed by the Talks&Drinks party. Participants will be able to discuss critical issues as well as find new business partners and investors to implement future projects.
Location and organizer
The conference will take place at Sheraton Zurich Hotel. The registration of participants will start at 9:30 a.m.
The event is organized by Smile-Expo, a company that has been conducting international specialized В2В and В2С events for 13 years.
Hurry up to buy a ticket at the 20% discount! You should just use a promo code: PR20. Register to the conference right away.
Event details are available on the official website of Zurich iGaming Affiliate Conference.
Media profile joins Better Collective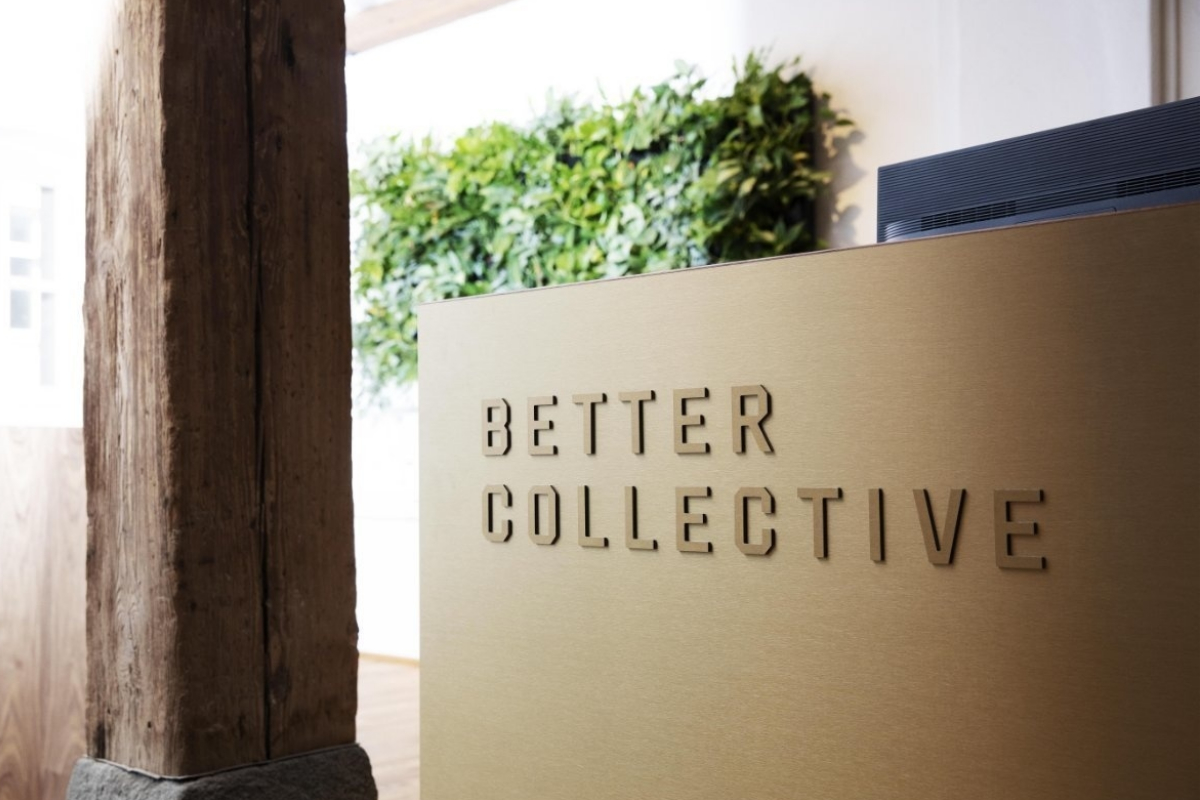 World leading sports betting affiliate, Better Collective, hires former General Manager and Editor-in-Chief of Racing.com, Shane Anderson. Anderson joins the headquarters in Copenhagen where he will take on the position as Senior Director of Group Content & Brand.
On July 1st, 2019, former General Manager and Editor-in-Chief of Racing.com, Shane Anderson, joins Better Collective. In his new position as the Senior Director of Group Content & Brand, Anderson will be in charge of leading an ambitious content strategy that will strengthen the on-site content of Better Collective's brands and products.
Jesper Søgaard, CEO of Better Collective, said: "We are extremely glad to get Shane Anderson on board with us. He comes with many years of managerial experience from within the industry and will help set an ambitious content vision that will empower the Better Collective brands, such as Bettingexpert.com, even further. This will ultimately lead to a better experience for our users."
Shane Anderson said: "I have followed the development that Better Collective has undergone with great admiration over the past few years. I look forward to becoming part of the team in Copenhagen and bringing my experience within journalism to the content production of BC's products to make them even stronger and more appealing to the global community of sports betting fans."
Shane Anderson has been part of Racing.com since its launch in 2014, where he has both had the role as a television presenter, as well as a member of the executive management team.
Smile-Expo to Hold First Georgia iGaming Affiliate Conference Dedicated to CPA Networks and Gambling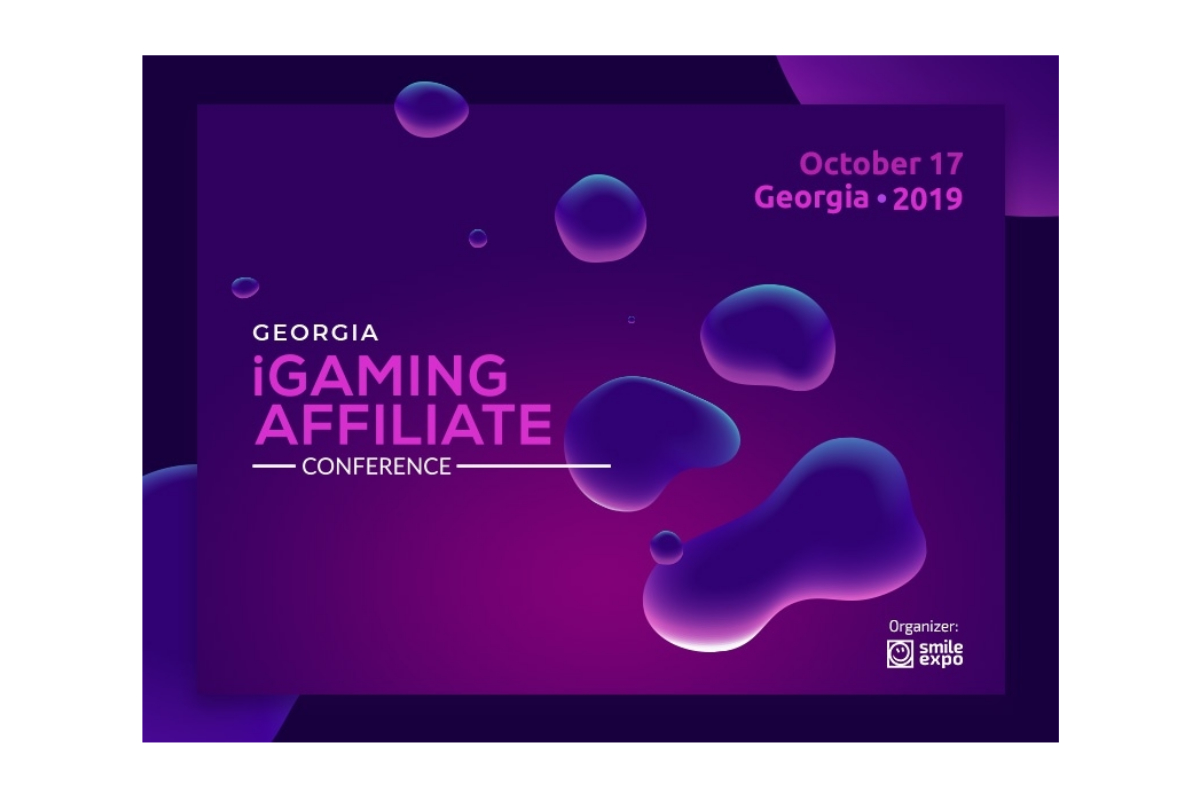 On October 17, Tbilisi will host Georgia iGaming Affiliate Conference, the country's first event dedicated to affiliate marketing in the gambling industry. The event will bring together gambling experts, software developers, and affiliates.
Georgia iGaming Affiliate Conference by Smile-Expo will involve top gambling experts who will share information about new technologies and legal aspects as well as examine affiliate marketing prospects in Georgia and worldwide.
Online Gambling Market in Georgia
The Georgian gambling market is one of the core markets in Eastern Europe. Its traffic is freely accepted by such major affiliate networks as 3sNet, Adventor, and FINAFF.
Besides, Georgian gambling companies use foreign networks to offer their solutions and unique affiliate programs appropriate to their products. The country is included in the map of affiliate programs operating at global and regional levels.
Georgia iGaming Affiliate Conference
It is Georgia's first event dedicated to gambling affiliate marketing, online gambling, and market potential. Invited industry experts will make presentations on online gambling trends, compare legislative issues in different countries, and share secrets of iGaming affiliate program operations.
Exhibition Area
The exhibition area will allow iGaming companies, software developers, and affiliates to present their solutions and services. Attendees will be able to appreciate exhibitors' products and talk to company representatives personally.
Whom the Conference Is Aimed at
Georgia iGaming Affiliate Conference will be useful to affiliates, arbitrage specialists, online casino operators, affiliate network representatives, lawyers, developers of specialized software (web platforms, apps, programs), webmasters, SEO experts, and marketers.
The conference will allow to discover more about the gambling industry regulation, marketing strategies, and gambling affiliate programs. Conference guests will be able to take part in efficient networking, establish beneficial business contacts, and find new partners.
Organizer and Date
The event will be held by Smile-Expo, an international company that has been organizing business events for 13 years. Georgia iGaming Affiliate Conference will take place in the capital of Georgia on October 17.