Affiliate Interview: Jonas Warrer founder of Rebel Penguin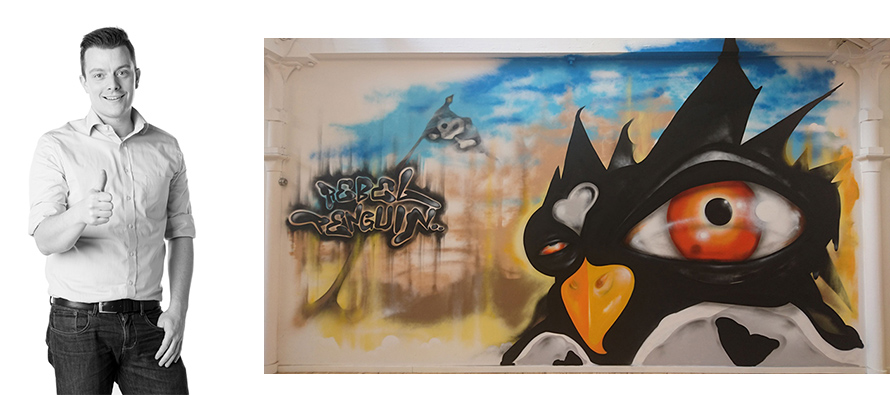 The journey continues, and we strive to bring you all, and I mean all of the inspirational stories out there. We have recently come across an interesting brand, which is based in the Scandinavian market. It's called Rebel Penguin – interesting name, you can find out why they've chose it in the interview – and is founded by Jonas Warrer. So, without any further delays, here goes our interview with Jonas Warrer.
GAV: First, we would like to thank you for the opportunity to interview such a highly appreciated professional of the industry. Could you fill out the short form below so our readers can imagine your profile?
Jonas: Thanks – I am thrilled by the opportunity to share my experience and story with the iGaming community.
Name: Jonas Warrer
Age: 37
Hometown: Copenhagen
Living in: Copenhagen
Favorite Food: Seafood
Must Read Book: The Old Man and The Sea
GAV: Tell us a bit about yourself, we want to know who Jonas Warrer Petersen really is, the main person behind the Rebel Penguin brand and its websites. Where were you born? What was the key idea of developing this large brand which covers every aspect of the Scandinavian gambling market?
Jonas: It all started when I was studying in New York. The big sites covering American sports impressed me (e.g. espn.com and sportsline.com) and I wanted to do their counterpart in Europe. It seems a bit naïve looking back but I reckon you have to aim for the stars.
GAV: I must say that I'm impressed with your flagship product Live Goals, where do you think your websites stand at this point?
Jonas: We have spent quite some time on usability, content and making pages all responsive. Overall I am quite satisfied with our websites within these aspects. Our key theme right now is making things stable and (more) scalable. Within sports things are so event driven so everything happens in peaks which you really need to be able to cope with.
GAV: What are the strong points of the website and what makes it stand out from the niche websites, beside its already gained credibility?
Jonas: It has to be simplicity and responsiveness. A lot of our competitors – and especially the big ones – have not updated their website nor design in the last several years. We have tried to take a less-is-more approach when designing the website. As over 60% of our traffic now comes from mobile you really have to optimize for all devices; a key aspect here is trying to focus on what is need-to-have and what is-to-have. If you try to include everything and target everybody – at least in my experience – you end up with a product nobody really thinks is amazing.
GAV: What were the bumps on your road when you got started and how did you overcome them?
Jonas: Building a business model around banners is dead (or you really need high numbers of traffic). The biggest bump on the road definitely was to understand how to convert users into customers. I can highly recommend the book "Don't make me think" by Steve Krug if you are starting out online. Focusing on the user sounds so simple but you often get entangled in doing things you personally think are awesome – whereas the users really don't care. Kill your darlings!
GAV: Why Rebel Penguin? It's seems to be a catchy and interesting name.
Jonas: Penguins are true survivors; they survive in the coldest and harshest climates on earth where they can often be the only animals there. I would be proud to manage a business with these qualities and that's why the penguin name came up. Everybody has to be a bit of a rebel – haha – so the name sort of wrote itself when we started out.
GAV: We have browsed your websites and found some high quality content. Are you writing it by yourself or you have a team of people writing the reviews? How many reviews are there on your website?
Jonas: We have two full-time journalists working in the team. They wire a lot of reviews and previews – both focusing on events and sportsbooks/casinos. We also have a bigger team of freelancers focusing on their local language. Content needs to be unique – otherwise don't bother to do it.
GAV: We are sure that you receive daily messages from Affiliate Managers showcasing their products. You of course select them by the brands they work with; but what are your thoughts on how Affiliate Manager-Affiliate relationships should be built?
Jonas: Trust and stability! If you want your business to grow you need to optimize and optimize. In my experience you only get the opportunity to do this if you work in a stable relationship with a handful of Affiliate Managers. Landing pages, calls-to-action, key claims etc. – there are so many opportunities to improve things as you move down the conversion funnel. My best advice is to focus on that – rather than hunting short-term enhanced deals or promos in the iGaming industry. Trust is the oil that makes this process run smoothly. Be honest and assume that your Affiliate Manager is equally intelligent as you. I have seen too many newbies trying to outsmart their Affiliate Manager – which I really believe is a killer for your business.
GAV: How do you see the future of the gambling industry? For instance, will it become a truly global phenomenon in the near future?
Jonas: I think we will see more and more countries regulate online gambling. Like with everything else online the entire world is becoming the local market place. Gambling might be restricted in e.g. the US – but people find a way around. The young can't understand why you ever would go to a betting shop to gamble. As the older generations are replaced the pressure will intensify on the countries that are trying to restrict online gambling.
GAV: Can you name one change that you want to see in the sportsbetting affiliate ecosystem?
Jonas: More transparency and more trust between affiliates and operators. We would all benefit.
GAV: What advise you would like to offer to the new affiliates who are looking to venture into this great industry?
Jonas: Nothing beats hard work. Attend all the conferences and events in iGaming when starting out and share your ideas with people. Nearly all people like to share their experience – utilize that. There are so many opportunities in iGaming – and such high growth – so don't be afraid of people copying your ideas. People are already stuck in their own fantastic idea that they want to realize.
GAV: Who is your favorite celebrity?
Jonas: That's a tricky one. It's boring I know but the first person to think of is really Bill Gates. I am impressed by how he is using his personal wealth – and connections to other wealthy people – to make a better world. It would be so easy for him to sit back and enjoy but instead he chose to get involved in making a better world. I love the process towards making things better. Hope is just a very strong feeling and motivator.
GAV: If you would just open your YouTube search bar, what would you search for?
Jonas: The Strokes – One Way Trigger. It's manic and crazy. Great for working. 🙂
GAV: Back to work. Do you attend any iGaming conferences? If so, which one is your favorite and what is your most fun experience?
Jonas: London, Amsterdam and Berlin are all great conferences to go to. I attend all of them. I really like clubbing with Affiliate Managers after a long day of meetings. The opportunity to talk outside of the work setting creates a stronger relationship which makes things much more fun. Personally having a great relationship with the people I do business with motivates me. Going crazy in Felix Club in Berlin with bet365 is just one of those great moments that I think is so unique to this industry. You get the chance to work hard – and the chance to party hard. 🙂
GAV: How do you rate the chances of Eastern Europe becoming potential gaming hotspot of the future? Where do you think the region must improve upon?
Jonas: In my mind most things here depend on lawmakers adapting to the new world. Eastern Europe is very much online and very much likes to gamble. Lawmakers should adapt to that and give people the freedom to decide what they want to spend their money on rather than trying to confine them to an old regime of control and boundaries.
GAV: Alright, here comes the fun part…., where would you like to travel in Eastern Europe, some part of the region maybe that you haven't visited yet and favorite destination around the world?
Jonas: A country like Ukraine is so vast and so full of history and culture. I would love to find myself stuck out there just meeting the locals without a bigger plan for what should happen. My country – Denmark – is just tiny compared to the vast landscapes in Eastern Europe. I would love to experience the "endless" landscapes out there. Favorite destination has to be Greece – how can you not love a country where everything is going so slow and relaxed. They are really miles apart from traditional Scandinavian efficiency – I love that part – they got life figured out.
GAV: Where you wouldn't want to travel in Eastern Europe?
Jonas: It's probably best advised to stay away from some Russian borders right now, but I don't have any no-go areas.
GAV: What is your opinion about EEG/GAV (Eastern European Gaming – eegaming.org)/Gambling Affiliate Voice – gamblingaffiliatevoice.com?
Jonas: I think it's awesome that eegaming.org focuses on the Eastern and Central European markets as they hold the potential for future growth in iGaming. I would very much side with perfecting the Affiliate – Affiliate Manager relationship so cheers for the good work guys. Keep it up.
3 Things To Consider Before Starting A New Casino Affiliate Business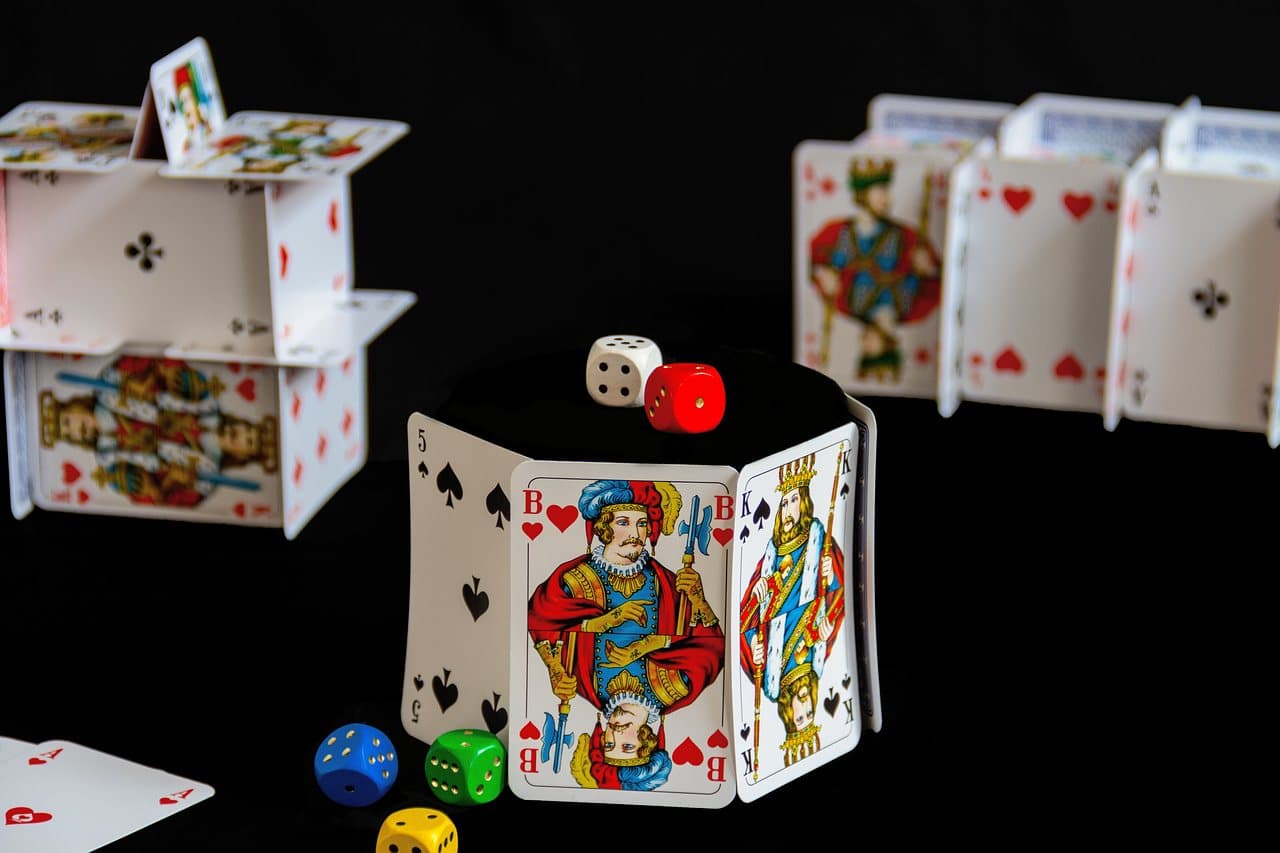 There can be no question that the online casino business is flying right now. It seems that nothing can stop the rapid rise of this exciting industry!
Individuals across the globe are looking to get in on the action, creating gambling affiliate websites to tap into the lucrative wealth that the industry can provide.
Although seriously competitive and ever-changing, the affiliate biz is an exciting one that brings endless possibilities. Whether you are looking to strike out as a review and information portal such as newcasinosites.me.uk, or prefer something slightly different, the affiliate industry can be truly exciting.
In this article, we will take a look at 3 things to consider before starting a new casino affiliate business. From research to the importance of tech, we will cover it all.
Let's get going with the foundation of any career in the affiliate industry.
Know your stuff: The importance of research
If you are serious about launching a new casino affiliate business, you're really going to have to know your stuff.
Online gambling is a lucrative yet complex world, packed with variables and jargon and more that can leave newcomers bewildered. If you are looking to launch a new casino affiliate business, you will need to research the industry heavily. Of course, the best way to do this is to play some casino games yourself! Sign up to a few different sites and get playing, practice makes perfect after all!
You will need a strong grasp of modern technology
If you are serious about starting a new casino affiliate business, understanding the tech behind the industry is also key. You will save plenty of money when building your website if you can learn basic HTML, not to mention you will gain total creative control of your project. After all, this is your project!
When you know HTML, you can constantly revamp and polish your site to keep things fresh for new players. Image is extremely popular in the new casino affiliate business and so you should not underestimate this aspect.
Another key tech to understand is Search Engine Optimisation (SEO). In fact, this is more a type of marketing than anything else, which functions by using keywords, interlinking and meta titles to ensure that a given site finishes as high up as can be in search engine results. If it sounds simple, then that's because it is, at least on the surface. There is no end to the ways you can manipulate SEO to ensure that your new casino affiliate business gets plenty of airtime.
Consider using gambling affiliate programs
If you are still interested in starting a new casino affiliate business, well done! One of the best ways to do so is to join a program, which removes plenty of the burden on you at first.
Basically, these programs show new casino affiliate businesses how to drive traffic to their site, thereby getting your foot in the door of what can be a seriously tough industry to break into. You should really consider joining a program if you feel that your site is not getting the coverage you desire.
The Digital Marketing Mixer delights with SEO MasterClass and a Mad Hatter Themed Summer Networking Party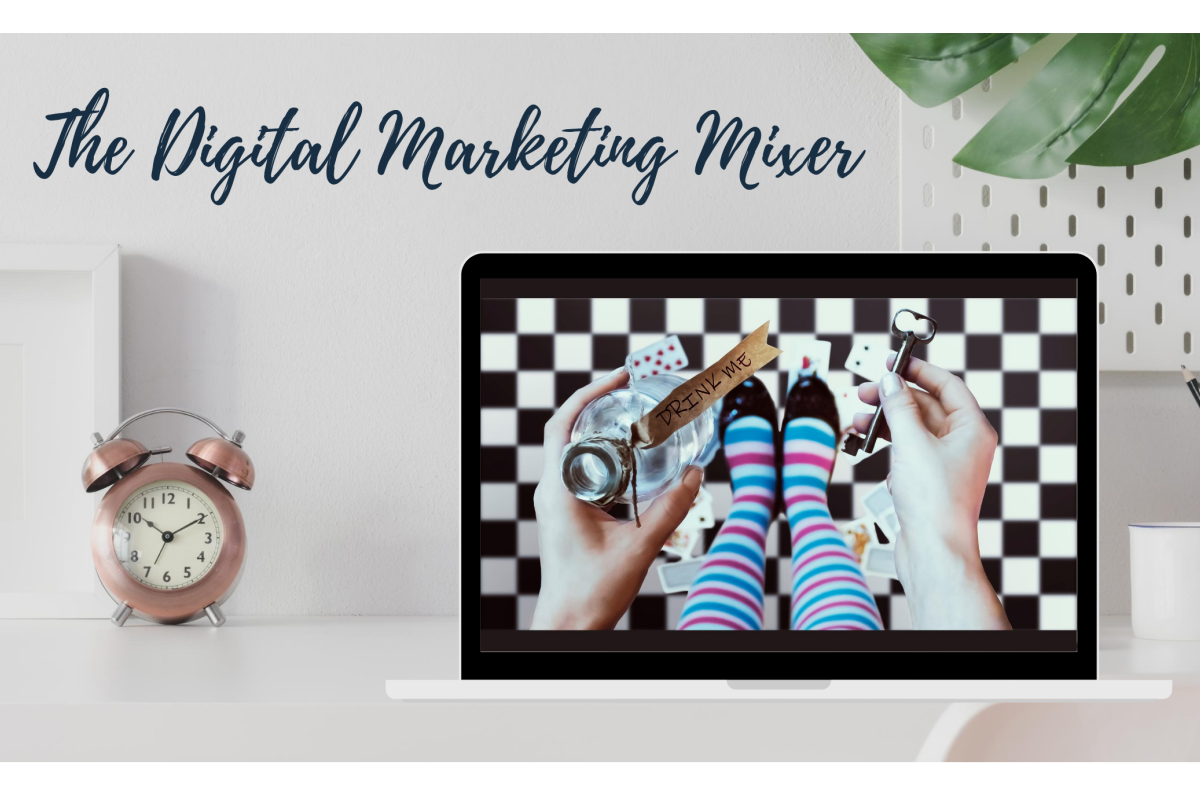 The 3rd iteration of the Digital Marketing Mixer  a FREE business networking event will kick off the British Summer Bank Holiday weekend in style. Guests will enjoy a Mad Hatter Summer Themed, virtual Tea Party on Friday the 28th August between 4-6pm (GMT) via live Zoom.
The virtual networking event, hosted by AffiliateINSIDER CEO and affiliate industry veteran, Lee-Ann Johnstone – is designed to help connect suppliers , brands, agencies and affiliates together virtually to kick start new commercial conversations whilst physical conferences are delayed.
Join the party – Learn the latest SEO Insight and enjoy the show!
"The Digital Marketing Mixer is about making new personal connections virtually in a structured setting. This month we are privileged to also have visiting lecturer Matthew Hughes from the Arts University of Bournemouth (AUB) in the United Kingdom, which offers leading digital media courses. Matthew will be giving an exclusive SEO Masterclass – which shouldn't be missed!"  mentions Johnstone.
The event offers hosted speed networking sessions where a variety of industry topics are discussed in groups along with fun ice breaker games (with great prizes to be won) and themed entertainment. The Mad Hatter Tea Party will also offer guests a mind boggling display of "Alice in Wonderland" style visual trickery delivered live by Canadian entertainer and magician, Ray Anderson.
The focus of this event will bring digital and affiliate marketing businesses together to start new commercial discussions.
Sarafina Wolde Gabrielle, VP of strategy at Income Access, a Paysafe Company, said " The Digital Marketing Mixer offers affiliates, suppliers and operators  a chance to connect in-person and enjoy a fun, short and structured virtual networking session" , whilst Lloyd Richman, the founder of iBet Directory said:  "The Digital Marketing Mixer offers guests a great opportunity to make new contacts and gain an inside view on current changes taking place in our industry. This is a fantastic opportunity for small businesses, publishers, agencies and operator brands to come together and get new business done!" 
RSVP FOR FREE and enjoy the next Digital Marketing Mixer – HERE
Digital Marketing Mixer to be hosted for second iteration of FREE business networking on 30th June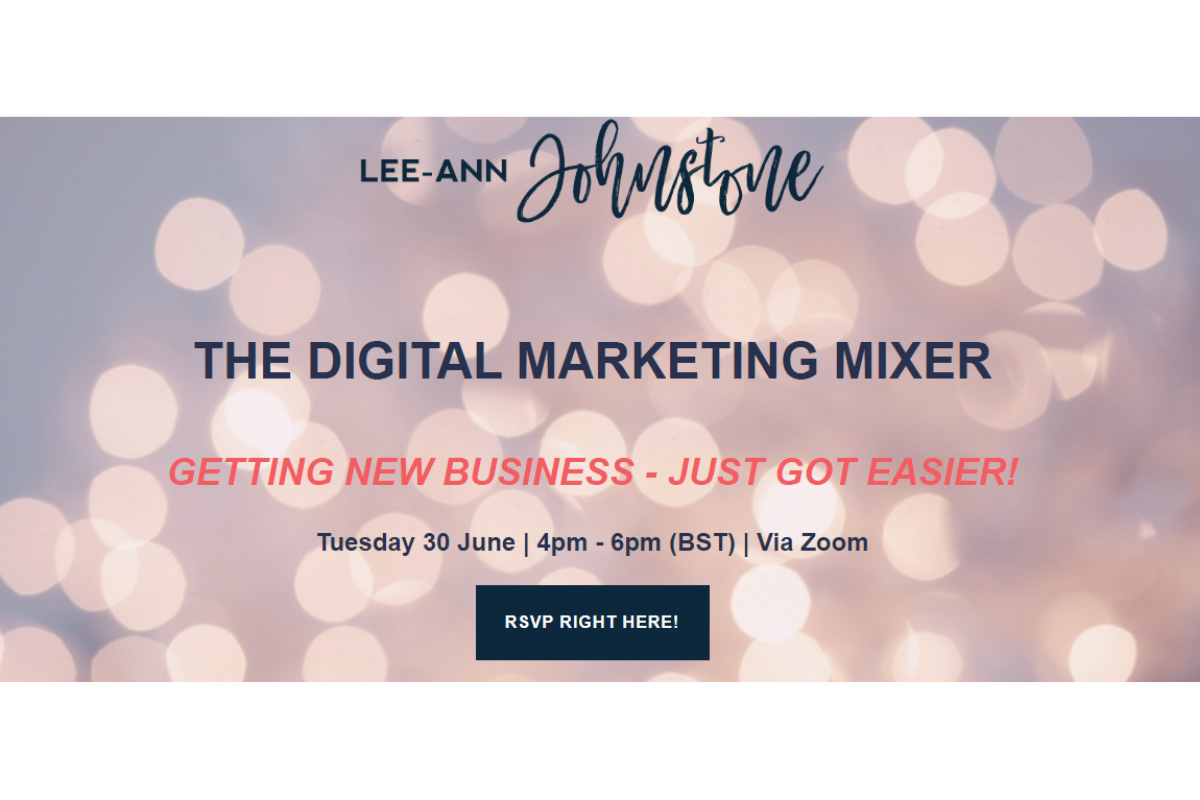 Last month saw the launch of the first Digital Marketing Mixer, a FREE business networking event created by Lee-Ann Johnstone which hosted over 150+ iGaming and Affiliate Marketing professionals in attendance.
The event which received outstanding delegate reviews, will be hosted again on Monday 30th June between 4-6pm (BST) via Zoom. The aim of the speed networking event is to bring together affiliates and digital marketers, technology providers , agencies, experts and marketing service providers together to promote their services virtually.
With limits on travel and attendance at physical events still in play opportunities to network for new business have been limited. That combined with increased remote working has had a natural impact on business development slowing in the short term.
The Digital Marketing Mixer has been created as an open platform for professional social networking to take place in a structured but relaxed virtual atmosphere. The event has been created to support new business and continued lead generation for all businesses operating in the Affiliate industry.
Lee-Ann Johnstone, the event host commented: "The Digital Marketing Mixer is a key event for digital and affiliate marketing businesses to get better connected during this uncertain time. The objective is simple, bring people together to talk, to collaborate and ensure new business and service opportunities continue to thrive. I've created this FREE networking event for EVERYONE to benefit from in the affiliate industry to help get new business deals done."
The mixer remains 100% FREE for delegates to attend and is open to any vertical. Once again the event is held in collaboration with founding collaborators GPWA.org, iBet Directory, and AffiliateINSIDER collaborating to deliver this event.
"The toughest part of the conference experience to replicate online was always going to be those oh-so-important conversations in the bar. I was delighted to find myself in just such conversations at the Digital Marketing Mixer – top marks! "  said Sue Dawson from bestnewbingosites.co.uk who attended last month's inaugural event. 
The Digital Marketing Mixer will offer a host of  fun networking games, speed selling challenges and enable delegates to enjoy discussing the latest industry trends whilst providing a platform to market their goods and services. The focus of this event remains on getting digital and affiliate marketing professionals quickly connected, getting new deals – done!
Lloyd Richman, founder of iBet Directory commented: "The Digital Marketing Mixer Party is a great concept and offers all delegates the option to contribute unlike other webinars and conferences. It had a good mixture of natural event speakers, experienced iGaming professionals and new people to the industry. A great event which was highly successful."
If you are an agency, affiliate, consultant, operator, digital marketer, payment provider or saas product owner, everyone working with or in the affiliate industry is welcome to attend.
RSVP FOR FREE and join the Digital Marketing Mixer – HERE