Affiliate Interview: Dave S founder at BestBettingCasinos.com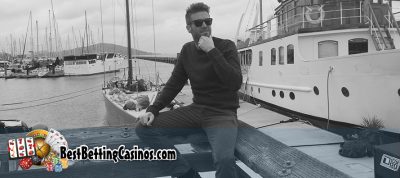 The Affiliate Interviews section is on fire, with yet another gambling affiliate rock star sharing his story about his journey into this great industry. Today we catch up with Dave S, founder of BestBettingCasinos.com
GAV: Hi Dave, first of all, we would like to thank you for the opportunity. Could you please share your profile below as an introduction to our readers?
Name: Dave S
Age: 35
Hometown: Alkmaar
Living in: The Netherlands
Favorite Food: Indian Cuisine
Must Read Book: Zlatan (By Zlatan Ibrahimovic)
GAV: Tell us a bit about yourself, we want to know who Dave S really is, the main person behind BestBettingCasinos.com. Where were you born? What was the key idea of developing this great website?
Dave: Of course I can tell a long story about my past and the things I did. But I think it is better to take you in to my life right now. At the moment I own an internet company in which we exploit online and mobile concepts. BestBettingcasinos.com is one of them. The others are dating websites and a mobile Football app for local football clubs in the Netherlands.
I love to explore the world and many businesses. After working for an online casino for a short period we decided to sell the casino. I love the casino business but I did not want to work for a casino again. So we started our own affiliate website. And at the moment of writing this interview we are online for 1 year and 5 days.
GAV: Since there are thousands of casino review websites out there, where do you think BestBettingCasinos.com stands now?
Dave: Yes there are! And I think it is pretty hard nowadays to startup a new affiliate website in this business at the moment. But we love the business, I wanted to stay part of the amazing iGaming industry.
We are just at the start of something beautiful. After a year online, 700 pages further and from 0 visitors to around 100 unique today, we are really happy. And we are still growing every day in traffic and revenue so we are getting more and more motivated to get the website up to a higher level.
GAV: What are the strong points of the website and what makes it stand out from the niche websites? We can certainly say it jumps out of the routine websites…
Dave: If you visit the website there is one thing that really stands out in my opinion. That is the webdesign and the layout we have used. A nice colored design and easy navigation. With large images on the landingpages but not like some bannerfarms I see in the business.
Dave: And I guess the way we are writing stands out from some other websites. We write in a really personal structure. So when a visitors starts reading it feels like we are talking to him, and take him all the way through a casino or a new promotion. 
GAV: What were the bumps on your road when you got started and how did you overcome them?
Dave: I guess this must be time. At the moment this website is not our core business. Me and my mate Koen both have some other projects next to this website. So in the beginning we had to do some time management. But when after only 3 months the first revenues come in you will get motivated and all of a sudden it is easier to reserve some time work on the website.
So I guess motivation and dedication are key to overcome bumps, and of course results.
GAV: We have browsed your website and found some high quality content. Are you writing it by yourself or you have a team of people writing the reviews? How many reviews are there on your website?
Dave: I guess at the moment 90% of the content is written by Koen and myself. Since a few months we also started a partnership with some external writers. I think they write around 7 posts a week. All the other content is our own. This is a well thought choice because we are the only ones who know what our visitors like and what our writing style is.
At the moment there are around 40-50 unique casino reviews on the website. But our strength are the unique bonus and news reviews.
GAV: How do you keep the content fresh and devoid of clutter when a lot of fluff and nonsense appear on the Internet on a daily basis?
Dave: Haha, you are right! We only write about a news item or a bonus if we think it is interesting for our visitors. And above that we do not add small posts. If we add content to the website it are long posts with full information about the subject.
But I think it is not possible to avoid clutter, Because not every visitor is interested in the same stuff. It all depands on how you write about a subject in my opinion.
GAV: We are sure that you receive daily messages from Affiliate Managers showcasing their products. You of course select them by the brands they work with; but what are your thoughts on how Affiliate Manager-Affiliate relationships should be built?
Dave: Yes since a few months we are receiving daily mails from new brands. I think a good relationship between webmaster and affiliate manager is based on trust. You build up a relationship by communicating with each other and listen. And it is important to follow up the promises you make.
In my experience it doesn't work when an affiliate manager pushes you every single moment. We are all in to get the best results. And in the end some brands work on your website and some don't. And most of the times the not converting brands have the most pushy affiliate managers.
We never give any promises according to spots, conversions and traffic because you will never know what a consumer does or if a brand converts. When you give no expectations I think the relationship will stay good.
GAV: How do you see the future of the gambling industry? For instance, will it become a truly global phenomenon in the near future?
Dave: I hope it gets global of course. But I don't think it will very soon. For example. We are living in the Netherlands. The regulation talks are being postponed all the time. First it would be regulated in 2014, than 2016 and now maybe 2017.
GAV: Can you name one change that you want to see in the casino affiliate ecosystem?
Dave: I think I am pretty happy with the way it goes.
What advise you would like to offer to the new affiliates who are looking to venture into this great industry?
Dave: I have one important one. Before you start be aware that you can only succeed in this business when you are dedicated and willing to work hard. The time of earning huge amounts of money in a short period is gone.
GAV: Who is your favorite celebrity?
Dave: Without a doubt my mate Zlatan Ibrahimovic! Legend and good example for young people who want to play sports. And above that a great person!
GAV: If you would just open your YouTube search bar, what would you search for?
Dave: Great skiing downhills.
GAV: Back to work. Do you attend any iGaming conferences? If so, which one is your favorite and what is your most fun experience?
Dave: I try to visit them all. My best was Berlin last year in October. Uhhhhhhh my most fun experience I really have no idea. I probably think the Lamborghini riding at the BAC. 
GAV: How do you rate the chances of Eastern Europe becoming potential gaming hotpot of the future? Where do you think the region must improve upon?
Dave: As I look at my own traffic and conversions I think there are still a lot of "bonus hunters" in Eastern Europe. But with a lot of the eastern Europe countries connecting to the EU I think the business will get better and better over there.
GAV: Alright, here comes the fun part…., where would you like to travel in Eastern Europe, some part of the region maybe that you haven't visited yet and favorite destination around the world.
Dave: The first city that comes on this question is Riga and the second one is Bratislava. Haven't been at them before. Heard some good stories about it.
My favorite destination around the wotld is by far Rio de Janeiro. Have been there in summer 2016 during the Football World Cup. That city has everything you need. In Europe I would choose Barcelona, I which I am gonna life for a few months at the end of this year.
Where you wouldn't want to travel in Eastern Europe?
Dave: Poland and Ukraine do not attract me at the moment. I don't know why but where the first countries that came up.
GAV: What is your opinion about EEG/GAV (Eastern European Gaming – eegaming.org)/Gambling Affiliate Voice – gamblingaffiliatevoice.com?
Dave: It is always good to have an organization like this around. A little regulation and watchdog most of the times is very positive to keep the business booming.
And I like it that you give the floor to Affiliates to talk about their businesses. Keep up the good work. I really enjoyed the interview and hope people get inspired to join our beautiful business. 
1xBet Partners: An affiliate program that stands out from the crowd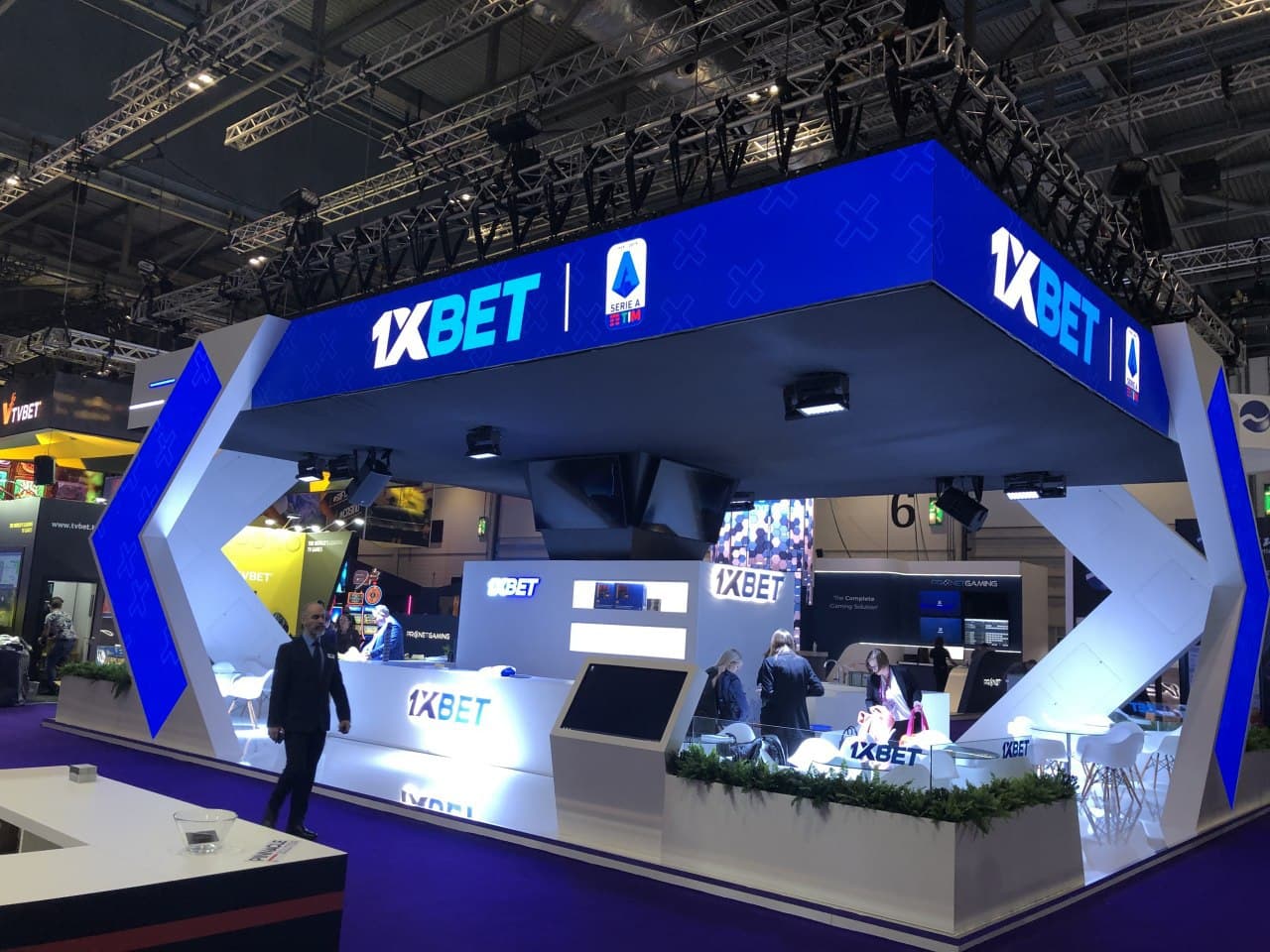 Nominated for the Affiliate Program of the year at the Global Gaming Awards, the 1xBet Team reveals how the bookmaker has built a 30,000-strong network of healthy partnerships across the globe, with each 1xBet Partner receiving feedback and exclusive promotional materials to ensure they accurately represent the 1xBet brand of quality and success.
iGT: How important are affiliates to the betting industry and, in particular, 1xBet?
1xBet Team: The mechanics of affiliate programs make affiliates a vital part of any industry. Betting is no exception because also, thanks to partners, brands manage to increase growth rates. This is quantifiable, with key indicators being new users, deposits, player activity.
We have great respect for the 1xBet affiliate program participants who introduce their audience to our brand. We have more than 30 thousand partners from all over the world on our side, and this list includes both the owners of huge sites and novice bloggers, for example.
The contribution of each affects the results that we achieve. Therefore, a partnership is a two-way road. After all, we, in turn, offer affiliates favourable terms of cooperation.
iGT: What is the key to a successful affiliate program?
1xBet Team: Today, the number of affiliate programs is growing, including among bookmakers, and you need to be able to stand out. How to do it? There may be different approaches here: someone offers high commission rates, someone has an original approach to communication, and someone invents new models of cooperation.
We constantly evaluate our work in the area of ​​partnership programs. Our positive results are reflected in victories and nominations at prestigious awards. For example, this year, we were nominated for the Affiliate Program of the year at the Global Gaming Awards. This is a good sign that we are continuing to move in the right direction.
iGT: How has 1xBet assisted its affiliates to overcome challenges and reach their target markets?
1xBet Team: An affiliate program is a good opportunity to make your project profitable. For many of our affiliates, working with us is their primary source of income.
We are fully aware that partners have their own goals and challenges, and therefore we make collaborating with us reliable and orderly. Each partner can count on feedback and receiving exclusive materials for publication. We stand for quality, and we need partners to convey information about our brand correctly.
1xBet Partners is a story about healthy partnerships, where both parties try to give their maximum to achieve the optimal results.
iGT: What feedback have you received from affiliates over the last year?
1xBet Team: We have received many positive messages from affiliates. 2021 is turning out to be a great year because it's been an exciting sports season: the Euro, the Olympics and dozens of other events. Therefore, we prepared various large promotions for all these activities.
This allowed partners to monetise their traffic, and for us – to introduce new users, who could bet on their favourite sports, to this feast of sporting action.
Let's not forget that 1xBet is also a prominent player in the esports arena. We have major agreements with ESL and WePlay, an excellent range of betting options, plus attractive promotions dedicated to top tournaments. This only expanded the potential for cooperation with us, especially for those sites that do not gravitate towards sports.
In short, the partners are excited about how things are going in 2021. We are too.
iGT: How do you plan to continue to support and help grow your affiliates in the future?
1xBet Team: We have a number of ideas on how to make our affiliate program even better. Of course, we are constantly working on improving what we have, but we also have new ideas in our plans.
We would not want to reveal all our cards yet, but the partners will definitely be happy with any new methods adopted by 1xBet Partners. Stay tuned!
Blexr has been crowned Best Casino Affiliate at this year's IGB Affiliate Awards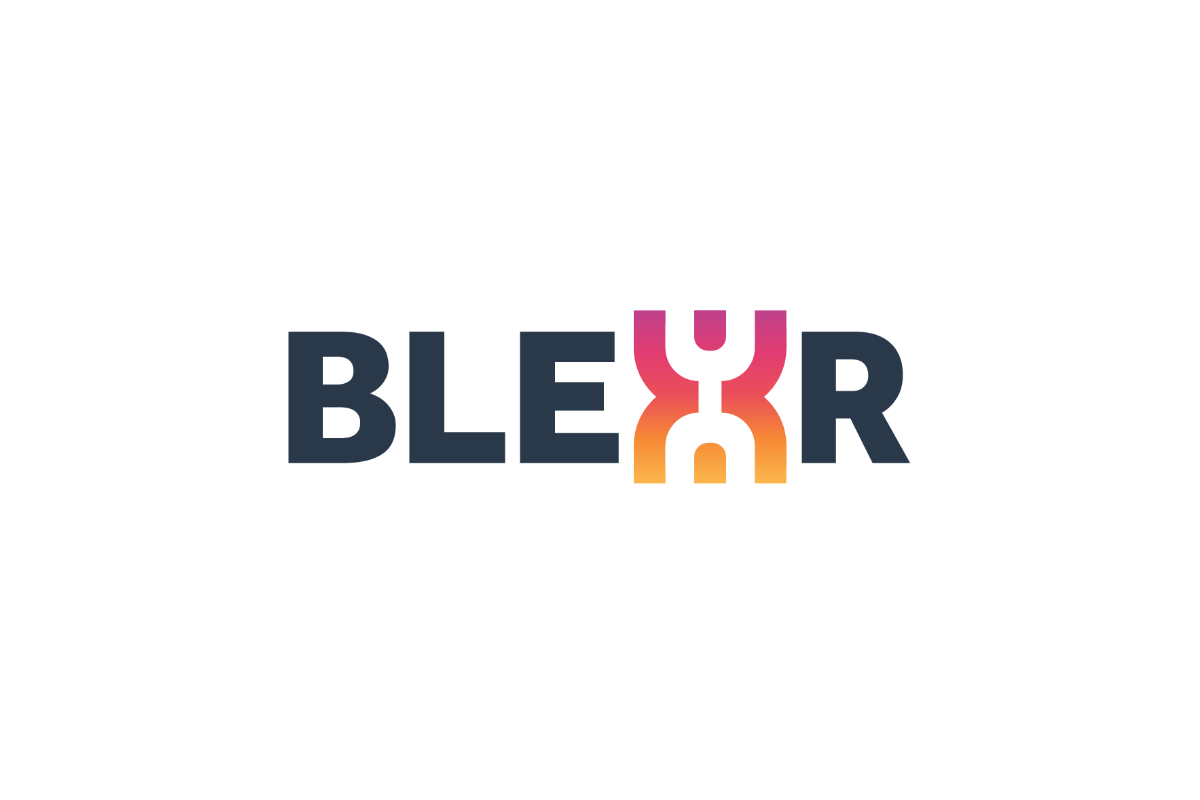 The IGB judges said the company's innovative work with SEO "helped Blexr stand out as a winner, and we liked the deposit guarantee that they offer to their customers".
The judges added: "Their selective way of working means Blexr only collaborates with top quality partners, which judges felt had helped contribute to their impressive growth over the last 12 months."
IGB also mentioned how "Blexr's charitable work within the community helped them stand out as an affiliate to be highly commended".
Blexr is a lead generation company which operates in the iGaming, sportsbook and forex affiliate markets. It also owns the Home Grounds website, which serves a community of home baristas.
Ian Hills, Blexr's general manager in Malta, said: "We're delighted and thrilled to be recognised by IGB this way.
"We pride ourselves on recruiting smart people with innovative ideas and winning a prestigious award like this one is a lovely way for the whole team to be rewarded for their hard work and dedication."
GiG Media reaches top 3 in EGR Power Affiliates Ranking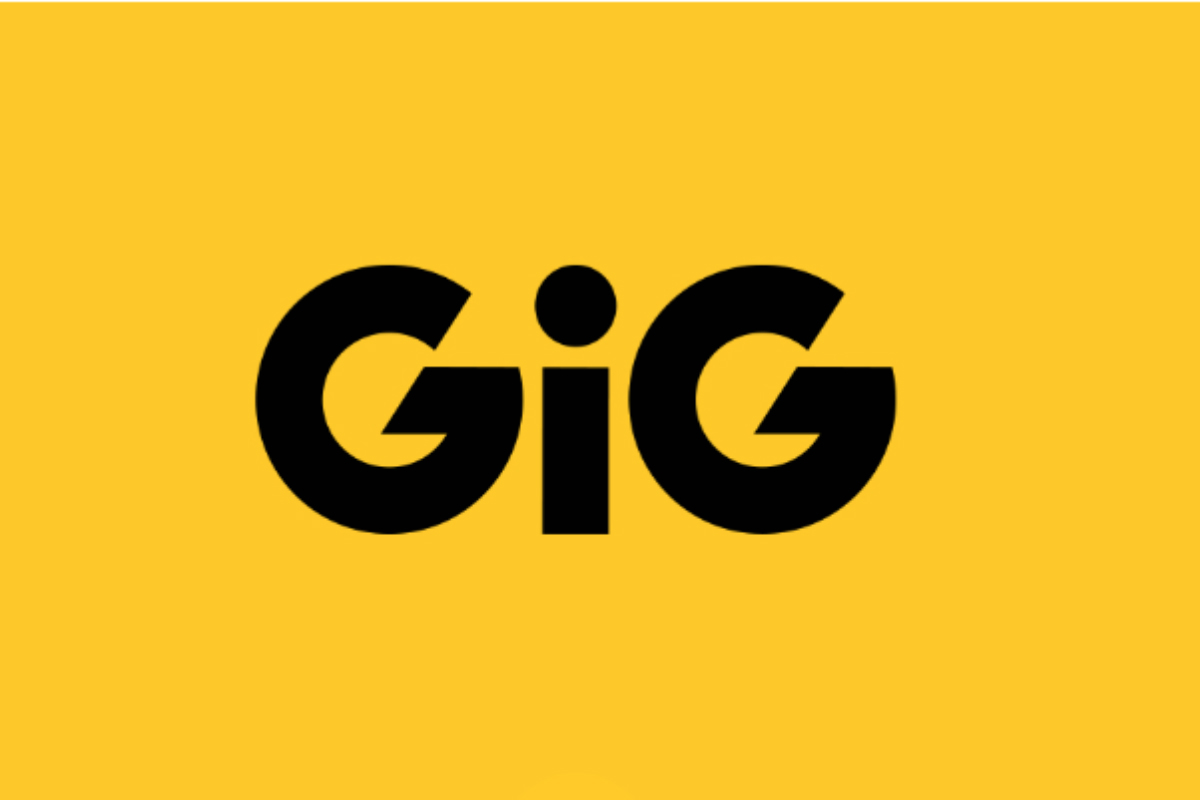 Gaming Innovation Group's media affiliate business, GiG Media has been given industry recognition as one of the top three power affiliates within the gaming industry in this year's Power Affiliate Ranking 2021.
The annual Power Affiliates list commends 25 of the most successful affiliate businesses in the global gambling industry and is referred to by EGR as "a comprehensive rundown of the biggest online gambling affiliates operating in the sector today."
GiG Media grew from strength to strength in 2020, In December 2020 GiG Media realised an all-time high in monthly revenue and generated the 2nd highest monthly player intake over the past two years. The positive developments continued in the new year. In  Q1 2021 GiG's media business reached an all-time quarterly high in player intake and in revenue.  In Q1 2021 player intake grew 56% YoY and 31% QoQ hitting an all-time high in players generated quarterly for GiG Media.
Jonas Warrer, CMO at GiG said: " I am extremely proud that we have officially been named one of the top three Power Affiliates in this year's EGR Power Affiliates Ranking, up nine places from last year! This is a strong testament to all the hard work and dedication the organisation has put into improving our websites, our campaigns, our IT, our content, our design, – just to name a few areas. I am happy to see that our focus on organic growth resulted in continuous improvements throughout 2020, with the aim of new all-time-highs to come throughout the rest of 2021."