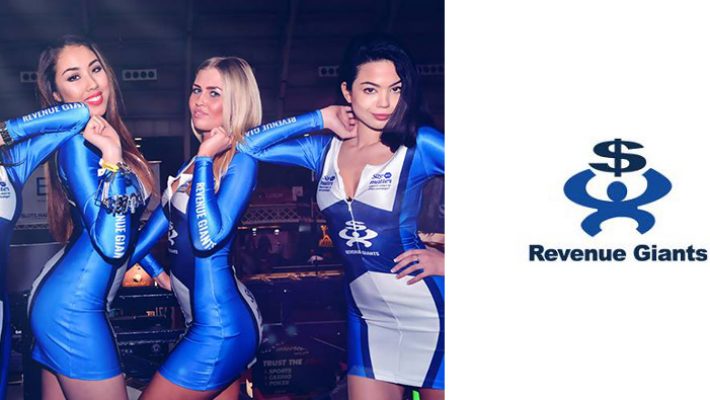 Affiliate Managers under interrogation by GAV: Alina, Senior Affiliate Manager at Revenue Giants
To continue our series of "Affiliate Managers Under Interrogation by GAV" we talked to Alina, from Revenue Giants, who has been in the industry for quite a while and is very well respected by her affiliates. So, without any further delay, here is our interview with one of our best partners at GAV.
Name: Alina
Age: 26
Hometown: Bucharest
Living in: Bucharest
Favorite Food: Like every classy lady, a good steak with fries can always be the highlight of my day 🙂
Must Read Book: Tough choice, first one that comes to mind is "Name of the Rose", by Umberto Eco.
Affiliate Manager at: RevenueGiants
GAV: Hi Alina, first of all, tell us and our readers a bit about yourself. How did your career start in the industry? What determined you to engage in this activity and start working at Revenue Giants?
Alina: Well, I've been working in the industry for 5 years already, not sure when time flew, I never thought it will be a long-term commitment, but it's proven to be quite addictive 🙂
It started like any job hunting process, filled with energy but lacking a clear purpose. RevenueGiants gave me purpose and focus, and it's such a dynamic and fulfilling environment that I stuck to it, and will keep doing so.
GAV: Revenue Giants is the affiliate program for more than 15 world famous Casinos. What do you think is the key aspect affiliates appreciate regarding your affiliate program?
A: I'd say there are more keys aspects: dedication, communication, going the extra extra mile and, of course, being super responsive and always focused on fixing problems/improving affiliates' revenue.
GAV: What is your personal opinion about fair gaming? Do you think there is room to improve the view of the gambling industry? I mean, is there a new generation prepared to do that? Both Affiliate Manager and Affiliates.
Alina: I believe there's been an obvious progress in the past years, online communities have developed a healthy environment for making online gaming more transparent. There's always room for improvements, and I'm sure this is an on-going process. I have noticed there's already a much better communication between affiliate managers and affiliates, which is meant to facilitate feedback channels and improve players' experience.
GAV: Could you fill us in on your current offer for affiliates and maybe a brief description of your program?
Alina: We can offer affiliates pretty much any type of deal: revenue share (up to 40%), CPA deals, hybrid deals, you name it. It depends a lot on the traffic type, geos etc.
GAV: What markets does Revenue Giants target, and what makes it stand out in the huge crowd of casino affiliate programs?
Alina: Revenue Giants' clients target pretty much worldwide countries, we have very few restrictions, and we can work and convert well almost any geo. What stands out? Fairness and dedication mostly.
GAV: Since the Amsterdam Affiliate Conference is almost here, we would like to ask your opinion on these event, are you guys attending these conferences or are you going to be in Amsterdam?
Alina: I think this type of events is very productive for both affiliates and affiliate managers, it's the perfect occasion to build trust and exchange feedback. We're usually attending and we're determined to participate at even more events, we don't know yet about Amsterdam, we'll use the element of surprise this year 🙂
GAV: Where do you think the online casino industry will be in 3 years, and of course, on which scale do you see Revenue Giants?

Alina: I foresee innovation when it comes to games technology, as well as improvements on the user experience side, think the online casino industry will become increasingly focused on user experience/customer care and on building a fair and transparent environment.
GAV: Since Central and Eastern Europe offers a large pool of successful affiliates in the industry, do you think that this region is somehow overlooked by brands that are not applying for licenses in the demographic and are there many super-affiliates that you managed coming from this region?

Alina: We're not overlooking any geo/type of traffic, always testing and monitoring traffic, keeping up to date with trends, our motto is to test before drawing any conclusions. There are definitely super-affiliates coming from this region (in our case), it usually depends on each brand how it converts users from any specific regions.
GAV: Who is your favorite celebrity and if you'd have to a pick a destination in Eastern Europe, where would you travel?
Alina: Not sure I have a favorite celebrity, you just gave me something to think about. Loading.
As to the travel destination, must make a confession. Even if it's super close, I've never been to Budapest, so I'd choose this one for my next destination.
GAV: Where you wouldn't want to travel?
Alina: Hmm this seems to be the wrong question 🙂 I think absolutely every place in the world has something to teach us, something valuable to learn from, and something beautiful to see.
GAV: What is your opinion about GAV(GamblingAffiliateVoice.com)?
Alina: Good efforts, good initiatives, keep up the good work 😉
Related
content_copyCategorized under
About author