ThePOGG Relaunches: Quality Design to Match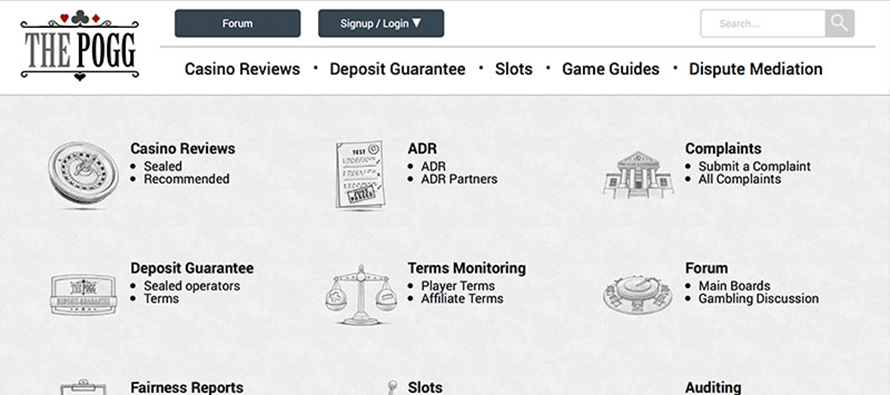 ThePOGG.com is proud to announce the relaunch of its website. Following on from ThePOGG.com's recent accreditation as an ADR by the UKGC and the expansion of ThePOGG network to include POGGStrategies and POGGWebmasters comes the relaunch of the original site.  With an increased emphasis on user experience, particularly for mobile users, the new site continues to offer a high quality complaints resolution service which has been expanded to address affiliate complaints through the introduction of POGGWebmasters.
The new site is far more intuitive for users and this together with the decrease in page loading times ensures optimum user experience.  The site design itself is fresh, current and innovative; its goals to let players know about all the services offered and to highlight that ThePOGG is ultimately there for their protection. Now players will find it easier to locate our quality casino reviews, submit a casino complaint, or use our forums to discuss anything related to gambling.
"I've long felt that the design of ThePOGG.com failed to effectively convey the strength and quality of the content we were publishing and left us looking like one of the crowd rather than leaders within our field. The new design that John Wright has put together far more effectively showcases the unique approach to affiliate marketing we've taken and offers users a significantly improved experience. It's been a long time in coming, but the design of the site now lives up to the high standards set by our content and services." Duncan Garvie – Manager and ADR Official for ThePOGG.com
"I strongly feel that ThePOGG.com is one of the more important casino portals online. I know the quality of reviews, complaints, fairness reports and audits are some of the best around and I wanted to ensure the design relayed the quality of work put in. Although the content and value remains just as strong as it was before, the new design is a big step in the growth of ThePOGG. As much as the site aims to be a valuable resource for players, I find it to be equally valuable to affiliates."  John Wright – Gaffg.com
New Design
The design team made a conscious effort to avoid the use of banners and other calls to action that can detract from usability. This allows a clearer pathway for users to navigate their way through the site ensuring that their journey is intuitive and their experience positive.
Improved Speed and Mobile Functionality
The new site design features a significantly shorter load time and faster more responsive design for users of mobile devices.  Site load speed has a direct impact on user experience and it was one of our big concerns to decrease load time when creating the new design. The previous design was not mobile friendly and with many casino portals reporting their mobile traffic being greater than their desktop traffic, it made sense to upgrade the website to meet user needs.
Unique Selling Points
ThePOGG has many features that are resources for players that cannot be found elsewhere
Detailed & honest Casino Reviews
ADR Accreditation by the UKGC
Casino Complaints
Deposit Guarantee Seal
Player Terms & Conditions Monitoring
Slots Reviews & RTP Data
Audit Reports
Fairness Reports & Game Testing
ThePOGG Network
ThePOGG.com offers several innovative and completely unique resources to both player and industry users.  The Terms and Conditions Monitoring Service is exclusive to the site offering customers protection from retroactively changed Terms and Conditions. The Fairness Reports section investigates credible player concerns relating to game fairness through extensive statistical analysis.  The Deposit Guarantee Seal offers players a level of security that is unparalleled in the affiliate market – no other affiliate portal actively offers to refund a player's deposit if a casino recommended by them is found to treat a player unfairly.  The Auditing Service gives operators the opportunity to receive in-depth feedback relating to their operation in order to provide customers with the best possible experience at their casino.  Players can also access published Audit Reports that allow a greater level of insight into the service an operator provides.  The Casino Reviews listed on ThePOGG.com are the most rigorous and robust to be found in the industry.  They give honest and accurate reflections of the services provided by online operators and most importantly for player peace of mind: placement and recommendation on ThePOGG.com can NEVER be bought.
ThePOGG Network has undergone significant expansion in the last 12 months with the introduction of POGGWebmasters.com and POGGStrategies.com.  POGGWebmasters reviews the affiliate programs currently in operation and takes forward any complaints submitted against them for aggrieved affiliates. As part of the reviewing process Terms and Conditions are investigated thoroughly in order to allow an accurate assessment of their favorability for affiliates to be determined.  POGGStrategies provides statistical analysis of casino games and details information pertaining to optimal strategies for players. It also offers hand analyzers and strategy trainers alongside fairness calculators.
Paysafe's Income Access wins 'Best Tech for Affiliates' 2022 iGB Affiliate Award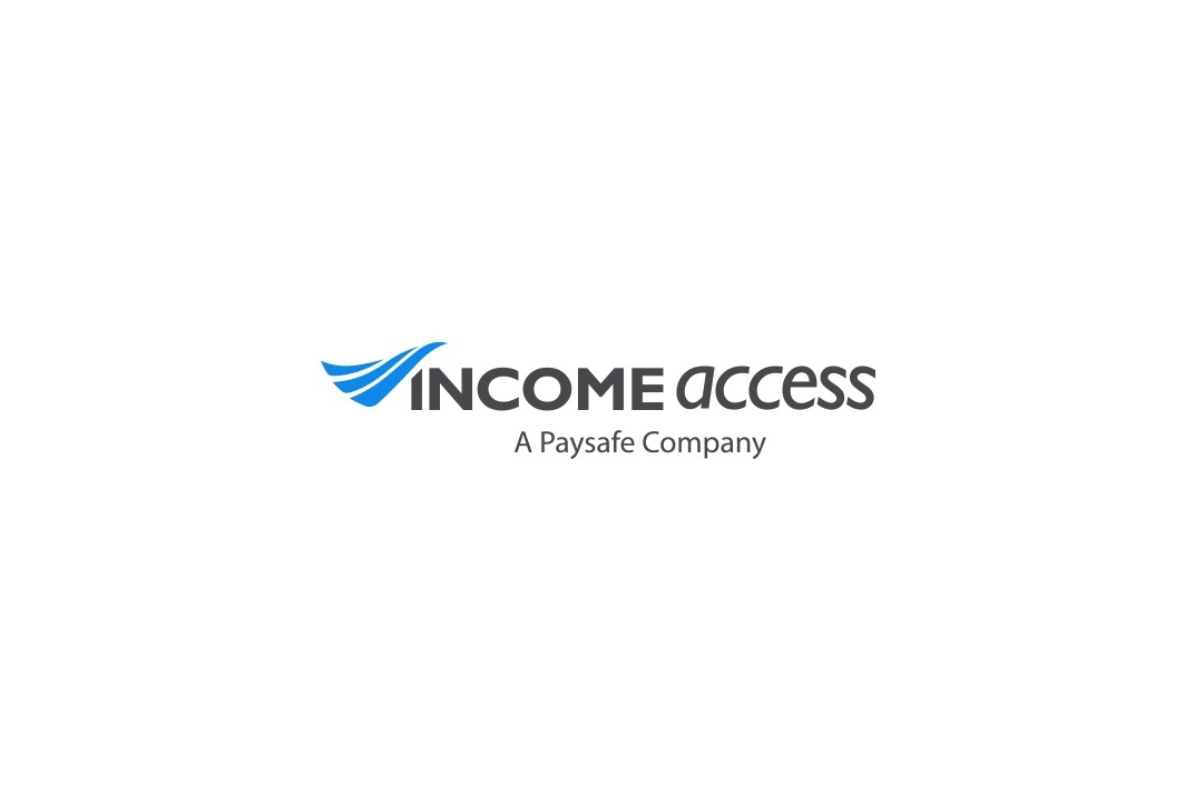 Income Access platform recognized as the leading software solution for global iGaming affiliate marketers at industry awards in London 
 Paysafe, a leading specialized payments platform, today announced that Income Access, its marketing technology and services provider, won in the 'Best Tech for Affiliates' category at the 2022 iGB Affiliate Awards, held last night at the Troxy, in London, U.K.
Taking place during this week's ICE London and iGB Affiliate London conferences, the iGB Affiliate Awards recognized the affiliate marketers, affiliate managers, operators and software providers like Income Access that have excelled in the global affiliate space over the last 12 months. Income Access' 'Best Tech for Affiliates' iGB Affiliate award follows a series of major affiliate-focused upgrades to the company's turnkey multi-channel tracking and reporting platform.
Among 30+ unique reports, the platform's key reports were enhanced in 2021 through 2022 to optimize the user experience (UX) for affiliates while increasing transparency on data and performance metrics. Other tech enhancements included a move to the cloud to improve response times for affiliates and facilitate scalability for the future.
Affiliate payments were also streamlined through a platform integration with Paysafe's Skrill digital wallet, with the addition of multiple new currencies.
Income Access continued to strengthen the Income Access Network, the iGaming industry's longest-serving independent affiliate network. Over the last 12 months, multiple new brands serving a diverse range of iGaming verticals and markets integrated with the Network, and its affiliate membership expanded by 1,000+.
Geoff Smorong, Vice President of Operations at Paysafe's Income Access, said: "Whether it's our affiliate platform, the Income Access Network, or our affiliate management services, affiliates are at the heart of everything we do at Income Access. We're therefore delighted to see our software development and technology honoured at the iGB Affiliate Awards."
Zak Cutler, CEO of North America iGaming at Paysafe, commented: "Affiliates play an instrumental role in player acquisition for iGaming brands and have helped drive the growth of our wider industry. Given the affiliate channel's importance, this award is a huge achievement for Income Access, reflecting the innovation, hard work and dedication of their entire team."
Crash course for becoming a master in Casino Affiliate Marketing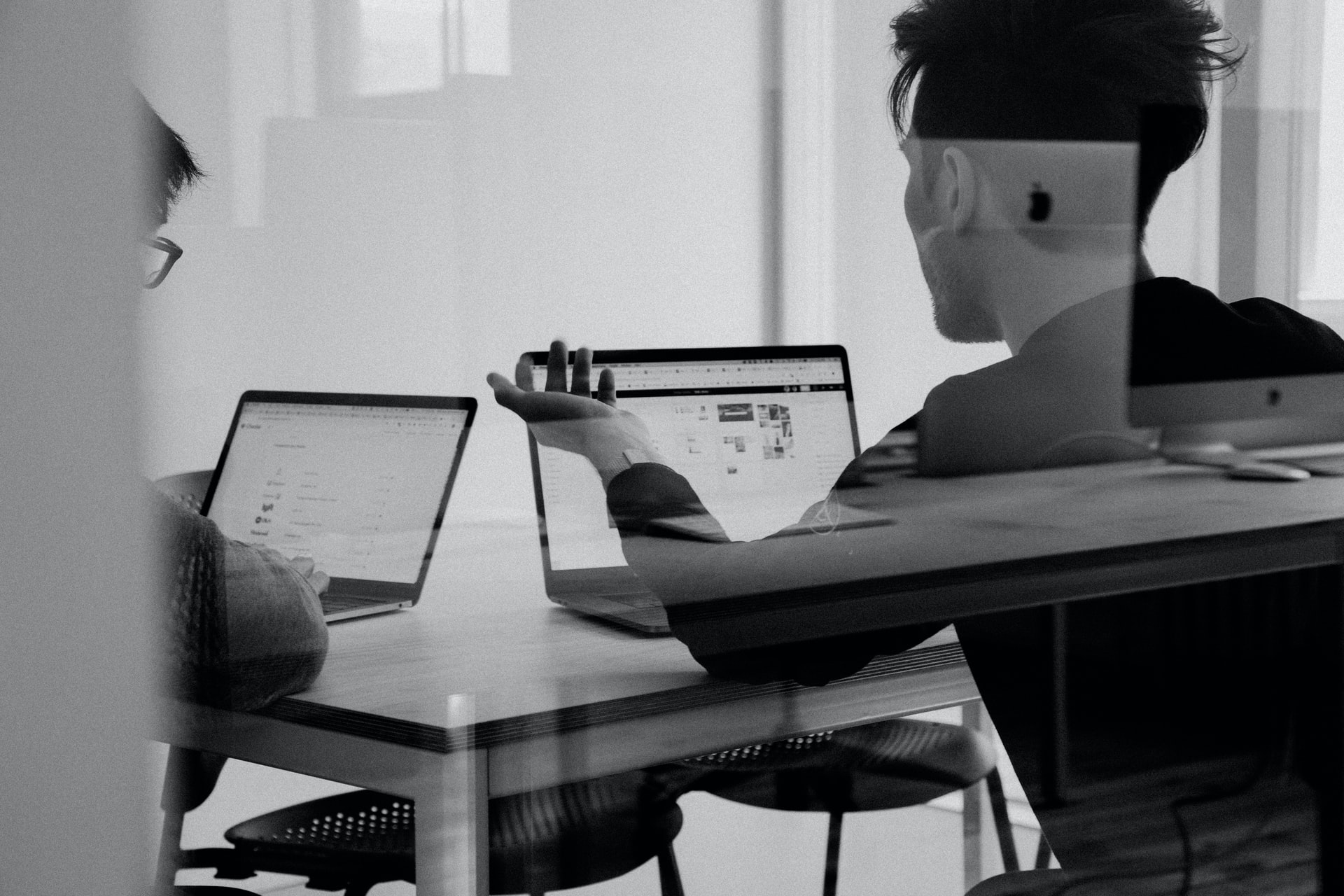 Intro
Online casino culture is immensely popular. With the increasing popularity of online casinos, another profitable device is also getting popular, known as online casino affiliate websites. A casino affiliate works alongside an online casino in promoting their business in return for a commission. In some cases, they may have experience operating an online casino. They provide all the details regarding gambling activities and other relevant information about a gambling site. So, the players can be well aware before taking any action. In this article, we will be discussing the basics, tips, and tricks of becoming an affiliate (casino affiliate).
Affiliate programs
Casino affiliates act as a mediator between the casinos and players. The casino affiliates get a tracking link for tracking the players who play or register in the casino. The affiliate program ensures to pay a business partner for bringing the players to the casino. Joining an affiliate program is simple as it does not require any sign-up charges. You are only required to have a website, to promote the various brand of online casinos by setting up banners and other related advertisements. Once the visitors click on the ad, affiliates start earning money. There are some essential factors to consider before joining an affiliate program.
You must be sure that you are entering into a partnership with a reliable and reputed casino.
Ensure that the number of commissions is processed timely in a safe environment.
Features of a casino affiliate
Sometimes it becomes difficult to spot casino affiliates and casino websites. Here are a few features that are applicable for casino affiliates only:
Generally, casino affiliates have the same type of imagery and similar language to attract players.
Affiliate websites do not have game catalogs like casino websites rather they provide reviews of online casino games and certain free demo games.
Casino affiliates usually promote multiple casino brands with various logos, advertisements, and offers.
The main goal of casino affiliates is to get players and sign them up for one of their casino partners.
Payment arrangements for Casino Affiliates
In terms of payments, there are two models that are very popular for paying affiliates.
The first one is the revenue sharing model that ensures payment to a casino affiliate as a percentage of profit earned from the traffic generated by the affiliate in a month. In this case, the higher traffic is equal to the higher payment.
The other model is CPA or cost per acquisition model. Here, payment is based on the users' The online casinos pay the affiliates based on — whether a player signs up for a casino account or signs up and makes the first deposit. But in both the models, the income is based on performance.
Some casino operators provide only one payment option, while others can offer more than two. Before joining an affiliate program, an affiliate should understand certain restrictions, terms, and conditions to keep away adverse effects.
How to Become a Casino Affiliate
Casino brands always want customers from all over the world, and that is why they use casino affiliates to improve their prospective reach. It can be advantageous for the casinos to start in a country where a particular casino brand is not well-known. Various live casino sites are attractive to brands that seek information on their operations. After signing up for the affiliate program and getting an affiliate link, you need to get down to work. The affiliate creates content in different forms, such as text links, banners, and more.
Conclusion
Casino affiliates employ a wide range of interactive online platforms. They provide offers for attracting and retaining customers. But it is very important to do a thorough background or profile check before joining an affiliate program to understand whether the casino is reliable or a fly-by-night operation. If everything checks out, it is a potentially lucrative business to be involved in.
OMG Affiliates won the Rising Star at iGB Affiliate 2022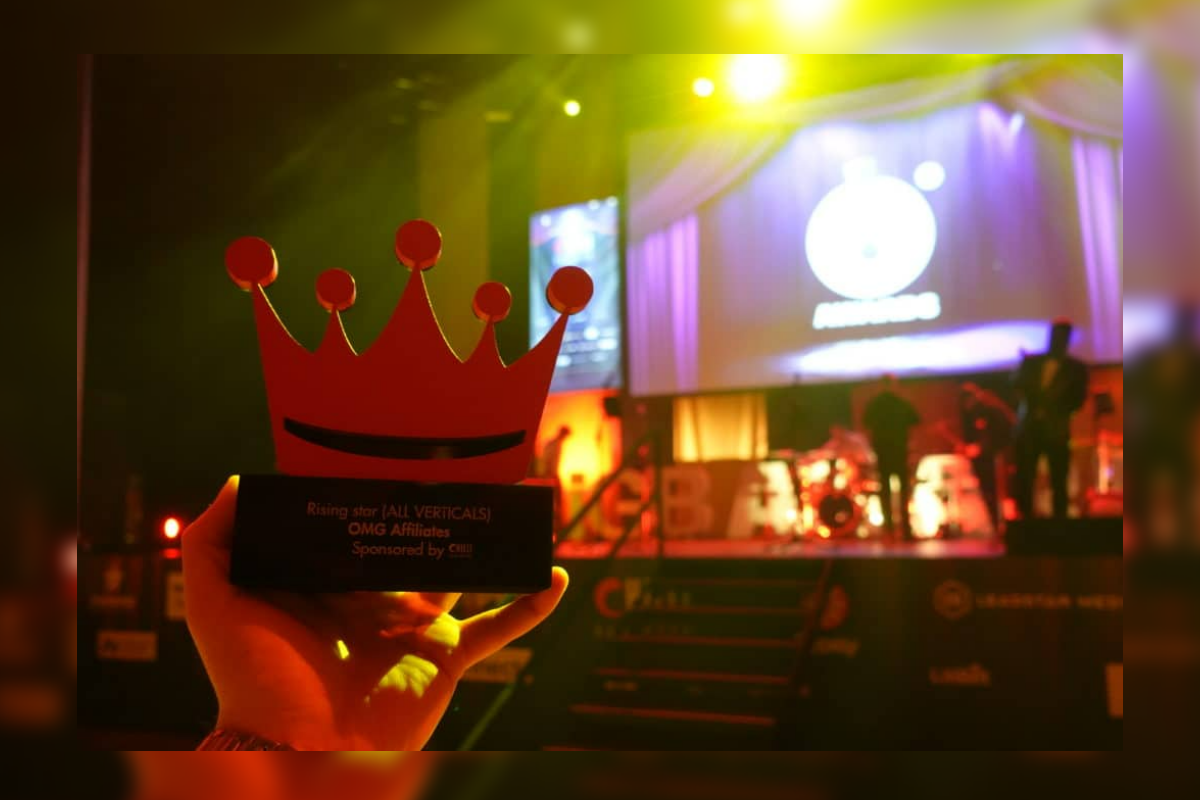 OMG Affiliates, a program developed by Vita Media Group, has won the Rising Star Award at the iGB Affiliate 2022!
The award night took place last night (April 13th, 2022) at the Troxy theater in London.
This is the first award for OMG Affiliates where one of the industry's finest award organizations, iGB Affiliate, has crowned the team for its performance and achievements. The OMG Affiliates was shortlisted in one more category, Best Affiliate Program.
This is also the first award for Vita Media Group as a company and is a solidifying proof of the quality of the different products and business verticals developed under Vita Media Group. As a total summary of the award night, iGB shortlisted Vita Media Group in the Best Casino Affiliate category as well.
After a year where Vita Media Group grew the OMG Affiliates vertical through strategic acquisitions of the rewarded Trada Casino and Greenplay, a casino formerly owned by Codere, the plan for the future holds optimistic plans.
Through this achievement, Vita Media Group continues to expand as a one-stop solution to growth in iGaming.