Lindar Media played an April's fools joke on Affiliates in the UK online bingo industry, we love it!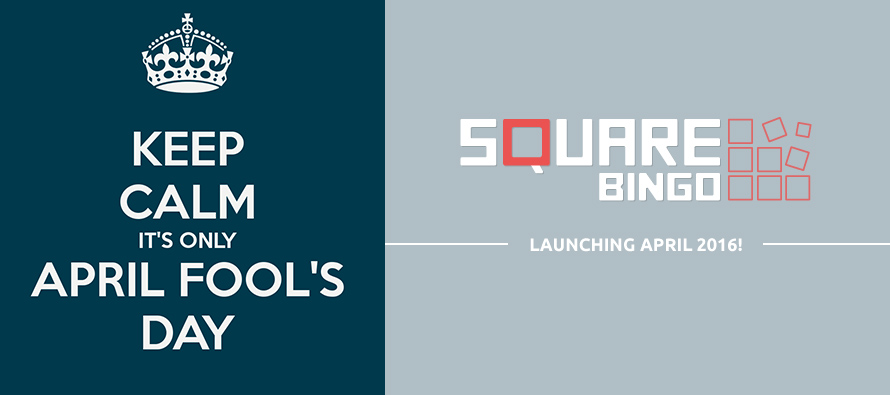 You don't hear this story everyday and most important, you don't hear about April's fools jokes on such level. Well, the guys at Lindar Media, who operate a couple of popular bingo affiliate sites such as onlinebingo.co.uk and twolittlefleas.co.uk, as well as actual bingo brands: circusbingo.com and pixiebingo.com, did it. They have managed to fool the top online bingo affiliates with the launch of a new bingo model called Square Bingo.
The story of the new brand's launch is incredible and even managed to be quoted and mentioned by many. The games played and Imitation Game and managed to pull it off.
Below you can find the details of this prank and the outcome of it:
WHAT SQUARE BALLS SAY ABOUT THE FUTURE OF ONLINE BINGO
After weeks of anticipation, Square Bingo finally launched on April 1, 2016. Except it didn't.
Square Bingo was actually an April Fool's Day experiment created by Lindar Media (that's us) to gauge how the online bingo industry would react to a new, unknown and untested brand.
With just a few social media posts and a simple 'Coming Soon' page to the Square Bingo name, we were able to create a small but meaningful buzz among the country's leading bingo affiliate sites.
But what does that tell us? Did a fictitious site shed light on some of the key issues affecting online bingo in 2016, and what did we learn about its treatment of the players that fund it?
THE IMITATION GAME
According to recent statistics from the UK Gambling Commission (UKGC), bingo sites had a Gross Gambling Yield (earnings retained by the operator after winnings had been paid) of £82m between November 2014 and March 2015. With such great rewards available, it is really any surprise that new bingo sites are launched on a monthly basis?
Well, we say new, but the majority of bingo sites are simply re-skins of older designs, intended to funnel players from one site to another with the promise of bigger bonuses and 'original' themes.
We operate a selection of networked sites ourselves and are also guilty of falling into this rinse and repeat cycle. But starting with the launch of Circus Bingo last July, and continuing with Pixie Bingo and Wild Spins, we are now trying hard to put our own unique mark on network software through the creation of distinguishable brands.
While Circus and Pixie are admittedly similar to each other, they are together much different from the 170+ other Dragonfish products – a trait that has been widely acknowledged by the industry:
"…to be fair they have tried to make it different and it looks totally different to anything else on this tried and tested network." – Circus Bingo review, WhichBingo.co.uk
"…the site uses Dragonfish software but there is no way that we would be able to tell by looking at it. The new site uses a completely new template, and we have to say the site looks fantastic." – Circus Bingo review, Bingoport.co.uk
"Circus Bingo is a Dragonfish network bingo site but is about as far from a standard Dragonfish skin as you could possibly imagine. The design of this circus and nuts themed site is absolutely stunning…" – BestNewBingoSites.co.uk
There's plenty of room for operators to be adventurous if they want to be. Are players really crying out for another Welcome Bingo? We don't think so.
Small steps, not giant leaps
PlayTech's bingo variants and Tombola's proprietary software aside, it has been years since an operator has offered a truly original approach, leading to genuine excitement when something slightly different arrives on the scene.
As a precursor to Square Bingo, PlayTech's newest game, Cash Cubes, highlighted how even relatively simple changes continue to be celebrated as groundbreaking when it launched in March.
Then in April we saw 888Ladies launch playing card based, Flash Fives. Both of these games are essentially still bingo at their core; replacing the standard bingo card with a different object and speeding things up a bit.
How many more times will this concept be copied?
A SQUARE PEG IN A ROUND HOLE
Probably the biggest surprise about Square Bingo was that the domain wasn't already taken.
After all, the formula for dreaming up a bingo site name is fairly simple:
1. Think of any everyday object, event, location, shape, colour… anything
2. Add 'Bingo' to the end of it
Square Bingo was no different. We deliberately chose it to be as plain and uninspiring as possible. Other names on the shortlist included Ironing Bingo, Paint Drying Bingo, Car Park Bingo and Grey Bingo.
Despite the boring name (Boring Bingo, anyone?), and with little to show besides the suggestion of more angular balls, journalists and affiliates began to take notice…
Making Square Bingo look real was actually quite easy. As well as the compulsory 'Coming Soon' page, we used a selection of channels to actively build community excitement. Here's a breakdown:
Set up Facebook & Twitter profiles for Square Bingo (5 mins)
Posted one Tweet per day – usually including a square-based pun (30 secs per day)
Followed every bingo affiliate account we could find (5 mins)
Retweeted the occasional piece of bingo news (10 secs)
Set up a basic coming soon page (1.5 hours)
Our marketing even received compliments:
"This new site has a brilliant marketing scheme by keeping us all in the dark while at the same time giving us just a tiny bit of information to keep us coming back for more.
"According to the site… it's going to completely change the online bingo world" really? Seriously, talking about dangling a carrot in front of us and then pulling it away!" – latestbingobonuses.com
Truth is, it probably totaled less than two hours work. Compare that to a real bingo brand in the weeks before its launch:
No history? No problem.
Thanks to our rather basic promotional strategy, we were offered affiliate and advertising deals for Square Bingo in March. Sites were willing to promote an unknown bingo brand with almost no confirmed information about the site.
Remember, Square Bingo was to run on a completely new platform (Shapesoft) and be operated by a company that even Google had no record of (CBWFL Media). Would there have been quality checks before our campaigns went live to safeguard players or was their experience being overlooked by the hundreds of affiliate sites desperate to cash-in on their deposits? It would certainly seem so.
World First Features
We updated Square Bingo on the first of April to include a list of (fake) world-first features, including the much-predicted square bingo balls, a spin the square bonus game and an exclusive partnership with a famous London landmark.
We sent a version of this press release to hundreds of people in the bingo industry, published news on OnlineBingo.co.uk and Two Little Fleas, and updated the Square Bingo social profiles. We were fortunate that our work in the lead up to 1st April kept people invested in the launch and allowed the scenario to play out in full. The whole thing could have immediately been called out as a joke, so why wasn't it? We put this down to two reasons:
1. People were actually excited about the unlikely 'innovation' of square bingo balls
2. Affiliates didn't want to harm their chances of doing a deal with us should the site not be fake – our players are worth money, after all
April Fools!
Sticking to the traditions of April Fool's Day, we finally revealed the truth about Square Bingo at 12 noon.
Our reveal included a message to affiliates and an exclusive Circus Bingo deposit code, designed to appease any players who felt robbed of a new site. Then, something strange happened: coverage of Square Bingo began to disappear.
We were accused of everything from having 'more time on our hands than we know what to do with', to conducting a 'publicity stunt to get new players though the virtual doors of the site'.
These were the same people who just hours earlier were outwardly expressing their excitement for the features being teased.
We were disappointed (but not surprised) that the exclusive Circus Bingo offer was ignored, despite it being live for a significant part of the day.
Many of our affiliates were informed of the promotion, but not one updated their site to let their players know. Surely if sites were truly offering the best deals for players, they would have actually told them about it? Apparently not.
People simply turned their backs on Square Bingo because it was no longer a way to make money.
THE FUTURE OF ONLINE BINGO
Square Bingo has reaffirmed our two major predictions for the future of online bingo:
1. The replication of tired experiences will lead to sites failing to build sustainable brands and loyal audiences.
2. Players will eventually resent being funneled between identical sites and flock to those with truly exceptional features, putting smaller sites at significant risk of closure.
We don't know when the bubble will burst, but it's surely only a matter of time, especially given ever-tightening rules and regulations.
UK Chancellor, George Osborne, recently unveiled plans to extend the General Betting Duty which would see operators paying tax on free bets like no deposit bonuses.
While the plans are still to be confirmed, they have the potential to immediately cut the profits of operators, leading to the possible abolition of bonuses altogether – one of the key differentiators between bingo sites in the current environment.
Some sites are already receiving negative feedback from disgruntled players over hefty wagering requirements; how long before they start rejecting them completely? What will attract players to a new site if there is no monetary incentive? This is the question that operators will need to answer.
The influence of affiliate deals on reviews
Affiliates are also responsible for driving the industry forward, but very few bingo portals offer genuinely honest and trustworthy reviews of bingo sites.
Reviews are instead based on the deals negotiated between sites and brands, leaving players without the insights they need to make informed decisions and making the ratings effectively worthless.
hat incentives are there for operators to create a new site of real value when its ultimate quality is determined by affiliate deals and welcome bonuses? Will we only see a rush of new ideas before the general betting duty is extended or will more forward-thinking operators step up earlier?
If the bonus culture was suddenly stopped, operators and networks would be forced to condense their portfolios and refocus on just a handful of sites.
Building new sites and moving players around comes at a hefty cost, so it makes sense to offer fewer higher quality sites and build a database of genuinely loyal players.
Who will take the first step and revolutionize the online bingo scene?
A BETTER DEAL FOR PLAYERS
The reaction to Square Bingo and its world first bingo balls highlights just how desperate the industry is for change.
We believe that it's possible for operators and affiliates to provide a better and more rewarding experience for players in a way that remains profitable.
We've seen huge progress in the industry's approach to responsible gambling in recent years. That same ideology and determination should be applied here too.
If we offer better – and expect better – we could all create an industry that is truly fun, fair and exciting for everybody.
It's time to start thinking outside the box.
The article has been embedded from the following link: https://onlinebingo.co.uk/news/why-we-created-square-bingo
We have to stay it is a wonderful story and yet something to learn from in your are in the online bingo affiliate industry and why not the casino or sports betting. Imagine if there would have been bad intentions behind this prank….
PartnerMatrix and SlotsCalendar sign partnership to raise security awareness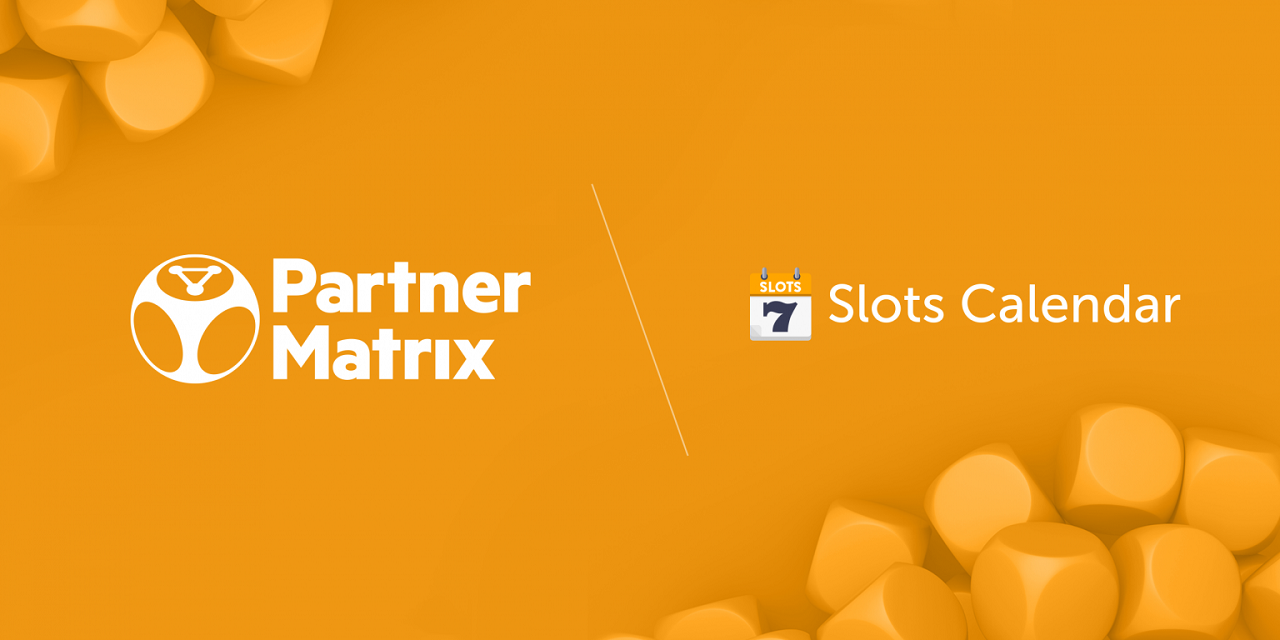 Affiliate marketing software provider, PartnerMatrix, and SlotsCalendar, the IMDb of online slots, have just signed a partnership, raising awareness about the tools operators and affiliates can use to create a more secure environment.
PartnerMatrix and SlotsCalendar will launch various marketing initiatives, covering topics such as security in affiliate marketing, player orientation in affiliate marketing, the latest tools and techniques in enlarging affiliate presence, and more. The partnership will allow both teams to initiate marketing campaigns, reach new audiences and promote affiliate solutions.
Levon Nikoghosyan, CEO of PartnerMatrix, says: "This partnership holds great importance because it allows us to raise awareness of important topics. We remember how SlotsCalendar entered the market a few years ago and seeing the company reaching such high ranks in affiliate marketing is very motivating. The SlotsCalendar team continues putting tremendous efforts into creating a robust network of iGaming enthusiasts and business representatives, and thanks to this, they have a bright future ahead of them.
"However, SlotsCalendar doesn't hold interest only for players- many big casino operators and B2B companies are very interested in appearing in the SlotsCalendar's directories. For PartnerMatrix, this is an excellent chance to create a dialogue within a quality audience and promote our tools and solutions to a bigger audience."
Viorel Stan, CEO of SlotsCalendar, comments: "The lack of active dialogue on specific topics has led to the vulnerability of some niches. We deal with numerous risks daily, and as soon as we figure out how to deal with some challenges and get used to them, other issues appear. Our partnership with PartnerMatrix will create a more dynamic platform for solving problems related to security, payments, transparency in doing business.
"We will continue to raise important topics and share the experiences of both of our companies. I am sure that our cooperation will bear fruit not only for both of our companies but also for many other industry players."
Blexr has won its fifth award in three years after being crowned Best Casino Affiliate at the EGR Operator Awards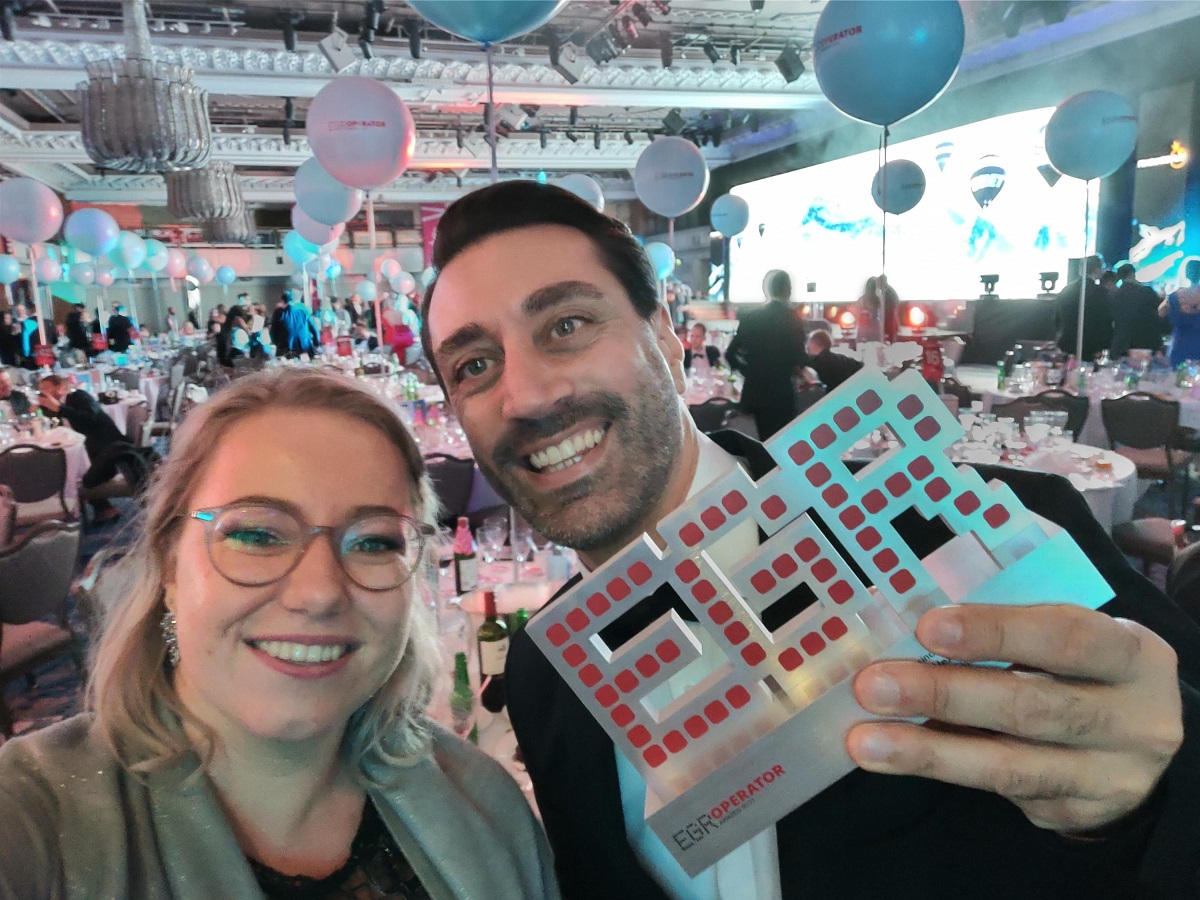 The event, held at the Grosvenor Hotel in London on 25 November, saw Blexr pick up this award for the second time, having previously won the same prize in 2019.
Blexr is a lead generation company which operates in the iGaming and sportsbook affiliate markets. It is a remote-first company with an office in Malta.
The EGR Operator Awards describes itself as the Oscars of the iGaming world, and its judges said Blexr offers "quality products and truly covers the globe".
They added: "Blexr has innovated with some unique features that go over and above the standard affiliate offering, which is always great to see.
"One for the ages – a truly long-standing operation that has successfully evolved with the times, and most importantly with compliance."
Koen Bongers, Blexr's head of marketing, said: "We're absolutely delighted to be recognised once again by the EGR Operator Awards.
"Our whole team works very hard to offer quality products and create innovation, so it's fantastic to win another award, one which all our Blexrians can be very proud of."
FANSUNITE ACQUIRES AMERICAN AFFILIATE, ACCELERATING ENTRY INTO U.S. GAMING MARKET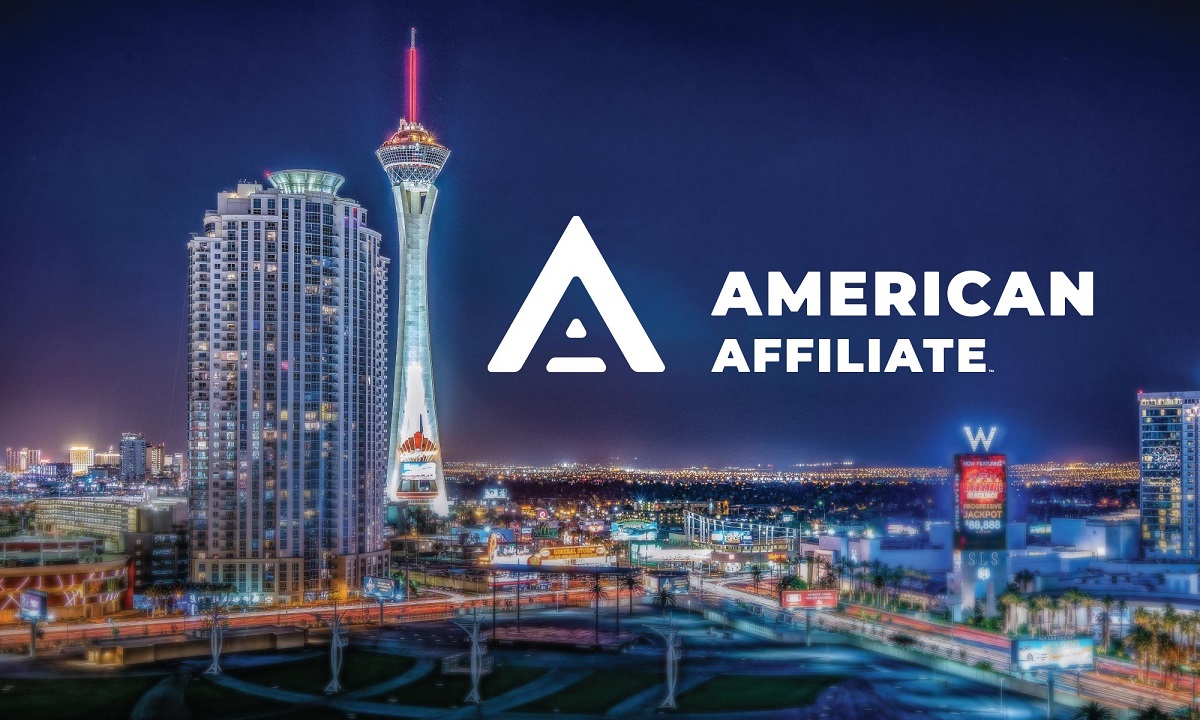 FansUnite Entertainment Inc., is pleased to announce a definitive agreement dated November 22, 2021 pursuant to which the Company has acquired ("Transaction") the businesses and brands of American Affiliate LLC ("American Affiliate"). The Transaction will result in FansUnite securing a podium position in the U.S. online betting opportunity and will be the cornerstone of a larger U.S. affiliate strategy going forward.
American Affiliate Business
American Affiliate is a diverse collection of assets dedicated to generating new depositing customers for legal sportsbooks, online casinos, online poker sites, and adjacent products in the U.S. market.
American Affiliate's vision blends an exclusive focus on the U.S. opportunity with marquee brands, a powerful omni-channel approach, a deep portfolio of proprietary technology, and a uniquely proven management team.
Transaction Highlights:
Accelerates Entry into U.S. Gaming Market: American Affiliates' Betting Hero brand is the #1 live activation company in the U.S. sports betting and online gambling market.
Revenue and EBITDA Growth: American Affiliate has produced trailing 12 months unaudited revenue and EBITDA of US$13.1 million and US$6.0 million respectively.
High-Value Customer Base: American Affiliate's assets have generated over 150,000 new depositing customers for legal U.S. online betting operators.
Partnerships with Tier-One Sportsbooks: Partnerships with leading sportsbooks and casinos including BetMGM, DraftKings, FanDuel, PointsBet, Underdog Fantasy, WynnBet, and more.
Strong Alignment with Existing Management and Shareholders: Consideration shares to be issued at a 42% premium to market price with share restrictions over a three-year period.
U.S. Pure Play: The only at-scale affiliate company focused primarily on the U.S. market.
True Omni-Channel: A premier at-scale omni-channel affiliate in the U.S. market, combining marquee digital brands with a best-in-class live activation arm.
Leading Intellectual Property Portfolio: Category-leading portfolio of proprietary technology.
World-Class Executive Team: Tier-one executive and management team with a history of success and scale in the U.S. gaming market.
"The acquisition of American Affiliate represents the most significant milestone for FansUnite to date," said Scott Burton, CEO of FansUnite Entertainment. "This transformative transaction will provide us further access to the lucrative U.S. regulated sports betting and online gambling market while generating accretive, high-margin revenue, expanding our leadership team, and accelerating the growth of our company's footprint in the global gambling market."
"When we looked at how quickly the U.S market is expanding, it made clear strategic sense for us to enter the affiliate business as a way to partner with some of the largest gambling companies in the world," continued Scott Burton. "We will now own and operate an unparalleled customer acquisition portfolio, allowing us to leverage our technology, brands, and talent to immediately capture share in the U.S. sports betting and online gambling market."
Combined, the American Affiliate brands represent one of the most significant single sources of new depositing customers for legal U.S. sports betting and online gambling operators. The leadership team has over 40 years of combined experience in the regulated gambling industry, including senior roles at market leaders such as ACEP, Amelco, DraftKings, Catena Media, and GeoComply.
Brands, platforms, content, and services highlighted in the Transaction include:
Betting Hero (www.bettinghero.com)
Props (www.props.com)
BetPrep (www.betprep.com)
Wagers (www.wagers.com)
"Legal U.S. sportsbooks and online casinos are spending billions of dollars to acquire and retain customers," said American Affiliate CEO Chris Grove. "Our brands, team, and technology allow us to capture a meaningful share of that marketing spend today while producing some of the highest margins in the U.S. online betting ecosystem."
"But that success is only a starting point," Grove continued. "We anticipate unprecedented near-term growth as legal online betting continues to expand into new states and new products. Joining with FansUnite was key to our strategy of aggressively scaling our business to meet that opportunity head-on."