Affiliate Superstars: Interview with Christiaan Bollen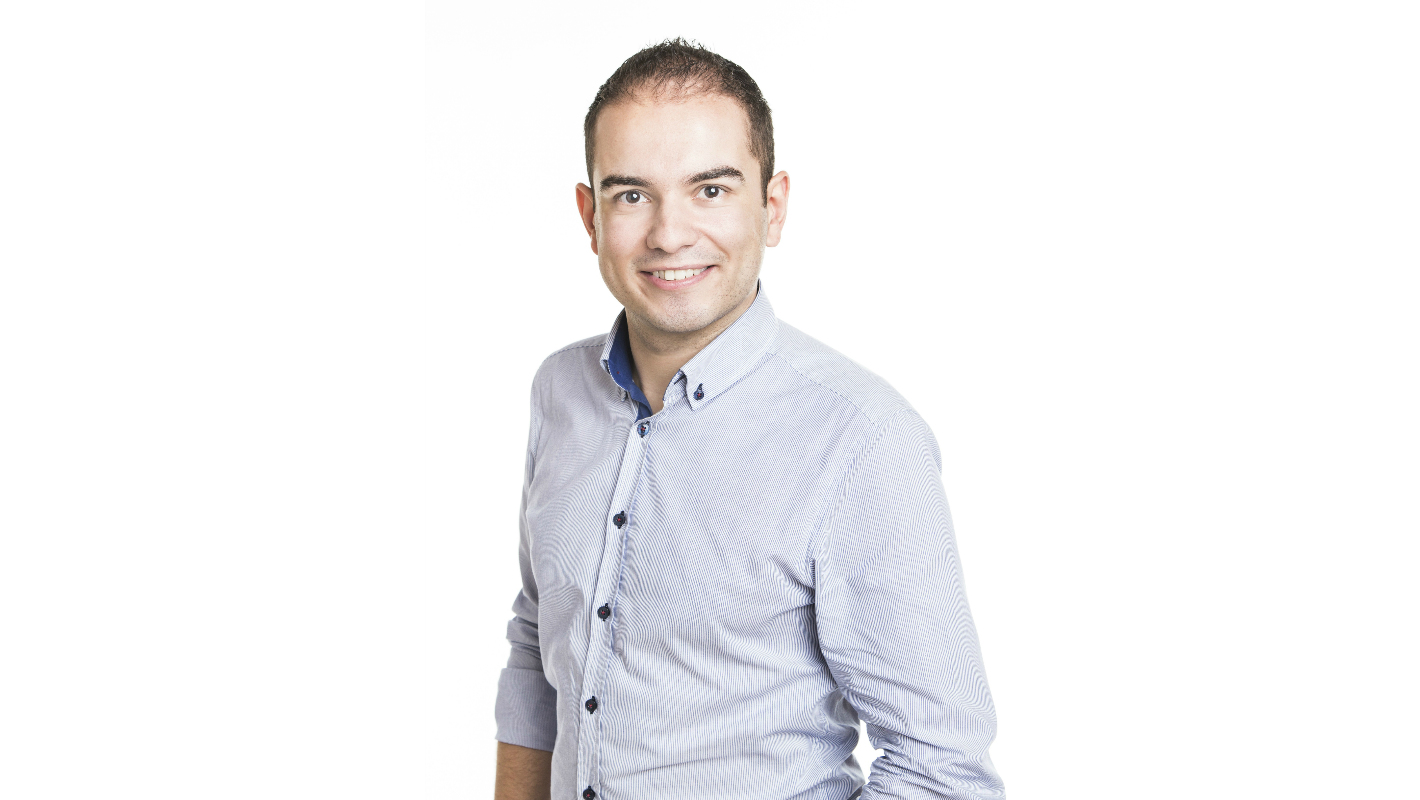 Born and raised in Belgium, Christiaan Bollen (Boljoro) is among the few LRT Certified Professionals in the world.
EEGReport Magazine: Hi Christiaan, tell us a bit about yourself, we want to know who Christiaan Bollen really is. Where were you born? What was the key idea of developing these skills that got you so far in the industry?
Christiaan: I am born and raised in Belgium. As a kid, there was always a big interest in computers. In high school I started creating my first affiliate websites, it was a nice extra income for a teenager. Later in university I graduated in Software Development, during my time at university there was not so much time for the websites, there were other priorities during those years and the affiliate websites were put on hold.
After graduating at university, I started working as consultant in a local Belgian software development agency.
In the evenings after work the urge to make my own websites came back. At that time in 2012 in Belgium the gambling market just got legalized. Because there was not really a website that gave an overview of which casinos were legal I decided to make a website that gives an overview of legal gambling websites. I had no idea how much money there was to make as an affiliate in this industry.
My first website Goedgekeurdegoksites.be started small, an overview of all the legal websites with some information and a few affiliate links. From time to time some extra news was added. Nothing big. After some months the income became bigger and bigger. Later I decided to stop working as software developer and started up my own company. Today Goedgekeurde Goksites is one of the biggest iGaming affiliate websites in Belgium. The website also has a version for the French speaking part of Belgium, Jeux de Casino Approuvés .
Being an affiliate gives you a lot of freedom. As long as there is an internet connection and you have your laptop with you, you can work. There are even some people who claim to do all their work on their smartphone.
Having all the freedom in the world, last year I decided to move to Barcelona, my favorite city. The company is now also officially in Spain. Soon more Spanish and International websites will be released. At the moment those are in development.
What I like and focus on is SEO. In the 5 years I have been to many SEO conferences and got really good in it. Last year I was honored to join the SEOktoberfest, one of the most exclusive SEO conferences with all top experts. Sometimes I also speak as SEO specialist at conferences.
Going to conferences gives me a chance to travel around the world and discover new places. It is also a good variety in my daily life as affiliate.
EEGReport Magazine: Since there are hundreds of Search Engine Optimization, Online Marketing and Web Development agencies out there, where do you think Boljoro stands in relation to the competition at this moment?
Christiaan: Boljoro is a small company, I mainly do consultancy work as SEO specialist. Build an SEO strategy for a company that their in house team can execute.
It is hard to say about myself but I believe my knowledge is above average of other SEOs. Going to many conferences talking with other experts but also getting ideas from other people you talk with. It doesn't always have to be an expert that has good ideas.
Being part of closed communities like the SEOktoberfest gives me the opportunity to be in close contact with people from Google, Facebook, LinkedIn and big agencies. This is my biggest source of information. It benefits me as affiliate and my clients.
EEGReport Magazine: Tell us which markets do you target with Boljoro and in which fields/niches are your clients active?
Christiaan: The biggest market for Boljoro is still Belgium, next to that the focus is going to Spain as we relocated. As I am an igaming affiliate, the igaming niche is the most important. But Boljoro also has clients in other niches, the car industry for example.
In the beginning you try to get clients and don't really focus on a market. Now there is so much work that I don't take random customers in different markets anymore. My focus is on the gambling industry. I am open to new projects in other markets but only if they are interesting enough for me.
EEGReport Magazine: We know that you're constantly travelling, could you share the most interesting events that are dedicated to SEO/link building or affiliate conferences/events?
Christiaan: The most interesting SEO conference for me is Ungagged, this conference is 2 times a year. In June in London and in November in Las Vegas. For a igaming affiliate the fact that it is in Vegas is an extra plus.
If you focus on a specific country, try to go an SEO conference in that country. The local people will have their own strategies that you can learn from. Some things work different in other countries.
Always try to blend in with your competitors if you do SEO, just be a little bit better then them.
For the igaming affiliates, they can not miss the London Affiliate Conference. This conference makes it possible to talk affiliate managers from most of the brands. The other iGB Affiliate conferences are also good but there are less brands present. At the iGB events lately the level of SEO presentations also got better.
EEGReport Magazine: Google rolled out it's final version of Penguin, what's your angle on this "real-time update" ?
Christiaan: Calling it the final version might not be so accurate, it keeps getting updated. You have to be even more careful with your link profile as they can push a change every day. One of these updates might have a big influence on your website. My advice is to keep a clean link profile.
EEGReport Magazine: How about Google's New Mobile Index?
Christiaan: An obvious evolution, mobile had a big growth in the last decade. These days everyone is walking around with a smartphone and using it whenever they can. The amount of mobile traffic got higher than desktop. It is normal that Google follows this evolution and puts mobile before desktop now.
EEGReport Magazine: Can you tell us how did you see this year in terms of Google and what do you predict for the New Year, any major updates or so that you expect?
Christiaan: Continuing on the previous question, mobile got more important. We saw Google put the mobile friendly tag first, now the mobile first index. In the next year I expect that AMP will grow more and become more important. Or at least that is what Google wants. This way they have even more control over the internet.
EEGReport Magazine: Which term do you prefer link builder or link earner, and why?
Christiaan: Link earner, the links you can earn naturally are probably way more relevant and helpful for the reader. This will also reflect in the user behavior on your website which will have a positive impact on your SEO. These links are also more likely to convert your users. After all that is what you want to do with your site.
Buying links is possible but be careful what you do, Google is watching. I prefer earning links.
EEGReport Magazine: How do you see this "new era" in the backlinks world, I mean is content king in your opinion?
Christiaan: Don't believe people who say that links don't matter, they do. Even Google's, Gary Illyes said it last year: "Ranking without links is really, really hard".
EEGReport Magazine: Do you use metrics like Alexa Rank, PA and DA, Trust Flow and Citation Flow. if yes what's your opinion about these?
Christiaan: For me metrics are important, mainly I use Trust Flow and Citation Flow. Next to that I also use Link Research Tools Power and Trust.
But don't get to focused on metrics. You also have to visit the website. See how it looks, what is your "feeling" about a website. The more experience you have as an SEO this feeling will become more accurate and clear. There are so many factors that matter.
A website with lower metrics can be better for your link profile than a website with higher metrics. It is important that the content in which your link can be found is related to your website. The website must fit yours.
Be careful with websites or self-called SEO's or marketers that try to sell you links. Many times they manipulate you into buying to expensive links. Alarm bells should start ringing if you get an email from [email protected] that has these great links for sale.
Always try to check the history of a website. How long has it been online, did it have a big change in the last months, has it been offline for some time, etc.
EEGReport Magazine: Let's talk affiliates a bit, how do you see the future of the online casino/gambling industry? For instance, will it become a truly global phenomenon?
Christiaan: Is it not already global? Gambling is everywhere over the world, online and offline. Where people have the possibility to go online there will be people gambling online. There are also affiliate websites all over the world. Some regions might not be as popular as others but when casinos or affiliates see a way to earn money they are there.
I am not sure how legal it will be in different places in the world. As we can see in Europe, more and more countries start legalizing online gambling. The reason they give for this is to help people, don't get them into debts or addicted. According to me their main reason is that they see a way to earn more money by charging taxes for gambling.
EEGReport Magazine: Do you have any advice that you would like to offer to newbies who are looking to venture into this great industry!?
Christiaan: 100% agree, this industry is great. For newbies, don't give up! It is a really hard and competitive market. You need confidence that you can do it, make a plan. You will need a lot of patience.
Don't expect that it will be easy or quick money. You should work hard for it and it will take time. It can take months or a year before you earn your first euro. If you plan to give up your job for it, don't do it. You need savings to go through the first year or keep your current job next to it.
EEGReport Magazine: Tell us one change that you want to see in the online casino/gambling affiliate world?!
Christiaan: More cooperation between (European) countries in their gambling laws. Every country has its own laws, in some countries the laws are even different for parts of the country like in Germany.
Affiliates but also gamblers can't see the wood for the trees. As I told before, this was the first reason for me to start up my main website Goedgekeurde Goksites. Everything I publish on my website is legal in Belgium. If you translate the title to English it is "Approved Gambling Websites". I want my visitors to be able to browse my website without having to worry about legal stuff when they are on my website.
EEGReport Magazine: Where would you like to travel in Eastern Europe?
Christiaan: Everywhere, I love traveling. I have only been to Budapest, Hungary, in Eastern Europe. In the future I hope to see more of the East of Europe. Usually my travels are a combination of work and fun. I go to a conference and stay a bit longer to explore the area. If you can advice me any conferences?
EEGReport Magazine: Do you have region or country that you wouldn't want to visit in Eastern Europe, if so why?
Christiaan: There is no specific country that I would not like to visit. The only thing places I wouldn't want to go to are places where it is not safe.
This interview Affiliate Superstars: Interview with Christiaan Bollen appeared first on EEGReport Magazine.
Paysafe's Income Access wins 'Best Tech for Affiliates' 2022 iGB Affiliate Award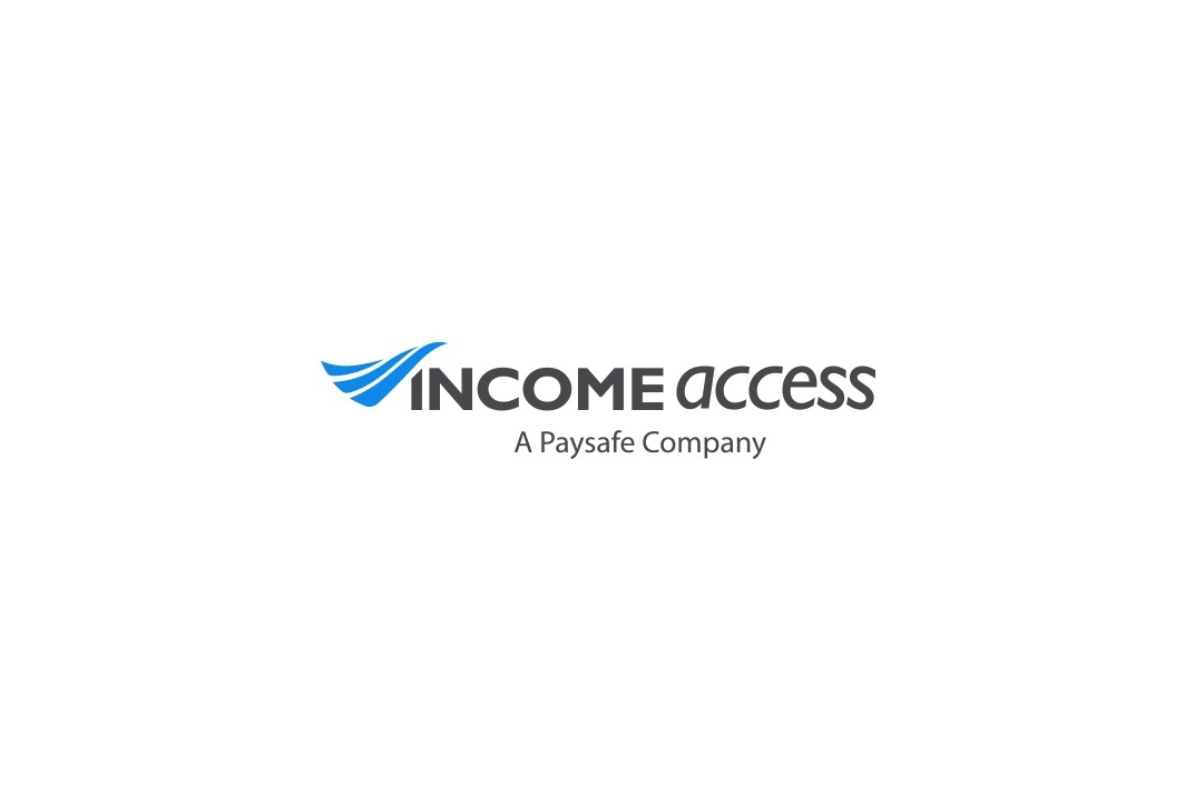 Income Access platform recognized as the leading software solution for global iGaming affiliate marketers at industry awards in London 
 Paysafe, a leading specialized payments platform, today announced that Income Access, its marketing technology and services provider, won in the 'Best Tech for Affiliates' category at the 2022 iGB Affiliate Awards, held last night at the Troxy, in London, U.K.
Taking place during this week's ICE London and iGB Affiliate London conferences, the iGB Affiliate Awards recognized the affiliate marketers, affiliate managers, operators and software providers like Income Access that have excelled in the global affiliate space over the last 12 months. Income Access' 'Best Tech for Affiliates' iGB Affiliate award follows a series of major affiliate-focused upgrades to the company's turnkey multi-channel tracking and reporting platform.
Among 30+ unique reports, the platform's key reports were enhanced in 2021 through 2022 to optimize the user experience (UX) for affiliates while increasing transparency on data and performance metrics. Other tech enhancements included a move to the cloud to improve response times for affiliates and facilitate scalability for the future.
Affiliate payments were also streamlined through a platform integration with Paysafe's Skrill digital wallet, with the addition of multiple new currencies.
Income Access continued to strengthen the Income Access Network, the iGaming industry's longest-serving independent affiliate network. Over the last 12 months, multiple new brands serving a diverse range of iGaming verticals and markets integrated with the Network, and its affiliate membership expanded by 1,000+.
Geoff Smorong, Vice President of Operations at Paysafe's Income Access, said: "Whether it's our affiliate platform, the Income Access Network, or our affiliate management services, affiliates are at the heart of everything we do at Income Access. We're therefore delighted to see our software development and technology honoured at the iGB Affiliate Awards."
Zak Cutler, CEO of North America iGaming at Paysafe, commented: "Affiliates play an instrumental role in player acquisition for iGaming brands and have helped drive the growth of our wider industry. Given the affiliate channel's importance, this award is a huge achievement for Income Access, reflecting the innovation, hard work and dedication of their entire team."
Crash course for becoming a master in Casino Affiliate Marketing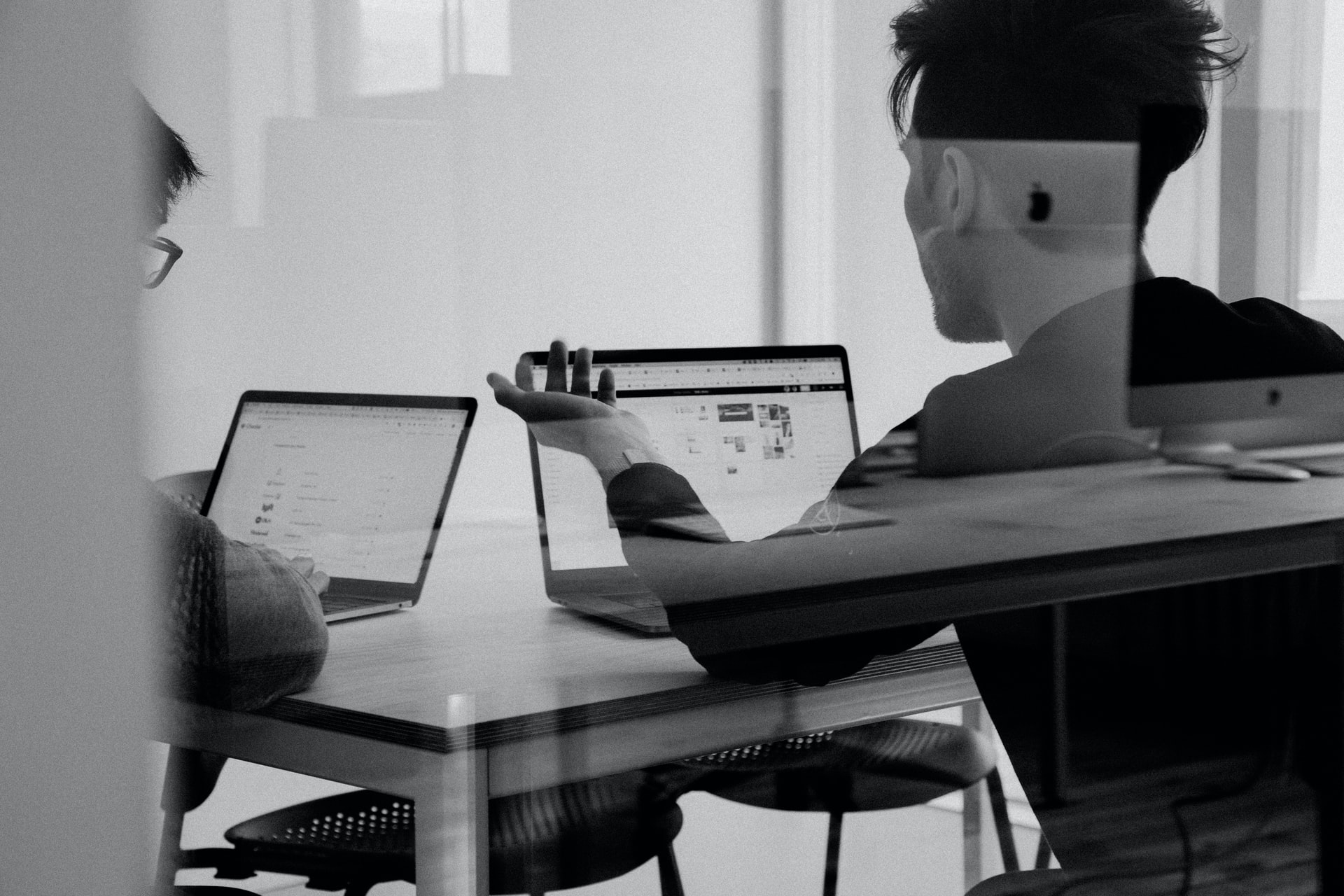 Intro
Online casino culture is immensely popular. With the increasing popularity of online casinos, another profitable device is also getting popular, known as online casino affiliate websites. A casino affiliate works alongside an online casino in promoting their business in return for a commission. In some cases, they may have experience operating an online casino. They provide all the details regarding gambling activities and other relevant information about a gambling site. So, the players can be well aware before taking any action. In this article, we will be discussing the basics, tips, and tricks of becoming an affiliate (casino affiliate).
Affiliate programs
Casino affiliates act as a mediator between the casinos and players. The casino affiliates get a tracking link for tracking the players who play or register in the casino. The affiliate program ensures to pay a business partner for bringing the players to the casino. Joining an affiliate program is simple as it does not require any sign-up charges. You are only required to have a website, to promote the various brand of online casinos by setting up banners and other related advertisements. Once the visitors click on the ad, affiliates start earning money. There are some essential factors to consider before joining an affiliate program.
You must be sure that you are entering into a partnership with a reliable and reputed casino.
Ensure that the number of commissions is processed timely in a safe environment.
Features of a casino affiliate
Sometimes it becomes difficult to spot casino affiliates and casino websites. Here are a few features that are applicable for casino affiliates only:
Generally, casino affiliates have the same type of imagery and similar language to attract players.
Affiliate websites do not have game catalogs like casino websites rather they provide reviews of online casino games and certain free demo games.
Casino affiliates usually promote multiple casino brands with various logos, advertisements, and offers.
The main goal of casino affiliates is to get players and sign them up for one of their casino partners.
Payment arrangements for Casino Affiliates
In terms of payments, there are two models that are very popular for paying affiliates.
The first one is the revenue sharing model that ensures payment to a casino affiliate as a percentage of profit earned from the traffic generated by the affiliate in a month. In this case, the higher traffic is equal to the higher payment.
The other model is CPA or cost per acquisition model. Here, payment is based on the users' The online casinos pay the affiliates based on — whether a player signs up for a casino account or signs up and makes the first deposit. But in both the models, the income is based on performance.
Some casino operators provide only one payment option, while others can offer more than two. Before joining an affiliate program, an affiliate should understand certain restrictions, terms, and conditions to keep away adverse effects.
How to Become a Casino Affiliate
Casino brands always want customers from all over the world, and that is why they use casino affiliates to improve their prospective reach. It can be advantageous for the casinos to start in a country where a particular casino brand is not well-known. Various live casino sites are attractive to brands that seek information on their operations. After signing up for the affiliate program and getting an affiliate link, you need to get down to work. The affiliate creates content in different forms, such as text links, banners, and more.
Conclusion
Casino affiliates employ a wide range of interactive online platforms. They provide offers for attracting and retaining customers. But it is very important to do a thorough background or profile check before joining an affiliate program to understand whether the casino is reliable or a fly-by-night operation. If everything checks out, it is a potentially lucrative business to be involved in.
OMG Affiliates won the Rising Star at iGB Affiliate 2022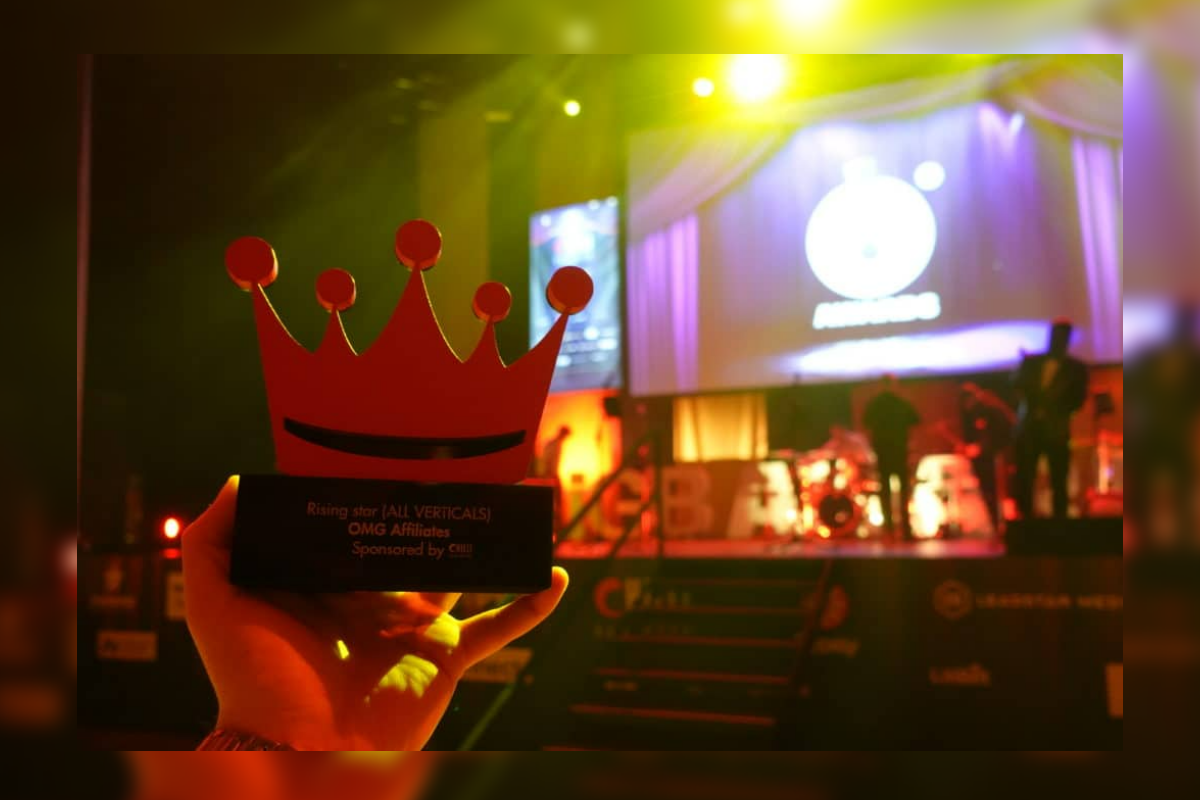 OMG Affiliates, a program developed by Vita Media Group, has won the Rising Star Award at the iGB Affiliate 2022!
The award night took place last night (April 13th, 2022) at the Troxy theater in London.
This is the first award for OMG Affiliates where one of the industry's finest award organizations, iGB Affiliate, has crowned the team for its performance and achievements. The OMG Affiliates was shortlisted in one more category, Best Affiliate Program.
This is also the first award for Vita Media Group as a company and is a solidifying proof of the quality of the different products and business verticals developed under Vita Media Group. As a total summary of the award night, iGB shortlisted Vita Media Group in the Best Casino Affiliate category as well.
After a year where Vita Media Group grew the OMG Affiliates vertical through strategic acquisitions of the rewarded Trada Casino and Greenplay, a casino formerly owned by Codere, the plan for the future holds optimistic plans.
Through this achievement, Vita Media Group continues to expand as a one-stop solution to growth in iGaming.