Get Ready For Google's New Mobile Index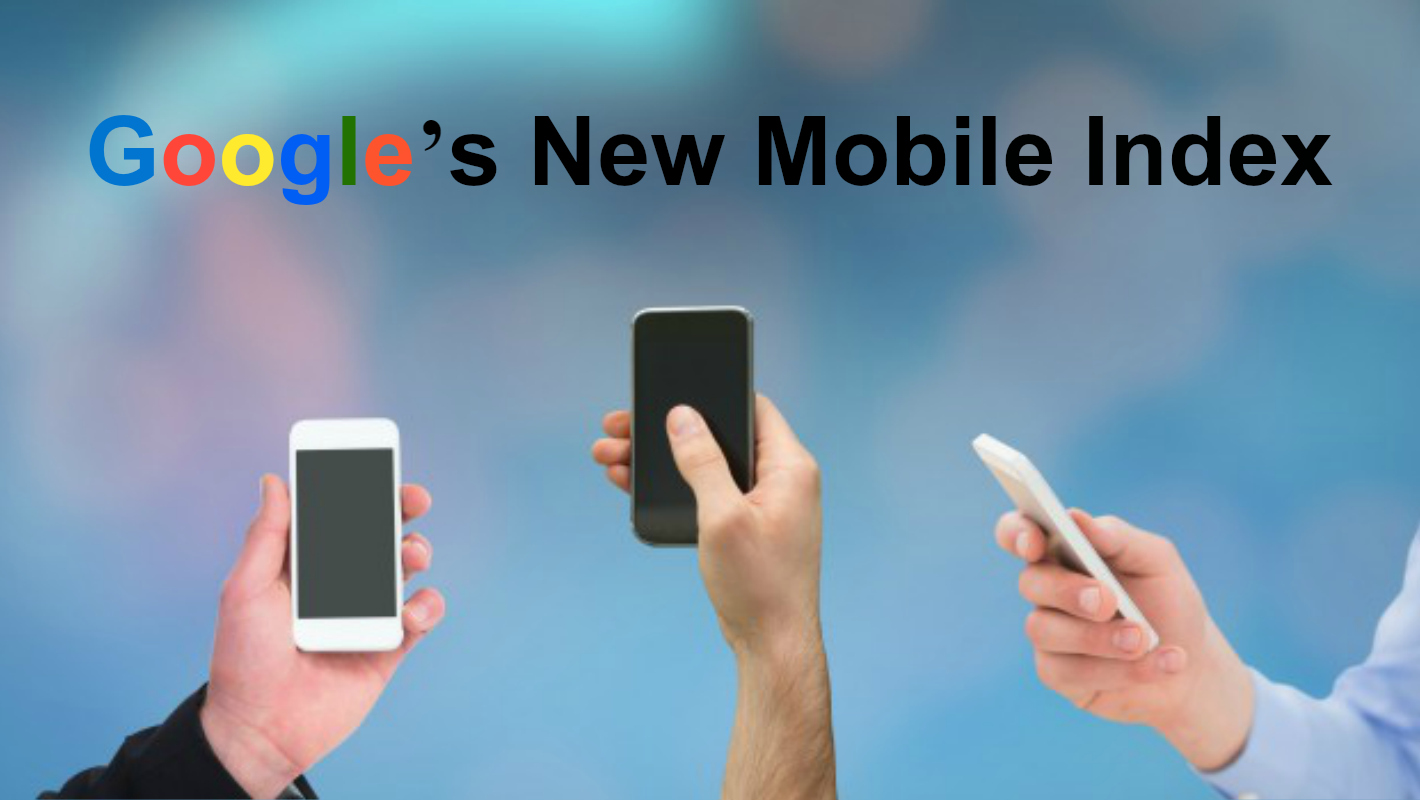 At the last Pubcon conference, Google's Gary Illyes (Webmaster Trends Analyst) finally announced that they will be adding a new mobile index within the next few months. Google is working hard to make the Internet experience for mobile users way better by indexing search results for smartphones. Not to mention that this mobile index will become the Primary Google Index.
This is no surprise as more than half of all the searches already happen on mobile devices, but also if a site takes more than just a few seconds to load, the user will abandon and visit somewhere else.
As you may know Google's been really busy to make the UX for mobile better, they introduced the Accelerated Mobile Pages thus making site speed a ranking factor and not to mention the most infamous of them all, releasing Mobilegeddon! The conclusion is or maybe that Google is encouraging mobile behavior rather than following user trends.
Whatever the case, below you'll find some things you should know on how to prepare your website:
The most important: make sure that your website is mobile friendly: Once the new index will be fully implemented it's going to have a major impact on your rankings, so had on over to Google's Mobile Friendly Test Tool and check your websites mobile friendliness! If your website is already mobile friendly (as it should be) you can use your Search Console (Webmaster Tools) account to get the full list of mobile usability issues across your site.
Google's AMP (Accelerated Mobile Pages): this project was announced in 2015, and there are already 600 million AMP documents that have been created in over 100 languages across the globe. The AMP Project targets sites that have a slow loading time,  it's purpose is to make your website's pages load really quick on mobiles. It's very simple it's strips down your HTML but it's still providing the necessary information or design only it has way less information to load. Find out more on Accelerated Mobile Pages.
Last but not least keep an eye on your rankings to see if your site is affected or not!
Affiliate Roulette Scores Big with Dual Nominations at iGB Affiliate Awards 2024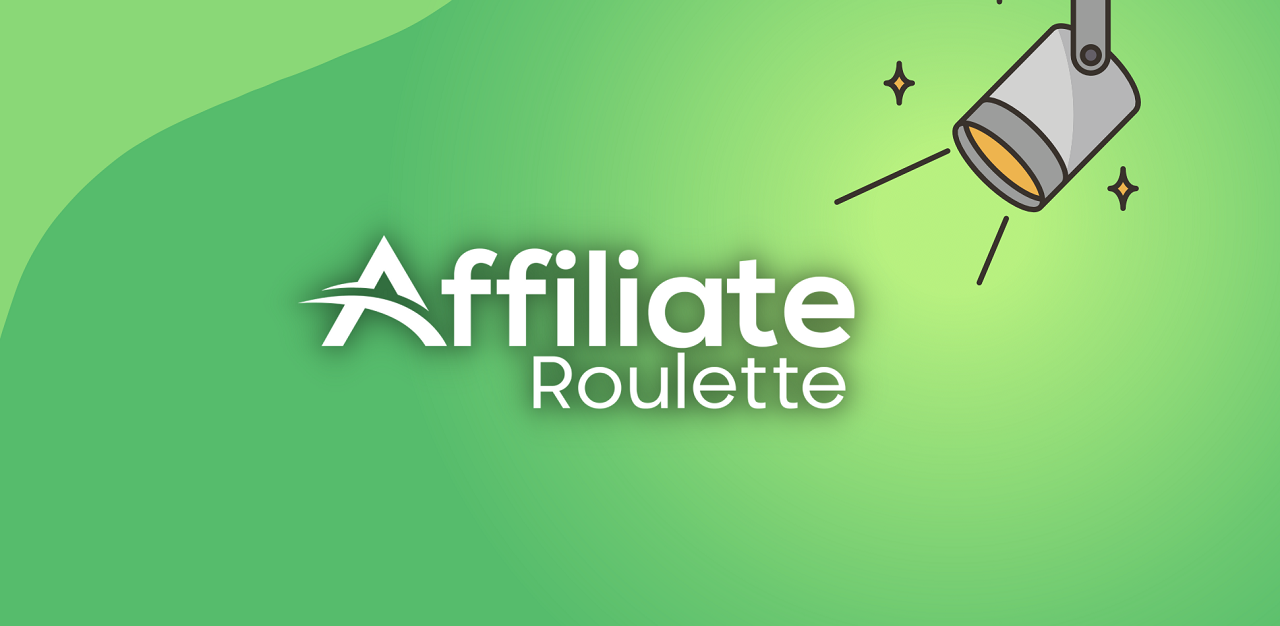 In the fast-paced world of iGaming affiliate marketing, one platform is causing quite a stir. Affiliate Roulette, a relative newcomer to the scene, has earned not one but two coveted nominations for the upcoming iGB Affiliate Awards 2024. This groundbreaking achievement positions them as a force to be reckoned with in the industry.
A Vision Transformed into Reality
Affiliate Roulette was launched with a clear vision: to redefine the iGaming Affiliate industry. In just a short time, they have set a new standard by creating a unique space for Affiliates and Operators to interact, market, and build trustworthy relationships. Their innovative approach is inspired by the efficiency of Trustpilot but goes far beyond traditional review sites.
Changing the Game for Operators and Affiliates
Affiliate Roulette isn't just another review site; it's a dynamic, community-driven hub. They're transforming the landscape for both Operators and Affiliates:
For Operators:
Rate and Review Affiliates: Gain valuable insights from firsthand experiences.
KPI Analysis: Share and learn about key performance indicators like ROI and FTDs.
Efficient Searches: Find the perfect affiliate match from their extensive directory.
Scam Protection: Verify affiliate profiles and histories.
Interactive Features: Engage in live chatrooms for discussions and feedback.
Featured Positions: Increase visibility to potential affiliates.
For Affiliates:
Free Marketing: Showcase your brand directly to Operators.
Build Reputation: Encourage reviews to establish trust and credibility.
Direct Negotiations: Collaborate closely with Operators, bypassing expensive networks.
Affiliate Roulette Seal of Trust: A symbol of excellent performance and reliability.
Visibility Boost: Claim featured spots for enhanced exposure.
A Built on Experience and Trust
Affiliate Roulette's founder brought over five years of iGaming industry experience to the table, aiming to bridge the gap between Operators and Affiliates. Their vision quickly became a reality, evident in their impressive launch figures: over 1000 Affiliate Profiles and 50+ rankings and reviews in just two months.
Celebrating Success and Looking Ahead
As part of their strategic approach to solidify their industry position, Affiliate Roulette proudly sponsored the Sigma Europe Summit 2023 from November 13th to 17th. This event provided them with a platform to showcase their innovative approach and connect with industry leaders.
Cost-Effective and User-Friendly
Affiliate Roulette offers free membership for Operators and their Affiliate Managers, with a basic company profile for Affiliates also available at no cost. For those seeking greater visibility, premium services and featured spots are available for a nominal fee.
Transforming the Industry
The dual nominations for the iGB Affiliate Awards are a testament to Affiliate Roulette's commitment to transforming the iGaming affiliate industry. With a user-friendly interface, community-centric approach, and a presence at the Sigma Europe Summit 2023, Affiliate Roulette is not just bridging gaps but also paving the way for a new era of collaboration and success.
Join Affiliate Roulette in celebrating this remarkable achievement and stay tuned for more exciting developments from this rising star in the world of iGaming affiliate marketing.
ReferOn celebrates SiGMA presence with 5 Star Award!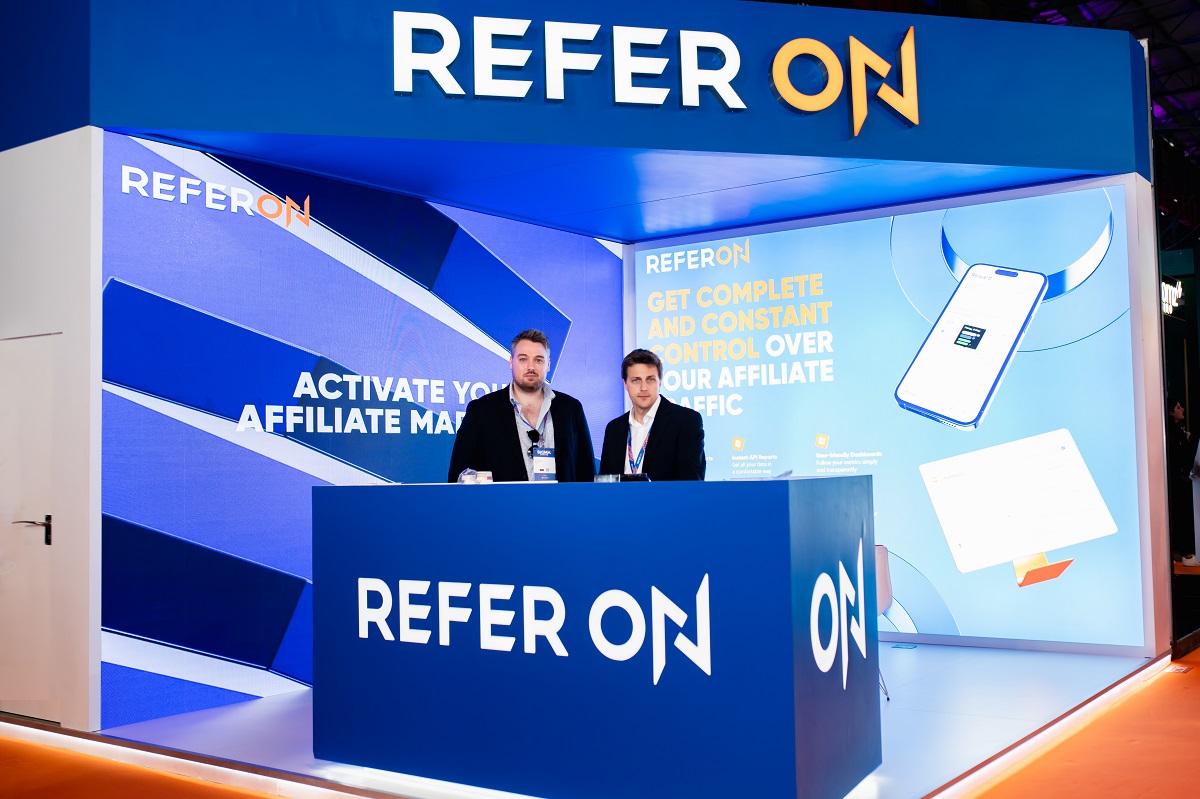 SiGMA is time for celebration as ReferOn wins Rising Star of the Year award from 5 Star Media!
ReferOn, the state-of-the-art affiliate management platform for the iGaming industry, celebrated its first presence at SiGMA Malta Europe with numerous partners and client meetings and is delighted to announce that it won the Rising Star of the Year award from 5 Star Media for 2023!
Exhibiting at an iGaming conference and expo for the first time since launching in February, ReferOn welcomed clients and prospects at its stand and showcased the Rising Star of the Year award it won from 5 Star Media's Starlet Awards.
David Harris, Tech Team Lead at ReferOn, commented: "SiGMA Malta Europe was a fantastic event for ReferOn. The event was not only valuable for the significant potential arising from the meetings held, but also because SiGMA fosters an environment where like-minded individuals can deeply understand the market and discuss all its aspects in an ideal setting. This can be in relation to the iGaming market's weaknesses or areas for growth and it generates a continuous flow of ideas for improvement on all sides. ReferOn was no exception to this and this gave us plenty of food for thought to grow into 2024."
ReferOn's platform is focused on ease-of-use, speed and leveraging its state-of-the-art technology for the benefit of affiliates. By joining the platform, affiliates benefit from ReferOn's brand new features such as Dynamic Reporting, user-friendly dashboards and Instant API Reports.
Boomerang Media is the Best PPC Affiliate at SiGMA Europe Awards 2023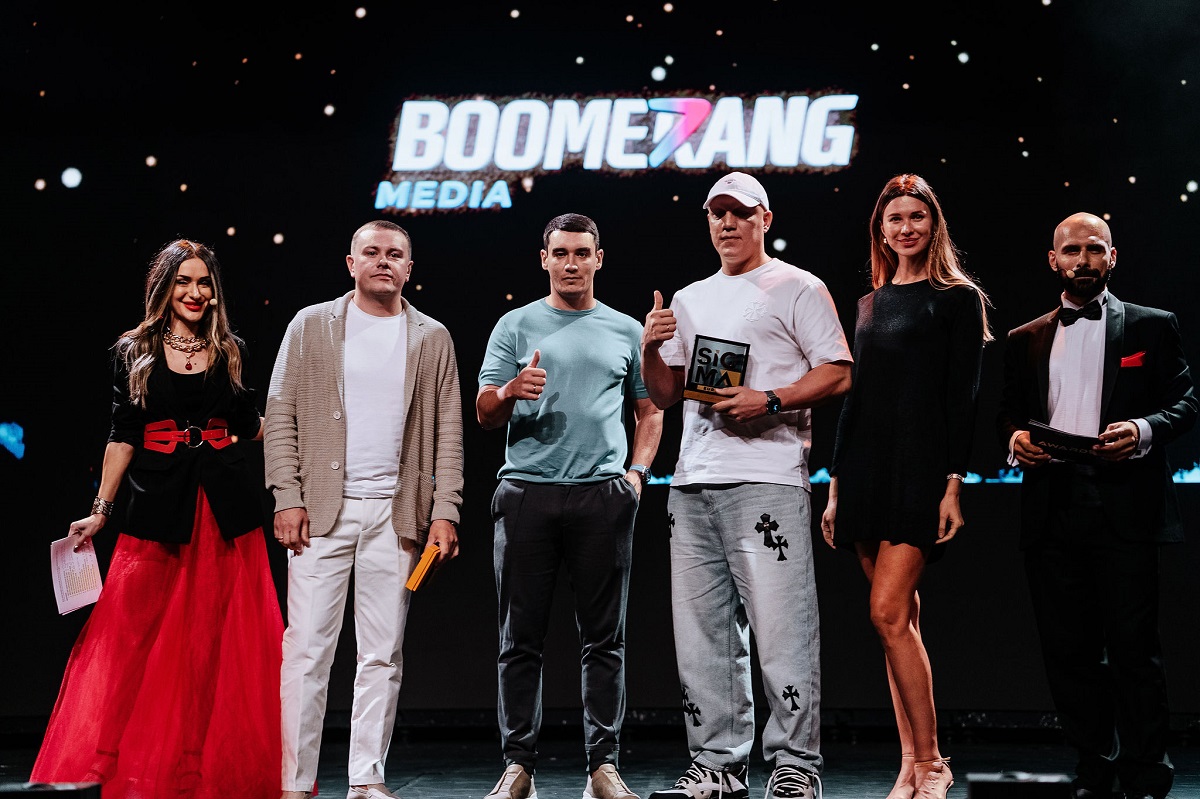 Boomerang Media claimed "The Best PPC Affiliate" nominee at the recent SiGMA Europe Awards 2023, reinforcing its position as an industry leader
Boomerang Media, part of Boomerang Partners, won "The Best PPC Affiliate" at the SiGMA Europe Awards 2023, demonstrating its competitive strength among top industry players. The award ceremony was held on the opening day of the SiGMA Europe Malta event on November 14. Boomerang Media was honored after an open vote and jury decision, beating out fellow nominees Identi and RevenueLab.
"We are thrilled to have secured this prestigious SiGMA Europe award this year," said Vitalii Prokofiev, CEO of Boomerang Partners. "It validates our team's dedication and commitment to offering best-in-class experiences tailored for each market we operate in."
Not just a contender for prestigious awards, Boomerang Partners has also appointed its leading brand – Boomerang Sportsbook, a sponsor of the 'Best East Europe Affiliate 2023' category. This underscores their commitment to emerging European markets. With a strong presence in these regions already, Boomerang offers affiliates extensive opportunities to expand globally, including into both Europe and Latin America.
"We applaud Boomerang Partners's dedication to expanding across Europe and beyond," Denis Dzyubenko, CIS Region Director at SIGMA Group. "Earned win for Boomerang Media in the "The Best PPC Affiliate" nominee and Boomerang Partners's sponsorship of the "Best East Europe Affiliate" category demonstrates a strategic understanding of key growth regions and a commitment to supporting the entire ecosystem. Operators like Boomerang, who foster industry development while delivering innovative platforms, are vital to our sector's success".
SiGMA Europe is a premier global gaming event and forum for industry experts and affiliates. It convenes over 800 sponsors, 200 exhibitors, 200 speakers, and 25,000 delegates to discuss gaming trends, share ideas, and network. SiGMA has raised over €300,000 for charity since 2020 through its global events. For 2023, the SiGMA Foundation aims to launch significant initiatives, including an educational facility in Ethiopia for 1,000 students, two Camino de Santiago hikes with €70,000 targets each, summiting Mount Toubkal, and continuing the Kilimanjaro Challenge, which has raised €1 million since 2004 – all guided by principles of transparency and impactful philanthropy.
"It's great to be recognized by the industry's best. We are glad that our initiative to develop professional sports around the world did not go unnoticed," stated Vitalii Prokofiev, CEO of Boomerang Partners. "We will continue to push the envelope and deliver the best products in our categories experience globally." At the SiGMA Europe in Malta, Boomerang Partners is represented by the booth of its flagship brand Boomerang Bet.