SiGMA 2018 launches in 1 week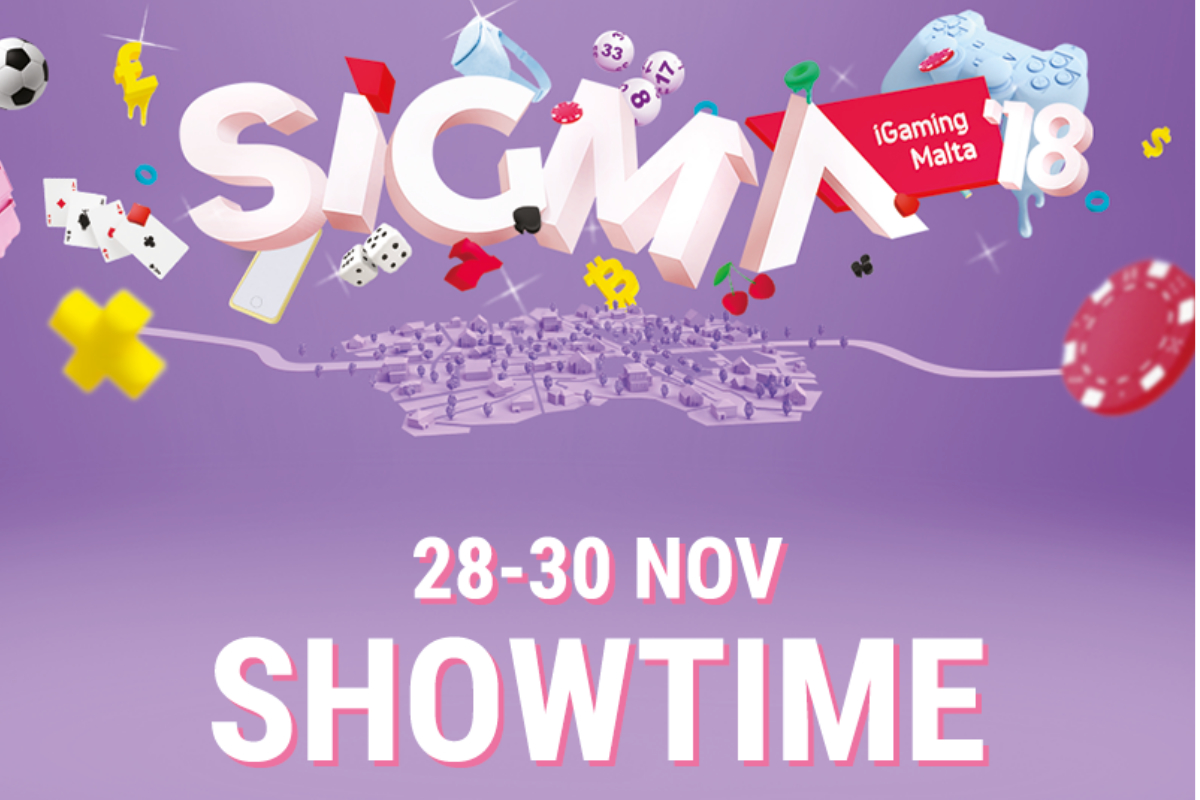 As a well-established staple on the iGaming calendar, it is unsurprising that the interest from the iGaming industry has been intense. In 1 week time the super-show plans to welcome 12,500 guests, including 400 sponsors and exhibitors and 200 speakers through its doors. To keep pace with demand, the sold-out MFCC floor space has been expanded and an extra day added to the Summit dates – SiGMA will run from the 28th until the 30th of November and will be held at the MFCC, Ta' Qali.
SiGMA will also be bolstered by a glamorous evening on the 27th – the iGaming Awards will seat a 1000 guests and pay tribute to companies who are shaking up the industry in Malta. Elevating the charitable event is Her Excellency, Marie-Louise Coleiro-Preca, President of Malta and tenor Joseph Calleja, one of the most recognisable faces in the opera world.
Following the black-tie event is a Poker Tournament. Held at the Portomaso Casino, the friendly-competitive event will offer an evening of relaxed networking to delegates looking to unwind before the start of the Summit.
SiGMA Pitch will make a triumphant return, providing a space for innovative young start-ups to gain valuable exposure. Finalists will gain a unique opportunity to win a space on the expo floor, score valuable invites to networking events and reel in potential funding and mentoring from industry veterans.
Since its inception, the flagship show has evolved from a local event capitalising on an untapped niche of opportunity, to a global influencer on the iGaming world stage. If last year's numbers are any prediction, 2018 is set to smash all previously held records, giving the company's ambitions plenty of space to play out.
In keeping with the global theme, SiGMA 2018 will host 6 conferences and workshops, several of which will tackle the evolution of the industry from a broader perspective, with highlights including a focus on pan-African regulation and sports gambling in the USA.
Starting on the 28th of November, the Regulatory Conference will cover important aspects of Malta's iGaming Act, as well as iGaming Law in a broader sense – including its influence on sister topics, such as AI. The Conference will feature prestigious speakers, such as Heathcliff Farrugia, CEO at the MGA, AI guru, Angelo Dalli, and an introduction from the Honourable Joseph Muscat, Prime Minister of Malta.
The first day of the show will also host a conference for Blockchain, with Mark Suwan, CEO of Blockchip taking the chair. Taking the panels to the next level is a line-up of elite guest speakers. Individuals such as Brock Pierce, an Advisor on Open Data Exchange and Joseph F. Borg, a Partner at WH Partners, will tackle complex issues, such as transparency and the right to be forgotten, blockchain investment and ICO regulation.
The second day of the Summit will see a further two conferences play out, the Conference for Payments, which is hosted by BitBay and the Conference for Affiliates and CMO's, hosted by InternetVikings.
The Payments Conference also offers a global perspective; from building smoother transactions in Sub-Saharan Africa, to navigating the licensing regime in Scandinavia. Other highlights include a panel on banking the unbanked and a feature on AML and social responsibility.
Chairing the Conference for Affiliates and CMOs is Richard Vikström, Founder at InternetVikings, who will also offer a welcome note and a talk on SEO brand protection. Other interesting topics include Humanism in Technology and a panel discussion on the Italian ban on marketing for gaming.
Kicking off the last day of the conference is the DGaming Conference, which offers an overview of a decentralised gaming industry, as well as creative AI solutions to optimise language. Hosted by DGaming Media, the conference will feature prominent speakers such as John Kamara, Director of Development at Global Gaming Media, and Marc Lesnick, President at Ticonderoga Ventures.
Rounding off the Summit is the final conference of the day – the eSports Conference, chaired by Ivan Filetti, Head of Business Development at Gaming Malta.
The Summit calendar will also provide delegates with plenty of opportunity for networking and entertainment; lavish dinners will feature throughout SiGMA, as well as a Crypto Cruise, and a phenomenal Closing Night event. A decadent Champagne Brunch brings things to a close on the 1st of December.
There can be no doubt that SiGMA has been a boon to the Maltese economy, operating in tandem with local growth and encouraging business to flourish on the islands. We're not resting on our laurels however, SiGMA 2018 is all set to carry on this tradition of quality and, as Malta continues to position itself as a haven for industry, can expect to continue outgrowing their limitations.
For speaking and sponsorships opportunities contact info@sigma.com.mt
How to Keep Online Casinos Users Interested: Advice from Christina Thakor-Rankin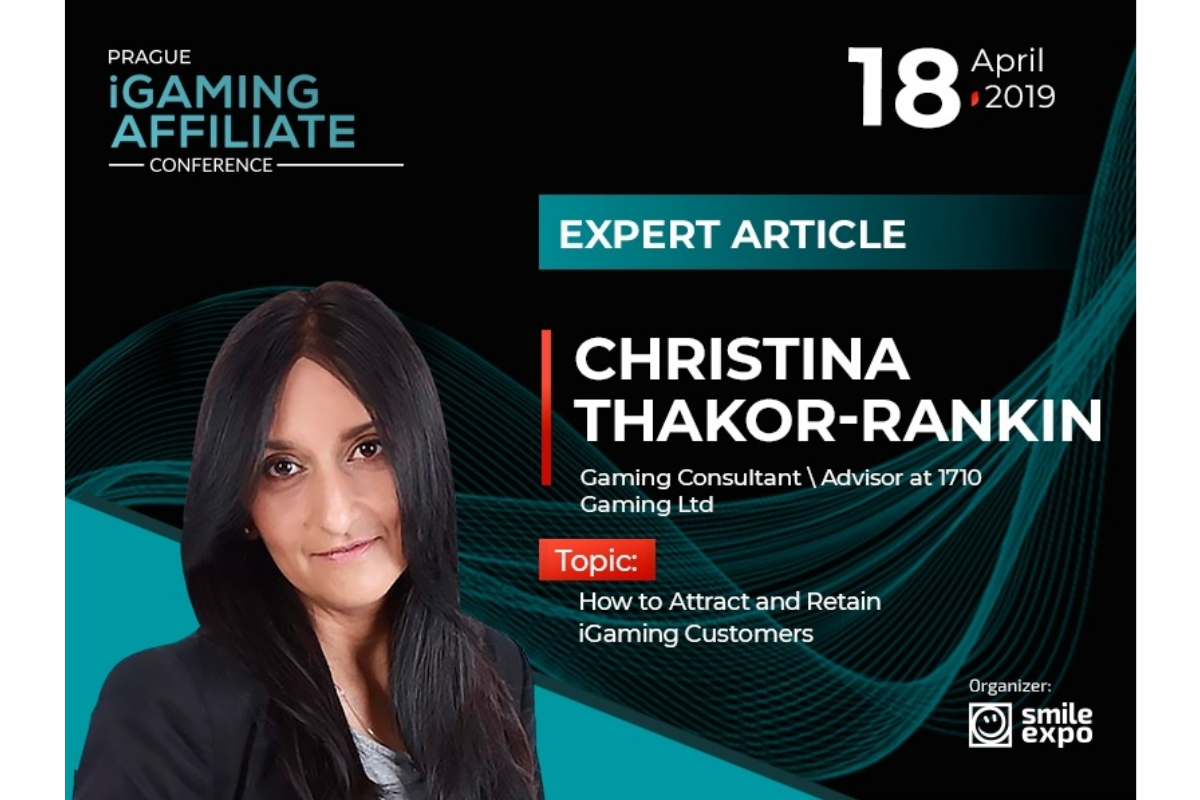 According to the Conversion portal, the gambling market increased by €4.3 billion in 2018, and its volume would grow by €3.9 billion in 2019. It means that the industry competition will become even higher. Therefore, it is quite important for online casino owners not only to attract new gambler, but also to retain the current ones. Well, what methods are the most efficient in this regard?
Tools for Retaining Online Casino Clients
The high-return gambling industry allures new companies interested in the expansion of their audience to the market. To attract and retain customers, online casino owners develop comprehensive marketing strategies allowing to fulfill players' demands. One widens a range of casino offers, provides maximum transparency of transactions and access security, as well as adds new ways of withdrawals and major loyalty programs.
There are several efficient and, most significantly, legal tools that help to engage clients and encourage them to return to the resource again and again.
Christina Thakor-Rankin, a Leading Gaming Advisor at 1710 Gaming Ltd. and expert in betting, gaming, and gambling industries with 25 years of experience, has shared her opinion of how gambling online resources can retain steady clients.
Christina Thakor-Rankin will become a speaker at the Prague iGaming Affiliate Conference – event about affiliate marketing in online gambling by the company Smile-Expo, which will take place in the Czech Republic on April 18. The conference will gather top marketers, gambling sphere experts, affiite programs representatives and online casinos operators.
Special Offers, bonuses and loyalty programs
Appealing special offers include non-deposit games, registration bonuses, and cashback in case of losing. Such prizes and bonuses should be optimized for both new clients and regular visitors. Also, it is important to remember about loyalty programs with well-defined rules.
Christina Thakor-Rankin believes that exclusive customer specific deals and offers, and loyalty programs that offer a proper reward are the most efficient tools to retain online casino customers.
"We now live in a world where customers are always looking for the next thing. Being aware of this means we can stay a step ahead by making sure that we keep developing what we do."
The reason for exclusive customer specific deals and offers is simply to mirror what customers get from other digital service and product providers, believes Christina. According to the expert, it refers to recommendations based upon historic activity, and it works for casinos and gambling sites.
Loyalty programs which really do reward regular customers with something meaningful are also important. Christina explains that it could be points which can be converted to cash or rewards in the form of gifts.
"For example, one of the casinos I use sends a small box of chocolates or a voucher on St Valentines' Day or my birthday. Another one rewards regular logins with random free cash, spins or gift drops."
However, expert shares that she probably wouldn't advocate traditional deposit bonuses, as regulators are starting to take action on this and it's a little bit boring.
Constant Product Expansion
The more diverse and high-quality games the platform provides, the more players the resource will get.
The specialist is sure that the first thing to attract players is always product, as if a product is no good, clients won't stay.
"As an industry we've struggled with the next generation of players (the Millennials), and logic says that if we miss them, we will probably miss the next generation as well unless we start doing something about it now."
Christina says that the problem seems to be that the new generation which has grown up in a fully interactive world does not seem to be so interested in a two-dimensional casino game. So, there has been some experimentation with VR and skill-based gambling to look at how we bridge the gap, but it should still be better developed.
"Until we get there, I think that more successful casinos will provide as much as possible to offer something for everyone and tailor products accordingly."
Here the expert explains that some types of slots work better in different parts of the world, for example, fairy tale games work well in Europe but mean nothing to customers in emerging markets. At the same time, virtual sports are taking off in West Africa, but connectivity and cost of data mean it hasn't gone online yet.
Push Notifications, Spam and Black SEO
Push notifications, special emails for registered clients, can inspire players for action and offer to place a bet.
Here, Christina believes that spam and black SEO are not as efficient as they used to be. She explains that customers are now far more aware of the tactics used by digital companies to push themselves up the rankings or get their products and services in front of them.
"It is not important if it is white hat or black hat, and improved spam filters help to ensure that even legitimate emails end up being blocked."
The specialist says, it is only a matter of time before regulators step in, further reducing the effectiveness of traditional affiliate tactics.
"We also need to be aware that traditional SEO is now slowly but surely being superseded by voice – what used to be Google is fast becoming Alexa or Siri and this poses some interesting challenges but also some very interesting opportunities for new forms of affiliate activity."
Artificial Intelligence and Big Data Analytics in Online Casinos
Talking about AI and big data, Christina mentions that knowledge is power.
"The more we know about our customers, the better we understand their behavior, their motivation, their preferences, so, the better we can serve them."
AI and data science have already started to take on the role of an "affiliate" on some websites, explains the expert, talking about recommendations for purchases, products or content based upon customers' activity.
Christina believes data science and machine learning are just taking the principles of customer segmentation and CRM and automating them on a bigger scale. "What will be key is how applications interface and interact with customers," says Christina.
Role of Affiliate Marketing
"Affiliates as we think of them in the world of gambling are really a child of the internet," explains Christina.
According to the expert, currently, we've gone from internet to mobile, voice and virtual and projected reality. There was also a huge shift in regulation: an open internet market has become more restricted. Christina says that keeping in mind the need to limit exposure to gaming content until age has been verified and a new generation whose interest in casino is lower than previous generations, we see that life for online casino affiliates gets much harder.
"That does not mean they don't have a role to play – the question will be whether the role is that of an affiliate or of an advocate and influencer."
At the Prague iGaming Affiliate Conference, Christina Thakor-Rankin will deliver a presentation on the topic: From Affiliate to Influencer – engaging the iGeneration.
Learn more about affiliate marketing from the experts.
Use the promo code SAVE30 and get 30% discount. The amount of tickets is limited.
Details about the event and registration are on the website.
Google Manager joins illustrious speaker list for AffiliateCon Sofia 2019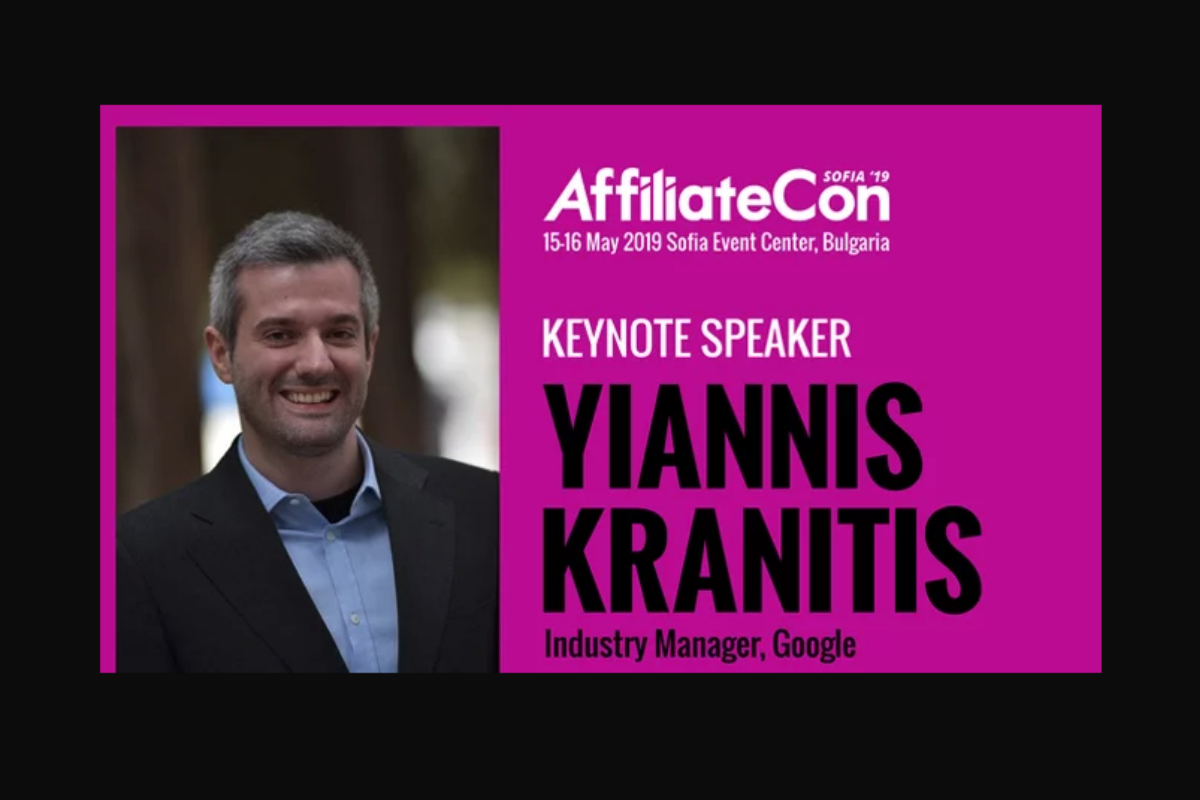 Google Industry Manager Yiannis Kranitis has been confirmed as a speaker for AffiliateCon Sofia 2019.
Joining Google in 2009, Kranitis boasts more than seven years experience in the gaming industry, consulting companies in their acquisition efforts and digital strategies.
Prior to joining the SEO giant, Kranitis worked on the agency side, meaning AffiliateCon Sofia attendees can tap into his multi-layered wealth of industry knowledge.
Topics he will cover include trends and competitive insights from international markets in a must-see presentation for members of the affiliate sector.
AffiliateCon Founder Julian Perry said: "SEO strategies are vital to the survival and success of affiliates and we are delighted to have a search engine specialist like Yiannis at our show this year.
"Yiannis joins an already stellar line-up of AffiliateCon SEO speakers and his time at Google should offer an array of unmissable insights."
AffiliateCon Sofia will offer two full days of educational speeches intertwined with lively entertainment and an evening party. The show will be held at the Sofia Event Center on Wednesday 15 and Thursday 16 May.
AffiliateCon Sofia will also be hosting an SEO Mega Panel on both mornings of the show, where four expert speakers have signed up: Stanislav Dimitrov, Gennadiy Vorobyov, Lyubomir Popov and Nikola Minkov.
Other speakers include Mustard Digital Founder Allan Turner and UltraPlay's Dragomir Ivanov, with the stage set for an even bigger and better event than 2018's unforgettable show.
Genesis Affiliates the latest exhibitor to sign up for AffiliateCon Sofia 2019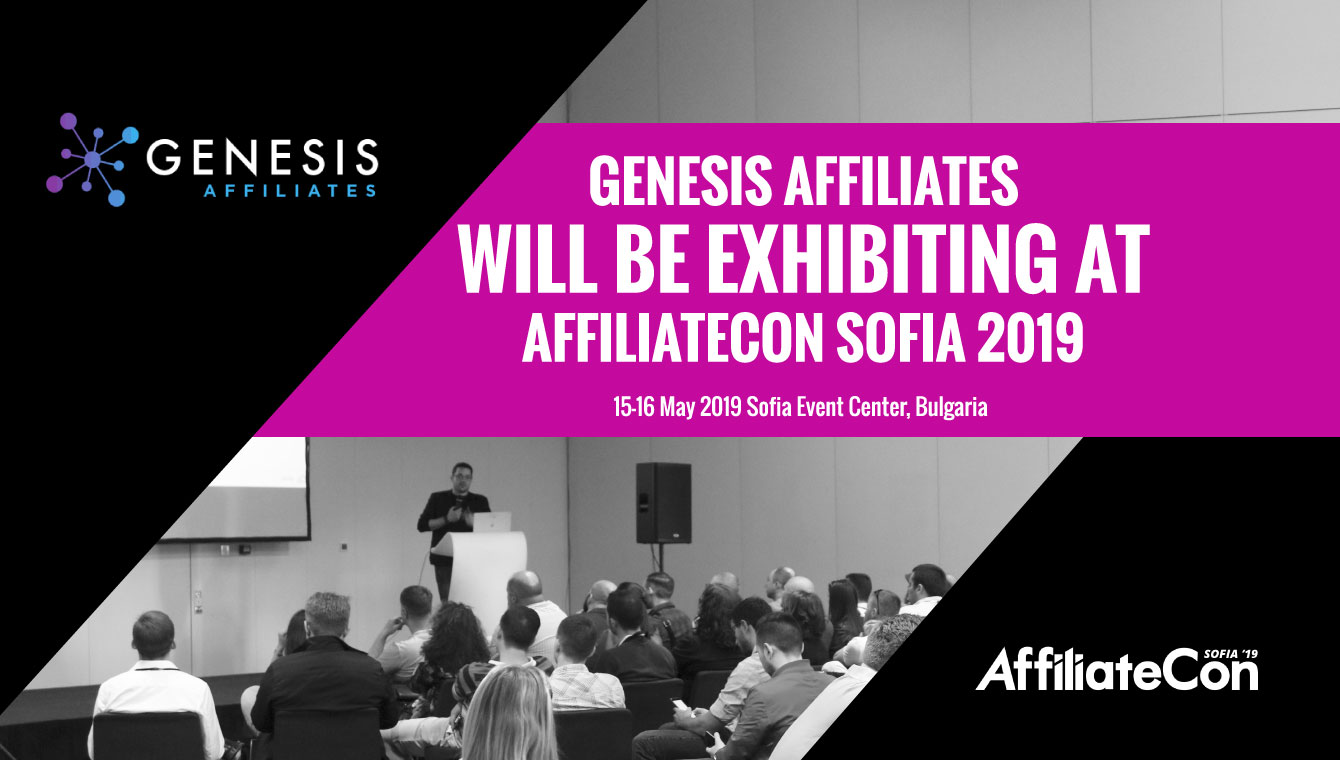 Leading brand Genesis Affiliates has been confirmed as an exhibitor for AffiliateCon Sofia 2019.
The affiliate strives to offer customers lifetime value and will be present in Sofia on 15-16 May, showcasing its services at one of the premier gaming events of the year.
Genesis Affiliates was recently granted a Swedish license and already boasts a long list of casino brands as its partners.
In adding its name to the line-up of reputable attendees, Genesis Affiliates joins the likes of Kindred Group, Lapalingo and 7StarsPartners, as the AffiliateCon Sofia floor plan begins to take shape.
AffiliateCon Founder Julian Perry said: "We welcome Genesis Affiliates with open arms as one of the industry's biggest affiliate brands. This is another sign that established affiliate names want to take part in our event.
"We look forward to hosting Genesis Affiliates, along with several other big-name brands at the show, and we are excited about how the AffiliateCon Sofia floor plan is coming together."
AffiliateCon Sofia promises to be an even bigger and better event than 2018's successful rendition, with a number of first-class speakers and exhibitors already added to the event schedule.
Two full days of educational speeches will be intertwined with lively entertainment and an evening party with special guests to complete the experience.
Click here to book your tickets and network with the best affiliates Europe has to offer this summer.