SiGMA 2018 launches in 1 week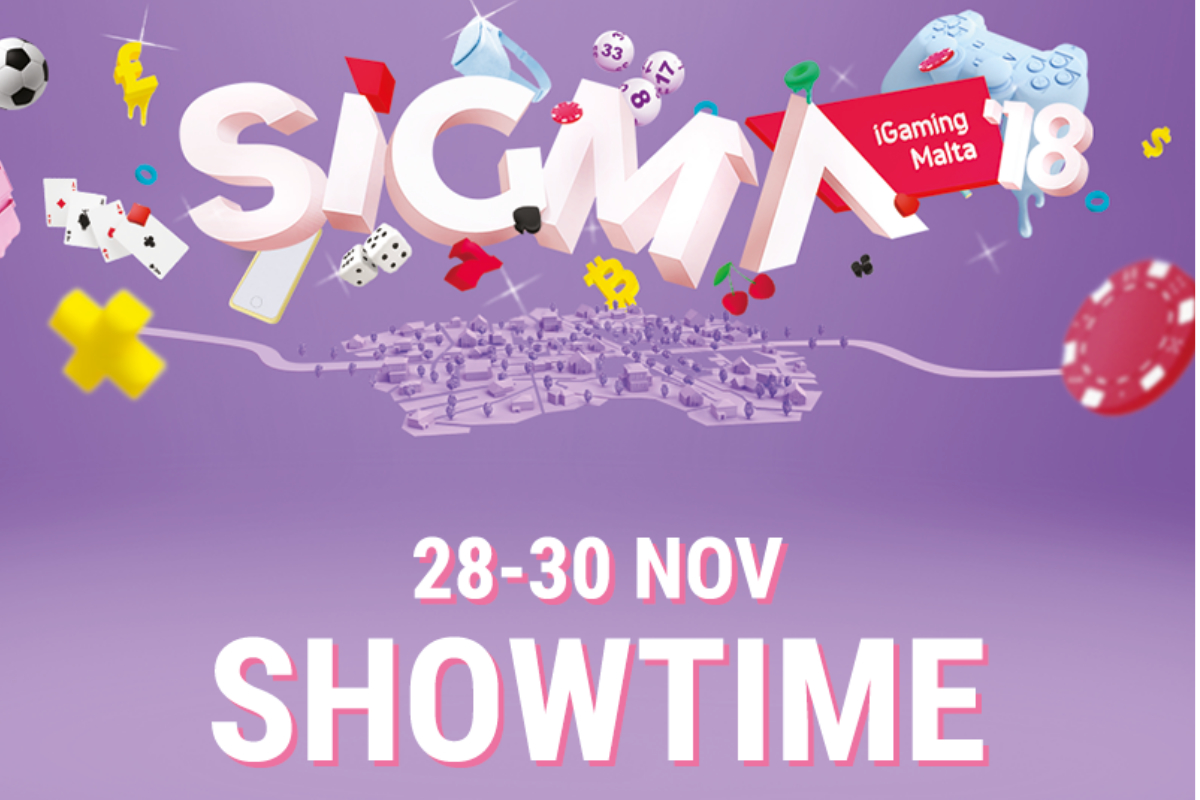 As a well-established staple on the iGaming calendar, it is unsurprising that the interest from the iGaming industry has been intense. In 1 week time the super-show plans to welcome 12,500 guests, including 400 sponsors and exhibitors and 200 speakers through its doors. To keep pace with demand, the sold-out MFCC floor space has been expanded and an extra day added to the Summit dates – SiGMA will run from the 28th until the 30th of November and will be held at the MFCC, Ta' Qali.
SiGMA will also be bolstered by a glamorous evening on the 27th – the iGaming Awards will seat a 1000 guests and pay tribute to companies who are shaking up the industry in Malta. Elevating the charitable event is Her Excellency, Marie-Louise Coleiro-Preca, President of Malta and tenor Joseph Calleja, one of the most recognisable faces in the opera world.
Following the black-tie event is a Poker Tournament. Held at the Portomaso Casino, the friendly-competitive event will offer an evening of relaxed networking to delegates looking to unwind before the start of the Summit.
SiGMA Pitch will make a triumphant return, providing a space for innovative young start-ups to gain valuable exposure. Finalists will gain a unique opportunity to win a space on the expo floor, score valuable invites to networking events and reel in potential funding and mentoring from industry veterans.
Since its inception, the flagship show has evolved from a local event capitalising on an untapped niche of opportunity, to a global influencer on the iGaming world stage. If last year's numbers are any prediction, 2018 is set to smash all previously held records, giving the company's ambitions plenty of space to play out.
In keeping with the global theme, SiGMA 2018 will host 6 conferences and workshops, several of which will tackle the evolution of the industry from a broader perspective, with highlights including a focus on pan-African regulation and sports gambling in the USA.
Starting on the 28th of November, the Regulatory Conference will cover important aspects of Malta's iGaming Act, as well as iGaming Law in a broader sense – including its influence on sister topics, such as AI. The Conference will feature prestigious speakers, such as Heathcliff Farrugia, CEO at the MGA, AI guru, Angelo Dalli, and an introduction from the Honourable Joseph Muscat, Prime Minister of Malta.
The first day of the show will also host a conference for Blockchain, with Mark Suwan, CEO of Blockchip taking the chair. Taking the panels to the next level is a line-up of elite guest speakers. Individuals such as Brock Pierce, an Advisor on Open Data Exchange and Joseph F. Borg, a Partner at WH Partners, will tackle complex issues, such as transparency and the right to be forgotten, blockchain investment and ICO regulation.
The second day of the Summit will see a further two conferences play out, the Conference for Payments, which is hosted by BitBay and the Conference for Affiliates and CMO's, hosted by InternetVikings.
The Payments Conference also offers a global perspective; from building smoother transactions in Sub-Saharan Africa, to navigating the licensing regime in Scandinavia. Other highlights include a panel on banking the unbanked and a feature on AML and social responsibility.
Chairing the Conference for Affiliates and CMOs is Richard Vikström, Founder at InternetVikings, who will also offer a welcome note and a talk on SEO brand protection. Other interesting topics include Humanism in Technology and a panel discussion on the Italian ban on marketing for gaming.
Kicking off the last day of the conference is the DGaming Conference, which offers an overview of a decentralised gaming industry, as well as creative AI solutions to optimise language. Hosted by DGaming Media, the conference will feature prominent speakers such as John Kamara, Director of Development at Global Gaming Media, and Marc Lesnick, President at Ticonderoga Ventures.
Rounding off the Summit is the final conference of the day – the eSports Conference, chaired by Ivan Filetti, Head of Business Development at Gaming Malta.
The Summit calendar will also provide delegates with plenty of opportunity for networking and entertainment; lavish dinners will feature throughout SiGMA, as well as a Crypto Cruise, and a phenomenal Closing Night event. A decadent Champagne Brunch brings things to a close on the 1st of December.
There can be no doubt that SiGMA has been a boon to the Maltese economy, operating in tandem with local growth and encouraging business to flourish on the islands. We're not resting on our laurels however, SiGMA 2018 is all set to carry on this tradition of quality and, as Malta continues to position itself as a haven for industry, can expect to continue outgrowing their limitations.
For speaking and sponsorships opportunities contact info@sigma.com.mt
GamblingPapa Launches Its Best Slot Guide And Strategies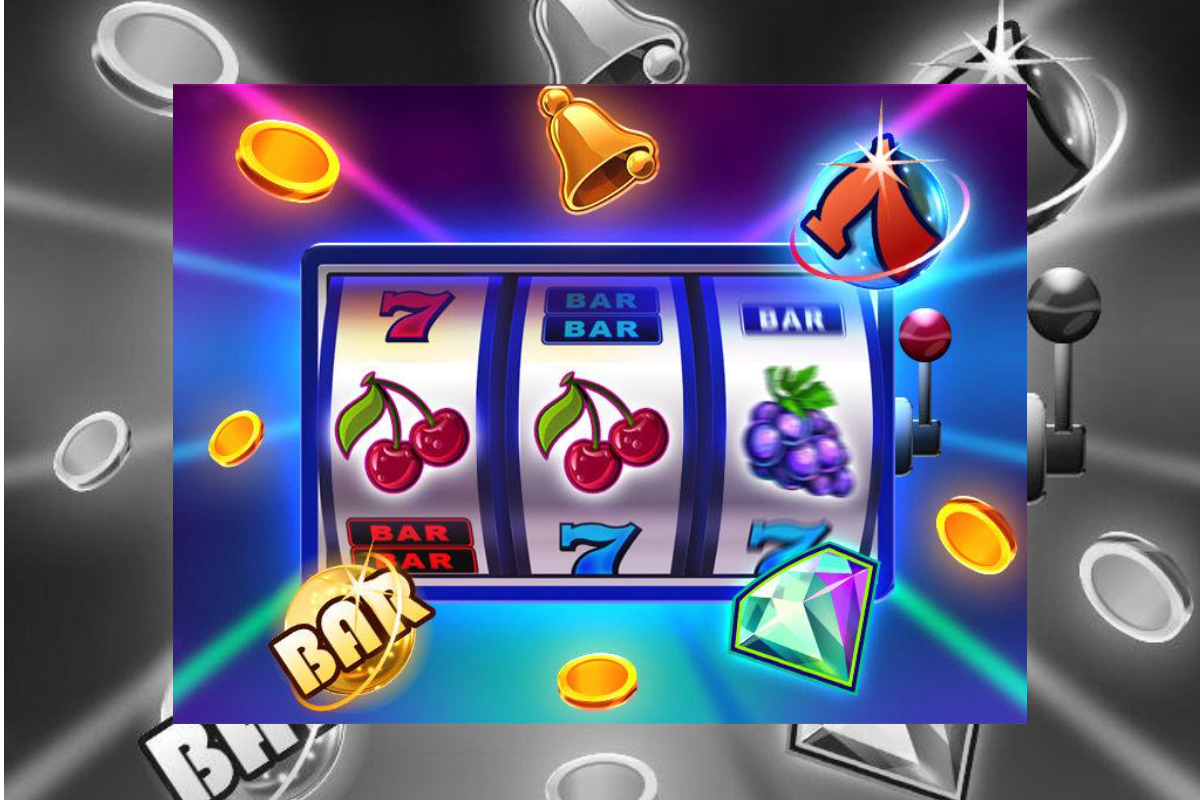 You can play all kinds of casino games, but if you're looking for big money, you want to play slots or in a poker tournament. If you're like most people, you're not going to have the experience to win a big poker tournament, which leaves slots, and anyone can play slots. That said, there are certain strategies you want to implement in order to increase your chances of winning.
While you can find information about playing slots online, if you just want the basics to help increase your chances of winning, then this is likely to be the best slot guide and strategies you're going to find. It's simple, to the point, and effective.
Payout Percentage
The higher the cost to play a slot, the higher the payout percentage will be. In other words, if you play dollar slots, you're going to have a higher payout percentage. This is obviously going to be better odds. The only reason most people don't play these is because they want reduced risk. Most people will play the quarter, nickel, or penny slots. This does lead to more hours of entertainment, which can be fun, but it's not going to be the best long-term approach if you're looking to win. You must decide if you want a better chance of winning or more hours of entertainment.
Progressive Jackpots
Some slot players don't follow the best slots strategies. And those who don't follow the best slots strategies don't know that you must bet enough to qualify for a progressive jackpot if you're playing a reel slot. A lot of the time, you must bet the maximum to qualify. This is very important information because it would be disheartening to think you hit the progressive jackpot for hundreds of thousands of dollars and then realize you don't qualify because you didn't bet enough.
For video slots, you will usually find tiered progressive jackpots. In most cases, there will be 2-12 progressive levels. These tiers will often be: Mini, Minor, Major, and Grand. If not, they might be Bronze, Silver, Gold, and Platinum. With video slots, all players are usually eligible to win a progressive jackpot, but you might not win as much because of the tiered system.
Bankroll Management
You usually want to go in with somewhere between 200-300 bets. If you're on the conservative side, make it 200 bets. If you're more of a risk-taker, you can stretch it to 300 bets. You should be able to play for at least a few hours if you're within this range.
Myths
If you happen to be with a friend who is playing slots at an online casino and the machine just misses a progressive jackpot, this doesn't mean the machine is about to hit the progressive jackpot. Also, if a slot machine is running cold, that doesn't mean it will stay cold. And, finally, starting out slow to prime the machine does absolutely nothing. In all three cases, the slot machines are completely random. There are no patterns. Therefore, just sit down at your favorite one and fire away.
Oddspedia's Super Domain Casino.Online Launched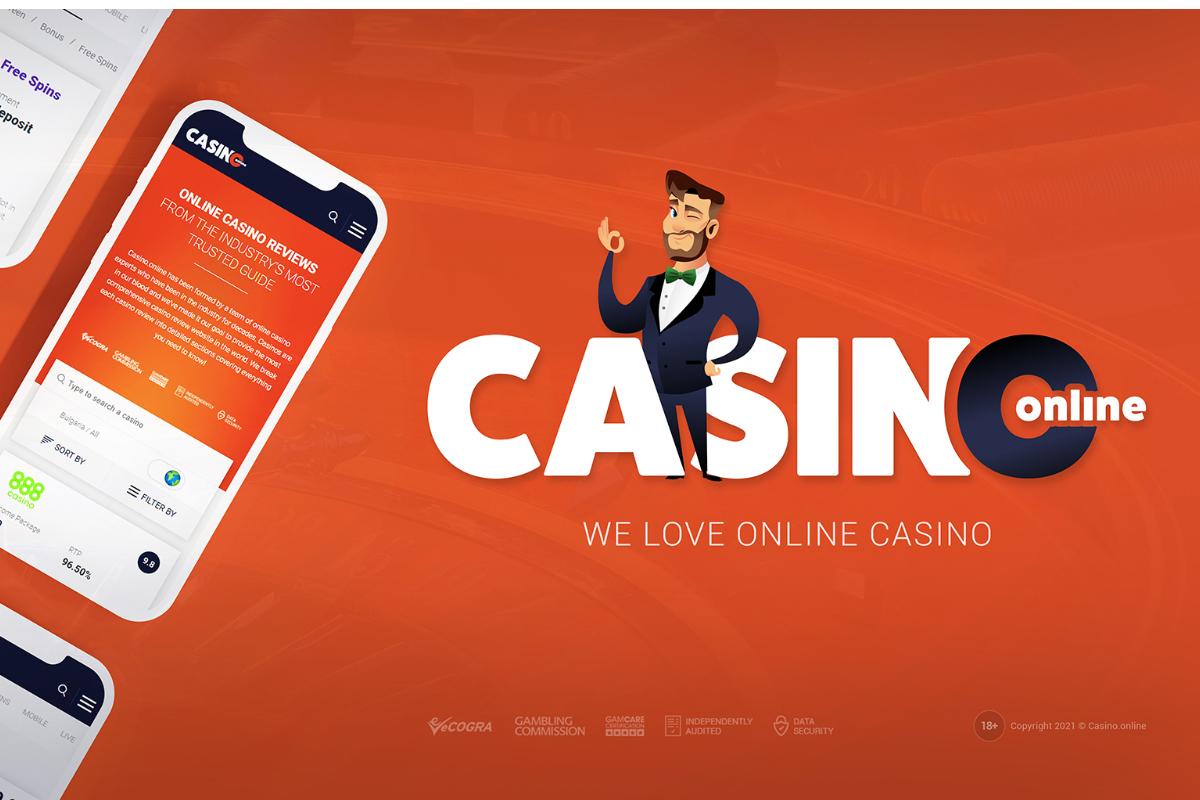 While most gamblers may not have ever heard of it before, Casino.online is one of the most coveted – and thus most expensive – casino domains out there, fetching a six digit asking price which ensures that only the most dedicated affiliate will be able to acquire it. Last year, Oddspedia managed to achieve exactly that, making history by purchasing the domain for an astounding $201,250 – a sum almost unheard of in the online affiliate business for a single domain purchase.
Ever since the acquisition, Oddspedia have been working hard to develop the domain into the ultimate casino site, giving players throughout Europe – and beyond – the chance to safely familiarize themselves with the online casino market. Casino.online currently features hundreds of pages dedicated to the top casinos in the UK and beyond, alongside more general guides based on games, payment methods, services and anything else the average gambler needs to know before entering the gambling world. The site is currently accessible in English, German and Russian (with the displayed casinos changing depending on language and region to only show each player the most relevant ones to them), and more languages are planned for the near future, alongside features such as a Casino Academy to gradually introduce new players into the subject matter.
Oddspedia's co-founder Jan Möller believes that the investment was more than worth it, claiming "While new and emerging technology is very important for reaching new players, what truly matters is keeping them invested – and that's where the sense of community comes in. A big all-in-one online casino domain, such as Casino.online, is the perfect way to keep gamblers engaged and returning for up-to-date information and advice, which is ultimately beneficial to them, us and our affiliate partners. Everybody wins from the existence of a high-quality casino site like Casino.online."
Jan added that Oddspedia already proudly hosts millions of active monthly users across their projects, and the idea behind purchasing an expensive domain like Casino.online was to double the monthly casino-related traffic within one year. A hefty goal to be sure, but the quality of the site, as well as the impressive roadmap ahead, are more than reason enough to believe it's well within reach.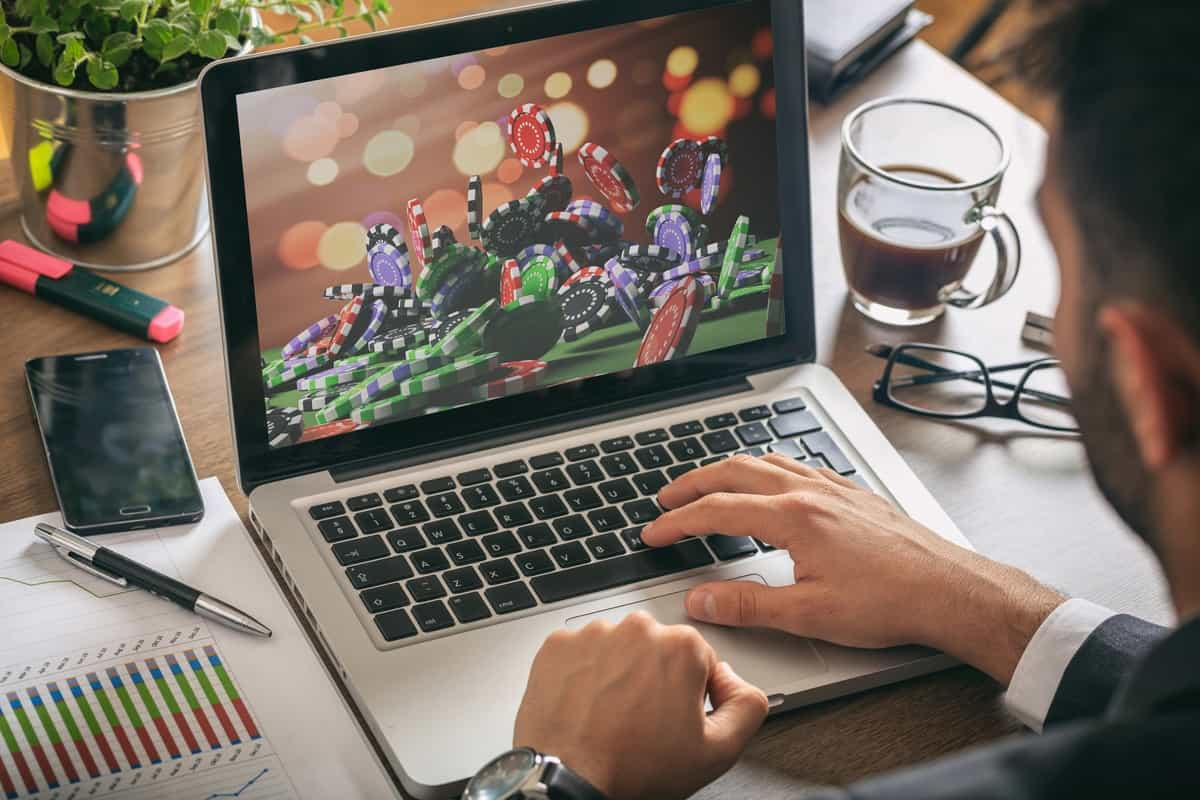 The online gaming industry is now the biggest entertainment industry in the world. It has even eclipsed movie and music sales during the pandemic. The gaming industry keeps growing year after year. It has a huge presence in the United States, but the gaming phenomenon is even bigger abroad. A quarter of all internet users are gamers, and they are not just kids anymore.
Online Gaming Convenience
Online gaming gives you an opportunity to enjoy your favorite game from anywhere, at any time. All you need is internet access, and you can enjoy the experience in the comfort of your own home.
You don't have to spend money to buy games and play the same one again and again. You have the freedom to pick from thousands of free games available on the internet. Also, the games are easy to understand so even beginners at gaming can manage to play them.
Even while sitting alone for hours, gamers aren't necessarily isolated. With the rise of social media, gamers have perfected the art of building communities in and around video games.
Growth of Gaming During Pandemic
Gaming has skyrocketed during the pandemic, reaching people who'd play every now and then, or even those who had previously snubbed it entirely. And at a time in which many industries are in dire straits, sales in gaming are booming.
The explosive growth of gaming during the pandemic has shown that many have found a new outlet for much-need connection in isolation. Gamers don't just compete with strangers on the internet, but forge genuine, enduring friendships.
The Future of Gaming
Although still a relatively new segment of the industry, mobile gaming has developed at an astonishing rate. Part of mobile's breakneck growth can be attributed to an innovative and seamless user experience which relies on engaging features such as in-app purchases and loyalty rewards. With the 5G era quickly descending upon us, these pocket-sized game consoles could transform online gaming, and make the industry even more exciting.
Conclusion
In conclusion, online gaming has changed the face of gaming entirely. Players can now find communities and friends that share their gaming tastes. Online gaming has also been able to introduce a highly competitive gaming scene for top players from all around the world to compete. All in all, online gaming has created an expansive world for not only games but also for players.