SiGMA 2018 launches in 1 week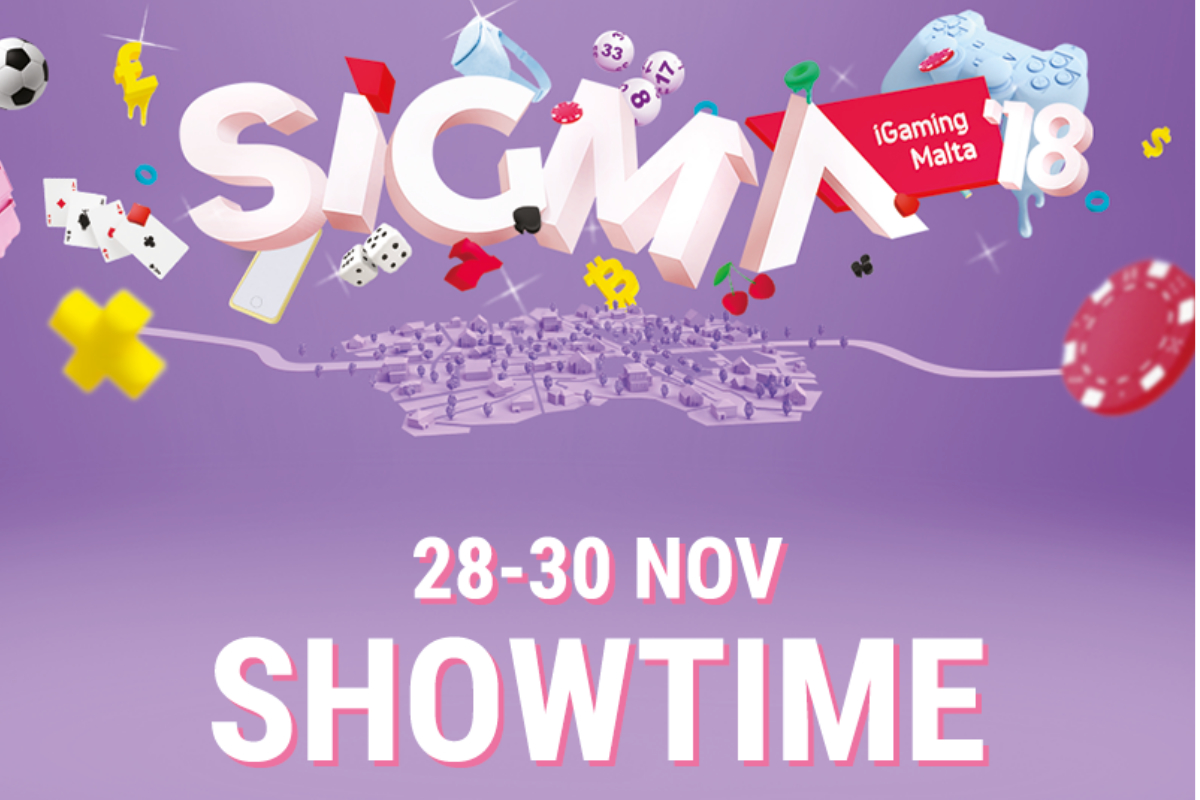 As a well-established staple on the iGaming calendar, it is unsurprising that the interest from the iGaming industry has been intense. In 1 week time the super-show plans to welcome 12,500 guests, including 400 sponsors and exhibitors and 200 speakers through its doors. To keep pace with demand, the sold-out MFCC floor space has been expanded and an extra day added to the Summit dates – SiGMA will run from the 28th until the 30th of November and will be held at the MFCC, Ta' Qali.
SiGMA will also be bolstered by a glamorous evening on the 27th – the iGaming Awards will seat a 1000 guests and pay tribute to companies who are shaking up the industry in Malta. Elevating the charitable event is Her Excellency, Marie-Louise Coleiro-Preca, President of Malta and tenor Joseph Calleja, one of the most recognisable faces in the opera world.
Following the black-tie event is a Poker Tournament. Held at the Portomaso Casino, the friendly-competitive event will offer an evening of relaxed networking to delegates looking to unwind before the start of the Summit.
SiGMA Pitch will make a triumphant return, providing a space for innovative young start-ups to gain valuable exposure. Finalists will gain a unique opportunity to win a space on the expo floor, score valuable invites to networking events and reel in potential funding and mentoring from industry veterans.
Since its inception, the flagship show has evolved from a local event capitalising on an untapped niche of opportunity, to a global influencer on the iGaming world stage. If last year's numbers are any prediction, 2018 is set to smash all previously held records, giving the company's ambitions plenty of space to play out.
In keeping with the global theme, SiGMA 2018 will host 6 conferences and workshops, several of which will tackle the evolution of the industry from a broader perspective, with highlights including a focus on pan-African regulation and sports gambling in the USA.
Starting on the 28th of November, the Regulatory Conference will cover important aspects of Malta's iGaming Act, as well as iGaming Law in a broader sense – including its influence on sister topics, such as AI. The Conference will feature prestigious speakers, such as Heathcliff Farrugia, CEO at the MGA, AI guru, Angelo Dalli, and an introduction from the Honourable Joseph Muscat, Prime Minister of Malta.
The first day of the show will also host a conference for Blockchain, with Mark Suwan, CEO of Blockchip taking the chair. Taking the panels to the next level is a line-up of elite guest speakers. Individuals such as Brock Pierce, an Advisor on Open Data Exchange and Joseph F. Borg, a Partner at WH Partners, will tackle complex issues, such as transparency and the right to be forgotten, blockchain investment and ICO regulation.
The second day of the Summit will see a further two conferences play out, the Conference for Payments, which is hosted by BitBay and the Conference for Affiliates and CMO's, hosted by InternetVikings.
The Payments Conference also offers a global perspective; from building smoother transactions in Sub-Saharan Africa, to navigating the licensing regime in Scandinavia. Other highlights include a panel on banking the unbanked and a feature on AML and social responsibility.
Chairing the Conference for Affiliates and CMOs is Richard Vikström, Founder at InternetVikings, who will also offer a welcome note and a talk on SEO brand protection. Other interesting topics include Humanism in Technology and a panel discussion on the Italian ban on marketing for gaming.
Kicking off the last day of the conference is the DGaming Conference, which offers an overview of a decentralised gaming industry, as well as creative AI solutions to optimise language. Hosted by DGaming Media, the conference will feature prominent speakers such as John Kamara, Director of Development at Global Gaming Media, and Marc Lesnick, President at Ticonderoga Ventures.
Rounding off the Summit is the final conference of the day – the eSports Conference, chaired by Ivan Filetti, Head of Business Development at Gaming Malta.
The Summit calendar will also provide delegates with plenty of opportunity for networking and entertainment; lavish dinners will feature throughout SiGMA, as well as a Crypto Cruise, and a phenomenal Closing Night event. A decadent Champagne Brunch brings things to a close on the 1st of December.
There can be no doubt that SiGMA has been a boon to the Maltese economy, operating in tandem with local growth and encouraging business to flourish on the islands. We're not resting on our laurels however, SiGMA 2018 is all set to carry on this tradition of quality and, as Malta continues to position itself as a haven for industry, can expect to continue outgrowing their limitations.
For speaking and sponsorships opportunities contact info@sigma.com.mt
Media profile joins Better Collective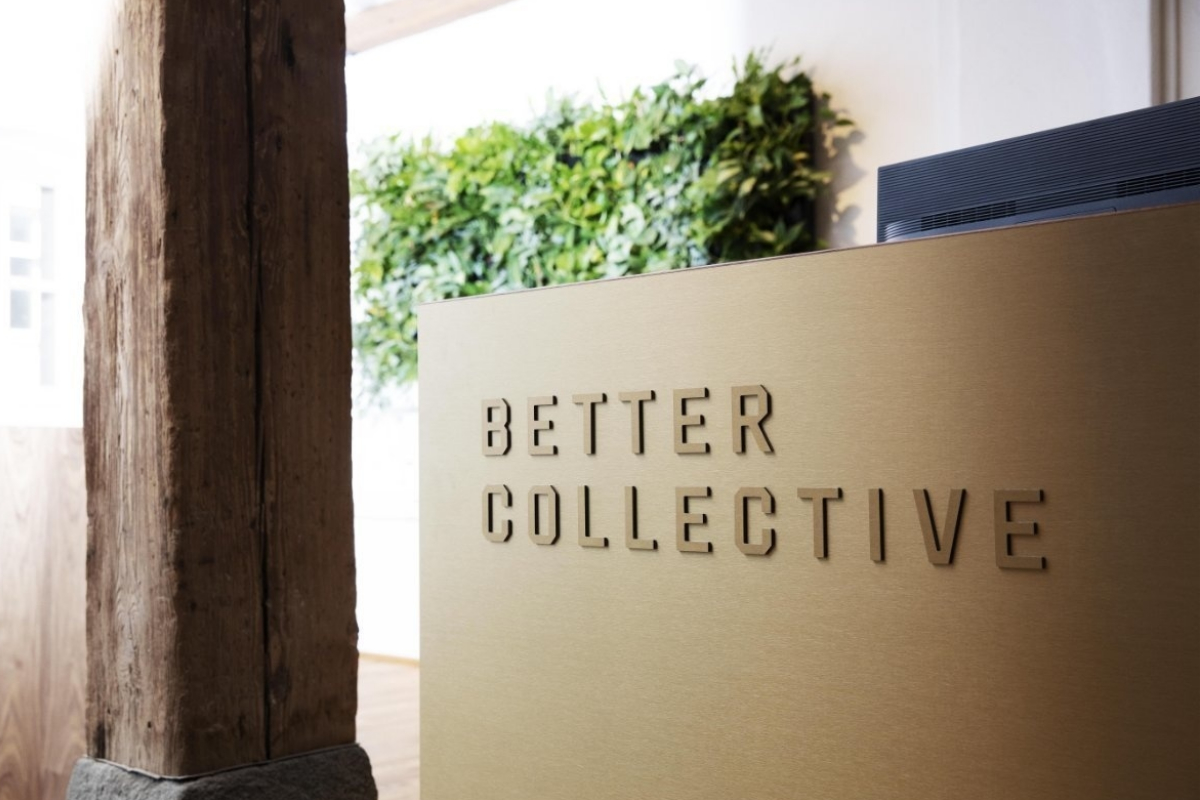 World leading sports betting affiliate, Better Collective, hires former General Manager and Editor-in-Chief of Racing.com, Shane Anderson. Anderson joins the headquarters in Copenhagen where he will take on the position as Senior Director of Group Content & Brand.
On July 1st, 2019, former General Manager and Editor-in-Chief of Racing.com, Shane Anderson, joins Better Collective. In his new position as the Senior Director of Group Content & Brand, Anderson will be in charge of leading an ambitious content strategy that will strengthen the on-site content of Better Collective's brands and products.
Jesper Søgaard, CEO of Better Collective, said: "We are extremely glad to get Shane Anderson on board with us. He comes with many years of managerial experience from within the industry and will help set an ambitious content vision that will empower the Better Collective brands, such as Bettingexpert.com, even further. This will ultimately lead to a better experience for our users."
Shane Anderson said: "I have followed the development that Better Collective has undergone with great admiration over the past few years. I look forward to becoming part of the team in Copenhagen and bringing my experience within journalism to the content production of BC's products to make them even stronger and more appealing to the global community of sports betting fans."
Shane Anderson has been part of Racing.com since its launch in 2014, where he has both had the role as a television presenter, as well as a member of the executive management team.
Smile-Expo to Hold First Georgia iGaming Affiliate Conference Dedicated to CPA Networks and Gambling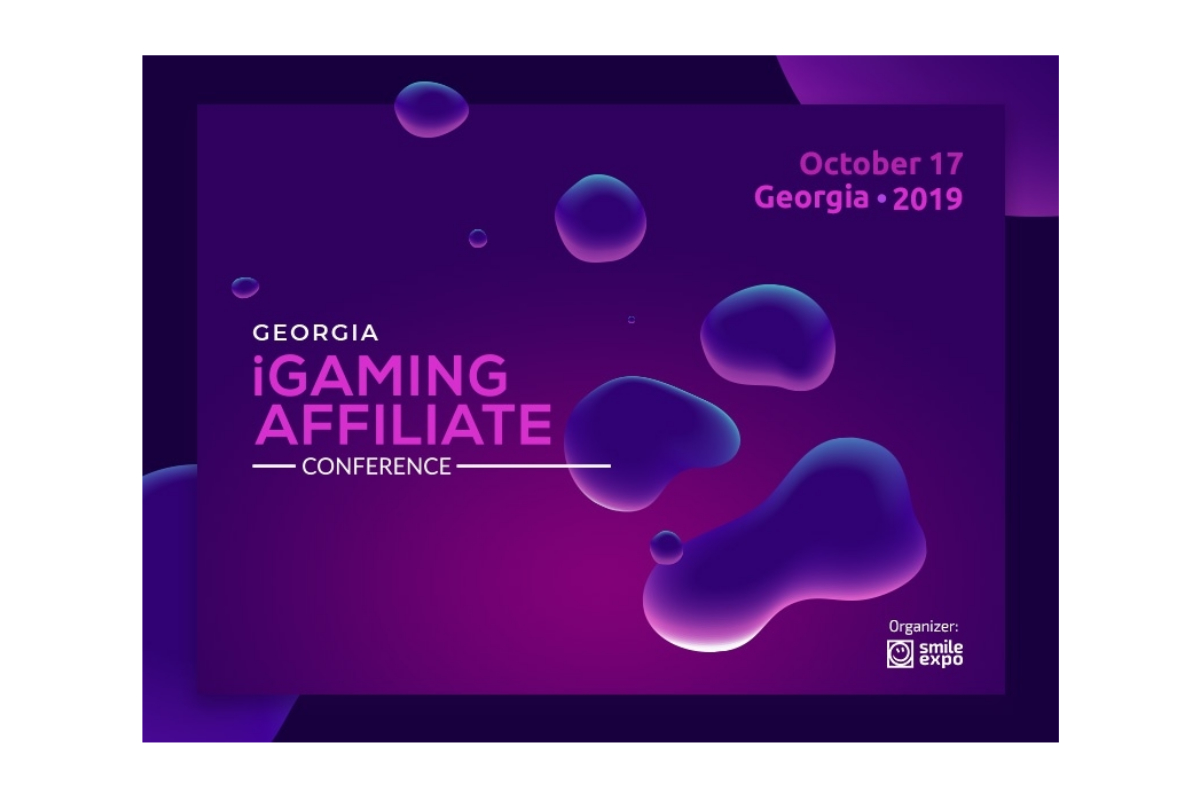 On October 17, Tbilisi will host Georgia iGaming Affiliate Conference, the country's first event dedicated to affiliate marketing in the gambling industry. The event will bring together gambling experts, software developers, and affiliates.
Georgia iGaming Affiliate Conference by Smile-Expo will involve top gambling experts who will share information about new technologies and legal aspects as well as examine affiliate marketing prospects in Georgia and worldwide.
Online Gambling Market in Georgia
The Georgian gambling market is one of the core markets in Eastern Europe. Its traffic is freely accepted by such major affiliate networks as 3sNet, Adventor, and FINAFF.
Besides, Georgian gambling companies use foreign networks to offer their solutions and unique affiliate programs appropriate to their products. The country is included in the map of affiliate programs operating at global and regional levels.
Georgia iGaming Affiliate Conference
It is Georgia's first event dedicated to gambling affiliate marketing, online gambling, and market potential. Invited industry experts will make presentations on online gambling trends, compare legislative issues in different countries, and share secrets of iGaming affiliate program operations.
Exhibition Area
The exhibition area will allow iGaming companies, software developers, and affiliates to present their solutions and services. Attendees will be able to appreciate exhibitors' products and talk to company representatives personally.
Whom the Conference Is Aimed at
Georgia iGaming Affiliate Conference will be useful to affiliates, arbitrage specialists, online casino operators, affiliate network representatives, lawyers, developers of specialized software (web platforms, apps, programs), webmasters, SEO experts, and marketers.
The conference will allow to discover more about the gambling industry regulation, marketing strategies, and gambling affiliate programs. Conference guests will be able to take part in efficient networking, establish beneficial business contacts, and find new partners.
Organizer and Date
The event will be held by Smile-Expo, an international company that has been organizing business events for 13 years. Georgia iGaming Affiliate Conference will take place in the capital of Georgia on October 17.
Participants of Zurich iGaming Affiliate Conference: Countries, Areas, and Companies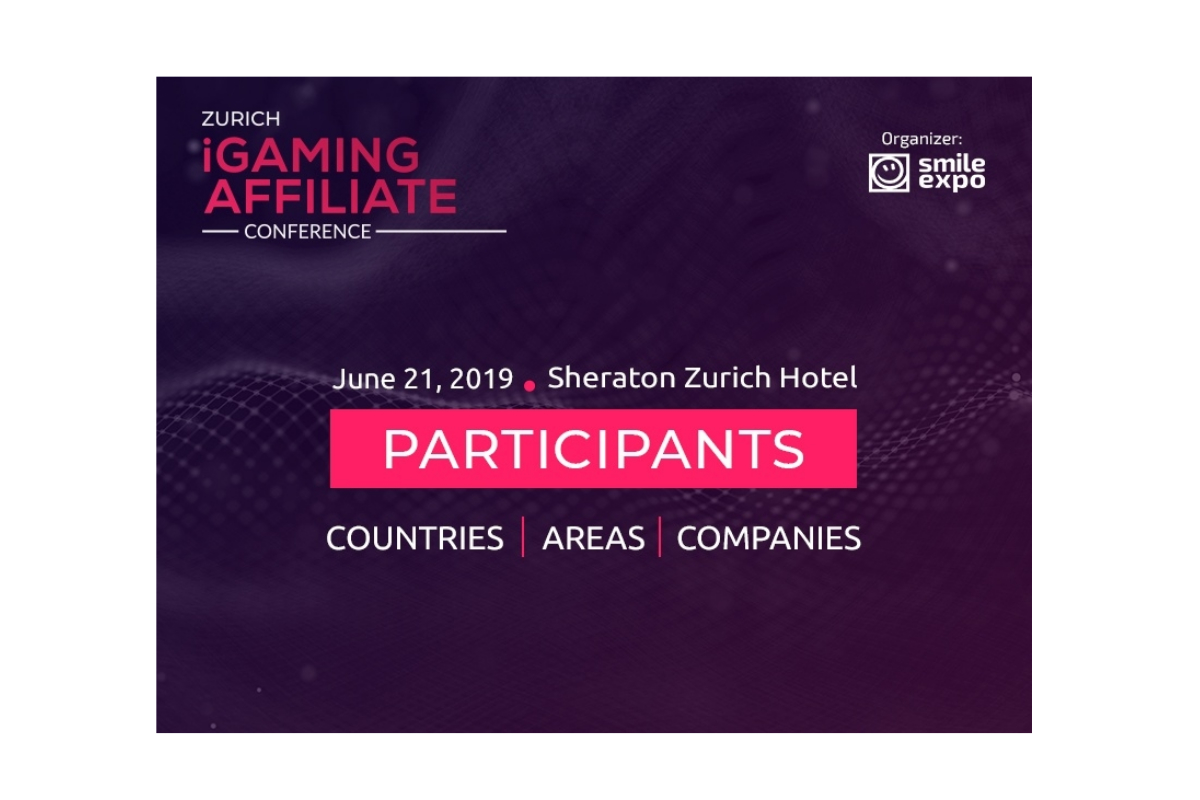 On June 21, Switzerland will host Zurich iGaming Affiliate Conference. It is the country's first event uniting gambling business representatives and specialists from affiliate marketing companies.
Why is it important to attend the event?
Zurich iGaming Affiliate Conference is Switzerland's only event bringing together the specialized audience and providing relevant practical knowledge about online gambling business operations. Representatives of virtual casinos and land-based gambling venues will meet and share their experience.
As part of the conference, speakers will talk about market trends, industry regulation, project promotion, and affiliate marketing opportunities. They will present case studies and give answers to guests' questions.
Each participant is a potential business partner. Therefore, due to efficient networking, local gambling operators and foreign gambling companies will obtain new companions, while affiliate network representatives will be able to agree on collaboration with casinos and webmasters. Besides, guests will get a chance to meet investors who are ready to assist in implementing various projects.
Who will participate in the event?
The event dedicated to gambling and СРА networks will become a meeting point for gambling market players engaged in online and offline segments. They include casino managers, SEO specialists, arbitrage experts, webmasters, lawyers, and digital agencies. They will represent such companies and organizations as DAO.Casino, PartnerMatrix, Endorphina, Red Tiger, Lucky Labz, Rombet, Planzer Law, Federbet, Global Bet, Buffalo Partners, Astrea, Expozive, PLANZER LAW, and so on.
The wide geography of conference participants consists of experts from Italy, Germany, Sweden, the UK, Malta, and other European countries, as well as the USA and South Caucasus.
The specially prepared infographics will allow you to examine focus areas of participants and the full list of countries represented by them.
Noteworthy is that the international event will be attended by representatives of leading offline and online casinos.
The event will be concluded with an incredible afterparty in the Talks&Drinks format. The party will be the best place for finding new partners, making successful deals, and introducing your own projects.
To communicate with top gambling representatives, register to the event.
Buy tickets at a 20% discount! You should just use the PR20 promotion code.  Buy a ticket >>>