Stay tuned for the third edition of the Malta Gaming Awards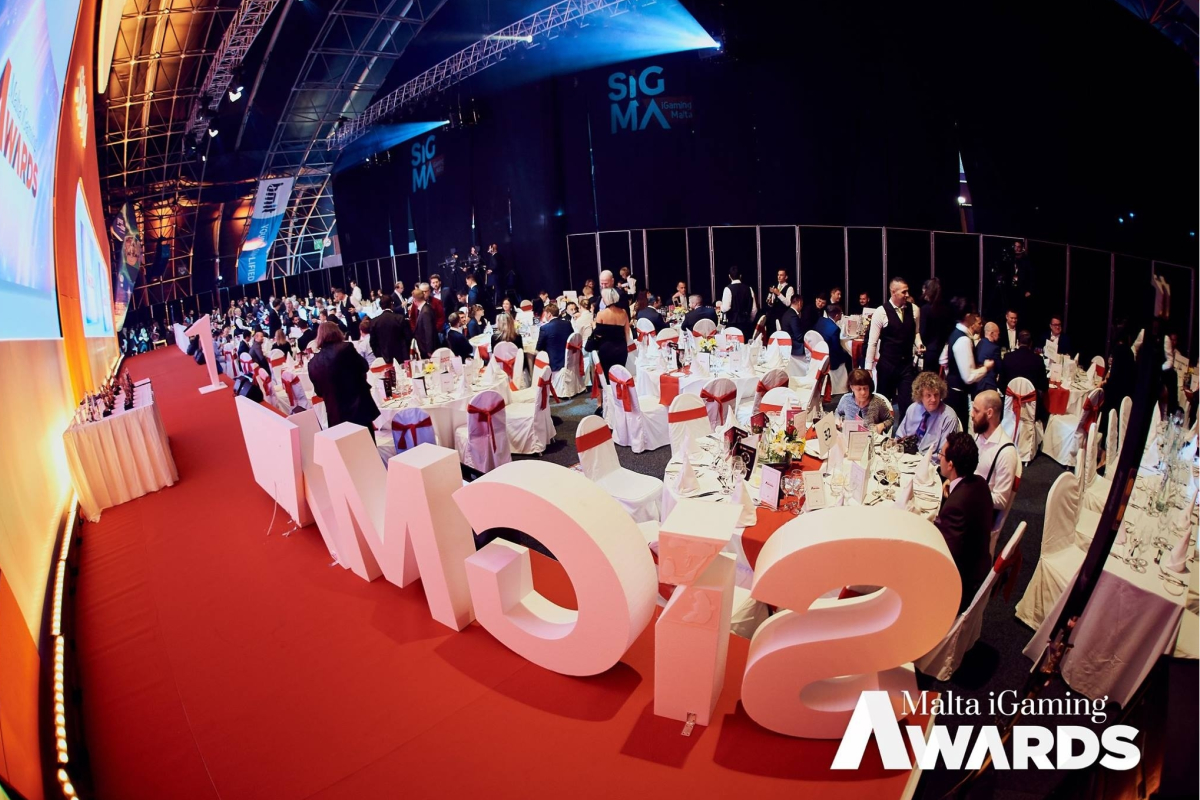 As part of Malta Gaming Week, the third edition of the Malta Gaming Awards will be held on the 27th of November at the MFCC, Ta' Qali.
One of the biggest events in the iGaming calendar, the awards will kick off SiGMA 2018 in style. One thousand of the most influential and innovative individuals in the industry will gather for a decadent night geared towards recognising the best and brightest to illuminate the Maltese iGaming sphere. Setting the tone for the evening is guest of honour, Her Excellency, the President of Malta, Marie-Louise Coleiro-Preca. Adding a touch of class to the evening is internationally acclaimed opera star, Joseph Calleja.
While many tables have already been snapped up, there are still opportunities to book. Secure an individual seat worth €175 or treat your hard-working team to a table for ten, priced at just €1,750.
Guests will enjoy premier networking opportunities, as well as a charitable auction, with several stunning works from Polish artist, Sylwia Pacura on the block, before sitting down to an evening of culinary delights, prepared by some of the best chefs in the industry,.
With 25 categories to choose from, nominations will be a breeze. Nominations can be made in the following categories: Corporate Social Responsibility; iGaming Brand; Fastest Growing White Label; Sports Book Operator; Payments Accelerator; Payments Aggregator; Lotto Product; Payments Provider; Legal Firm; Investor; Innovator; ICO; Games Vendor; Casino; Affiliate Network; Careers Program; Casino Affiliate; Sports Book Affiliate; Mobile Gaming Provider; RNG Casino Supplier; Multi Product Provider; Multi Channel Provider; Slots Program; Affiliate Software; Best Slot Game and Crypto Payments Solution.
Cast your vote here: https://sigma.com.mt/malta-gaming-awards/
SiGMA runs from the 28th to the 30th of November and features a wide range of conferences and workshops as well as some of best known faces in the industry on the expo floor. With over 400 exhibitors, 200 speakers and an expected 12,500 in attendance, SiGMA is deservedly the premier iGaming showcase on the island.
Book your tickets now. Click here to become part of the biggest igaming show this year.
Thimba Media acquires UK Affiliation Website Theslotbuzz.com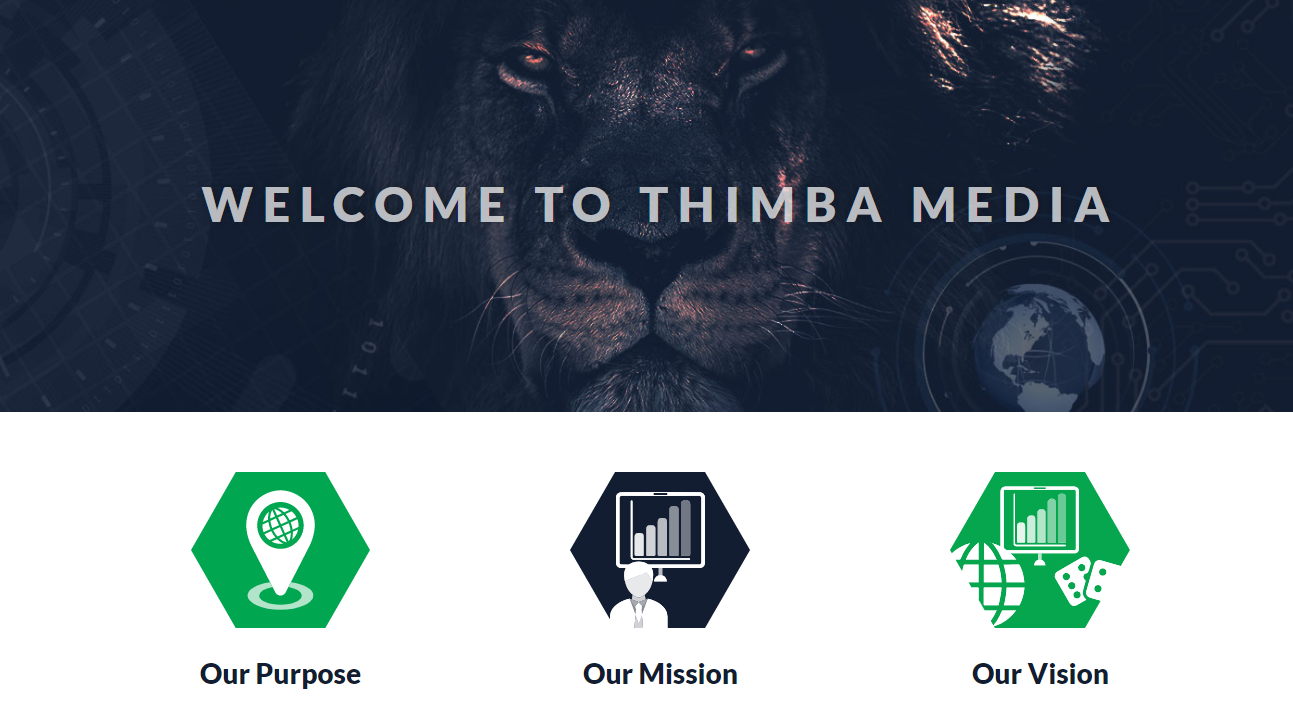 Thimba Media, the iGaming performance marketing company, delivered on one of the companies core strategic goals of growing through both organic and M&A pillars by announcing its acquisition of the UK based organic affiliation website theslotbuzz.com ("theslotbuzz").
As a result of the acquisition, Thimba Media's revenues within locally regulated markets will be approximately 40%.
The agreed purchase price for The Slot Buzz represents a multiple of approximately 3.9 times Net Income, based on current run rate. The Slot Buzz is expected to generate EBITDA of $500,000 in this financial year.
Chris Russell, CEO of Thimba said: "The acquisition of The Slot Buzz is an important strategic deal for us from the perspective that we view ourselves as a contrarian investor. When many affiliates are looking solely at the US market for acquisitions, we are looking at value markets where there is strong regulation and rule of law to govern our business stability in the coming years."
With its strong brand and community of Slots Players, theslotbuzz.com is a perfect addition to our business. We see the step as a strengthening of our commitment to locally regulated markets globally. Our next step for this asset is to grow it from a UK facing brand to a brand which focuses on locally regulated English speaking markets including the ever-regulating US market.
Mark Wadie, of site owner's Helicon One Digital Ltd, said "We are excited to be completing this sale with Thimba Media which is testament to our hard work and dedication. The Slot Buzz has achieved fantastic growth in the UK and becomes part of a company with a history of successfully growing affiliate sites across the regulated global market. We now look forward to continuing our own journey as we enter the North American markets with our new site, The Casino Heat." (thecasinoheat.ca)
The acquisition was settled using Thimba Media's current cash balance.
Leanbackplayer.com Announces New Website Design and User Experience Team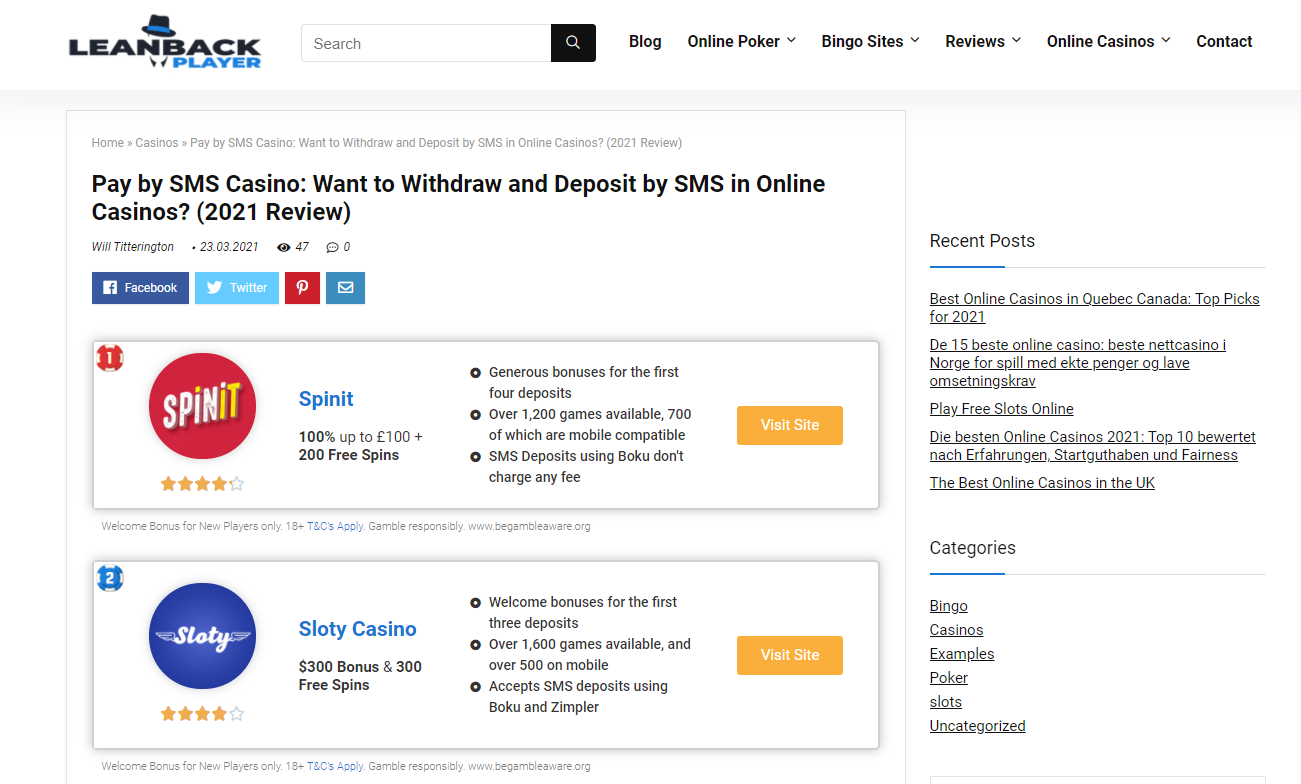 Online casino directory Leanbackplayer.com has just announced that it has revamped its website, donning a new and improved design that will make it easier for visitors to navigate and find what they need with a simple click or tap.
In addition to that, Leanbackplayer further proves its commitment to providing gaming aficionados with some of the best online casino experiences out there by adding a dedicated User Experience team specifically tasked with bridging the gap between its visitors and the updates they'll be putting out in the future. You can view the new design templates here and here.
A Casino Directory for Everyone
Leanbackplayer is a site that provides its visitors with a directory of online casinos they could visit. These include both paid and free online gambling sites that are further divided into other subcategories, which range from the newest online casino sites out there to Pay-by-SMS casino establishments.
The site also gives users content that direct them to game-specific sites, like online poker and online bingo.
In addition to providing a massive online gaming directory for its guests, Leanbackplayer also provides users with helpful articles and reviews, which are all done by their dedicated stable of online casino experts.
What's New on The Site?
In line with providing its users with the most convenient online gaming experience, Leanbackplayer has created a streamlined approach to their website layout, which makes navigating through the many topics—from their dedicated blog to user reviews— faster than ever.
Especially of note is Leanbackplayer.com's page dedicated to showing you the best Payforit casinos that's specifically made to help players based in the UK find the best online spots to spend their money.
This comes in the form of a visually clean and easily understandable table that neatly organizes the finest Payforit casinos for UK players by rank, which they regularly update in order to ensure that they provide the most accurate visitor experience possible.
Fans of online gaming are treated to a rarely matched degree of ease when it comes to finding out which are the best Payforit casinos out there by providing you with a brief overview for each entry in their ranking table.
These include: how much bonuses you could get from any given site; their notable features, such as info about minimum deposit limits; and, most importantly, links that get you these places.
As such, visitors will have to spend less time searching which online casinos are perfect for them than actually visiting these sites and playing their games.
Leanbackplayer doesn't necessarily just put all their resources toward researching the best Payforit casinos, though, as they've also added a regularly updated list that includes the 5 most popular online casinos at any given time.
All the Online Gaming Info You'll Need
For players who want to do a deep dive in order to compare and contrast their options before choosing the right online gaming site for them, Leanbackplayer has also reinvigorated their efforts on this end via their updated site design.
Their team of experts provides guests with a hefty amount of content to help them in all their online gaming needs, from providing links to giving you detailed reviews of the most popular online casinos today.
Leanbackplayer.com visitors from whatever online casino preference will have the opportunity to find out which choices are more suited to their tastes with the addition of pages dedicated to 6 specific categories:
Leanbackplayer Blog
A section dedicated to entries made by Leanbackplayer's team of online casino experts that provide useful information on betting, gaming sites, and expert opinions.
Online Poker
Made specifically for online poker fans, this section allows users to get a list of the best poker apps for your desktop or mobile as well as a page aimed at providing gamers with the top free online poker sites available.
Bingo Sites
Leanbackplayer works with only the most reputable legitimate online gambling establishments, and this section provides visitors with a list of the best online bingo sites they could visit right now.
Online Casinos
Leanbackplayer provides some of the most in-depth services for online casino players, as the section covers everything under the sun as it pertains to these sites. Here, players could expect to find sections that cover a variety of topics—from the best sites that provide free casino games to the top high-stakes online casino establishments.
Reviews
Leanbackplayer's review section has been specifically designed to give players a much clearer idea on any given online casino website. Produced and curated by a team of online casino experts, the reviews section provides an invaluable resource for players and fans alike to find out what they need to know.
Contact
One of the biggest additions to the Leanbackplayer site, the contact button allows visitors to connect with the site's dedicated user experience team who will gladly listen and answer all your site needs.
An Ever-Evolving Experience
With the addition of a User Experience team specifically concerned with improving Leanbackplayer's features and services based on site data gathering, analysis, and user feedback, visitors to the site will expect regular updates that will make navigation and use of the site all the more convenient.
For fans, players, and visitors to the site, they can expect no less than hands-on support from Leanbackplayer's UX team. This is highly convenient for individuals who've had to deal with automated responses from other sites, which don't provide the help needed more often than not.
For Leanbackplayer, this is a way of providing its guests with the most up-to-date online casino directory experience they could get. The company is well-aware of the fact that the online gaming industry evolves in leaps and bounds by the day, and the addition of an expert user experience team allows Leanbackplayer not just to keep up, but get ahead of the game.
SOURCE Leanbackplayer.com
AskGamblers Awards Show and Charity Event Go Virtual, and Will be Held in June 2021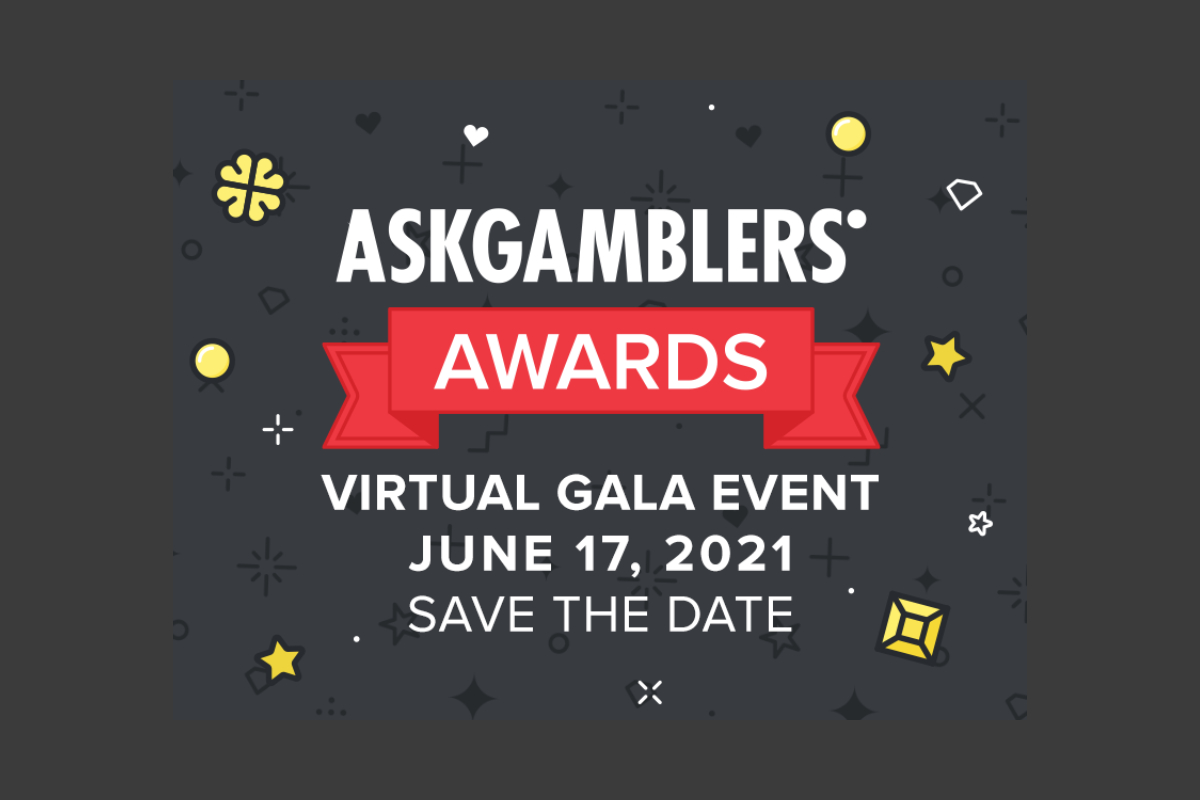 The organisers made a decision to turn the AskGamblers Awards show and the Charity event into virtual ceremonies – both taking place on 17 June, 2021. The Awards have been celebrating the best of the best in the iGaming industry for 3 consecutive years and, this time, the show will be held as a virtual gala event, due to COVID-19.
It's official – the AskGamblers Awards ceremony will take place on 17 June, and will be held online, due to the ongoing pandemic. The health and well-being of all the participants are of utmost importance to the organisers of the AskGamblers Awards event and it is, therefore, being held in a manner that is both safe and consistent. All our partners will also be able to attend the AskGamblers Virtual Charity event which will happen on the same day, and will be dedicated to raising funds to support charity organisations.
AskGamblers Awards have been celebrating the best in the industry for more than three years. So, once again, the Awards will allow all iGaming aficionados to have their voice be heard and help select the best of the best for the year 2020 in the categories, listed as follows:
Best Casino
Best New Casino
Best Provider
Best New Slot
Player's Choice.
In addition, there will also be an award for the Best Affiliate Manager and the Best Partner.
The winners of all categories will be chosen through the joint efforts of the AskGamblers team of experts and players' votes, while a separate award called Players' Choice will depend solely on players. As for the Best New Casino and Best New Slot categories, only the ones that have been listed on AskGamblers website between March 2020 and March 2021 will be eligible for these two Awards.
AskGamblers will traditionally host a Charity event to raise money for the good cause, only this time, the event will be virtual. Dedicated to raising funds to support charity organisations, the event will give all partners a chance to contribute to this cause and, in doing so, to make a difference.
Back in January 2020, we managed to raise €66,900 during the AskGamblers Charity night. Namely, €50,000 was directed to UNICEF through Catena Operations Ltd. to help fight COVID-19, while NORBS foundation and "Zvončica" Parent organization of children with cancer received the rest of the funds. It was all possible thanks to our casino partners who participated in the event.
As General Manager AskGamblers, Denis Ristic, said: "We're here to celebrate the best of the best in the betting and gaming industry, and ever since the COVID-19 pandemics interfered in our plans, we decided it was time to move the events online. After all, health and wellbeing of our guests are currently our primary concerns. And, although the AskGamblers Awards show and the Charity event will be very different in comparison to their previous editions, we can promise entertaining affairs!"