Stay tuned for the third edition of the Malta Gaming Awards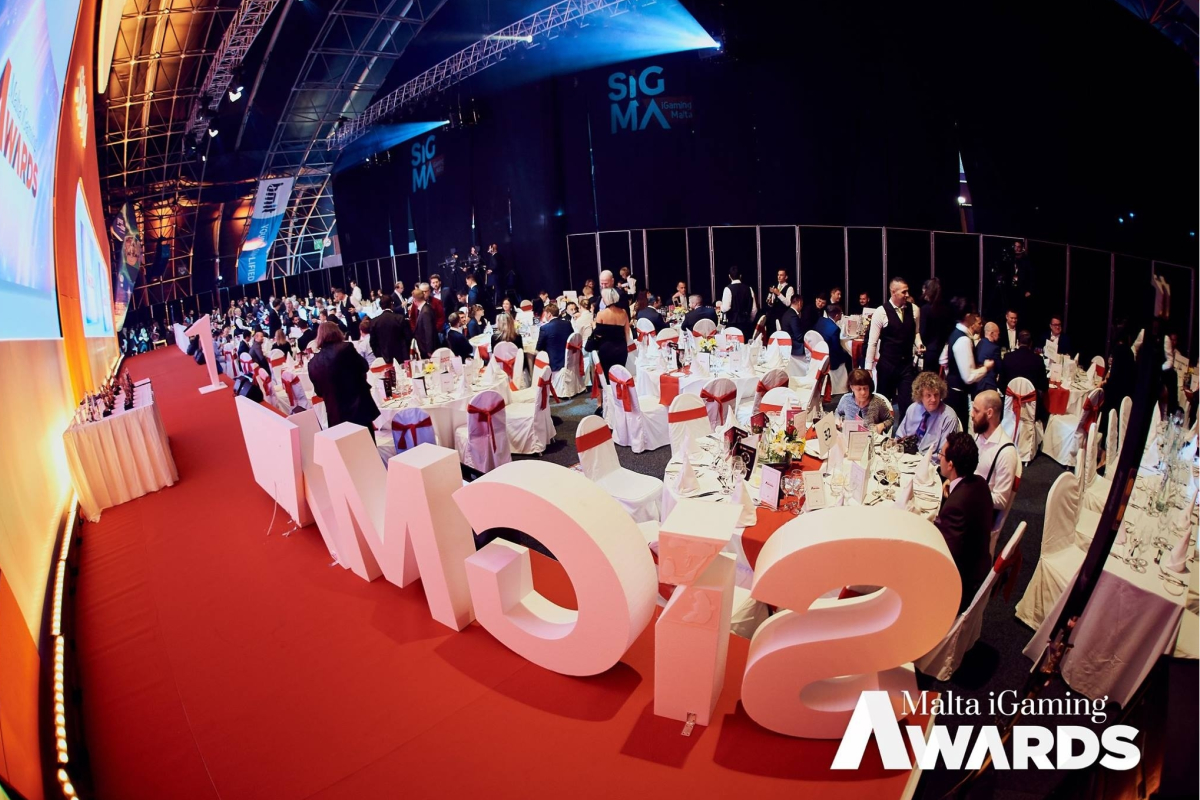 As part of Malta Gaming Week, the third edition of the Malta Gaming Awards will be held on the 27th of November at the MFCC, Ta' Qali.
One of the biggest events in the iGaming calendar, the awards will kick off SiGMA 2018 in style. One thousand of the most influential and innovative individuals in the industry will gather for a decadent night geared towards recognising the best and brightest to illuminate the Maltese iGaming sphere. Setting the tone for the evening is guest of honour, Her Excellency, the President of Malta, Marie-Louise Coleiro-Preca. Adding a touch of class to the evening is internationally acclaimed opera star, Joseph Calleja.
While many tables have already been snapped up, there are still opportunities to book. Secure an individual seat worth €175 or treat your hard-working team to a table for ten, priced at just €1,750.
Guests will enjoy premier networking opportunities, as well as a charitable auction, with several stunning works from Polish artist, Sylwia Pacura on the block, before sitting down to an evening of culinary delights, prepared by some of the best chefs in the industry,.
With 25 categories to choose from, nominations will be a breeze. Nominations can be made in the following categories: Corporate Social Responsibility; iGaming Brand; Fastest Growing White Label; Sports Book Operator; Payments Accelerator; Payments Aggregator; Lotto Product; Payments Provider; Legal Firm; Investor; Innovator; ICO; Games Vendor; Casino; Affiliate Network; Careers Program; Casino Affiliate; Sports Book Affiliate; Mobile Gaming Provider; RNG Casino Supplier; Multi Product Provider; Multi Channel Provider; Slots Program; Affiliate Software; Best Slot Game and Crypto Payments Solution.
Cast your vote here: https://sigma.com.mt/malta-gaming-awards/
SiGMA runs from the 28th to the 30th of November and features a wide range of conferences and workshops as well as some of best known faces in the industry on the expo floor. With over 400 exhibitors, 200 speakers and an expected 12,500 in attendance, SiGMA is deservedly the premier iGaming showcase on the island.
Book your tickets now. Click here to become part of the biggest igaming show this year.
AskGamblers Awards 2019 Winners Are Here!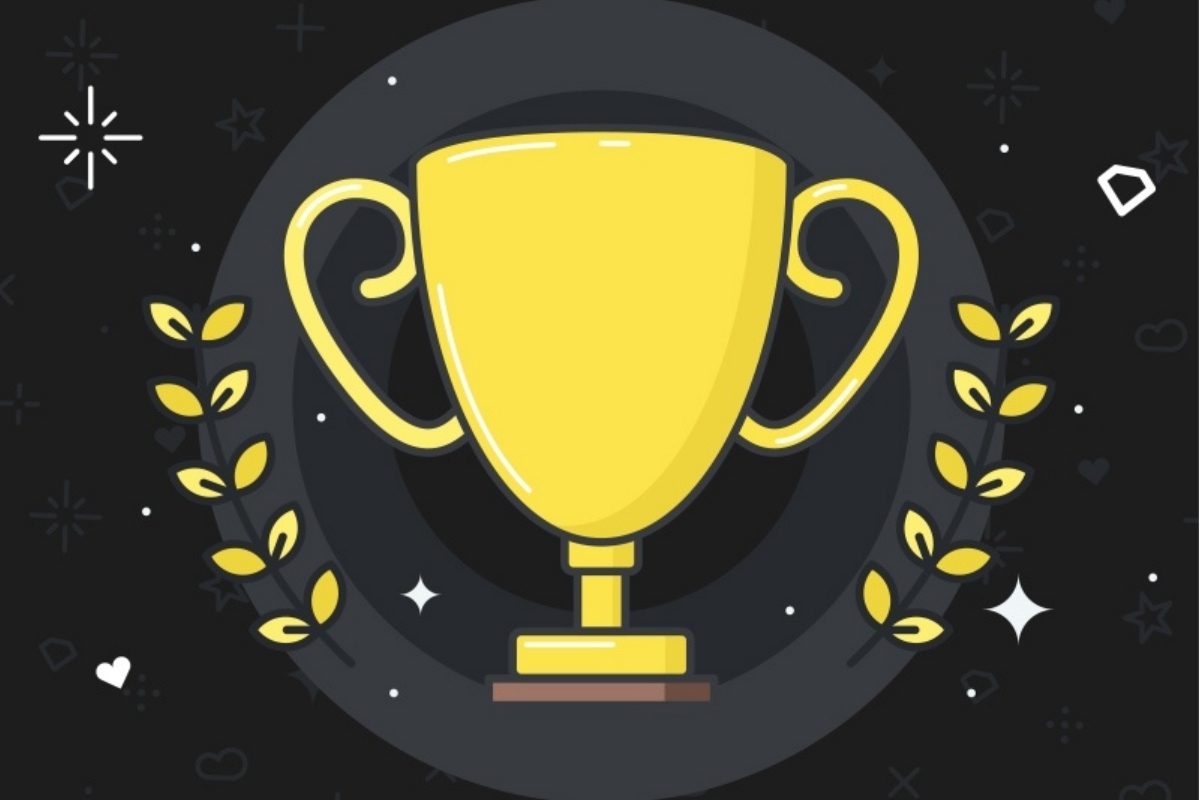 After more than 3 months of the voting phase, AskGamblers Awards 2019 finally have their winners! The AskGamblers Awards 2019 ceremony took place on the 17th of January 2019, in Hyatt Regency in Belgrade.
The AskGamblers Awards 2019 winners have been announced at the crowning gala event, that took place yesterday, January 17th, 2019, in Hyatt Recency hotel in Belgrade, Serbia. AffiliateINSIDER was the AskGamblers' official media partner and the ceremony was attended by the AskGamblers Awards team members, the finalists, and the key stakeholders from Catena Media office, from Malta.
There were 10 final contenders in each of the categories: Best Casino, Best New Casino, Player's Choice, Best Partner, as well as the Best Slot released in the year 2018. Altogether, there were 8 software suppliers nominated in the Best Game Provider category. Now, without a further ado, here's an entire list of the AskGamblers Awards 2019 Winners:
• Best New Casino: Campeonbet Casino
• Best Casino: Betsson Casino
• Player's Choice: BitStarz Casino
• Best Partner: 7Stars Partners
• Best Slot: Legacy of Egypt by Play'n GO
• Best Game Provider: NetEnt
Denis Ristic, AskGamblers Product Owner, shared the excitement: "We are very proud that the AskGamblers Awards event is getting bigger and better. It's only the second year and we are already noticing that the Awards have made an impact on our regular users, while reaching new players and creating a real buzz in the world of online casinos.
The event itself is a great opportunity for us to meet with our dear colleagues and partners from the iGaming industry sector and we look forward to seeing how the AskGamblers Awards will progress in the future. Once again, we would like to congratulate all the winners and thank all the players who took the time to vote and help us single out the best candidates!"
To find out more about the AskGamblers Awards 2019 ceremony and the winners, feel free to visit the AskGamblres Awards website anytime.
About AskGamblers:
AskGamblers, officially the Best Casino Website in 2016 and 2017, provides the most trusted, unbiased online casino, slot, and bonus reviews. It also features real player opinions and ratings highly valuable in the iGaming community. Thanks to its unique Casino Complaint Service, over $20 million has been returned to players thus far. Get the truth, then play!
Esports Entertainment Group Signs Affiliate Marketing Agreement with GOLeague, An International Esports League and Community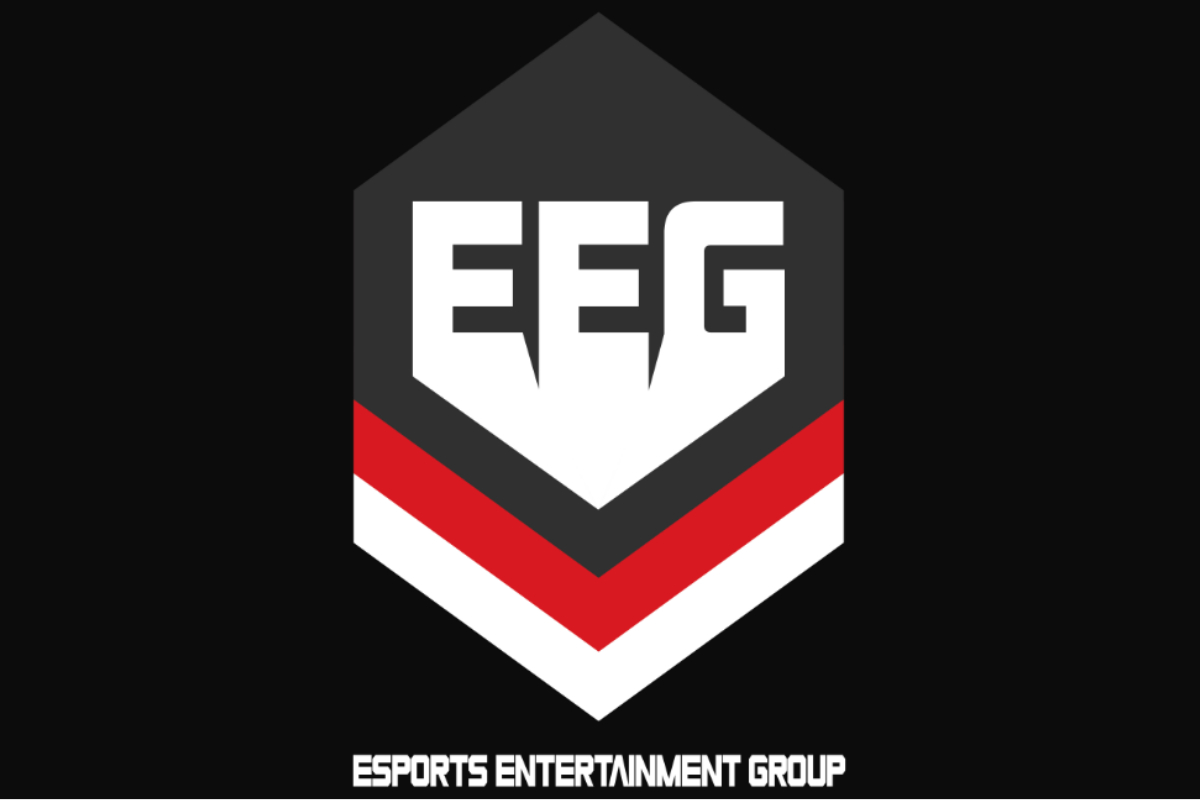 Esports Entertainment Group, Inc. (GMBL: OTCQB) (or the "Company"), a licensed online gambling company with a specific focus on esports wagering and 18+ gaming, is pleased to announce the signing of an Affiliate Marketing Agreement with GOLeague Int. Gaming, a multilingual esports league and community for the games Counter-Strike: Go (CSGO), PubG and League of Legends.  As one of the largest CSGO leagues in Germany, this agreement is another milestone for VIE.gg, the world's first and most transparent esports betting exchange.
Founded in 2017, with the specific goal of supporting and developing esports throughout Europe, GOLeague is the first public league for every skill group in CSGO and League of Legends, attracting 11,000 visitors per day.  The total prize money for their upcoming season has been set at €10,000. As a result of this Agreement, the Company expects to add approximately 350 CSGO matches per month to VIE.gg for GOLeague users to wager.
GOLeague is working with VIE.gg on an exclusive basis for the following reasons:
1.  The VIE.gg P2P model is much more attractive because an esports fan always wins, as opposed to a "house" model where odds are heavily stacked against fans.
2.  VIE.gg is the first and most transparent esports bet exchange as a result of Esports Entertainment Group being a fully reporting SEC issuer in the United States.
3.  Player safety features built into VIE.gg create a fun but responsible esports betting experience for fans. For example, players must choose their maximum bet amounts when they initially sign up with VIE.gg. Any subsequent increase to those levels requires a 30 day cooling off period to make sure players do not get carried away.
4.  The recent addition of pool betting is a further extension of the P2P model, which allows groups of opposing fans to wager against each other when their teams go head to head.
5.  Given the fact some esports fans bet on esports, GOLeague users will be provided with a safe platform that also supports the organization.
GOLeague stated, "In contrast to other German leagues, we are the only one who uses their own anti-cheat system and uses it successfully. We therefore also want to give our users the opportunity to bet on GOLeague matches, as well as, Major League matches with the upcoming season. This will be realized via the start page, an extra page with a sorted listing and under each single match link. For the implementation, we need a strong partner with the necessary licenses and age controls to successfully integrate this product. We are happy to say we found the right partner in VIE.  It is important for our users to know that affiliate revenue from GOLeague matches will be passed on to the teams. We therefore hope for a good and long-term partnership."
Grant Johnson, CEO of Esports at Esports Entertainment Group, stated, "This agreement with GOLeague is a big step forward for VIE, as it will add hundreds of additional matches per month to our pools. GOLeague is a true supporter of esports in Europe and we are excited about building a long-term future together."
ABOUT VIE.GG:
VIE.gg offers bet exchange style wagering on esports events in a licensed, regulated and secured platform to the global esports audience, excluding jurisdictions that prohibit online gambling. VIE.gg features wagering on the following esports games:
Counter-Strike: Global Offensive (CSGO)
League of Legends
Dota 2
Call of Duty
Overwatch
PUBG
Hearthstone
StarCraft II
VIE.gg has announced affiliate marketing partnerships with 190 esports teams and 3 leagues from around the world and expects that number to increase in 2019.
About Esports Entertainment Group:
Esports Entertainment Group, Inc. is a licensed online gambling company with a specific focus on esports wagering and 18+ gaming. Esports Entertainment offers bet exchange style wagering on esports events in a licensed, regulated and secure platform to the global esports audience at vie.gg.  In addition, Esports Entertainment intends to offer users from around the world the ability to participate in multi-player mobile and PC video game tournaments for cash prizes. Esports Entertainment is led by a team of industry professionals and technical experts from the online gambling and the video game industries, and esports. The Company holds licenses to conduct online gambling and 18+ gaming on a global basis in Curacao, Kingdom of the Netherlands. The Company maintains offices in Malta, Curacao and Warsaw, Poland. Esports Entertainment common stock is listed on the OTCQB under the symbol GMBL.  For more information visit www.esportsentertainmentgroup.com
FORWARD-LOOKING STATEMENTS
The information contained herein includes forward-looking statements. These statements relate to future events or to our future financial performance, and involve known and unknown risks, uncertainties and other factors that may cause our actual results, levels of activity, performance, or achievements to be materially different from any future results, levels of activity, performance or achievements expressed or implied by these forward-looking statements. You should not place undue reliance on forward-looking statements since they involve known and unknown risks, uncertainties and other factors which are, in some cases, beyond our control and which could, and likely will, materially affect actual results, levels of activity, performance or achievements. Any forward-looking statement reflects our current views with respect to future events and is subject to these and other risks, uncertainties and assumptions relating to our operations, results of operations, growth strategy and liquidity. We assume no obligation to publicly update or revise these forward-looking statements for any reason, or to update the reasons actual results could differ materially from those anticipated in these forward-looking statements, even if new information becomes available in the future. The safe harbor for forward-looking statements contained in the Securities Litigation Reform Act of 1995 protects companies from liability for their forward-looking statements if they comply with the requirements of the Act.
Income Access signs as latest sponsor supporting AIBootcamp2019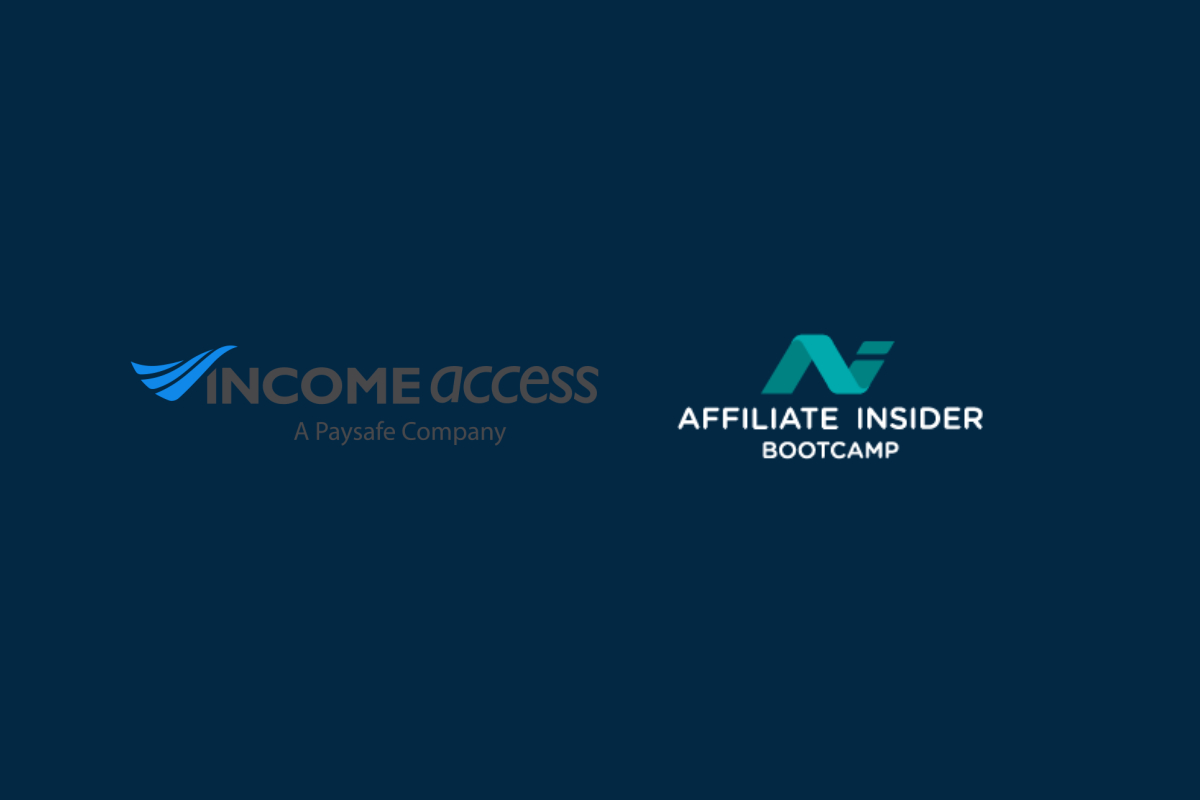 Income Access, Paysafe Group's marketing technology and services provider, will sponsor the annual AffiliateINSIDER Bootcamp, which takes place on 21-22 March at London's premier venue, Under the Bridge, Stamford Bridge. Income Access specialises in affiliate software, digital marketing and affiliate network solutions for the global iGaming industry.
Last year's event was a sell-out at Chelsea, and AIBootcamp 2019 is expected to be no different. This year's event will be attended by a host of iGaming affiliates who will gather to discuss digital disruption, learn new marketing techniques that serve to drive more traffic from affiliates to operator sites.
Erica Anderson, Director of Marketing at Income Access, which runs its own independent affiliate network, commented: "AIBootcamp brings together a powerful combination of knowledge and expertise from guest speakers to create an invaluable resource for the affiliate industry. The event has gone from strength to strength each year and as specialists in affiliate marketing strategy we value our collaboration with AIBootcamp, by way of both sponsorship and content participation."
The event offers delegates a plethora of interactive presentations, conference workshops designed to help delegates grow their network throughout the industry.
"These bootcamps are created with affiliate entrepreneurs in mind. The content is curated to support iGaming affiliates get ahead of digital disruption with an injection of expert theory around everything from lead generation to the technical aspects of SEO and content marketing. The objective is to help affiliates grow their site traffic, get connected and learn the latest digital trends," says CEO and founder of AffiliateINSIDER, Lee-Ann Johnstone.
We're delighted to have Income Access join us again in supporting affiliate development and welcome affiliates from the iGaming Industry to this year's digital learning and affiliate business coaching workshop, getting entrepreneurs ready for the competitive year ahead!
Details of our exclusive affiliate Elevate & Thrive business coaching workshop will be released in the coming weeks to excite you further – but you can be assured that attending this event will teach you the best tricks of the trade to grow your affiliate website both quickly and successfully.
For more information about this event, or to book your seat at this exclusive two-day digital accelerator for iGaming affiliates, visit: https://affiliateinsider.com/affiliateinsider-bootcamp/
For information on how to participate as a vetted agency, supplier or operator sponsor, contact the sales team via sales@affiliateinsider.com