Zurich iGaming Affiliate Conference – Results of the First Event about Conduct of Online Gambling Business in Switzerland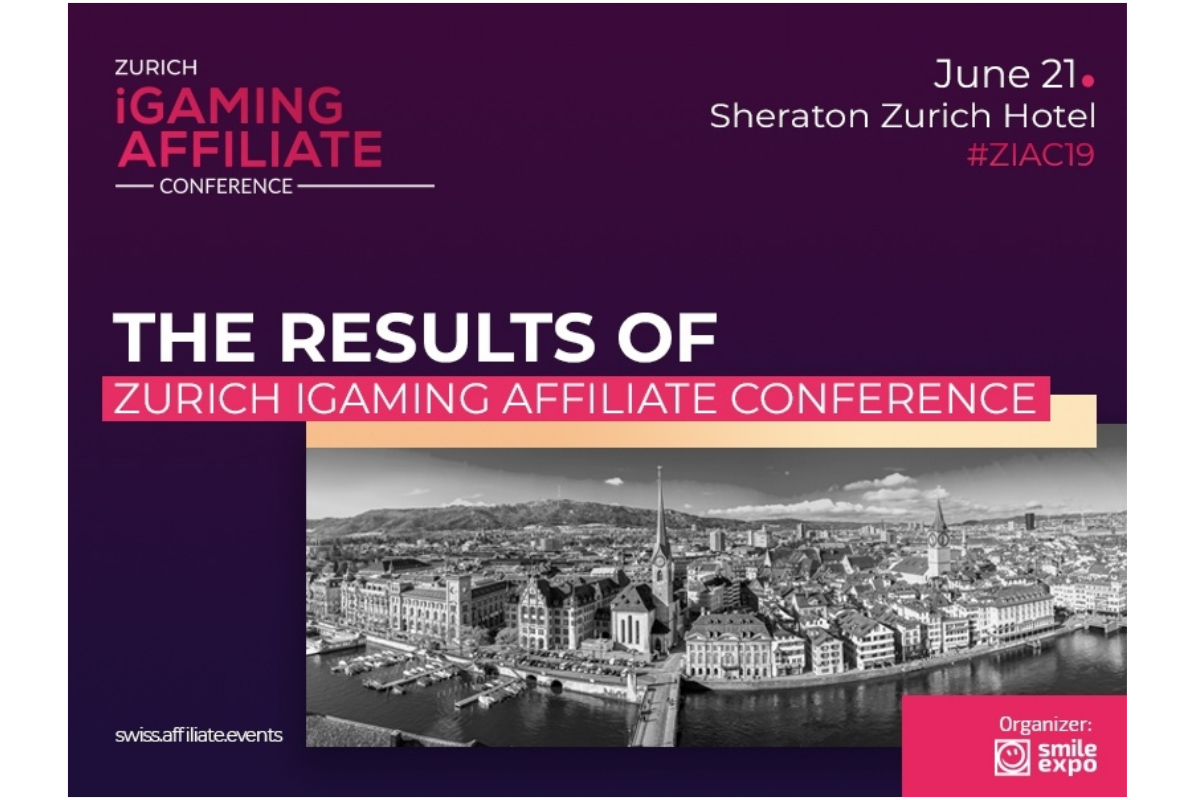 On June 21, the international firm Smile-Expo hosted the unique for Switzerland Zurich iGaming Affiliate Conference. The event took place at Sheraton Zurich Hotel and was dedicated to gambling and affiliate marketing. It brought together participants of the gambling market that work in online and land-based segments.
The event featured specialists of world-renowned gambling companies including PLANZER LAW, Afilexion Alliance, Global Bet, Oryx Gaming, 1710 Gaming Ltd, PartnerMatrix, Expozive, GamblingCompliance, Endorphina, and many others. Attendees were representatives of affiliate networks, online and land-based casinos, affiliates, marketers, lawyers, members of regulating agencies, etc.
Relevant presentations, live discussions, and productive networking – all of it united conference participants.
Throughout the event, speakers and guests were talking, sharing experience, and establishing new business contacts. The official part of the event ended with the atmospheric Talks & Drinks afterparty, where participants could get to know each other closer, discuss different issues in the informal environment, present their brands, and agree upon further collaboration.
What did speakers discuss?
At the conference, speakers gave presentations sharing theoretic knowledge and practical experience of running, promoting, and scaling of their gambling businesses.
Dr. Simon Planzer, Partner at PLANZER LAW, spoke about the legal aspects of gambling activity. The expert explained how Switzerland regulated the online gambling market and reviewed prospects of this field.
Robert Toth, Key Account Manager at Global Bet, highlighted the use of innovative technologies in games focusing on virtual sports.
Reuben Portanier, Founding Partner of Afilexion Alliance, discussed the use of blockchain in the gambling industry. The specialist explained the prospects of the technology in the gambling field.
The event offered four panel discussions featuring Iris Sidler and Dr. Simon Planzer from PLANZER LAW, Dan Iliovici from Rombet, Joe Ewens from GamblingCompliance, Jovana Popovic from Oryx Gaming, Levon Nikoghosyan from PartnerMatrix, Nicc Lewis from Expozive, Jakub Kolomičenko from Endorphina, Chris Looney from Red Tiger Gaming, Reuben Portanier from Afilexion Alliance.
Experts delved into issues important for the gambling business:
personal data security in iGaming;

forming and maintenance of an attractive online offer;

distinctive features and differences of gambling markets in Switzerland and Belgium;

responsible approach to gambling.
As part of the discussions, specialists shared their opinions on different issues and presented real-life case studies.
We thank PLANZER LAW and its representatives Dr. Simon Planzer and Iris Sidler for their support on the conduct of the event.
Sponsors and media partners of the conference
We express special gratitude to the following companies:
Exclusive Sponsor

– Casino 777.ch;

Media Gambling Sponsor –

Login Casino

;

Media Sponsor –

YOGONET Gaming News

;

Informational Sponsor –

Focus Gaming News

;

Special Participant –

ORYX Gaming

.
Besides, the organizer thanks all media partners of the event. It was nice to talk to representatives of the Gambling Portal Webmasters Association (GPWA) and affiliate company Kafe Rocks.
Guests, participants, and partners are pleased with the conference and highly appraised its organization.
"The conference was great. The blockchain part was a bit complicated for me. The networking abled by the event was really interesting. Thank you again for the invitation," said Casino Neuchâtel rep.
"Уour team is lovely. Everyone looked happy at the conference. Good job," stated GPWA.
Conclusion
Zurich iGaming Affiliate Conference became a place for the start of productive collaboration between participants of the gambling market from Switzerland and other countries. We are glad that the event managed to bring together major gambling business representatives from all over the world and highlight issues relevant to the iGaming niche.
The team of Smile-Expo thanks participants, partners, and sponsors, and will be happy to see everyone at the upcoming industry events dedicated to gambling and CPA networks.
On October 18, the Georgia iGaming Affiliate Conference will take place in Tbilisi. Experts will discuss the subtleties of running a gambling business in Georgia, gambling regulations, and promotion of online casinos using affiliate marketing.
You can find more information and the program of the event on the official website of the Georgia iGaming Affiliate Conference.
Casinos around the world cautiously reopen to a new normal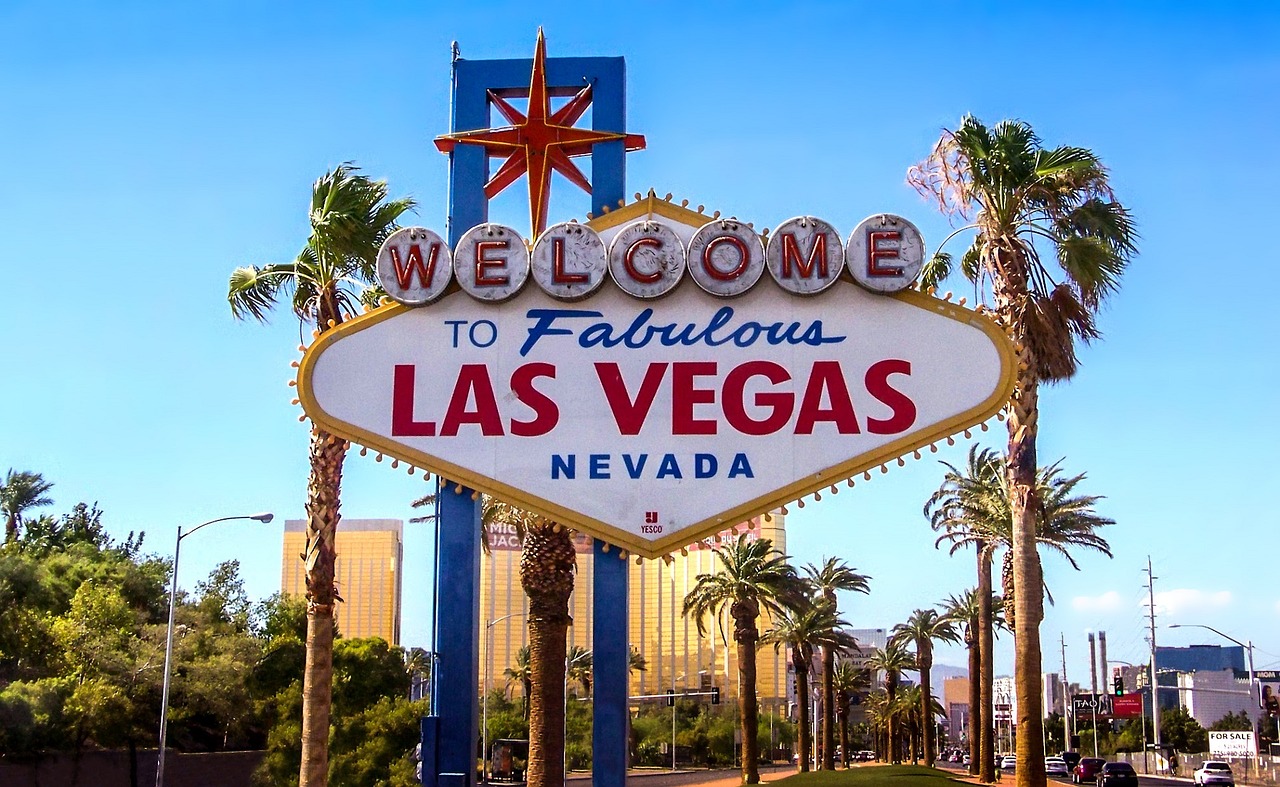 Given how devastatingly hit the casino business has been in the past few months, it should come as little surprise that casino operators around the world are hurriedly reopening their doors at the first opportunity.
Revenue reports from March to July – effectively when the novel coronavirus had spread across the planet and forced countries to impose severe lockdown measures – made for grim reading in the United States, United Kingdom, Europe, and Asia.
In Nevada and New Jersey – the biggest casino hotspots in the US – recorded losses of up to and more than 90 percent compared to the same months in 2019. In the UK and mainland Europe, the figures were similar, while Macau – the gambling capital of the world – saw three successive months of revenue drops over 90 percent.
While online operations have seen a surge as millions of people have been forced to stay at home, that makes no difference to the many people whose livelihoods depend on land-based casinos opening their doors and welcoming customers. Indeed, thousands of jobs have been lost and thousands more are still at risk.
So even as Covid-19 continues to plague many countries, casinos have understandably started to open their doors once again.
The United States – the country where the pandemic has hit harder than any other – has allowed casinos to reopen, even as new cases cross more than 50,000 per day. In Las Vegas, Nevada and Atlantic City, New Jersey casino floors are once again welcoming guests, while casinos across the United Kingdom reopened on July 4.
Las Vegas has also reopened its sportsbook operations, so guests can visit to get the latest Kentucky Derby odds (although you can find them online easier through TwinSpires.com). You can place wagers on races and sports that, like the casino business, also went into lockdown but are now re-emerging.
Meanwhile, in Macau, casinos have also reopened but the mandatory 14-day quarantine for foreign visitors has severely limited foot traffic. The same applies to other countries like Singapore, South Africa, and Monte Carlo.
While casinos have resumed operations in an attempt to bounce back from a financially damaging few months, they do so amid a new normal for operators and visitors alike.
Strict rules and health measures have been put in place to ensure the safety of guests and staff and to limit the potential spread of the coronavirus.
Maximum capacity limits range between 20 and 30 percent and face masks must be worn at all times. Drinking, eating, and smoking have been banned for the time being, while temperature check points and hand sanitizer stations have been placed all around casino floors. Glass barriers have also been placed around table games in some casinos to prevent the spread of germs between players and dealers.
Those guests returning to casinos may also notice higher gambling minimums or at least fewer options of lower minimum games. This is thought to have been introduced for two reasons. Firstly, it is viewed as an attempt by many casinos to drive revenues up as quickly as possible and secondly, to deter some players to ensure going over the imposed limited capacities.
Even with the many restrictions in place and the pandemic still raging on, the economical decision to reopen has helped to address growing unemployment in casino-focused cities and towns.
For instance, the union representing casino workers in New Jersey reported that in the first few days of reopening, between 20 and 30 percent of union members got their jobs back.
As measures loosen and capacities gradually increase, more people will be able to return to work after months of struggle and uncertainty.
It had been deemed callous to talk about reopening economies and getting people back to work during the early stages of the pandemic and when the death toll was rapidly increasing. But as the crisis continued and there was a realization that 'normal' would not return for the foreseeable future, then tackling increasing poverty as a result of the outbreak has become an inevitable priority.
The casino business is just one of many industries that rely heavily on visitors and tourism, and its cautious reopening shows that life must go on in the current climate, even if 'normal' is some way away from returning.
Online poker: the biggest winner during the coronavirus pandemic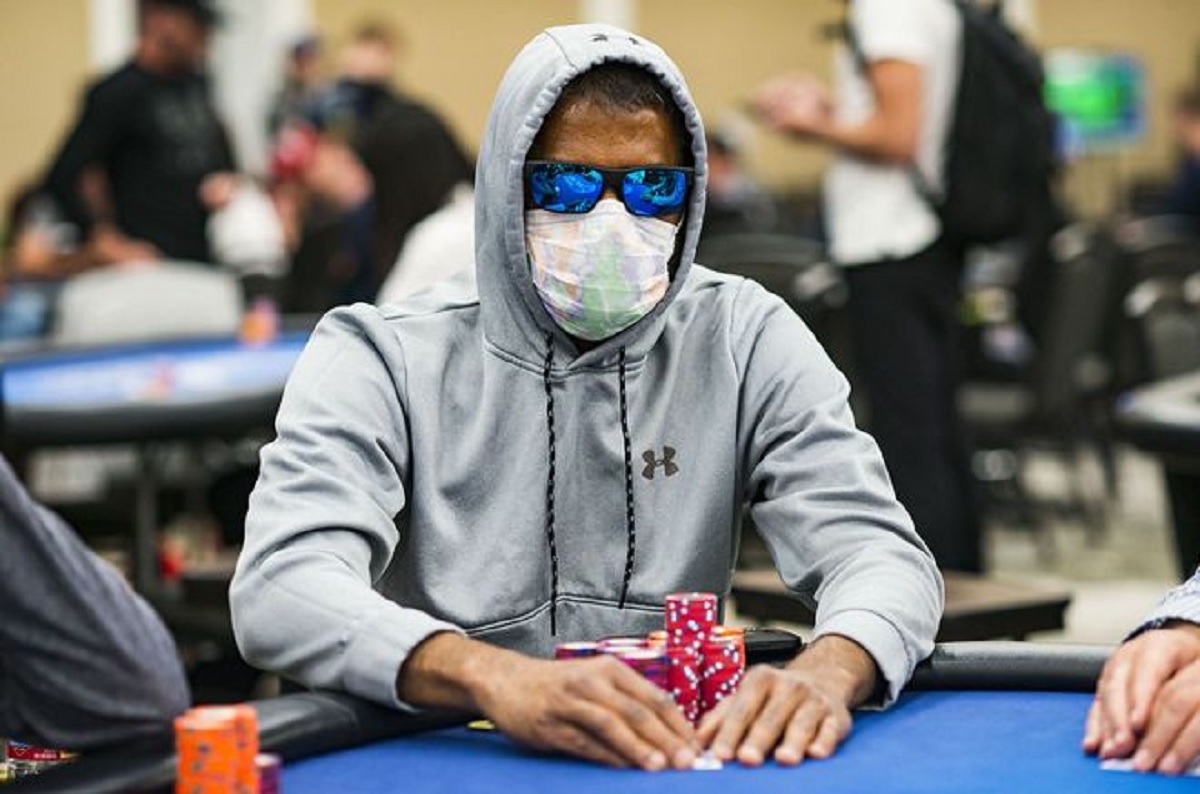 The gambling industry has experienced both extremes during the coronavirus pandemic. On one side, land-based casinos and sportsbooks have been hit extremely hard.
The effects of lockdowns, quarantines, travel restrictions and social distancing measures have meant casinos have been forced to close for more than three months – and the financial consequences have been devastating. From Las Vegas to New Jersey, London to Macau – casinos all around the world are posting all-time low revenues.
Similarly, the lockdown of the vast majority of professional sport has seen sportsbooks grind to a halt, with sports betting companies in the United Kingdom and Europe experiencing slumps between 40 and 60 percent since March.
While the return of sport has helped the sector rebound to an extent, the cancellation of Euro 2020 and the Tokyo Olympics have presented other challenges as such major, international events are prime opportunities for sportsbook companies to attract new customers.
However, while land-based casinos and sportsbooks have felt the full force of the Covid-19 outbreak, other areas of the gambling world have thrived.
Online gambling in the United States, the United Kingdom, and mainland Europe has seen a record surge in the past few months as the very reasons that have damaged land-based casinos – such as lockdowns and social distancing – have directly benefited online operations.
For instance, New Jersey recorded record revenues in May for online casino betting, as companies, like BetAmerica, who offers this service profiting from the lockdown. Meanwhile The Stars Group in the UK reported a 92 percent increase in revenue the same month compared to 12 months ago.
While slots and gambling games have seen a major rise during the past few months, the big winner has been online poker.
Three of the four states in the US with legal online poker operations have reported a huge spike in revenues, while the fourth – Nevada – has not released the figures, but one can safely assume that they, too, have experienced an increase.
New Jersey saw online poker revenue jump from $1.57 million in April 2019 to $5.2m 12 months later, while Pennsylvania enjoyed 68 percent and Delaware 48 percent increases when comparing the same two months.
The trends are similar in Europe. In France, for example, online poker revenue is up 44.1 percent compared to the same month last year while UK-based gambling giant 888 has seen its share price surge.
Of all the online gambling games, poker has been uniquely placed to benefit from the current situation.
As friends and family members have been kept apart, poker has been a popular means of socializing. It explains the increased popularity of Poker Stars' Private Home Games and the rush of competitors to launch similar services.
"It's only natural. People are stuck at home, they're bored and even though there are more live poker options starting right now, people are just hesitant to jump right back in because of the health risk implications," said professional poker player Danielle Andersen.
Then there has been the move online for prestigious professional events which would otherwise have been cancelled or postponed.
It was announced in June that the World Series of Poker – which had been scheduled to take place from May 26 to July 15 at the Rio Convention Center in Las Vegas – would be held online throughout July through to the first week of September.
By taking the 2020 WSOP online, it has also increased the size of the player pool, allowing players from outside the United States to compete for WSOP bracelets.
While poker great Daniel Negreanu said the move online was a "classic case of making the best of it", it has still allowed professional poker to continue – a luxury many other sports and competitions do not have.
Meanwhile, professional poker's other flagship event, PokerStars Players No Limit Hold'em Championship, has been canceled.
Aware of the surge in popularity of online poker during these unprecedented times, operators have poured greater investment, marketing, and technology into their poker operations, which will only benefit the game in the long term and help attract and retain more customers.
As life gradually returns to normal, online poker will naturally see a relative decline in interest as millions of people are no longer confined to their homes and professional players are once again able to attend live events.
But what this pandemic has shown is that poker has not only been able to survive under such trying circumstances but has thrived.
Growth of Illegal Casinos and Betting Sites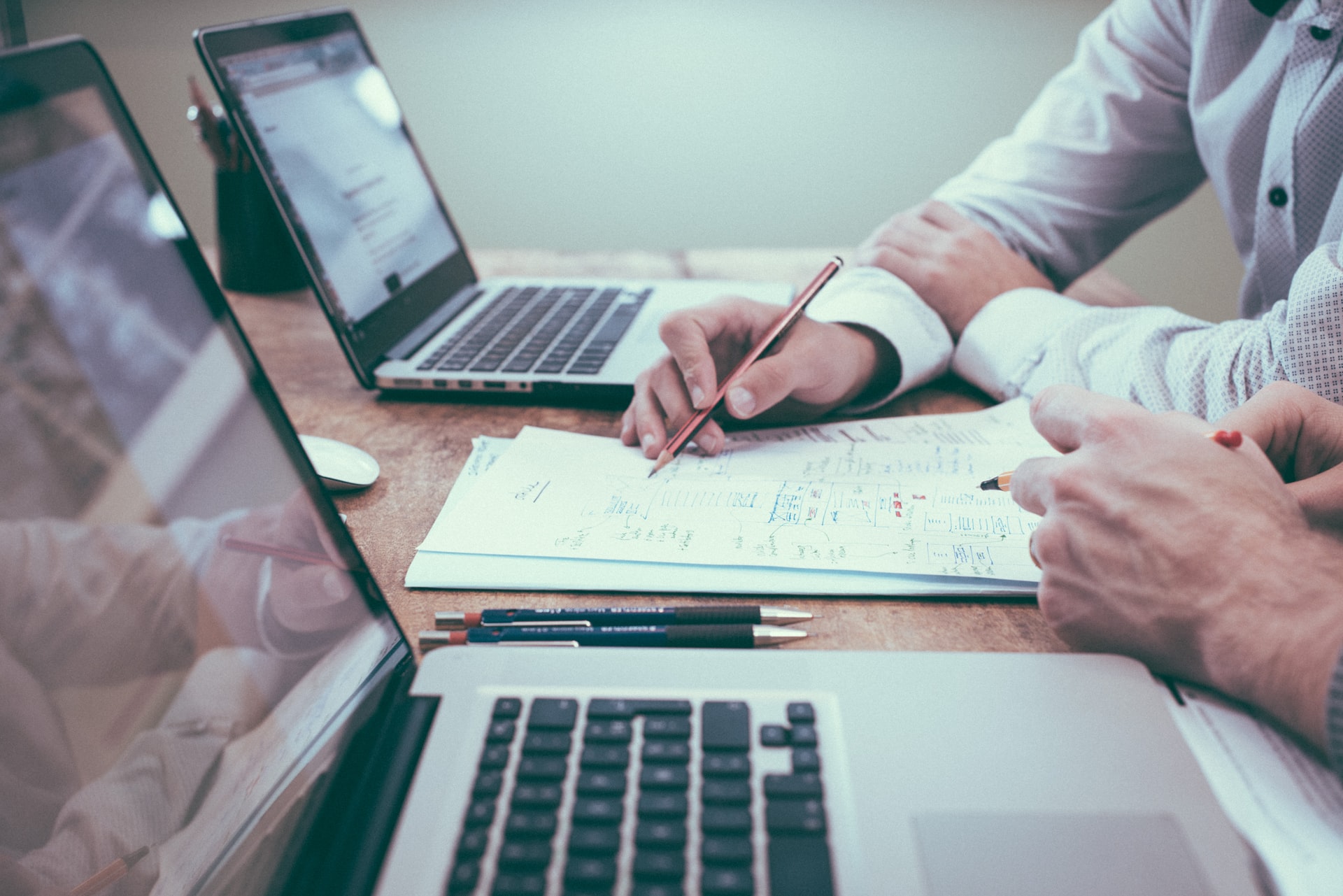 Plenty of reports have surfaced in recent times over the increase in the number of people taking to online gambling sites during lockdown across the world. Yet, what hasn't been touched on just yet is the number of illegal platforms that have cropped up recently, too. Yet, Australia has just released details of the increase in the amount of illegal online betting sites springing to life during these tough times.
Despite Australia's government going all out in a bid to block such sites from penetrating through to the country's gamblers, it seems as though offshore sites are once again targeting such players in their masses. According to analytics from SEMrush, the number of searches for "online pokies" within Australia went through a swift leap in April to 40,500, which is massive in comparison to February's result of 12,100.
Even more than that, an increase in the search for "online casino Australia real money" spiked by 540%, showing that the country still has quite the desire to gamble, despite strict gambling laws being in place there.
It was only a few months prior that the Australian Communications and Media Authority (ACMA) ordered its internet service providers (ISPs) to block 52 illegal online casino sites. Those platforms remained blocked to Australia gamblers, but this hasn't stopped numerous other offshore and illegal casinos and sportsbooks to appear during lockdown.
Australia Fighting a Losing Battle?
Some might suggest that the Australia government is fighting a losing battle when it comes to blocking access to offshore online gambling sites. There are so many in existence, that by the time they finish blocking them, plenty more will have opened their virtual doors. While it's not specifically illegal to play online casino games in the country, it is illegal for websites to provide Australians with that sort of service.
This is different to nearby country New Zealand, where online casino gambling is licensed and regulated. That's why it's possible to find various lists of the best bookmakers in New Zealand, as these are fairly commonplace to residents. Yet, Australia is a bit more conservative when it comes to the accessibility of such. Could Australia learn from New Zealand's setup? Well, possibly. But, it does seem like Australia has a bigger problem with people becoming addicted to gambling, in general.
That being said, research does suggest that the number of people in Australia participating in online gambling declined during the months of March and April this year. However, those who were accessing gambling sites did actually end up spending more money than normal at them. This doesn't fare well for the industry in general where Australia is concerned, as the government estimated that last year, citizens lost around $400 million by participating in online gambling expeditions.
However, statistics did display that participation in gambling at offshore platforms prior to the pandemic had been on the decline. Unfortunately, that seems to have now become a little irrelevant with more Australians looking to satisfy their gaming needs while having nothing better to do with their time at home.