First Georgia iGaming Affiliate Conference: What Was Discussed at the Event?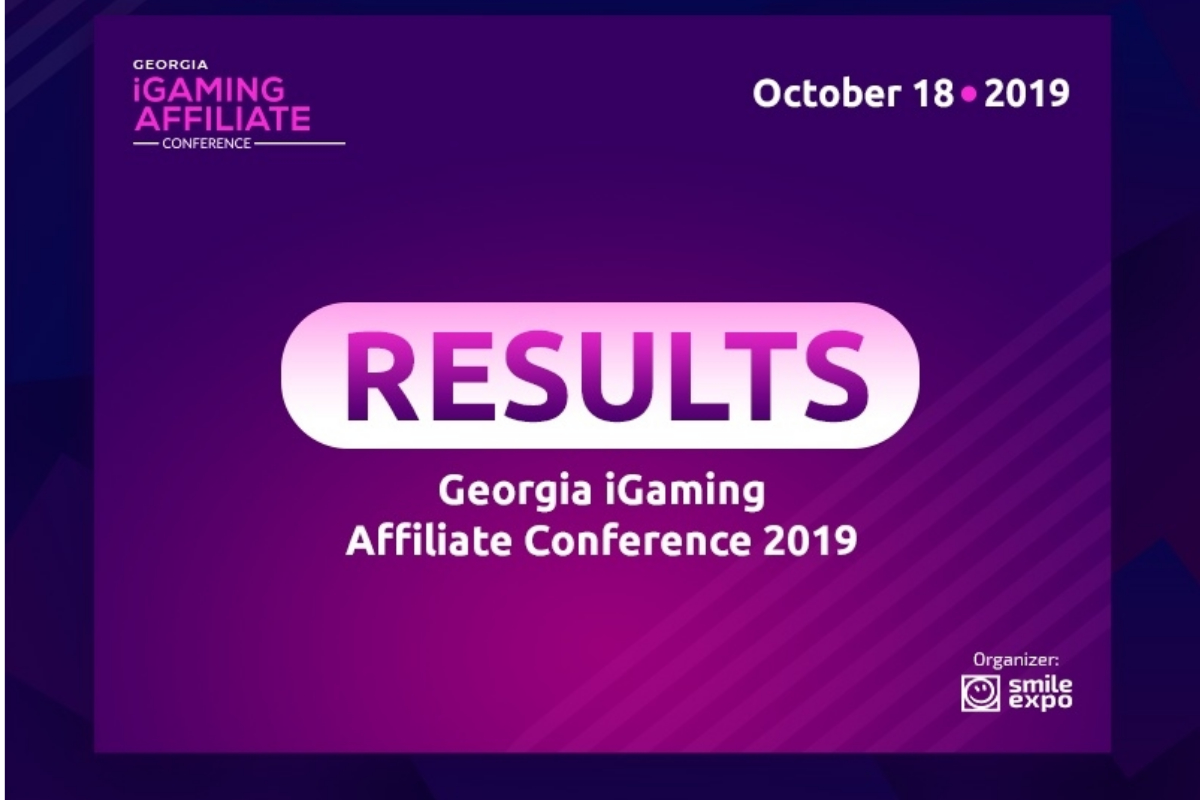 On October 18, Smile-Expo held the first Georgia iGaming Affiliate Conference in Tbilisi. The event was dedicated to the specific nature of online and offline gambling business operations, Georgian gambling market prospects, and casino promotion using affiliate marketing.
The conference brought together casino managers, affiliate network representatives, government officials, webmasters, arbitrage experts, SEO specialists, as well as gambling regulation and taxation professionals.
Speakers' presentations
Sviatoslav Slaboshpitskiy, Head of SEO at Digital Choo (DC), spoke on the topic: The Art of War in SEO: How to Win the iGaming Niche. The speaker stressed that one should develop niche websites to achieve efficient results. At the same time, it is significant to analyze the response and to evolve resources showing the best performance. Sviatoslav also talked about the rules of SEO team building. The expert recommended entrusting the content creation to single-discipline specialists as well as developing checklists and tutorials for newcomers.
Dmitriy Makarov, CEO at Zlodei Advertising Agency, and Gleb Sanzharevsky, CMO at Zlodei, made a collaborative presentation dedicated to ad placement on YouTube and Twitch. They explained that promotion via influencers could increase conversion better than direct advertising. The experts stressed that user stories and popular memes made ads more fruitful.
Nikola Minkov, CEO at Serpact, examined the application of the so-called Featured Snippets, zero blocks in the search results. According to the speaker, Google provides users with such snippets in 40% of the queries. They allow online resources to generate organic traffic and enhance the click-through rate.
The audience was intrigued by Ketevan Bitskinashvili, Chief Financial Officer at the Ministry of Finance of Georgia. The speaker told them about the special features of the Georgian gambling market regulation. She mentioned that the cost of gambling permissions depended on a venue type, a target region, and a number of installed gambling machines. The same parameters affect tax rates.
Ms. Ketevan stated that Georgia had already issued 214 gambling licenses. 20 casinos are operating in the country now. 10 of them are located in Batumi and its suburbs, 6 in Tbilisi, and one each in Gudauri, Tskhaltubo, Kazbegi, and Sighnaghi.
Giorgi Gvenetadze from Adjarabet raised an issue of online casino customer acquisition. The speaker believes that the core feature of advertising banners used by Georgian casinos is the availability of luxury car images. Besides, promotion messages mostly appeal to senses of beauty, control, and simplicity.
Panel discussion
The conference featured a panel discussion titled 'Offline and online casinos. Review of tools for the competition for user attention'. It involved:
Shota Amiranashvili, President of the Association of casinos in Adjara;
Levan Kavtaradze, Director of Gaming department at Pokermatch;
Giorgi Gvenetadze, Head of Product Marketing Department at Adjarabet;
Lavrentiy Gubin from Shangri La Casino, an invited guest.
Experts said that primary advantages of land-based casinos included reach experience of the gaming process, expensive surroundings, and staff attentiveness. Virtual gambling platforms are lack of these aspects. Therefore, discussion participants think that offline gambling venues will never shift to the online space.
Speaking about the most in-demand gambling entertainments, specialists highlighted simple and user-friendly games like roulettes. Moreover, they noted that poker was becoming less popular because of the high buy-in. Currently, we can see a crypto casino trend, as such platforms ensure anonymity.
Participants also focused on the state regulation of the gambling market. According to them, countries failing to regulate the gambling business lose money that could go to the government budget as taxes. One more fact specified: gambling advertising bans give an impetus to look for new audience engagement channels.
Afterparty
The conference ended with a party. Guests, speakers, exhibitors, and sponsors were able to enjoy live music, Georgian sweets, beverages, and snacks. The afterparty allowed participants to communicate in a relaxed atmosphere and establish useful business contacts.
We express our gratitude to the Afterparty Sponsor, NOFLEAD gambling resource, helping to carry out the afterparty in an extremely comfortable environment.
Sponsors, exhibitors, and participants
Companies offering various iGaming goods and services introduced their solutions and services in the exhibition area. Event sponsors were exhibitors as well.
Badge and Bag Sponsor: Digital Choo, an international marketing agency with deep expertise in gaming.
Exhibition Area Sponsor: SoftGamings, a provider of advanced В2В solutions for online casinos.
Afterparty Sponsor: NOFLEAD, an online gambling resource aimed at both beginners and experienced gamblers.
Lanyard Sponsor: ZLODEI, an advertising agency with deep expertise in native advertising.
By the way, attendees were able to examine a stand by IBCCS TAX, an international company providing a wide range of fiduciary services.
Another event participant was Partners.io, an affiliate network for cryptocurrency gambling programs.
The Smile-Expo team expresses its gratitude to sponsors, speakers, and exhibitors for participation in the conference. We look forward to seeing you at the next events dedicated to gambling and affiliate marketing.
Fiat & Crypto: King Billy players get the best of both worlds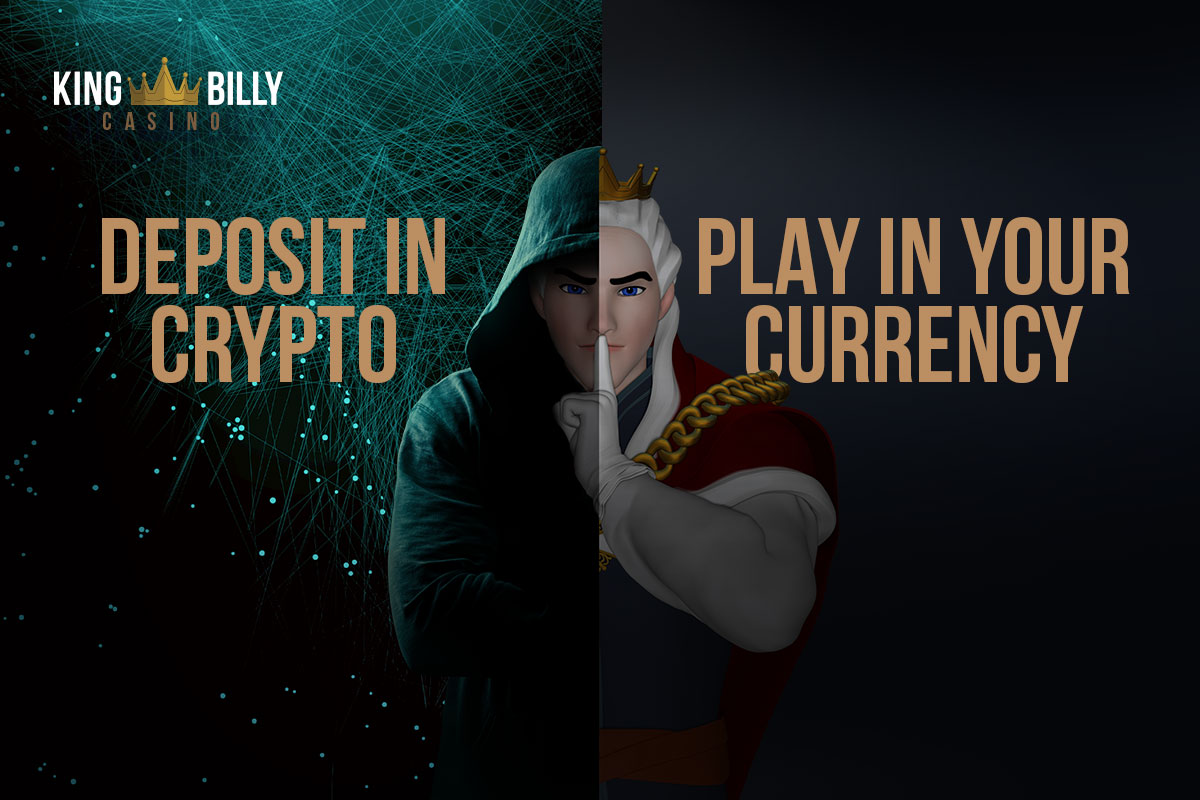 See how the casino players can deposit in crypto and play in fiat. 
Since the dawn of e-gaming robust payment systems have been crucial for the success of any online casino, as they are a key factor in creating a positive and satisfying gaming experience. Moreover, the availability of different payment options allows players to choose the method that works best for them, whether it be classical fiat money or cryptocurrency.
But is it possible for an operator to give its players the best of both worlds, fiat and crypto at once? Yes, it is, with the King Billy feature "deposit in crypto, play in fiat". The concept is simple. A casino player deposits in crypto (choosing among 4 cryptocurrencies King Billy supports). Then, the system automatically shows them their balance in the currency of their choice (among the 14 currencies King Billy supports, used by more than 3 billion people worldwide). When the players withdraw, their transaction takes place back in crypto. 
What are the advantages of this system? Ruslan Legenzov, King Billy Casino Head of Affiliates (or "Lord of Affiliates" as the internal etiquette demands) has the answers: "Good things come in threes, and there are certainly 3 very good things about our "deposit in crypto, play in fiat" feature.
First of all, depositing in crypto means less hassle and paperwork for the player and elimination of the dreaded "transaction not coming through" issue. This has been a problem and actually a torment for many of our players in remote areas of the world. As a global casino, we are happy to act in ways that give peace of mind to our players.
Secondly, this system offers a greater player experience to the King Billy Citizens and Nobles, as they can now take advantage of our numerous promotions and offers in fiat. For example, players who deposit in crypto can now participate in our extremely popular fiat-only "Slot of the Month" offer, that's been a staple of our casino since our launch. 
Finally, with "deposit in crypto, play in fiat" our players, especially the not so cryptocurrency-savvy have a much clearer understanding of their wins or losses. I am sure that a player, let's say from Vietnam, prefers to see, in real time, how much his slot win is worth in the Vietnamese Dong than running in parallel a crypto converter tool to do the math!"
Well said and well done your Majesty. 
For those interested in the "deposit in crypto, play in fiat" feature, King Billy Casino accepts the following currencies: Euro (€), US Dollar ($), Canadian Dollar (C$), Australian Dollar (A$), New Zealand Dollar (NZ$), Norwegian Krone (kr), Indian Rupee (₹), South African Rand (R), Vietnamese dong (₫), Indonesian rupiah (Rp), Malaysian ringgit (RM), Thai baht (฿) and the Philippine peso (₱). King Billy also accepts the following cryptocurrencies: Bitcoin (BTC), Ethereum (ETH), Litecoin (LTC) and Tether (USDT).
King Billy Casino is a new-generation online casino, launched on St. Patrick's Day in 2017. It is available in 4 languages (English, German, French and Finnish) and it has an impressive record in awards with 25 wins, shortlists and other distinctions, and an amazing variety of features and games. King Billy has prioritized the creation of a superb user experience, focusing on the myth of King Billy and his Kingdom and treats all players with the specialness they deserve. 
Rightlander wins "Best Tech for Affiliate Programmes" at IGB Affiliate Awards 2023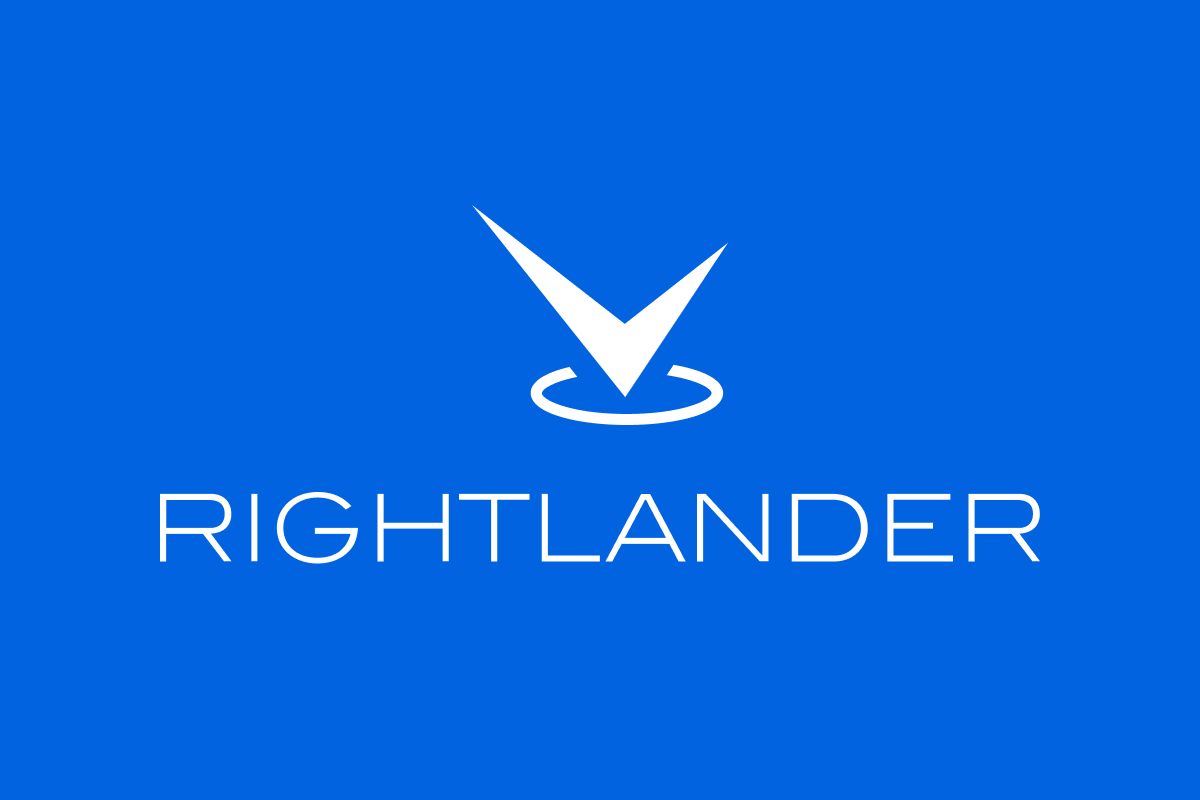 Following the launch of their innovative Smart Workbench, Rightlander, the advertising and affiliate compliance monitoring specialist, have won the award for 'Best Technology for Affiliate Programmes' at this year's IGB awards ceremony in London.  The annual award, dubbed the Oscars of the iGaming affiliate market, recognises the most successful businesses in the gambling industry.
Rightlander is a state-of-the-art advertising and affiliate compliance platform that allows advertisers and networks to identify potentially non-compliant content across different territories. It does this by scanning affiliate content from within the target market, looking for events or conditions defined by clients and regulators, and sending alerts when it finds content that meets those conditions.
According to the judges, who praised the submission's clear evidence and figures showing customer adoption and cost savings, Rightlander's offering is "a very strong piece of technology which leads the industry in protecting affiliates, operators and ultimately players and ultimately makes the industry better for being in it."
Ian Sims, Founder of Rightlander said "We are extremely happy to have won the Best Tech for Affiliate Programmes and this is a milestone moment for Rightlander.  We developer/marketing folks love to throw around words like "game changing" and "AI-driven" but when you win an award for "Best Tech for Affiliate Programmes" and it's one of the judges calling it a "game changer", that is quite an endorsement."
Over the past 5 years, Rightlander has scanned tens of millions of webpages to help advertisers identify non-compliant advertising by their marketing partners to protect their brand and regulatory licenses.
Casino Guru wins IGB Affiliates Safer Gambling Initiative of the Year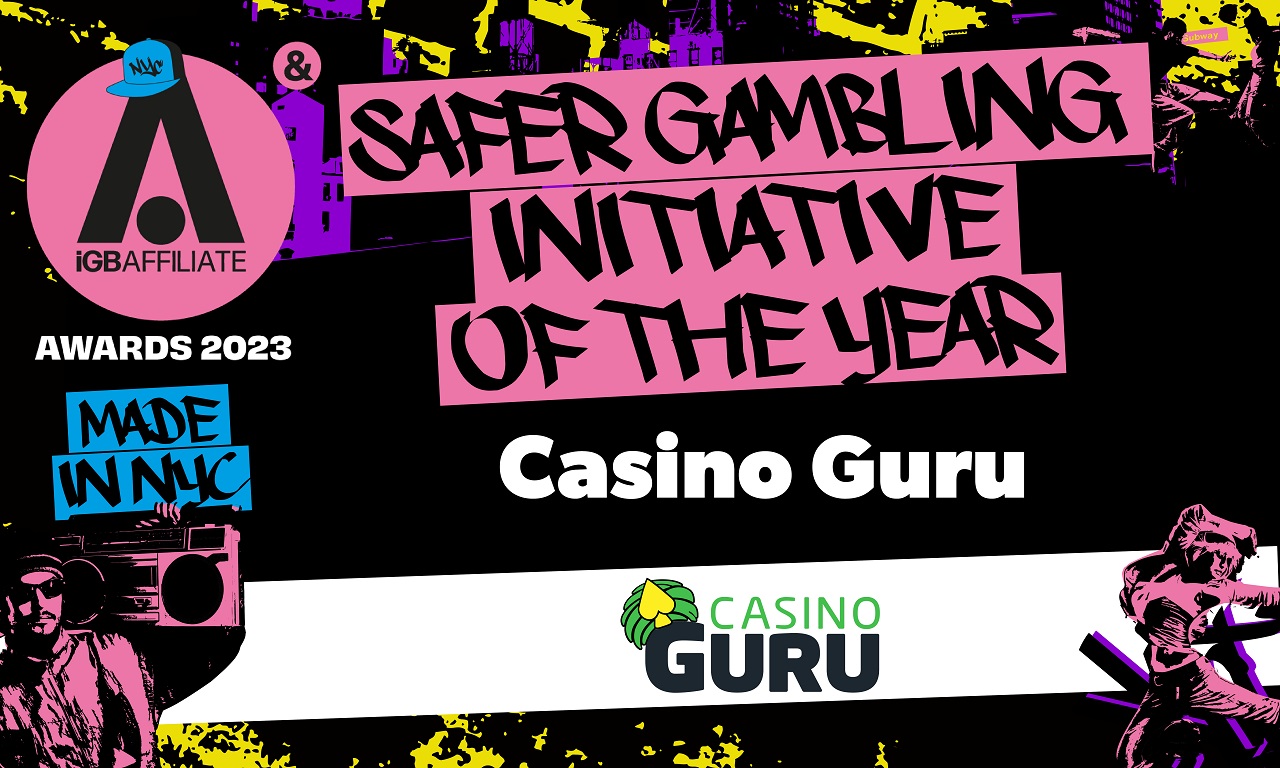 Casino Guru has won the IGB Affiliates recognition in the Safer Gambling Initiative of the Year category.
Casino Guru has won the IGB Affiliates Awards distinction in the Safer Gambling Initiative of the Year category, an award granted to affiliate services with an unfaltering track record in their commitment to raising player protection standards and contributing to the industry's ability to better understand gambling-related harm.
Casino Guru underwent a thorough review, which included a look into how the company sought to educate and protect players beyond statutory requirements and the active steps taken to introduce players to a safer gambling journey in every market they engage with.
The assessment distinguished Casino Guru for its comprehensive efforts in responsible gambling and gambling harm prevention as captured by the Gamtegrity, the unifying home of all responsible gambling and consumer protection projects and initiatives launched under the Casino Guru banner and name.
Spearheaded by Šimon Vincze, Casino Guru's Sustainable & Safer Gambling Lead, Gamtegrity reunites some of the company's most impactful projects and initiatives geared towards raising standards for the entire industry insofar as problem gambling, player behavior, and harm protection are concerned.
Vincze hailed the IGB Affiliates distinction as a deserved and important milestone in the company's ongoing efforts to provide the industry with guidance on how to better protect consumers and provide players with assistance on their journey to picking the best and most responsible industry operators.
"QUOTE by Šimon"
I am thrilled from this recognition as it includes most of the projects that I work on. However, this achievement is a reflection of work throughout the departments of Casino Guru and I feel honored to translate it to the rest of the industry. Safer Gambling is undersized in affiliate space, and it is great that iGB motivates companies to compete in it.
Casino Guru's Gamtegrity project reunites the company's Global Self-Exclusion System (GSES), an ambitious cross-border initiative designed to create a comprehensive global mechanism that enables players to exclude themselves from regulated gambling markets and focus on recovery.
Casino Guru has similarly focused on creating tools that assist and help vulnerable players to address their problem as well as find help, extensive global information and easy access to treatment options.
The company has also leveraged its industry expertise to create the Casino Guru Academy, an ambitious undertaking which understands how important it is to educate industry professionals about best practices in customer support, casino bonuses, safer gambling, and other important areas.
Not least, Casino Guru's ample effort and experience in maintaining responsible gambling standards that go beyond national legislation have led the company to set up the Casino Guru Awards which seeks to distinguish prominent operators that share the company's core values in providing consumers with the safest gambling possible.
The Safer Gambling Initiative of the Year distinction is evidence of the strong and meaningful impact Casino Guru has had in bettering responsible gambling standards and seeking to actively assist players who may struggle with gambling-related problems or suffer gambling-related harm.