Videoslots wins third consecutive Best Casino award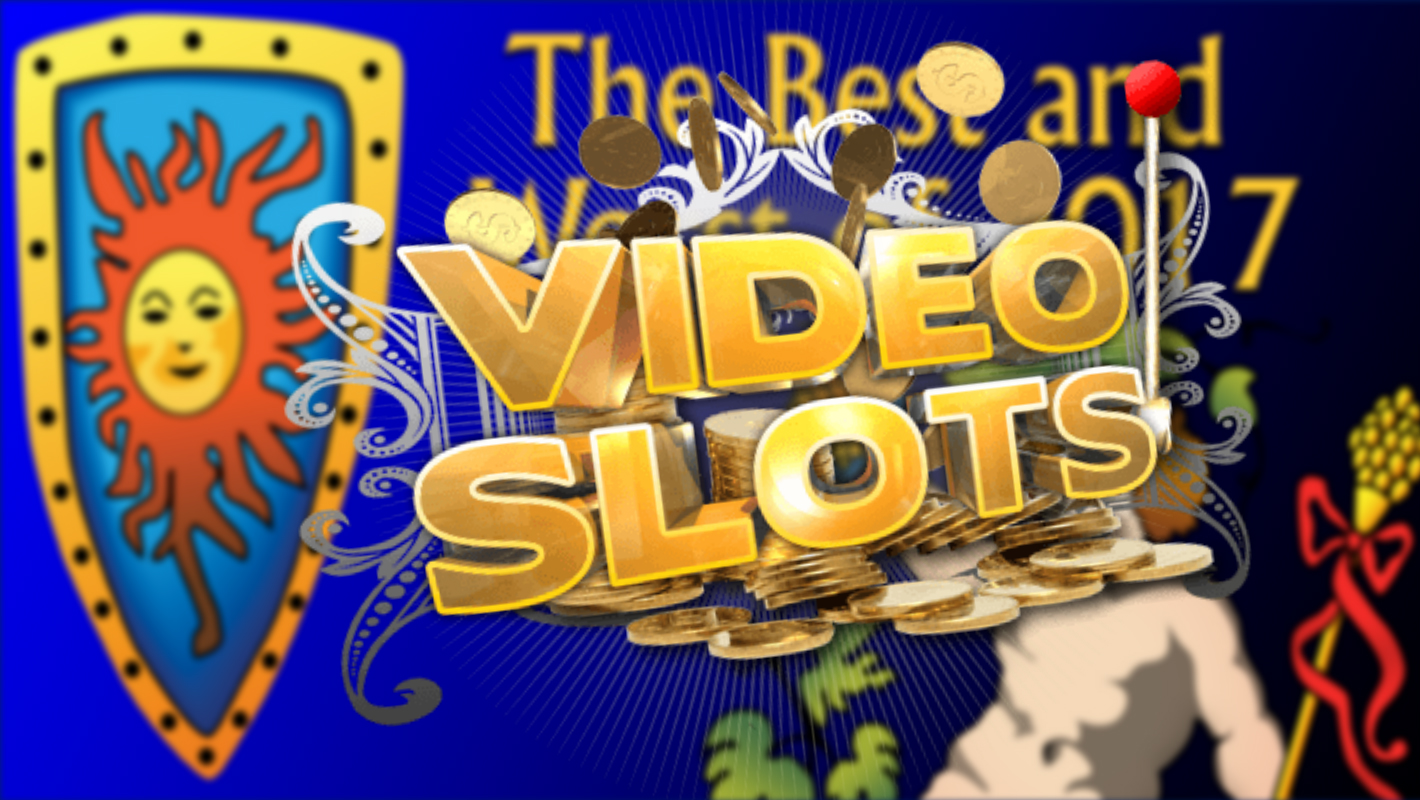 Operator scoops four Meister Awards in total
30th January, 2018 – Leading online casino operator Videoslots.com has won four awards at the 2017 Meister Awards.
The international igaming awards saw Videoslots named Best Casino for the third year in a row, as well as being awarded Best Casino Manager, Best Gaming Experience and Best Casino Representative.
The Meister Awards, organised by the player-led casino portal Casinomeister.com, has consistently recognised Videoslots in multiple categories in recent years, highlighting its expansive range of casino games, innovative products and customer experience.
Specifically for the 2017 Meisters, Videoslots was recognised for a robust, easy-to-use platform, "massive entourage of slot games", quick pay-outs, speed of forum response and original products such as Battle of Slots.
Daniel Hansen, now Videoslots CPO, was named Best Casino Manager and Best Casino Representative, with the judges stating, "He is a delight to work with, and is a non-stop workaholic", while also commending his 24/7 approach and strong relationship with the website's users.
Alexander Stevendahl, CEO at Videoslots.com, said: "Our priority at Videoslots is always the player, so to be recognised yet again for fantastic customer service, as well as our quality slots provision and gaming platform, is a source of great pride.
"We have looked to build a team of casino fans who understand a great gaming experience, allowing us to pass this onto our growing customer base.
With the likes of Daniel Hansen, amongst many others, demonstrating strong commitment to every user, we are perfectly placed to build upon this success."
The past 12 months have been Videoslots' largest to date, with numerous supplier integrations pushing its games portfolio to more than 2,100. It also hosted the inaugural Videoslots Awards and has struck partnerships with sporting bodies, the Malta Handball Association and Valletta United Water Polo Club.
About Videoslots.com
Founded in 2011, Videoslots.com is an award-winning online casino with the widest variety of games in the industry.
With an unparalleled range of more than 2,100 slots and table games from trusted providers, Videoslots.com offers a premium gaming platform to customers, enhanced by innovative new promotional concepts including Casino Races and Battle of Slots. It aims to create a unique entertainment product via technical excellence, exceptional customer service and the latest game play innovation.
Videoslots.com also provides market-leading customer protection with its industry-first Max Bet Protection, allowing players to select their maximum bet limit per spin, and robust compliance procedures. It was the winner of Best Casino at the 2015, 2016 and 2017 Casinomeister Awards, as well 2017's Best Casino Manager, Best Casino Rep and Best Casino Experience.
Videoslots.com is owned by Malta-based parent company Videoslots Ltd, and holds licences in Malta, the UK and Curacao. For more information, please visit www.videoslots.com.
Catena Media acquires US online sports affiliation company Lineups.com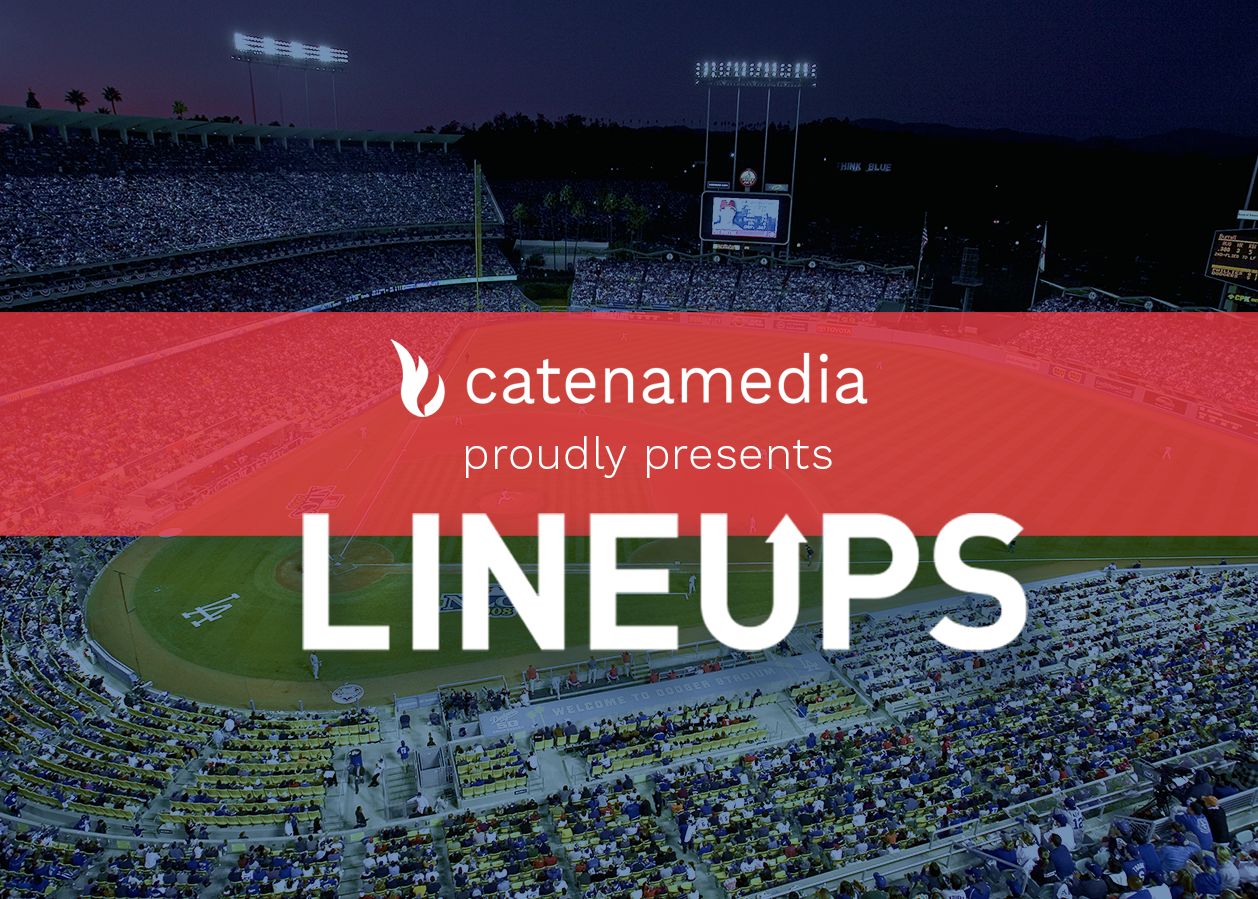 Catena Media plc, an industry leader in online lead generation, has acquired 100 percent of the shares in Lineups.com, strengthening Catena Media's leading position in the growing US betting market. Lineups.com is an online sports affiliation company specialising in analytics, betting predictions and tools. The total purchase price amounts to USD 39.6 million, payable in cash in three instalments during a two-year period. An additional contingent cash payment of USD 0.5 million is payable if certain requirements are fulfilled within three years of the transaction date.
Lineups.com supports bettors by providing confirmed and projected starting lineups and rosters for the NFL, NBA, MLB, NHL, US sports leagues and for fantasy sports. The website considers all kinds of available player and team information, including injuries, news, performance and trends. Lineups.com has a strong market position in most of the regulated US states, including the recently launched states of Michigan and Virginia.
Lineups.com recorded sales of approximately USD 7.5 million in the last 12 months to 30 April 2021. Calculated for the first quarter of 2021, the company's sales corresponded to roughly 10 percent of Catena Media's total revenue. As Lineups.com is a sports-focused affiliation product, its sales can be expected to fluctuate significantly with the US sports betting calendar.
The purchase price represents a total cash payment of USD 39.6 million, to be payable in three instalments: USD 25 million on closing, USD 9.6 million on the first anniversary and USD 5 million on the second anniversary of the closing date. In addition, a contingent cash payment of USD 0.5 million will be due if the state of New York allows sports betting within three years of the closing date and certain revenue thresholds are met. No material conditions exist in respect of the transaction's closure. The acquisition will have a direct positive effect on Catena Media's EBITDA as of the consolidation date on 4 May 2021.
Michael Daly, CEO Catena Media, commented: "The acquisition of Lineups.com strengthens Catena Media's leading position in the growing US betting market with a complementary product that fits perfectly into our existing US portfolio. It gives us a second, even stronger, national sports betting affiliation site, alongside thelines.com. This will allow us to capture more market share across North America, as well as to take advantage of shared tools across multiple Catena Media sites. Sam Shefrin, the seller and founder of Lineups.com, will bring his industry and technology focus to the Catena Media team and will work with us for the near future as an exclusive consultant to the business."
Casimoose Has One Aim and That is to Help Canadians Find the Best Online Casino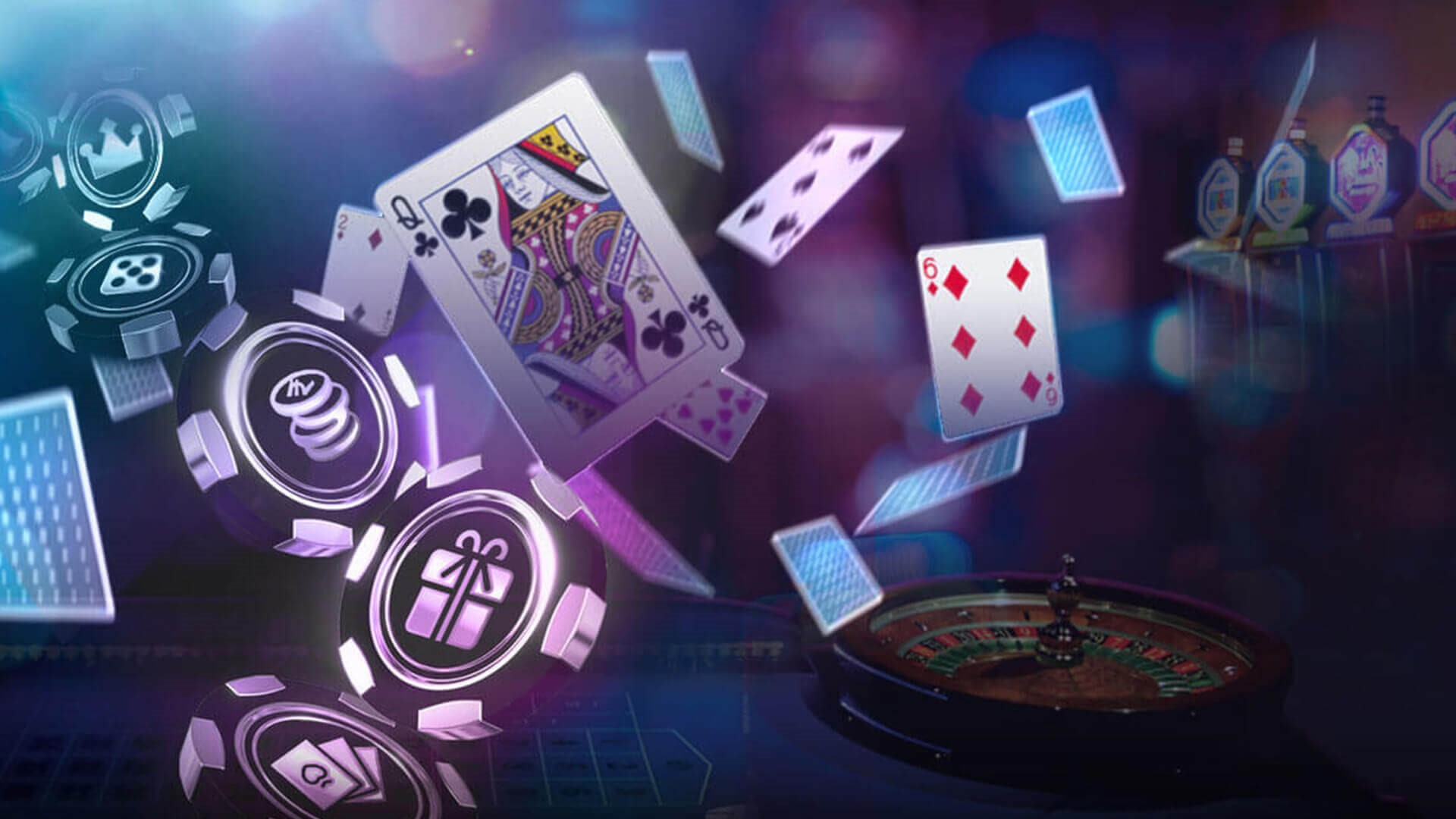 Canada's online gambling industry is growing at an exponential rate, and it is certainly not going to be slowing down any time soon. Nowadays, more and more Canadians are doing a spot of online gambling and more casinos are being built to meet the high demands. We know how popular this industry now is, therefore, it is important that we analyze online casinos before signing up with them. They all want to make profits, so this is a good enough reason not to blindly believe any bonus offer they make. There are plenty of great comparison sites out there that give great information about a variety of online casinos and Casimoose.ca, which was created in 2020, is one such site that is gaining popularity among Canadians.
A Team of Experts
At Casimoose, you will come across a team of experts that have been involved in the online gambling industry in one way or another for many years. Every member of the team has one aim in life and that is to make sure that all online casino players in Canada can easily find the best online casino sites for them. They use all of the great knowledge that they have accumulated over the years to make sure that this what happens.
We feel that it is important to add here that the Casimoose experts do not only provide information about casinos that have been in existence for a long time – they are aware that new casinos are popping up all the time now thanks to the rapid growth of the online gambling industry in Canada, so they make sure that they provide all their readers with valuable information about new casinos too.
The sources where they acquire their information from helps their authenticity and they do not leave anything to luck when they are gathering their information. They acquire their stats from a plethora of sources which include the online casinos themselves and feedback from players that have spent plenty of time playing at the casino in question. It is fair to say that they really do not leave any stone unturned when it comes down to giving their readers as much great information as possible.
What is So Special about Casimoose?
You might be sitting there thinking that we just answered this question above, but the immense effort that the Casimoose experts put in is not the only thing that makes this affiliate site so special. Another thing that makes them so great is what they do with the information that they find.
They publish all the information that they deem to be valuable in detailed reviews. By reading a review of theirs you will be able to find out all the important information that you need. We will not discuss what type of information you will find in a Casimoose review here as this is explained in the following section.
Casimoose has your back, and if they come across an online casino that is not doing things by the book and seems to be trying to cheat innocent gamblers out of their hard-earned money, then they will let you know about it in no uncertain terms and give them a poor rating, meaning that you do not fall into their trap.
Not All Casinos Will Make the Cut
when it comes to ranking online casinos, Casimoose are extremely transparent as to what they keep a look out for. They have their own criteria that they analyze at each casino, and if a casino is lacking when it comes to these criteria then they will not be recommended to their readers. Thus, when you are looking at the different online casinos that they suggest Canadians open an account with, you can be certain that there no online casinos on the list that are rubbish.
So, what exactly do the experts at Casimoose look out for when they analyze an online casino? We have given you a list below that reveals all:
The bonuses that are on offer – Do they offer players an enticing Welcome Bonus and other promos? Are the terms and conditions such as wagering requirements fair?
The games that are on offer – Will players be able to enjoy a variety of table games (poker, roulette, baccarat, blackjack) and slots? Are their games also available to play for free? Can you play all their games on your mobile device? Do the games have a good payout rate?
The different payment methods available – Do they have the best deposit and withdrawal options for Canadians such as VISA, Trustly, Skrill, PayPal, Bitcoin, and Neteller?
Who they hold a license by – Are they licensed by reputable regulators such as the UK Gambling Commission, the Malta Gaming Authority, or the Kahnawake Gaming Commission?
The customer support that is on offer – Do they have a great customer support team that can be contacted via email, live chat, and telephone?
Are there sports too? Nowadays, many of those who like to do a spot of gambling at online casinos also like to do a bit of sports betting. Therefore, they will also check what sports markets are on offer if they do indeed have a sportsbook available.
The Casimoose Experts
As we spoke about above, Casimoose has a team of experts that make sure that people gambling in Canada can find exactly what they are searching for in an online casino. Below we are going to have a look at the Casimoose experts in a bit more detail, so you can clearly see why they are qualified to do what they do.
The team at Casimoose is composed of Kayleigh Williams (content writer), Hunter Wilson (content writer), and Charlotte Fitzgerald (editor).
Kayleigh is a content writer who has eight years of analyzing casinos and writing reviews under her belt. If she looks at an online casino and tells you that they are not worth opening an account with, then we suggest that you listen to her words carefully and take your money somewhere else. She is not telling you for the sake of her own health.
Hunter is also a content writer, but he also really enjoys playing poker in his spare time. As well as being an avid poker player, he also enjoys other table games such as roulette, baccarat, and blackjack. He is also partial to a few spins on slots every now and then. In short, he definitely has the experience to know what he is talking about when it comes to casino games.
Charlotte is the editor at Casimoose, and she has 10 years' worth of gambling editing experience under her belt. She has worked with some top companies during her career and is the one that makes sure the standard remains extremely high at Casimoose. If she does not like something, she will not hesitate to let Hunter or Kayleigh know about it. This is great as it means that you can be certain that the information that you read on their site is nothing but quality.
Casimoose Advocate Safe Gambling
People love to gamble because they enjoy the thrill it gives them. There really is not a lot out there that can beat that adrenaline rush you get when you are waiting for a roulette wheel to stop or the blackjack dealer to turn his cards over. However, we cannot deny the fact that gambling can become addictive extremely quickly.
This is the reason why Casimoose are big advocates of responsible gambling. Whether you are going through a nice winning streak or an annoying losing streak, you have to know when to call it quits. You need to set a budget for yourself and keep to it, no matter what happens. If you set a budget of $100 and you lose it, it is imperative that you do not go ahead and tell yourself that it is perfectly fine to spend $20 or $30 more to try and recuperate it – this will lead to you losing more money.
Yes, we gamble to win money, but you should also gamble for entertainment. If you find that gambling is no longer entertaining for you, they you have to stop. If you believe that you have a gambling problem, then you should seek some professional help as soon as possible – the longer it is left, the worse it will get.
Better Collective acquires leading US sports betting media platform, Action Network, for 240 mUSD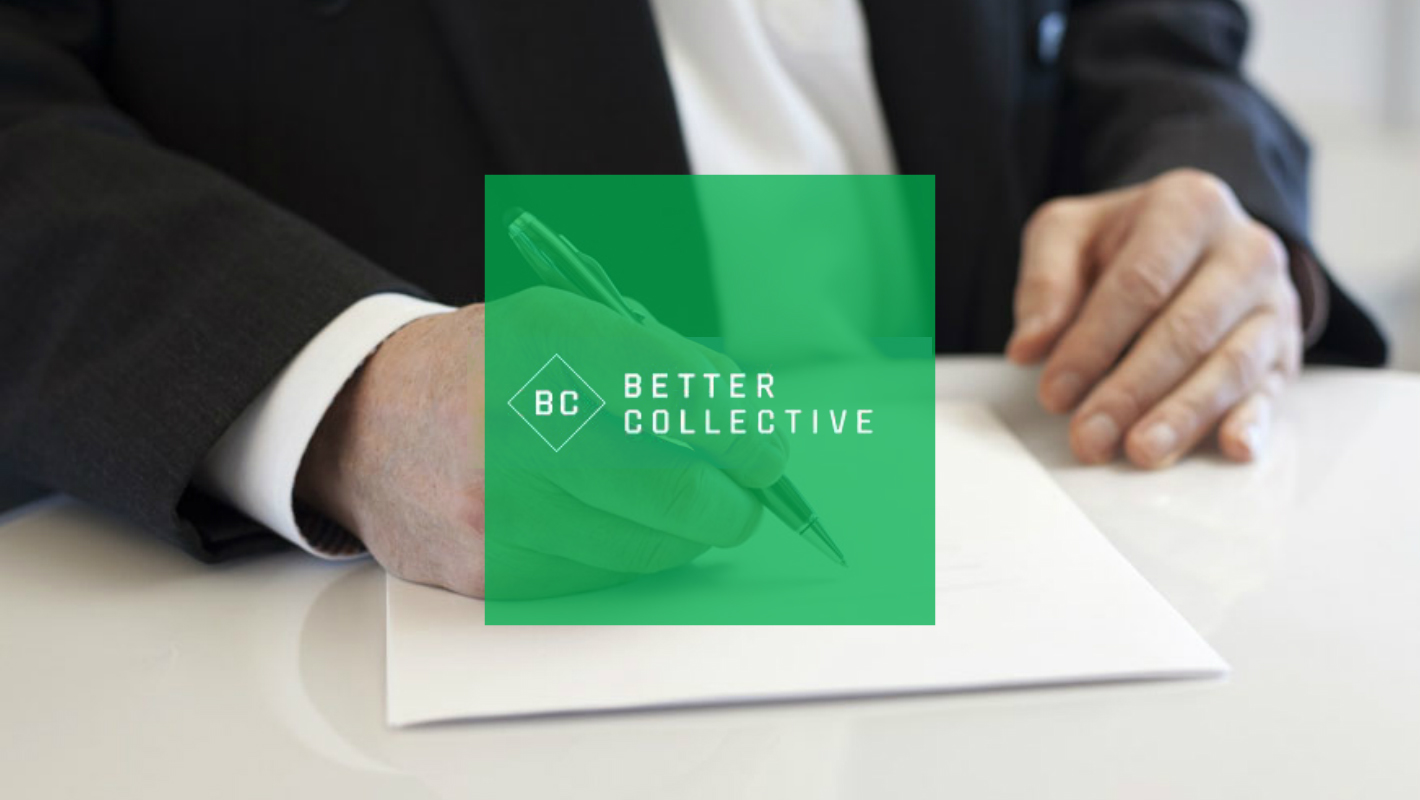 With the acquisition of Action Network, Better Collective gains clear market leadership within sports betting media and affiliation in the US and now expects to increase its revenues in the US to more than 100 mUSD by 2022.
Sports betting media group, Better Collective, today announces that it has signed an agreement to acquire 100% of the shares in Action Network, Inc. ("Action") for 240 mUSD (198 mEUR) on a cash and debt free basis. Founded in 2017 and launched in 2018, Action is uniquely positioned in the US market as the premium sports content and product destination for US sports bettors. A trusted source for sports fans, Action's media platforms provide an enhanced experience for its users through original sports news content, premium insights, deep menus of odds and proprietary betting tools and data. Action's diverse revenue model includes a rapidly-growing affiliate marketing business focused on customer acquisition for betting operators in the US as well as subscription products, anchored by Action Pro, Action Labs and Fantasy Labs.
Action continues to benefit from the expanding legal sports betting market in the US. In 2021, Action is expected to achieve revenues approaching 40 mUSD, an increase of over 100% year-on-year, while also generating positive operational earnings in 2021. As more states legalize online sports betting, the potential to further deepen and expand Action's commercial partnerships with large US-based sportsbooks such as BetMGM, DraftKings, FanDuel and PointsBet   is significant. Action is headquartered in New York, and has approximately 100 employees.
The Transaction
The purchase price amounts to 240 mUSD (198 mEUR) on a cash and debt free basis and will be settled in a cash payment and a 12 mUSD issuance of new Better Collective (BETCO.ST) shares to Action's management, key employees and certain other individuals. 10 mUSD of the cash payment will be paid on a deferred basis as settlement of certain existing share options in Action. The number of Better Collective shares issued will be determined by the volume-weighted BETCO.ST share price 5 trading days prior to the date of this announcement. Further, the issued Better Collective shares will be subject to a lock-up of between 6 and 24 months following completion of the transaction.
The cash component of the purchase price will be provided through bank financing.
The acquisition is subject to customary regulatory approvals and is expected to be completed in Q2 2021.
Better Collective in the US 
While the US sports betting market has grown rapidly since the repeal of the Professional and Amateur Sports Protection Act (PASPA) removed a federal ban on online gambling, only 13 states have legalized online gambling at this point. Many more are expected to follow in the coming years, with the addressable market significantly expanding as a result. Total online sports betting revenues in the US are forecasted to reach 4 bnUSD in 2022 and amount to nearly 40 bnUSD in 2033*.
Following the execution of Better Collective's acquisition strategy and ongoing investments in the US market, Better Collective's US business has developed successfully, with high growth and a rapid increase in profitability. The acquisition of Action consolidates Better Collective's leading position in the affiliate and customer delivery verticals within online sports betting, enabled through a number of strong product platforms. In light of this, and given the continued pace of new states regulating, Better Collective expects the US market to continue growing and its US revenues to surpass 100 mUSD by 2022, with positive and increasing operational earnings.
Action will become an integral part of Better Collective US and will continue to operate as a separate business unit with its current brands, management team, and employees, led by CEO Patrick Keane who will report to Group Management through US CEO, Marc Pedersen. Action will integrate with Better Collective's current organization where relevant in order to generate efficiencies.
Jesper Søgaard, CEO of Better Collective, says:
"I am thrilled to welcome Action and its employees to Better Collective. This acquisition, which is the largest in Better Collective's history, gives us a leading position within affiliation in the US and a strong foundation for profiting from the continuous regulation of the US betting market. We add three new, very well positioned US sports media brands to our portfolio and welcome around 100 new colleagues, together representing an invaluable pool of knowledge and expertise on the US sports betting media market. By all accounts, this is a great day for Better Collective."
Patrick Keane, CEO of Action, says: 
"Today marks a great achievement in the history of Action. In just a few years, our team has managed to build a leading sports betting product and media business in the US market, making us attractive to a leading international player. I am thrilled about this outcome for our employees and investors and we look forward to continuing to forge great relationships with our league, media and sportsbook partners. Under Better Collective's ownership, we become part of a company with many years of experience and all the resources necessary to further grow our position and develop our offering, to ultimately enhance the betting and entertainment experience for sports fans. We gain new colleagues, career paths and perspectives. I'm looking very much forward to the journey ahead. "
Financial Targets
Better Collective will consolidate Action into the Better Collective Group from the time of closing. In connection with the acquisition, Better Collective is updating its Financial Targets for 2021:
Total group revenue is now expected to exceed 180 mEUR (previously more than 160 mEUR); and
Operational profit is now expected to exceed 55 mEUR (previously more than 50 mEUR).
Better Collective will share more details in connection with its Q1 2021 earnings report that will be released on May 12, 2021.
The acquisition of Action will bring Better Collective's estimated debt leverage (Net Interest Bearing Debt/EBITDA) above the company's financial target of <3.0. Due to Better Collective's strong operating cash flow, the Board of Directors has decided that for the time being, it is acceptable for the company's debt leverage to exceed the financial target of 3.0, which target remains in place for 2021. The Board will therefore decide upon any potential changes to the company's long term capital structure in due course.
Advisors
Morgan Stanley acted as sole financial advisor, Bruun & Hjejle and GreenbergTraurig acted as legal advisors, and PwC acted as accounting and tax advisor in connection with the acquisition for Better Collective. Nordea Bank will be providing financing to facilitate the closing of the transaction.
Moelis & Company LLC acted as sole financial advisor and Venable LLP acted as legal advisor to Action. Gibson, Dunn & Crutcher LLP acted as advisors to The Chernin Group, the largest shareholder of Action.