Videoslots wins third consecutive Best Casino award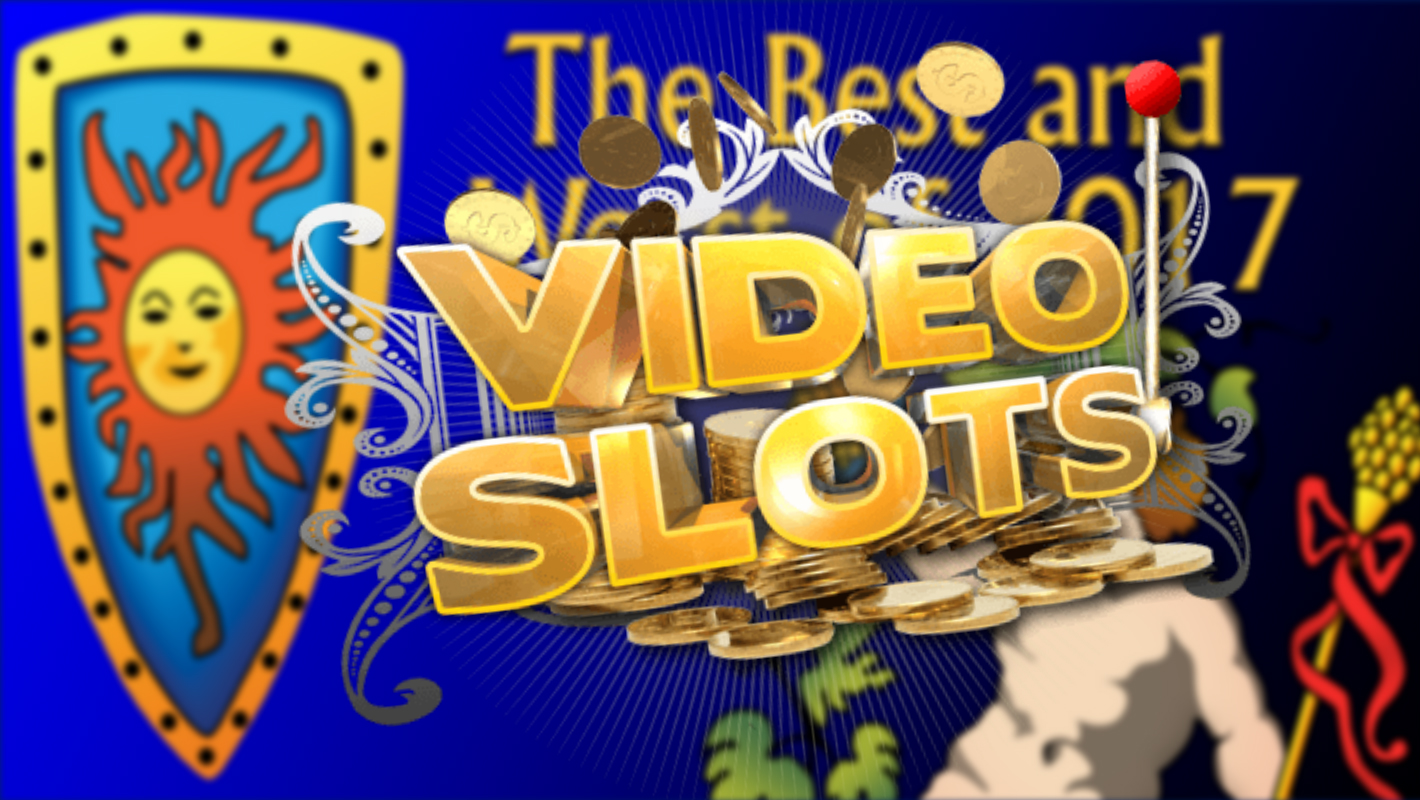 Operator scoops four Meister Awards in total
30th January, 2018 – Leading online casino operator Videoslots.com has won four awards at the 2017 Meister Awards.
The international igaming awards saw Videoslots named Best Casino for the third year in a row, as well as being awarded Best Casino Manager, Best Gaming Experience and Best Casino Representative.
The Meister Awards, organised by the player-led casino portal Casinomeister.com, has consistently recognised Videoslots in multiple categories in recent years, highlighting its expansive range of casino games, innovative products and customer experience.
Specifically for the 2017 Meisters, Videoslots was recognised for a robust, easy-to-use platform, "massive entourage of slot games", quick pay-outs, speed of forum response and original products such as Battle of Slots.
Daniel Hansen, now Videoslots CPO, was named Best Casino Manager and Best Casino Representative, with the judges stating, "He is a delight to work with, and is a non-stop workaholic", while also commending his 24/7 approach and strong relationship with the website's users.
Alexander Stevendahl, CEO at Videoslots.com, said: "Our priority at Videoslots is always the player, so to be recognised yet again for fantastic customer service, as well as our quality slots provision and gaming platform, is a source of great pride.
"We have looked to build a team of casino fans who understand a great gaming experience, allowing us to pass this onto our growing customer base.
With the likes of Daniel Hansen, amongst many others, demonstrating strong commitment to every user, we are perfectly placed to build upon this success."
The past 12 months have been Videoslots' largest to date, with numerous supplier integrations pushing its games portfolio to more than 2,100. It also hosted the inaugural Videoslots Awards and has struck partnerships with sporting bodies, the Malta Handball Association and Valletta United Water Polo Club.
About Videoslots.com
Founded in 2011, Videoslots.com is an award-winning online casino with the widest variety of games in the industry.
With an unparalleled range of more than 2,100 slots and table games from trusted providers, Videoslots.com offers a premium gaming platform to customers, enhanced by innovative new promotional concepts including Casino Races and Battle of Slots. It aims to create a unique entertainment product via technical excellence, exceptional customer service and the latest game play innovation.
Videoslots.com also provides market-leading customer protection with its industry-first Max Bet Protection, allowing players to select their maximum bet limit per spin, and robust compliance procedures. It was the winner of Best Casino at the 2015, 2016 and 2017 Casinomeister Awards, as well 2017's Best Casino Manager, Best Casino Rep and Best Casino Experience.
Videoslots.com is owned by Malta-based parent company Videoslots Ltd, and holds licences in Malta, the UK and Curacao. For more information, please visit www.videoslots.com.
AffiliateINSIDER delivers practical skills to complement 'on the job' training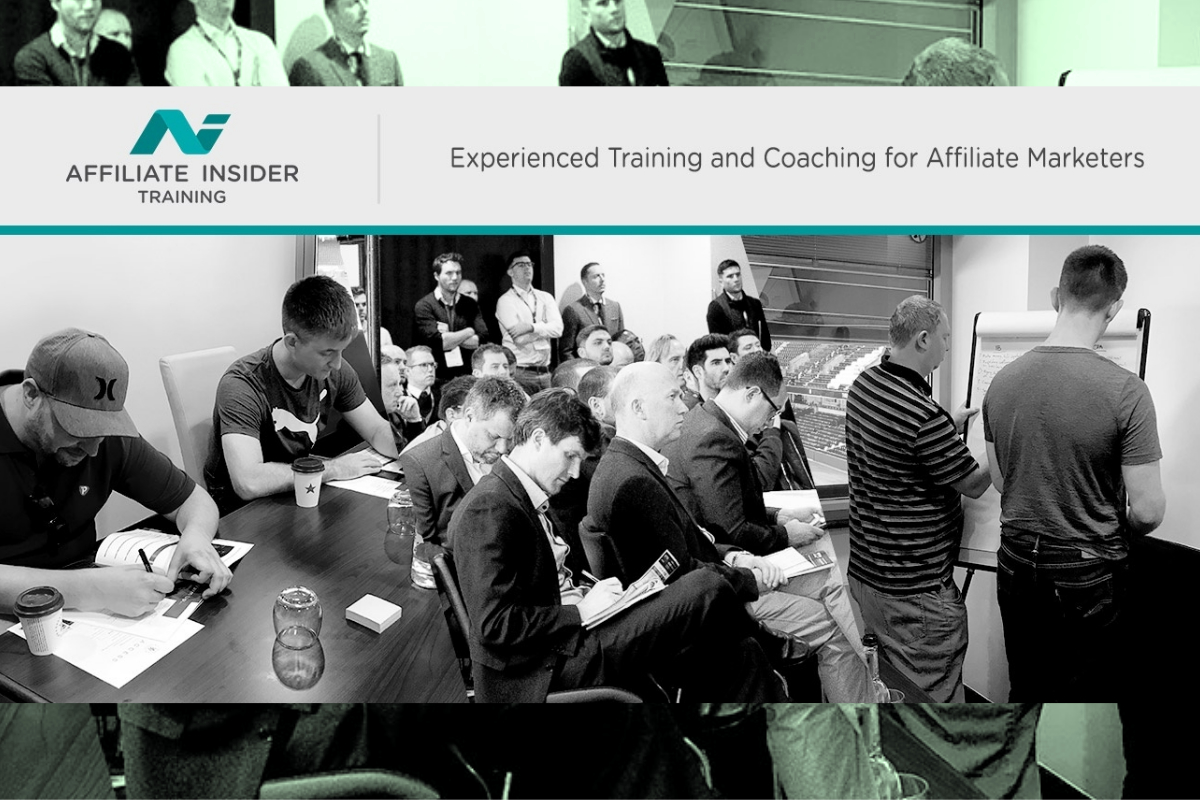 The launch of the bespoke Affiliate Manager Coaching Academy from AffiliateINSIDER means that affiliate managers in the iGaming sector now have an opportunity to access over two decades of affiliate marketing strategies, tactics and expertise.
Founded by Lee-Ann Johnstone, the CEO of news, training and events business AffiliateINSIDER , this new academy aids skills development for affiliate managers and graduates entering the digital marketplace.
Delivered in exclusive training venues to provide bespoke and tailored classes, it is built around proven strategies for helping affiliate programmes grow. Only up to a maximum of 10 delegates are permitted to enable significant 1 on 1 time within an intense learning schedule.
The advanced one-day program is tailored according to a pre-course questionnaire designed to customise content delivery to the delegates in the room. It is then backed up with a 90-day action plan from the tactics learnt on the day and includes a 30-minute personal Skype coaching call, while a detailed workbook and course notes are available to take away.
Johnstone commented: " The affiliate coaching academy is an extension of the strategy and skills I've learnt working in this industry for almost two decades. It's about helping promoting best practice and continued skills development coupled with a practical implementation of affiliate marketing techniques."
She continued: "Our course content gives candidates the skills they need to grow their affiliate programme reach, negotiate the right commercials and build successful affiliate relationships.
"Affiliate marketing is an exciting constantly changing digital medium, but one that has predominantly been led by on the job training, which means skills are passed down and can become dated. It's therefore vital that we create content and course structures that promote skills development and digital learnings for affiliate managers to remain at the top of their game!"
Rasmus Sojmark is the founder and CEO of SBC , a leading news and events company for the sports betting industry that joined forces with Johnstone in November of last year to launch the AffiliateINSIDER.
Sojmark added: "The Affiliate Coaching Academy is a natural extension of the AffiliateINSIDER ethos to promote skills development and knowledge sharing in the affiliate space. For this reason, launching this exclusive academy made sense on so many levels.
"Our clients and partners can now benefit from tailor made learning opportunities and access a level of skills development not offered anywhere else. Lee-Ann has a vast amount of experience working across a wide range of industries, which is what makes this opportunity so unique.
"We are very excited to offer this service to both individuals and companies who wish to grow their affiliate business and improve their affiliate partnerships ."
For more information about the course content and booking dates, please contact AffiliateINSIDER sales team: sales@affiliateinsider.com 
Meet the first four speakers of Kyiv iGaming Affiliate Conference!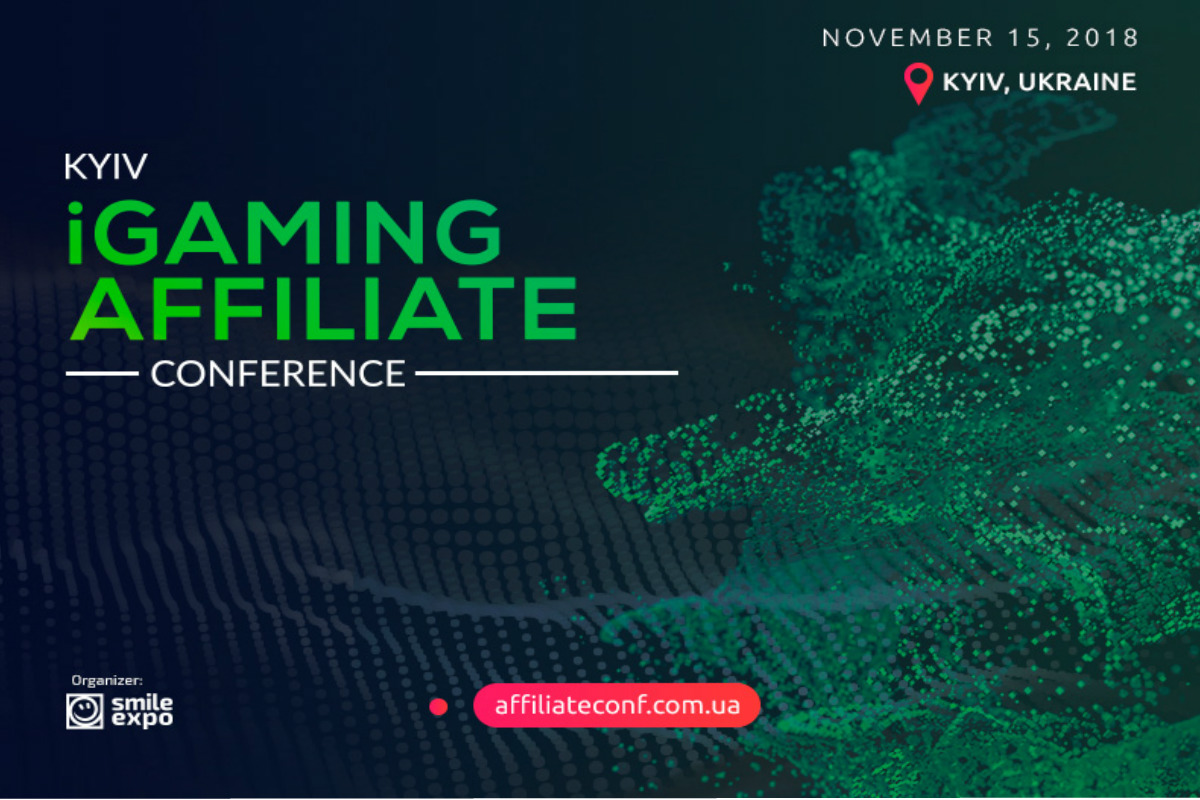 Speakers of Kyiv iGaming Affiliate Conference: discussion of gaming affiliate programs and traffic in Russian and foreign networks
On November 15, Kyiv will host iGaming Affiliate Conference. The industry representatives will discuss the latest gambling and affiliate marketing trends as well as take an opportunity to establish new business partnership within the networking area. Meet the speakers of the event that have already confirmed attendance. They are e-business professionals and world-class experts on affiliate marketing.
The event will gather representatives of iGaming business and affiliate marketing. The platform consists of a conference, an exhibition, and a networking area. It will take place at Vsi. Svoi D12 (12 Desatinna St.), a popular center of cultural and business life in the city's old town section.
Conference: space for expert's presentations addressing affiliate marketing and iGaming.
Exhibition: a venue for iGaming representatives from across the globe. The companies will present software and hardware products.
Networking: business representatives will enjoy the enjoyable atmosphere with a VIP zone available to special guests.
Conference speakers and their presentations
iGaming is a highly competitive niche, which has to be taken into account while developing marketing strategies. Vladimir Luchaninov, Head of Acquisitions at Firelink Media, will tell about the pitfalls of eSports affiliate programs and provide the criteria of affiliate program choosing. He will also touch upon the challenges of risk assessment as well as advise on how to reach the highest profit from an affiliate program.
Kostiantyn Novofastovsky, Head of ClickFrog, will also cover the peculiarities of gaming websites. In his presentation titled 'Buying traffic in gambling. How to avoid bots', the speaker will feature the popular resources and compare CPM banners with ClickUnder.
Dmitry Petrenko, Head of SEO at Edu-cash.com Ukraine, will dwell on promotion in foreign networks. The speaker took part in website promotion to top positions in the U.S., Canada, Germany, Austria, and the CIS. He will reveal the secrets of leadership on foreign competitive websites emphasizing on grey promotion and organic traffic.
Myroslav Liaskovez, Founder at LeadMarketing and an author of the online course 'Facebook Without the Fluff', will shed light on traffic arbitrage techniques in social networks. The attendees will have a chance to find out about the frequent mistakes made by beginning arbitrage managers and effective advertising strategies for Facebook.
New speakers are coming soon! Visit the website Kyiv iGaming Affiliate Conference to follow the announcements.
Register to keep up with the trends of gambling affiliate marketing.
Login Casino raffles one VIP ticket for Kyiv iGaming Affiliate Conference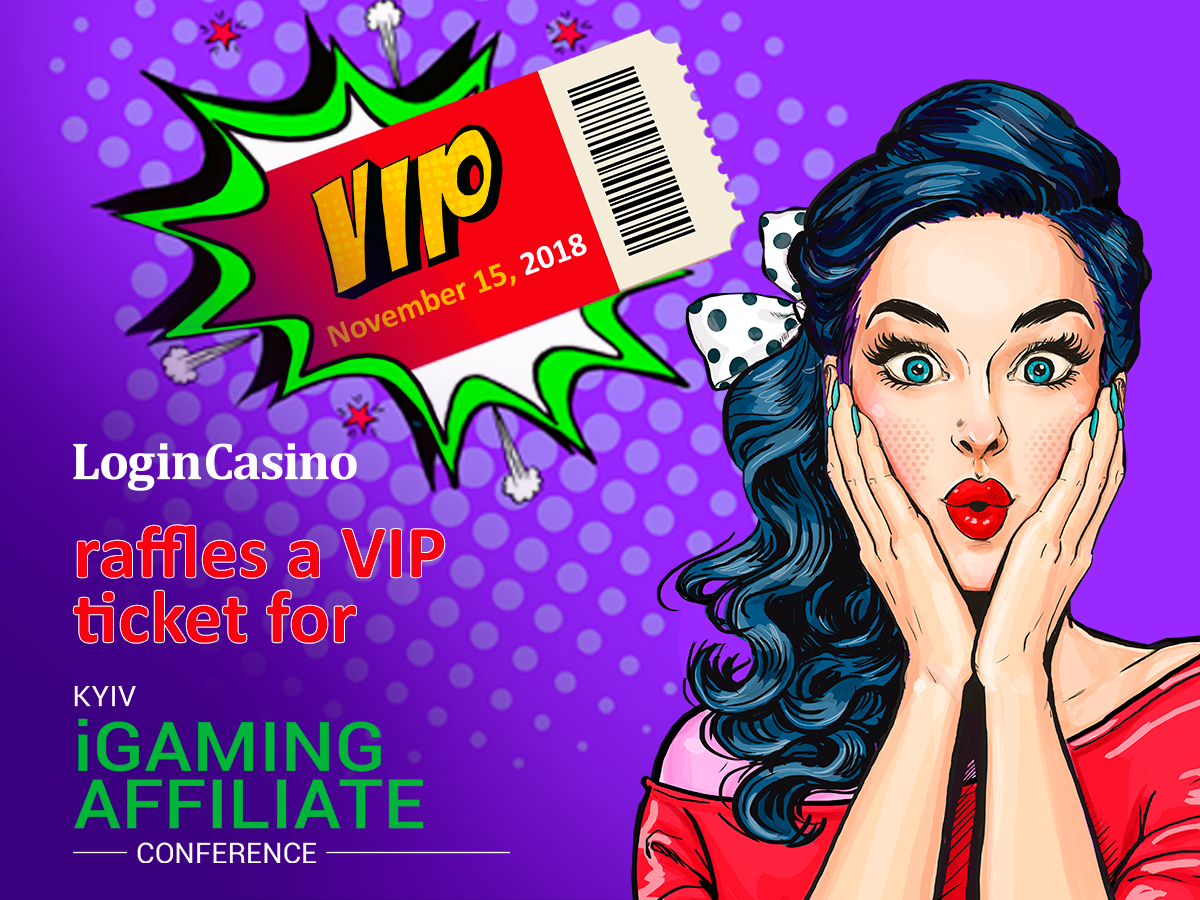 Login Casino, the media gambling-sponsor of Kyiv iGaming Affiliate Conference, is raffling a free VIP ticket for the event.
The conference will be held on November 15 at a popular local platform TAO Event Hall, Kyiv, Ukraine. In order to take part in the raffle one has to fill in the registration form on the Login Casino website, having indicated the name and e-mail address from 9.10.2018 to 04.11.2018. The winner will be determined on November 5 via a random number generator.
The VIP ticket includes:
separate registration at the entrance;

comfortable VIP zone with the best level of service and networking opportunities;

access to both conference and exhibition area;

access to the after-party;

gifts from the event organizers.
What is going to be at the conference:
Both local and foreign experts of the sector will take part in the event. The conference will bring together iGaming business representatives as well as stakeholders of the affiliate marketing industry – one of the most accessible ways of brand promotion. The platform will give the visitors and speakers the opportunity to get new business contacts and listen to a number of useful reports.
During the event, the industry experts will take the floor in section № 1. They will cover the following topics:
revenues from the affiliate programs;

correct paid traffic redirection to gambling website;

which resources outside of the Runet can be useful for operators;

how exactly the work for the World Wide Web is carried out and many more.
The special guest for the event is the head of the advertising traffic audit service ClickFrog.ru Konstantin Novofastovsky. He will dwell on how a successful gambling-related traffic purchase is carried out as well as about the most popular traffic channels to gambling websites. The expert will also explain how to avoid bots, what to choose – CRM-banner or ClickUnder and many more.
One more speaker at the platform for presentations in section № 1: Conference will be Vladimyr Luchaninov, Procurement Director at Firelink Media. He will explain the criteria for choosing an affiliate program, which risks and pitfalls can be connected with it.
The event organizer is an international company Smile-Expo.
Register: https://bit.ly/2QE5peS