Tokipot.com Partners with AffiliateINSIDER for Affiliate Marketing Services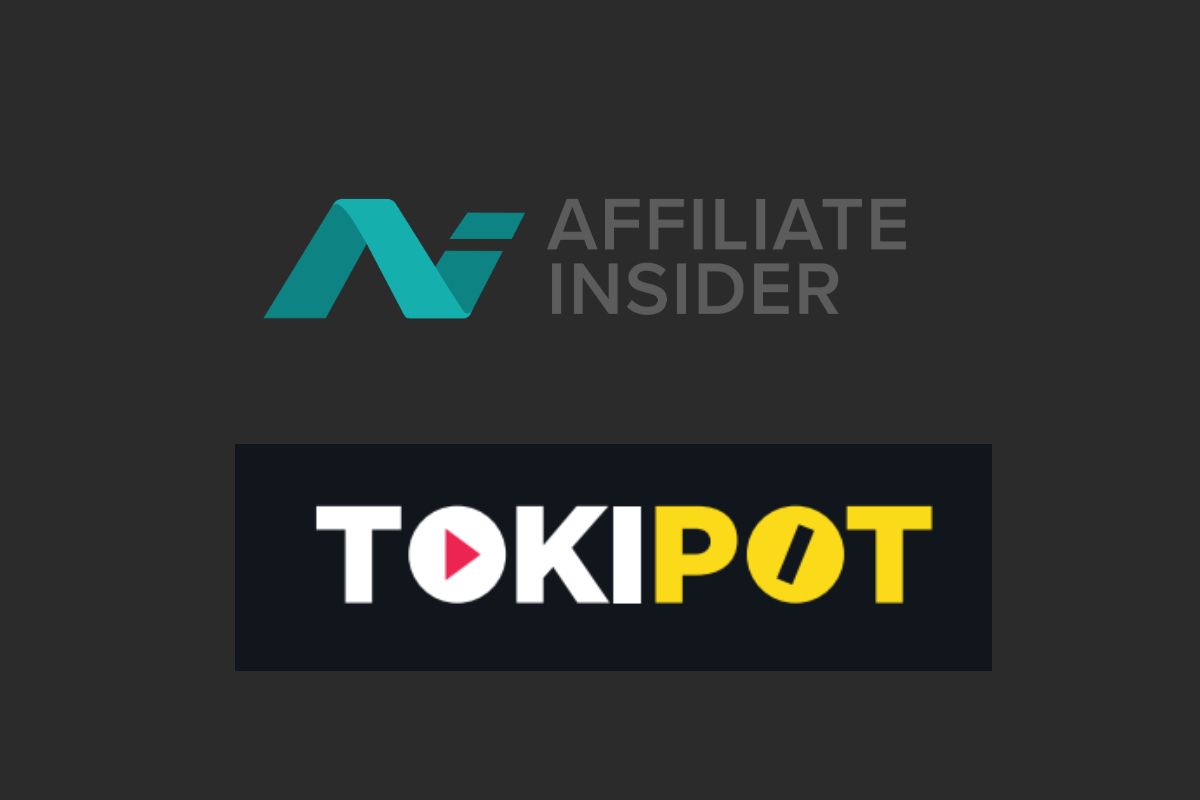 Tokipot joins forces with AffiliateINSIDER lo launch their patented Live Fantasy + Pick' em Product's Affiliate Program.
LOTP Limited (Lord Of The Pot Limited), the holding company for new patented fantasy product Tokipot.com have signed an agreement to work with AffiliateINSIDER exclusively to support the launch of the their interactive match level "Live Fantasy" sports and esports contests platform and affiliate offering.
This new innovative and patented product offers players the chance to pick and edit a fantasy lineup during a live game allowing players to match up with the pro-gamer strategies and tactics to maximise their points and win cash prizes.
What makes Tokipot.com  totally unique is that the product has been developed by a group of gaming enthusiasts to deliver a totally unique and new fantasy gaming experience for sports bettors and gamers to follow professional tournaments and participate virtually at events not just as spectators, but as active live fantasy sports and esports fans!
Unlike other fantasy and sports content sites, Tokipot's "Live Fantasy" product offers an in – match gaming experience that provides players with an exciting opportunity to place their picks during live games and throughout the season by day, week or month, thereby receiving instant excitement, interaction and rewards.
Karen Yates, a director of Lord of the Pot (LOTP) said, " We are very excited to have AffiliateINSIDER's experienced digital marketing team on board to help us develop and launch our affiliate program. They have an incredible amount of affiliate marketing and digital know-how across the iGaming industry, that we are confident we can leverage to help us build a tailor-make a successful affiliate program for many global affiliate partners. " 
Together with AffiliateINSIDER's experienced team, Tokipot will shortly roll out a robust affiliate program strategy which is supported by leading technology providers such as Pragmatic Solutions, Optimove and integrated payments provider Payment IQ for effective customer conversion and fast accurate payments along with their proprietary developed gaming software to support the new product launch.
Lee-Ann Johnstone, founder of AffiliateINSIDER says: " AffiliateINSIDER has built a strong reputation for delivering key affiliate marketing strategies for clients who want to launch successful innovative affiliate programs worldwide. Our team is adept at working with clients who are disrupting and creating new engaging experiences for affiliates to promote. Our team is looking forward to helping Tokipot deliver a successful affiliate program launch"
By integrating with both companies' product development and affiliate marketing and iGaming expertise, the collaboration will seek to deliver a trusted affiliate program that provides a winning alternative to traditional fantasy and sports betting brands.
The affiliate program launch is scheduled to take place in February 2021 and further announcements will be made about the program line-up, in due course.
For more information about the product and how it works you can view this short video. 
FANSUNITE ACQUIRES AMERICAN AFFILIATE, ACCELERATING ENTRY INTO U.S. GAMING MARKET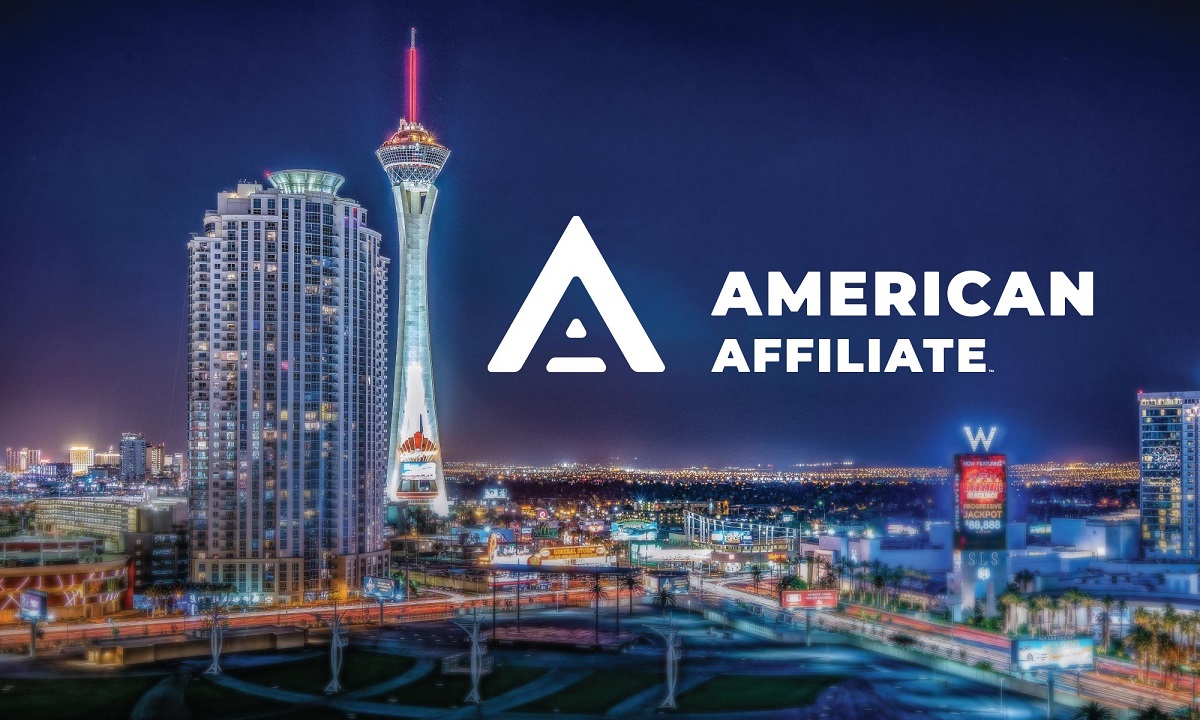 FansUnite Entertainment Inc., is pleased to announce a definitive agreement dated November 22, 2021 pursuant to which the Company has acquired ("Transaction") the businesses and brands of American Affiliate LLC ("American Affiliate"). The Transaction will result in FansUnite securing a podium position in the U.S. online betting opportunity and will be the cornerstone of a larger U.S. affiliate strategy going forward.
American Affiliate Business
American Affiliate is a diverse collection of assets dedicated to generating new depositing customers for legal sportsbooks, online casinos, online poker sites, and adjacent products in the U.S. market.
American Affiliate's vision blends an exclusive focus on the U.S. opportunity with marquee brands, a powerful omni-channel approach, a deep portfolio of proprietary technology, and a uniquely proven management team.
Transaction Highlights:
Accelerates Entry into U.S. Gaming Market: American Affiliates' Betting Hero brand is the #1 live activation company in the U.S. sports betting and online gambling market.
Revenue and EBITDA Growth: American Affiliate has produced trailing 12 months unaudited revenue and EBITDA of US$13.1 million and US$6.0 million respectively.
High-Value Customer Base: American Affiliate's assets have generated over 150,000 new depositing customers for legal U.S. online betting operators.
Partnerships with Tier-One Sportsbooks: Partnerships with leading sportsbooks and casinos including BetMGM, DraftKings, FanDuel, PointsBet, Underdog Fantasy, WynnBet, and more.
Strong Alignment with Existing Management and Shareholders: Consideration shares to be issued at a 42% premium to market price with share restrictions over a three-year period.
U.S. Pure Play: The only at-scale affiliate company focused primarily on the U.S. market.
True Omni-Channel: A premier at-scale omni-channel affiliate in the U.S. market, combining marquee digital brands with a best-in-class live activation arm.
Leading Intellectual Property Portfolio: Category-leading portfolio of proprietary technology.
World-Class Executive Team: Tier-one executive and management team with a history of success and scale in the U.S. gaming market.
"The acquisition of American Affiliate represents the most significant milestone for FansUnite to date," said Scott Burton, CEO of FansUnite Entertainment. "This transformative transaction will provide us further access to the lucrative U.S. regulated sports betting and online gambling market while generating accretive, high-margin revenue, expanding our leadership team, and accelerating the growth of our company's footprint in the global gambling market."
"When we looked at how quickly the U.S market is expanding, it made clear strategic sense for us to enter the affiliate business as a way to partner with some of the largest gambling companies in the world," continued Scott Burton. "We will now own and operate an unparalleled customer acquisition portfolio, allowing us to leverage our technology, brands, and talent to immediately capture share in the U.S. sports betting and online gambling market."
Combined, the American Affiliate brands represent one of the most significant single sources of new depositing customers for legal U.S. sports betting and online gambling operators. The leadership team has over 40 years of combined experience in the regulated gambling industry, including senior roles at market leaders such as ACEP, Amelco, DraftKings, Catena Media, and GeoComply.
Brands, platforms, content, and services highlighted in the Transaction include:
Betting Hero (www.bettinghero.com)
Props (www.props.com)
BetPrep (www.betprep.com)
Wagers (www.wagers.com)
"Legal U.S. sportsbooks and online casinos are spending billions of dollars to acquire and retain customers," said American Affiliate CEO Chris Grove. "Our brands, team, and technology allow us to capture a meaningful share of that marketing spend today while producing some of the highest margins in the U.S. online betting ecosystem."
"But that success is only a starting point," Grove continued. "We anticipate unprecedented near-term growth as legal online betting continues to expand into new states and new products. Joining with FansUnite was key to our strategy of aggressively scaling our business to meet that opportunity head-on."
A Safer Gambling Environment For US Casino Players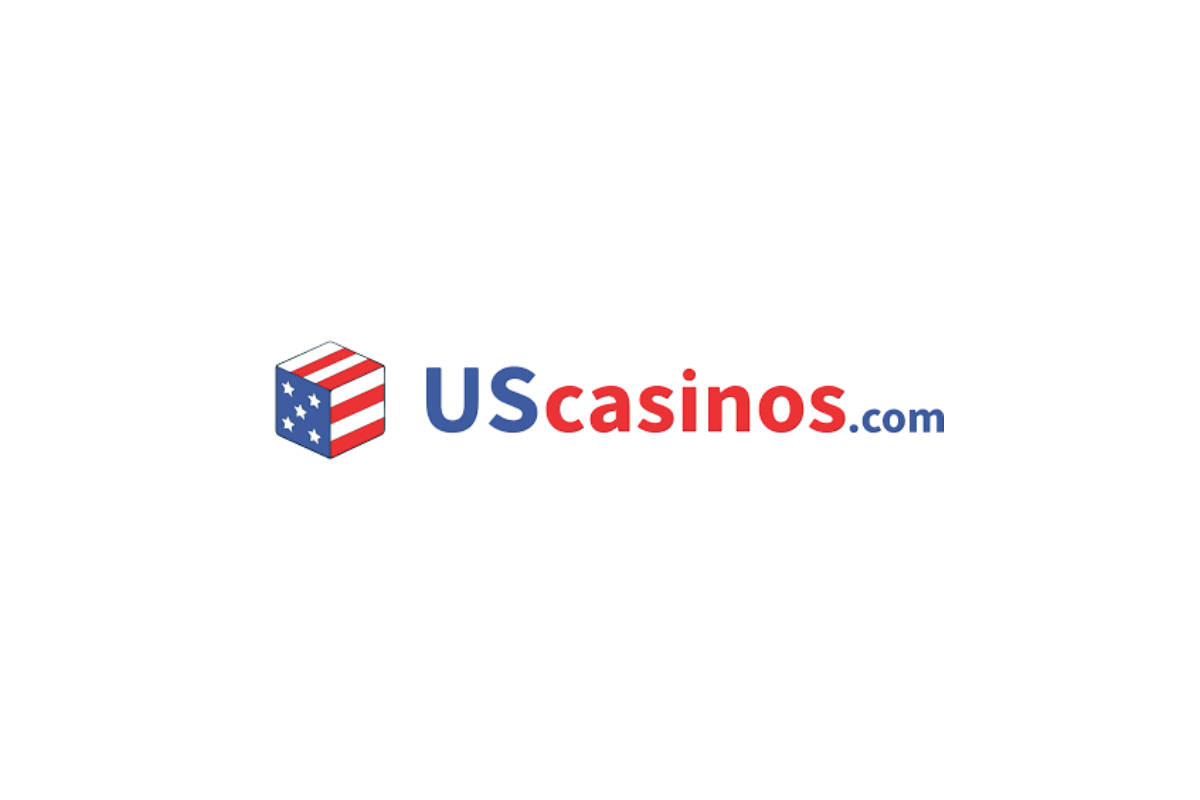 Responsible and legal gambling takes a step forwards in the US, with the launch of iGaming affiliate UScasinos.com.
US online casinos are regulated on a state-by-state basis, leaving some players confused as to what legal options they have when gambling online. With that confusion comes another risk: that of gambling at unregulated sites that don't adhere to responsible gambling principles. This leaves players at the mercy of these "rogue" operators.
UScasinos.com combats this by offering a platform for players to discover legal, secure, and licensed online casinos in the US, ensuring they can game in a regulated and responsible environment.
A team of experienced casino players continually searches out and reviews sites that accept US players, and that team provides detailed and accurate information about any that UScasinos.com recommends. This vetting process includes examining the safety and security, fairness, payment options and game variety that sites offer.
The rapid growth of the iGaming industry, generating $1.66 billion in the first semester of 2021, results in a strong responsibility to lower gaming addiction behaviours.
Reginald Terry, Counselor at Detroit's Center for Establishing Recovery, specializing in gambling addictions, comments "Many sites operate in the US but may be housed in a foreign country, meaning disputes may be settled offshore. Because the user of an unregulated site has little (if any) protection, there is no way to determine if the user's money is kept in a separate account in the event of bankruptcy. If users are unable to access their money freely, the process of withdrawal can become problematic. Another concern is user verification: unregulated sites may or may not verify users are who they say they are (or even old enough to gamble). It's difficult enough keeping kids from lifting their parent's credit cards to purchase loot boxes for video games. Globally, youth are becoming more and more addicted to video games and other internet activities. The last thing we need is an 11-year old coming in for counselling for problem gambling.".
Ena Mecan, Content Manager at UScasinos.com, says "We stay current with any changes regarding laws, regulations, and market updates. As a result, our recommended online gambling sites are tested on overall functionality, legal standing, as well as ease of responsible gambling resources and tools.".
UScasinos.com operates in states where online gaming is currently legal: New Jersey, Pennsylvania, Michigan, West Virginia, and Delaware. A detailed statement on the affiliate's responsible gaming can be found at uscasinos.com/responsible-gambling/.
Vita Media Group partners with SmartSoft Gaming to start a new era on Ekstrapoint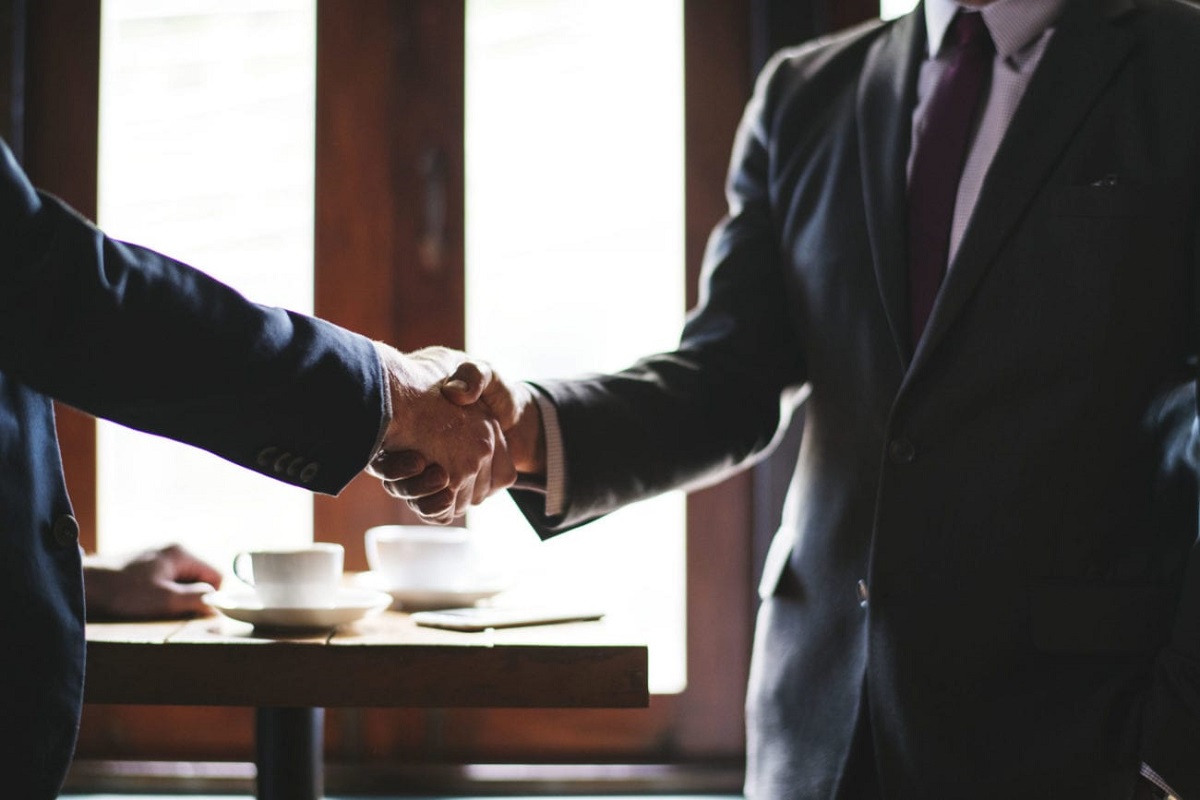 Vita Media Group, a Top 20 Power Affiliate according to EGR Global, is excited to announce a new partnership with one of the pioneer gaming providers, SmartSoft Gaming.
This new partnership represents the latest efforts from Vita Media Group to modernize and optimize its loyalty and rewarding platform Ekstrapoint.com. The collaboration between the two sides will result in implementing modern and interactive games developed by SmartSoft on the Ekstrapoint.com platform.
Rasmus Hansen, Chief Sales Officer at Vita Media Group, believes that this collaboration expands the company's offer in multiple layers and will ultimately benefit iGaming advertisers and Ekstrapoint users in many ways.
"The EkstraPoint platform was brought to the world in 2018 with the idea to create an iGaming hub that connects players and advertisers most uniquely – by rewarding loyalty. We wanted to challenge the conventional way of thinking of affiliation within the gambling sector by implementing principles to retain users on the page for the benefit of an increased lifetime value. A strategical partnership with SmartSoft Gaming represents a historic turn for EkstraPoint as it will allow us to provide our users with a wide portfolio of new and modern games. Additionally, this implementation proves the scalability and depth that this product has to offer, which makes it an important milestone in our pursue of seeing EkstraPoint be the platform that gamblers and advertisers can't see themselves without" said Mr. Hansen.
SmartSoft Gaming is a company managed by a team with 20 years of experience in the Igaming industry, hence that is a factor that will benefit the Ekstrapoint platform. The Chief Marketing Officer of SmartSoft Gaming, Luka Namoradze, shared his thoughts on the new collaboration with Vita Media Group.
"We are glad that our games are now available on a very special and interesting platform. We are looking forward to a very successful collaboration, which on one hand will increase the awareness of our games and on the other hand bring Ekstrapoint players a whole new level of excitement. We hope that the journey in the dreamworld of SmartSoft Gaming will be entertaining for everyone." stated Mr. Namoradze.
The first game that the Ekstrapoint players will taste is Samurai. This video slot will offer the players:
• The feel of an Asian adventure
• An overall advanced graphic experience with cutting-edge imagery
• increased Level of quality entertainment on Ekstrapoint.
The Samurai slot is now fully integrated with all the key components of the Ekstrapoint platform such as the Leaderboard where players can check their score and compete for top prizes, as well as the Personal Dashboard where players can go through all of their Ekstrapoint achievements and activity.
Ekstrapoint.com is the first and only loyalty and rewarding platform in the Igaming industry designed and developed by Vita Media Group. The platform offers free casino games and free ekstra points every time a player plays one of the games or participates in the competition. The unique iGaming model of Ekstrapoint tends to reward players with ekstra points that they can later use to play at real casinos or to buy products from the Ekstrapoint shop. Ekstrapoint is enjoyed by the Igaming community with an excellent score of 4.8 on TrustPilot.