AffiliateINSIDER announces their first ever Digital and Affiliate Marketing Summit.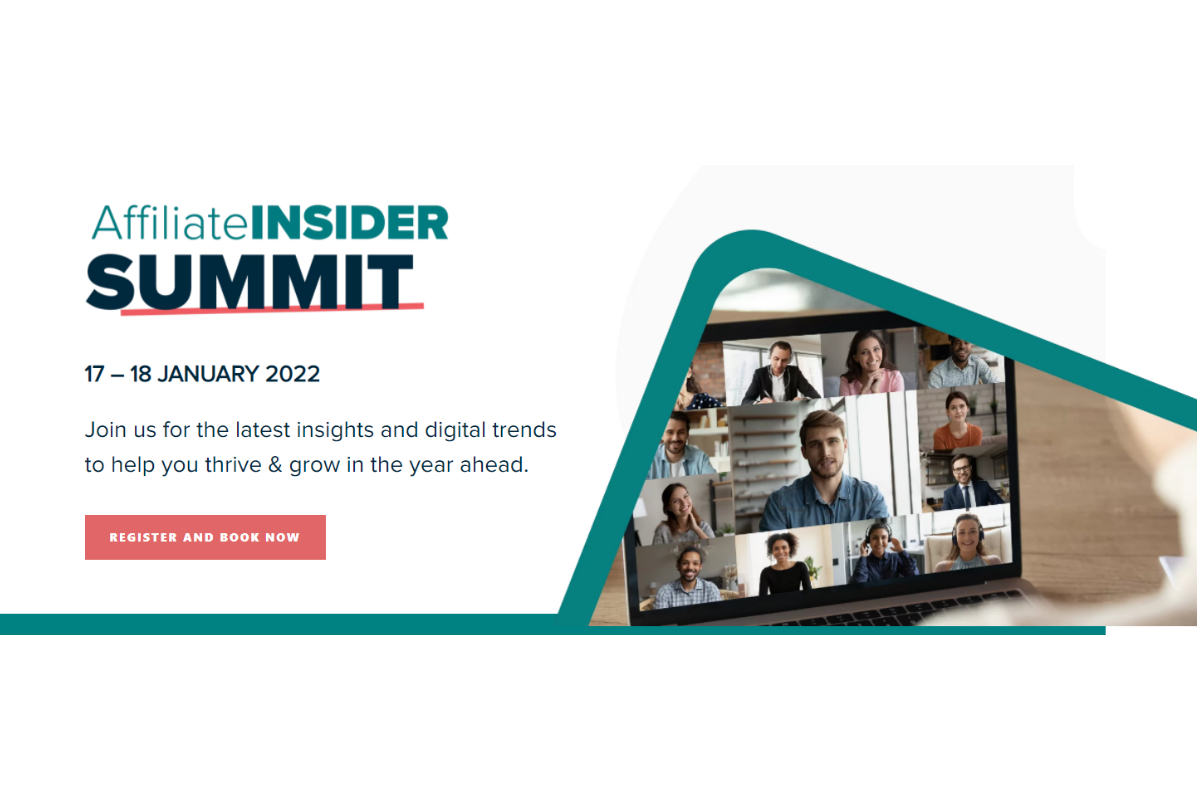 Get ready for an immersive 2 day event that will take your skills in marketing and affiliate program management one step closer towards becoming supremely efficient! Join us on 17-18 January 2022 at the AffiliateINSIDER Summit, where you'll learn best practices from several industry experts as well as other like minded peers who are looking for ways to AMPLIFY their strategy and performance too.
Affiliates, this event isn't just about YOU it's also aimed at helping digital marketers and affiliate program managers across multiple industries increase their own effectiveness by learning techniques which can be applied back within any organization.
About the Event
AffiliateINSIDER's Summit is the first of its kind, an intensive 2-day virtual learning event for digital and affiliate marketers operating across all corners of the Affiliate Marketing industry. If you're looking to access the latest digital and affiliate marketing insights and learn from a host of industry experts with years of expertise across various topics. Bookmark your calendars now because you won't want to miss this!
Our intensive LIVE Masterclass workshops and curated ON DEMAND virtual panel discussions will help you kick-start your online marketing plans and learn with an array of industry experts who are coming together to deliver the latest industry insights and heaps of actionable, practical advice!
With over two decades of expertise in affiliate program management and performance marketing, AffiliateINSIDER's founder Lee-Ann Johnstone has curated the event to offer delegates the chance to learn new marketing and relationship growth tactics, network with industry peers and kickstart new business and lead generation opportunities as international travel remains uncertain.
Johnstone says, "I'm excited to be able to bring together a variety of experts from all four corners of the globe to deliver this FREE virtual learning event that is going to provide so much content and real life insights for our community. I've spent months curating the content and gathering the best and brightest digital minds to join us and help all our readers, clients, community members and partners AMPLIFY their performance as we face the new year head on and drive growth opportunities forward."  
Kick start 2022 with a bang and invest in developing your personal skills at AffiliateINSIDER Summit as we bring the brightest digital minds together to help you drive consistent sales for your business!
Register HERE, to secure your ticket or visit the website to take a closer look at our agenda.
PartnerMatrix inks new affiliate channel deal with AdmiralBet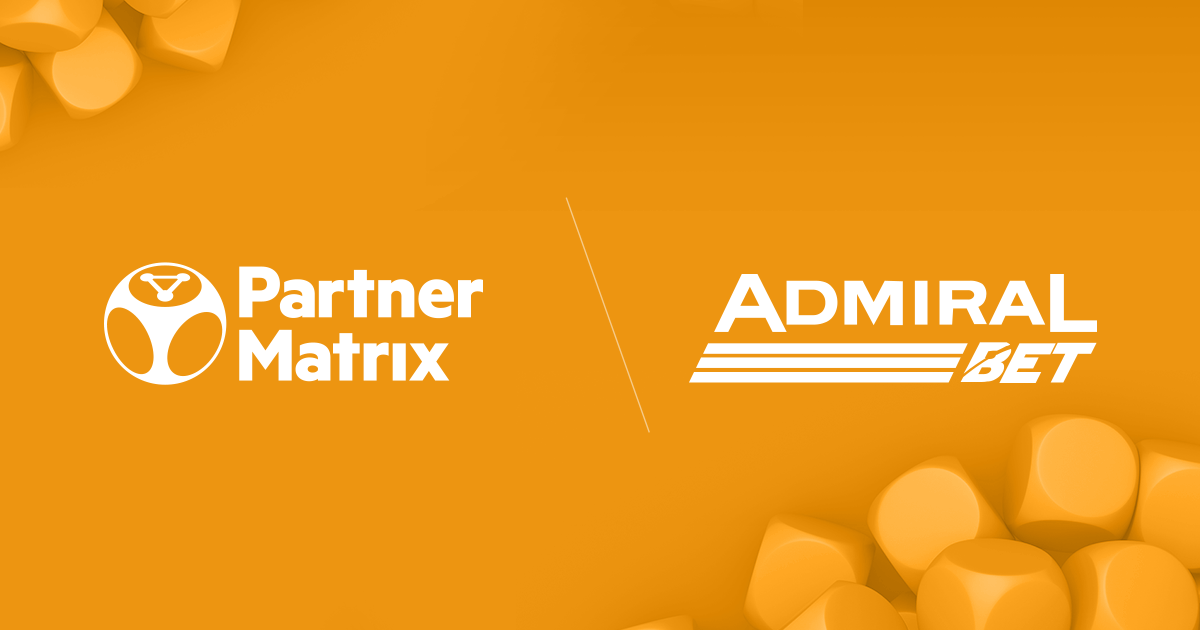 PartnerMatrix is proud to announce a new partnership with the established Serbian sports betting and casino platform, AdmiralBet.
Together with PartnerMatrix, AdmiralBet has launched its secure and modern affiliate channel, allowing partners and affiliates to raise the brand's awareness by showcasing its products to a broader audience and engaging relevant traffic.
AdmiralBet is famous for its rich and modern gaming platform, gaining popularity in the Serbian market with its cutting-edge online sports betting offers. The brand also covers casino verticals while keeping clients active with numerous interesting bonuses and tournaments.
Levon Nikoghosyan, CEO of PartnerMatrix, comments: "Thanks to this agreement, PartnerMatrix is not only partnering with an established and respected brand but also entering the Serbian market, which already has a developed and legislated gaming market. With our latest features and system updates, we are looking forward to a productive cooperation with AdmiralBet's team.
"AdmiralBet is well-known for its dynamic and modern sports betting solutions, and with the help of PartnerMatrix, I believe the company will create a more efficient traffic generating strategy, greatly expanding their audience."
Milan Djurmez, Head of Online Gaming at AdmiralBet, adds: "Affiliate Marketing is a new channel for us, but one that we reckon is an absolute necessity for enhancing our outreach. PartnerMatrix seemed to be the software that fit our needs the best and ticked all the boxes. We're all-in with this, and I'm sure that the results will be worthy of all efforts and investments."
QUANTUM GAMING AND MYAFFILIATES HAVE ESTABLISHED A LANDMARK PARTNERSHIP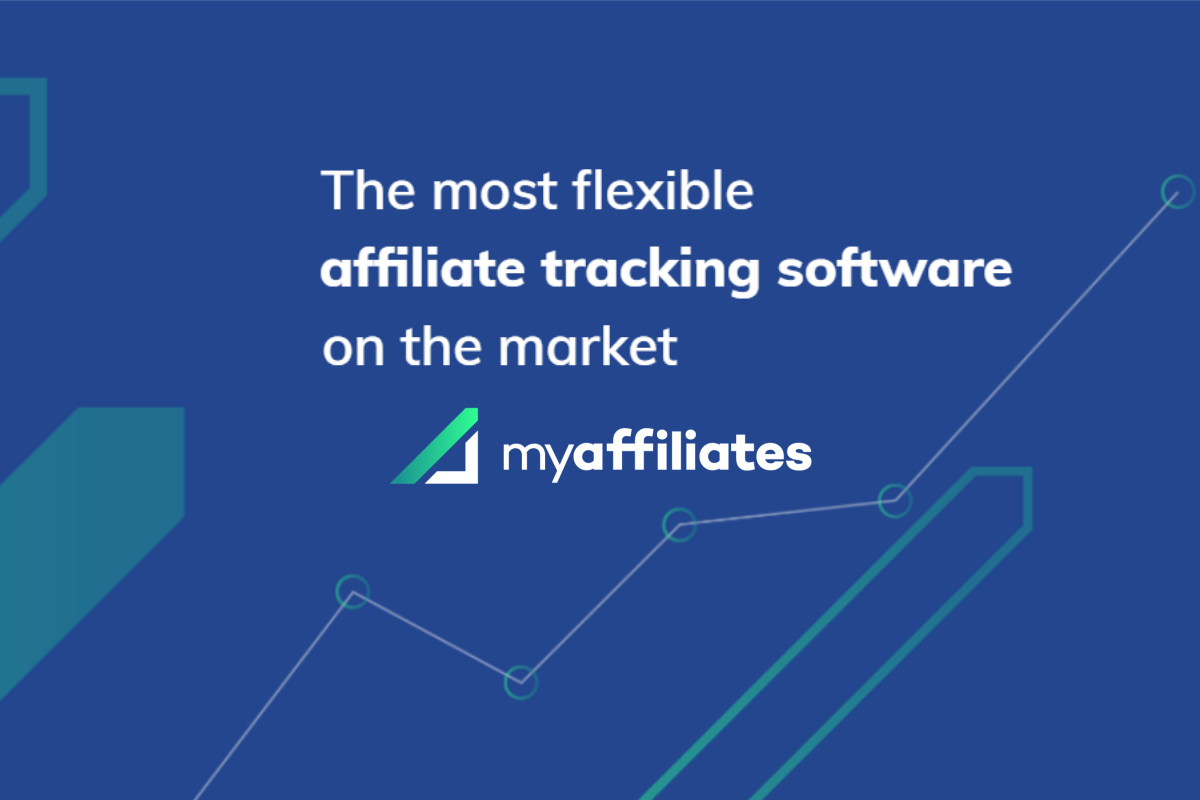 We are ecstatic to start cooperating with MyAffiliates, the top-of-the-line affiliate tracking software platform.
Founded in 2007 by a group of devotees, MyAffiliates quickly rose to prominence for its superior flexibility, impeccable support, complete transparency, and absolute reliability. As a dedicated online gambling affiliate tracking platform, MyAffiliates proudly stands on the throne when it comes to managing affiliate programs and streamlining sales activities.
Its super-efficient features – affiliate, customer, and media management, advanced reporting, and commission plans – empower operators to raise brand awareness, increase traffic and profits, expand their customer base, and keep all affiliate marketing activities at the highest possible level of quality. All features are incredibly flexible, customizable, and scalable, designed to meet all business needs and keep pace with casino growth.
All things considered, it's no surprise that the MyAffiliates marketing solution is experiencing such crazy-big success, attracting, like a magnet, hundreds of casino providers and powering some of the largest online affiliate programs.
"The MyAffiliates team constantly goes the extra mile regarding product innovation. The platform isn't just client-oriented but also solution-oriented, forming a powerful combination of business support and software functionalities that puts it in a superior position compared to other affiliate software providers. We are thrilled to have partnered up with such dedicated professionals.", commented Oliver de Bono, Quantum Gaming CEO.
"MyAffiliates is very excited to be one of the very first partners of Quantum Gaming following their recent launch. We really look forward to providing them with our software in order to be part of their growth and success." – added Clemence Dujardin, Managing Director.
TrafficGuard partners with leading online gaming affiliate tracking platform RavenTrack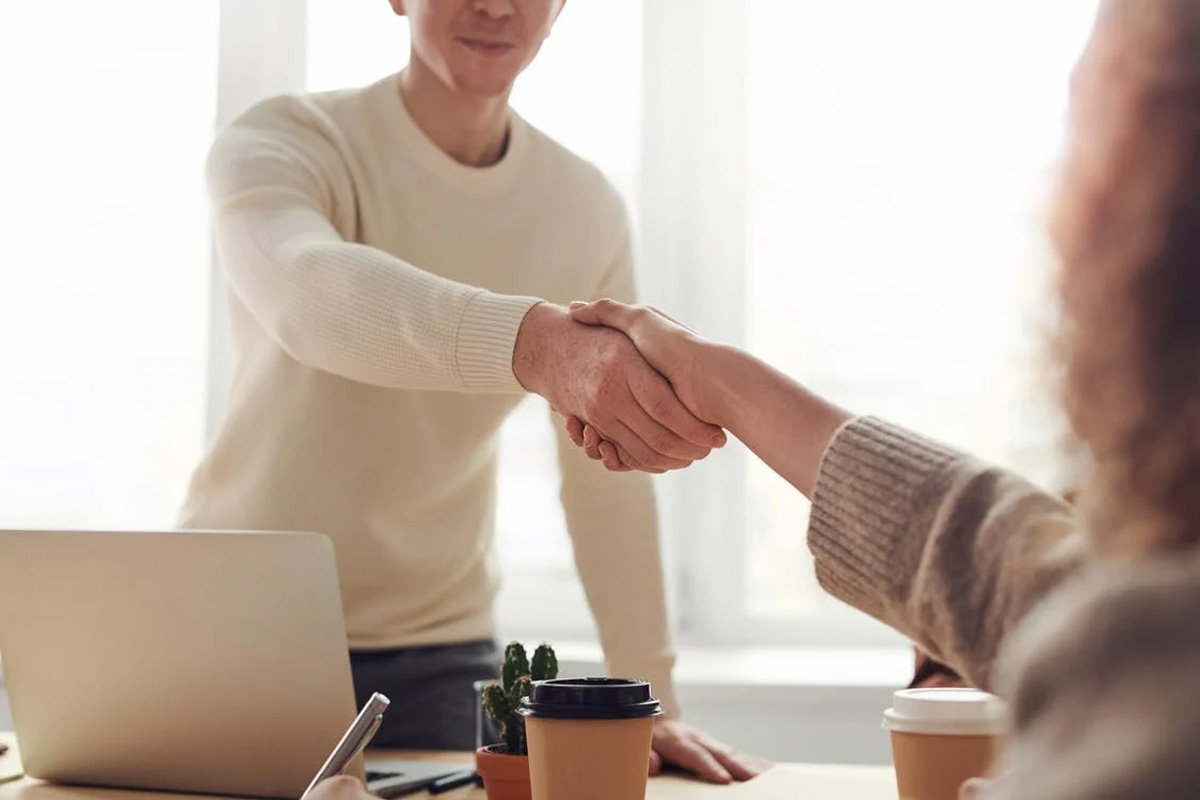 Leading digital ad verification and fraud prevention platform, TrafficGuard, today announced a partnership with online gaming affiliate tracking RavenTrack aimed at helping brands and advertisers to maximise their returns on ad spend on their affiliate marketing with invalid traffic and ad fraud prevention.
The global pandemic has undoubtedly caused a massive increase in the number of active users that indulge in sports betting regularly. A global statistic from Casino.org suggests that almost 26% of the world's population bets, and the global market is expected to grow from $76.79 billion to an impressive $127.45 billion by 2025, according to Research and Markets.
Affiliate marketing is a crucial strategy employed by these gaming and sports betting companies, for faster, quicker customer acquisition. However the level of financial and competitor growth within the industry has created a strong attraction from fraudsters, and companies can fall prey with little to no knowledge this is even occurring. And, with the betting industry only saturating further, companies cannot afford to suffer from low ROI and poor campaign performance. Through TrafficGuard's Affiliate Protection service, brands and marketers can combat and prevent misattribution in common types of invalid traffic (IVT) such as cookie stuffing, domain spoofing, anonymised traffic and compliance fraud present in online gaming today.
TrafficGuard's full-funnel, multipoint solution measures the end-users engagement, intent and propensity to convert to give the most transparent view of their advertising activity enabling the best possible return on ad spend. The product also offers customised filters so advertisers can ensure that their affiliate partners are only being rewarded for the activity that is permitted by their terms and conditions.
"This online gaming and gambling industry got a huge boost in the pandemic, but bad actors also joined in the fray quite actively. At TrafficGuard we are passionate about protecting the erosion of marketing spending and recognised that the damage done to businesses due to these malicious activities is enormous. Through our Affiliate Prevention and integration into RavenTrack, we want to enable the brands and advertisers using their market-leading software to get their optimised and accurate ROAS with the right data, at the right time. With our full-funnel protection and expert product channel team, affiliate platforms like RavenTrack can deliver positive business outcomes through their customers." says Matt Sutton, CRO of TrafficGuard.
Adam Rowley, Managing Director (RavenTrack) commented, "We understand the value of accurate tracking where every minute movement in each measuring metric matters. Our clients already reap the rewards of our fraud prevention tracking, and the partnership between RavenTrack and TrafficGuard will see our customers benefit from TrafficGuard's premier expertise across ad networks, especially supporting customers in the global gaming and sports betting arenas, thereby helping us further our mission of ensuring the best possible performance for our customers."
To support, grow and enable the success of this channel, TrafficGuard will deploy a structured team of affiliate experts helmed by Kalen Bushe, VP of Affiliate Partnerships.
Riding on the success and wins of major clients such as Disney Streaming Services, the integration with RavenTrack also marks the company's second major announcement in recent weeks, having previously unveiled TrafficGuard Social – a solution that offers complete ad fraud prevention and protection on Facebook. Come 2023, TrafficGuard will roll out social capabilities for self-serve SMB users whilst expanding its offering to TikTok, Twitter, and LinkedIn, in response to rising client demand.