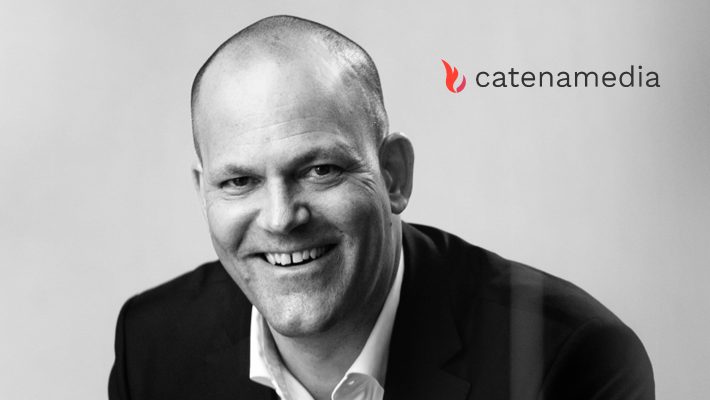 Per Hellberg, Catena Media's new CEO, took take the reins
As previously announced, Per Hellberg has been appointed as the new CEO of Catena Media plc. Per Hellberg took the reins as CEO of Catena Media yesterday, June 4, replacing Acting CEO, Henrik Persson Ekdahl.
In connection with Per Hellberg taking up his position, Henrik Persson Ekdahl will return to being a Board member of Catena Media plc.
"I am ready and strongly motivated to take Catena Media's journey of growth a further step forward. At Catena Media, I will be able to combine my drive, experience, leadership skills, expertise and knowledge of online lead generation."
Per Hellberg, CEO
Per joins Catena Media from digital magazine and application service Readly, where he has been CEO since 2013. Through his holding in Optimizer Invest Ltd., Henrik Persson Ekdahl remains the largest shareholder in Catena Media plc with a 13.4 percent holding as of April 2018.
For further information, please contact:  
Per Hellberg, CEO, Catena Media plc
Tel: +46 709 10 74 10, e-mail: per.hellberg@catenamedia.com
Henrik Persson Ekdahl, Acting CEO, Catena Media plc
Tel: +46 706 91 43 43, e-mail: henrik.persson@catenamedia.com
Åsa Hillsten, Head of IR & Communications, Catena Media plc
Tel: +46 700 81 81 17, e-mail: asa.hillsten@catenamedia.com
The information was submitted for publication, through the agency of the contact persons set out above, on June 4, 2018, at 08.00 CET. 
About Catena Media :
Catena Media provides companies with high-quality online lead generation. Through strong organic growth and strategic acquisitions, Catena Media has, since 2012, established a leading market position with approximately 300 employees in the US, Australia, Japan, Serbia, UK, Sweden and Malta (HQ). Total sales in 2017 reached EUR 67.6 million. The company is listed on Nasdaq Stockholm Mid Cap.
Further information is available at www.catenamedia.com 
Related
folder_openAssigned tags
content_copyCategorized under
About author