PartnerMatrix joins forces with AffiliateINSIDER to offer expert marketing and media services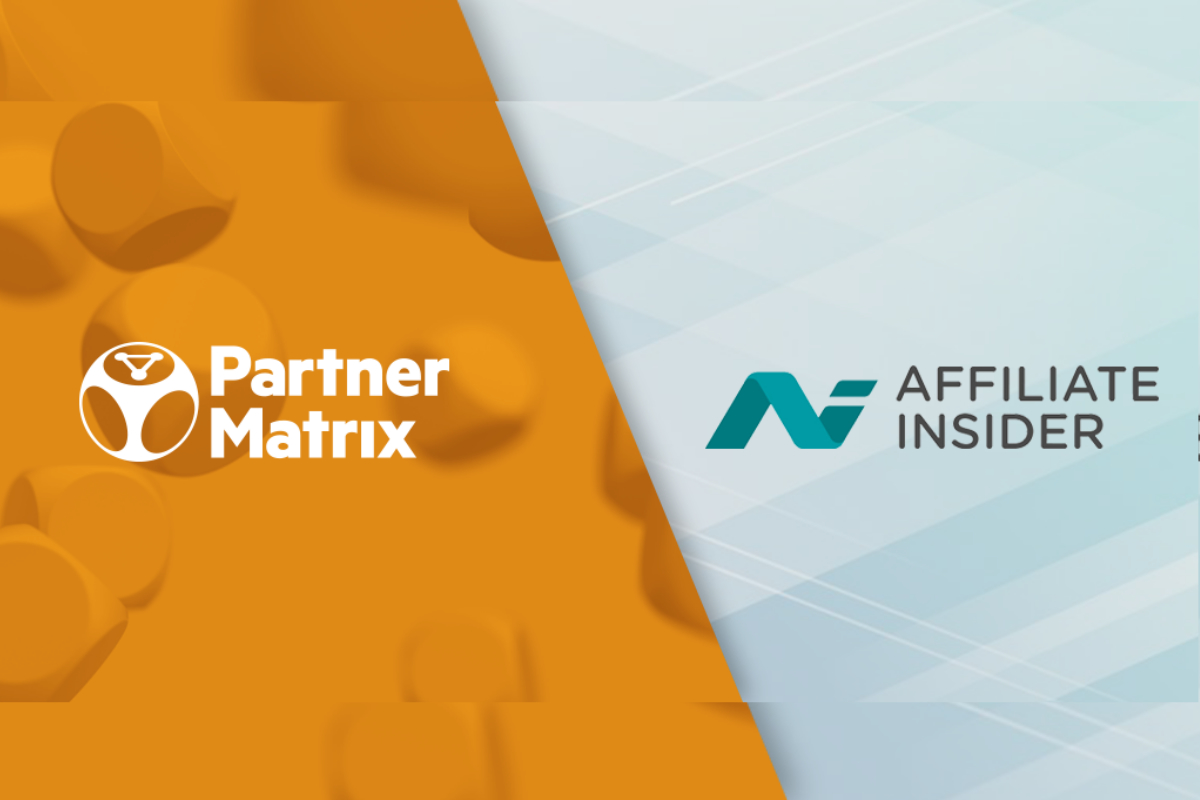 PartnerMatrix, EveryMatrix's affiliate platform, joins forces with established affiliate marketing agency AffiliateINSIDER to help operators maximize their business potential and discover more opportunities through expert lead affiliate marketing media and program management services.
Operators looking to build successful affiliate programs using PartnerMatrix's robust technology can now benefit from the extensive expert services of AffiliateINSIDER's team to shape high-impact affiliate campaigns. AffiliateINSIDER's media and strategic agency service is designed to assist clients in their efforts to boost affiliate relationships and expand global program reach.
Levon Nikoghosyan, CEO of PartnerMatrix, commented on the newly inked partnership: "After several years of focusing on developing a leading affiliate program, we are now shifting our efforts towards finding reputable industry providers to bring aboard and connect them with our network of clients. We are more than a software provider, and we believe the key to success in this industry is a well-rounded approach. Our end goal is to make available for our clients' excellent resources to help them thrive.
AffiliateINSIDER's team ticks every box and has all the credentials a client in the affiliate business can ask for. Thanks to their extensive understanding of how the industry works and their commitment to adding value to the affiliate ecosystem through training and agency services, they managed to shape the industry's best practices, and we are delighted to be working together."    
Lee-Ann Johnstone, CEO & founder of AffiliateINSIDER, added: "We are delighted to be working in partnership with PartnerMatrix to help their clients launch, manage and grow their affiliate programs. Starting an affiliate program doesn't have to be complex, with a solid infrastructure which the PartnerMatrix platform provides, a sound marketing and promotion plan and expert lead affiliate program and relationship management we'll be able to help clients stand out in a competitive market.
Our partnership allows clients to get the very best support from our complementary services all neatly packaged and available to benefit from day one. We look forward to working with a variety of new iGaming brands to help promote their launch and expand their reach in the affiliate community supporting best practice and program growth – together."
Powered by EveryMatrix, PartnerMatrix offers a complete Affiliate and Agent Management System tailored for the iGaming space. Presently, PartnerMatrix is the main acquisition tool used by over 80 successful operators and over 35,000 affiliates.
About AffiliateINSIDER
AffiliateINSIDER's agency service delivers expert affiliate marketing strategies that help brands grow. Specialising in affiliate marketing, AffiliateINSIDER provides affiliate program management, affiliate manager training, up to the minute news & digital marketing content and great educational events supporting affiliate marketing growth in the iGaming industry.
With an experienced, award-winning team and over two decades of global affiliate program management expertise, AffiliateINSIDER's team is best placed to deliver the focus, clarity of communication and commercial results that clients want, need and deserve. Our Digital Marketing Forum on the 18th September in London also provides expert lead content for both affiliates and operators to learn the latest digital marketing trends. Learn more at www.affiliateinsider.com.
About EveryMatrix
EveryMatrix delivers a modular and API driven product suite including a market leading one-stop shop casino content aggregator and integration platform, a cross-product bonusing engine, a fully managed sportsbook and sport data services, a stand-alone payment processing product, and a multi-brand affiliate/agent management system.
To offer the services required by operators, the EveryMatrix products work together as an entire platform or independently and can be easily integrated with existing platforms to accommodate different types of clients from bookmakers to lotteries and from existing large operations to newcomers. Learn more at www.everymatrix.com.
The 5th AskGamblers Awards Winners Are Here!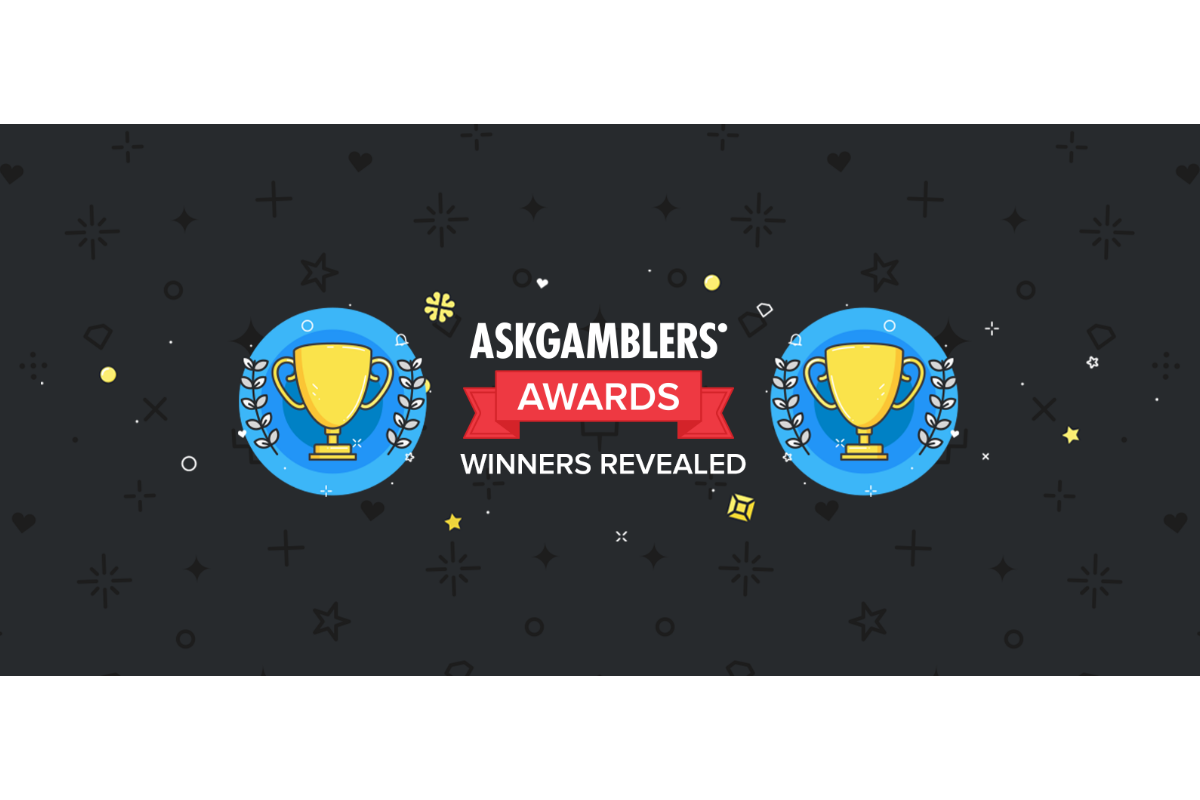 After several months of anticipation, on a magical night on 16 June we finally revealed the names of winners in the 5th AskGamblers Awards.
Drum Roll, Please!
After more than three months of anticipation and wholehearted support from our players, we finally know the names of the winners of the 5th AskGamblers Awards! The race was tight throughout the process, but the names you helped us choose genuinely deserve to be the next laureates of one of iGaming's most prestigious accolades.
Without further ado, here are the winners in the fifth edition of AskGamblers Awards:
Best Casino – SlotWolf Casino
Best New Casino – iWild Casino
Best New Slot – Bigger Bass Bonanza Slot
Best Software Provider – Relax Gaming
Players' Choice Casino – Tsars Casino
Best Affiliate Partner – 888 Affiliates
Best Affiliate Manager – Elena Shokarovska – OMG Affiliates
We congratulate all our awarded partners and thank everyone who participated in this year's AskGamblers Awards, including our players and partners.
The full list of winners in their respective categories can be found on the dedicated winners' page.
MiFinity launches the most competitive affiliate programme in the industry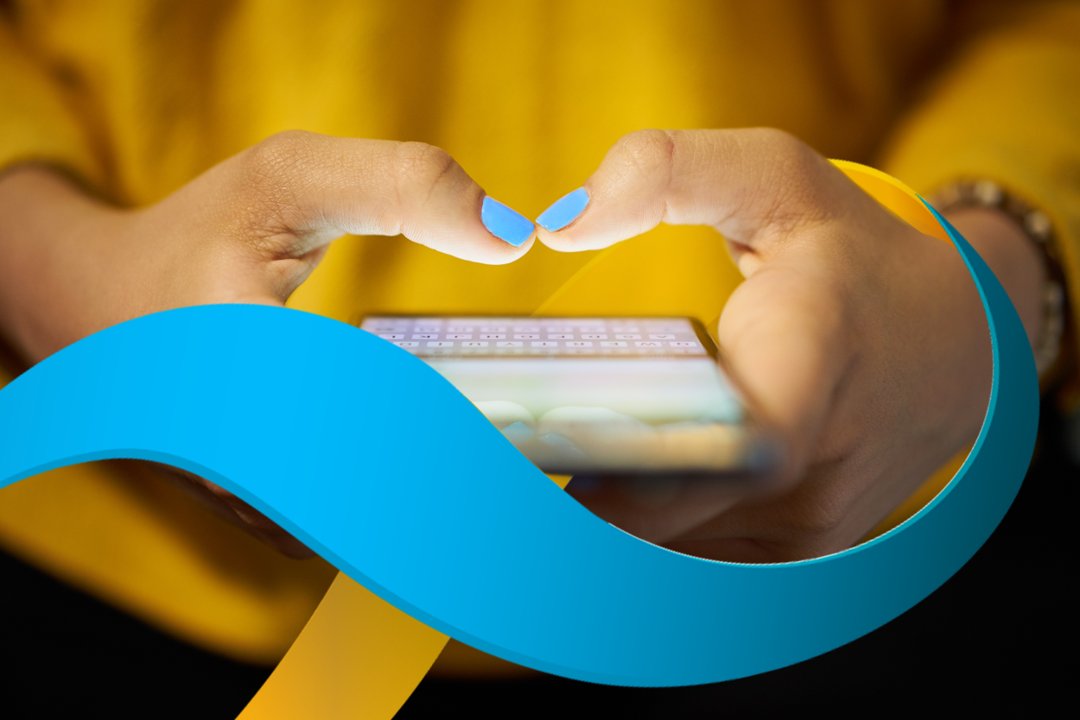 MiFinity Affiliates affirms the company's commitment to growth with the highest revenue commission in the industry, adding more value for merchants and affiliates, and complementing its growing portfolio of payment solutions.
MiFinity, the secure iGaming eWallet, has launched its affiliate programme with the highest revenue commission in the industry. Paying up to 35%, and with commission paid on all transfer to and FX fees, the MiFinity team has already attracted significant interest in pre-launch sign-ups from new affiliates. To celebrate its launch, MiFinity Affiliates will be offering an additional 10% commission on all rev-share fees for affiliates that sign up before the 15th July 2022!
"We're very excited to launch MiFinity Affiliates," said MiFinity CEO Paul Kavanagh. "In the last 18 months, we have experienced rapid growth in terms of customers, transactions, operators, services, and market penetration. So, it's the perfect time to launch the affiliate programme and add another great service to our offering".
"MiFinity Affiliates is integral to our ambitious growth plans for 2022 and beyond. Our success is intrinsically linked to the success of our merchants and affiliate partners, which is why we've designed an affiliate programme that offers the highest commission rates, paying lifetime commissions, to help them achieve more."
MiFinity Affiliates supports the growth of MiFinity's merchants and industry affiliates, helping companies increase conversions and generate additional revenue. With the potential to earn more with MiFinity than any other eWallet provider, MiFinity backs up its impressive commission rate with rock-solid affiliate tools and marketing support.
Kieron Nolan, MiFinity's CFO, explains, "Our dedicated affiliate marketing team has years of experience helping companies drive conversions and revenue through bespoke campaigns and their expert support. As well as investing in talent, we have also invested significantly in our enterprise affiliate platform to help our affiliate partners manage their programmes, track conversions and access payments. We think it's a fantastic opportunity for our affiliate partners to accelerate their growth, along with ours."
MiFinity's eWallet has already disrupted the payment space by going above and beyond to lower transaction costs for its users. As well as super low fees for standard transactions, MiFinity provides users in the EU and UK with a free virtual IBAN that allows transfers to the eWallet with no fees to pay.
Paul Kavanagh said, "Our users are global customers who can use their eWallet at any of our merchants' online sites, currently over 300 live iGaming brands. However, they can also use it to send money to almost anywhere globally with instant eWallet to eWallet transfers and via money transfer."
The MiFinity eWallet is available in 20 languages and 15 currencies and has the greatest geographic reach of any iGaming wallet, with a global network of payment partners and over 40 integrated payment methods for fast and secure transactions.
Paul Kavanagh attributes MiFinity's focus on user experience and innovation in the payment space to the company's record growth. He said, "I'm proud to say that as well as seeing significant growth in new customer acquisitions, we also have the highest customer retention rate in the industry. I believe that's because we've focused on making transactions easy and secure, and building great relationships with our user community."
VegasSlots.net Undergoing Revamp and Content Update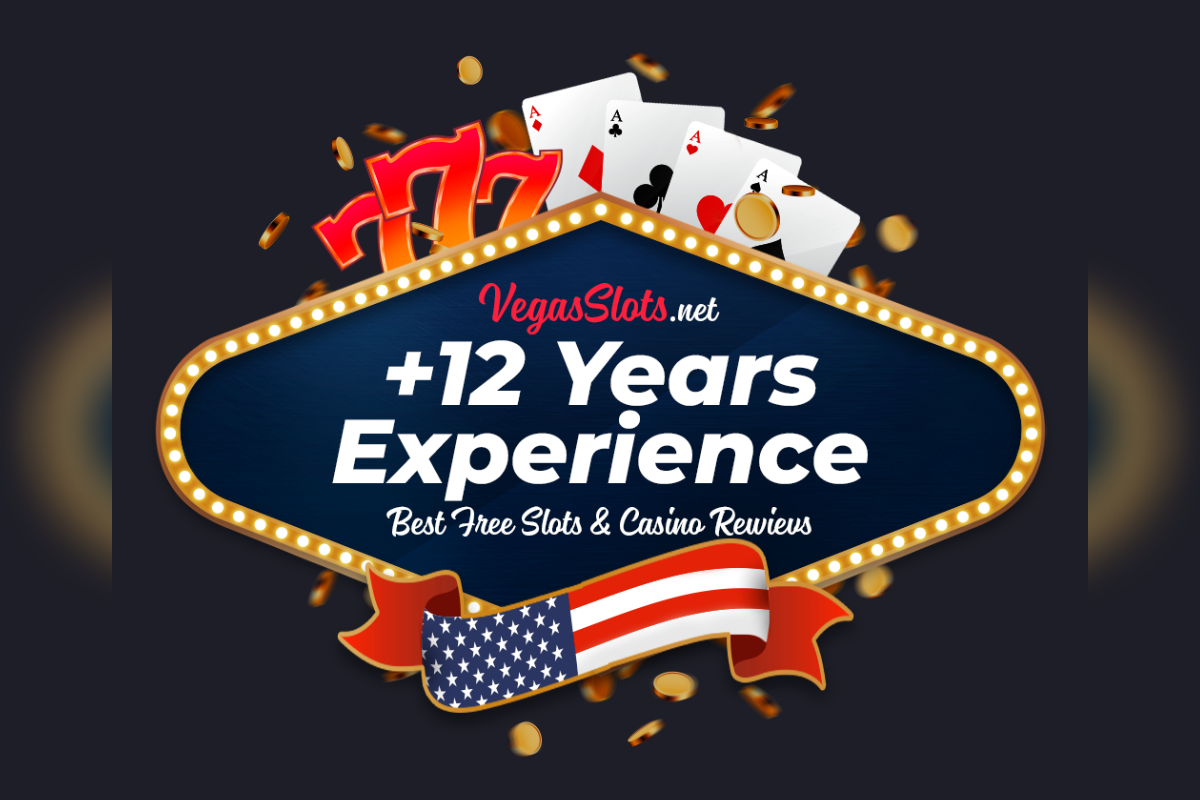 In the ever-changing world of online casinos, keeping the gaming suite up to date is essential. VegasSlots.net, a well-known gaming review website, is always improving its coverage of products and services to guarantee that its users have access to the best that the gaming sector has to offer. While it is most recognized for its online slot reviews, it also has other casino games, reviews, a blog, and industry news. The publisher will go into further detail about this in the upcoming release.
Players expect the site to provide them with high-quality material, including reliable and accurate evaluations of online casinos, bonuses, and games. It already has a strong foundation.
The websites will be compliant with gaming laws. This implies that gamers will get dependable, high-quality evaluations as well as advice on the best bonuses and gambling responsibly and safely.
Slots Galore
Apart from the significant changes to its website design and framework, VegasSlots.net is staying true to its name by adding hundreds of free-to-play slots. This website's operations mainly revolved around online slot reviews. They have been publishing reviews for quite some time, and we have an ongoing obligation to provide a neutral and uncompromising critique.
They hold themselves to the greatest standards, and players have high expectations. With the revamp, VegasSlots.net is only going to get better.
All online casinos are rated by the specialists at this site based on crucial characteristics including security, licensure, game selection, bonuses, and more. Players may anticipate even more regionalized content in the future. This implies that, depending on their individual demands, each player will be given the best options. These great casino offers will be provided to them regardless of their location.
Slot enthusiasts will find a wealth of valuable information. However, it does not end there. There are hundreds of slots that have been thoroughly examined, and many of these titles are playable on VegasSlots.net.
"Any other slot-related website cannot equal the number of software suppliers listed by Vegasslotsoline.com. Our database has been updated with new slot releases for years, making us the go-to source for all types of slot games. Whether you are looking for the biggest bonuses, the most popular slots, or specialized table game alternatives, you'll discover all you need in one spot with our update. If our visitors favor multifunctional gaming, we want to expand it so that they may discover the finest sites for it," Adam Shaw, Chief Editor at VegasSlots.net commented.
Aside from slots, many casino reviews will be available. The reviewers will go through all the casino games, odds, and bonuses in detail. There are also various game instructions, as well as betting advice and suggestions that will be useful to players.
Standing Out Among a Plethora of Options
For many gamers, the most difficult aspect is making an informed selection regarding which online slot or casino games to play. Finding the best practical solution requires a lot of effort and patience. Finding the finest is much more difficult.
The experts at VegasSlots.net use a variety of evaluation algorithms to help users select the finest online casinos. While there are millions of online casinos, only a few can offer such high-quality, entertaining play. The site helps players find them without much of a hassle.
The first sign of a casino's high-quality gameplay is its online slots. Only sites that provide a wide range of these high-quality slot games, from the classic to the most recent, receive accolades from review sites such as VegasSlots.net. The casino's high-quality service is further highlighted by the various bonus features it offers.
Also, since it is a Vegas-inspired site, readers can expect quite a bit of coverage of Sin City. Players who are visiting Las Vegas for the first time and don't know much about the city, where to stay, or which games to play can use the services of Vegaslots.net. On the internet, players can read reviews of the best hotels, resorts, and casinos, making it simpler to decide where to go and what to expect.
Expert authors will go into detail while explaining the rules of popular casino games. Players will thus be able to pick up all these games in minutes, even if they have never gambled before.