Participants of Zurich iGaming Affiliate Conference: Countries, Areas, and Companies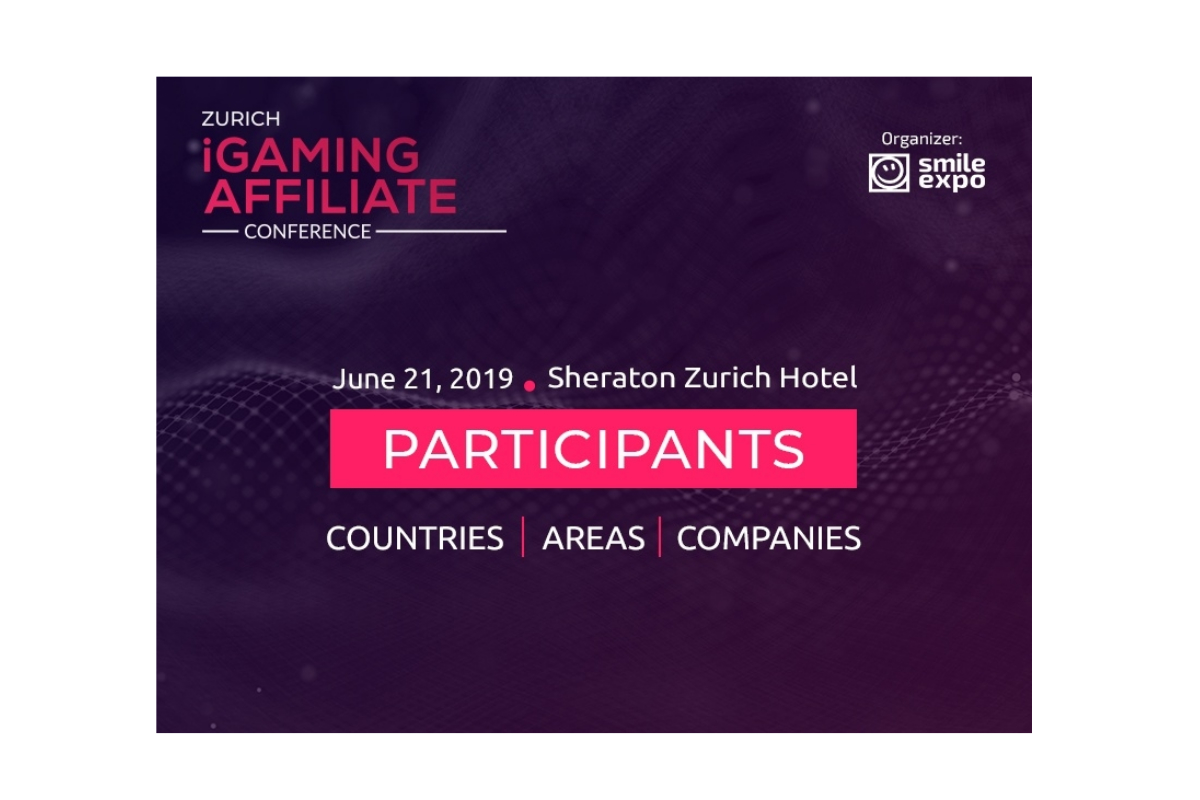 On June 21, Switzerland will host Zurich iGaming Affiliate Conference. It is the country's first event uniting gambling business representatives and specialists from affiliate marketing companies.
Why is it important to attend the event?
Zurich iGaming Affiliate Conference is Switzerland's only event bringing together the specialized audience and providing relevant practical knowledge about online gambling business operations. Representatives of virtual casinos and land-based gambling venues will meet and share their experience.
As part of the conference, speakers will talk about market trends, industry regulation, project promotion, and affiliate marketing opportunities. They will present case studies and give answers to guests' questions.
Each participant is a potential business partner. Therefore, due to efficient networking, local gambling operators and foreign gambling companies will obtain new companions, while affiliate network representatives will be able to agree on collaboration with casinos and webmasters. Besides, guests will get a chance to meet investors who are ready to assist in implementing various projects.
Who will participate in the event?
The event dedicated to gambling and СРА networks will become a meeting point for gambling market players engaged in online and offline segments. They include casino managers, SEO specialists, arbitrage experts, webmasters, lawyers, and digital agencies. They will represent such companies and organizations as DAO.Casino, PartnerMatrix, Endorphina, Red Tiger, Lucky Labz, Rombet, Planzer Law, Federbet, Global Bet, Buffalo Partners, Astrea, Expozive, PLANZER LAW, and so on.
The wide geography of conference participants consists of experts from Italy, Germany, Sweden, the UK, Malta, and other European countries, as well as the USA and South Caucasus.
The specially prepared infographics will allow you to examine focus areas of participants and the full list of countries represented by them.
Noteworthy is that the international event will be attended by representatives of leading offline and online casinos.
The event will be concluded with an incredible afterparty in the Talks&Drinks format. The party will be the best place for finding new partners, making successful deals, and introducing your own projects.
To communicate with top gambling representatives, register to the event.
Buy tickets at a 20% discount! You should just use the PR20 promotion code.  Buy a ticket >>>
What does "beyond the commission" mean for King Billy? A short list (at least) at the EGR Awards!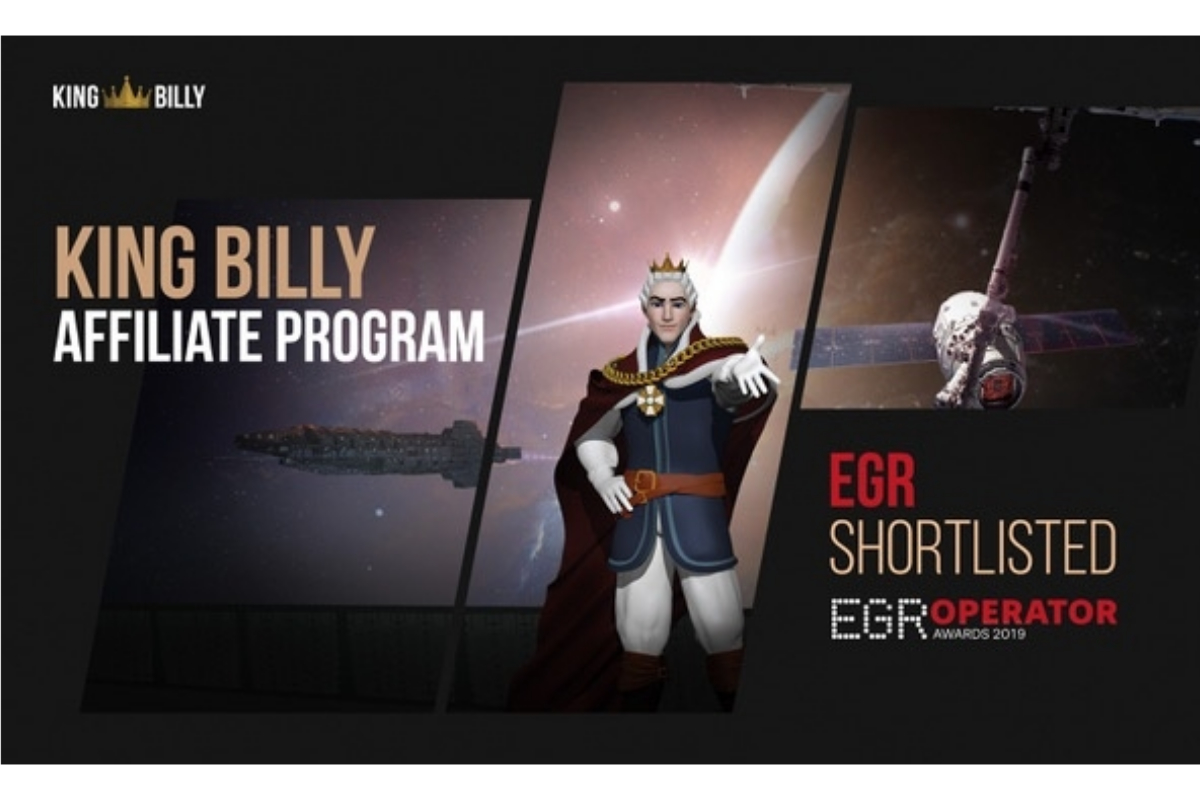 King Billy Casino has been making quite some noise with its Affiliate Program this year. The program has gained momentum and achieved wide recognition from Affiliates, both established and upcoming, which is something not to be taken lightly, given the, ahem, unpredictable mentality and demands of the Affiliate world.
According to King Billy, this is a program that promises to take the casino – affiliates relationship to a new, mythical level "beyond the commission". You may wonder (as we did) what lands lie beyond the commission. Is the first stop Valhalla? El Dorado? Shangri La? Camelot? Mount Olympus?
Much closer actually: It is the luxurious Grosvenor House on London's Park Lane, home of the 2019 EGR Awards. The King Billy Affiliates Program has been short-listed in the Affiliate Program Category and we asked Ruslan Legenzov, Head of Affiliates at King Billy Casino, to share his feelings with us.
"The excitement never gets old! Congratulations to the whole department at King Billy, our "King's Servants" who make this possible. Also, a big thanks to our Marketing and Creative Department for helping us move beyond the commission exactly the way our affiliates want.
Following our biggest distinction to date, the award at the 2019 iGB Awards, this is one more proof that we are doing something extremely well at King Billy Casino. Obviously, after being short-listed, we'd like to go all the way, but we are well aware of the top level and the quality of all the nominees. So, see you at Grosvenor House and may the best operator win!"
The reputable EGR Operator Awards reward B2C operators for setting the standard in egaming excellence, with categories ranging from customer service to social responsibility, and recognizing achievements across all verticals. The 2019 Awards will take place on the evening of Thursday 24 October at Grosvenor House, London.
King Billy Casino is a new generation online casino, available in several languages (English, German, Russian, Finnish, Norwegian and soon Japanese) with an impressive record in awards and distinctions. The King Billy Affiliates Program has already won the 2019 iGB Awards Affiliate Program of the Year award.
Welcome to Kyiv-Tbilisi Affiliate Journey: a Double Ticket Will Unveil Two Markets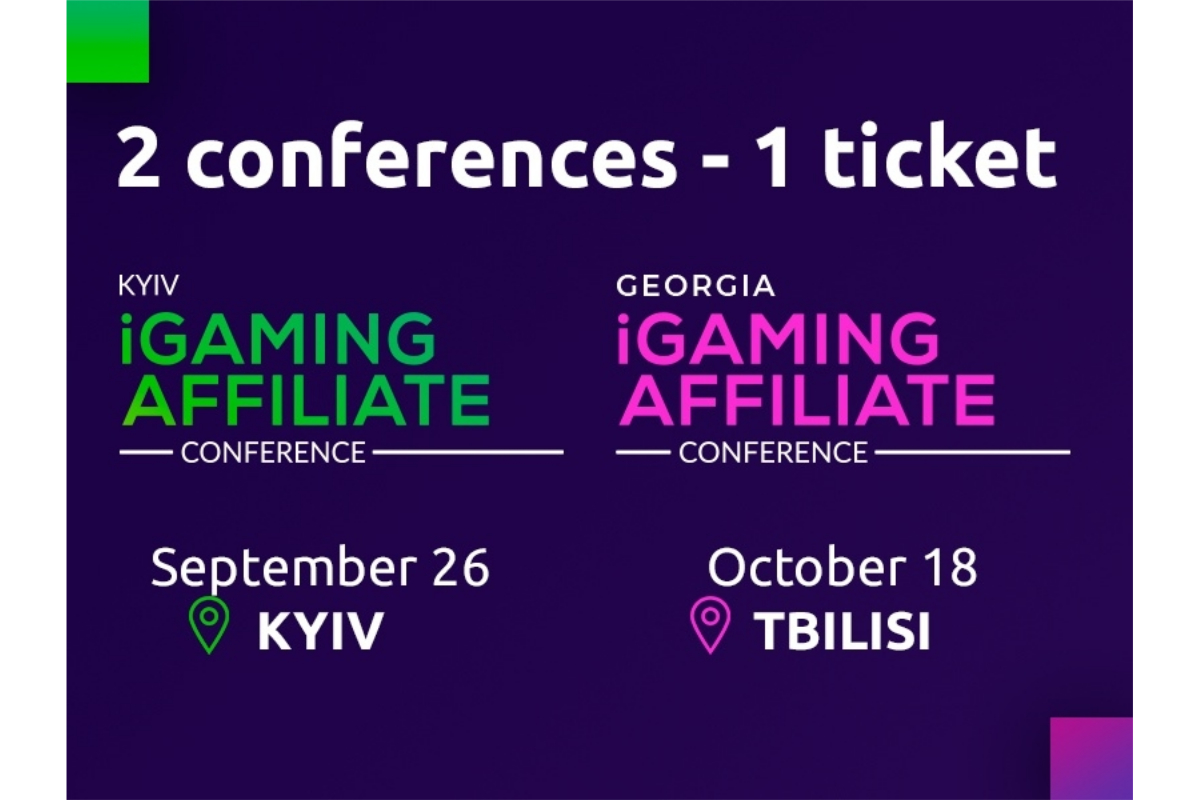 On October 18, Smile-Expo will organize Georgia iGaming Affiliate Conference – a practical event dedicated to affiliate marketing in the offline and online gambling business. Speakers will discuss the efficient strategies for attracting clients and traffic, as well as the legal aspects of land based and virtual casinos operations.
Conference website already features seven expert presentations and two participants of the panel discussion: "Offline and online casinos. Review of tools aimed at user attention". Presenting the event program, organizers also announced a new special offer: Kyiv-Tbilisi Affiliate Journey, allowing to buy two tickets to events in Tbilisi and Kyiv.
What to expect from Kyiv iGaming Affiliate Conference?
Kyiv will host the second annual conference dedicated to iGaming affiliate marketing on September 26. Attendees of Kyiv iGaming Affiliate Conference 2019 will enjoy latest insights, interactive program, lots of networking, communication with experts from five countries, and a demo zone with reputed companies.
Speakers of the conference include webmasters, affiliates, arbitrage specialists, marketers and top lawyers. They will address key issues:
How to get maximum quality traffic from the CPA networks?
How blockchain influenced the gambling market?
Why advertisers and affiliates need to work together to reach the best result?
How to find traffic for betting mobile app?
How to build funnels while working in the gambling niche?
What is important for banks and regulators in the activities of operators and affiliates?
Gambling market in Africa: what this is and is there money?
Besides, a panel discussion will take place as part of the event, highlighting gambling, betting, esports, as well as finding the balance between these sectors.
A double ticket to Kyiv – Tbilisi Affiliate Journey
Specialists working in the iGaming segment will learn useful knowledge at Georgia iGaming Affiliate Conference and Kyiv iGaming Affiliate Conference, having a chance to talk to local experts, find out more about the operations in the region, and learn about the prospects for launching and expanding the business.
That's why, Smile-Expo is offering you a Kyiv-Tbilisi Affiliate Journey, allowing to get one ticket for two conferences at the best price. The price for one ticket till September 3 comprises €150 only.
Each week, the price will grow €50, and with each price increase, we'll add new exciting options from the organizers into tickets. Kyiv-Tbilisi Affiliate Journey will last one month, ending on September 22.
You can buy a double ticket on websites of both conferences, the special category is open on the pages of registration.
MyAffiliates announces its rebranding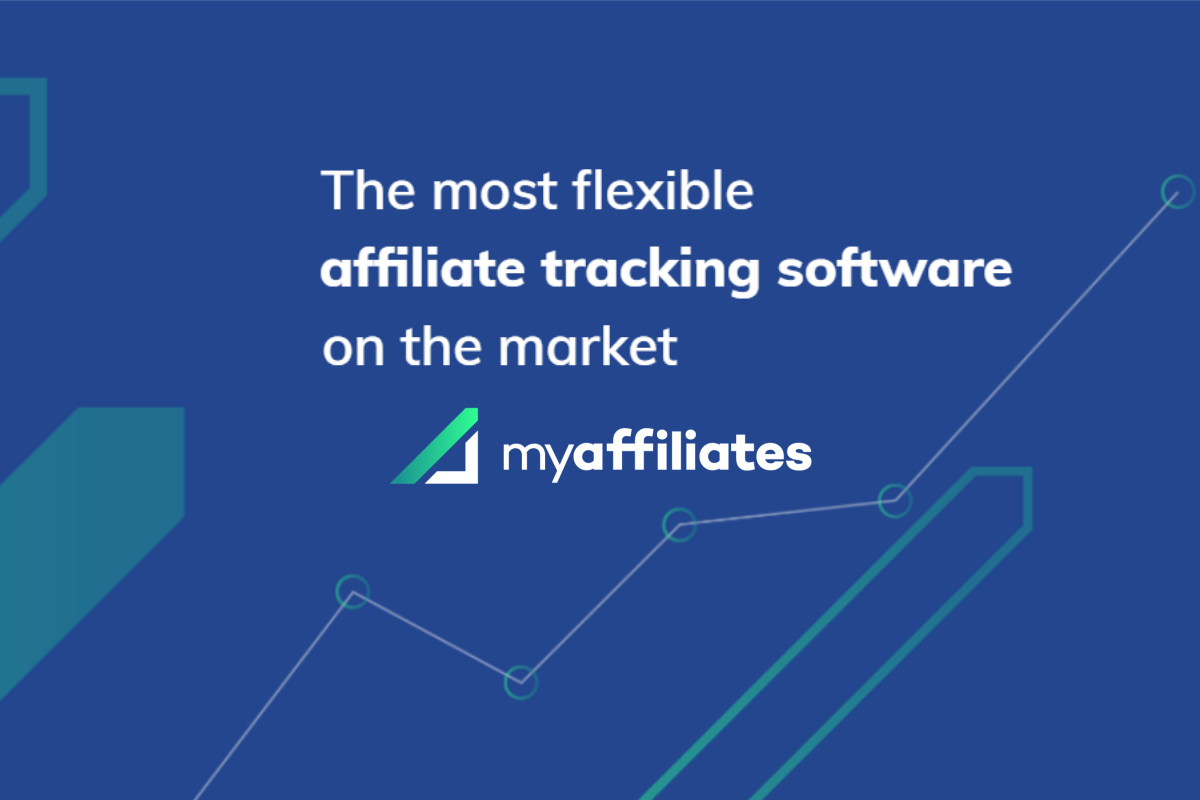 MyAffiliates, the affiliate marketing software provider, announced today a major rebranding of its product image to reflect the company's evolution in the online betting, gaming, forex and binary industries.
Clemence Dujardin, General Manager at MyAffiliates said: "MyAffiliates has been around since 2007. Our technology and our products have evolved considerably since then. It was high time for a rethink of our brand to plot our journey in the years ahead. We have been very successful over the years working with an ever growing number of online operators worldwide. Our new brand is an invitation to them to join us as we continue to improve our offering.
"The new brand recalls MyAffiliates' sterling reputation as the most flexible affiliate marketing software on the market. This flexibility is built on the features we developed along the years. But our success also rests on transparency in our pricing structure and the support we provide our customers anytime they need it, whichever time zone they are in. Our vision remains to build software that answers the needs of the industry, backed by reliable and scalable technologies."
Steven Harris, MyAffiliates' founding Director said: "Over the years, our professional and well-grounded team, managed to evolve our product into the affiliate marketing software affiliates love. For us it is crucial that our clients find all they need and more to run a successful affiliate program and grow their business. It is equally important for us that the end users — the affiliates — continue to enthusiastically approve of our solution. We will not rest on our past successes.
"This rebranding tells the story of our evolution and better represents MyAffiliates as the young and dynamic company that we are, continuously striving to develop the best product of its kind on the market as we help our clients grow."
Visit www.myaffiliates.com.