First Georgia iGaming Affiliate Conference: What Was Discussed at the Event?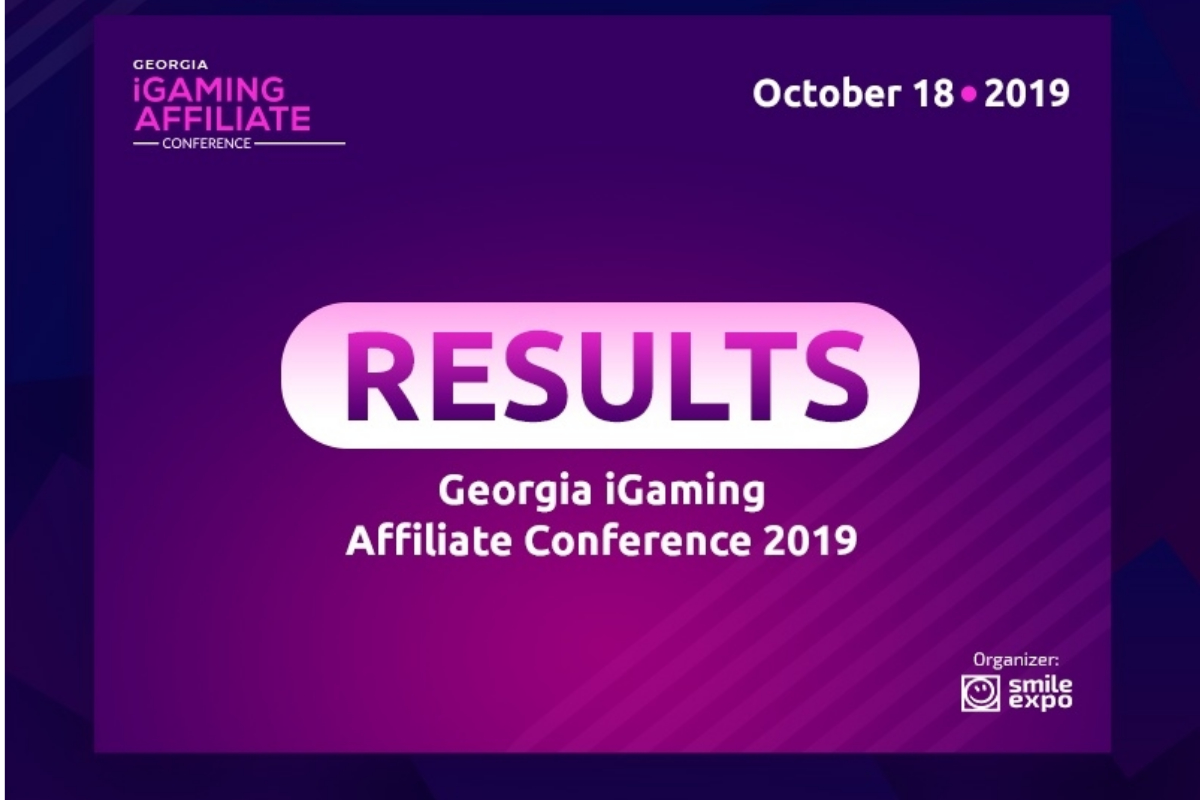 On October 18, Smile-Expo held the first Georgia iGaming Affiliate Conference in Tbilisi. The event was dedicated to the specific nature of online and offline gambling business operations, Georgian gambling market prospects, and casino promotion using affiliate marketing.
The conference brought together casino managers, affiliate network representatives, government officials, webmasters, arbitrage experts, SEO specialists, as well as gambling regulation and taxation professionals.
Speakers' presentations
Sviatoslav Slaboshpitskiy, Head of SEO at Digital Choo (DC), spoke on the topic: The Art of War in SEO: How to Win the iGaming Niche. The speaker stressed that one should develop niche websites to achieve efficient results. At the same time, it is significant to analyze the response and to evolve resources showing the best performance. Sviatoslav also talked about the rules of SEO team building. The expert recommended entrusting the content creation to single-discipline specialists as well as developing checklists and tutorials for newcomers.
Dmitriy Makarov, CEO at Zlodei Advertising Agency, and Gleb Sanzharevsky, CMO at Zlodei, made a collaborative presentation dedicated to ad placement on YouTube and Twitch. They explained that promotion via influencers could increase conversion better than direct advertising. The experts stressed that user stories and popular memes made ads more fruitful.
Nikola Minkov, CEO at Serpact, examined the application of the so-called Featured Snippets, zero blocks in the search results. According to the speaker, Google provides users with such snippets in 40% of the queries. They allow online resources to generate organic traffic and enhance the click-through rate.
The audience was intrigued by Ketevan Bitskinashvili, Chief Financial Officer at the Ministry of Finance of Georgia. The speaker told them about the special features of the Georgian gambling market regulation. She mentioned that the cost of gambling permissions depended on a venue type, a target region, and a number of installed gambling machines. The same parameters affect tax rates.
Ms. Ketevan stated that Georgia had already issued 214 gambling licenses. 20 casinos are operating in the country now. 10 of them are located in Batumi and its suburbs, 6 in Tbilisi, and one each in Gudauri, Tskhaltubo, Kazbegi, and Sighnaghi.
Giorgi Gvenetadze from Adjarabet raised an issue of online casino customer acquisition. The speaker believes that the core feature of advertising banners used by Georgian casinos is the availability of luxury car images. Besides, promotion messages mostly appeal to senses of beauty, control, and simplicity.
Panel discussion
The conference featured a panel discussion titled 'Offline and online casinos. Review of tools for the competition for user attention'. It involved:
Shota Amiranashvili, President of the Association of casinos in Adjara;
Levan Kavtaradze, Director of Gaming department at Pokermatch;
Giorgi Gvenetadze, Head of Product Marketing Department at Adjarabet;
Lavrentiy Gubin from Shangri La Casino, an invited guest.
Experts said that primary advantages of land-based casinos included reach experience of the gaming process, expensive surroundings, and staff attentiveness. Virtual gambling platforms are lack of these aspects. Therefore, discussion participants think that offline gambling venues will never shift to the online space.
Speaking about the most in-demand gambling entertainments, specialists highlighted simple and user-friendly games like roulettes. Moreover, they noted that poker was becoming less popular because of the high buy-in. Currently, we can see a crypto casino trend, as such platforms ensure anonymity.
Participants also focused on the state regulation of the gambling market. According to them, countries failing to regulate the gambling business lose money that could go to the government budget as taxes. One more fact specified: gambling advertising bans give an impetus to look for new audience engagement channels.
Afterparty
The conference ended with a party. Guests, speakers, exhibitors, and sponsors were able to enjoy live music, Georgian sweets, beverages, and snacks. The afterparty allowed participants to communicate in a relaxed atmosphere and establish useful business contacts.
We express our gratitude to the Afterparty Sponsor, NOFLEAD gambling resource, helping to carry out the afterparty in an extremely comfortable environment.
Sponsors, exhibitors, and participants
Companies offering various iGaming goods and services introduced their solutions and services in the exhibition area. Event sponsors were exhibitors as well.
Badge and Bag Sponsor: Digital Choo, an international marketing agency with deep expertise in gaming.
Exhibition Area Sponsor: SoftGamings, a provider of advanced В2В solutions for online casinos.
Afterparty Sponsor: NOFLEAD, an online gambling resource aimed at both beginners and experienced gamblers.
Lanyard Sponsor: ZLODEI, an advertising agency with deep expertise in native advertising.
By the way, attendees were able to examine a stand by IBCCS TAX, an international company providing a wide range of fiduciary services.
Another event participant was Partners.io, an affiliate network for cryptocurrency gambling programs.
The Smile-Expo team expresses its gratitude to sponsors, speakers, and exhibitors for participation in the conference. We look forward to seeing you at the next events dedicated to gambling and affiliate marketing.
Rightlander partners with BetBull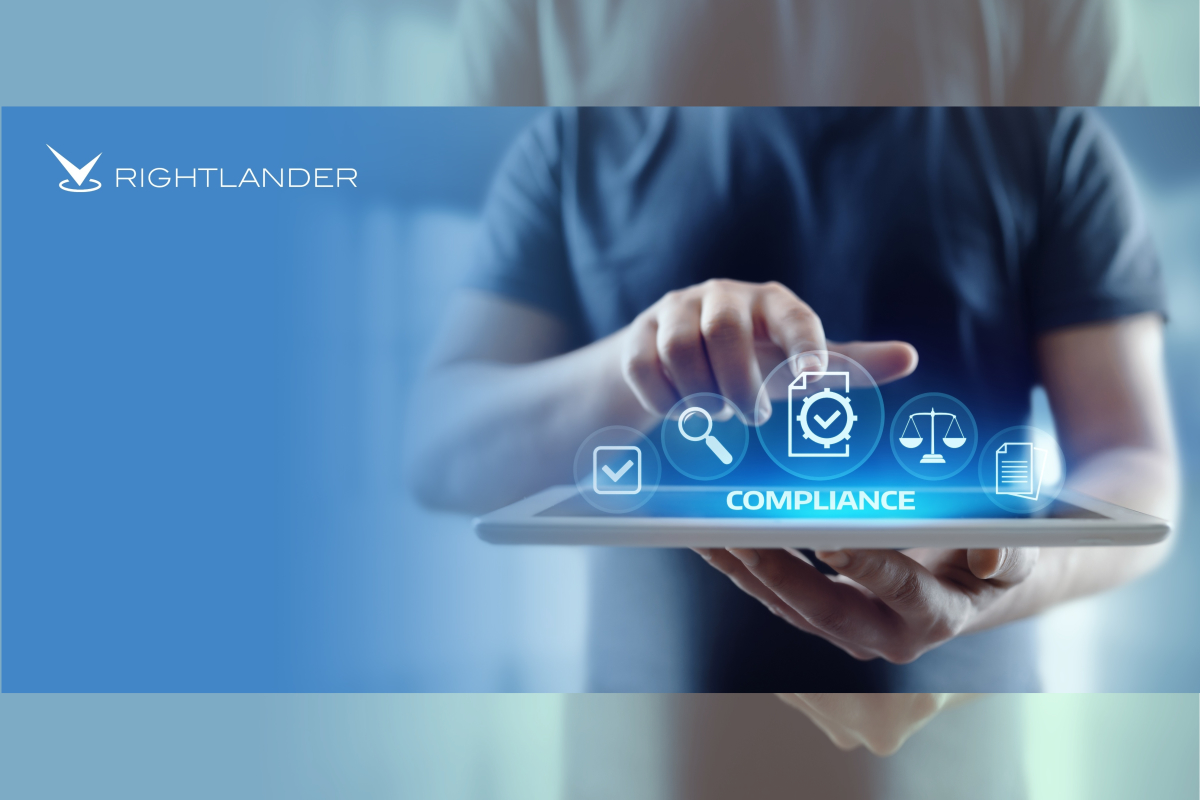 Supplier to help tier one operator improve affiliate compliance
Rightlander.com, the ground-breaking compliance platform has signed a deal with BetBull to help them improve affiliate compliance and boost responsible gambling measures.
Nicole Mitton, Head of Customer Success at Rightlander.com, said: "It's great to see operators like BetBull partnering with Rightlander to ensure adherence to advertising regulations. These efforts are not only noteworthy from a regulatory point of view, but are also a solid indicator that BetBull are invested in protecting the interests of their stakeholders, affiliates and players in regulated markets."
Rightlander will offer its technology which encompasses a comprehensive range of affiliate compliance tools which include the Automated Compliance Monitor, a PPC Monitor and a Proactive Affiliate Finder allowing BetBull to remain proactive and in control of their affiliate marketing.
Gabrielle Mallia, BetBull said: "We decided to opt for Rightlander because of its ability to give further visibility into our affiliate's practices. The PPC Monitor is particularly key in allowing us to ensure adherence to policies specifically related to keywords and geos of promotion. Rightlander increases the efficiency in our compliance monitoring with its wide scope and allows us to quickly identify any breaches should they occur."
The Automated Compliance Monitor helps detect non-compliant content across territories including the United Kingdom, Sweden, Denmark, Australia and the United States. The monitor flags potential violations such as missing terms and conditions, outdated offers, incorrect marketing assets allowing BetBull to remain compliant according to their jurisdiction's regulations.
The Proactive Affiliate Finder scans millions of web pages every month to identify new and prominent sites and the innovative PPC Monitor identifies harmful ads to stop them from appearing on an operator's branded keywords.
1xBet Partners: An affiliate program that stands out from the crowd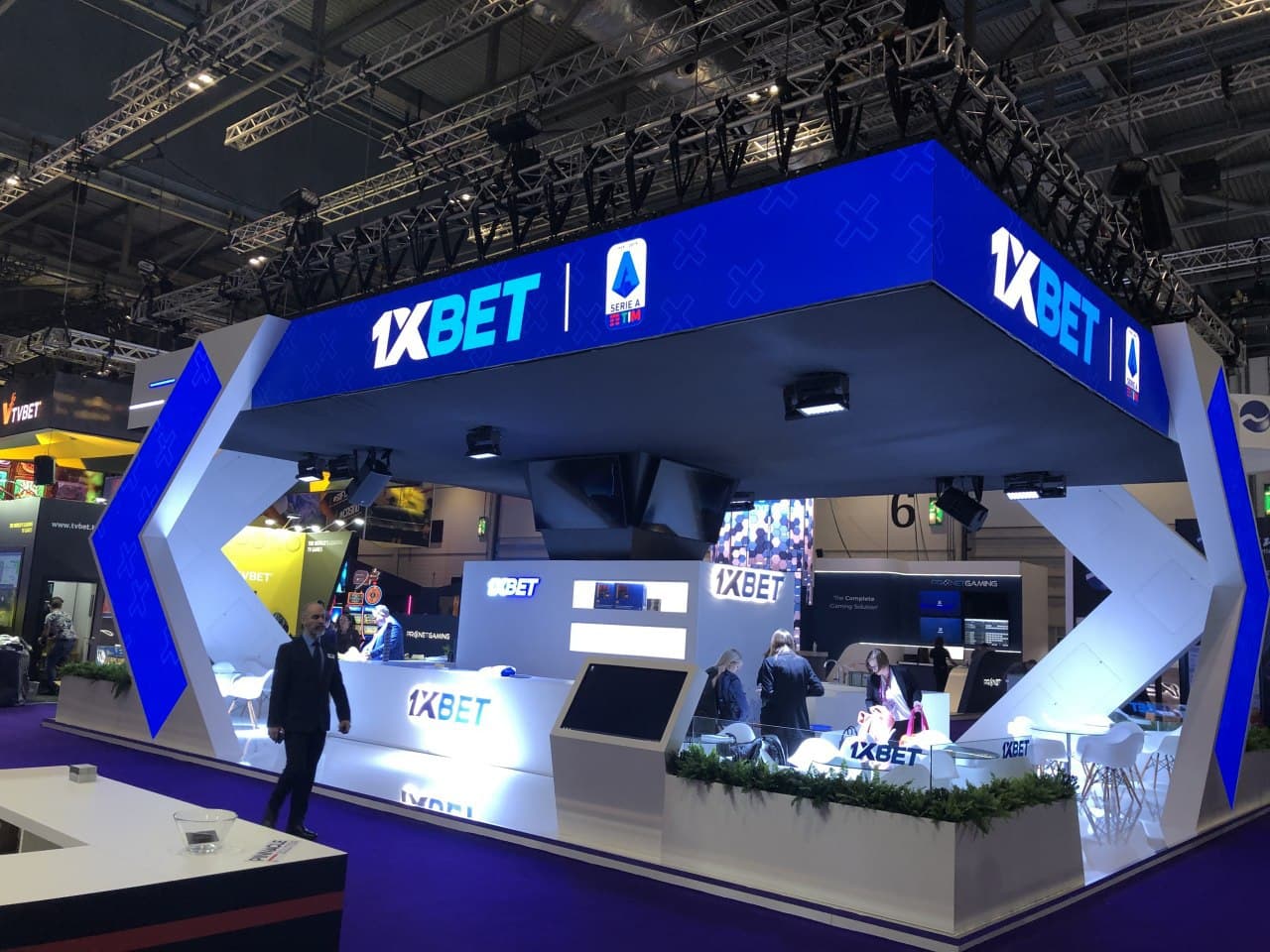 Nominated for the Affiliate Program of the year at the Global Gaming Awards, the 1xBet Team reveals how the bookmaker has built a 30,000-strong network of healthy partnerships across the globe, with each 1xBet Partner receiving feedback and exclusive promotional materials to ensure they accurately represent the 1xBet brand of quality and success.
iGT: How important are affiliates to the betting industry and, in particular, 1xBet?
1xBet Team: The mechanics of affiliate programs make affiliates a vital part of any industry. Betting is no exception because also, thanks to partners, brands manage to increase growth rates. This is quantifiable, with key indicators being new users, deposits, player activity.
We have great respect for the 1xBet affiliate program participants who introduce their audience to our brand. We have more than 30 thousand partners from all over the world on our side, and this list includes both the owners of huge sites and novice bloggers, for example.
The contribution of each affects the results that we achieve. Therefore, a partnership is a two-way road. After all, we, in turn, offer affiliates favourable terms of cooperation.
iGT: What is the key to a successful affiliate program?
1xBet Team: Today, the number of affiliate programs is growing, including among bookmakers, and you need to be able to stand out. How to do it? There may be different approaches here: someone offers high commission rates, someone has an original approach to communication, and someone invents new models of cooperation.
We constantly evaluate our work in the area of ​​partnership programs. Our positive results are reflected in victories and nominations at prestigious awards. For example, this year, we were nominated for the Affiliate Program of the year at the Global Gaming Awards. This is a good sign that we are continuing to move in the right direction.
iGT: How has 1xBet assisted its affiliates to overcome challenges and reach their target markets?
1xBet Team: An affiliate program is a good opportunity to make your project profitable. For many of our affiliates, working with us is their primary source of income.
We are fully aware that partners have their own goals and challenges, and therefore we make collaborating with us reliable and orderly. Each partner can count on feedback and receiving exclusive materials for publication. We stand for quality, and we need partners to convey information about our brand correctly.
1xBet Partners is a story about healthy partnerships, where both parties try to give their maximum to achieve the optimal results.
iGT: What feedback have you received from affiliates over the last year?
1xBet Team: We have received many positive messages from affiliates. 2021 is turning out to be a great year because it's been an exciting sports season: the Euro, the Olympics and dozens of other events. Therefore, we prepared various large promotions for all these activities.
This allowed partners to monetise their traffic, and for us – to introduce new users, who could bet on their favourite sports, to this feast of sporting action.
Let's not forget that 1xBet is also a prominent player in the esports arena. We have major agreements with ESL and WePlay, an excellent range of betting options, plus attractive promotions dedicated to top tournaments. This only expanded the potential for cooperation with us, especially for those sites that do not gravitate towards sports.
In short, the partners are excited about how things are going in 2021. We are too.
iGT: How do you plan to continue to support and help grow your affiliates in the future?
1xBet Team: We have a number of ideas on how to make our affiliate program even better. Of course, we are constantly working on improving what we have, but we also have new ideas in our plans.
We would not want to reveal all our cards yet, but the partners will definitely be happy with any new methods adopted by 1xBet Partners. Stay tuned!
Blexr has been crowned Best Casino Affiliate at this year's IGB Affiliate Awards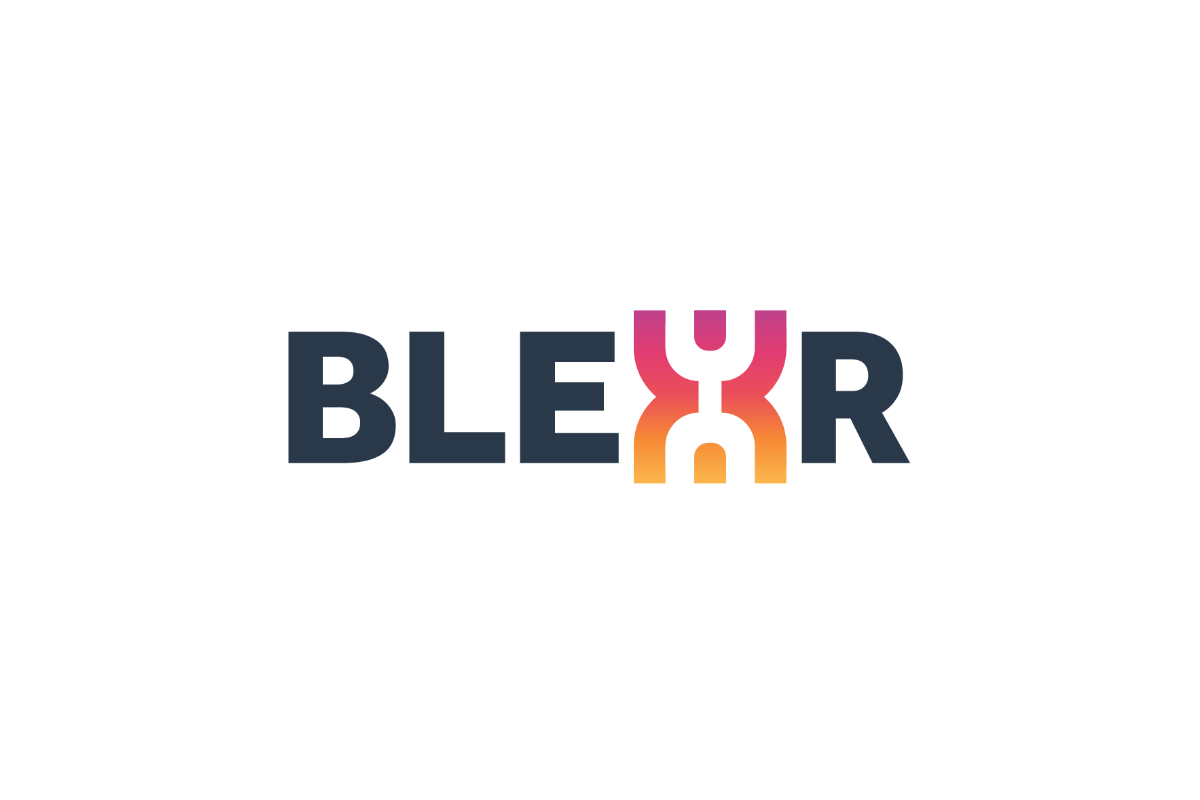 The IGB judges said the company's innovative work with SEO "helped Blexr stand out as a winner, and we liked the deposit guarantee that they offer to their customers".
The judges added: "Their selective way of working means Blexr only collaborates with top quality partners, which judges felt had helped contribute to their impressive growth over the last 12 months."
IGB also mentioned how "Blexr's charitable work within the community helped them stand out as an affiliate to be highly commended".
Blexr is a lead generation company which operates in the iGaming, sportsbook and forex affiliate markets. It also owns the Home Grounds website, which serves a community of home baristas.
Ian Hills, Blexr's general manager in Malta, said: "We're delighted and thrilled to be recognised by IGB this way.
"We pride ourselves on recruiting smart people with innovative ideas and winning a prestigious award like this one is a lovely way for the whole team to be rewarded for their hard work and dedication."