Fable Media enters Danish affiliate gambling market with Casinobutler.dk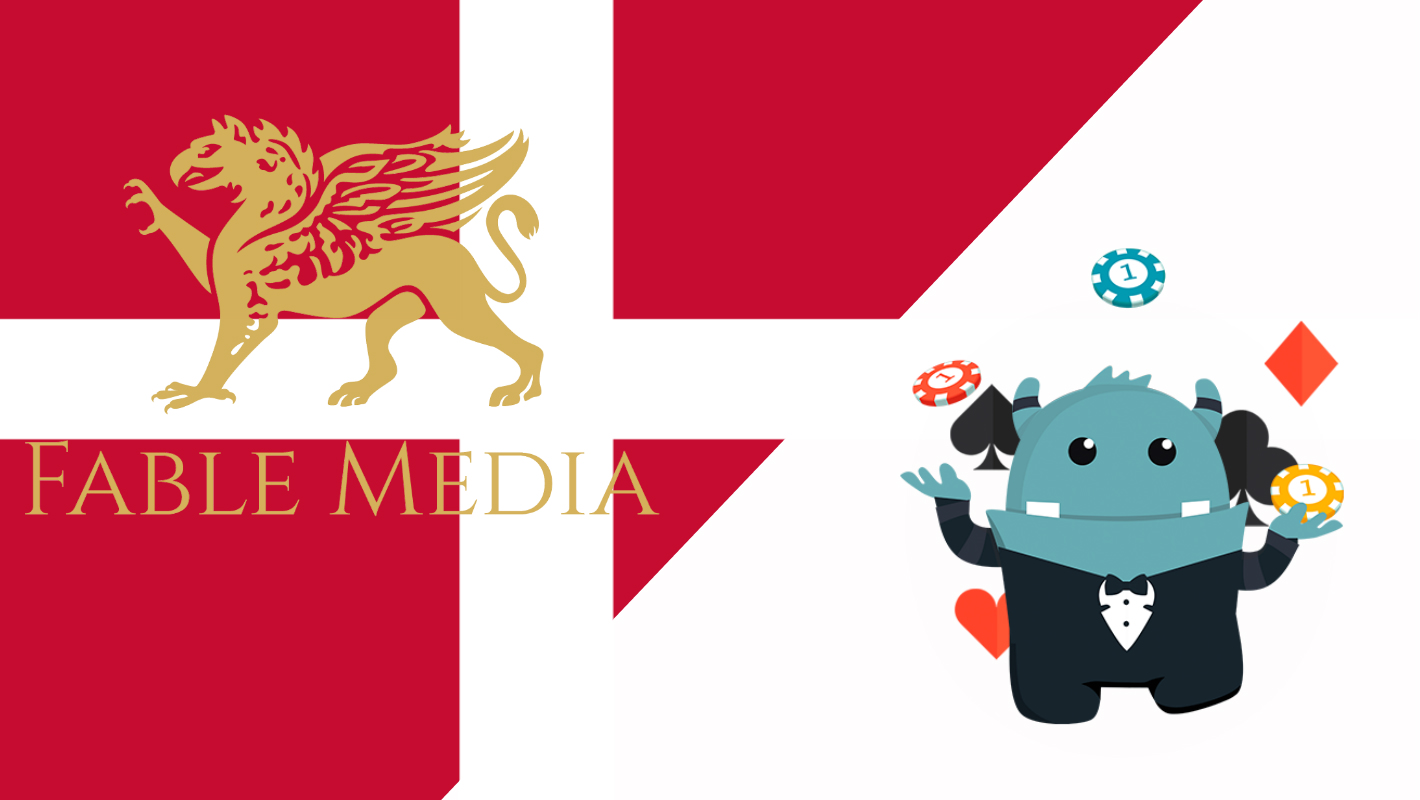 Fable Media, an international iGaming company, has completed a significant move to expand its reach by entering the Danish affiliate market with a new brand called casinobutler.dk.
Casinobutler.dk is the latest addition to the ranks of other highly successful affiliate sites within the vast Fable Media portfolio. However, whilst most of the other brands operate within the UK remote gambling industry, casinobutler.dk is the latest foray into intensifying the Fable Media presence in the Scandinavian markets.
It is evident that the team, which envisioned and built the brand, had tried to create a user experience that's friendly, entertaining, yet highly informative too. The visitors of this new site are greeted by a mascot – a cartoon monster butler– that guides them to casino reviews, game reviews as well as a blog filled with handy information about what's new in iGaming and which casino promotions are the hottest ones right now. Furthermore, the site follows strict rules and regulations when it comes to promoting socially responsible gambling, cooperating with Gambling Therapy and others.
"Casinobutler.dk is a highly welcome addition to our roster of affiliate sites. Despite having a solid standing in the UK market, being a relatively young business means that we're always on the look-out for opportunities to expand our reach. Thus, entering the Danish market, which is our home market after all, simply  made sense. Launching casinobutler.dk also means that we're increasing the overall brand recognition in the region, giving Fable Media a further boost towards becoming one of the fastest growing iGaming businesses in Europe." – said Frederik Falbe-Hansen, the CEO of Fable Media.
Fable Media started operations merely three years ago, but it has already achieved great success. Since the business operates on both sides of the divide and runs affiliate sites and casino brands, they are perfectly positioned to deliver the best affiliate site user experience.
About Fable Media
Fable Media is a global affiliate business with its headquarters in Copenhagen, Denmark. To thrive in the fast-paced industry that is online and mobile gambling, Fable Media takes a two-pronged approach, operating multiple affiliate sites and a highly successful affiliate program too.
First, the affiliate websites are diverse, contemporary and extremely effective in achieving results. Through innovative content marketing and SEO optimisation, Fable Media is able to get brands to stand out in the crowd and refer high quality traffic. Second, the affiliate program called Fable Affiliates is an exclusive platform, where Fable Media staff work with affiliate partners to generate leads and boost traffic to our top-notch casino and bingo brands.
Karhu launches Professional Gambling Affiliates Association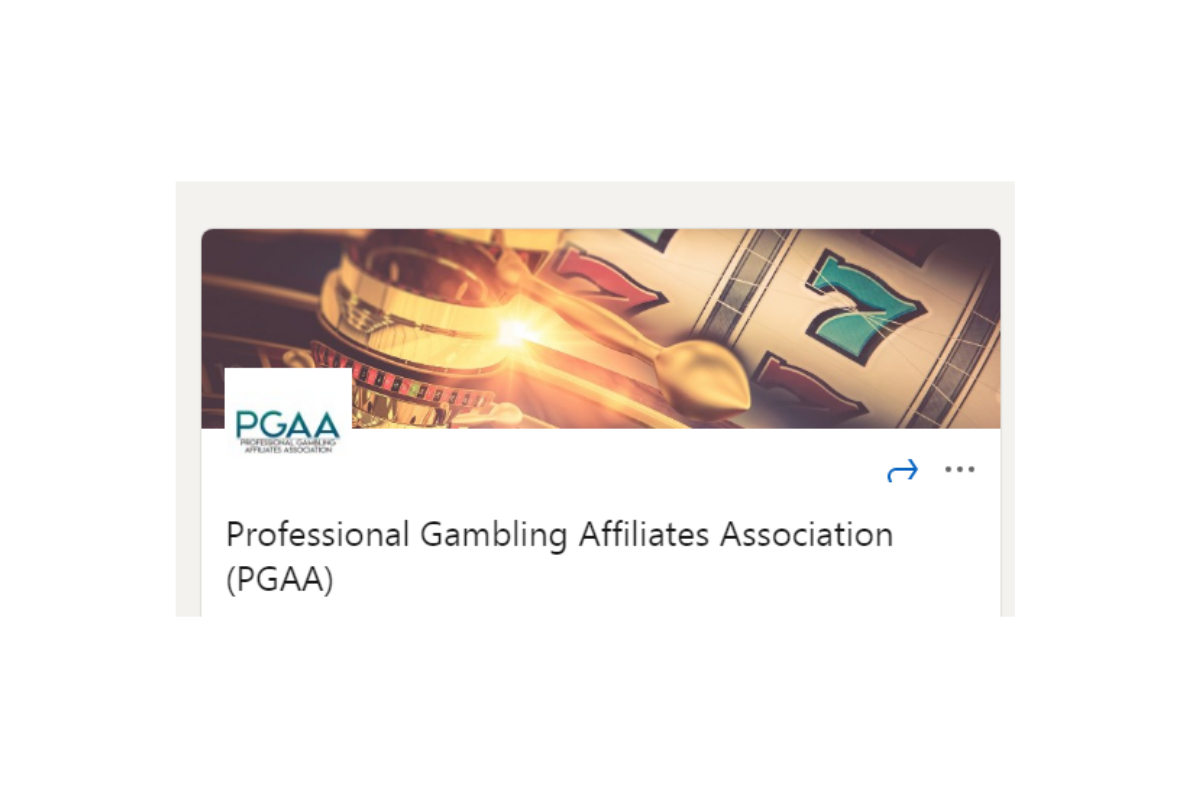 Bojoko's Chief Business Officer launches industry group with the aim of creating contractual security between affiliates and operators for the first time
Joonas Karhu, Chief Business Officer at Bojoko.com, has launched the Professional Gambling Affiliates Association (PGAA) to help improve the relationship between affiliates and operators and create contractual security for the first time.
Karhu formed the association after becoming concerned with the imbalance in the relationship between affiliates and operators. The PGAA will address this with affiliates coming together as one in order to push for contractual security and fair terms and conditions when promoting operator brands.
At present, there is no contractual security for affiliates who are forced to sign agreements that are one-sided and subject to change at any time. This can see life-time revenues slashed and fees increased with little to no notice.
This is not the case in other B2B industries and makes running an online gambling affiliate business incredibly difficult. Operating an organisation without a secured contract is unsustainable, making it impossible to invest in growth and putting jobs at risk.
The PGAA intends to create a contract that provides the security its members need to be able to promote operator brands now and moving forwards. The contract will be signed by PGAA members and their operator partners.
Bojoko will handle the initial communication between the PGAA and operators, and will also cover the legal cost associated with creating the PGAA contract. This includes any potential reviews or amendments required now and in the future.
Karhu is now calling on affiliates of all sizes to join the Professional Gambling Affiliates Association. Those interested in signing up can do so by requesting to join the dedicated Professional Gambling Affiliates LinkedIn Group here.
Joonas Karhu, Chief Business Officer at Bojoko, said: "The situation online gambling affiliates face is unprecedented when compared with other industries and sectors. Running a business without a secured contract is simply unsustainable and puts organisations and their employees at great risk.
"By creating the PGAA, I hope to be able to provide the contractual security that affiliates need to be able to promote operator brands and be confident that the players they send and the revenues they generate are secured over time.
"I am now calling on all affiliates to join the PGAA and for operators and other industry stakeholders to support the association and its mission to level the playing field for affiliates and to provide the contractual security they need and deserve."
Tipico U.S. Partners with Income Access for Affiliate Program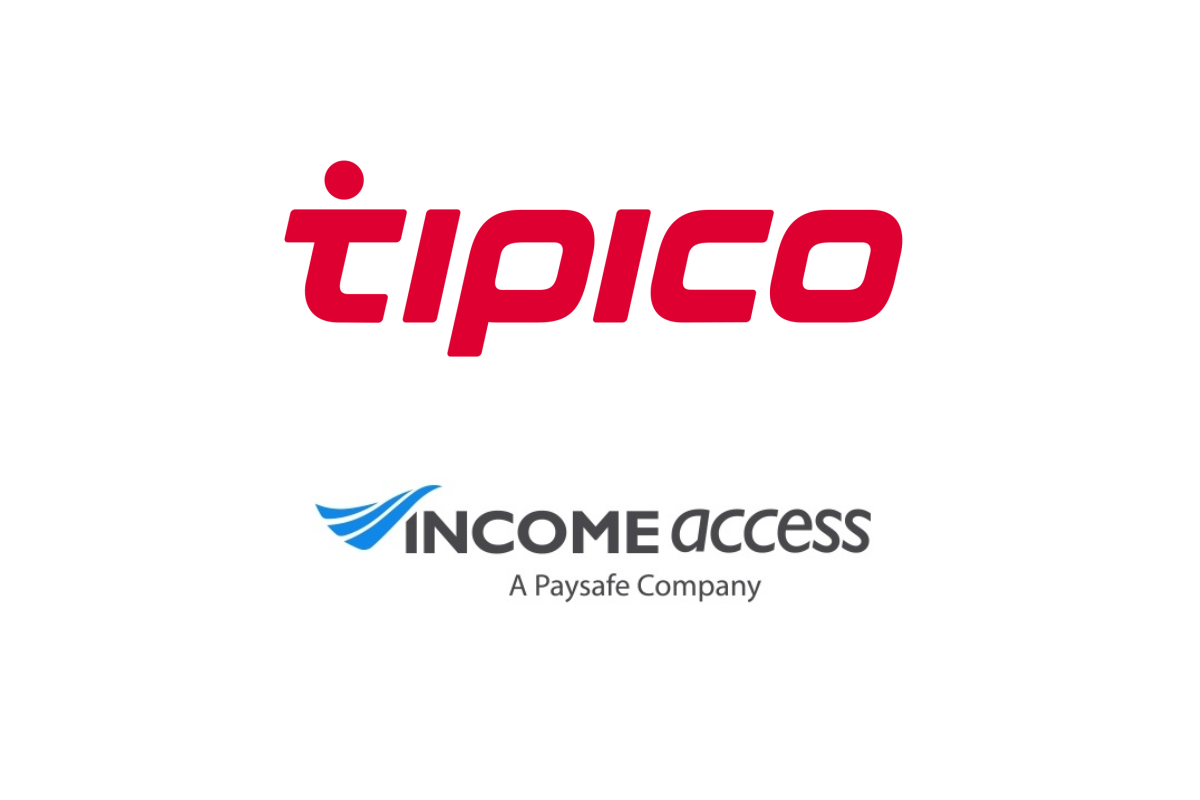 Soon to launch New Jersey-facing sportsbook to leverage Income Access' platform and affiliate management services
Tipico U.S., a division of Tipico Group, one of the largest European sports book operators, today announced a partnership with Income Access, Paysafe Group's marketing technology and services provider. The partnership will see Tipico U.S. unveil a new affiliate program in New Jersey for its imminently launching sports betting and iGaming brand, which will be managed by Income Access' team of affiliate marketing experts, while leveraging the company's technology solution.
Tipico Group, which possesses nearly 15 years of online and retail sports betting experience in Europe, is one of the few operators to use proprietary technology to power its gaming products. Regulated by the New Jersey Division of Gaming Enforcement (DGE), Tipico U.S. will officially unveil its new gaming brand to sports enthusiasts within the state in 2020.
Supporting affiliates with their acquisition and retention efforts is Income Access' affiliate software, which features comprehensive tracking and reporting tools. As the upcoming Tipico U.S. program will also be managed by the company's in-house affiliate management team, the brand will benefit from expert knowledge in affiliate recruitment, outreach, maintenance, payments and more.
The launch of the Tipico U.S. affiliate program will enable affiliates to develop and monitor digital marketing campaigns for the international sports gaming and entertainment company. Aiming to engage with active sports bettors, Tipico U.S. is a brand for players who want cutting-edge sports betting experiences. At launch, Tipico will offer simple enrollments via their mobile app, web and desktop platforms, as well as competitive player promotions.
Adrian Vella, Managing Director, U.S. Business at Tipico, said: "We're thrilled to partner with Income Access and look forward to the great work the company will be able to produce for our team. As part of our U.S. expansion, we've made sure Tipico is aligned with the best in the business, particularly those with deep experience in the regulated New Jersey market."
Keith Gormley, Head of U.S. Marketing at Tipico, added: "This partnership will serve as a key piece in our marketing strategy for both our upcoming launch in New Jersey and our expansion into other regulated markets in the U.S. Through our collaboration, we're anticipating driving high-quality players into the Tipico sports betting product."
Tara Wilson, SVP and General Manager at Income Access, Paysafe Group, said: "Sports affiliates will soon be able to promote Tipico, a well-known brand in the gaming industry, thanks to our partnership. Both our platform and management services will help affiliates establish a presence in New Jersey, while also encouraging overall program growth."
The Lottery Office Launches Affiliate Programme with Income Access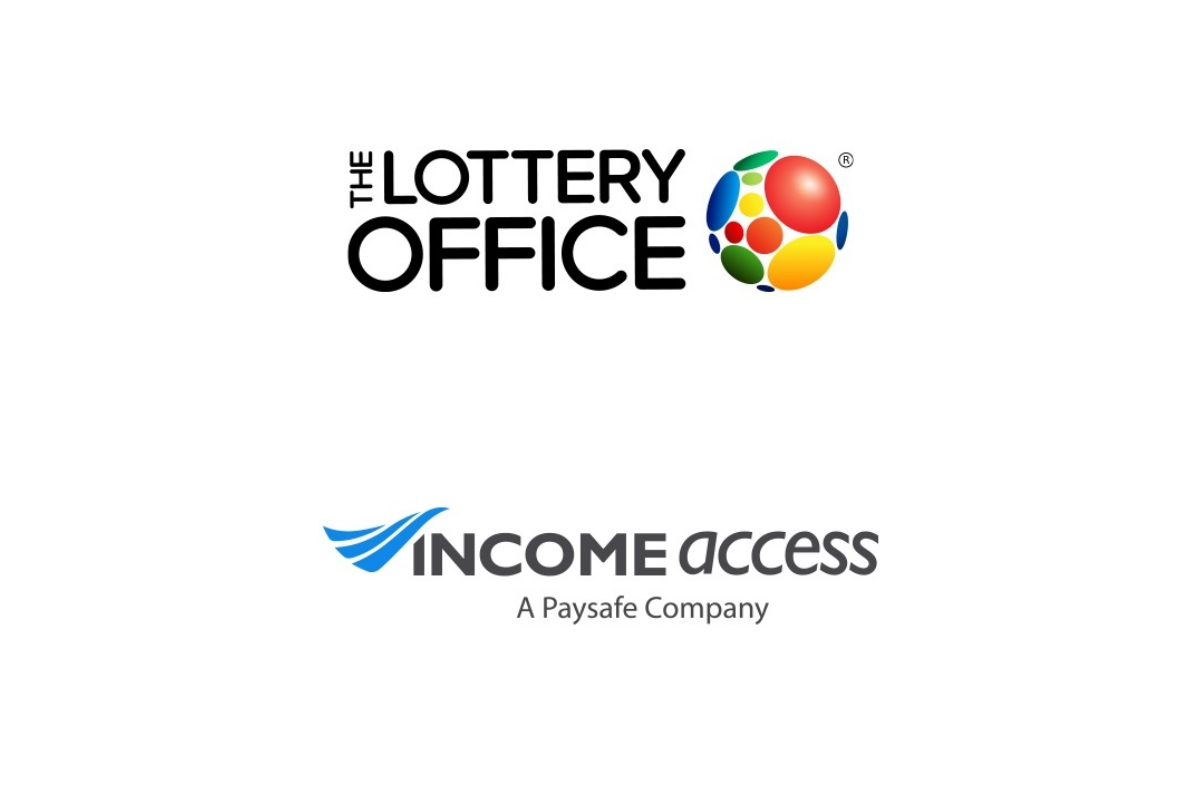 The Lottery Office, Australia's premier online lottery operator, has announced the launch of its new lottery affiliate programme with Income Access, Paysafe's marketing technology and services provider. The agreement will see the iLottery brand, which is regulated by the Northern Territory Government of Australia, leverage Income Access' comprehensive affiliate marketing software to optimise programme growth and increase affiliate partnerships in Australia.
An established brand with over 16 years of experience in the global lottery industry, The Lottery Office employs a unique business model, whereby Australian players are provided with a matching ticket, at the lottery of their choice, for major lotteries across the globe once a ticket is purchased locally. The company's portfolio includes seven of the world's biggest lottery brands such as EuroMillions®, EuroJackpot® and US Powerball®.
Part of the Global Players Network Pty Ltd, The Lottery Office is also one of a select group of online lottery operators that are licensed by the Northern Territory Government of Australia to sell tickets to Australians, allowing customers to benefit from international lottery draws.
The integration with Income Access' award-winning reporting and tracking technology will grant The Lottery Office and its affiliates access to key data and tools that can be leveraged towards their combined digital marketing efforts to maximise overall revenue growth. Furthermore, the platform features state-of-the-art ad targeting capabilities based on geo-location, time of day, device, browser and other criteria.
Qualified partners will benefit from the brand's in-house affiliate team with the long-standing history and experience required to acquire and retain high-value iLottery players. In addition, affiliates will be compensated through competitive revenue commission schemes.
Jaclyn Wood, CEO at The Lottery Office, said: "The combination of Income Access' leading affiliate software and dedicated affiliates, who will play an integral role in our advancement, gives us a powerful marketing advantage while aligning with our strategic growth plans."
Tara Wilson, SVP and General Manager at Paysafe's Income Access, said: "We're thrilled to be partnering with a company like The Lottery Office, which has such a strong presence in the Australian online lottery market, in support of its affiliate programme launch. Through our software platform, we will provide essential marketing tools to support both the growth of its affiliate channel, as well as the brand's overall exposure in Australia's expanding iLottery market."