Catena Media strengthens its financial vertical by acquiring the US-based premium equity service The Hammerstone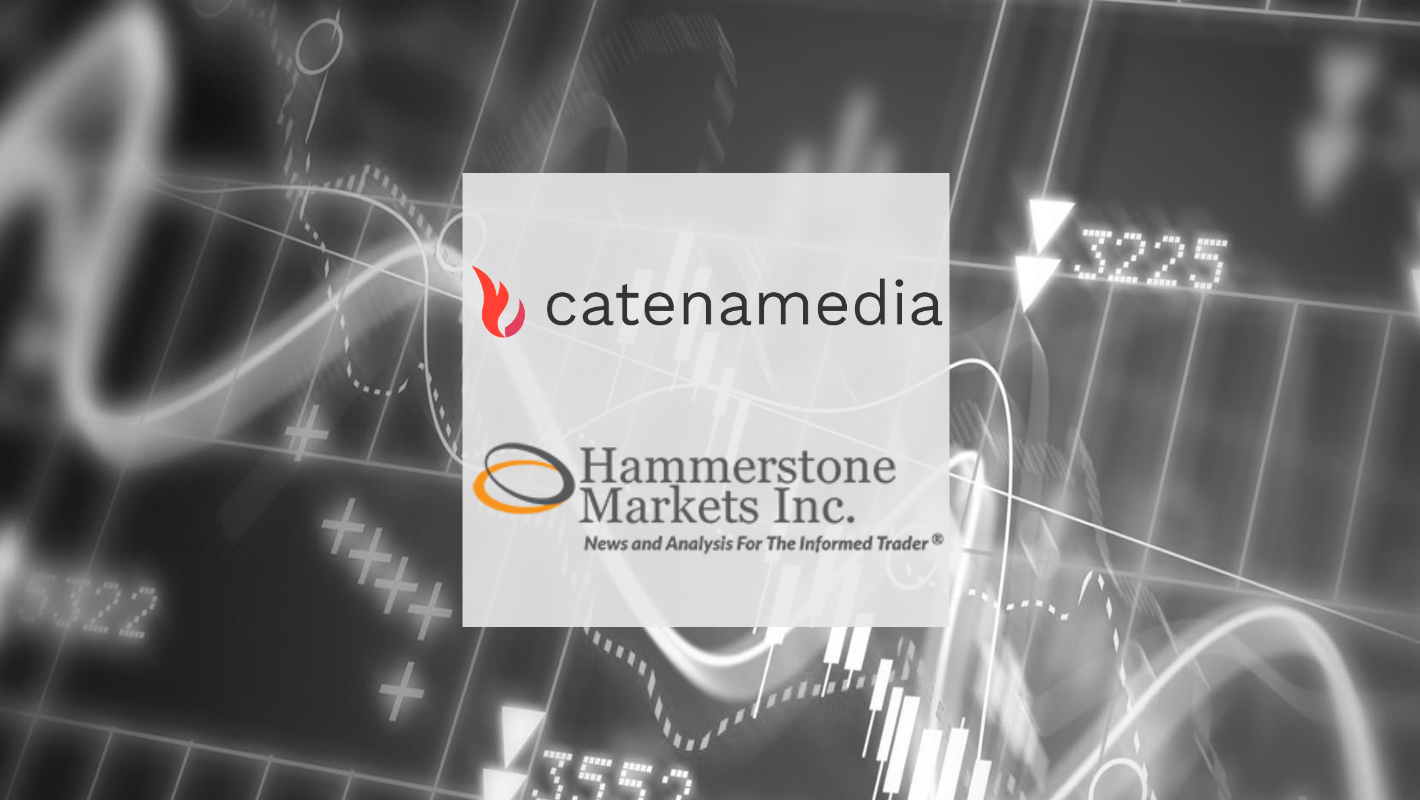 June 13, 2018 – Catena Media plc, the industry leader in lead generation, is acquiring the assets of Hammerstone Inc. through a share purchase. The Hammerstone.com is a US-focused premium content publisher in financial services providing stock analysis services.
Hammerstone is a premium subscription stock analysis service and will be used to deliver quality content to retail traders on various platforms in the Catena Financial Services eco-system. Through its deep knowledge of the financial industry, Hammerstone, and its website thehammerstone.com, has built up a financial media product that allows its subscribers to obtain real-time news and analytics giving them the edge on various stocks.
The focus on integrating Hammerstone into Catena Financial Services will be a key part in building a global equities information platform and a key part in extending Catena Media into new key product areas, which, in addition to traditional affiliate-revenues, will now include subscription-based revenues. The new areas are equities trading, FX trading and personal finance, and the acquisition provides a product that is fundamental to the trading sector strategy.
Hammerstone was started in 2002 and is now based in Connecticut, USA. It is an instant messaging-based platform that provides subscribers with immediate notifications of market-driving news. The acquired assets currently generate quarterly sales of about USD 450,000.
"The potential of this vertical, and for Hammerstone, is immense and will contribute to establishing our strong vision of positioning ourselves within the US finance services vertical and extending this globally." -said Per Hellberg, CEO
The initial purchase price, payable in conjunction with the transfer of the assets, amounts to an upfront payment of USD 5.0 million of which USD 2.0 million can be paid with newly issued shares in Catena Media at prevailing market rates and the remainder in cash. In addition, there is an earn-out of a maximum USD 2.5 million based on revenue performance over a period of 12 months, with 40 percent of the earn-out being payable in shares.
The shares will be issued at a subscription price of SEK 137.32 per share, corresponding to the volume-weighted average price for Catena Media's shares on Nasdaq Stockholm over a period of 30 trading days up to and including 8 June, 2018. This means that a total of 127,440 shares will be issued, corresponding to approximately 0.23 percent of the shares and votes in the company. The shares will be subject to a lock-up period of 12 months as of the closing date of the transaction.
About Catena Media:
Catena Media provides companies with high-quality online lead generation. Through strong organic growth and strategic acquisitions, Catena Media has, since 2012, established a leading market position with approximately 300 employees in the US, Australia, Japan, Serbia, the UK, Sweden and Malta (HQ). Total sales in 2017 reached EUR 67.6 million. The company is listed on Nasdaq Stockholm Mid Cap.
Further information is available at www.catenamedia.com 
King Billy Casino at iGB Affiliate London 2020. King's Calling to Affiliates.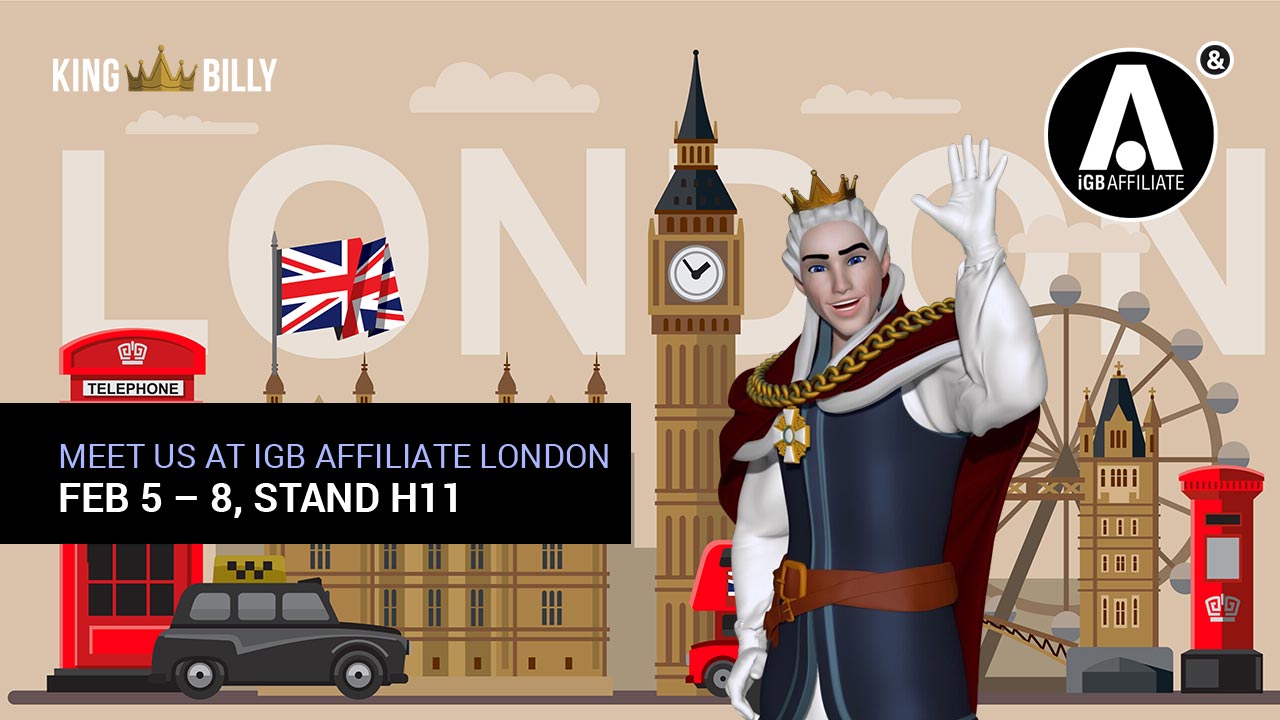 Many times an alphabet letter, followed by a number, means something. G20 means world power. A4 means paper. O2 means either oxygen or a fantastic venue in London. So what does H11 mean? Scratching your head, thinking it means nothing? Think again, says King Billy Casino!
Come the iGB Affiliate London Conference, February 5 – 8, H11 will be the stand where King Billy Casino will be exhibiting and expecting affiliates for coffee, tea and chat. Ruslan Legenzov, King Billy Head of Affiliates, tells us about what to expect in the organization's first ever participation as exhibitors in the largest affiliate event of the industry.
"You know the saying "you never have a second chance to make a first impression"? Well, the whole King Billy Affiliate Department has been working non-stop and passionately to make the best first impression ever. Lots of offers and lots of surprises are waiting both existing and future affiliates of the King in London.
Legenzov smiles when he is prompted to elaborate: "I can tell you one thing. New affiliates who join the King Billy Casino Affiliate Program will enjoy 55% revenue share for 90 days. For three months, more than half of our Kingdom is yours folks! For the rest… the King is calling you to Stand H11!"
We will sure answer the call your Majesty.
iGB Affiliate London is the largest international iGaming Affiliate event where the latest SEO tips, updates on regulation in the industry and new products across all sectors can be found under a single roof. Moreover, the event is a dynamic platform where participants connect with a large pool of sector specific professionals that can help taking business to the next level.
King Billy Casino is a new generation online casino, available in 6 languages (English, German, Russian, Finnish, Norwegian and Japanese) with an impressive record in awards and an amazing variety of features and games. King Billy has prioritized the creation of a superb user experience focusing on the myth of King Billy and his Kingdom and treats all players with the specialness they deserve.
King Billy Casino. King of Malta!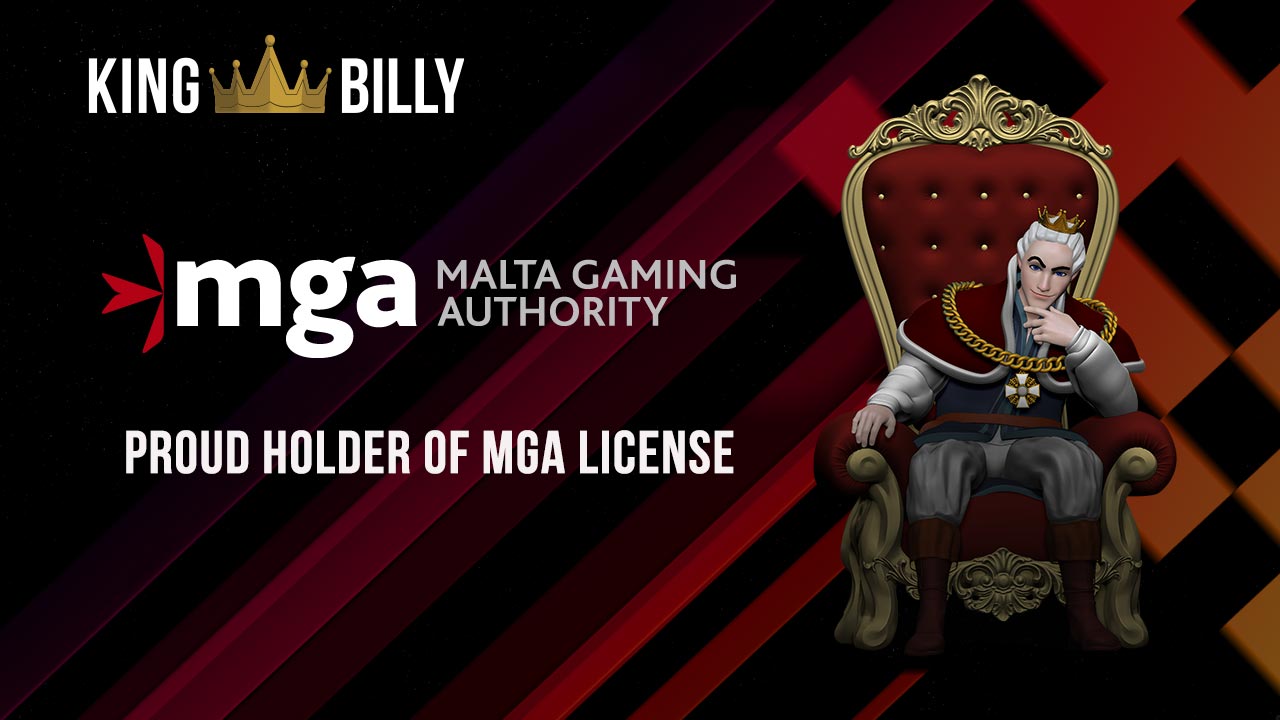 When it comes to competitive advantages in the world of online gaming, few things can compare to the big license from the small country. We are talking of course about the Malta Gaming Authority (MGA) license, which, believe it or not, has even its own slogan "Brings the odds to your favour".
The Malta Gaming Authority has become the world's preferred global remote gaming regulator by offering a stable legal framework for online players, operators and service providers. Companies wishing to obtain a gambling license from MGA must meet a number of strict criteria in terms of credibility, ownership structure, integrity and competence.
Criteria, which, more or less, are innate qualities of a King, aren't they? So, it comes as no surprise that King Billy Casino, owner of so many impressive industry distinctions, awards and trophies in less than 3 years of existence is now also a proud holder of the MGA license.
King Billy Casino Chief Business Development Officer Julia Bereza says: "For all of us who have been with the King since his earliest days, this is stunning news! However, obtaining the license was only the first step. The team working on the project is committed 200% to explore an all the new opportunities the MGA license gives. Being part of King Billy always makes us remember that we are making history here!"
But is the new license going to make history for King Billy Casino's players too? Bereza smiles and points out "You bet it is! The crystal clear Malta regulations and terms combined with the "always transparent" policy of King Billy will make the relationship with our players even more trustworthy, reliable and secure.
In addition, acquiring a wide range of EU accepted payment systems will make every King Billy Casino player especially comfortable with depositing and withdrawing. We can't wait to see where this will take us!"
To another award perhaps for the new King of Malta?
The Malta Gaming Authority (MGA) is a Malta-based Gaming Control Board. Its mission, since its inception in 2001, has revolved around the principle of having a fair and transparent gaming sector in Malta to safeguard against crime and corruption, and to offer protection to minors and vulnerable players.
King Billy Casino is a new generation online casino, available in 6 languages (English, German, Russian, Finnish, Norwegian and Japanese) with an impressive record in awards and an amazing variety of games and features. King Billy has prioritized the creation of a superb user experience focusing on the myth of King Billy and his Kingdom and treats all players with the specialness they deserve.
Special Offer: Combo Ticket to Two Affiliate Marketing Conferences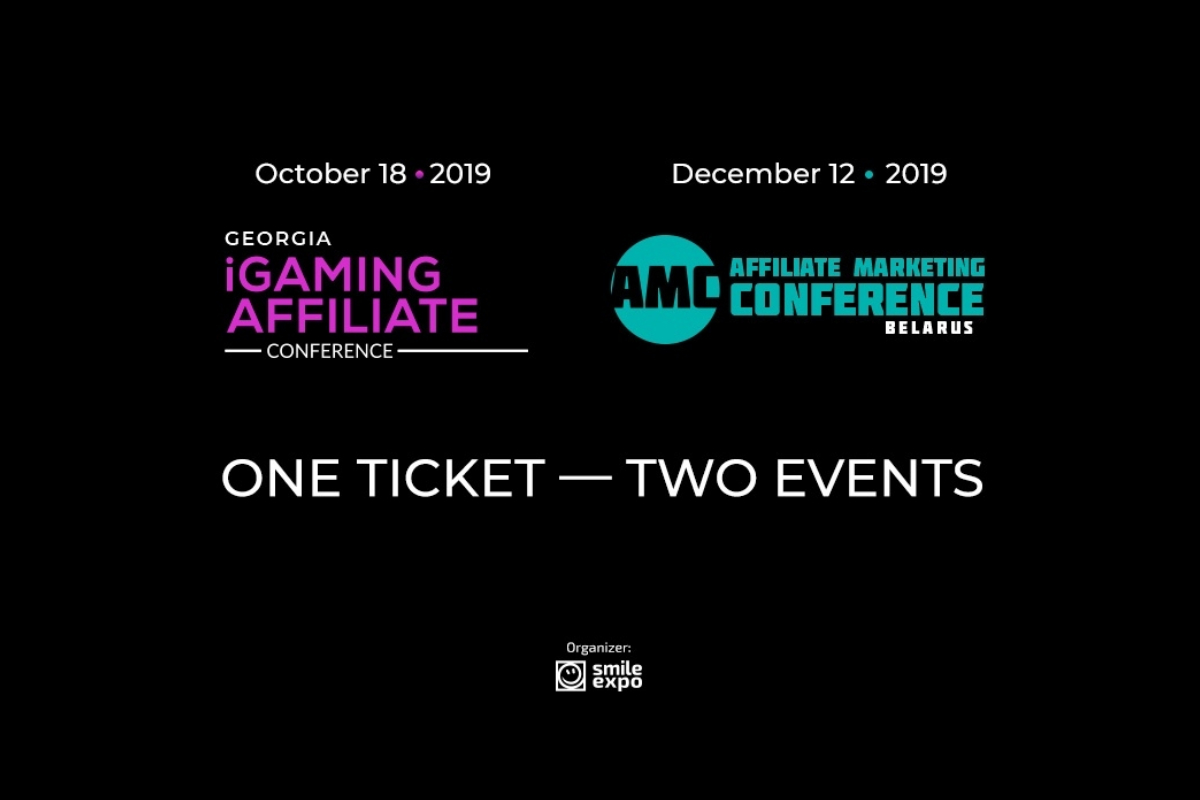 A special offer for those interested in earnings on the gambling business and popular white niches.
Buy a single combo ticket and attend two events – Georgia iGaming Affiliate Conference in Tbilisi and Affiliate Marketing Conference Belarus in Minsk.
Activities in Minsk
Conference topics: arbitrage in such sectors as commodities, finance, pharmaceutics, dating, and mobile apps. Speakers will provide case studies as well as reveal how to create advertising offers and monetize traffic.
The event is aimed at webmasters, affiliates, arbitrage specialists, representatives of СРА networks and affiliate programs, and everyone engaged in online marketing.
Activities in Tbilisi
Experts will talk about taxes and regulation of the Georgian gambling industry, advantages of the local gambling market, relevant tools for customer acquisition in land-based and online casinos.
The conference will be useful to those earning on the gambling business or desiring to set up their own profitable business.
Terms
Both events separately without an afterparty will cost approximately €200. The price of the combo ticket is €150. The first 10 tickets are available at the lowest cost – only €100.
The combo ticket includes:
access to the Business category at both conferences;
access to the exhibition area;
presentations by speakers involved in both events;
a discount on hotel accommodation;
access to the party in Tbilisi.
The offer is valid until October 17.
Use the unique opportunity and hurry up to buy the ticket at the best price.
The program and details of Georgia iGaming Affiliate Conference >>>